Free Apps to Download TODAY ONLY 09/18/2023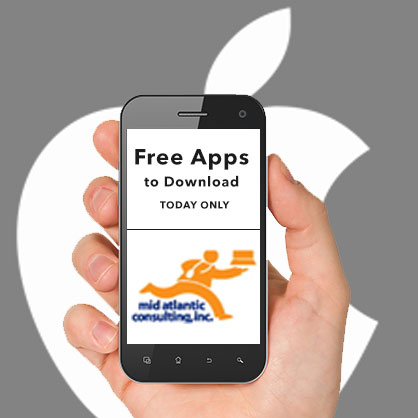 Windy White Noise Sleep Sounds , Current – Text Widgets , logol – Add Watermark and Logo and more
iPhone:
Current – Text Widgets ( $0.99 → Free ) Anybox LTD Display letters and text widgets on your Lock Screen however you desire. The app is very easy-to-use and works like a charm. Add your characters or text, enter a URL, and choose a font and size.
logol – Add Watermark and Logo ( $3.99 → Free ) YiChing Kuo Logol lets you add watermarks or logos to your photos. You can edit multiple images at once. The app also has a QR code generator and allows you to add your personalized signature.
Novel AI: Book Writing ( $2.99 → Free ) Murphy Brantley Novel AI is a storybook app that uses AI to create unique and personalized stories specifically for you. If you can think it, the app can create it. Really put your mind and app to the test with a world of endless storytelling possibilities.
Windy White Noise Sleep Sounds ( $1.99 → Free ) Franz Bruckhoff
Windy combines natural wind recordings with stunning artwork to help you sleep, relax, study, or meditate. It utilizes stereoscopic 3D audio that's optimized for headphones, so you can drift off into your own little world. The six natural wind recordings can be mixed with rain, river sounds, birds, and crickets. There's also a whimsical story embedded within the app, allowing you to follow Windy on her journey to breathtaking locations.
EXIF Viewer by Fluntro ( $2.99 → Free ) Fluntro
Want to know everything about your photos? Just launch EXIF Viewer and provide it with access to your photo library. EXIF Viewer will then grab each photo's EXIF metadata and display the most important information right below. You can swipe across a photo to view even more detailed information. Tap on a photo to bring up the ability to remove the EXIF data. The app also includes a wide variety of other handy features including a photos extension, three viewing modes, a Messages app, and the ability to copy EXIF metadata to the clipboard.
Memorize: Learn SAT Vocabulary ( $4.99 → Free ) LIKECRAZY Inc. This AI-based study app will help you score higher on your SAT or ACT test. Memorize provides over 6,000 common SAT words from many different categories. Audio is included in every flashcard so you can practice listening and pronunciation. The built-in AI will pick words that you need to learn based on the analysis of your achievements and progress.
Source link: http://appadvice.com/apps-gone-free