Get HotMacNews- iOS App and Homepage
To access HotMacNews on your computer Click Here (It makes a great Home Page)
To download iPhone or iPad app (HotMacNews2) click here HotMacNews2
**Once in HotMacNews Home Page click on Preferences to customize to your needs.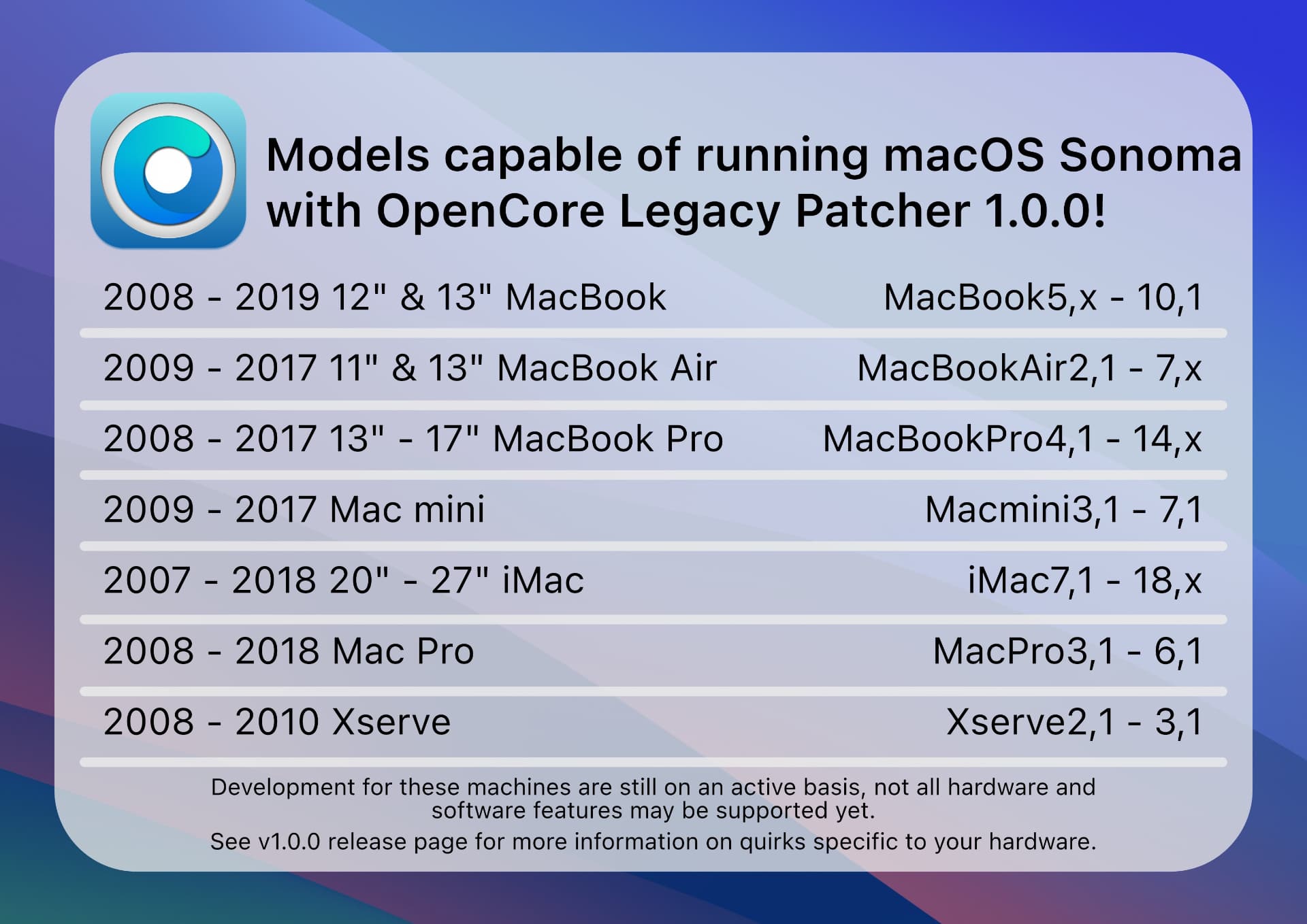 This tool enables many older Mac computers to run macOS Sonoma even if they're not on Apple's official device compatibility list for the operating system.
Instead of buying a new Mac capable of running Sonoma, you can use this tool to install it on unsupported computers and get Apple's latest features.
Whereas Sonoma requires a 2018 Mac or newer, the OpenCore Legacy Patcher tool lets you install the operating system on a 2008 MacBook, for instance.
OpenCore Legacy Patcher gains macOS Sonoma support
It usually takes a while for the OpenCore Legacy Patcher project to update its tool for Apple's latest and greatest operating system. Their updated tool can now be used to install Sonoma on as many as 83 unsupported Mac models.
OpenCore Legacy Patcher 1.0.0 works with these Macs:
2008-2019 12-inch and 13-inch MacBooks
2009-2017 11-inch and 13-inch MacBook Air
2008-2017 13-inch to 17-inch MacBook Pro
2009-2017 Mac mini
2007-2018 20-inch to 27-inch iMac
2008-2018 Mac Pro
2008-2010 Xserve.
Visit the Github project page to see if your Mac is supported.
Some macOS features are not fully supported by OpenCore Legacy Patcher as they're still in development, like hardware support for Apple's T1 Security Chip found on the MacBook Pro models with the Touch Bar, released in 2016 and 2017.
Importantly, using OpenCore Legacy Patcher on older Macs doesn't stop you from getting Apple's latest software updates and security fixes.
Apple's compatibility list for macOS Sonoma
Apple has tightened the device compatibility list for Sonoma compared to the previous version, macOS Ventura. Whereas Ventura supported Mac computers released as far back as 2015, Sonoma requires a 2018 Mac or newer.
macOS Sonoma system requirements:
iMac Pro (2017 and later0)
iMac (2019 and later)
Mac Pro (2019 and later)
Mac Studio (2022 and later)
MacBook Air (2018 and later)
Mac mini (2018 and later)
MacBook Pro (2018 and later)
Increasingly, the Intel-based Mac models are being proclaimed outdated as Apple focuses on getting the most out of newer Macs running its homegrown processors.
Get more life out of our older Macs
OpenCore Legacy Patcher is basically a bootloader that injects and patches data in memory instead of on disk. "This means that we're able to achieve a near-native experience on many unsupported Macs," the project claims.
So whether your Mac has an ancient video card, outdated Wi-Fi and Bluetooth chipsets or unsupported CPUs, this tool will help breathe new life into your old Mac.
However, don't expect miracles as your mileage may vary. While many modern macOS features are supported on older Macs with OpenCore Legacy Patcher, some may not work well—especially those that depend on new hardware.
Source link: https://www.idownloadblog.com/2023/10/02/opencore-legacy-patcher-macos-sonoma-update/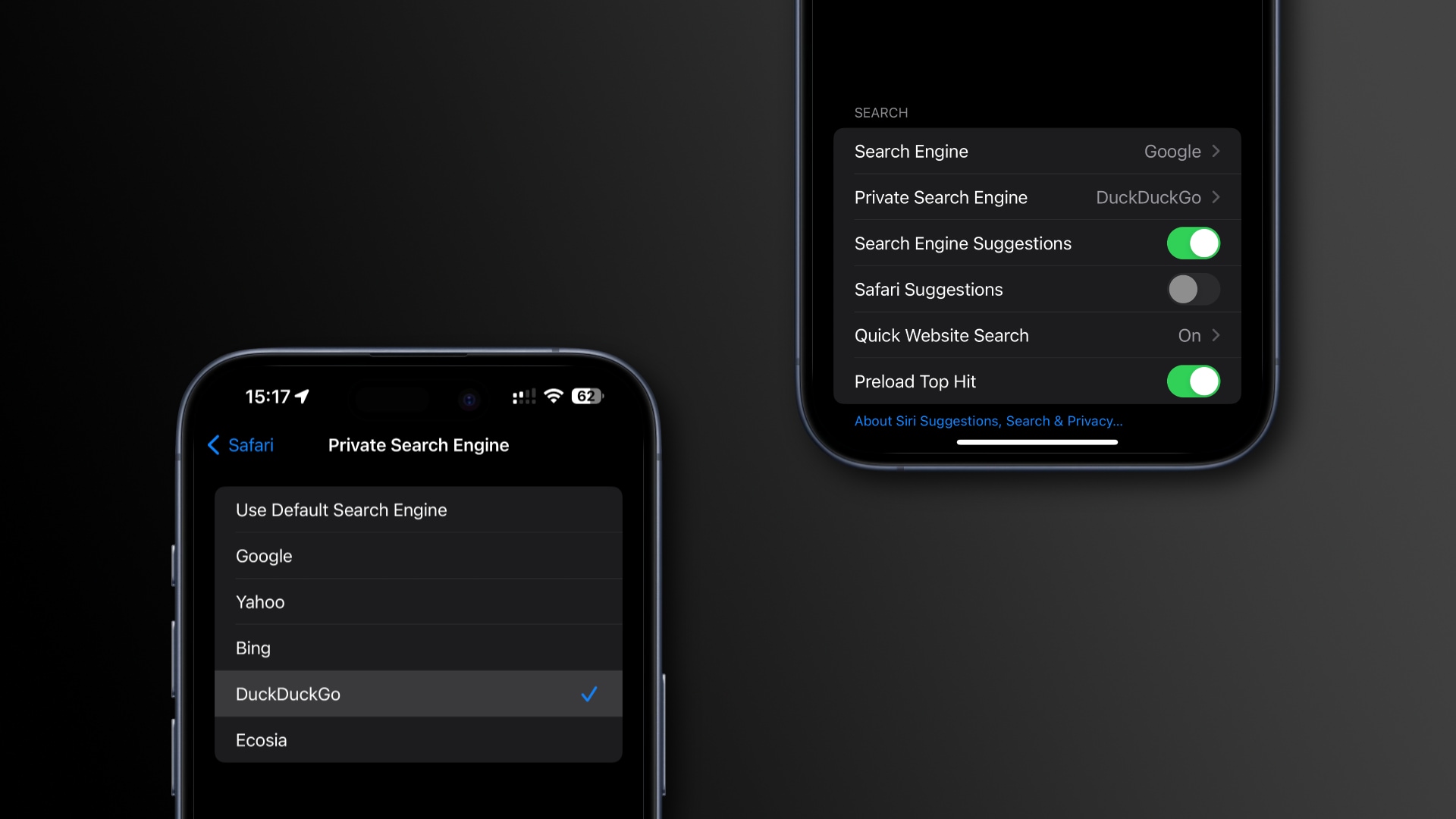 Apple lets you set a unique search engine for Safari's private mode on an iPhone, iPad and Mac separately from the one you use for regular browsing.
Google is Safari's default search engine, but you've always been able to override Apple's choice and set the browser to use Yahoo, Bing, DuckDuckGo or Ecosia instead. In iOS 17, iPadOS 17 and macOS Sonoma, you can set a search engine for private browsing different from the one when browsing the web publicly.
Whether you distrust Google or just wanna use a more private service like DuckDuckGo for private mode, Safari has you covered. Follow these steps to configure Safari to use a different search engine for private browsing.
How to set a unique search engine for Safari's private browsing mode
Use the Search section of the Safari settings on an iPhone, iPad or Mac to set separate search engines for regular and private browsing.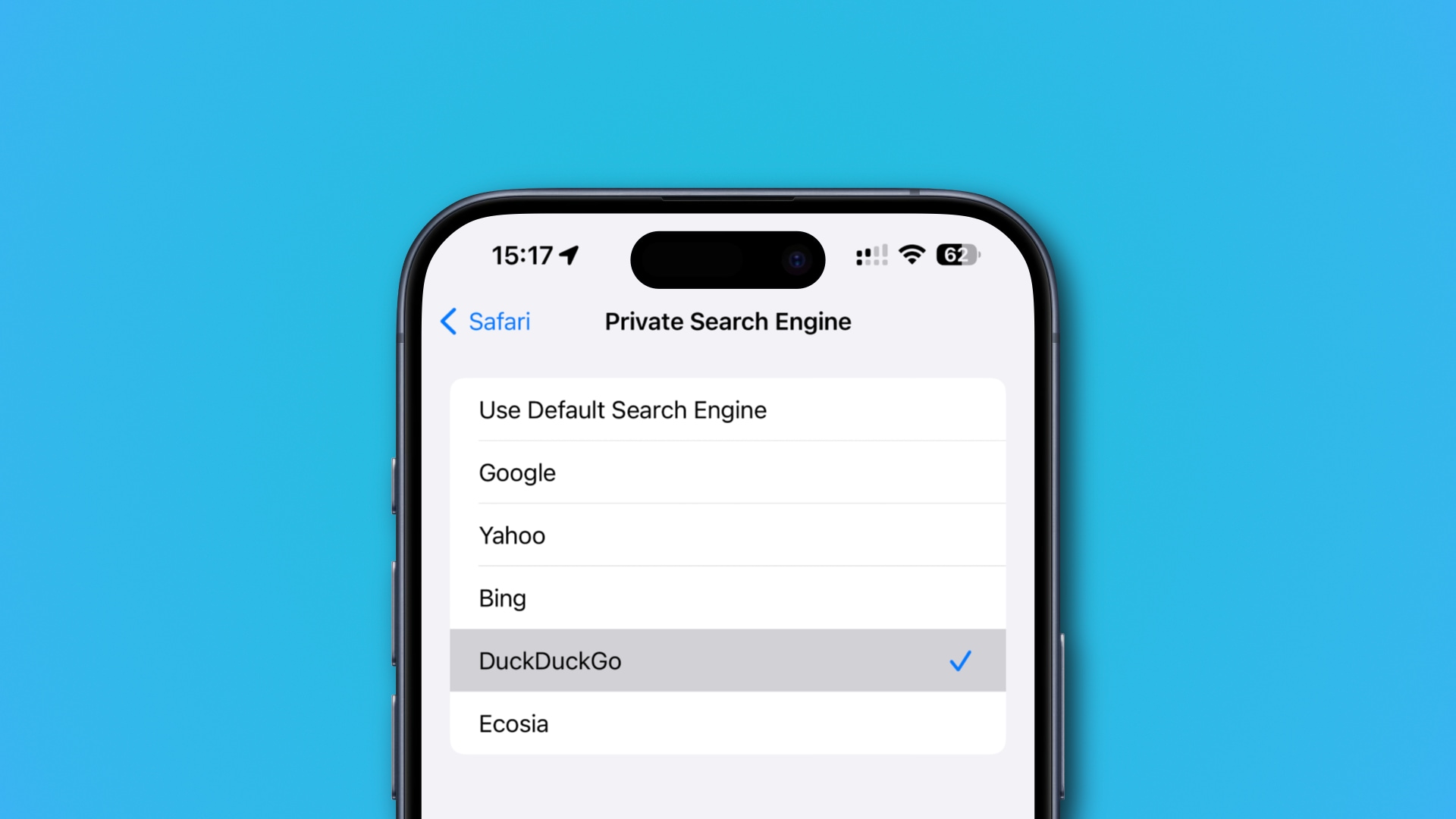 Open the Settings app on your iPhone or iPad and select Safari in the list. On your Mac, click the Safari menu and choose Settings, then select the Search tab.
Choose your private search engine. On the iPhone or iPad, touch the Private Search Engine option under the Search heading. On the Mac, click the menu next to Private Browsing search engine.
The following options are available:
Use Default Search Engine: Use the same search engine for private browsing as your default search engine for public browsing.
Google: Use Google for your private searches.
Bing: Use Bing when browsing the web privately.
Yahoo: Use Yahoo when in Safari's private mode.
DuckDuckGo: Use this privacy-focused search engine for private browsing.
Ecosia: Use Ecosia for private browsing and help plan the trees!
From now on, entering Safari's private browsing mode will activate the selected search engine for searches via the URL bar. The app will revert to your default search engine after exiting private browsing or switching to a standard window.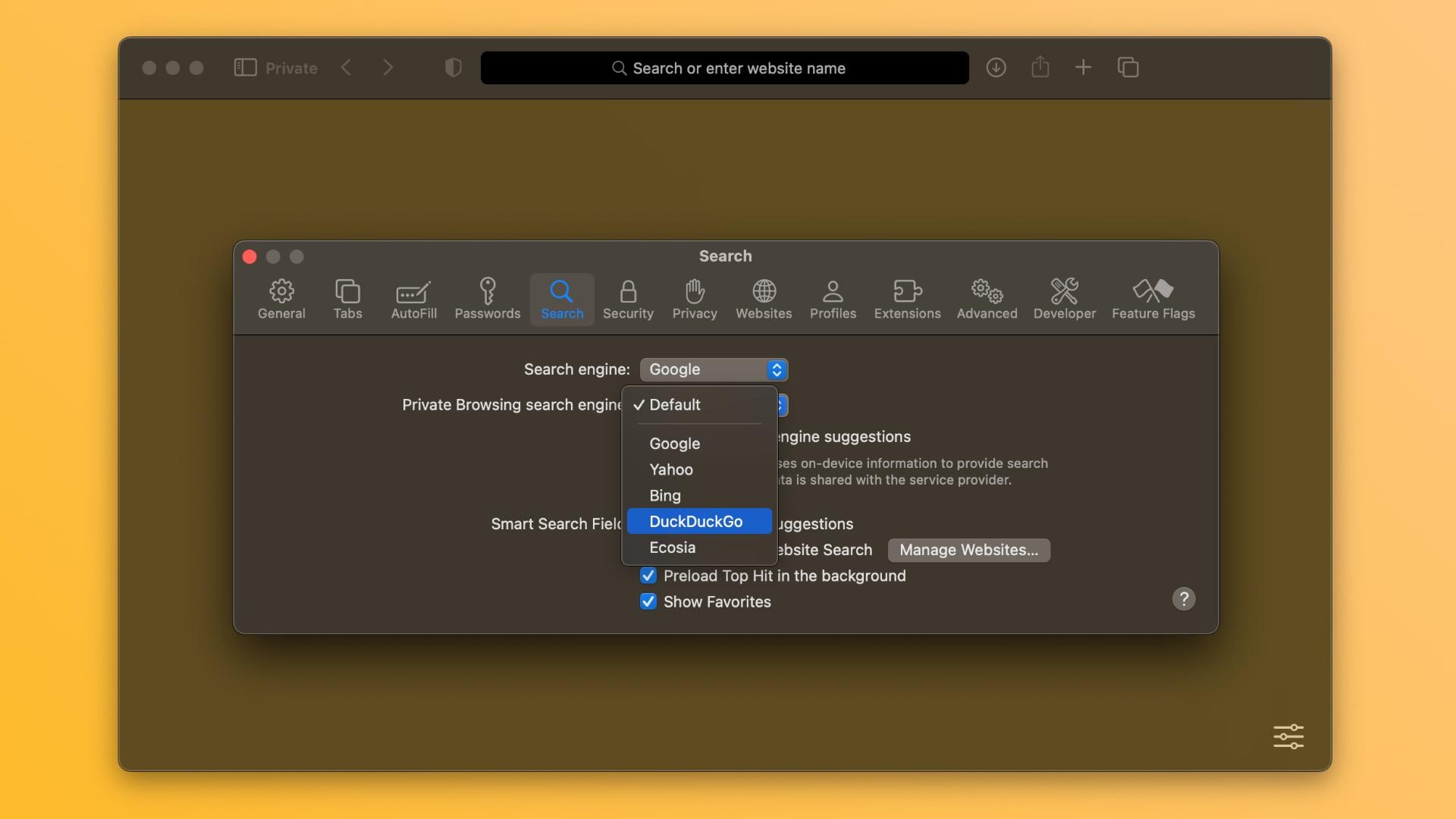 This setting doesn't sync across other devices that use the same Apple ID, allowing Safari to use a different private search engine from one device to another.
Fingerprinting protection in private mode
With Safari's private browsing mode invoked, Apple's advanced tracking and fingerprinting protection is turned on by default. To choose whether this feature only works in Safari's private mode or regular mode as well, follow the steps below.
On an iPhone or iPad, visit Settings > Safari > Advanced > Advanced Tracking and Fingerprinting Protection. On the Mac, click Safari Settings > Privacy > Advanced Settings > Use advanced tracking and fingerprinting protection.
You can now choose from these options:
Off: Turns off the feature for all browsing.
Private Browsing: Only use the feature when browsing the web privately.
All Browsing: Never turn off this capability.
To protect your privacy further, search engine suggestions work differently in Safari's private mode, with on-device information used to create recommendations instead of sharing your data with a search provider. This might result in less relevant suggestions, but at least your privacy won't be compromised.
Tell me more about Ecosia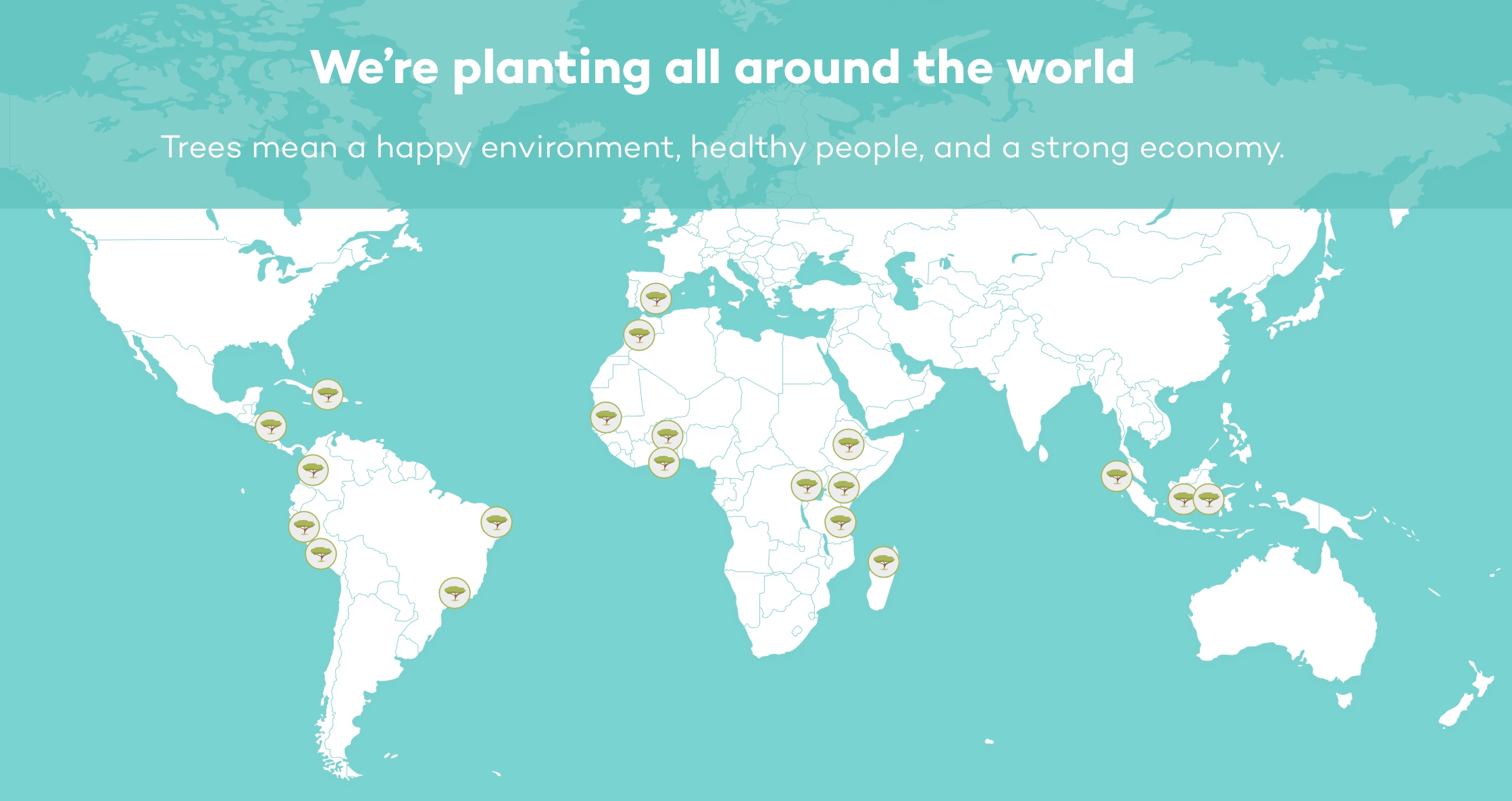 Ecosia is among the private search engines available in Safari. For those wondering, Ecosia is a search engine that, with your help, can plant trees in Indonesia, Uganda, Kenya, Peru and other areas that need them, using the income from the search ads.
Those trees help the environment, people and local economies, and you don't have to do anything to help but use Ecosia. Visit the Ecosia website to learn more about their mission, view the locations they help and more. While at it, you may also want to take a peek at Ecosia's privacy policy.
Other private-browsing changes in iOS 17
Apple has added several new features to make private browsing even more private on iOS 17, iPadOS 17 and macOS Sonoma and later.
Locked private browsing: Protect our private tabs with Face ID, Touch ID or device password.
Enhanced anti-tracking measures: Safari protects you against techniques like fingerprinting to stop websites from tracking you in private mode.
Link tracking protection: Safari's private mode automatically strips tracking codes from URLs that can be used to identify you.
Private search engine: Use a different search engine for private browsing.
These features are available in Safari on the iPhone, iPad and Mac with iOS 17.0, iPadOS 17.0 and macOS Sonoma 14.0 or later.
Closing paragraph
Safari's private mode is great for surfing the web anonymously. Web searches aren't logged in private mode, visited websites aren't saved in your history and none of your private tabs are shared across devices.
To further increase your privacy, configure Safari to automatically lock your private browsing sessions with Face ID, Touch ID or device passcode when not in use.
Source link: https://www.idownloadblog.com/2023/10/02/safari-private-mode-search-engine-tutorial/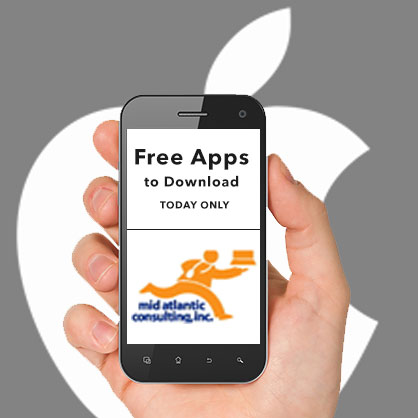 Amiibo Rewards for TOTK & BOTW , Traveling Toon Gluten Free , PillPal :Medication reminder and more
Amiibo Rewards for TOTK & BOTW ( $0.99 → Free ) Actowise LLC Amiibo is Nintendo's line of toys-to-life figurines that can be used to unlock features. Amiibos typically unlock a character, skin, level, or grant a special type of effect. This app provides you with the drop rates and the best strategies to get your hands on exclusive items.
Traveling Toon Gluten Free ( $4.99 → Free ) Sinead White Traveling Toon Gluten Free provides hundreds of gluten-free restaurants and bakeries from across the world. The app will save you time and help you plan your vacation. You're even able to find gluten-free beers.
PillPal :Medication reminder ( $0.99 → Free ) Loyalty Foundation PillPal will alert you when it's time to take your medication. Keep track of a timetable throughout the entire week. Set a list of each medicine with a time, dosage, pill shape, and any other special instructions you wish to add.
Source link: http://appadvice.com/apps-gone-free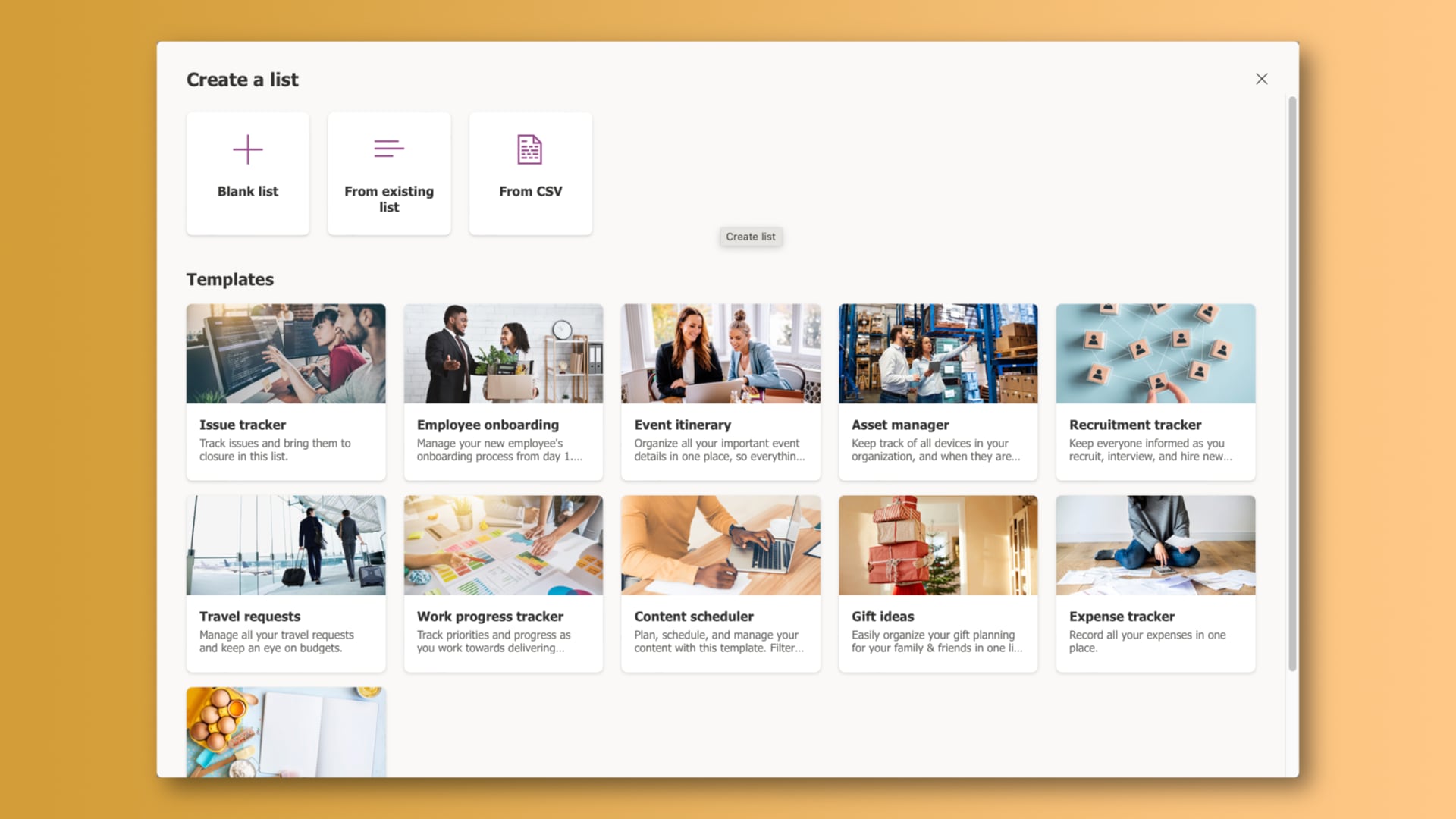 The free Microsoft Lists task management app enables you to quickly and easily track information and organize your work on an iPhone, iPad and the web.
Previously limited to business and enterprise users, Lists has launched on iOS, Android and web platforms for everyone to use with a Microsoft account.
Available as a free preview, the software lets you create various lists around shopping, recipes, gifts, expense tracking and more using templates.
Microsoft Lists also supports collaboration, allowing you and other users to work together on the same lists, with everyone's changes reflected across devices.
Microsoft Lists free preview on mobile and the web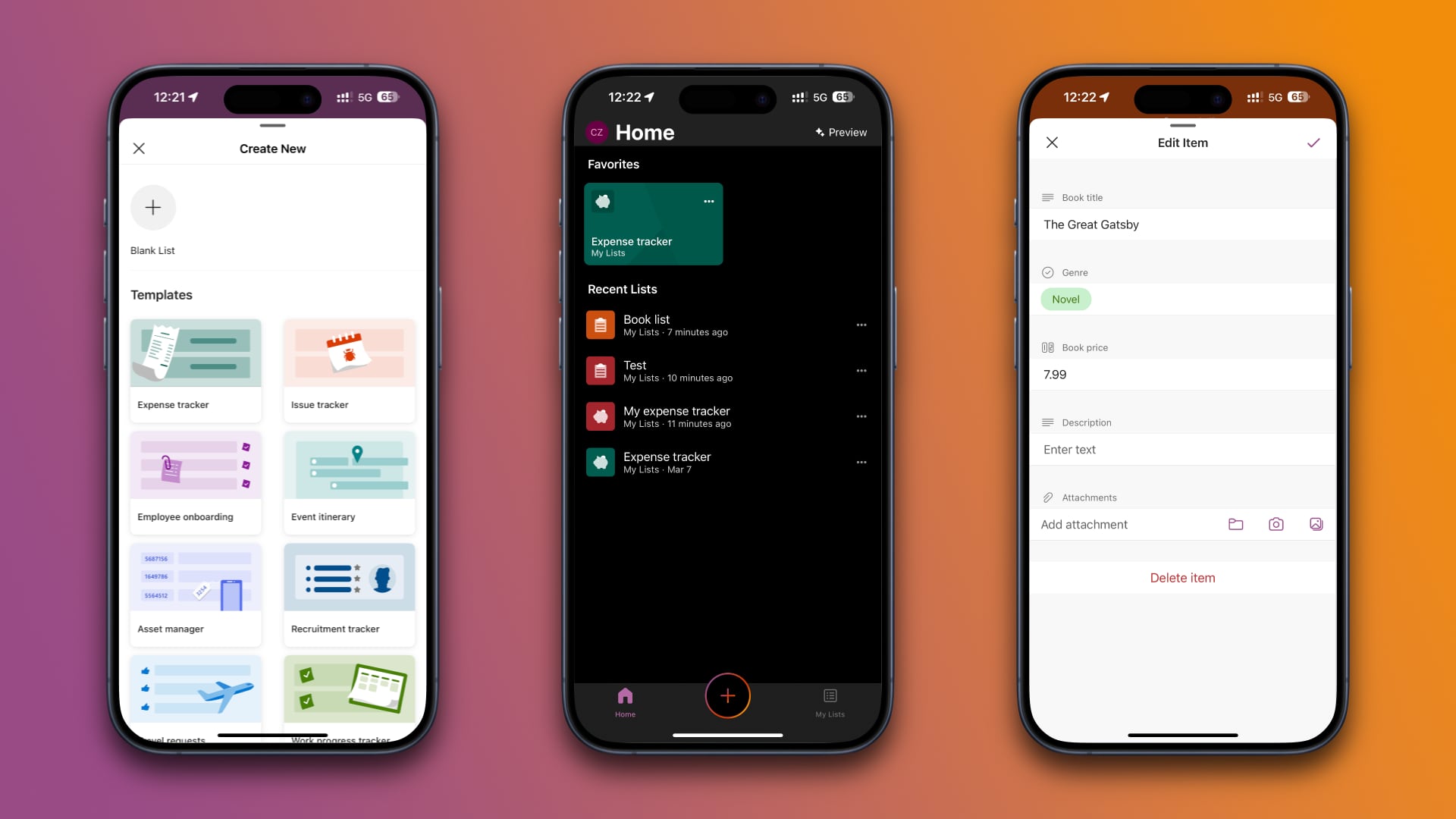 You can see your lists in two different views. The first is a standard grid-like layout you might see in typical note-taking apps that support lists.
The other is structured similarly to apps like Asana that focus on a calendar view. You can customize these views using sort, filter and group by options, and even create alerts and processes using a rule system. Lists will also gain a calenadar view later.
The ready-made templates cover typical scenarios, like tracking expenses, recipes, gift ideas, various routines, etc. For more info, visit Microsoft's website.
How to get Microsoft Lists
Microsoft Lists is currently in preview. The apps is available on iOS, Android and the web. The iPhone and iPad version requires iOS and iPadOS 15.0 or later.
View Microsoft Lists on the App Store
To use Microsoft Lists on the web, point your browser at lists.microsoft.com and log in with your Microsoft account. Microsoft hasn't said when the app might exit preview and whether it will remain free.
The company advertises Lists as "a Microsoft 365 app" that'll work across Microsoft Teams, SharePoint and Outlook.SharePoint and Outlook. An app for desktop platfoirms is unavailable at this point. For alternatives, feel free to check our roundup of the best free task and to-do list apps for the Mac.
Source link: https://www.idownloadblog.com/2023/10/02/microsoft-lists-app-free-preview-iphone-ipad-web/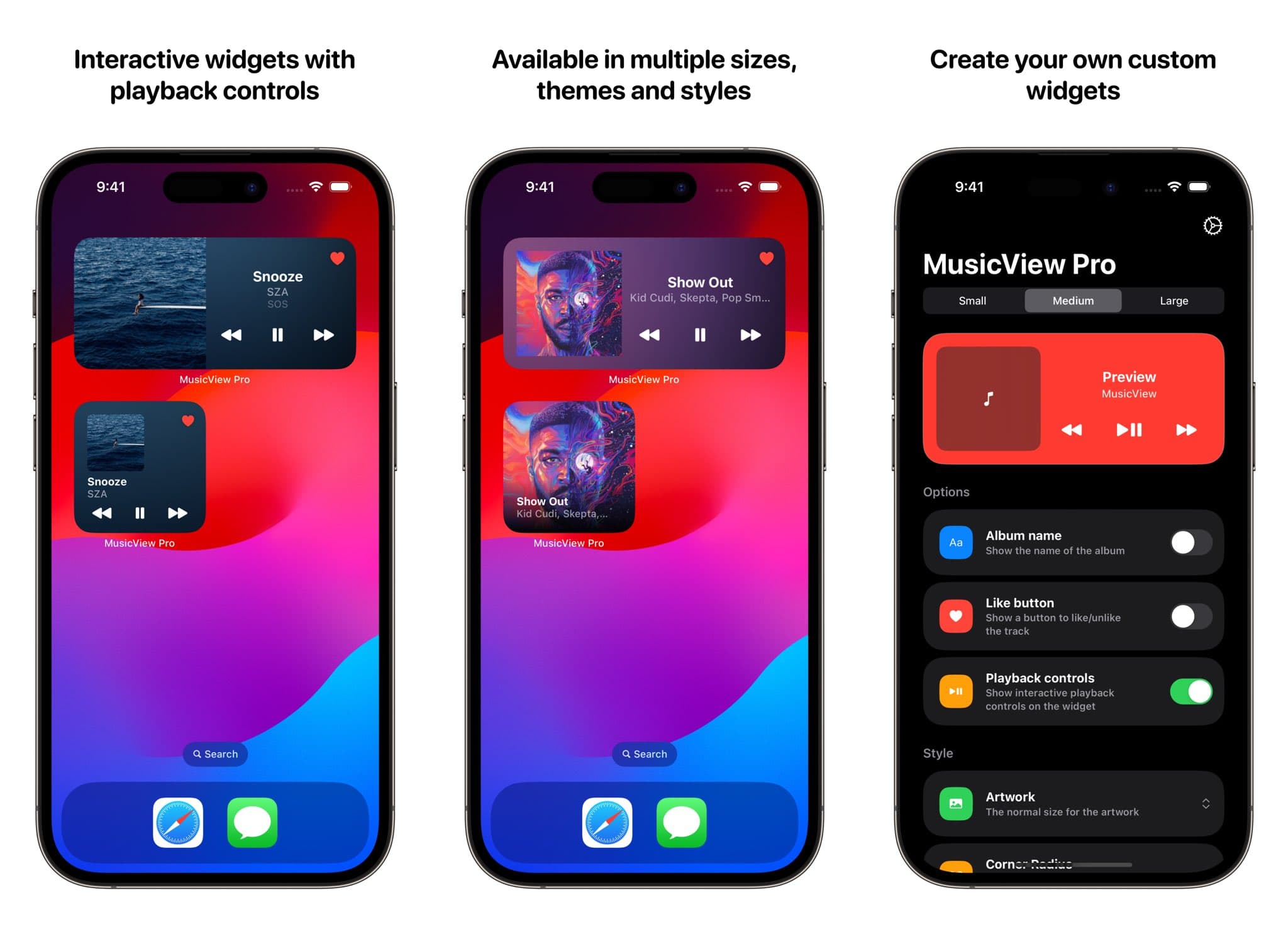 One of the major new features to ship with Apple's iOS & iPadOS 17 mobile operating systems this year was the addition of interactive Home Screen widgets, which now offer more usability directly from the Home Screen so that you aren't forced to launch an app and then close it once finished with your activity.
iOS developer @Taher_Dev is out with a new app called MusicView Pro that gives you an interactive widget that works with both Apple Music and Spotify. In essence, it lets you control your media playback right from the convenience of your Home Screen or Today view.
As noted in the apps' depiction page in the App Store, MusicView Pro lets you skip, play, pause, and like a song right from your Home Screen. All of this is possible without launching the Music app or Spotify app to accomplish the same task.
MusicView Pro is highly customizable, offering themes and options to change up the background, album artwork, and even the text of the widget. Among the different things you can configure are:
Choosing between a large, medium, or small widget size
Hiding or showing the album name
Hide or show the Like button to enable this feature
Hide or show interactive playback controls on the widget
Adjust the normal size of the album artwork
Adjust the corner radius of the album artwork
Adjust the blur style based on the album artwork
Tap on the album artwork or widget to refresh the song
And more…
A live preview is provided for you inside of the app so you can effectively see how your changes look. This helps you decide whether you want to keep them or change back to something else.
It is worth noting that some of the features provided by the MusicView Pro widget will require you to have an Apple Music or Spotify Premium subscription, so if you're not already subscribed to one of these services, then this might be a good reason to start.
If you're interested in giving MusicView Pro a try for yourself, then you can purchase the app for $1.99 from the App Store. Alternatively, if you're feeling lucky, then you can follow @iDownloadBlog on X for a chance to win a free copy. The developer has been gracious enough to gift 10 iDB readers with a free copy, and we'll be sharing those codes at random times of the day via X.
Are you excited to be giving the new MusicView Pro app a try? Let us know why or why not in the comments section down below.
Source link: https://www.idownloadblog.com/2023/10/02/musicview-pro/