Get HotMacNews- iOS App and Homepage
To access HotMacNews on your computer Click Here (It makes a great Home Page)
To download iPhone or iPad app (HotMacNews2) click here HotMacNews2
**Once in HotMacNews Home Page click on Preferences to customize to your needs.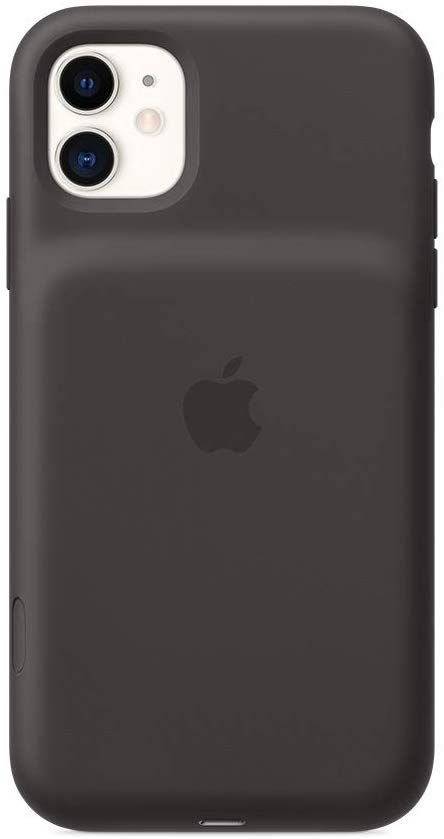 Word on the street is that Apple is developing a battery pack with MagSafe technology. The upcoming accessory would attach to the back of the iPhone 12 lineup (and future iPhones), charging the device without the need for a full case. And now a new report says that accessory will boast another feature, too.
According to Jon Prosser, who has a mixed track record when it comes to nailing down future Apple products, Apple's upcoming MagSafe battery pack will also feature reverse wireless charging. Prosser said as much on the latest episode of the Genius Bar podcast (via MacRumors).
Prosser says that at least one version of the upcoming MagSafe battery pack will boast the reverse wireless charging feature. According to him, Apple is working on two variants of the upcoming accessory. One will be a "standard" option, which will boast MagSafe technology and the ability to wirelessly charge the iPhone 12 it's magnetically connected to.
Meanwhile, the premium option will have those same features, plus the ability to reverse charge other products. This means iPhone 12 owners with the MagSafe battery pack attacked will be able to set their phone down so the battery pack is up, and then set something like another iPhone or AirPods Pro case down on the battery pack to wirelessly charge it.
It's possible that reverse charging won't support something like an iPhone. Not from the MagSafe battery pack.
Prosser doesn't actually go into much detail regarding the feature itself. But it's pretty straightforward these days. Samsung has introduced the feature for its smartphone lineup already, and Apple was rumored to launch the feature with the iPhone 12 lineup, too. That didn't pan out. But maybe Apple simply moved development to the upcoming accessory.
If Apple launches a MagSafe battery pack in the future, are you planning on picking it up?

Source link: https://www.idownloadblog.com/2021/03/01/apple-magsafe-battery-pack-reverse-charge/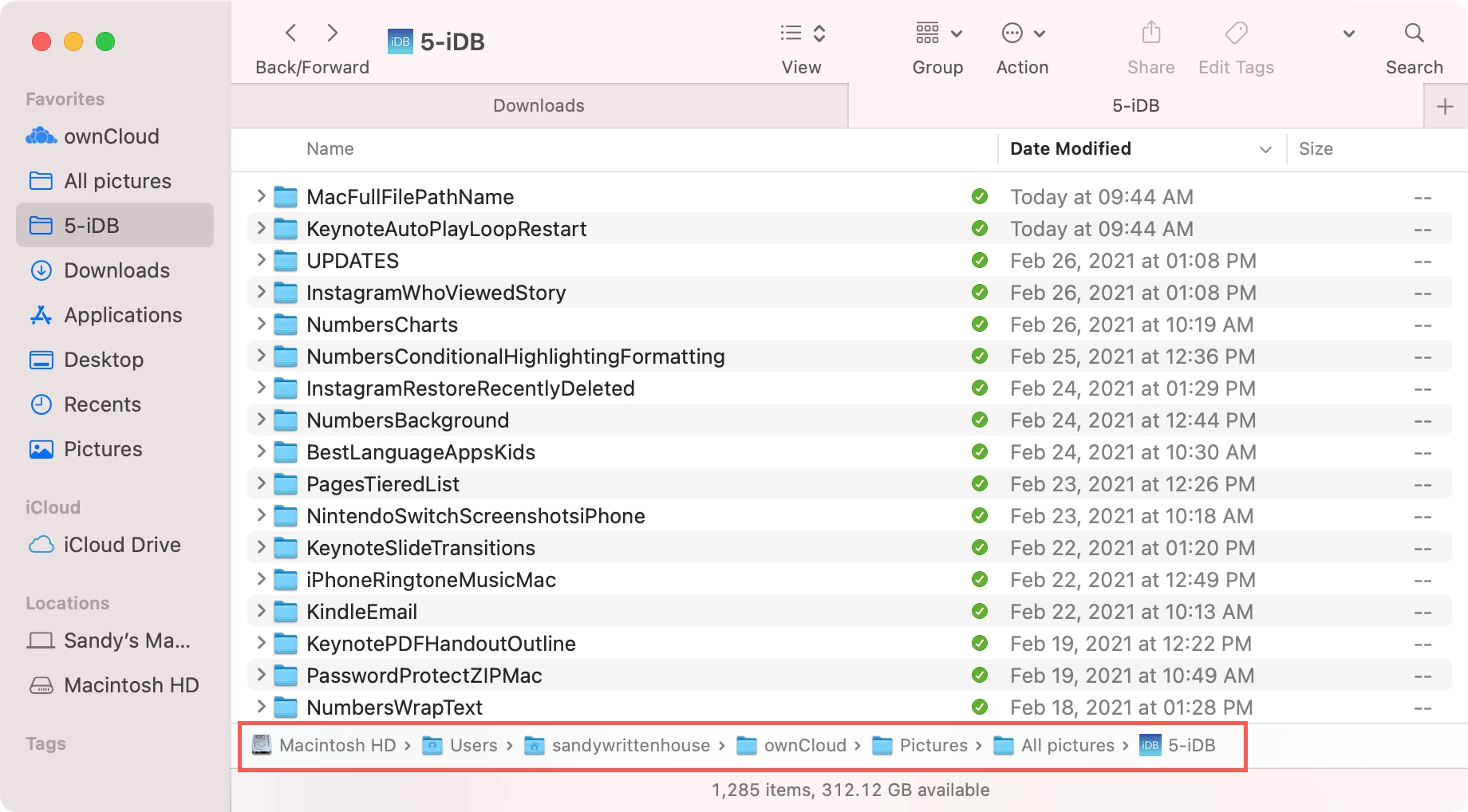 As you know, your computer stores files using a hierarchical structure. So if you need to find the full path of a file, it's good to know the various ways you can do so on macOS. You might want the path name to create a shortcut, need it for an app, or would like it as a reference for yourself.
We've covered different ways for finding and displaying the full path of a file. Here, we'll round up those methods for you and include a couple more. So the next time you need the path name of a file or folder on your Mac, you can use whichever is easiest or most comfortable for you.
How to find path names on Mac
Finder Path Bar
The simplest way to always see the full path of a file or folder on macOS is with the Finder Path Bar.
Open Finder and go to View > Show Path Bar.
You'll then see the full path of your current location in Finder at the bottom of the window. If you have the Status Bar displayed as well, the Path Bar will appear directly above it.
A nice feature of the Finder Path Bar is that it's interactive. So, it's not just for show. Check out our tutorial for using the interactive Path Bar in Finder on Mac.
Another easy way to obtain a file path on Mac is with the context menu in Finder.
Open Finder and right-click the file or folder to display the context menu. Hold down the Option key and you'll see Copy change to Copy [name] as Pathname.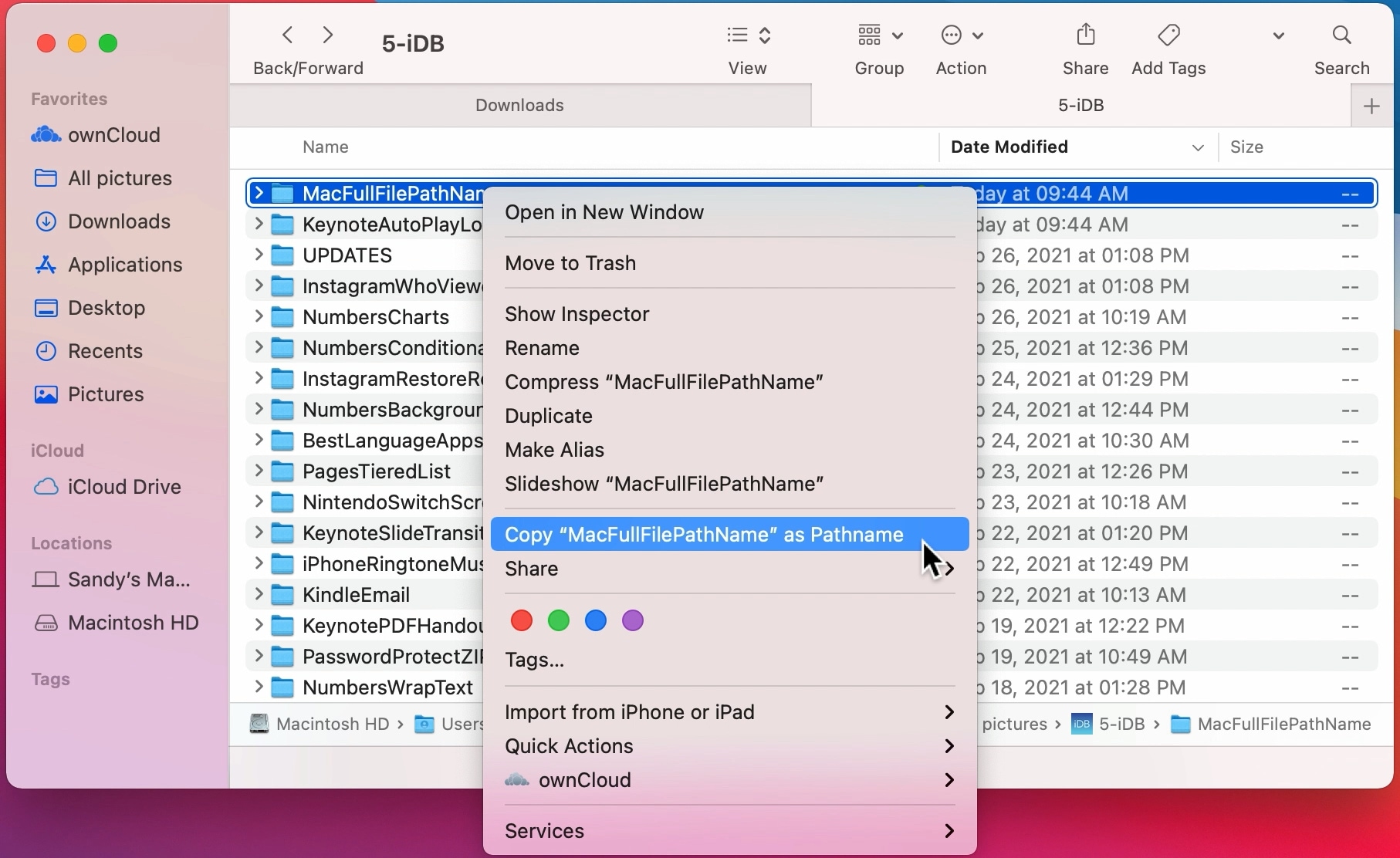 When you select that option, the file or folder path will be placed on your clipboard. You can then paste it where you need it or pop it into Notes to simply view the path.
Spotlight
While there have been updates to Spotlight on macOS, one thing remains and that's the ability to view the path of a file or folder with it.
Open Spotlight and enter a keyword for the file or folder. Use the arrows on your keyboard to highlight the item and then hold your Command key. You'll see the path name for the item display until you release the Command key.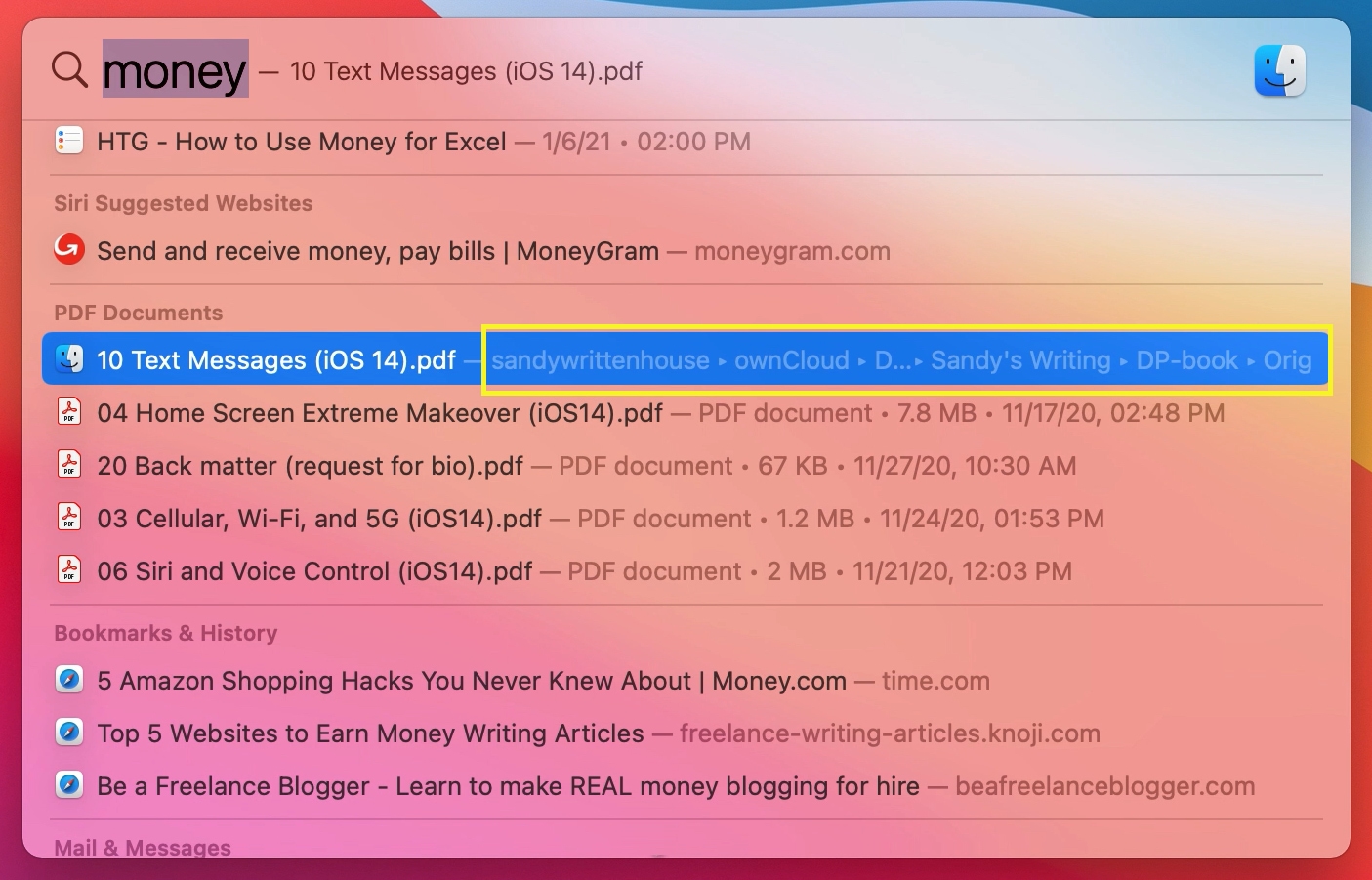 Using the Spotlight method is convenient if you're already searching for that item. Not only can you find it quickly, but you can see its exact location on your system.
Get Info
When you right-click an item on your Mac, you have a Get Info option in the context menu. By clicking Get Info, you can see all sorts of details about the file or folder.
Expand General in the Get Info pop-up window if necessary and next to Where you'll see the path for the item.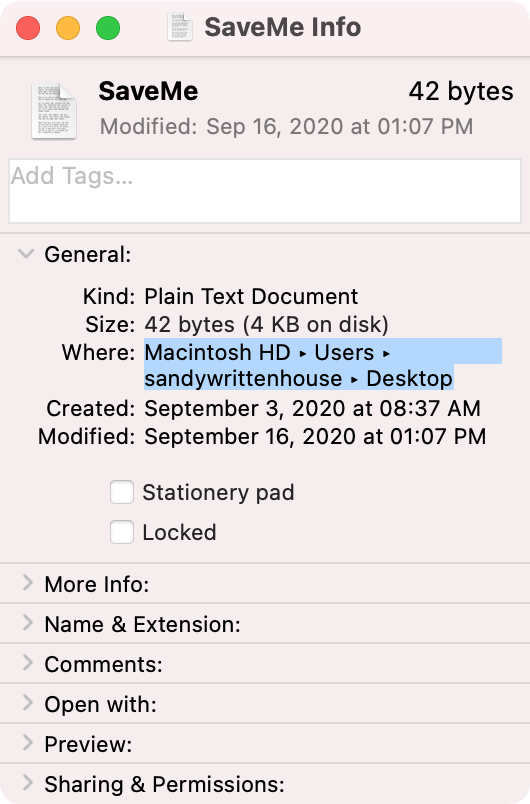 If you select the path by dragging your cursor through it, you can use Command + C to copy it and then paste it where needed or in Notes to save it for reference.
Terminal
If you don't mind using Terminal for simple commands now and then, it's a handy tool for seeing the path of a file.
Open Terminal and drag the file or folder onto the Terminal window.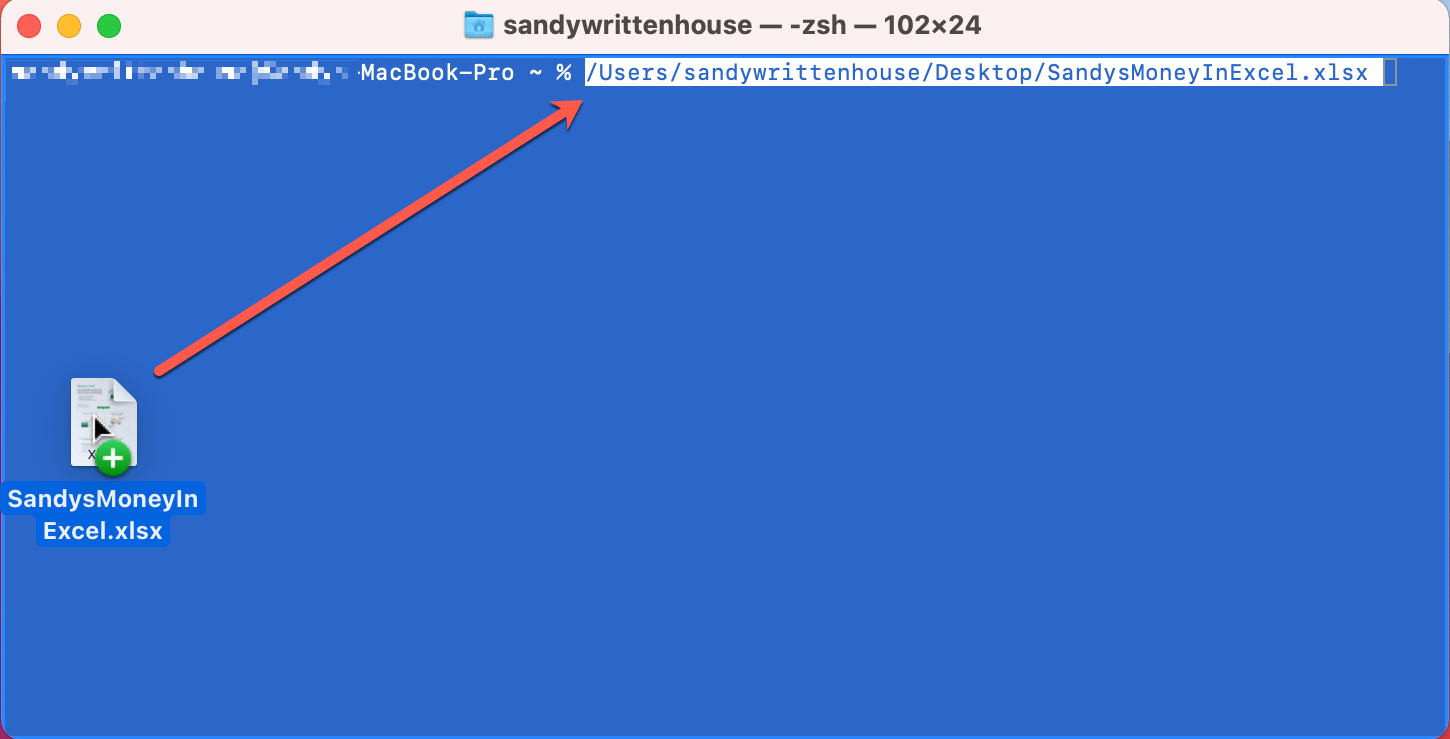 You'll then see the entire path name for the item display. From there, you can select and copy it if needed.
Finder title bar
While this option doesn't give you a path name that's easy to copy, it does give it to you in its hierarchical form. So if you just want to see the path that file or folder takes, give this trick suggested by Christian a try.
With Finder open, right-click or hold either Command or Control as you click the current location in the Finder title bar.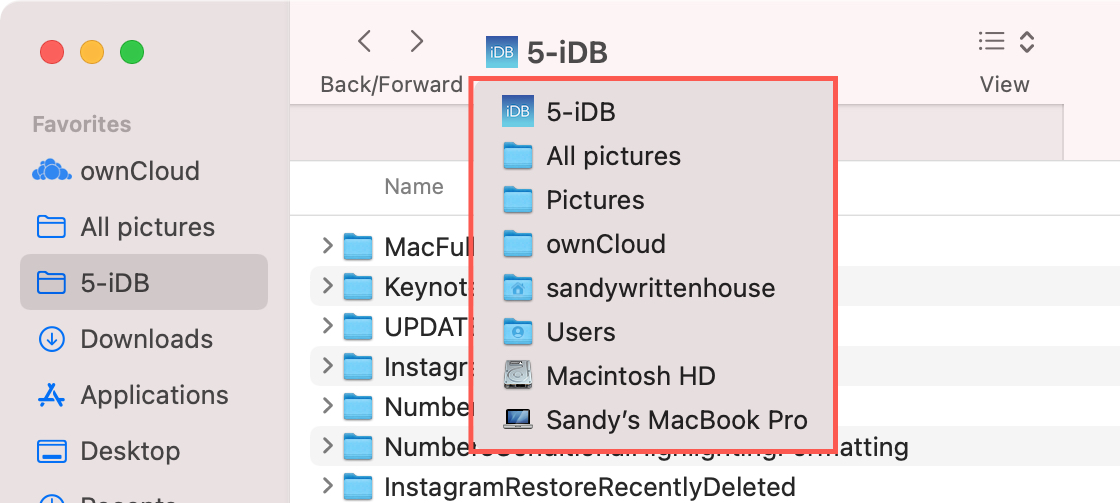 You'll see a drop-down with the path as its structured. And you can click any of the folders or locations in the list to go directly to one.
Bonus: If you'd like to always see the path name in your Finder title bar, check out Christian's tutorial which walks you through the process.
Wrapping it up
With these six ways to find the path of a file or folder on your Mac, you should be covered the next time you need that information. Do you know of another way to find a path name on Mac that you'd like to share? If so, comment below or hit us up on Twitter with your suggestion!

Source link: https://www.idownloadblog.com/2021/03/01/ways-find-full-path-file-folder-mac/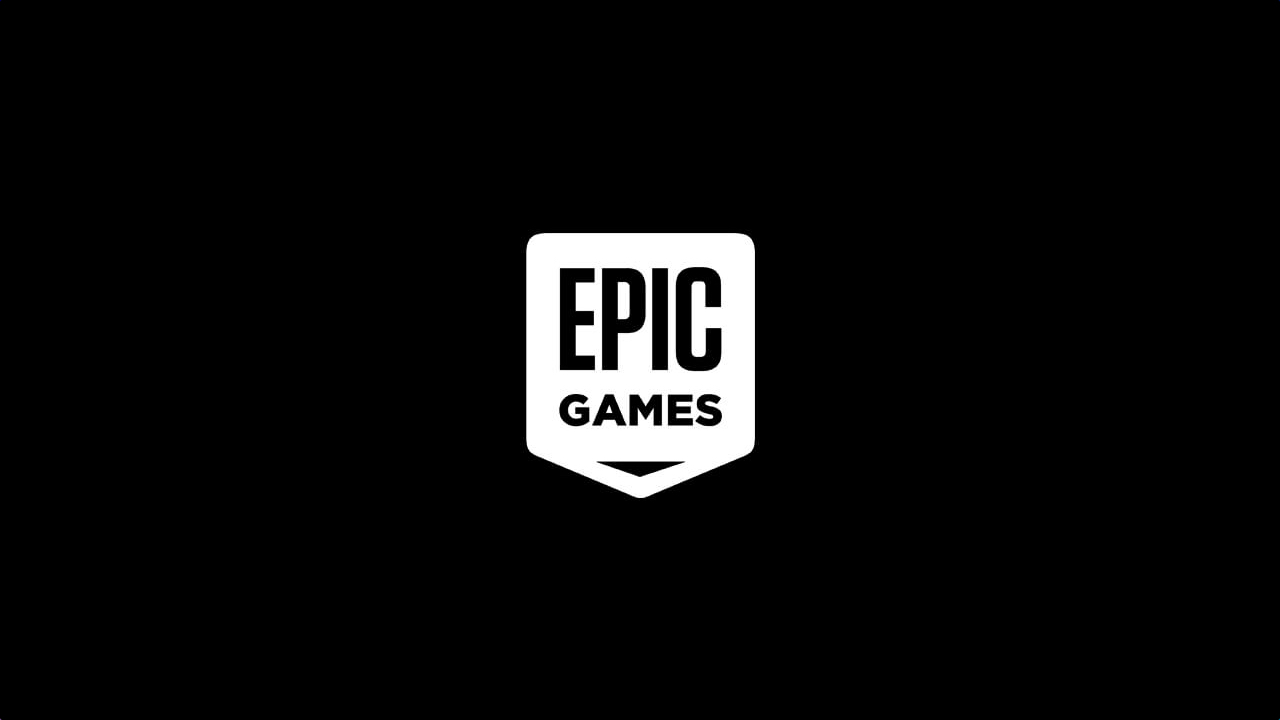 After months of waiting, we finally know when the Epic Games vs Apple trial will begin. The beginning of May. Now the judge is weighing the importance of the case and any COVID-19 precautions that might need to be made.
That's according to a report today from FOSS Patents. The first lawsuit filed against Apple by Epic Games in the United States is now heading to trial, with things to kick off on May 3. The judge in charge of the case, Judge Yvonne Gonzalez Rogers, is now determining several different factors. Namely, whether or not the trial should be an in-person situation or not.
Judge Gonzalez Rogers says that this case is "very significant", so "the judiciary should give it the best it has to offer". From there, the judge says that an in-person trial would be the best bet in that regard. However, the "infection numbers" regarding the ongoing coronavirus pandemic may impact that expectation before the trial even starts.
As a result, the legal battle between Epic Games and Apple may see part, or all, of its runtime take place over videoconferencing.
But, when it comes to witnesses, the rules will still be very stringent when selection begins:
The judge won't take it lightly if someone who's a "COVID denier" on Facebook or goes on extensive travel for other purposes asks to be excused from showing up in person for the trial. She expects counsel for the parties to "investigate" the witnesses in that regard.

For now the plan is that witnesses won't have to wear masks when testifying. Judge Gonzalez Rogers mentioned that the court has plexiglass shields.
This is not the first time that Judge Gonzalez Rogers has weighed the severity and importance of this case between the two giant companies. Back in September of last year, we reported that the judge suggested that the public's opinion matters, and what "real people" think of both Epic's and Apple's decisions.
In related news, Tim Cook, Apple's CEO, has been ordered by another judge to sit for a 7-hour deposition regarding the case.

Source link: https://www.idownloadblog.com/2021/03/01/epic-games-apple-may-trial-start/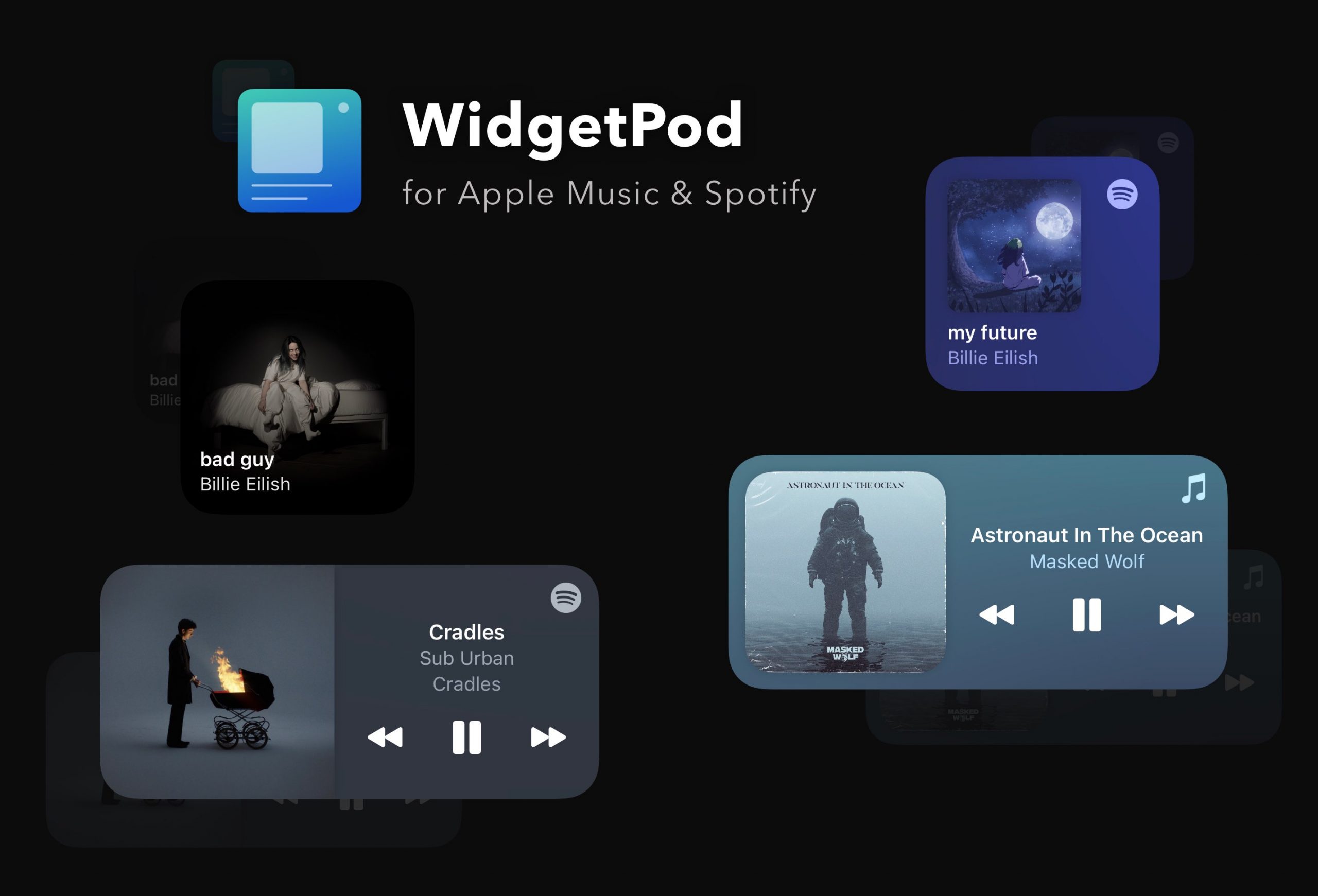 If you need a Now Playing-like widget for Apple Music and Spotify that supports live updating and rich customization, check out the excellent WidgetPod app from developer Aditya Rajveer.

---
STORY HIGHLIGHTS:
It updates live when launched after your music player.
Rich settings for custom widget aesthetic.
Add playback controls, switch themes, etc.
Works with Apple Music and Spotify.
Free to download, $1.99 to unlock everything.
---
A music widget with live updating
Building on the experiences Aditja has acquired while developing the excellent Marvis music player, WidgetPod users clever trickery to overcome perhaps the biggest deficiency of the new Home Screen widgets in iOS 14: lack of interactivity and the inability to update itself at very specific intervals, like when you change a song.
"A key feature of WidgetPod is that it supports live updating of the widgets when it's launched after you start playing music in your player," notes the developer. This widget does not play actual music: touching the player icon simply redirects you to the Music app or the Spotify app.
The WidgetPod widgets come in three sizes and support customization: you can easily add playback controls you'd like to appear on the widget, change themes and backgrounds, etc.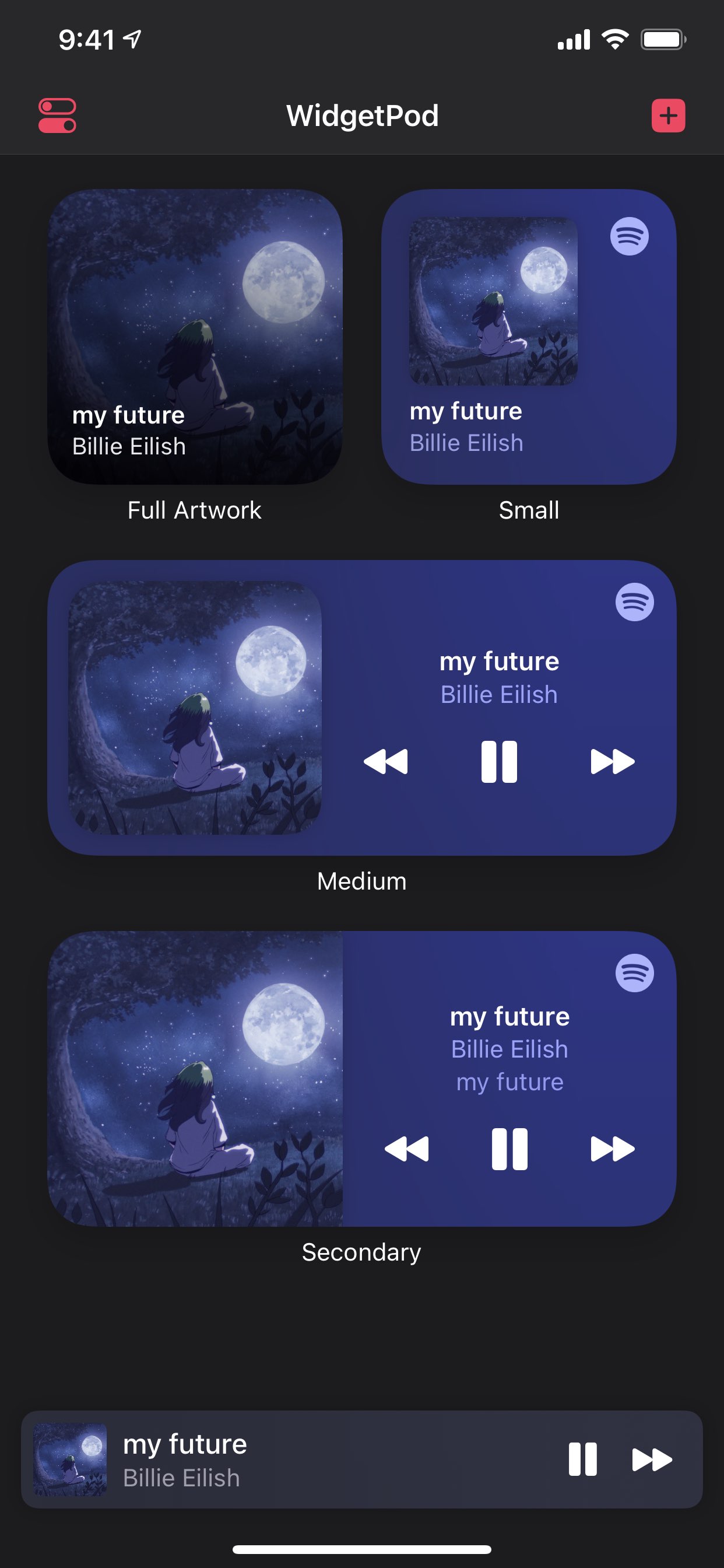 But it goes much deeper than that. With the settings interface, you can do things like pick a different accent color for each element. This lets you have a differently-colored track title, artist name, playback controls, etc. to distinguish them better from one another.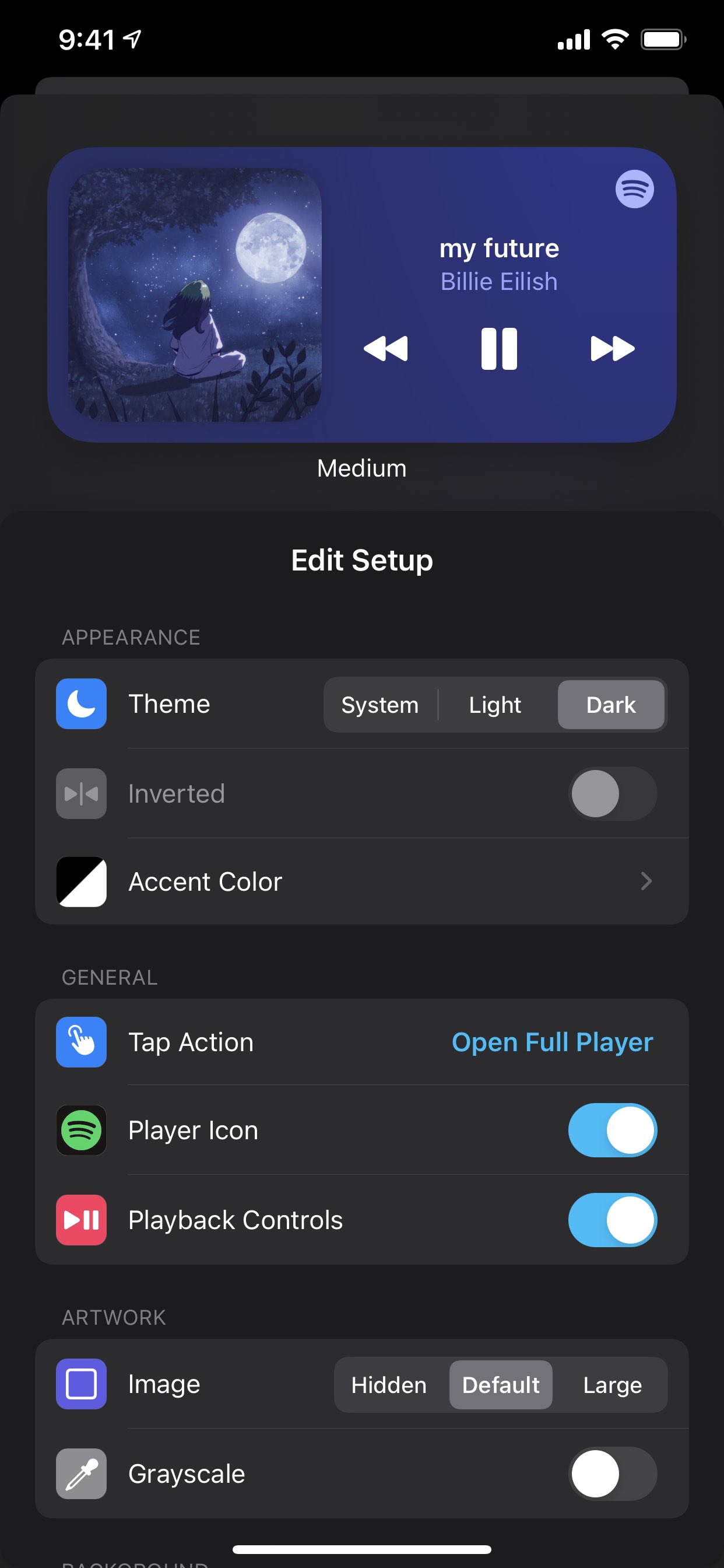 And thanks to iCloud, your settings are kept in sync across devices. WidgetPod also features a native interface on the iPad, which is super nice. WidgetPod doesn't collect any data from you.
Pricing and availability
WidgetPod is available free in the App Store.
The free download comes with an optional $1.99 In-App Purchase to unlock premium features, like widget customization, using Spotify, synchronizing settings via iCloud and more.

Source link: https://www.idownloadblog.com/2021/03/01/widgetpod-iphone-apple-music-spotify/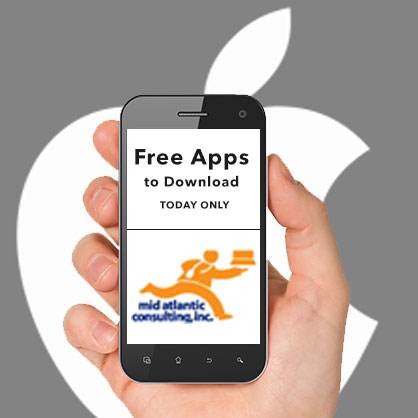 Apollo: Immersive illumination , To-Do List & Planner Calendar , achvmnts-Habits/Goals/Streaks and more
iPhone:
Apollo: Immersive illumination ( $2.99 → Free ) Indice Ltd
Apollo works like magic. It takes the depth data from Portrait mode photos and reconstructs a 3D map, allowing you to add realistic new light sources and cast shadows in real-time. You're able to adjust the color, intensity, and distance of each light with only a single finger. Since the scenes are computationally rendered, light sources can even be put within the frame. Apollo only works with iPhones that support Portrait mode.
Health Widget – Quick Look Up ( $4.99 → Free ) Shourob Datta Health Widget puts your fitness goals front and center. It takes the daily data recorded in Apple's Health app and places it on your home screen. You're able to choose from 20 themes and three widget sizes. The app is able to display your daily step count, heart rate, sleep analysis, distance traveled, calories burned, and floors climbed.
Universal:
To-Do List & Planner Calendar ( $0.99 → Free ) Planner X LLC
XToDo allows you to manage your whole life in one place. You're able to create lists that can be divided into sections and organized within folders. Tasks can include subtasks, notes, and attachments, and you're able to edit multiple tasks at once. Events can be repeated and synced across all of your devices. XToDo's Today view allows you to review the day ahead and includes all scheduled tasks, to-do items, and events.
achvmnts-Habits/Goals/Streaks ( $4.99 → Free ) 2196, LLC Achvmnts will help you get a little closer to completing your goals. Decide the types of goals you want to tackle and you'll receive recommendations based on your interests. Goals can be completed daily or weekly, and you're able to use custom units and assign due dates. Complete goals with a tap, and tap and hold on any goal to view stats. You'll earn bits for completed goals, which can be used to unlock new content.
Source link: http://appadvice.com/apps-gone-free