Get HotMacNews- iOS App and Homepage
To access HotMacNews on your computer Click Here (It makes a great Home Page)
To download iPhone or iPad app (HotMacNews2) click here HotMacNews2
**Once in HotMacNews Home Page click on Preferences to customize to your needs.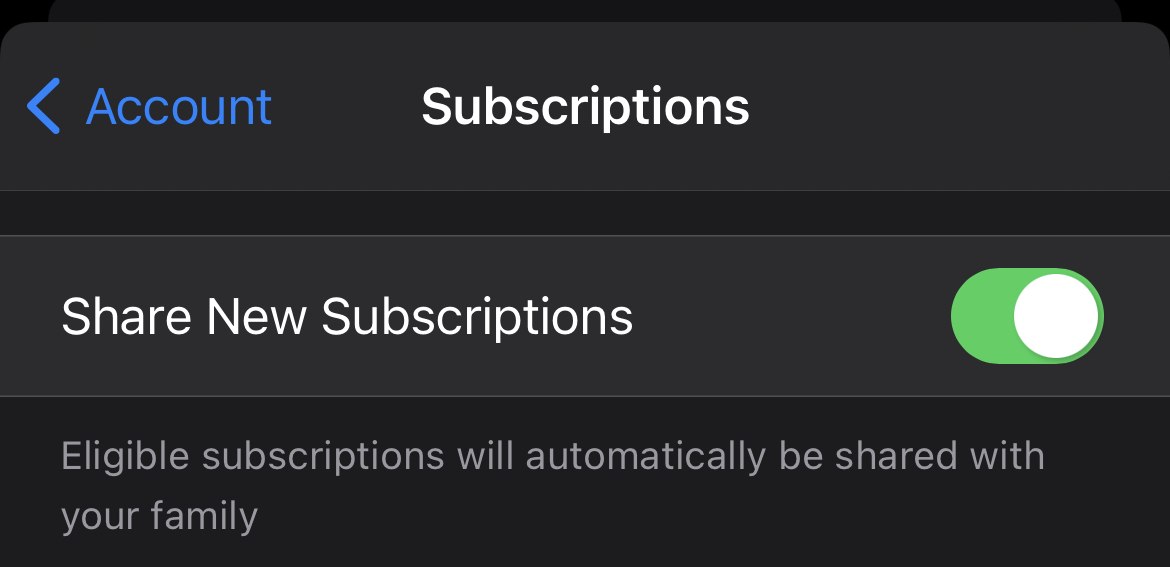 Family Sharing makes it possible for a family (or group) up to six to share quite a bit, including apps and Apple's services. And now it supports subscriptions, too.
Apple turned the green light on the feature just recently (via MacRumors), and, based on our own devices, it looks like it's switched on automatically. "Share New Subscriptions" is right at the top of the subscriptions page within the App Store, and says "eligible subscriptions" will be shared within the family automatically.
The feature is available now in the public release of iOS 14.2. Apple initially announced it alongside the public unveiling of iOS 14 and macOS 11 Big Sur earlier this year. With this feature, developers that offer subscriptions within their app(s) will be able to choose if that sub can be shared with Family Sharing or not.
Ryan Jones noticed the new feature addition earlier today and posted the findings on Twitter.
Family Sharing for Subscriptions just went live. pic.twitter.com/QxPDiztNWw

— Ryan Jones (@rjonesy) December 3, 2020
Jones notes that none of the other members within his Family Sharing group were notified of the change. What's more, the new subscriptions aren't showing up for the other family members, either. Jones suggests that it may be tied to Restore Purchase, which means every member of the family will need to be notified when they are getting a subscription shared (if necessary).
This is a nice change on Apple's part, at least building in the support. However, it's still up to the developers if they want to offer the option.
Source link: https://www.idownloadblog.com/2020/12/03/family-sharing-subscription-sharing/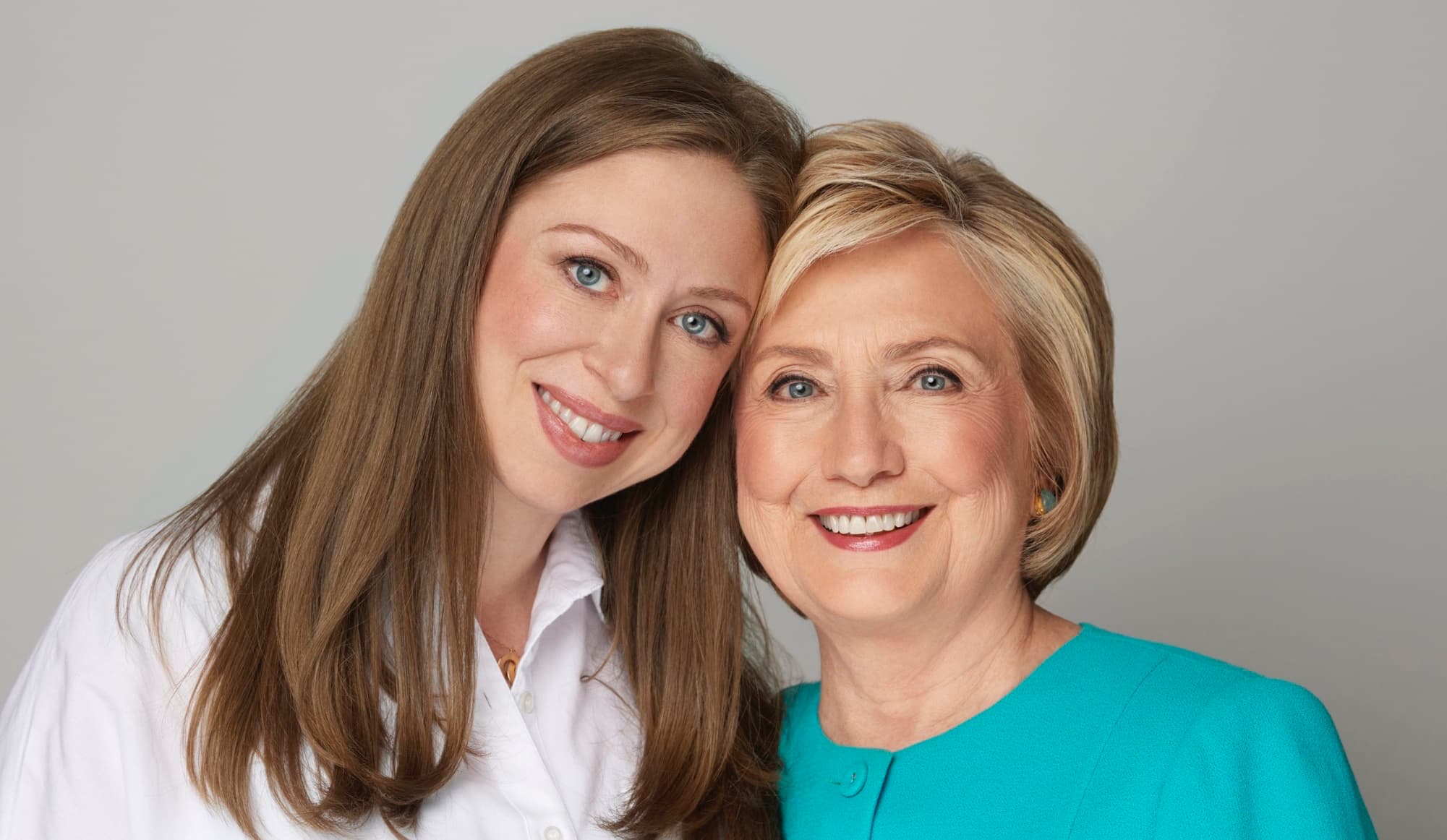 Apple has secured yet another documentary series for its streaming service Apple TV+.
Both Hillary Clinton and Chelsea Clinton will be hosting and executive producing a new docuseries entitled Gutsy Women for Apple TV+ (via Variety). The new series has already been given the full first season order, and is based on the pair's book, The Book of Gutsy Women: Favorite Stories of Courage and Resilience. The series will showcase a wide range of "trailblazing women", and ultimately try to answer the question: "what does it take to be a gutsy woman?"
HiddenLight Productions is producing the title alongside Apple for the streaming service.
Unfortunately, there's no word on when this one will land on Apple TV+. We don't have a trailer to share, either, as this is just the initial announcement of the upcoming series.
Gutsy Women joins Apple TV+'s already notable stable of docuseries, including Dear…, Home, and The Oprah Conversation. Meanwhile, other options include Tiny World, Becoming You, and The Earth at Night in Color.
Will you be tuning into Gutsy Women when it premieres on Apple TV+?
Source link: https://www.idownloadblog.com/2020/12/03/hillary-chelsea-clinton-women-apple-tv-plus/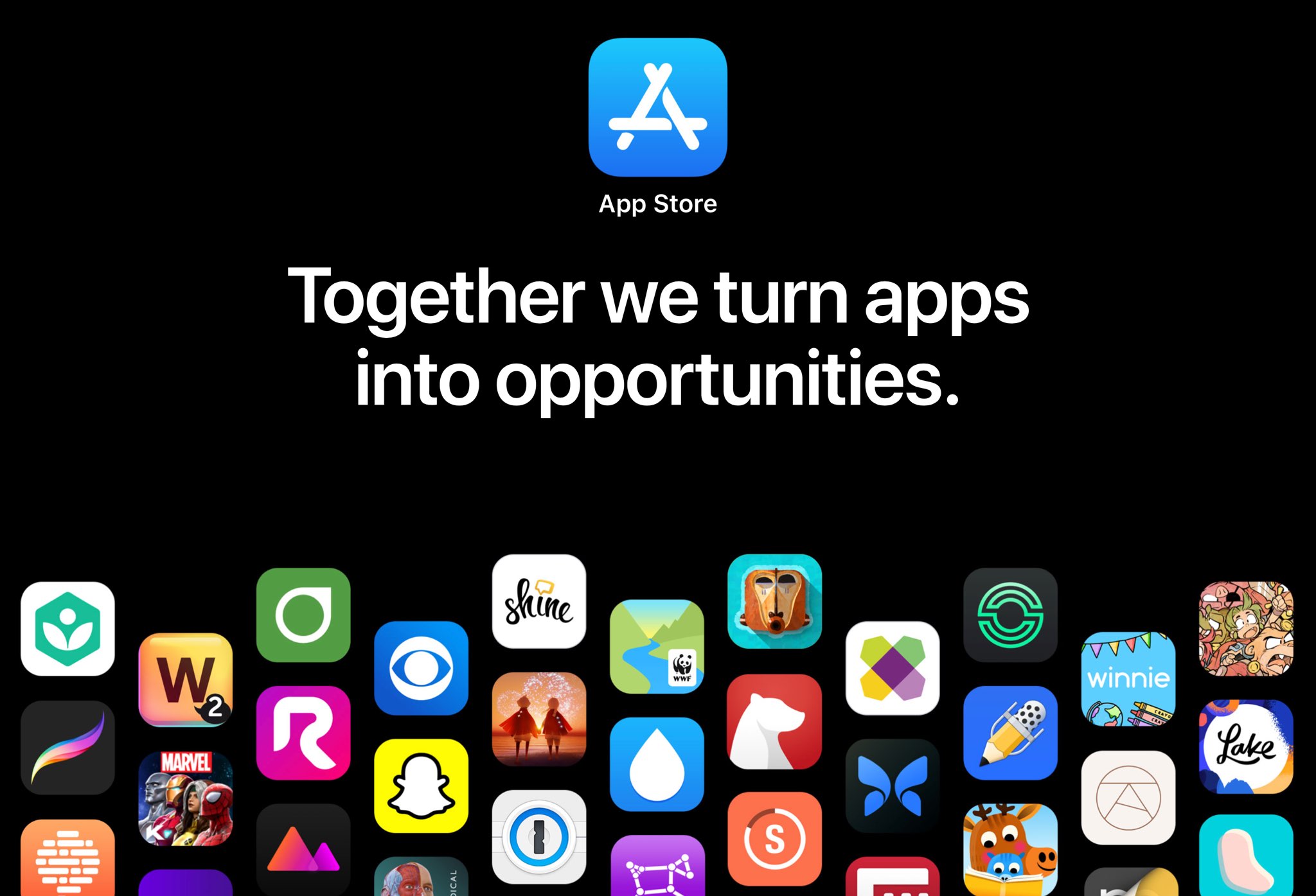 When Apple initially unveiled its App Store Small Business Program, it said it would provide even more information in December. And, sure enough, that has happened.
Today, Apple officially opened enrollment for the App Store's new Small Business Program. On the official landing page, Apple says this new effort is a way for developers to, "Propel your small business forward with the next generation of groundbreaking apps on the App Store and invest more resources into your business". There is a lot to work through, of course, but the most prominent aspect of the new program is the smaller commission Apple takes. Normally 30%, the Small Business Program shrinks Apple's take to just 15% for business and developers who make less than $1 million USD in proceeds.
Apple notes that if a business surpasses that $1 million threshold in a calendar year, they will fall under the normal commissions bracket of 30%. However, if that same developer falls back under the ceiling, then they can re-apply for the Small Business Program to get that smaller commission again.
Apple also notes developers and business must inform Apple of any Associated Developer Accounts, so the company can "determine proceeds eligibility".
To ensure that all participants are fully eligible as small businesses, you'll need to list all of your Associated Developer Accounts when you sign up for this program. An Associated Developer Account is an Apple Developer Program account that you own or control or an Apple Developer Program account that owns or controls your account. For additional information, see the FAQs below.
How to enroll
Getting started with the Small Business Program is pretty easy. You'll need to be the Account Holder for the app/apps, and agree to Apple's terms on the matter. And, as noted above, listed any Associated Developer Accounts:
Be an Account Holder in the Apple Developer Program,
Review and accept the latest

Paid Apps

agreement (Schedule 2 to the

Apple Developer

Program License Agreement) posted December 2020 in

App Store

Connect, and
If applicable, list all of your Associated Developer Accounts.
You can click this link to find the enrollment section as well.
Apple does note on its landing page that those interested in this new program must submit their enrollment by December 18, 2020, at 10:00 AM PT/1:00 PM ET to receive the program's benefits by January 1, 2021.
Apple says "the vast majority" of developers using the App Store will be able to qualify for the Small Business Program.
Now that it's available, are you planning on enrolling in the new program?
Source link: https://www.idownloadblog.com/2020/12/03/app-store-small-business-program-open/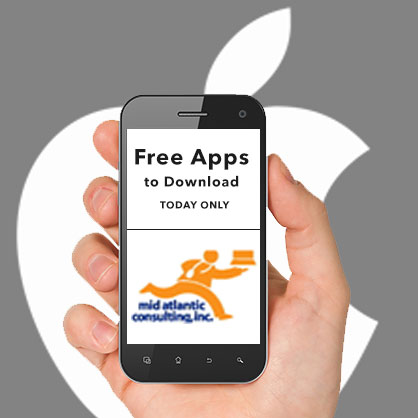 HyperBowl , Tile Rider , Playground AR: Physics Sandbox and more
Universal:
HyperBowl ( $0.99 → Free ) Technicat, LLC
HyperBowl is a licensed remake of the original game first released for PC in 2001. Swipe to send the bowling ball through the environments and towards the pins. Unlike other bowling games, you're able to control the ball up until it hits the pins with additional swipes in order to avoid the obstacles littered throughout. HyperBowl includes lanes from the original game as well as several all-new lanes. You're able to play solo or locally with up to three other players via pass-and-play.
Tile Rider ( $3.99 → Free ) Pavel Raliuk
Tile Rider provides classic top-down gameplay with loads of puzzle elements. The object of the game is to guide your vehicle through levels littered with switches, enemies, and portals in order to reach the finish line. It's a bit of a throwback to the App Store's earlier gaming days since it doesn't require in-app purchases of any kind or an Internet connection. Just enjoy the ride through 35 levels.
Playground AR: Physics Sandbox ( $2.99 → Free ) Marc Sureda
Playground AR provides an open environment for you to create and destroy. You're able to choose from an assortment of building blocks, everyday objects, and remote control vehicles, and place them in augmented reality with a tap. Your creations can be viewed from any angle, and you can take screenshots in order to share with friends and family. The only limitation is your imagination.
Source link: http://appadvice.com/apps-gone-free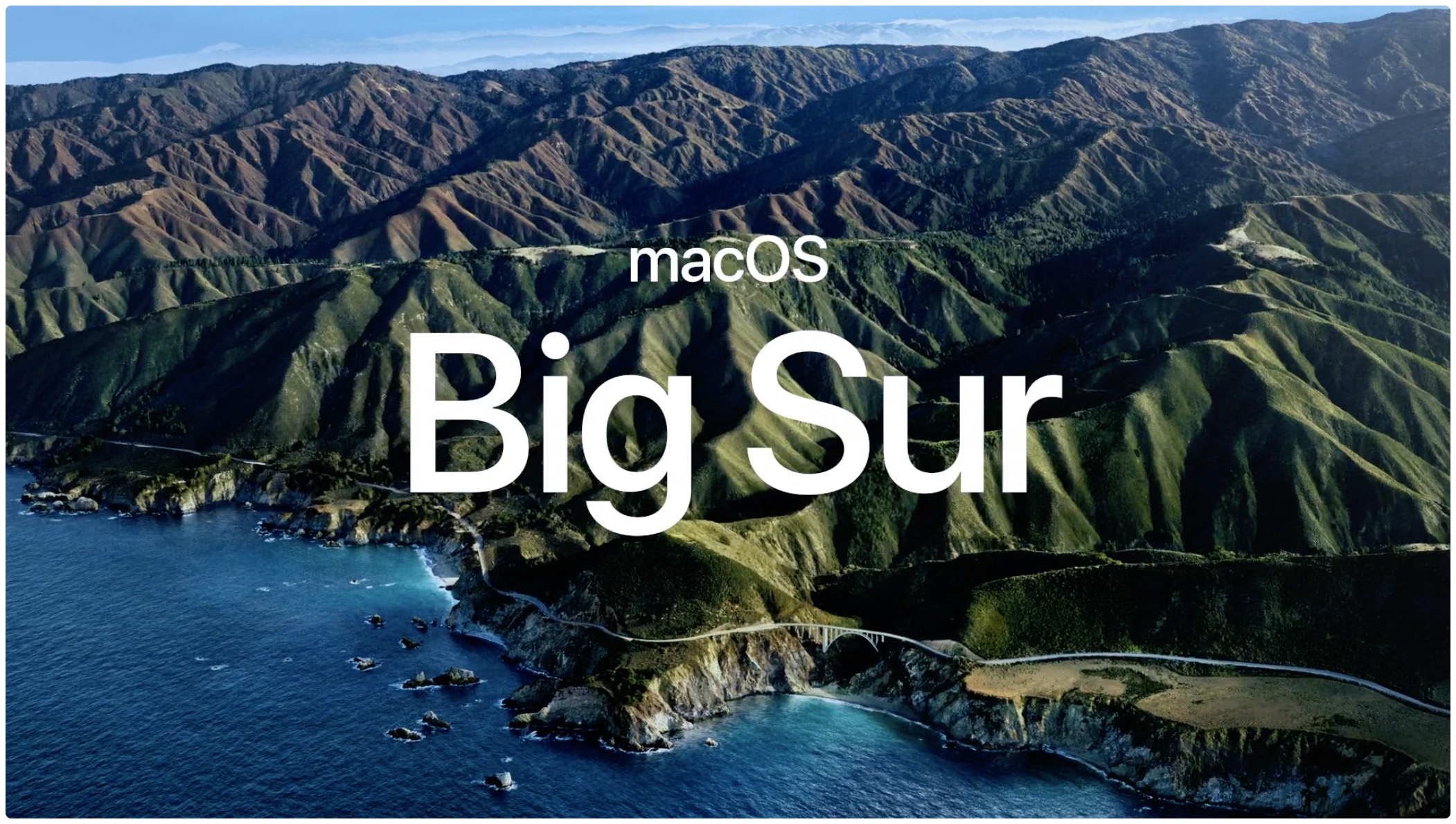 Apple released macOS 11 Big Sur to the public in November. Now, Apple is marching forward with the next software update for the desktop operating system.
Apple on Thursday officially seeded the second beta of macOS Big Sur 11.1 to developers. Nothing of note was discovered in the first beta Apple seeded back in November, so it's likely that will remain the case this time around as well. However, considering the version number, it's at least possible Apple is adding some new features to the mix.
Unfortunately, at the time of publication, there's no information about what's new regarding this developer beta.
To update, registered developers can use the Software Update mechanism in System Preferences. The proper configuration profile has to be downloaded from the Apple Developer Center.
If there is anything new discovered in the prerelease software, we will update this post accordingly.
Source link: https://www.idownloadblog.com/2020/12/03/macos-big-sur-11-1-dev-beta-2/