Get HotMacNews- iOS App and Homepage
To access HotMacNews on your computer Click Here (It makes a great Home Page)
To download iPhone or iPad app (HotMacNews2) click here HotMacNews2
**Once in HotMacNews Home Page click on Preferences to customize to your needs.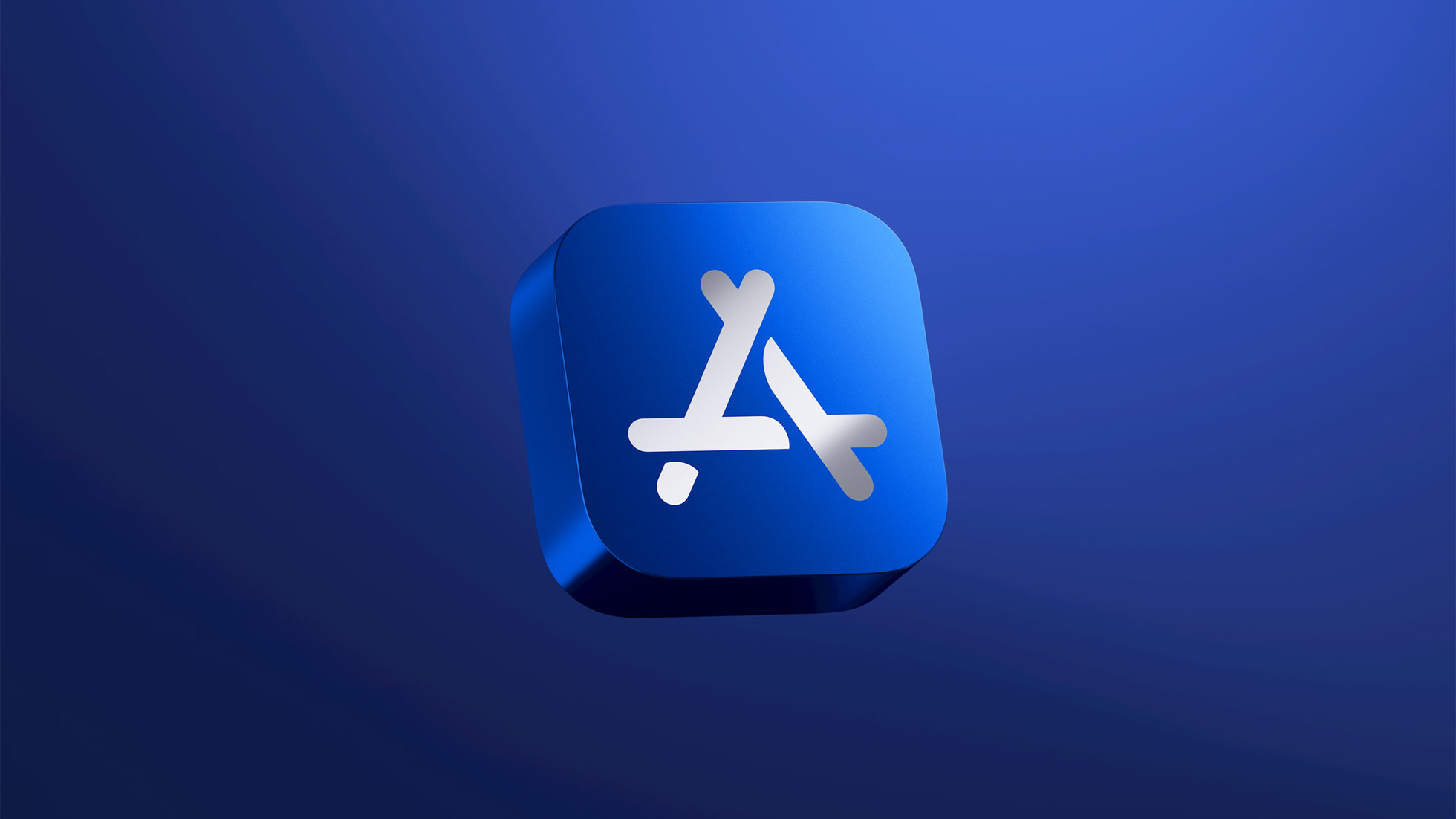 Initially, Apple was meant to make some pretty big changes to the App Store beginning on Thursday, December 9. However, Apple appealed, aiming to avoid those changes on that particular date. And it looks like it worked.
The Verge), and the company has been granted a stay on the ruling originally handed down by the judge overseeing the Apple vs Epic Games trial. That judge determined that Apple needed to allow developers to input alternative payment methods, other than Apple's first-party system, for customers to use.
And that change needed to be implemented by December 9, 2021.
Apple initially requested a stay with that same judge. However, she denied that request. That led Apple to move the request for a stay to an appeals court. That court has awarded Apple with the stay, which means Apple does not have to implement the App Store changes right now.
According to the appeals court, there are still some questions regarding the original ruling that need to be answered. So, until then, Apple can keep doing things the way it has been. Per the ruling:
Apple has demonstrated, at minimum, that its appeal raises serious questions on the merits of the district court's determination that Epic Games, Inc. failed to show Apple's conduct violated any antitrust laws but did show that the same conduct violated California's Unfair Competition Law.

…

Therefore, we grant Apple's motion to stay part (i) of paragraph (1) of the permanent injunction. The stay will remain in effect until the mandate issues in this appeal.
As it stands, with the stay in place and the appeals court deciding it must hear the entire case before it makes a final ruling, Apple may not have to do anything with the App Store for months. If ever, depending on the final ruling from the appeals court.
Apple earned a big win today, especially as it tries to maintain the status quo regarding apps and their associated fees. We'll need to wait a bit longer to see how this all plays out.
Source link: https://www.idownloadblog.com/2021/12/08/apple-epic-games-case-stay/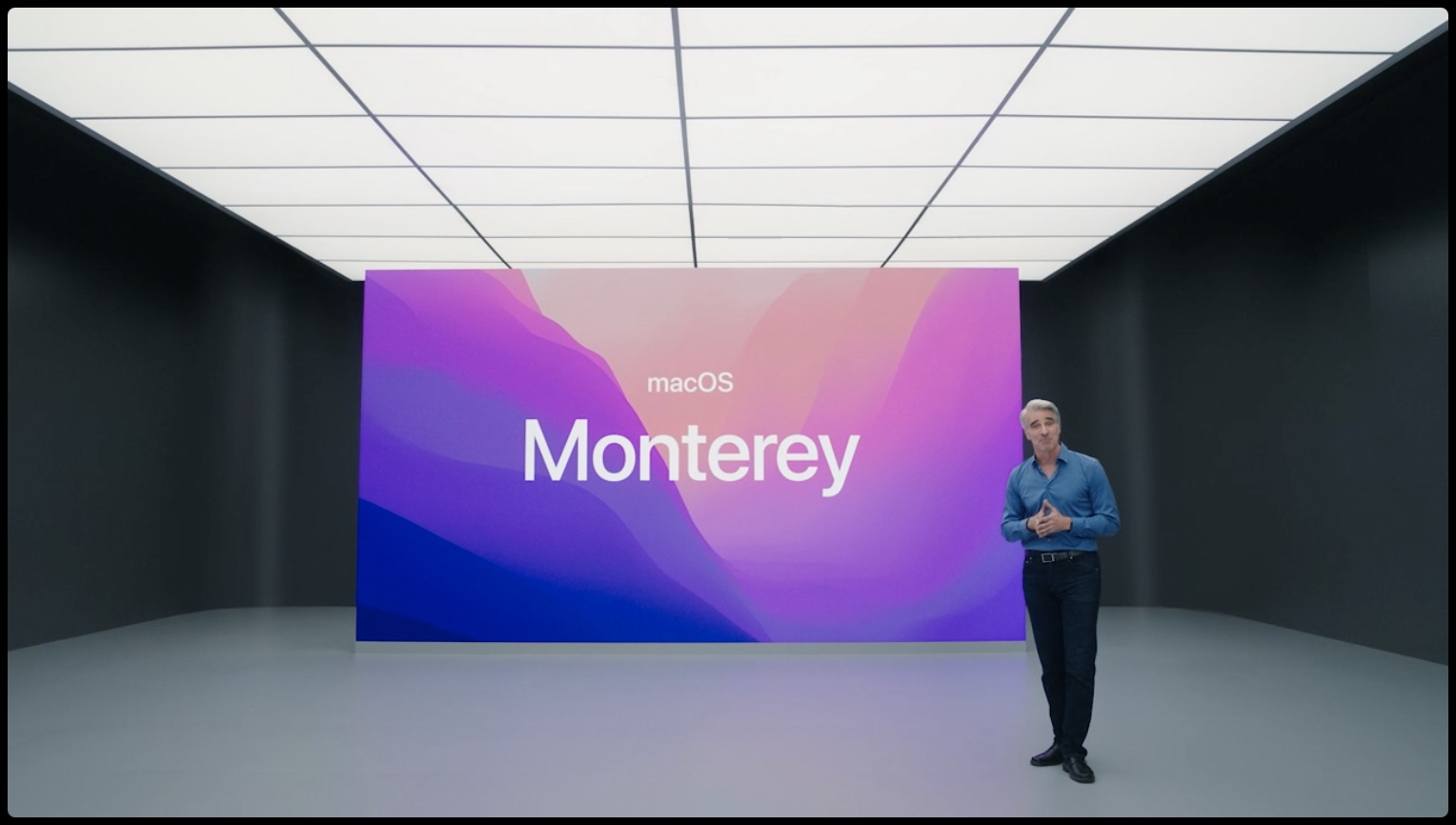 Apple's macOS Monterey 12.1 software update fixes major bugs that users have been complaining about, including problems related to MagSafe charging, registering trackpad taps as clicks and watching HDR content on YouTube.
notebook wouldn't charge when completely shut down. Apple has fixed this bug so your computer will continue charging after you close the lid. Read: How to manage settings for external displays on Mac
macOS Monterey 12.1 also squishes a bug with the Tap to Click feature in trackpad settings. When turned on, a trackpad tap registers as a mouse click which saves you from actual clicking. Many people complained about the feature failing to work properly. macOS Monterey 12.1 fixes this annoying bug and makes your trackpad responsive again.
HDR videos on YouTube now play without crashes and kernel panics.
Other macOS Monterey bug fixes
MacRumors provides a brief description of other notable fixes in Monterey‌ 12.1.
It addresses an issue that could cause the Desktop and Screen Saver to appear blank after selecting photos from the Photos library, and it fixes an issue that could cause external displays to not charge some MacBook Pro and MacBook Air computers when connected to Thunderbolt or USB-C. There's also a fix for an issue that could cause menu bar extras to be obscured by the camera housing on 2021 MacBook Pro models.
Apple should release macOS Monterey to the public next week.
Source link: https://www.idownloadblog.com/2021/12/08/macos-monterey-12-1-bug-fixes-magsafe-charging-trackpad-clicks-youtube-hdr/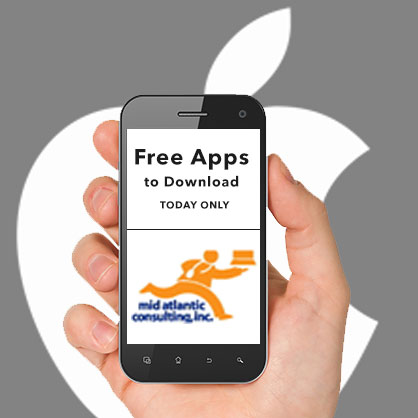 Collage Maker & Draw on Photo , Navigate to Photo , Pocket Wiki for Terraria. and more
Universal:
Collage Maker & Draw on Photo ( $4.99 → Free ) ROMAN SAFRONOV Collage Maker helps you create photo collages for any occasion. Select photos from your library and choose from a variety of fully customizable layouts. The app allows you to add text, draw on the images, and rearrange the photos.
Navigate to Photo ( $0.99 → Free ) Roman Shevtsov
Navigate to Photo is a handy app that provides functionality you never knew you needed. The extension must first be activated through a quick setup process that's detailed within the app. Once activated you'll be able to access the extension with just a tap and instantly receive coordinates for any photo that includes location data. Navigate to Photo allows you to select up to five photos at once, and supports all of your favorite navigation apps including Apple Maps, Google Maps, MotionX, and even Lyft.
Pocket Wiki for Terraria. ( $2.99 → Free ) Oleaftech This app is a must-have for those who play Terraria. Get the latest tips and plethora of useful guides. It includes all the information you can think of for characters, weapons, tools, and items. It also gives you the ingredients needed to craft certain recipes. No internet is required, it works offline.
Font Keyboard – Fonts Chat ( $0.99 → Free ) Van Manh Nguyen
Font Keyboard gives you over a dozen different ways to convert ordinary text into quirky fonts. Use the keyboard directly in social apps to get some attention or just for fun. You can even take the 100 word challenge to unlock an additional 100 fonts by writing a 100 word review.
Source link: http://appadvice.com/apps-gone-free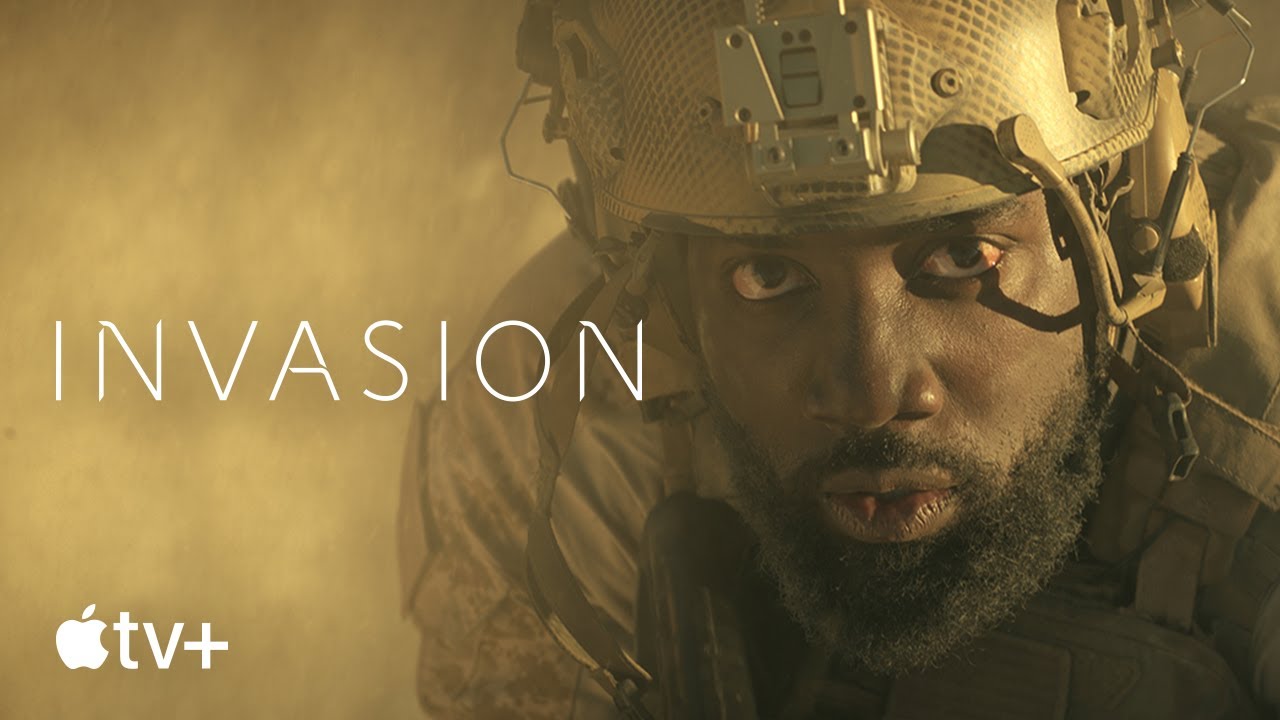 It's a bit of a renewal week for Apple TV+, it seems. Following on the heels of renewing the anthology mystery series Truth Be Told for a third season, Apple's doing the same for its alien invasion show, too.
announced today that it has renewed the sci-fi drama series Invasion for a second season. And it's par for the course for the streaming service, too, as it gave the season renewal before the first season officially wraps up. Today's announcement also includes the first season's final episode air date of Friday, January 10, 2021. So, if you've been following along the story so far, you'll know when things will wrap up (at least for now).
Invasion comes from Academy and Emmy awards nominee Simon Kinberg (The Martian) and David Weil (Hunters).
Kinberg had this to say regarding the renewal:
I'm profoundly grateful to Apple for being so supportive every step of the way, and trusting us to make a deeply human, emotional alien invasion story. And most of all I'm thankful to our amazing fans, without whom we wouldn't have this opportunity to continue the invasion. I'm super excited about what we're planning for season two, expanding our universe in the most intimate and epic ways.
Invasion is a multi-point story, telling the tale of an alien invasion from several different perspectives all across the globe. It stars Sam Neill (Jurassic Park), Shamier Anderson (Bruised, Awake) co-starring with Neill, with Golshifteh Farahani (Extraction), Firas Nassar (Frauda), and Shioli Kutsuna (Deadpool 2). The first season had 10 episodes.
No word on when we can start watching season 2, of course. But, as long as production goes along without a hitch, we could be watching it near the end of 2022, hopefully.
Have you checked out Invasion? If so, are you looking forward to a second season?
Source link: https://www.idownloadblog.com/2021/12/08/apple-tv-plus-invasion-second-season-renew/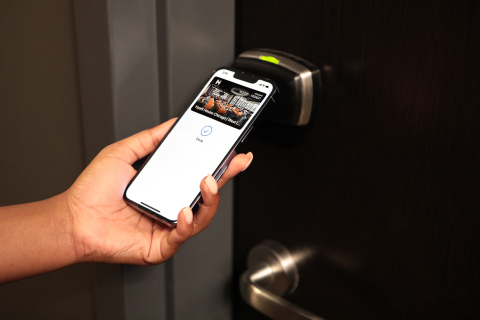 Digital keys are supposed to make things easier, and for many people that is indeed the case. But widespread support isn't quite there yet. That's changing today, though, as one of the largest hotel chains out there is adopting the useful function.
Hyatt is announcing that it is adopting support for digital room keys that can be stored in the Apple Wallet app available on iPhone. With iOS 15, Apple made it possible to store digital keys in the Wallet app, and Hyatt is one of the first large-scale partners to adopt support.
What's more, it's available beginning today at select hotels owned by the company. There are six hotels that will offer support right out of the gate, those located in "Andaz Maui at Wailea Resort, Hyatt Centric Key West Resort & Spa, Hyatt House Chicago/West Loop-Fulton Market, Hyatt House Dallas/Richardson, Hyatt Place Fremont/Silicon Valley and Hyatt Regency Long Beach."
With this support, iPhone owners will be able to quickly and easily add their digital room key to the Wallet app. From there, they will be able to unlock their room with that key. What's more, with support also available in watchOS 8, these hotel guests will also be able to unlock their room from the Apple Watch.
The digital keys unlock rooms, yes, but they will also grant access to certain areas in the hotel as well, including the pool, gym, and even elevators. From today's announcement:
Like everything we do at Hyatt, our approach to technology always includes listening to our guests and members. We heard that they want access to be near-instantaneous. Room keys in Apple Wallet is an easy, convenient and secure room key option for our guests when they travel,' said Julia Vander Ploeg, Senior Vice President and Global Head of Digital and Technology, Hyatt. 'We are proud to work with Apple to launch this game-changing digital experience. Many consumer technologies evolve through a 'tipping point' that drives a change in adoption. We believe our collaboration with Apple on this new approach to room keys in Apple Wallet can be exactly that.
And the major bullet points:
Seamless Set-up and Check-In: From the World of Hyatt app, members can add their room key to Apple Wallet after completing a reservation. Once added, the room key in Apple Wallet will be updated to let them know when it's time for check-in. Once a guest is checked in and the room is ready, the room key in Apple Wallet will be activated, will note the guest's room number and can be used immediately. The room key will not activate until the guest is checked into the hotel and a guestroom has been assigned.
Safe, Easy and Contactless Experience: If a World of Hyatt guest needs to change rooms, extend a stay or access late checkout, the hotel can update the guest's room key in Apple Wallet remotely – bypassing the need to visit the front desk. When it's time to check out, guests can simply do so through the World of Hyatt app. The guest's room key in Apple Wallet will then be remotely deactivated and archived in Apple Wallet.
Simply Tap iPhone or Apple Watch to Unlock: Room keys in Apple Wallet give World of Hyatt guests easy and secure access to their room and common areas around the hotel such as the gym, spa, pool and more, with a simple tap of their iPhone running iOS 15 or Apple Watch running watchOS 8. Once a room key is added to Apple Wallet on iPhone or Apple Watch, guests can hold their device near the door's NFC-enabled lock to access key card-protected areas. With Express Mode, guests don't need to unlock their device to use their room key in Apple Wallet. If their iPhone needs to be charged, they can still use the device to unlock their room or common areas for up to five hours with automatic Power Reserve.
More Secure and Private: Room keys in Apple Wallet are stored on your device and take full advantage of the privacy and security built into iPhone and Apple Watch. When or where a World of Hyatt guest uses a room key in Apple Wallet is never shared with Apple or stored on Apple servers. If an iPhone or Apple Watch is misplaced, the guest can promptly use the Find My app to lock the device and help locate it.
It's a small rollout to start. Hyatt says it expects to go global in the near future, but no set date just yet.
Source link: https://www.idownloadblog.com/2021/12/08/apple-wallet-hyatt-room-keys/