Get HotMacNews- iOS App and Homepage
To access HotMacNews on your computer Click Here (It makes a great Home Page)
To download iPhone or iPad app (HotMacNews2) click here HotMacNews2
**Once in HotMacNews Home Page click on Preferences to customize to your needs.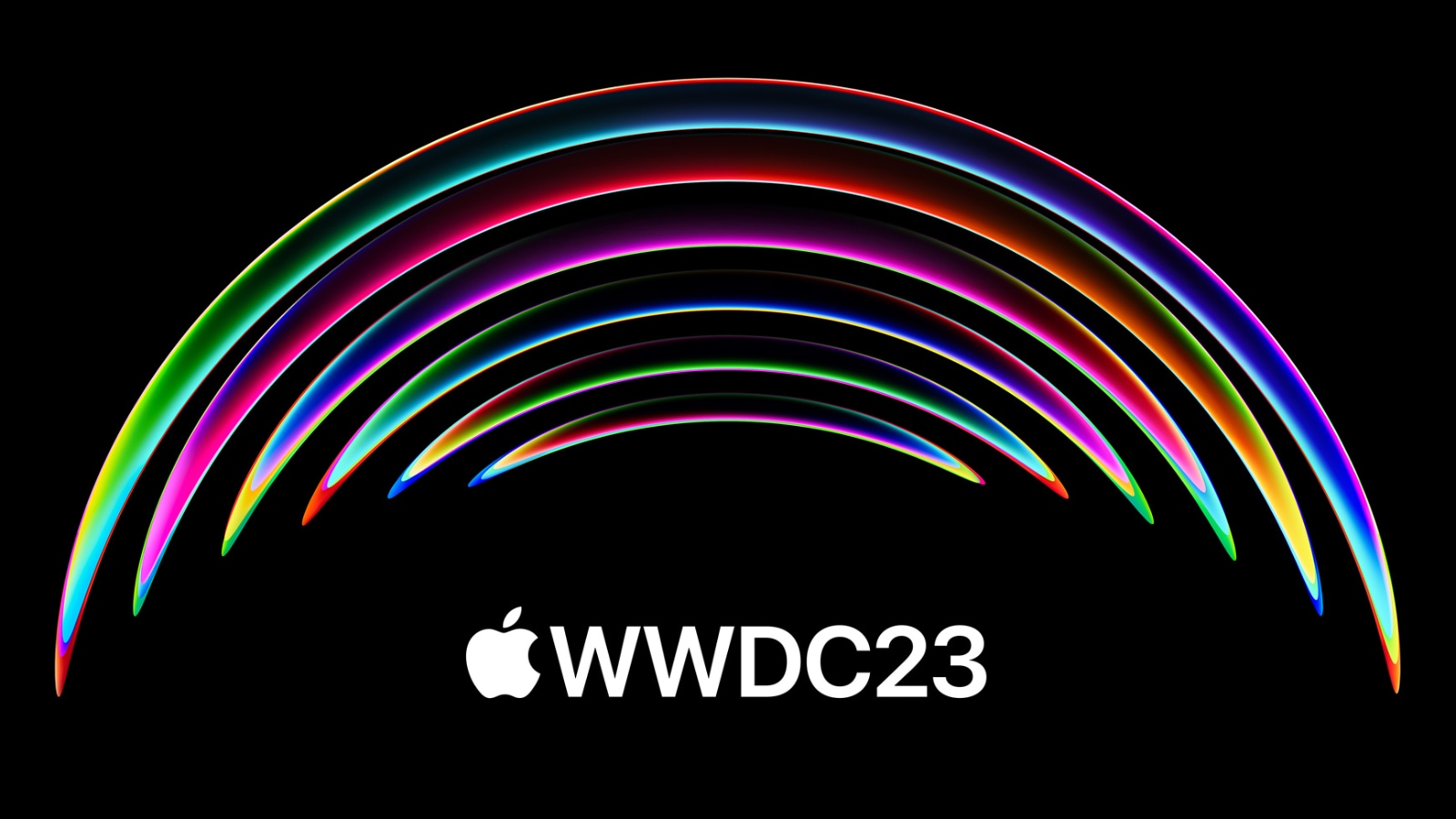 WWDC 2023 will be running from June 5 to 9 as an online affair, with Apple calling it a "very special event." There will also be an in-person event on opening day.
What's happening? Apple will hold its 34th annual conference for developers, or WWDC, from June 5 to June 9, 2023, in an online format.
Why care? Apple previews the next major versions of its software platforms. This year, however, the rumored Apple headset could be unveiled at WWDC.
What to do? Go to the Apple Developer website for the full details.
---
WWDC23 to run June 5-9 as an online Apple event
The biggest question is, are there going to be hardware reveals? We can only speculate about that—surely you don't expect Apple to spoil surprises it might have up its sleeve? WWDC is software-focused, but products like the MacBook Air were debuted at the show so there's a precedence for that.
The wording of Apple's announcement suggests something special as Apple's Susan Prescott called the 34th annual conference its biggest and most exciting yet.
"We can't wait to see many of you online and in person at this very special event," she was quoted as saying in the announcement published in the Apple Newsroom.
I don't recall the company calling any WWDC a very special event. It's almost as if Prescott stopped short of uttering the phrase "extended-reality headset".
WWDC23 will be live streamed
Apple holds its pilgrimage for developers once per year, in the summer, usually in June. Due to Covid disruptions, WWDCs in 2020, 2021 and 2022 were online events. Contrary to expectations, WWDC23 will be an online event that anyone can follow on the Apple website, in the TV app and on the Apple Developer app.
Will there be any headset news at WWDC23?

That's the biggest question surrounding WWDC23. We can only speculate—the widely expected device has already been delayed so many times that another delay wouldn't surprise us at all. For what it's worth, Bloomberg's Mark Gurman said technical issues prompted Apple to delay the headset launch until WWDC 2023.
Aside from the headset, the rumors have also mentioned the possibility of an Apple silicon Mac Pro and a new 15-inch MacBook Air to be unveiled during the keynote.
The WWDC23 keynote and State of the Union
The keynote and State of the Union presentations will reveal the biggest news of the conference, that's for sure. The keynote will happen in the morning of June 5, while the State of the Union address is scheduled for early afternoon.
The keynote, aimed at the general public, is where Apple talks about new features coming to iOS 17, iPadOS 17, tvOS 17, watchOS 10 and macOS 14.0. The State of the Union is much more technical and dives deep into platform advances.
The keynote and all sessions will be pre-taped and streamed online. Like last year, there will be an offline aspect to the event as developers and students will be able to attend a special experience at Apple Park on opening day. For details on how to apply, visit the webpage developer.apple.com/wwdc23/special-event.
The Swift Student Challenge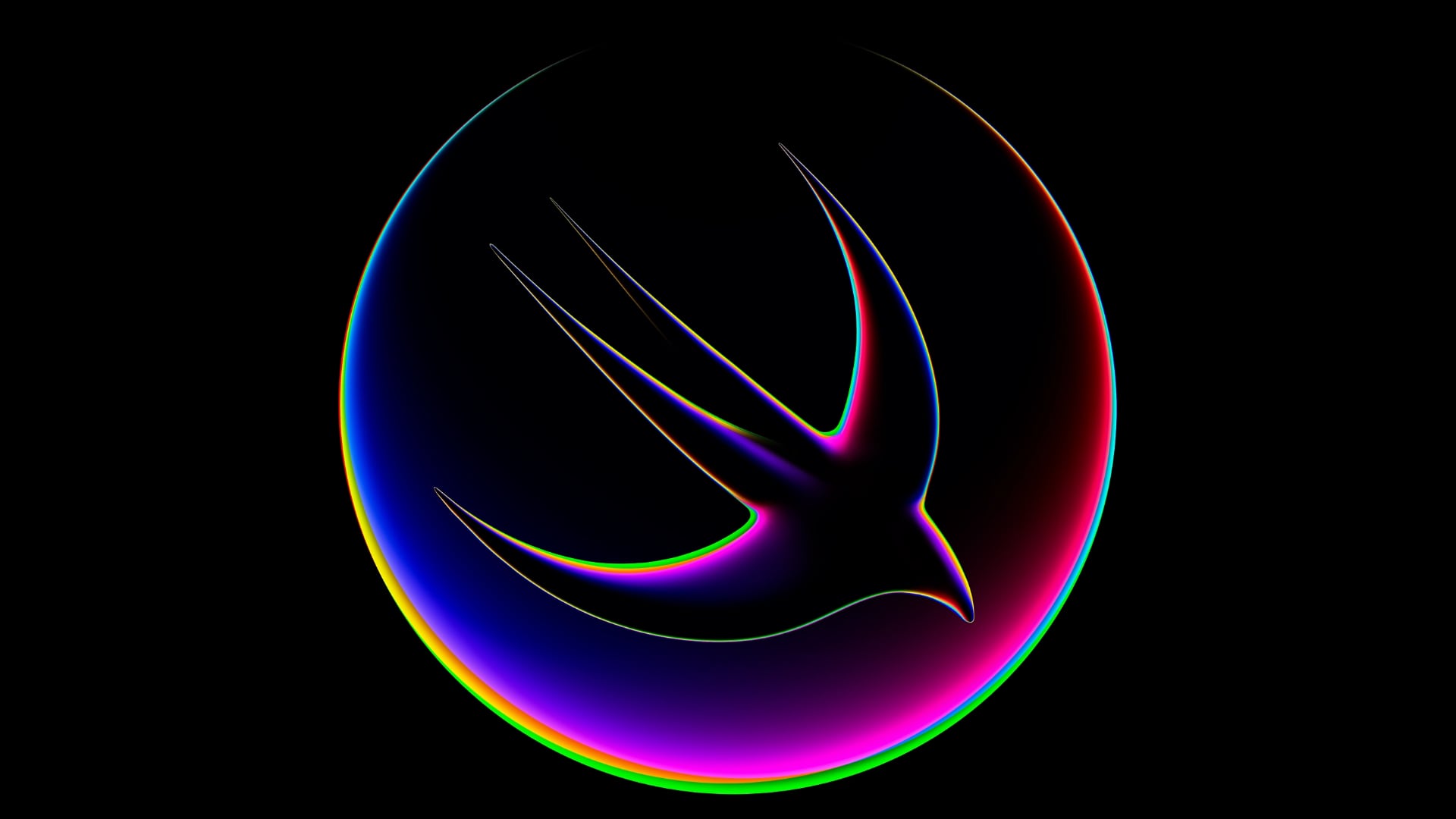 Like in years past, this year's WWDC will hold Apple's traditional Swift Student Challenge. Students from around the world can submit their works in Swift Playgrounds on topics of their choice. Submissions for this year's challenge are now open, and students can submit their work through April 19.
For further information, visit the Swift Student Challenge website.
Source link: https://www.idownloadblog.com/2023/03/29/apple-wwdc-2023-announcement/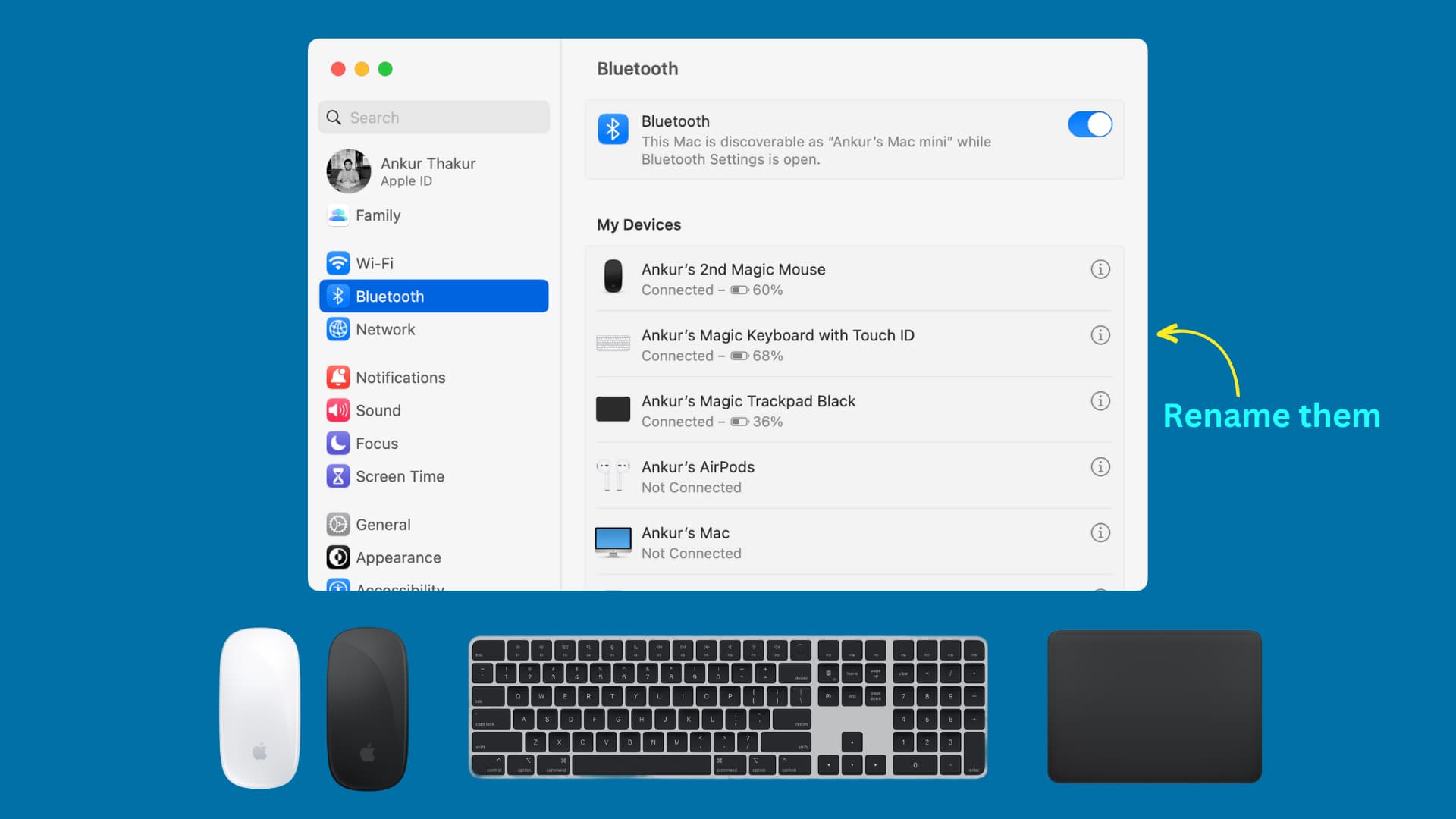 Not happy with the current name of your Apple mouse, trackpad, or keyboard? This tutorial walks you through the quick steps to change the name of these devices on your Mac.
The default name
Once you set up your Magic Keyboard, Magic Mouse, or Magic Trackpad with your Mac, they are named "Your_first_name's Magic Keyboard / Mouse / Trackpad." So, in my case, it's Ankur's Magic Keyboard.
Why change the name
1) Having different names helps if you have two or more keyboards, mice, and trackpads. For example:
New Magic Mouse and Old Magic Mouse
White Magic Trackpad and Black Magic Trackpad
Magic Keyboard with Touch ID and Magic Keyboard without Touch ID, etc.
2) If macOS didn't automatically set the name of your connected peripherals or if you don't like it, you can manually change it to something meaningful and helpful.
How to rename Magic Keyboard, Magic Mouse, and Magic Trackpad
Make sure your keyboard, mouse, or trackpad is connected to your Mac. When it is, you can use it as well as see its battery percentage.
Click the Apple icon  and choose System Settings.
Select Bluetooth.
Hit the info icon ⓘ next to the connected Magic Keyboard, Mouse, or Trackpad name.
Click the Name box and enter the new name.
Finally, click Done.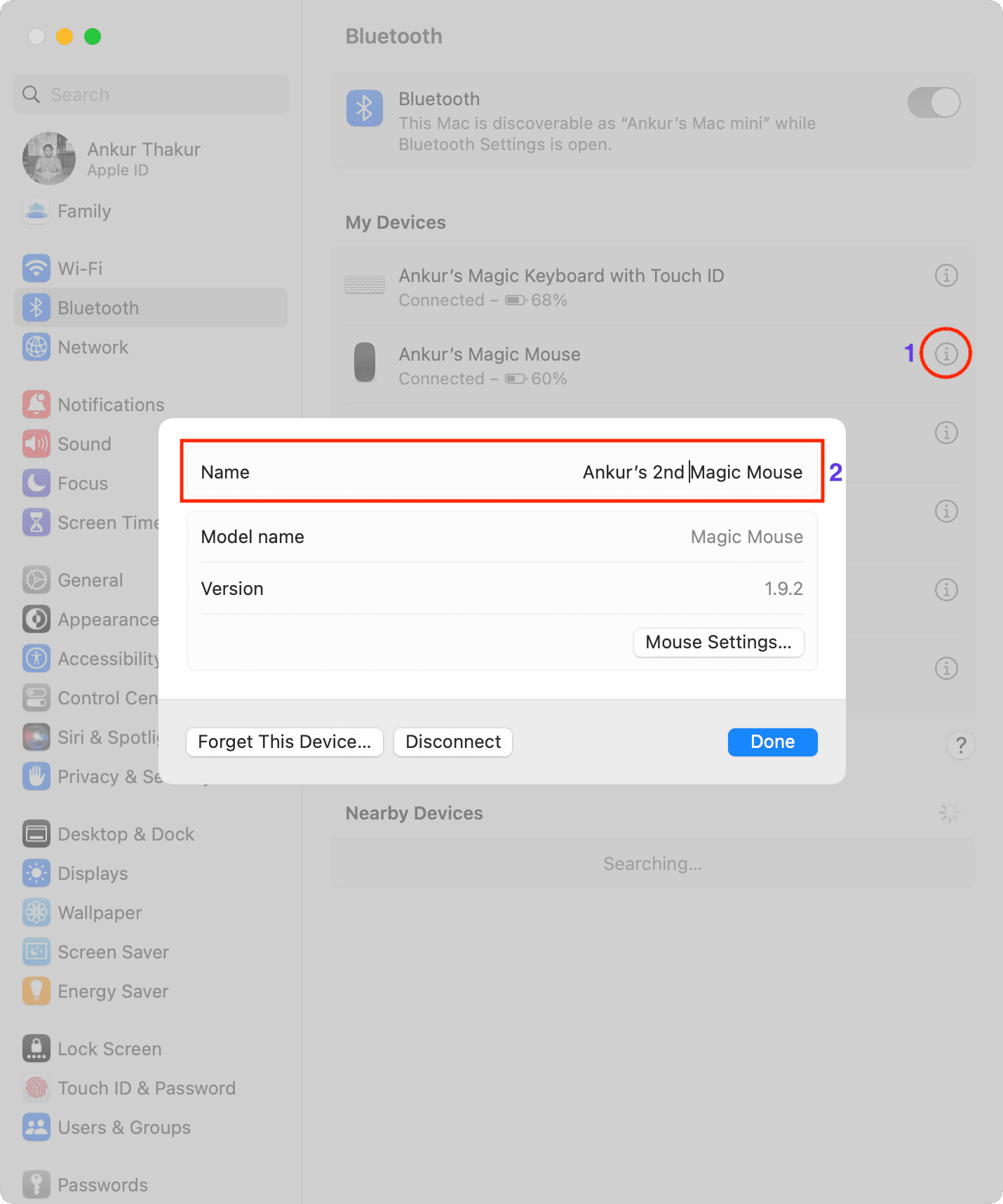 You have successfully renamed your Bluetooth devices. The steps for non-Apple keyboards, mice, and trackpads will also be the same as long as the manufacturer supports renaming.
Note: There is no downtime or disconnection after you change the name of your Magic Keyboard, Mouse, or Trackpad.
Can't rename your mouse, keyboard, and trackpad on Mac?
1) Make sure the device is connected to your computer. The Name field will be grayed out if it isn't connected.
2) Restart your Mac ( > Restart).
3) Turn off your keyboard, mouse, or trackpad using its switch and turn it back on after 15 seconds.

4) Apple allows you to rename your Magic Keyboard, Mouse, and Trackpad, but some third-party companies may not. In that case, you're stuck with the generic name, which is usually the model name or number like EABC7235A.
5) If nothing helps, forget and re-pair your mouse, keyboard, and trackpad, and then you can rename it. To do that:
Go to System Settings > Bluetooth > info icon ⓘ next to the name > Disconnect and then Forget This Device > Forget Device. If you don't see Disconnect, click Forget This Device directly.
Turn off the mouse, keyboard, or trackpad using its physical switch.
Flip the switch back on and go to your Mac's Bluetooth settings to pair it. You can also attach a Lightning cable to your Magic devices and its other end to your Mac to connect and pair them.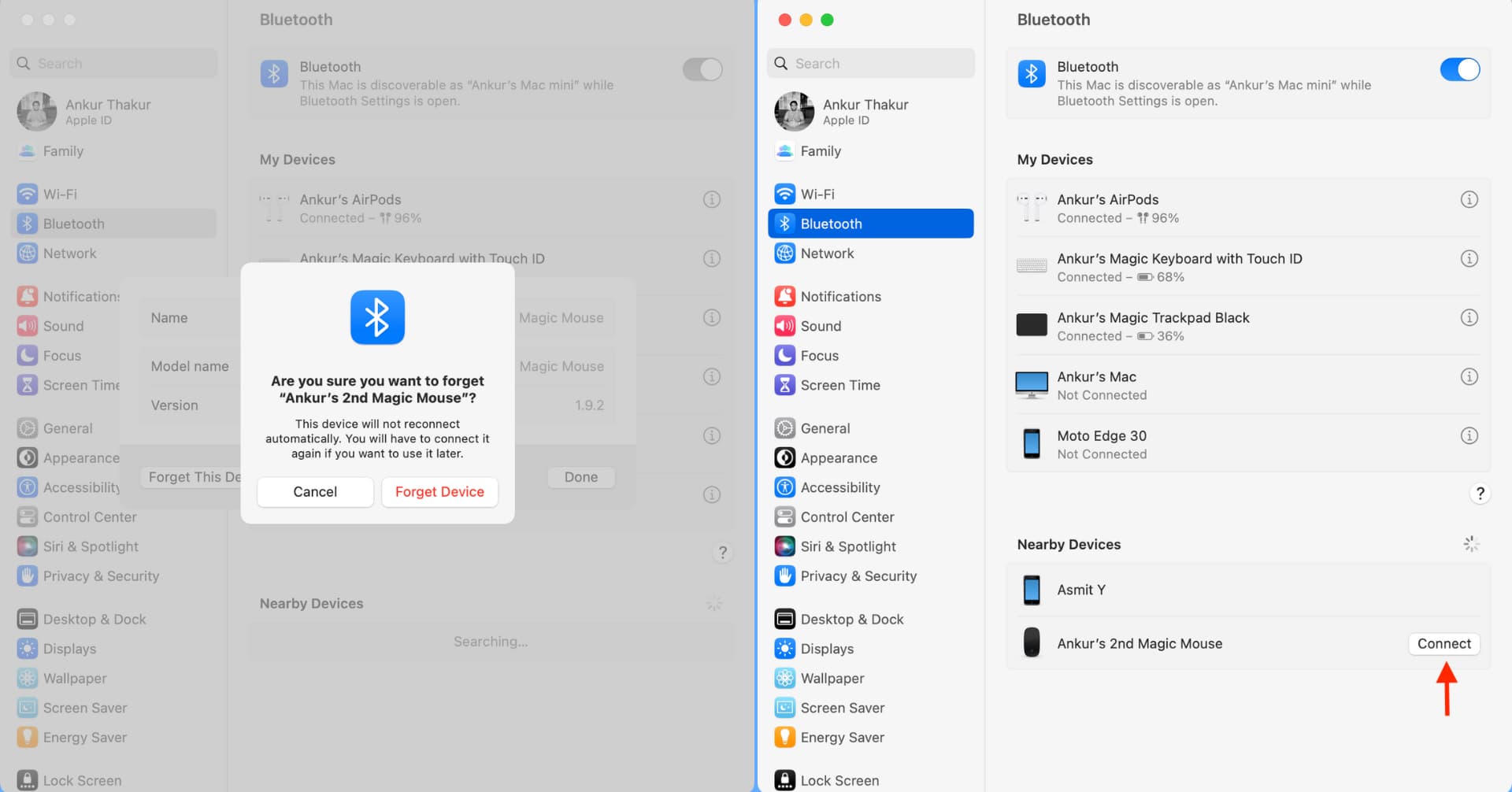 On the same note:
Source link: https://www.idownloadblog.com/2023/03/29/how-to-rename-magic-mouse-keyboard-trackpad-mac/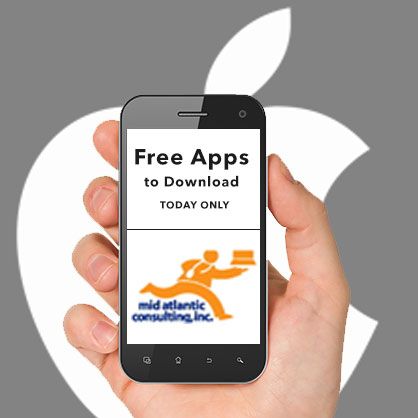 Textify – find in text , Classic Art Stickers , Alloy – launcher and automator and more
Textify – find in text ( $0.99 → Free ) Yahia Alhejoj Textify pulls text from images and photos so you can quickly search or grab text that you normally wouldn't be able to. It's handy for reading fine print or small labels. Programmers can quickly snap an image and search for specifics in code. The possibilities are endless.
Classic Art Stickers ( $0.99 → Free ) Pavel Dubov This app lets you send your friends famously funny stickers just because. All 36 stickers are from the Renaissance period. There is a sticker for any occasion.
Alloy – launcher and automator ( $9.99 → Free ) 32Parrots LLC
Alloy is all about simplification. It allows you to organize and access your favorite apps and automate common tasks. Alloy creates dynamic favorites based on your habits, location, and usage statistics. Common actions, like canned messages or posting photos with watermarks, can be fully automated using Alloy's sophisticated workflow engine. Alloy comes pre-installed with a wide variety of actions as well.
2048 – AI Solver ( $0.99 → Free ) Grzegorz Surma 2048 – AI Solver is a single-player sliding block puzzle game. Slide the tiles together with the same value to merge them. The goal is to score as many points as possible. If you get stuck you can always ask for a hint.
Hex – AI Board Game ( $0.99 → Free ) Grzegorz Surma Hex requires you to connect the blue sides of the board by creating an unbroken chain before your opponent. Take turns with the AI opponent filling in the grid of hexagons. You're able to occupy any hexagon you like; your moves don't have to be adjacent to one another. If you find yourself failing over and over, enable the shortest paths visualization. The game includes a total of six levels.
Source link: http://appadvice.com/apps-gone-free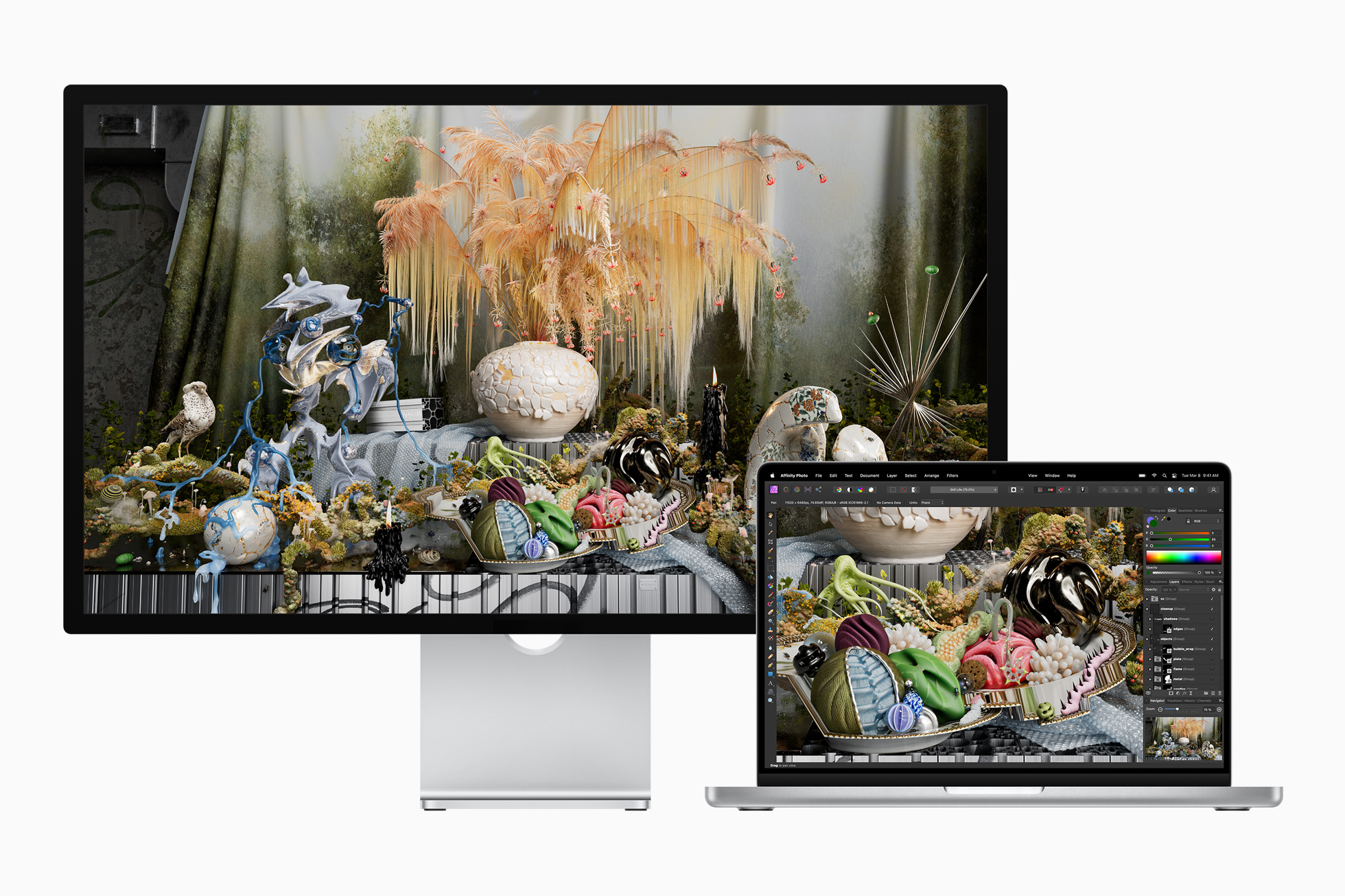 Studio Display firmware update 16.4 enables support for in-field recalibration using Apple's Pro Display Calibrator tool and an in-house radiospectrometer.
What's happening? Apple has released new firmware for its 27-inch Studio Display, bringing custom calibration to the $1599 external monitor.
Why care? Pro customers can now use an in-house spectroradiometer to recalibrate their Studio Display for specific color workflows.
What to do? With the Studio Display connected to your Mac, run Software Update to download and install the new firmware.
---
Studio Display Firmware 16.4 brings custom calibration
According to Apple's support document listing the changes in Studio Display software, the Studio Display Firmware Update 16.4 includes minor stability improvements and the aforementioned custom calibration feature.
Adds support for in-field recalibration of the display using Pro Display Calibrator. Enables specific color workflows that may require custom calibration by an in-house spectroradiometer.
Minor stability improvements
You can update the Studio Display firmware in System Settings → General → Software Update (macOS Ventura 13.3 or later is required. To see the macOS version you're currently running, click the About This Mac in the Apple menu. The version number is displayed next to macOS in the About This Mac window.
Custom calibration is a must for creative pros
Calibration is going to be an excellent feature for creative pros who can now customize their Studio Display for specific workflows, like graphic design or video editing, using their own equipment and Apple's tool called Pro Display Calibrator.
For those interested, Apple provides the following support document to measure and customize the Studio Display and Pro Display XDR calibration.
How to install the Studio Display firmware 16.4
As mentioned, click the System Settings option in the Apple menu, then choose General → Software Update to download the latest Studio Display firmware.
The monitor must be connected to your Mac (which must be running at least macOS Monterey 12.3) to download the update. Be sure not to unplug the monitor as it's being updated, or you may end up with a bricked Studio Display.
You might see an ellipsis icon while the display is updating itself or a message asking you not to unplug the device. If you see a blank screen, that's OK, too.
To check the version number of the currently installed firmware, press and hold the Option key while clicking System Information from the Apple menu, then choose Graphics/Displays in the lefthand section.
Source link: https://www.idownloadblog.com/2023/03/29/studio-display-calibration-firmware-version-16-4/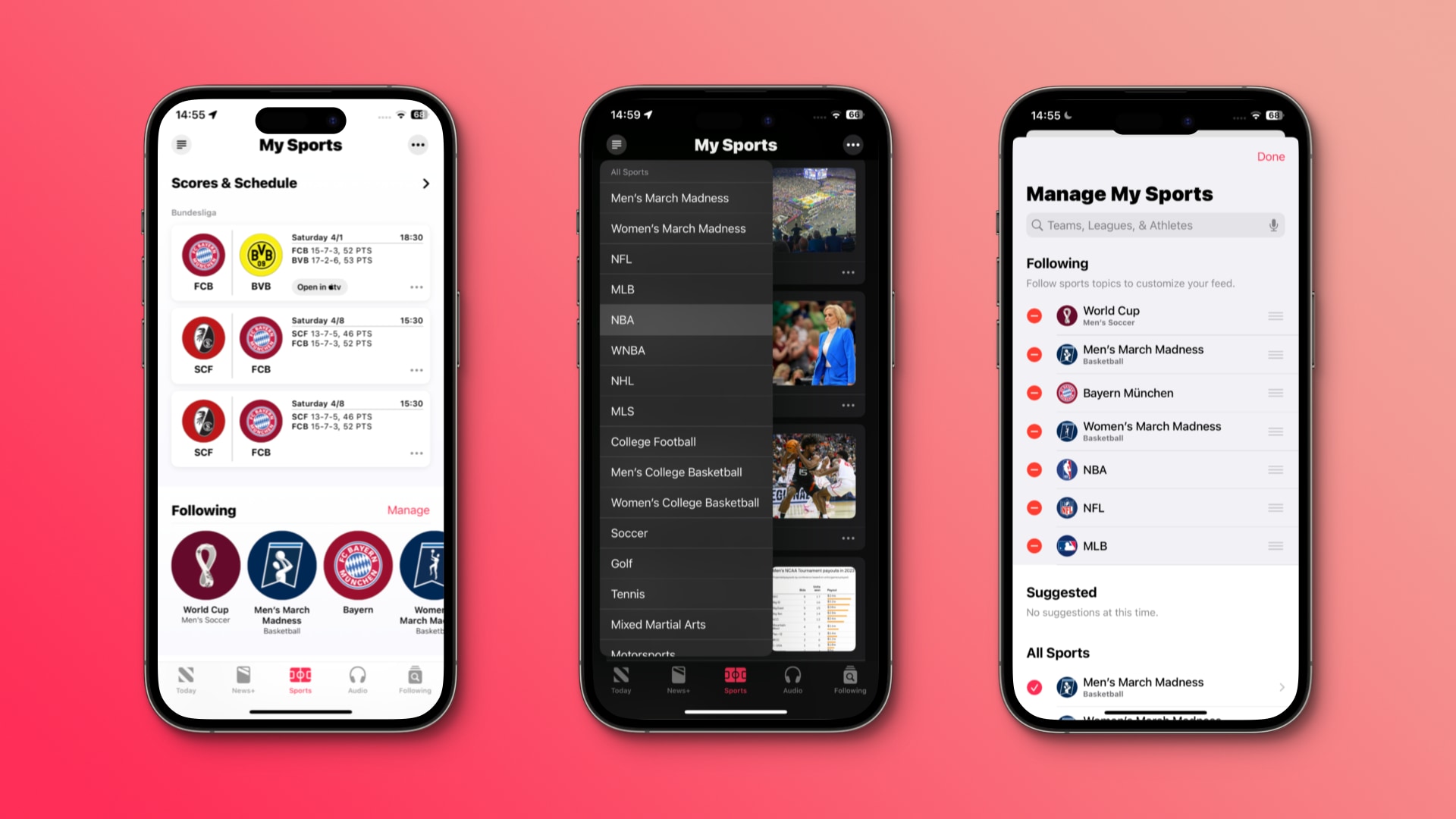 Browse sports news for the teams, leagues and athletes you follow through a new tab at the bottom of Apple's News app on the iPhone, iPad and Mac.
What's happening? Apple's upcoming iOS 16.5 software surfaces sports content better via a dedicated tab at the bottom of the stock News app.
Why care? Before this change, sports articles were available alongside other content in the Today and Following views, which wasn't ideal.
What to do? Update to iOS 16.5 when it launches publicly.
---
The Apple News sports section has its own tab in iOS 16.5
The Apple News sports section has been relocated to a dedicated tab at the bottom of the app in the upcoming iOS 16.5, iPadOS 16.5 and macOS Ventura 13.4 updates. This is more a layout and visual change, meant to aid the discoverability of the sports-focused content in the News app on the iPhone, iPad and Mac.
The Sports tab provides scores and schedules for the teams you follow. It also serves highlights, allows you to find andread sports-focused coverage, and so on. Once you've set your preferred leagues and favorite teams, the News app will show corresponding news articles about those leagues and teams.
Apple's description of the My Sports section:
The News app lets you follow sports, teams, leagues and athletes, receive stories from top sports publications and local newspapers, access scores, schedules and standings for the top professional and college leagues, plus watch highlights.
How to get Apple News in unsupported countries
The News app is currently limited to the United States, Australia, Canada and the United Kingdom, according to Apple's iOS Feature Availability webpage.
However, you can cheat by setting your device's regional settings to the United States via the Settings app, which will let you access services like Apple News that haven't yet arrived in your country. For step-by-step instructions, check out our tutorial explaining how to get Apple News even if it's unavailable in your country.
Oh no, one more tab!
Actually, no. The number of tabs in the News app hasn't changed as a result of the Sports tab because Apple has merged the Following and Search sections into one.
As a result, the News app has this layout structure on iOS 16.5, from left to right: Today, News+, Sports, Audio and Following. So, instead of looking for the Search tab, touch the Following tab and use the search field at the top.
But why the change?
Apple began serving sports-focused reads in its News app in September 2022. Called My Sports, this section was accessible via the Today and Following tabs.
The Today section serves recommendations, while the Following tab is where you find new content from followed publications. Because these tabs are already quite busy serving their primary content, sports-focused articles didn't fully shine.
Apple has probably decided it's better to relocate the My Sports section to its dedicated tab. That's a change for the better. If you're interested in sports, now you can find all the sports news you care about in a dedicated tab instead of scrolling through the Today and Following tabs like an animal.
When will Apple release iOS 16 publicly?
Apple is currently testing what would become the iOS 16.5, iPadOS 16.5 and macOS Ventura 13.4 updates. There should be about half a dozen beta releases before the updates are ready for public consumption. They will likely be Apple's last major updates to the current operating systems before the company previews iOS 17, iPadOS 17, tvOS 17, watchOS 10 and macOS 14.0 at WWDC in June.
Sports content in the TV app
Apple has also provided sports content in the TV app since 2018. Live sports, live news and additional subscription content are readily available in the TV app on the iPhone, iPad, Mac and Apple TV. As of recently, the TV app began hosting MLB's Friday Night Baseball and the MLS Season Pass. For those interested, we have a tutorial covering how to watch sports and get live scores in the Apple TV app.
Source link: https://www.idownloadblog.com/2023/03/29/ios-16-5-apple-news-sports-tab/