Get HotMacNews- iOS App and Homepage
To access HotMacNews on your computer Click Here (It makes a great Home Page)
To download iPhone or iPad app (HotMacNews2) click here HotMacNews2
**Once in HotMacNews Home Page click on Preferences to customize to your needs.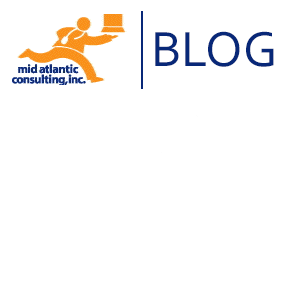 Apple Watch Series 7 is equipped with a 60GHz wireless data module that activates when the watch gets placed on a special dock. Here's why we think Series 7 has this secret feature.
---
STORY HIGHLIGHTS:
FCC documents show Series 7 has a secret wireless data module
It operates on the same 60GHz frequency band as the WiGig standard
WiGig technology enables much faster wireless data transfer speeds
One speculation is that this module is for internal use and servicing
Our guess: This could be required for the rumored Apple headset
---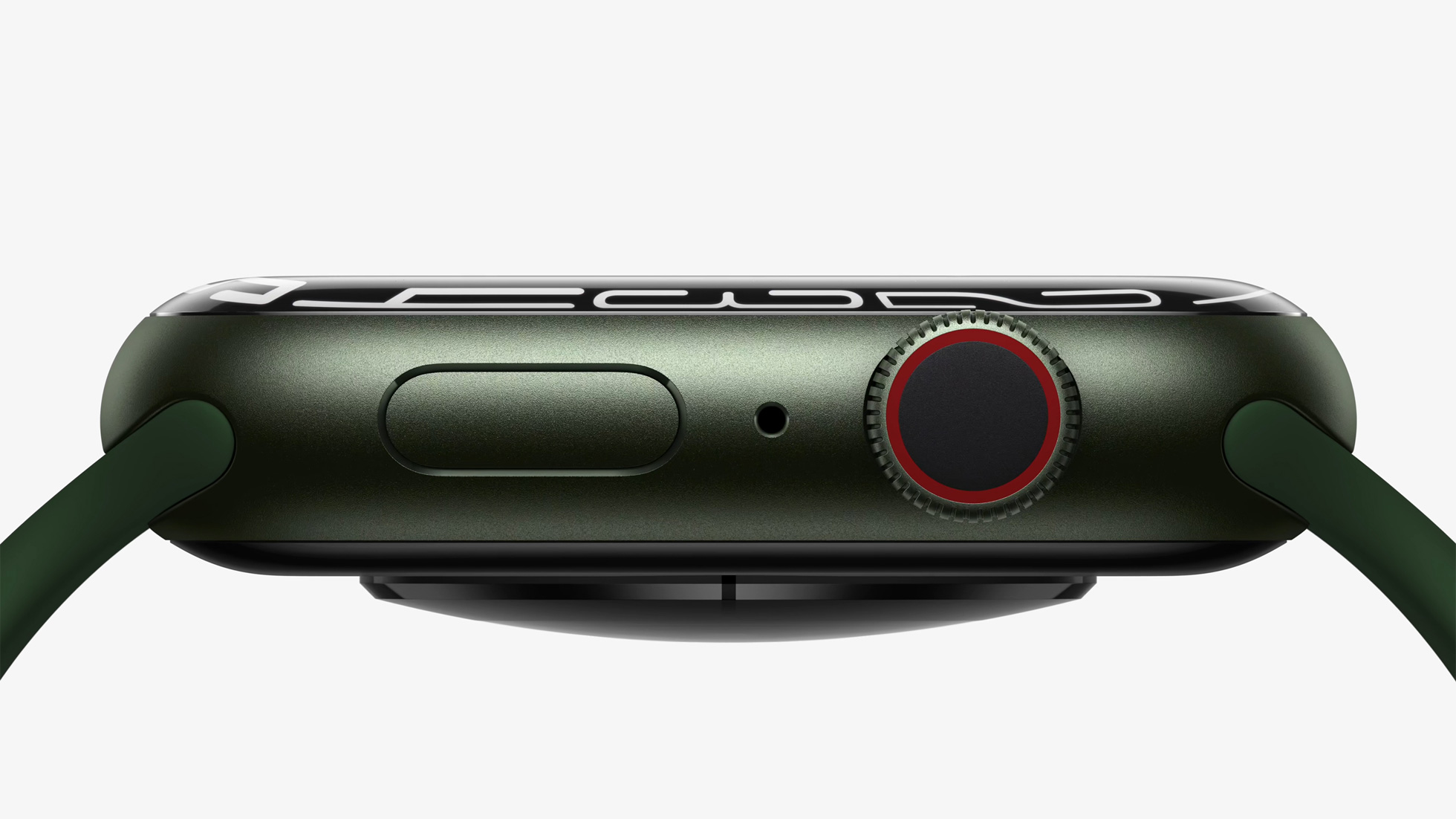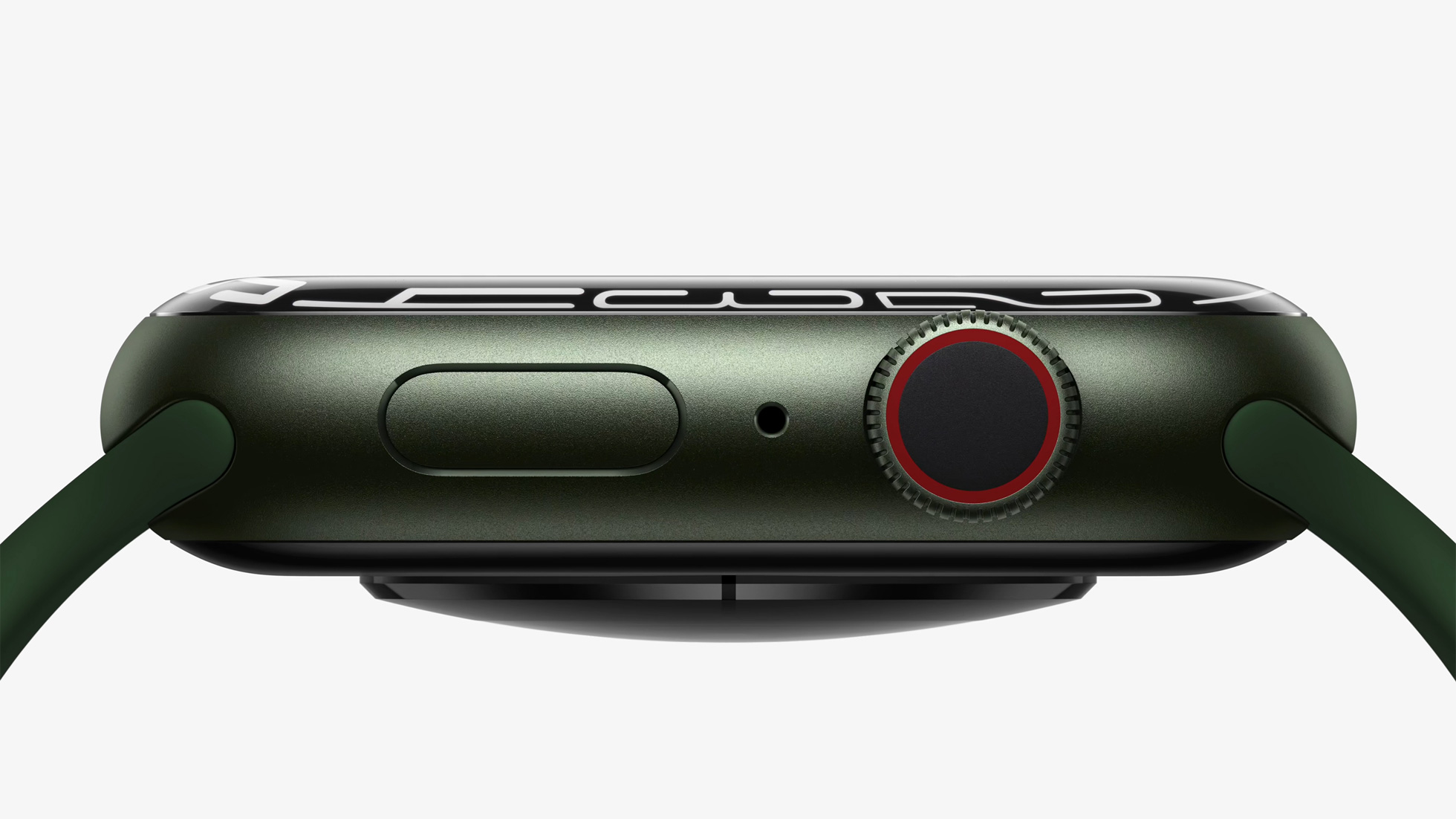 Apple Watch Series 7 has a secret 60GHz wireless data module
According to FCC filings, this 60GHz wireless networking module is activated only when the watch is placed on Apple's special dock that also features a corresponding 60.5GHz module.
We don't know yet whether Series 7 will retain Apple's hidden diagnostic port found on all the previous models because Series 7 hasn't launched yet. If not, then 60GHz networking could permit Apple employees to restore in-store watches even faster than over a wired connection.
It's unclear how fast Apple Watch's wireless data transfer would be, but our understanding is that USB 2.0 speeds up to 480 Mbps might be possible. It's also unclear if the technology will ever be made available as a consumer-facing feature on Apple Watch or other Apple products in the future, such as a long-rumored portless iPhone.
Yes, the technology could bring many benefits to the mythical portless iPhone. That said, we think the implications of Apple adopting it are wider than is readily apparent
One sound explanation is future-proofing for WiGig.
WiGig could be required for rumored Apple headsets
Also known as 60 GHz Wi-Fi, WiGig includes wireless network protocols operating on the 60GHz band, enabling devices to communicate wirelessly at multi-gigabit speeds. The protocol maintains compatibility with existing Wi-Fi devices, but clients must have 60GHz capability to take advantage of faster wireless data transfer speeds.
→ How to dramatically speed up watchOS software updates on Apple Watch
As an example, the 802.11ad protocol is able to pump wireless data at 10Gbps when used over 60GHz wireless connections. And with even better and faster 802.11ay, you get four times faster data transfer up to 40 Gbps over the same 60GHz frequency.
So even with its short range, WiGig provides high-speed data. Sounds like a fit for virtual, mixed and augmented reality devices. Now, Apple is heavily rumored to release augmented reality headsets and glasses within just a few years, if not earlier.
No matter how you look at it, Bluetooth and Wi-Fi are just way too slow for the amount of data an Apple headset would need to stream data. And in terms of Series 7, 60GHz networking could let us control the rumored Apple headset from our wrists with no discernible lag.
Source link: https://www.idownloadblog.com/2021/09/24/apple-watch-series-7-60ghz/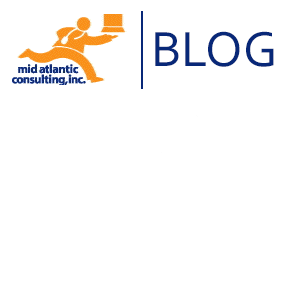 According to a sketchy new rumor, an iPad Pro featuring a horizontal camera layout along with a landscape Apple logo on the rear may be in the works.
---
STORY HIGHLIGHTS:
Apple rumored to work on iPad Pros with horizontally-aligned rear cameras
The Apple logo on the back of the device is said to switch to vertical orientation
iPads currently display a horizontal Apple logo when booting in landscape orientation
---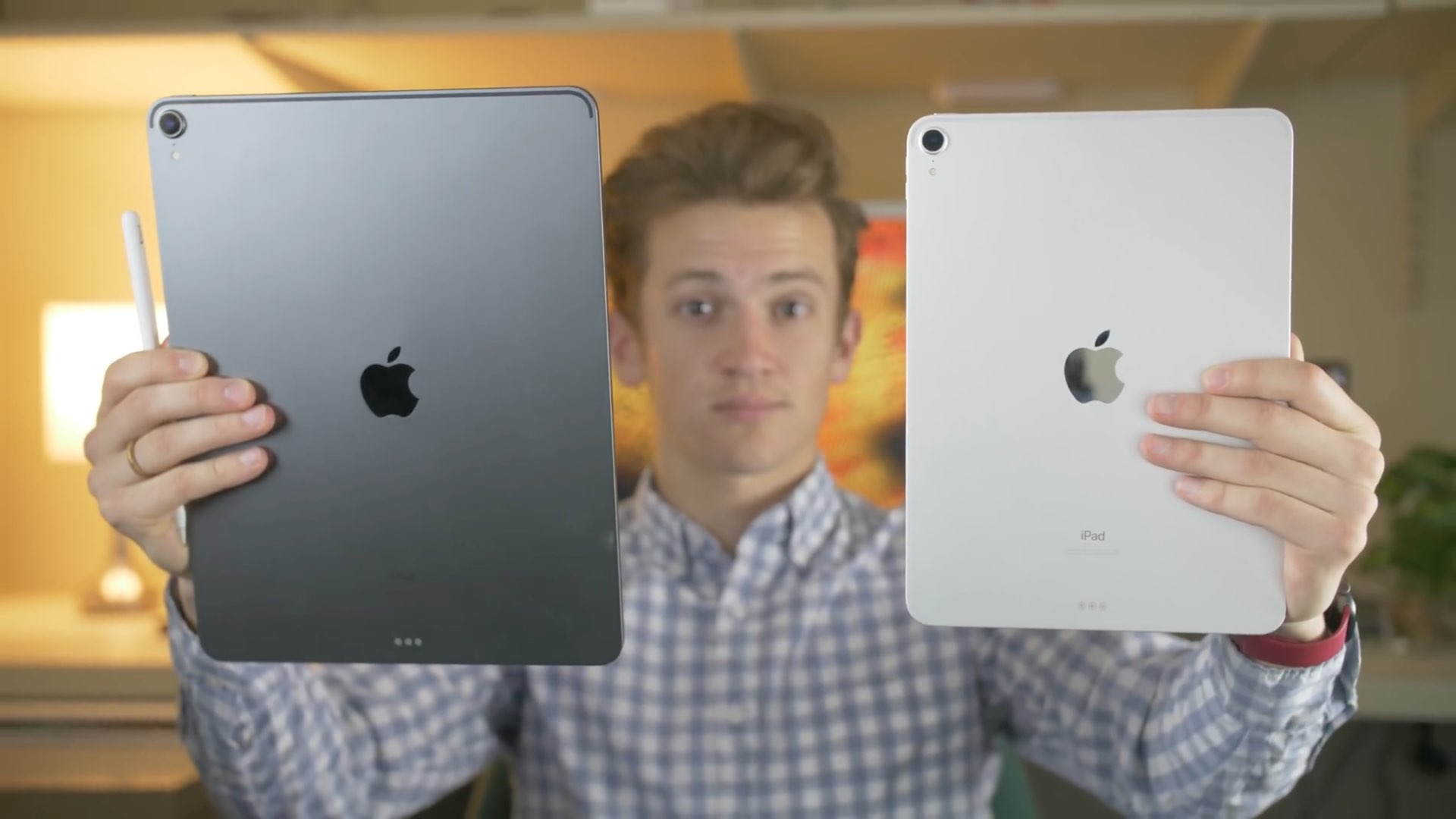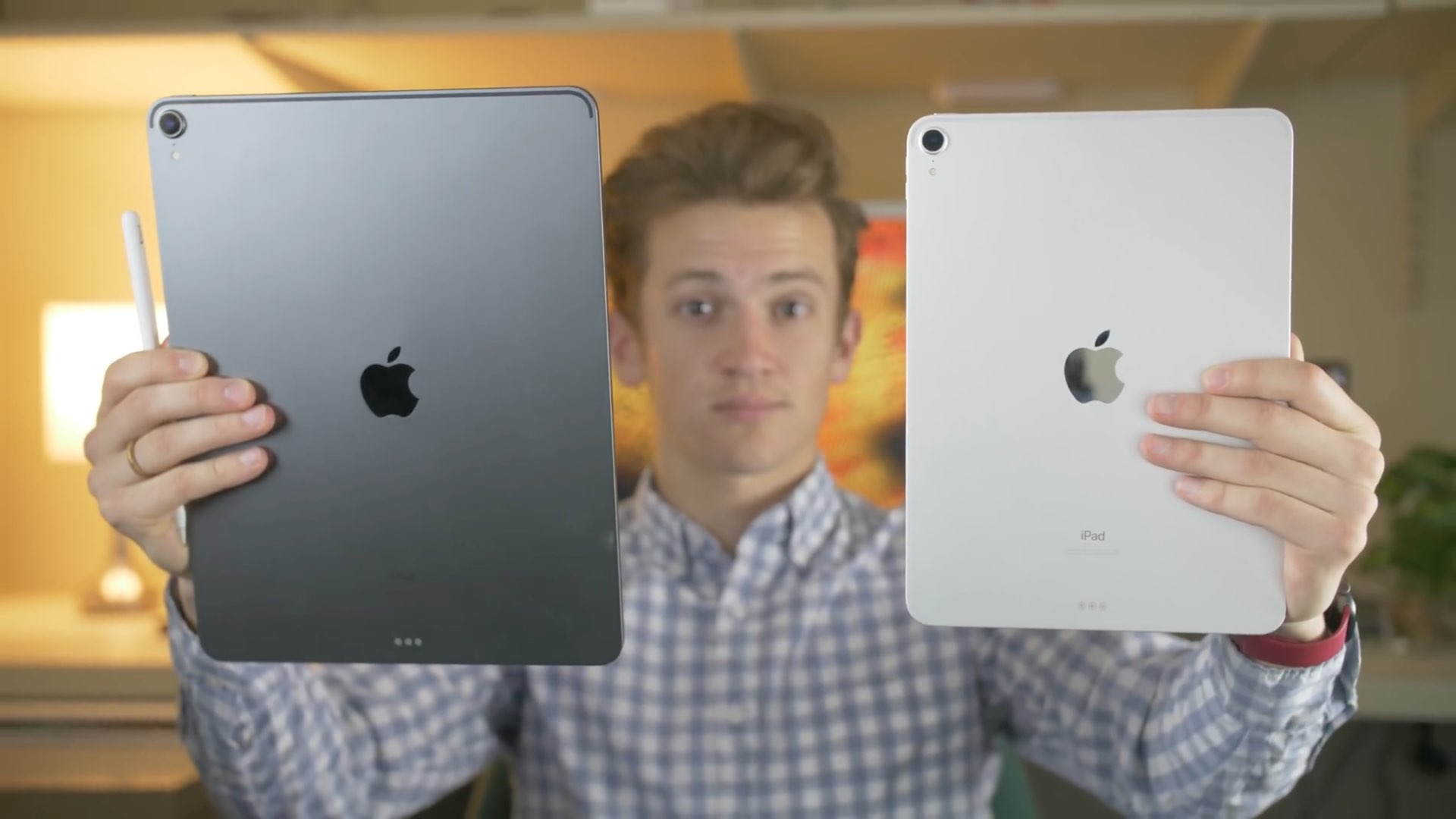 New iPad Pro rumor: horizontal cameras, landscape Apple logo
According to Dylanddkt on Twitter, those changes are coming to a future iPad Pro model, not necessarily the next upcoming refresh. The source clarified those changes are in the works but wouldn't say whether the next model or a future one coming after it would have them. Dylanddkt added that Apple will "make landscape mode the default for iPad Pro usage."
Sami Fathi, MacRumors:
If Apple moves ahead with the minor rotation of the logo on the back, it could also mean that Face ID, currently embedded on the shortest top bezel, could be moved to the longer side to further promote the ‌iPad Pro‌ as a device meant to be used in landscape.
Moving the TrueDepth camera from the top to a side of the device sounds reasonable, too. When using such a device in landscape, the FaceID camera would be at the top. That's also where the magnets for attaching Apple Pencil are located. But is that feasible? Wouldn't the side magnets potentially interfere with Face ID?
For what it's worth, Amazon already did exactly that with its Fire HD 10 tablet.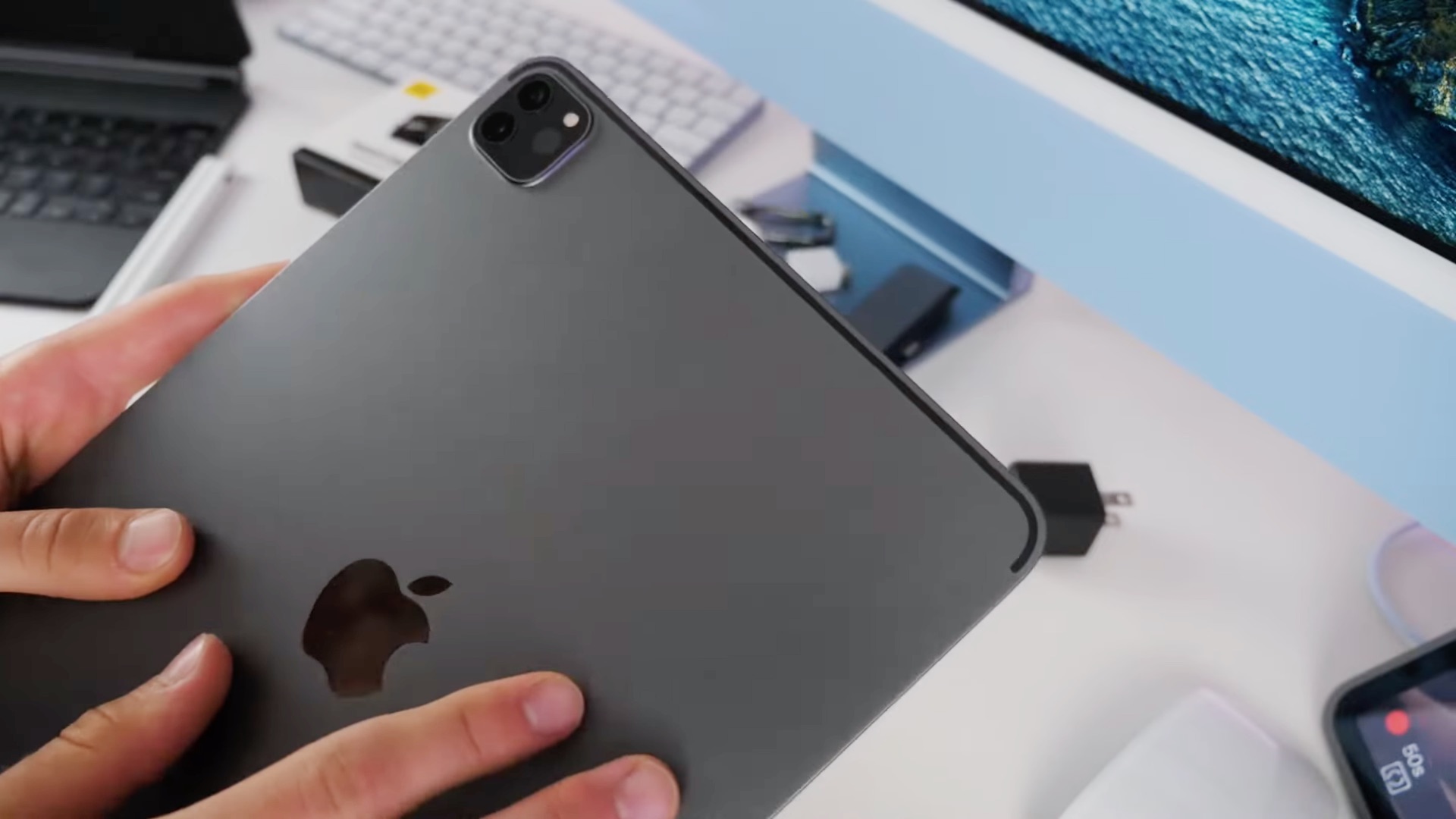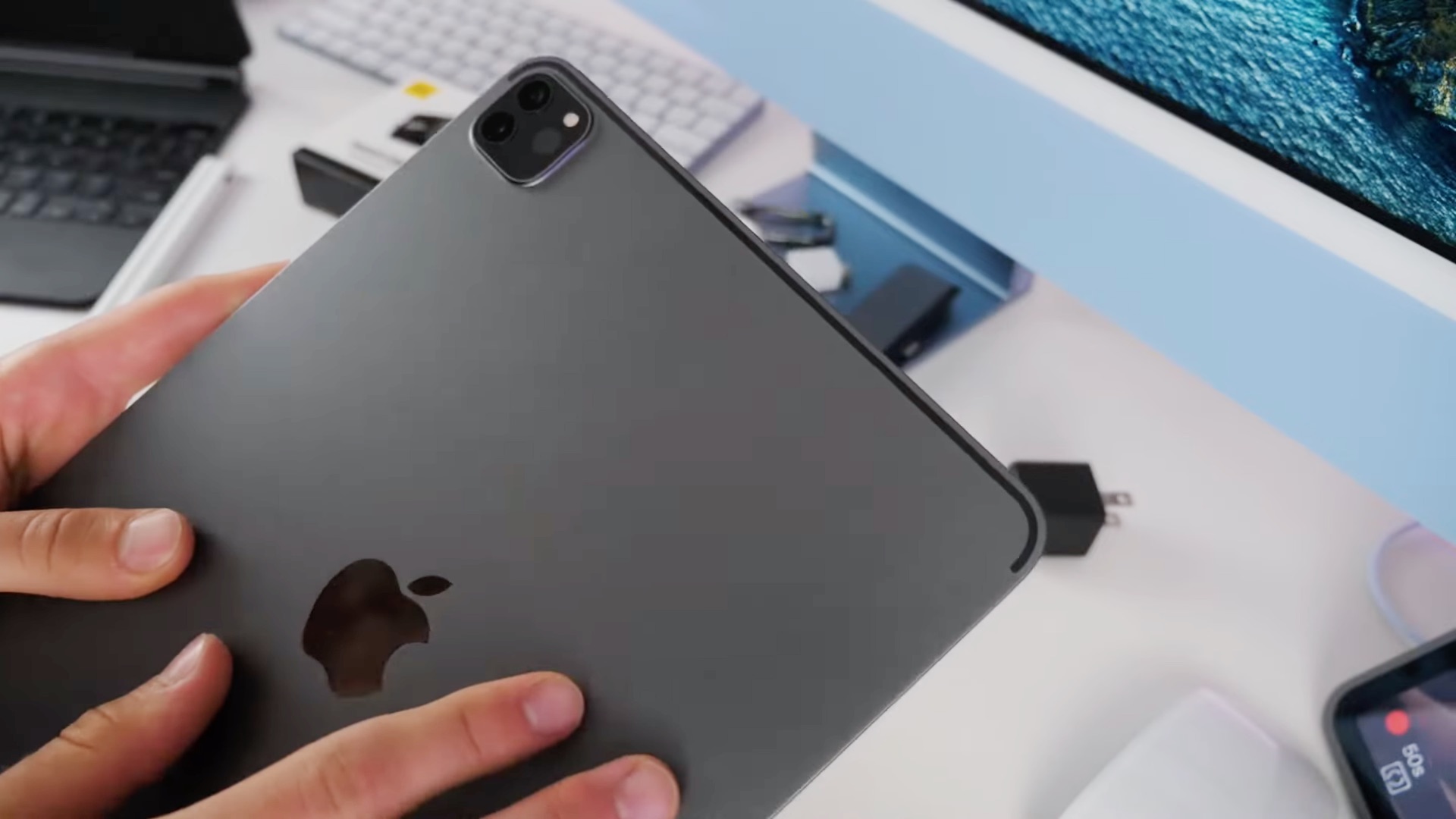 The last time Apple changed the iPad Pro design significantly was in 2018.
iDB's take: Probable, but let's see what happens
The rumor itself is probable but the source from which it originated has a rather poor track record that hasn't been fully established yet. For what it's worth, iPads as of iPadOS 14.5 display a horizontal Apple boot logo when the device is started up in landscape orientation.
That said, however, making the above changes sounds like a good idea, perhaps maybe even one that has been long overdue. Especially with iPad Pro, a high-end device many owners pair with Apple's Magic Keyboard to use in landscape orientation most of the time. And it does look unnatural looking at someone using their iPad Pro in landscape while the Apple logo on the back is in the "wrong" orientation.
iPadOS 14.5 beta 1 adds a HORIZONTAL BOOT SCREEN!!#Apple #iOS14 #iPadOS14 pic.twitter.com/0hZ6WBSLQw

— Steven – Fjordstrøm on YouTube (@fjordstrom) February 1, 2021
As for the horizontal cameras, we can see this particular change happening, too. As you know, the current M1 iPad Pros have cameras along with LED flash and Apple's LiDAR sensor housed within a square camera bump. The two cameras are aligned vertically and switching their orientation (we're just speculating) could improve photography (especially how people look in video chats) and help with augmented reality.
Source link: https://www.idownloadblog.com/2021/09/24/ipad-pro-horizontal-cameras-rumor/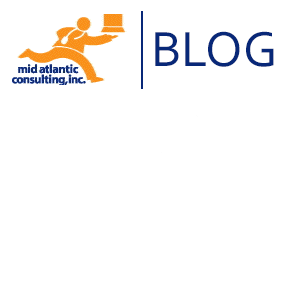 In a somewhat unexpected move, Apple on Thursday released iOS 12.5.5, a small firmware update for older iPhones, iPads, and iPod touches that are incapable of running iOS or iPadOS 13 and later.
According to Apple, iOS 12.5.5 addresses security flaws that are present in iOS 12.5.4 and earlier and is recommended for all handsets capable of installing it.
Installing iOS 12.5.5 on supported devices should help ensure that the device's data can't be compromised by malicious hackers via the aforementioned security flaws.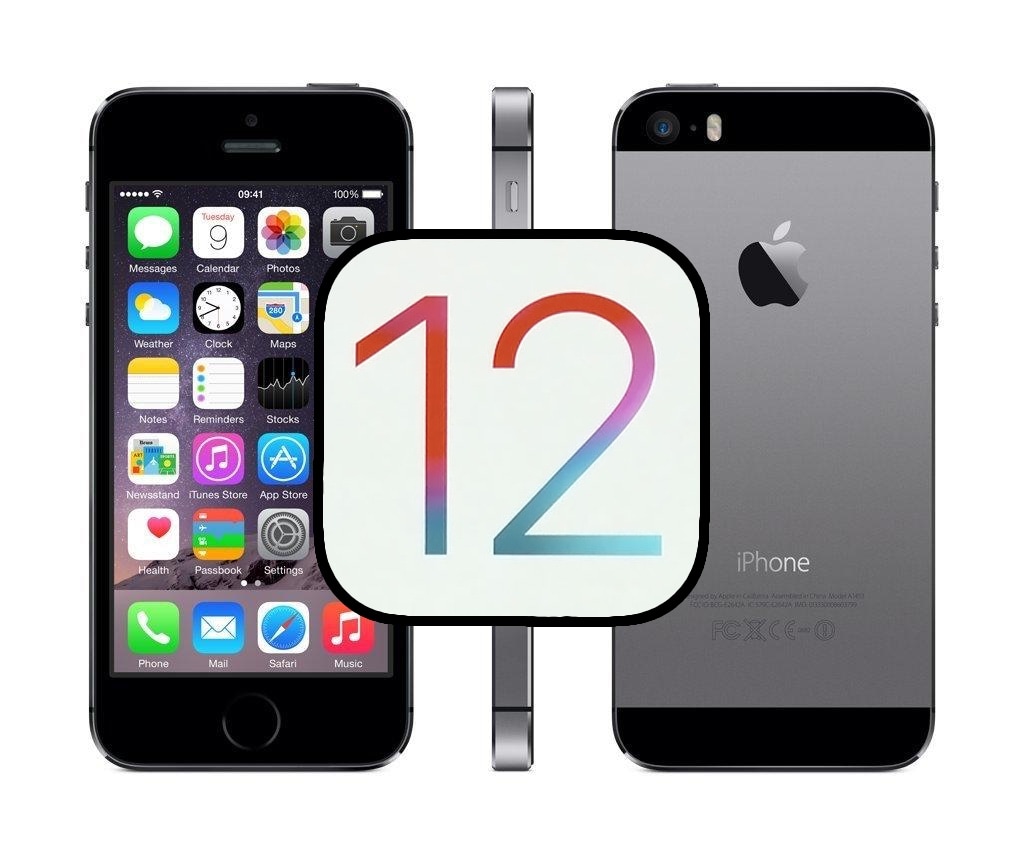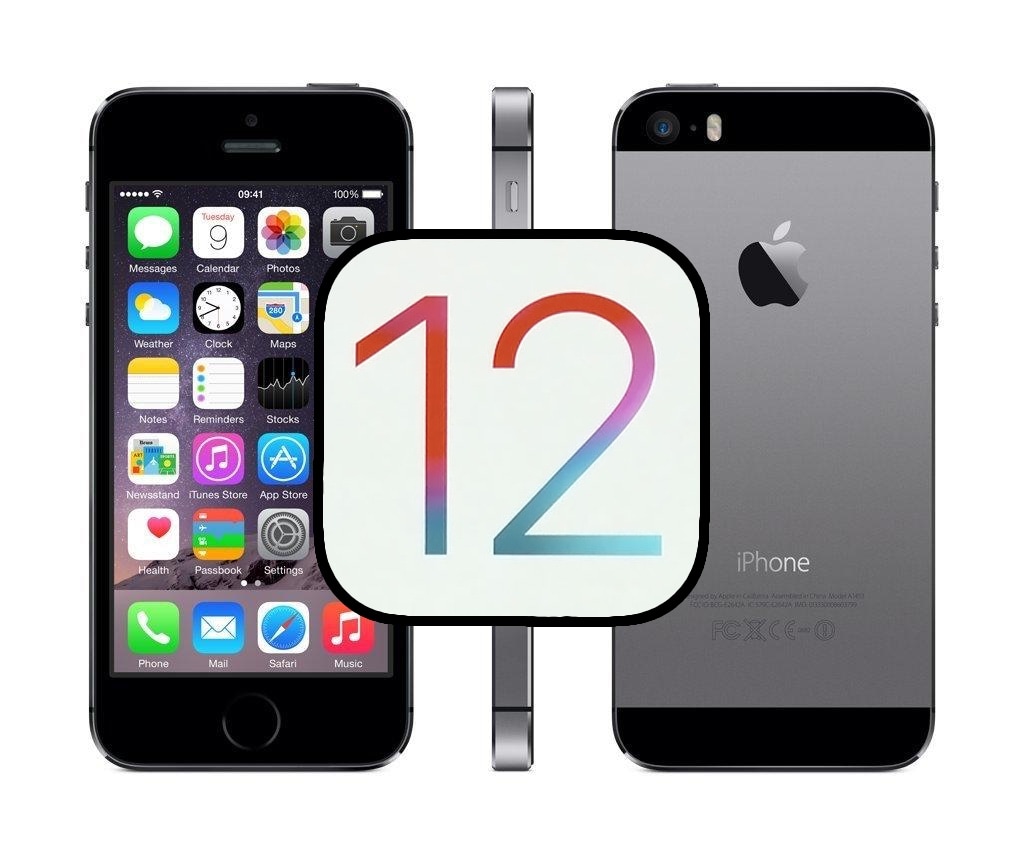 Speaking of supported devices, those include, but may not be limited to:
iPhone 5s
iPhone 6
iPhone 6 Plus
iPad Air 1
iPad mini 2
iPad mini 3
iPod touch 6th generation
While it's unusual for Apple to release updates to several-year-old versions of iOS and/or iPadOS, it's not unheard of. Apple sometimes continues to ensure the security of legacy handsets if the risk to users is great enough to warrant attention.
In this case, it seems that one of the security holes relates to the zero-click exploit that may have been used by malicious hackers amid the Pegasus spyware incident. This same exploit was just patched in the previous released iOS & iPadOS 14.8 updates for newer handsets.
According to the security content of the iOS 12.5.5 update, it addresses the following issues:
CoreGraphics

Available for: iPhone 5s, iPhone 6, iPhone 6 Plus, iPad Air, iPad mini 2, iPad mini 3, and iPod touch (6th generation)

Impact: Processing a maliciously crafted PDF may lead to arbitrary code execution. Apple is aware of a report that this issue may have been actively exploited.

Description: An integer overflow was addressed with improved input validation.

CVE-2021-30860: The Citizen Lab

WebKit

Available for: iPhone 5s, iPhone 6, iPhone 6 Plus, iPad Air, iPad mini 2, iPad mini 3, and iPod touch (6th generation)

Impact: Processing maliciously crafted web content may lead to arbitrary code execution. Apple is aware of a report that this issue may have been actively exploited.

Description: A use after free issue was addressed with improved memory management.

CVE-2021-30858: an anonymous researcher

XNU

Available for: iPhone 5s, iPhone 6, iPhone 6 Plus, iPad Air, iPad mini 2, iPad mini 3, and iPod touch (6th generation)

Impact: A malicious application may be able to execute arbitrary code with kernel privileges. Apple is aware of reports that an exploit for this issue exists in the wild.

Description: A type confusion issue was addressed with improved state handling.

CVE-2021-30869: Erye Hernandez of Google Threat Analysis Group, Clément Lecigne of Google Threat Analysis Group, and Ian Beer of Google Project Zero
Newer devices that are already running iOS or iPadOS 13 or later need not concern themselves with iOS 12.5.5; this includes the iPhone 7 and later.
Do you have an older device capable of installing iOS 12.5.5 that need to be dusted off for this new update? Let us know in the comments section down below.
Source link: https://www.idownloadblog.com/2021/09/23/apple-releases-ios-12-5-5-with-security-patches-for-iphone-5s-iphone-6-and-other-older-handsets/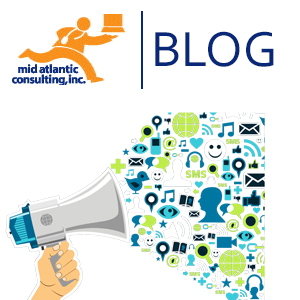 Apple's engineers explain in a new interview how they've leveraged all the power afforded by the latest Apple chips to create the new cinematic shooting mode on iPhone 13 that wouldn't sacrifice live preview — and all that with frame-by-frame Dolby Vision HDR color grading.
---
STORY HIGHLIGHTS:
Cinematic Mode wouldn't be possible without the new A15 chip
It uses Neural engine to identify people and perform other AI tricks
Plus, each frame undergoes Dolby Vision color grading
All that runs in real-time, with live preview in the Camera app
---
Apple shares what it took to create iPhone 13's Cinematic Mode
Kaiann Drance, Apple's Vice President of Worldwide iPhone Product Marketing, along with Johnnie Manzari, who is a designer on the company's Human Interface Team, sat down with TechCrunch's Matthew Panzarino to discuss the technology behind Cinematic Mode, the headline new feature available across all the new iPhone 13 models.
Cinematic Mode has been described as Portrait mode for video. With gaze detection, Cinematic Mode automatically focuses on subjects as they interact with the camera during the shoot. You can also take manual control of the depth-of-field effect while you shoot, and even change the depth-of-field effect afterward in the Photos app.
To retain the ability to adjust the bokeh in post-production, every frame of the video shot with Cinematic Mode comes with its own depth map.
We knew that bringing a high-quality depth of field to video would be magnitudes more challenging [than Portrait Mode]. Unlike photos, video is designed to move as the person filming, including hand shake. And that meant we would need even higher-quality depth data so Cinematic Mode could work across subjects, people, pets and objects, and we needed that depth data continuously to keep up with every frame. Rendering these autofocus changes in real time is a heavy computational workload.
The team took advantage of all the power of Apple's new A15 Bionic chip, along with the company's machine learning accelerator dubbed Neural engine, to be able to encode Cinematic Mode video in Dolby Vision HDR. Another thing that was a priority for the team is live preview of Cinematic Mode in the viewfinder.
Apple's teams spoke with some of the best cinematographers and camera operators in the world. Also, they went to movies to see examples of films through time. It became apparent to them that focus and focus changes "were fundamental storytelling tools, and that we as a cross-functional team needed to understand precisely how and when they were used."
It was also just really inspiring to be able to talk to cinematographers about why they use shallow depth of field. And what purpose it serves in the storytelling. And the thing that we walked away with is, and this is actually a quite timeless insight: You need to guide the viewer's attention.
In explaining why precision is key, Manzari noted that Apple has learned during the development of the Portrait Mode feature that simulating bokeh is really hard. "A single mistake — being off by a few inches…this was something we learned from Portrait Mode," he said. "If you're on the ear and you're not on their eyes. It's throwaway."
Cinematic Mode uses data from sensors like the accelerometer, too:
Even while you're shooting, the power is evident as the live preview gives you a pretty damn accurate view of what you're going to see. And while you shoot, the iPhone is using signals from your accelerometer to predict whether you're moving toward or away from the subject that it has locked onto so that it can quickly adjust focus for you.
And this about gaze detection:
At the same time it is using the power of "gaze." This gaze detection can predict which subject you might want to move to next and if one person in your scene looks at another or at an object in the field, the system can automatically rack focus to that subject.
And because the camera overscans the scene, it can do subject prediction, too:
A focus puller doesn't wait for the subject to be fully framed before doing the rack, they're anticipating and they've started the rack, before the person's even there. And we realize that by running the full sensor we can anticipate that motion. And, by the time the person has shown up, it's already focused on them.
We'll report more about Cinematic Mode when we have a chance to play with it ourselves.
The problem(s) with Cinematic Mode
As a resource-intensive feature, Cinematic Mode isn't without its share of teething issues.
Just like the early days of Portrait mode brought us blurred hair and halo around subjects, we're seeing similar problems with Cinematic Mode. And even with all the power of Apple silicon at its disposal, Cinematic Mode is limited to shooting in 1080p resolution at 30fps.
Joanna Stern of The Wall Street Journal is the only major technology reviewer who has almost exclusively focused (pun intended) on Cinematic Mode in her iPhone 13 Pro review. All in all, she doesn't think Cinematic Mode is ready for prime time, yet.
With videos, gosh, I was really excited about the new Cinematic mode. Aaaand gosh, was it a let down. The feature — which you could call "Portrait mode for video" — adds artistic blur around the object in focus. The coolest thing is that you can tap to refocus while you shoot (and even do it afterward in the Photos app).

Except, as you can see in my video, the software struggles to know where objects begin and end. It's a lot like the early days of Portrait Mode, but it's worse because now the blur moves and warps. I shot footage where the software lost parts of noses and fingers, and struggled with items such as a phone or camera.
To see the true potential of this features, be sure to watch two music videos that videographer Jonathan Morisson shot in Cinematic Mode with his iPhone 13 Pro camera, without using additional equipment such as gimbals. Give it a few years, and we'll be shooting depth-of-field videos with our iPhones in 4K Dolby Vision HDR at sixty frames per second.
Source link: https://www.idownloadblog.com/2021/09/23/iphone-13-cinematic-mode-live-preview/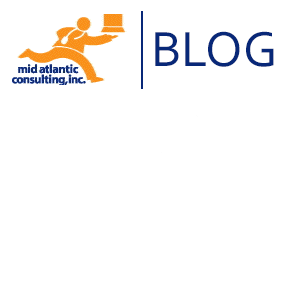 Apple is still a leader when it comes to podcast distribution. And with podcast popularity still at an all-time high, the company wants to make sure it doesn't miss the bus altogether. As a result, companion podcasts meant to promote, and diver even deeper into, Apple Original films and TV shows are a thing. And now there's a new one to look forward to.
Ahead of Apple itself getting around to announcing it (which will probably come soon enough), Variety has the report today. The publication says Apple is going to launch a companion podcast for its upcoming Apple TV+ sci-fi series Foundation, which is based on the series of books written by Isaac Asimov. The report says the behind-the-scenes podcast series will be called, aptly, "Foundation: The Official Podcast," and showcase plenty of new material to complement the series itself.
The new podcast will debut on the same day as the series itself, so you can listen beginning Friday, September 24, 2021.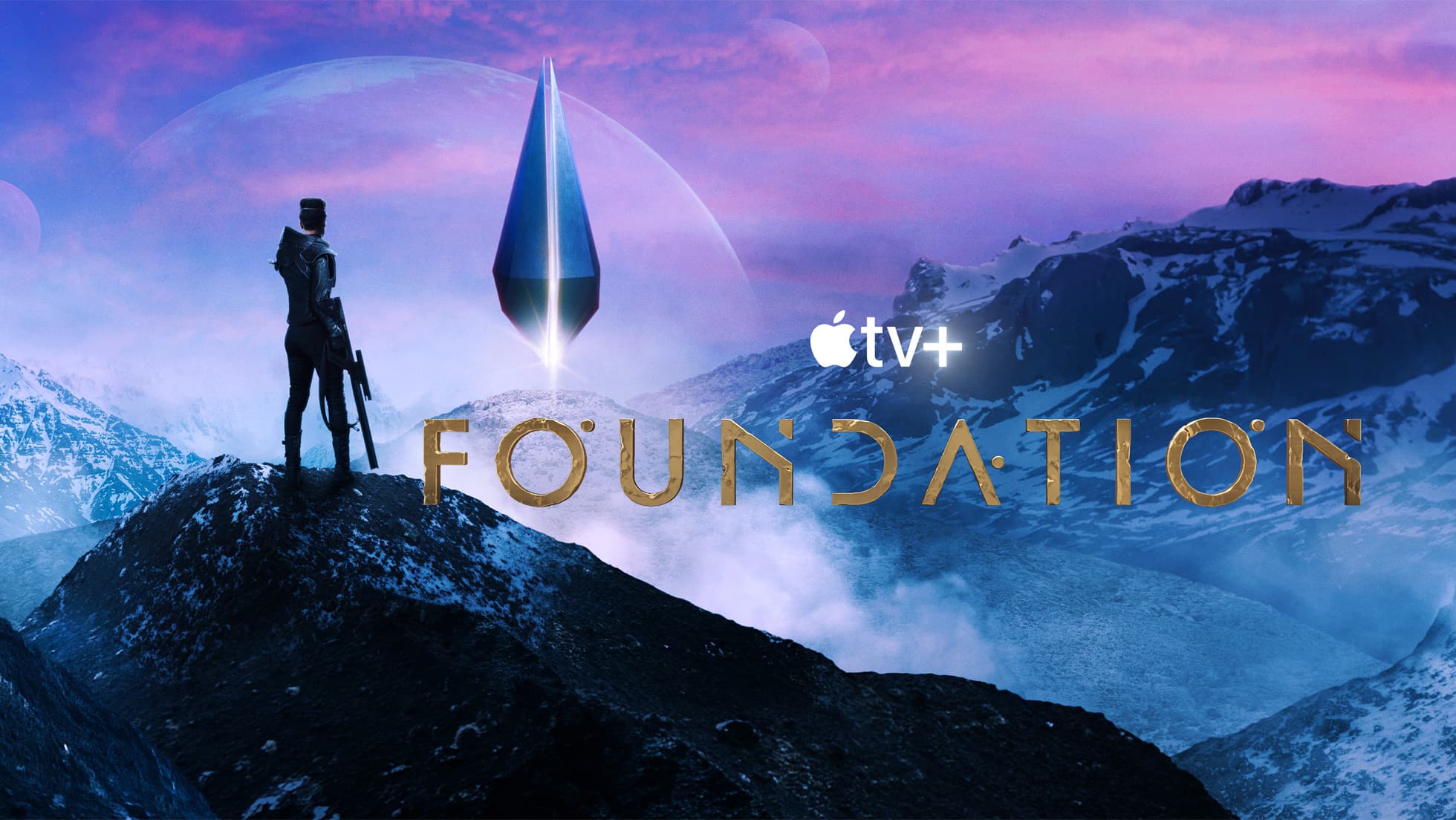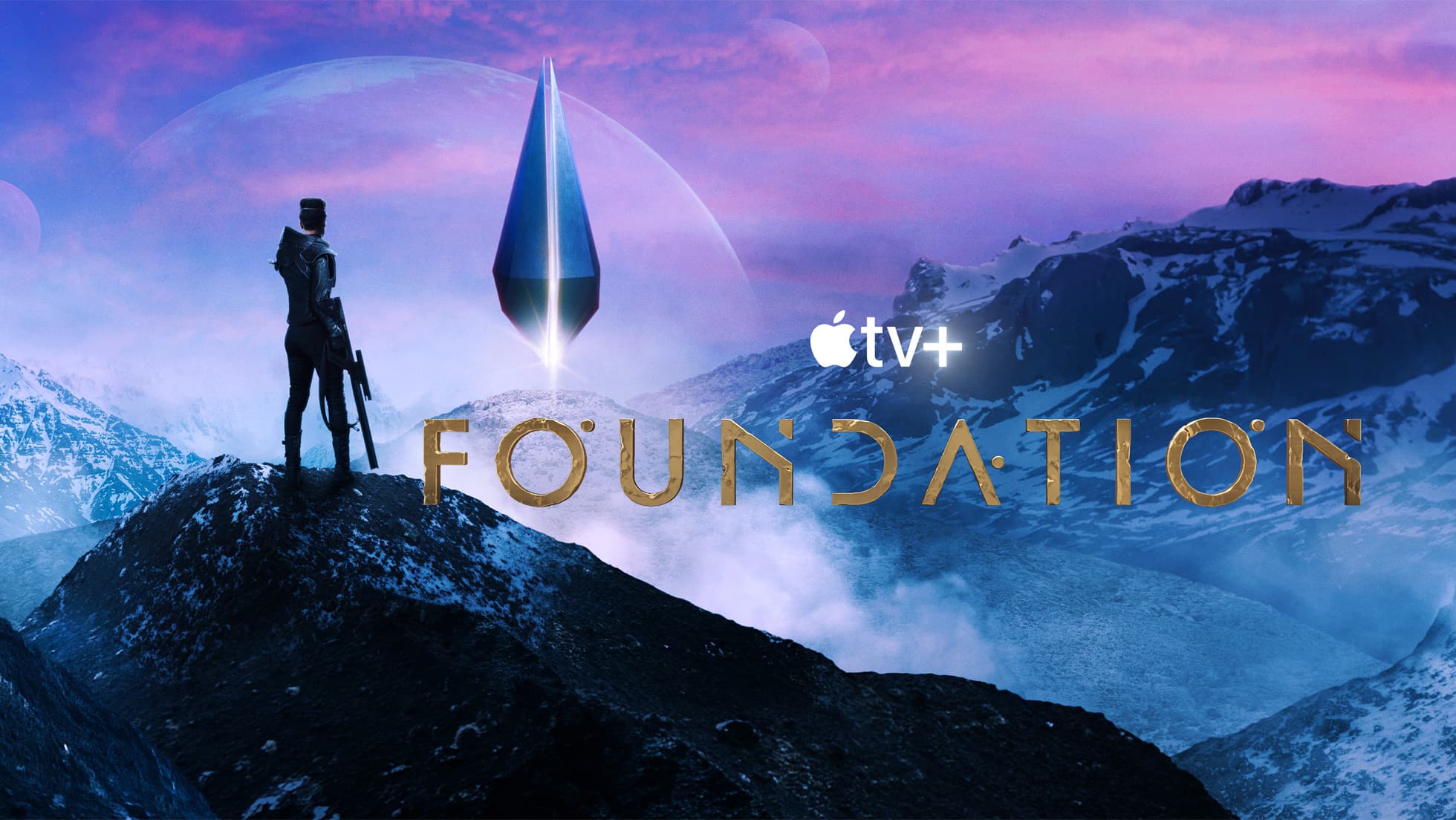 There will be new episodes released on a weekly basis. There's a single, one-minute introduction post available via the official landing page right now. The new series is being hosted by Jason Concepcion and series showrunner and executive producer David S. Goyer. There will be plenty of interviews, which will include the writers of the series, to go over each episode.
From the podcast's landing page:
Join host Jason Concepcion and Foundation's showrunner and executive producer David S. Goyer as they discuss adapting Isaac Asimov's iconic novels for the screen. Writers from the show chat with Jason and David to unpack the latest episode of the Apple Original series, giving viewers a deeper dive into the story. Episodes of the show and the podcast premiere on Fridays. So watch first on Apple TV+ (where available), then listen to the podcast for the ultimate Foundation experience.

This is an Apple TV+ podcast, produced by Pineapple Street Studios.
There are various companion podcasts for Apple Originals at this point. The other sci-fi drama on the streaming service, For All Mankind launched its companion podcast ("For All Mankind: The Official Podcast") alongside the premiere of the second season earlier this year. And the upcoming topical talk show, The Problem with Jon Stewart, is getting its own companion podcast as well.
There is going to be a lot to unpack with every single episode of Foundation, so a companion podcast to help with that certainly makes sense. It will be interesting to see if this epic sci-fi drama can capture the attention of viewers, and those who might not have signed up for Apple TV+ just yet, like Ted Lasso did.
Are you planning to check out this series, and its companion podcast, when they drop tomorrow?
Source link: https://www.idownloadblog.com/2021/09/23/apple-tv-plus-foundation-podcast/