Get HotMacNews- iOS App and Homepage
To access HotMacNews on your computer Click Here (It makes a great Home Page)
To download iPhone or iPad app (HotMacNews2) click here HotMacNews2
**Once in HotMacNews Home Page click on Preferences to customize to your needs.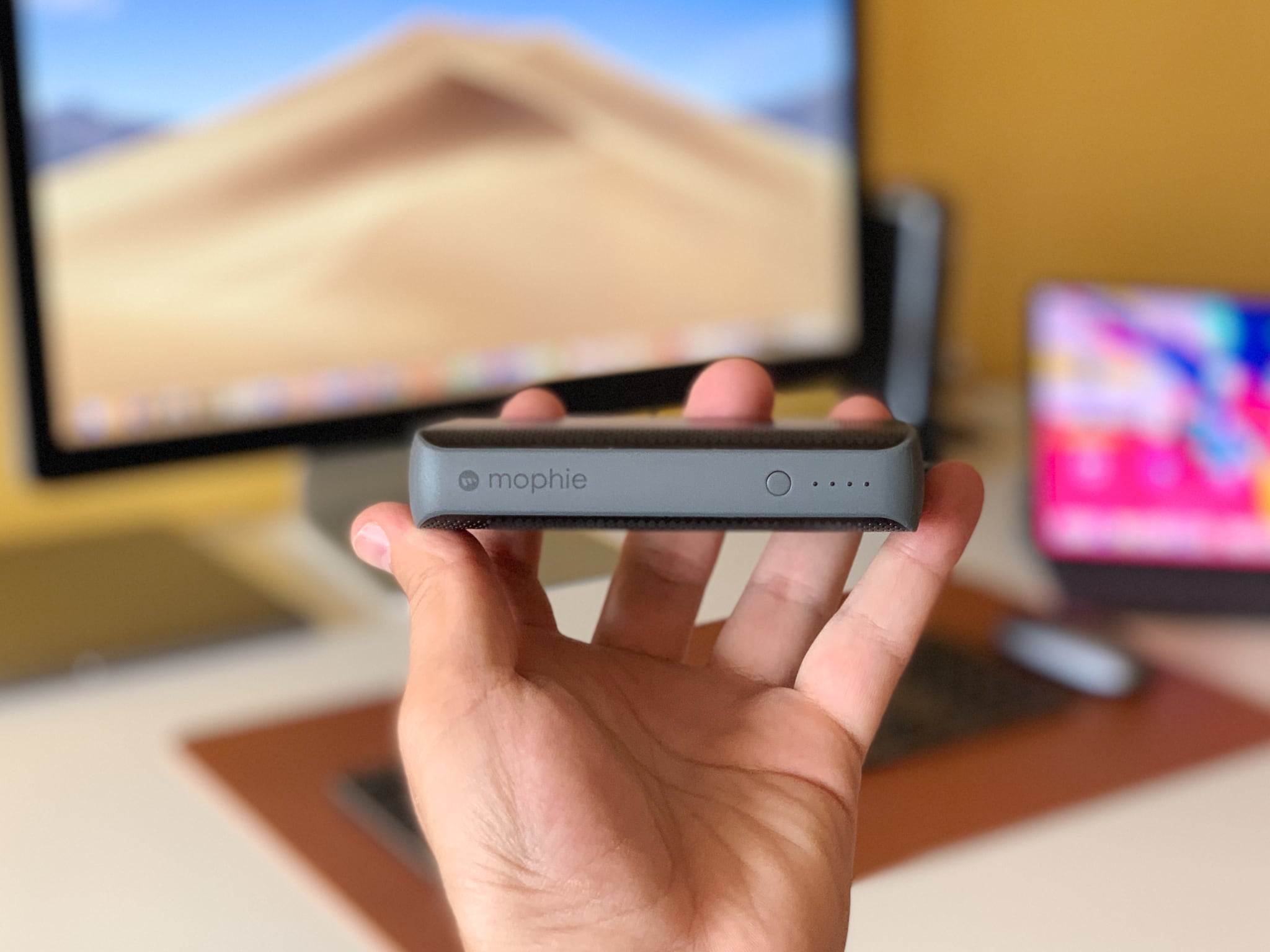 Accessory maker Mophie, owned by the popular Zagg brand, offers a plethora of versatile batteries for your Apple gear. Today, we're taking a look at the company's Powerstation PD XL, an inconspicuous 10,050 mAh cell pack that can extend the run time of your device with up to 18 watts of power output and support for the USB Power Delivery (PD) protocol which allows you to safely recharge your iPhone from zero to fifty percent in half an hour.
An inconspicuous battery pack
The neat little accessory gives you a few charge cycles for your iPhone. For a smartphone with a 3,000 mAh battery, for instance, you'd get roughly three full charge cycles and still have some juice left in the cell. For what it's worth, Mophie says that the accessory extends your iPhone's battery up to 35 hours, your iPad for up to 6 hours and a small tablet by up to 13 hours.
Unveiled ahead of CES 2019, it doesn't look much different from other batteries in Mophie's lineup. You have two USB ports lined up along one end. On a slightly angled side, you'll find a quarter of status LED lights that display the charging status and current battery life.
Just press a button to turn turn the battery pack on or off.
Akin to several other Powerstations in Mophie's lineup, our Powerstation PD XL features a textured design finish that makes for a better grip when held. It does feel great in your hand. As for the plastic enclosure, it looks solid and doesn't just protect the accessory against scratches or scuffs when stowed alongside other devices, but also helps improve performance versus the metal exteriors of the many, many other battery packs iDownloadBlog has tried thus far.
Introducing Power Delivery
The Power Delivery protocol is what makes fast-charge support possible.
It lets the device requesting juice, like your phone or tablet, manage the power it receives so that you don't have to worry about overcharging. You can rest assured that your Powerstation will regulate the overall input in order to stay safe. As with all Mophie batteries, this one's been triple-test certified to ensure peak performance and safe operation.
As mentioned earlier, this battery pack has two ports on the rear, one is a regular USB-A port for charging your iOS devices via the standard Lightning to USB cable and the other is a smaller, reversible USB-C port that transfers more power than the older USB-A standard.
The USB-C port is also used to recharge the device's internal battery, supporting up to 15 watts of input power (5V/2.4A). You can use either a regular USB-A charger to juice up your Powerstation or an 18W USB-C one (5V/3.0A) for the fastest recharging speed.
The device lets you charge two devices simultaneously, like your iPhone through its USB-C port along with an iPad through the USB-A port. When sending juice to two devices at the same time, your Powerstation reduces the USB-A port to the same five watts of power like that slow-charging wall brick which Apple still ships with iPhones.
That doesn't happen if you're recharging your Powerstation via USB-C while sending juice to another device via USB-A. In that case, the USB-A port will provide twelve watts of power, not five. By the way, sending juice to a device while recharging your Powerstation at the same time invokes priority charging to ensure that power is sent to any connected devices first before the Powerstation itself starts to recharge.
The benefits of fast-charging
I was able to fast charge my iPhone XS Max from dead to fifty percent using the 18W USB-C charger that came with my iPad Pro in just under thirty minutes. By comparison, the standard 5W power brick that ships with iPhone took an hour and a half to get me to 50 percent.
TUTORIAL: How to fast-charge iPhone or iPad
In other words, thanks to Power Delivery support Mophie's accessory allows me to recharge my phone more than two times faster compared to the standard 5W charger.
Most iPhone models do offer a decent battery life, but even my iPhone XS Max sometimes falls bellow 20 percent when being used a lot throughout the day, even more so during the summer as soaring temperatures negatively impact the life of lithium-ion batteries. Now having to spend a lot of time waiting around for my phone to charge was a blessing. Even if you only have ten minutes, you'll still get up to 20 percent battery life thanks to fast-charge support.
I was even able to top up my MacBook Pro with my Powerstation, but don't expect a 10,050 mAh capacity battery to recharge your USB-C laptop completely.
Other Powerstations
Mophie has a bunch of Powerstation-branded batteries for most needs.
Power users (pun intended) that require even more stored power than the Powerstation PD line offers are wholeheartedly recommended to take a closer look at the USB-C-enabled Powerstation 3XL with its massive 26,000 mAh battery, the largest in Mophie's lineup, which equates to roughly a 96Wh battery.
The Powerstation lineup was refreshed for 2019 with the new Mini (5,000 mAh), regular (10,000 mAh), XL (15,000 mAh) and XXL (20,000 mAh) models that all have a shared USB-C input and output port to deliver fast charging (18W) and faster recharging (15W).
There is also a USB-A port available on some models, and two USB-A ports on others.
Then there is the company's Apple-exclusive Plus line of Powerstations targeted at folks who hate carrying extra cables thanks to their integrated Lightning / micro-USB switch tip output cables. They come in three sizes — the $60 4,000 mAh Plus Mini, the $80 6,000 mAh Plus (6,000 mAh) and the $100 10,000 mAh Plus XL, the latter sporting speeds up to 10W and micro-USB recharging input.
The high-capacity Plus XL model can also be recharged wirelessly using a Qi-compatible charger, and it'll extend your iPhone's battery up to 70 hours and your iPad up to 18 hours.
Those who need something even more versatile needn't look further than Powerstation Hub, Mophie's latest 6,100 mAh battery pack (pictured above) that can juice up four devices at once via USB-C, USB-A or wirelessly. However, if you don't need that much on-the-go power, consider Mophie's JuicePack battery case, released back in January [review] and pictured right below.
Lastly, the company recently unveiled some new compelling accessories like a Qi-compatible wireless charging pad, a pair of stylish car chargers and a variety of USB cables.
Final thoughts
In the past year or so, I have been all-in on Power Delivery. Ever since experiencing the benefits of fast-charging, I never looked back. You will, of course, need to buy a Lightning to USB-C cable to fast-charge your iPhone because Apple hasn't yet adopted USB-C on its smartphone nor does it bundle iPhones with these handy cables.
As a matter of fact, Lightning to USB-C cables were prohibitively expensive because only Apple used to make them. Since the start of 2019, however, Lightning to USB-C cables are available from many third-party vendors. A quality non-Apple cable can be had for as little as ten bucks, or even less.
USB is an industry standard, meaning Mophie's portable battery can be safely used with non-Apple gear without any reliability issues. I was able to recharge Android phones and power various USB accessories like external storage with my Powerstation. Though not strictly an Apple-exclusive product, Mophie has optimized the output power and the ports on the Powerstation family of products for Apple's devices.
Despite premium pricing, this Powerstation has a lot going for it.
With a length of 4.2 inches, a width of 2.3 inches and a thickness of 0.8 inches, it's very compact. I also like how lightweight it is — the XL model weighs in just 7.2 ounces. These things can definitely be carried around with ease as they're small enough to fit into a pocket. Besides, USB-C battery packs usually start at 20,000 mAh so it's definitely refreshing to see a lower-capacity juice pack that still offers all the benefits of the Power Delivery protocol.
It's got priority charging, which is a must. While its regular USB-A port only outputs power, the newer USB-C port does both input and output. Most importantly, you het Power Delivery support in a tiny package that will literally let you fast-charge everything without worrying about overcharging and damaging your devices.
If you need decent mobile power with fast-charge support, Powerstation PD is it, a must-have accessory for pros and a really good option for a lot of average Joes. In my personal opinion, it's one of the best USB-C battery packs that support the Power Delivery protocol.
My only complaint deals with the lack of an integrated Lightning cable. Then again, if you're someone who always has a USB-C to USB-C cable in your travel bag, that won't be an issue at all. In fact, all PD-compliant Powerstations ship with a USB-C to USB-C cable.
Pros and cons
Here's what we liked and disliked about this battery pack.
Pros
Power Delivery brings secure fast-charge support
The device is very compact and lightweight
Just the right amount of power for such a portable package
Cons
Premium price tag
Integrated Lightning cable would be appreciated
Dual-charging brings USB-A from 12W down to 5W
Pricing and availability
These batteries come in two flavors: the $60 Powerstation PD and the $80 Powerstation PD XL. The regular version has a 6,700 mAh cell and its XL counterpart is packed with a 10,050 mAh battery. Both will charge your iPhone 8 or newer up to 2.5 times faster compared to a standard 5W charger, or up to 50 percent in just 30 minutes.
You can get your Powerstation from mophie.com with a 2-year warranty.
Your two cents
Have you used these chargers from Mophie yet?
If so, we'd like to hear about your experience so don't hesitate to share your thoughts and observations with fellow readers in the comments down below.
Source link: https://www.idownloadblog.com/2019/07/18/review-review-mophie-powerstation-pd-xl/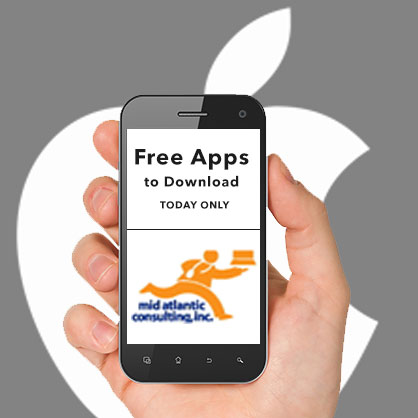 Warhammer Quest 2 , Aureus Prime , Lake Hope: Ready For School and more
Universal:
Warhammer Quest 2 ( $4.99 → Free ) Perchang
Only the mightiest will survive in Warhammer Quest 2. Lead your warriors across a war-torn land and into vicious dungeons to battle your enemies. The turn-based gameplay allows for a tactical approach featuring sword fights, ranged attacks, and magic spells. Success in battle is rewarded with new weapons, armor, skills, and treasure. Visit towns to level up your warriors and find new quests to take on.The game includes a 10 part story campaign, 25 enemy types, and more than 200 items to collect and skills to upgrade.
Aureus Prime ( $1.99 → Free ) Galta
Take a good look at the board while it is lit up because the lights will go out! You must then match elements to create electrical currents that will briefly illuminate the board, disintegrate the elements, and turn them into gold. While the board is briefly illuminated from creating a match, you will have another chance at seeing where elements are located and how they're aligned. If you wind up not getting a good enough look, you can use a hint. The game includes three modes, loads of ways to upgrade your gold producing machine, and achievements and leaderboards via Game Center.
Lake Hope: Ready For School ( $1.99 → Free ) Peekaboo Studios LLC
Lake Hope: Ready for School provides a fun environment for young learners to practice their number skills. the letters of the alphabet, identifying animals, fruits and vegetables, shapes, and colors. All of the interactive activities can be performed in English or Spanish learners thanks to guided audio instructions.
Source link: http://appadvice.com/apps-gone-free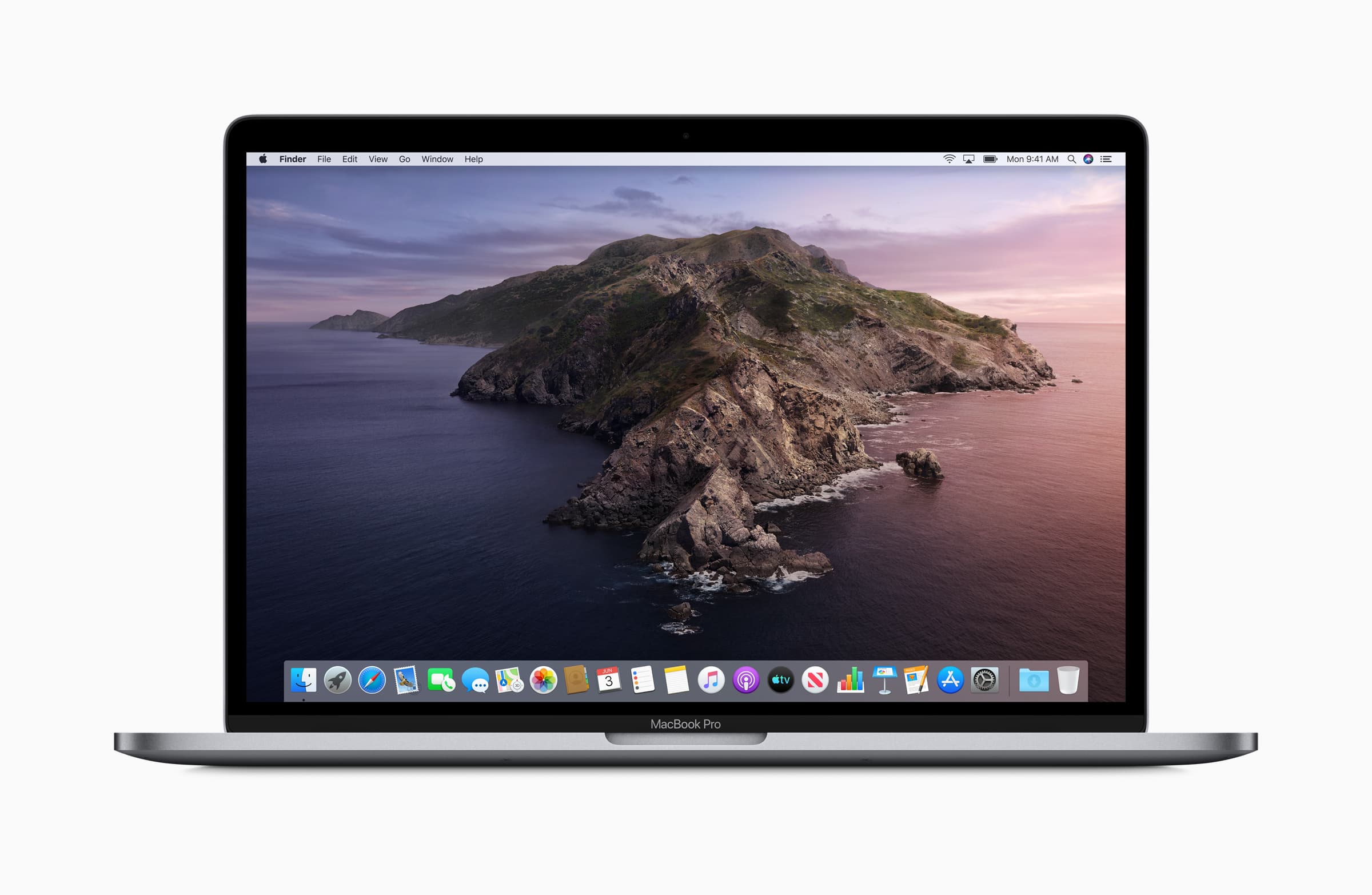 Apple has seeded the third public betas of both macOS Catalina and tvOS 13 to public testers.
Back at the end of June, Apple seeded the first public betas of its most popular operating systems, and now the company is moving forward with the newest versions. On Thursday, Apple seeded the third public betas of macOS Catalina and tvOS 13. If you are not already part of the public beta program, you can sign up right here.
macOS Catalina is a major update for Apple and its desktop operating system, bringing with it a variety of new features. That includes a break up of the standard iTunes software, opting to launch three separate apps in its wake: Apple Podcasts, Apple Music, and Apple TV. Apple has already detailed the major changes related to this, which we've outlined here.
As is par for the course, with any first beta of any software, it's definitely possible that the release has a variety of bugs and other issues that can plague performance. So if you do plan on trying the new software out, be aware of the potential issues.
As far as what's new, there's quite a bit in addition to what's mentioned above. That includes a new Sidecar feature, which will allow macOS Catalina users to utilize their iPad as a secondary display. An Apple Watch will have additional authentication abilities with macOS Catalina as well, and the new Find My app will help folks find a lost Mac — even when it's not on and running.
tvOS 13 doesn't have as many new features as iOS 13 or macOS Catalina, but there are some big new additions. That includes a new multi-user support, allowing for multiple people to have their own profiles on a single Apple TV. This will offer up personalized content as they sign in, and even give them access to their own Apple Music profiles as well (if they have one).
tvOS 13 also offers a new Home screen, which Apple says should make it easier to find content. The new software also supports Apple Arcade, Apple's subscription service to download and play games across tvOS, iOS, iPadOS, and macOS, all for a single monthly subscription.
Are you planning on trying out any of these public betas?
Source link: https://www.idownloadblog.com/2019/07/18/macos-catalina-public-beta-3/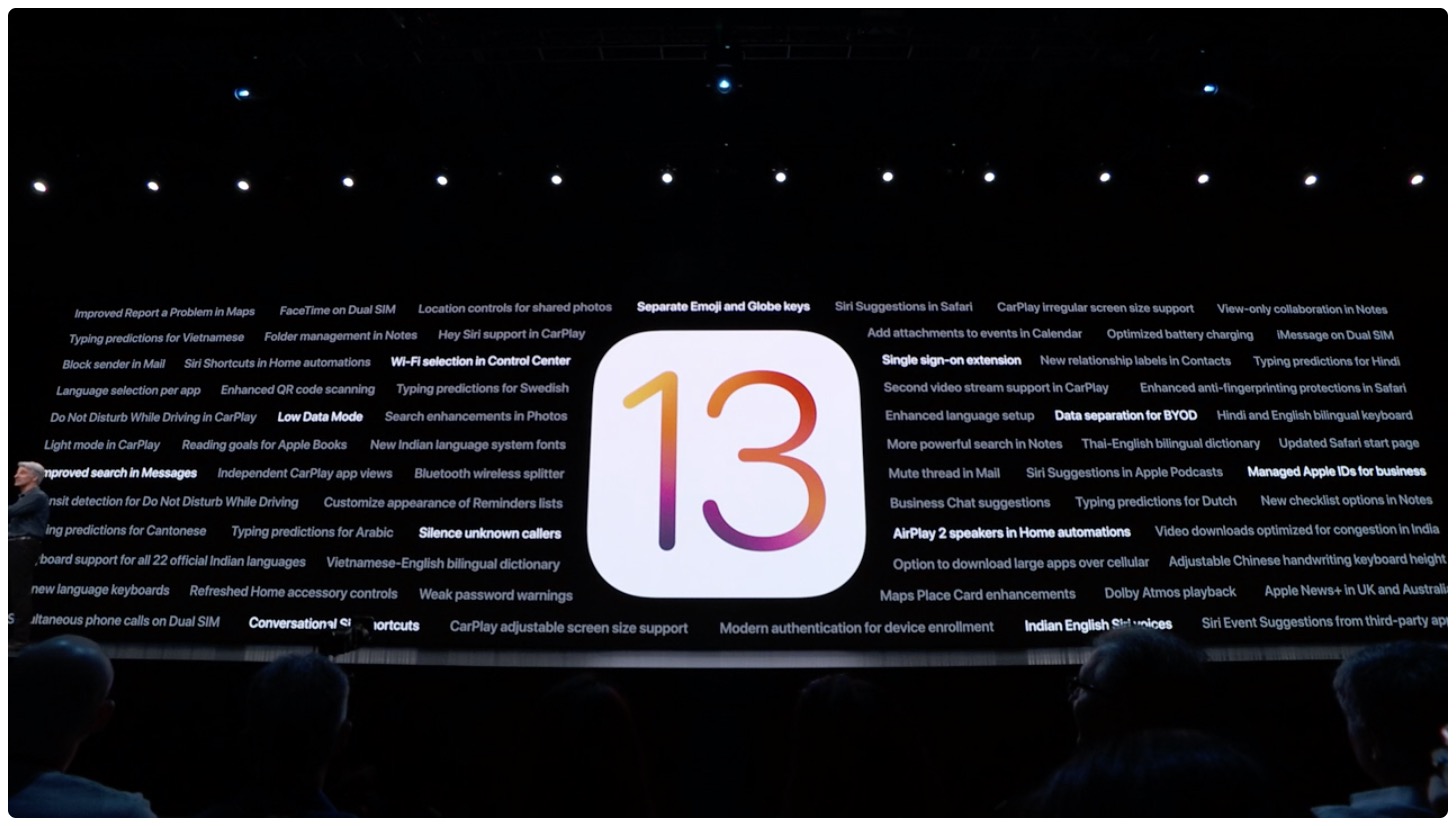 Following the release of the first public beta of iOS 13 and iPadOS back in June, Apple is moving ahead with the third seed.
While this beta is available for those in the public beta program, the software is still in its pre-release form. That means that there might be bugs and other issues that can impact performance on a regular basis. As such, it should not be installed on a daily driver. Still, for those who are not already part of the program, you can sign up right here if you want to try it out.
For those who are already part of the beta program and installed the first public beta, they will receive an over-the-air update to the latest public beta after the proper configuration profile has been installed.
As far as new features are concerned, there is the new system-wide Dark Mode (which is also available in iPadOS), as well as a brand new, redesigned Photos app that offers a more robust way to look at your photos and videos. There are new photo editing options, a new volume HUD, the redesigned Find My app, and the new Sign In with Apple that will bring a far more secured way to log into apps and websites using Apple's service.
Maps has a new street view, which Apple calls "Look Around", which is similar to Google's own effort.
Meanwhile, iPadOS is primarily a branched version of iOS 13, and, as such, looks practically identical. However, there are some iPad-specific elements added to the mix, including a new Home screen that allows support for the Today view of widgets to be present at all times.
There is much more, and for those who do not plan on using the beta software, they will get to try out iPadOS and iOS 13 later this year when the mobile operating systems launch sometime in the fall.
Do you plan on trying out the new public betas of iOS 13 and/or iPadOS?
Source link: https://www.idownloadblog.com/2019/07/18/ios-13-public-beta-3/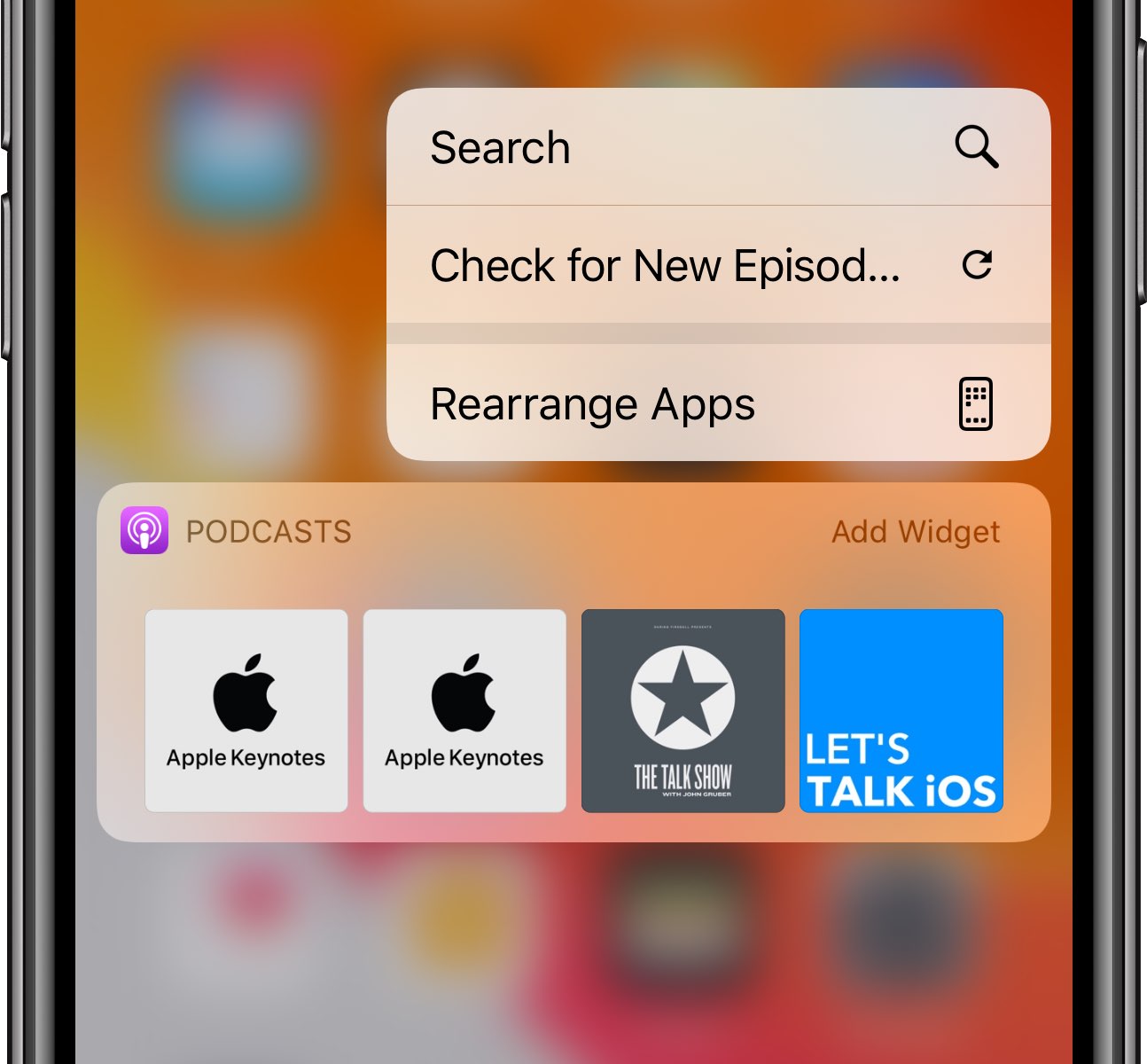 iOS 13 brought out an expanded use of the Haptic Touch feature to support quick actions and other interactions which used to require display pressure sensing with 3D Touch, and you can even adjust hold duration to make content previews pop up faster or slower.
This new feature was not mentioned during the iOS 13 segment of Apple's June 3 keynote address, which kicked off the Worldwide Developers Conference 2019 held at the San Jose McEnery Convention Center in San Jose, California.
However, Apple added it to iOS 13 beta 3 in July 2019.
The handy new feature can be found in the section of your accessibility settings that controls other 3D Touch features, like pressure sensitivity. In fact, iOS 13 brings together your 3D Touch and Haptic Touch settings into a new accessibility sub-section, titled 3D & Haptic Touch.
Follow along with iDownloadBlog's step-by-step tutorial as we show you how to adjust hold duration for 3D Touch and Haptic Touch on your iPhone, iPad and iPod touch.
How to adjust for 3D Touch & Haptic Touch
Do this to make 3D and Haptic Touch content previews appear slower or faster:
1) Open the Settings app on your iPhone, iPad or iPod touch with iOS 13 or later.
2) Choose Accessibility from the main menu.
3) Hit the entry named Touch, it's right underneath the Physical and Motor heading.
4) Tap 3D & Haptic Touch.
5) Choose Fast or Slow underneath the Touch Duration heading.
According to the feature's description, this lets you adjust the time it takes to reveal:
Content previews
Actions
Contextual menus
To see it in action, tap and hold (or press) the flower image at the bottom of the interface to test both the 3D Touch sensitivity and hold duration without leaving Settings.
iOS 13 compatibility
iOS 13 is compatible with the following Apple smartphone models:
iPhone XS
iPhone XS Max
iPhone XR
iPhone X
iPhone 8
iPhone 8 Plus
iPhone 7
iPhone 7 Plus
iPhone 6s
iPhone 6s Plus
iPhone SE
iPod touch (7th generation)
For more information, read Apple's press release or visit apple.com/ios/ios-13-preview.
Subscribe to iDownloadBlog on YouTube
iPadOS compatibility
iPadOS is compatible with these iPads:
12.9-inch iPad Pro
11-inch iPad Pro
10.5-inch iPad Pro
9.7-inch iPad Pro
iPad (6th generation)
iPad (5th generation)
iPad mini (5th generation)
iPad mini 4
iPad Air (3rd generation)
iPad Air 2
Watch our video overview of the new iPad-only updates embedded below.
Subscribe to iDownloadBlog on YouTube
For more, read Apple's press release or visit apple.com/ipados/ipados-preview.
Need help? Ask iDB!
If you like this tutorial, pass it along to your friends and leave a comment below.
Got stuck? Not sure how to do certain things on your Apple device? Let us know via help@idownloadblog.com and a future tutorial might provide a solution.
Submit your own how-to suggestions via tips@idownloadblog.com.
Source link: https://www.idownloadblog.com/2019/07/18/iphone-touch-duration/