Get HotMacNews- iOS App and Homepage
To access HotMacNews on your computer Click Here (It makes a great Home Page)
To download iPhone or iPad app (HotMacNews2) click here HotMacNews2
**Once in HotMacNews Home Page click on Preferences to customize to your needs.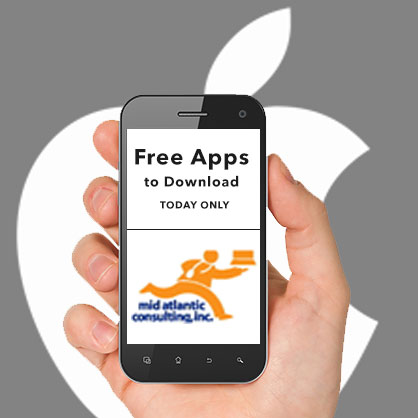 VoyTimer: Talking Voice Timer , i know percent , NotifiNote: Notification Notes and more
VoyTimer: Talking Voice Timer ( $3.99 → Free ) Actowise LLC
Set multiple timers for different things at the same time with this powerful timer app. Choose between seven voices and a variety of unique sound alerts, including a long list of voice reminders. Timers can either count up or down. VoyTimer is clean, reliable, and accurate.
i know percent ( $0.99 → Free ) Dmitry Mashkin Percentages are everywhere and part of daily life. I know percent is easy to use and allows you to calculate percentages faster than ever before. You can solve percentages four different ways depending on your needs or preference.
NotifiNote: Notification Notes ( $0.99 → Free ) Mert Can Kus NotifiNote can be used as a task manager, to-do list, or a friendly reminder. Create a note or list and have it appear in your notifications. The app has a simple UI making to incredibly quick and easy-to-use.
Memorize: Learn French Words ( $4.99 → Free ) LIKECRAZY Inc. Memorize: Learn French includes over 5,000 French words that are commonly used. It uses flashcards with a complete phonetic transcription for each one so you can read and speak French clearly. The app uses AI to pick words that you need to spend more time on based on the analysis of your progress.
Memorize: Learn Russian Words ( $4.99 → Free ) LIKECRAZY Inc. Memorize: Learn Russian is an AI-based study app with over 9,000 useful Russian words. You'll learn Russian words using flashcards that include audio so you can perfect your pronunciation The app uses an algorithm to remind you at the most appropriate time to review words so you'll never forget them.
Source link: http://appadvice.com/apps-gone-free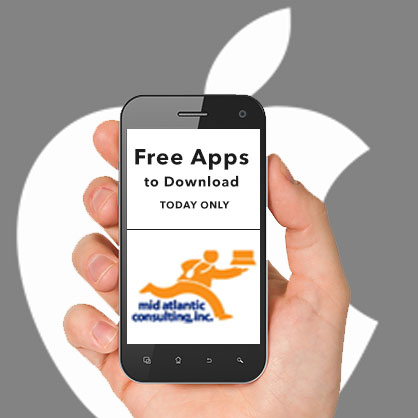 WorkOther – Add Watch Workouts , Calculator Advanced , Web2Pics – Webpage Screenshots and more
iPhone:
WorkOther – Add Watch Workouts ( $0.99 → Free ) XiaoDong Lin This app lets you make any daily activity into a workout. Turn lawn mowing, walking the dog, or golfing into a workout. There is a fat burning heart rate indication feature to promote weight loss. WorkOther is integrated with HealthKit.
Calculator Advanced ( $0.99 → Free ) Mert Can Kus Calculator Advanced has over 84 different built-in formulas for all of your calculating needs. If you can't find a formula, simply add it and save it to the app. That way you can use the same formula over and over without having to constantly enter it.
Web2Pics – Webpage Screenshots ( $0.99 → Free ) Raghvendra Bhargava Web2Pics lets you capture selected or full web page screenshots and edit them in a matter of seconds. Just enter the url, select your start and end point, or capture the whole page. You can then use the annotation or hand drawing tools to markup your screenshots. Captured screenshots can be saved directly to your camera roll or shared with anyone and everyone.
Snap Markup – Annotation Tool ( $1.99 → Free ) Raghvendra Bhargava
Snap Markup allows you to grab a photo from the web, your library, or your camera roll. You're then able to mark it up using a wide variety of tools including shapes, arrows, numbers, curves, and text. Snap Markup also allows you to draw freely with a wide variety of colors, blur and focus on sections of your photo, and crop photos.
Affirmations-Daily Motivation* ( $2.99 → Free ) Steve Veloudos Affirmations-Daily Motivation lets you build yourself up with positive affirmation and inspirational quotes. The app includes over 1,200 quotes in 12 different categories. Choose between 54 charming background themes. It's a simple way to improve your mindset and overall life.
Fitness Hashtags App ( $8.99 → Free ) Too Much Wasabi, LLC Fitness Hashtags will help you reach a wider audience. It includes more than 3,000 highly targeted fitness-related hashtags to copy into your posts. The hashtags are organized into 18 different categories focused on fitness, workout, and wellness. A counter on the main screen lets you know how many tags have been selected, and a character counter ensures your content will be posted without a hitch. Fitness Hashtags also includes instant hashtag analysis and the ability to sort hashtags by competition.
Crypto Pie ▻ Learn Crypto ( $3.99 → Free ) Too Much Wasabi, LLC
Crypto Pie aims to fill in the blanks. Whether you're new to cryptocurrency or want to learn advanced components, you'll find everything you need all in one place. The app includes four main categories and more than 160 terms. Each term includes audio pronunciations and the ability to jump to related terms. You're also able to choose from three unique icon designs.
Fine – Photo Editor ( $1.99 → Free ) Zhan QiaoXia
Fine is an all-in-one photo editing suite. Make subtle adjustments to the temperature, saturation, vibrance, and hue of your photos via sliders, or apply the adjustments to specific areas using masks. Bring out the details using de-haze, clarity, de-noise, ambiance, bloom, and grain tools. A vast amount of filters, effects, stickers, and frames can be applied with a tap. You're even able to doodle over the top of any photo and apply custom text. Fine also includes the ability to save your favorite edits as presets.
Source link: http://appadvice.com/apps-gone-free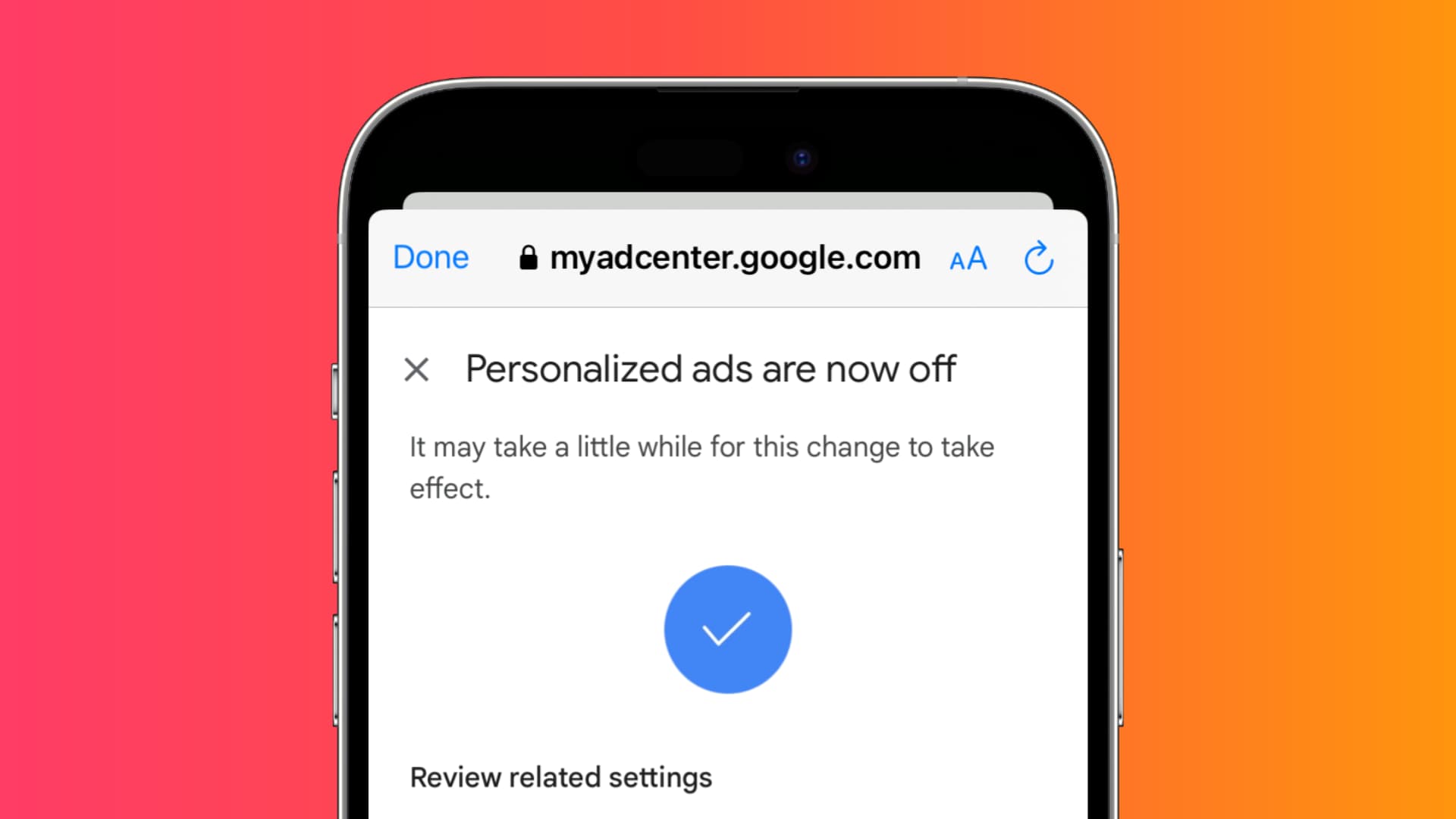 YouTube keeps track of what videos you watch, like, comment on, ads you click, searches you do, and more. Using this, they build and customize your profile for useful recommendations and targeted ads you're most likely to interact with.
However, if you don't want YouTube to save your history and track you, you can quickly turn off this feature and disable personalized ads. In this guide, we will help you do that on your iPhone, iPad, or computer.
Stop YouTube from tracking you
1) Open the YouTube app and make sure you're signed in using your Google or YouTube account.
2) Tap your profile picture from the top right and select Your data in YouTube.
3) Scroll down and tap Manage your YouTube Watch History.
4) Tap CONTROLS from the top.
5) From here, tap TURN OFF > Pause > Got it.
You can follow the same steps to turn it back on in the future if you so desire.
After you block activity tracking on YouTube:
YouTube won't keep a history of what you have watched or searched for.
YouTube won't remember where you stopped watching a video.
The videos you watch won't be used to improve your video recommendations.
Stop personalized ad-tracking on YouTube
1) Follow steps 1 to 4 mentioned above.
2) Scroll down to My Ad Center and tap Go to My Ad Center.
3) Tap the menu next to Personalized ads from the top right.
4) Finally, hit Turn Off.
After you block personalized ads on YouTube:
You will no longer see ads that are relevant to you.
YouTube will delete any previous preferences you had set for seeing ads.
Google has a unified ad center, so turning off personalized ads for YouTube will also turn them off for Google and all other sites and applications that use Google ads.
Note: Blocking YouTube tracking activity and turning off personalized ads affect your YouTube and Google accounts. So, you can follow the steps below on any device you own, like an iPhone, iPad, Android phone, Mac, or Windows PC, and the changes will reflect everywhere. For the purpose of this guide, we have chosen to show the steps and screenshots from an iPhone. You can take the clue and follow them on your computer as well.
Browse YouTube anonymously
You can browse YouTube anonymously without turning off YouTube tracking or ad personalization. This will ensure that your YouTube feed and recommendations aren't affected by the one-off video you watch.
For example, I once made the mistake of watching a horse hoof cleaning and restoration video. Soon after, my YouTube homepage and suggestions were filled with identical videos It was annoying, to say the least.
Similarly, if you or someone with access to your phone or computer watches a few videos of a particular kind, your suggestions will be flooded with similar videos.
To address this, use one of these methods to use YouTube in private mode:
Enable Incognito mode for the YouTube app
Open the YouTube app on your mobile phone and tap your profile picture.
Tap Turn on Incognito.
Now, any videos you watch in incognito sessions will be cleared automatically and won't affect your suggestions.
To exit incognito mode in the YouTube app, tap your profile picture icon and hit Turn off Incognito. It's also disabled automatically after inactivity.
Use YouTube when signed out or in a browser
To keep your main YouTube recommendations and channel searches clean, you can use YouTube after signing out of the app or visit YouTube.com in a web browser where you're not signed in to Google. And if you're signed in to your Google, Gmail, Drive, or YouTube account (all are the same), simply open a private window to watch YouTube videos anonymously.
Create a new throwaway account for YouTube
You can create a new Google/YouTube account and log in to it in a second computer browser or your mobile YouTube app and use it to watch anything you like. As a result, it should not affect the recommendations of your main Google/YouTube account. You can create this throwaway account for your kids or for a device kept in the family living room that is used by all.
Use a VPN
Finally, you can enable a VPN app on your mobile or computer and watch YouTube anonymously. But this will again be effective if you're not signed in to your YouTube account.
Check out next:
Source link: https://www.idownloadblog.com/2023/02/03/how-to-stop-youtube-from-tracking-you/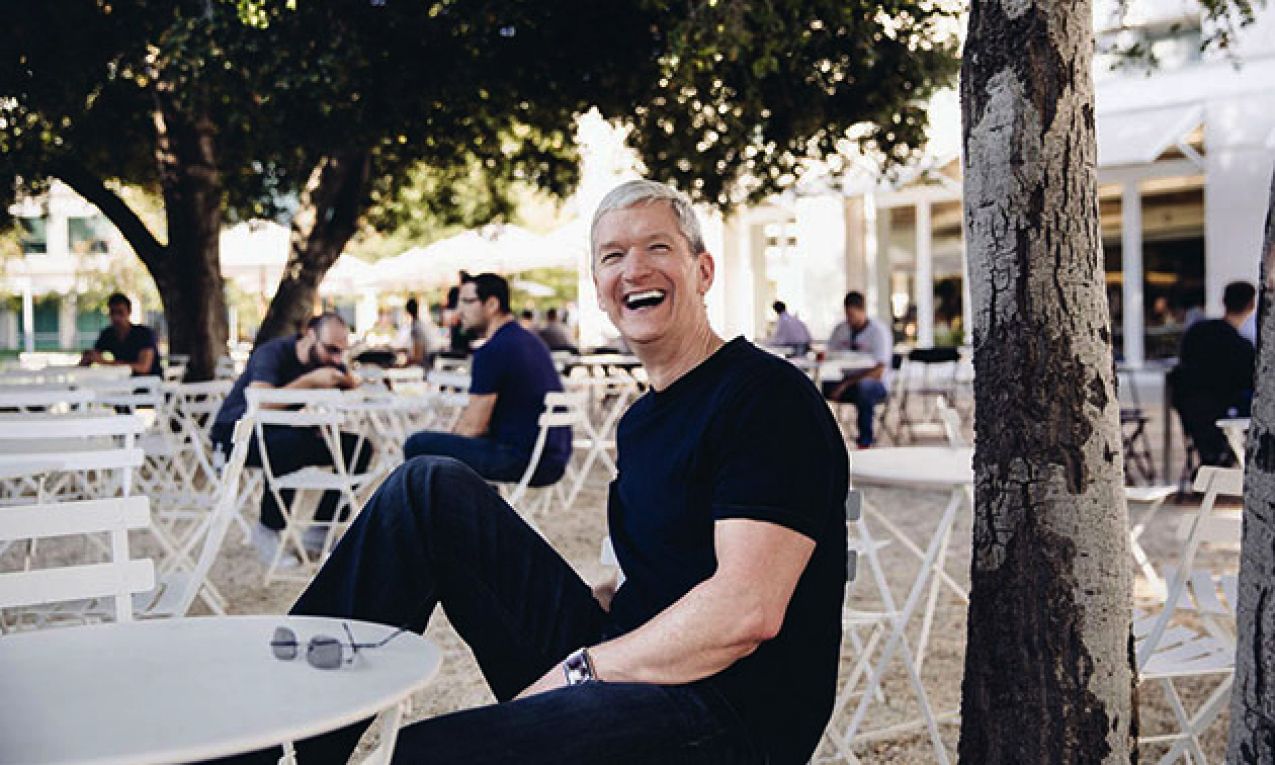 If you use an external Pioneer USB drive to read and burn CD, DVD and Blu-ray discs on your Mac, you should hold off updating to macOS Ventura 13.2.
What's happening? The macOS Ventura update apparently has certain compatibility problems preventing it from working with Pioneer's optical drives.
Why care? Folks who rely on Pioneer's USB drives to read and write CDs, DVDs or Blu-ray discs on their Mac will be inconvenienced until a fix arrives.
What to do? Don't update to macOS Ventura 13.2 if you use a Pioneer drive.
---
Pioneer's optical drives don't work in macOS Ventura 13.2
According to posts on Reddit, Apple Support Communities and other forums, macOS Ventura 13.2 breaks compatibility with Pioneer's lineup of USB-connected drives. Apple's own SuperDrive and other manufacturers' optical disc drives are unaffected. macOS Ventura 13.2 was released on January 24, 2023.
Pioneer has confirmed some customers have been experiencing problems with Pioneer's USB disc drives. "We have confirmed that our optical drives are not recognized by macOS Ventura 13.2," according to the Pioneer website.
"We are currently investigating this symptom," Pioneer notes.
Are there any temporary fixes?
Don't download the update if you haven't updated to macOS Ventura 13.2, but use a Pioneer USB drive. "We would like to ask our customers who are using our optical drives to refrain from updating to macOS Ventura 13.2," Pioneer advises.
However, macOS may download and install pending macOS updates in the background, so some folks may not even realize that their computer is already up to date. Thankfully, it's easy to stop automatic updates by turning off Install macOS updates in System Settings → General → Software Update.
If you're already running macOS 13.2, your only choice is to downgrade back to macOS Ventura 13.1, which has no issues with the Pioneer drives. Other than avoiding the update and downgrading, there don't seem to be any other temporary fixes for this problem. Read: How to automatically install macOS updates overnight
When might Apple release a fix?
Clearly, macOS Ventura 13.2 has a bug that breaks compatibility with external Pioneer drives. Apple should be able to fully resolve it in software via a future macOS update. A fix could arrive in macOS Ventura 13.2.1 or as part of the macOS Ventura 13.3 update due this spring. Watch this space as we'll be making sure to update you on the situation as new information becomes available.
Source link: https://www.idownloadblog.com/2023/02/03/pioneer-optical-drives-macos-ventura-issue/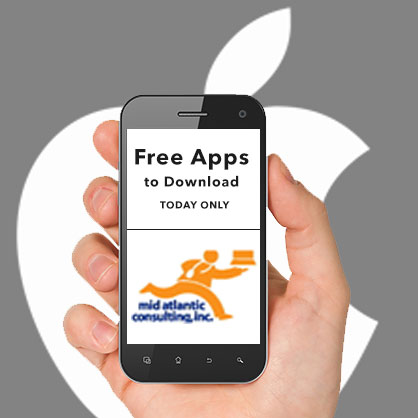 Smallness , Voice Counter on Lock Screen , Diabetes Tracker Log: Diabetly and more
iPhone:
Smallness ( $2.99 → Free ) Basia Bowens Smallness provides the tools you need to get your business up and running successfully. Learn about topics like branding, e-commerce, marketing, and SEO. The app lets you customize tasks and create checklists to keep you on track. You can even read interviews and tips from other small business owners.
Diabetes Tracker Log: Diabetly ( $10.99 → Free ) Santu Dey Put your health first with Diabetes Tracker Log: Diabetly. The app allows you to record glucose readings and insulin doses throughout the day. Each recording includes a customizable timestamp. You're able to get an overview of past recordings and analyze the effects after each meal. It supports mmol/L and mg/dL, the ability to search by filters, and the ability to automatically backup all data.
Voice Counter on Lock Screen ( $1.99 → Free ) Actowise LLC
Keep track of people entering or exiting with Voice Counter. This app is a great way to count people and measure occupancy. Voice Counter does exactly what the name says, it provides a counter on the Lock Screen. It offers optional voice feedback and lets you customize voice preferences. The counter is safely stored so you can continue even if the app is restarted.
Dwarf Journey ( $0.99 → Free ) Orube Game Studio Armed with his ax and pickaxe Gallar sets off for the northern mountains. This journey could grant him immortality but it could also cost him his life. Dwarf Journey offers new challenges each time you play as levels are randomly generated. Find runes and forge items to customize your gameplay and develop your strategy.
Source link: http://appadvice.com/apps-gone-free