Get HotMacNews- iOS App and Homepage
To access HotMacNews on your computer Click Here (It makes a great Home Page)
To download iPhone or iPad app (HotMacNews2) click here HotMacNews2
**Once in HotMacNews Home Page click on Preferences to customize to your needs.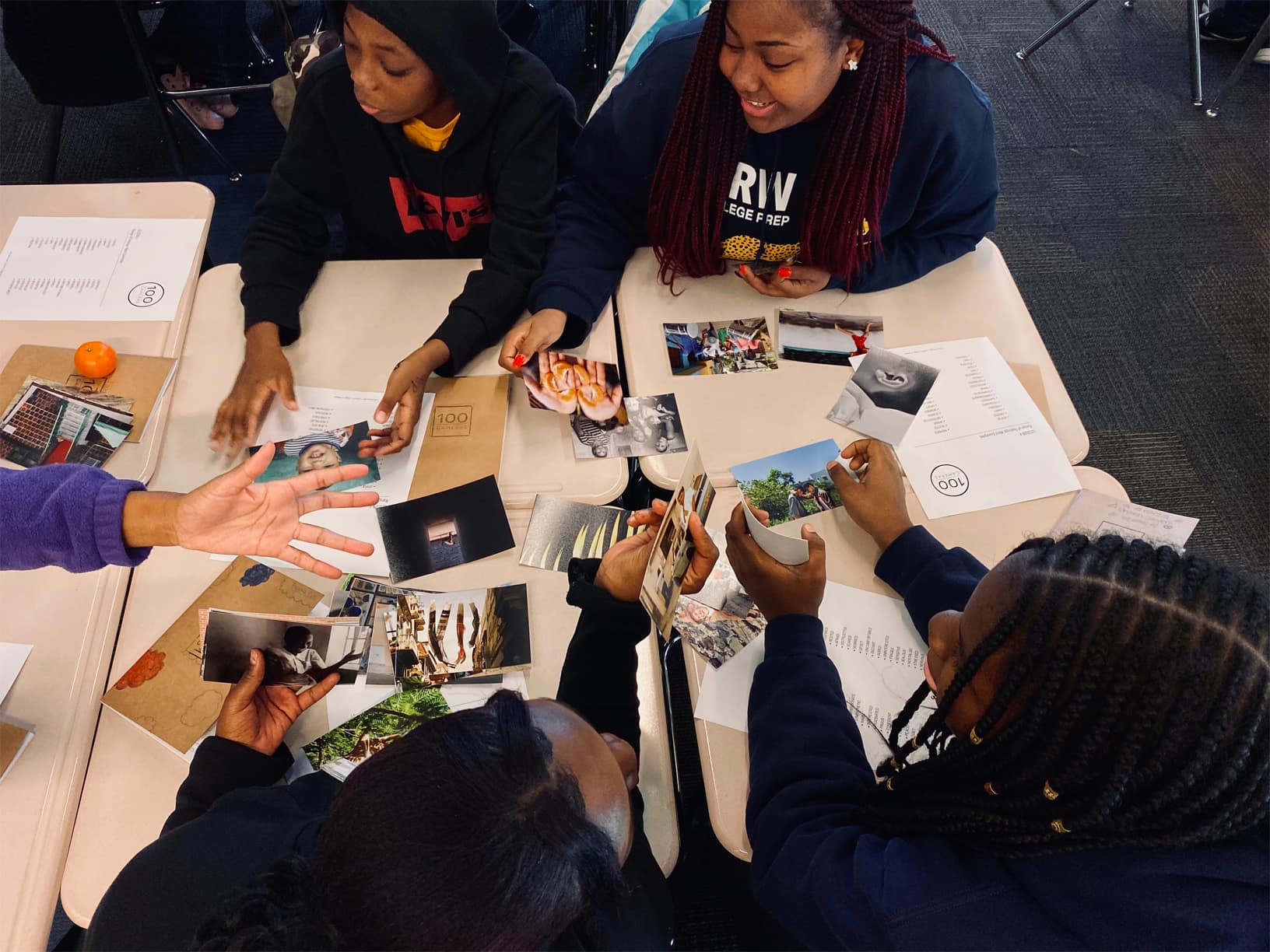 Photography has been a major focal point for Apple and its iPhone lineup for quite some time, and that's certainly the case with its newest smartphones. And now the company is teaming up to offer classes to show students how to take great photos with iPhone.
Apple announced on Tuesday that it is partnering up with nonprofit organization 100cameras to teach students of DRW College Prep how to take great photos with the iPhone 11's advanced camera systems. Apple is equipping the students with the iPhone 11 necessary for the program, and, after each session wraps up, the photographs taken with the iPhones are then printed out and sold through the 100cameras program.
100 percent of the proceeds will go back to local community partner organizations.
As the residents of a neighborhood in Chicago that is often overlooked, being given the new iPhone that had been released just a few weeks prior felt like a momentous opportunity," says Angela Popplewell, 100cameras' co-founder and CEO. Earlier this year, Popplewell, 100cameras' director of program operations Lydia Billings and the team started contemplating how their curriculum could be adapted to be more forward-thinking, relevant and accessible for young people in the US. For Popplewell and her team, the new iPhone, with its built-in sophisticated camera features, was an important tool.

To see how excited they were to utilize the camera tools specific to this model uplifted their creativity even more," Popplewell says. "It was incredible seeing how they chose to utilize the wide-angle and Portrait modes to really capture their point of view and specific expressions.
Here's one of the images captured for the new program, this one shot by Quanteze: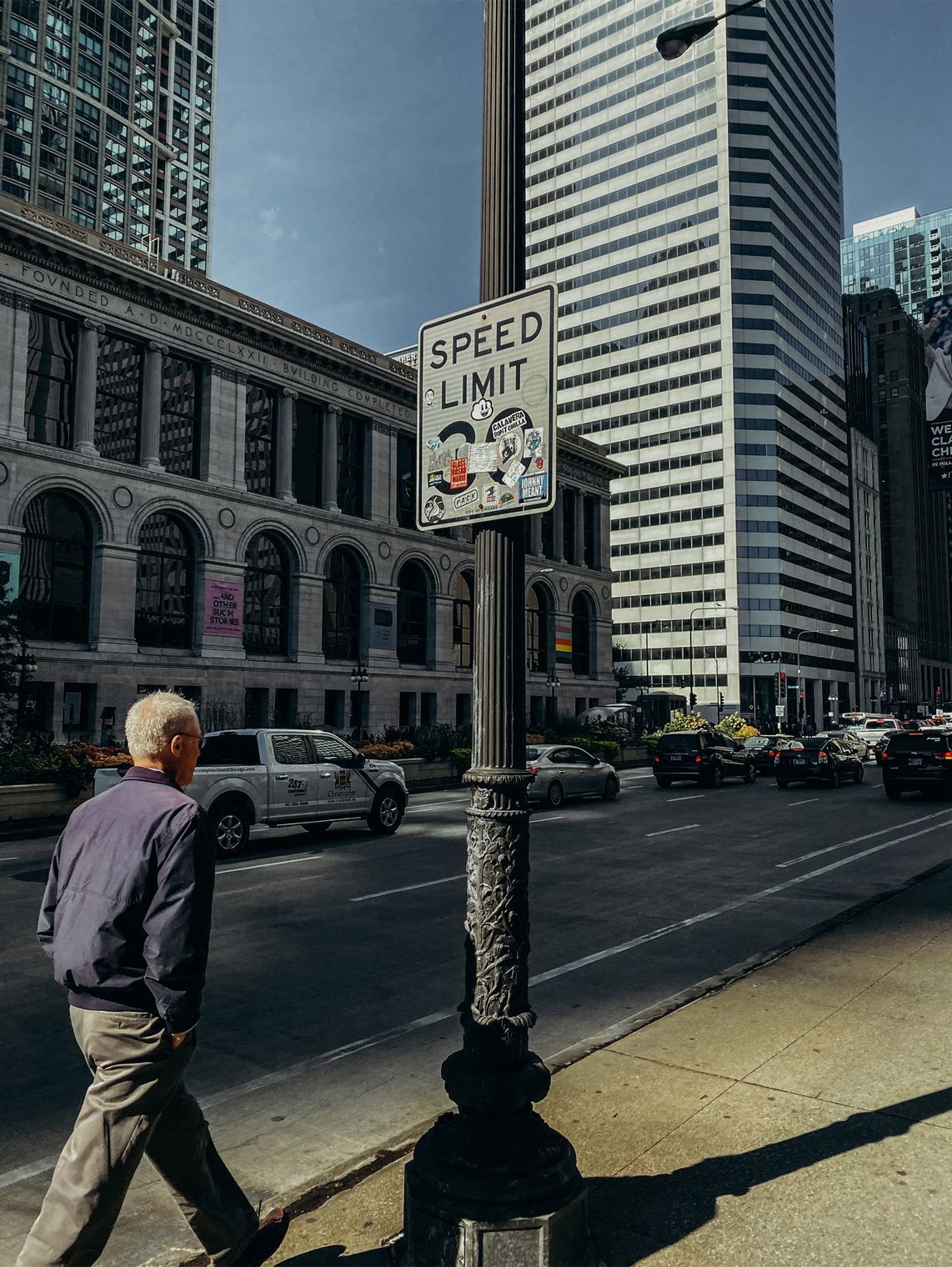 DRW College Prep was founded back in 2012, and it's part of the Noble Network of Charter Schools campus. It has become one of Chicago's top-performing college prep charter schools in the area, In 2018? 100 percent of the graduating seniors of DRW College Prep were accepted into a college.
Chicago is not one set culture," says J, a junior at DRW who uses photography and his saxophone as his tools for expression. "There are people from all over that combine to make what we are today. You can't necessarily understand what Chicago is if you don't see Chicago for yourself. It's good to see what cultures are there and what is fading away, because you don't know until it's gone.
The photography and the stories captured in many of them by the students of DRW College Prep are fantastic, and this is a solid program for Apple to partner up with. If you want to check out more of the photography on display, head over to
100camera's website
.

Source link: https://www.idownloadblog.com/2019/11/19/apple-100cameras-student-photography/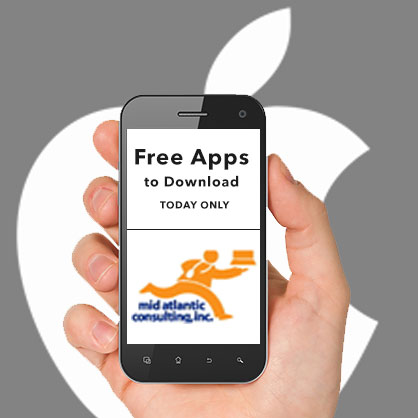 Week Calendar Widget Pro , Remote Drive for Mac [Pro] , Cowculator – Friends, Not Food and more
Universal:
Week Calendar Widget Pro ( $1.99 → Free ) Crater Tech LLC
Week Calendar Widget isn't a standard calendar app in any way, shape, or form. It taps into the native calendar app in order to populate a lock screen widget with everything that's coming up on your schedule. When you launch the app itself, you're greeted with ways to customize the look and content of the widget. Week Calendar Widget includes a day timeline, a week timeline, and the ability to scroll through days and weeks.
Remote Drive for Mac [Pro] ( $4.99 → Free ) Evgeny Cherpak Remote Drive for Mac allows you to access your Mac from anywhere in your home. You'll first need to download the free companion app from the developer's website: https://cherpake.com/remote-for-mac. Then launch both apps and your devices will automatically sync up. Remote Drive provides full access to the files on your Mac, allowing you to view photos and documents, stream video, stream music, and transfer content with ease.
Cowculator – Friends, Not Food ( $1.99 → Free ) Siraprapa Kridakorn Cowculator can show you just how much water, grain, forest land, CO2 equivalent, and animal lives you have saved by going vegan. Simply enter the day, month, and year you went vegan, and all of the data will instantly update. Tap on a category to view more equivalent data. The app also includes metric support, notifications, and two icons to choose from.
Source link: http://appadvice.com/apps-gone-free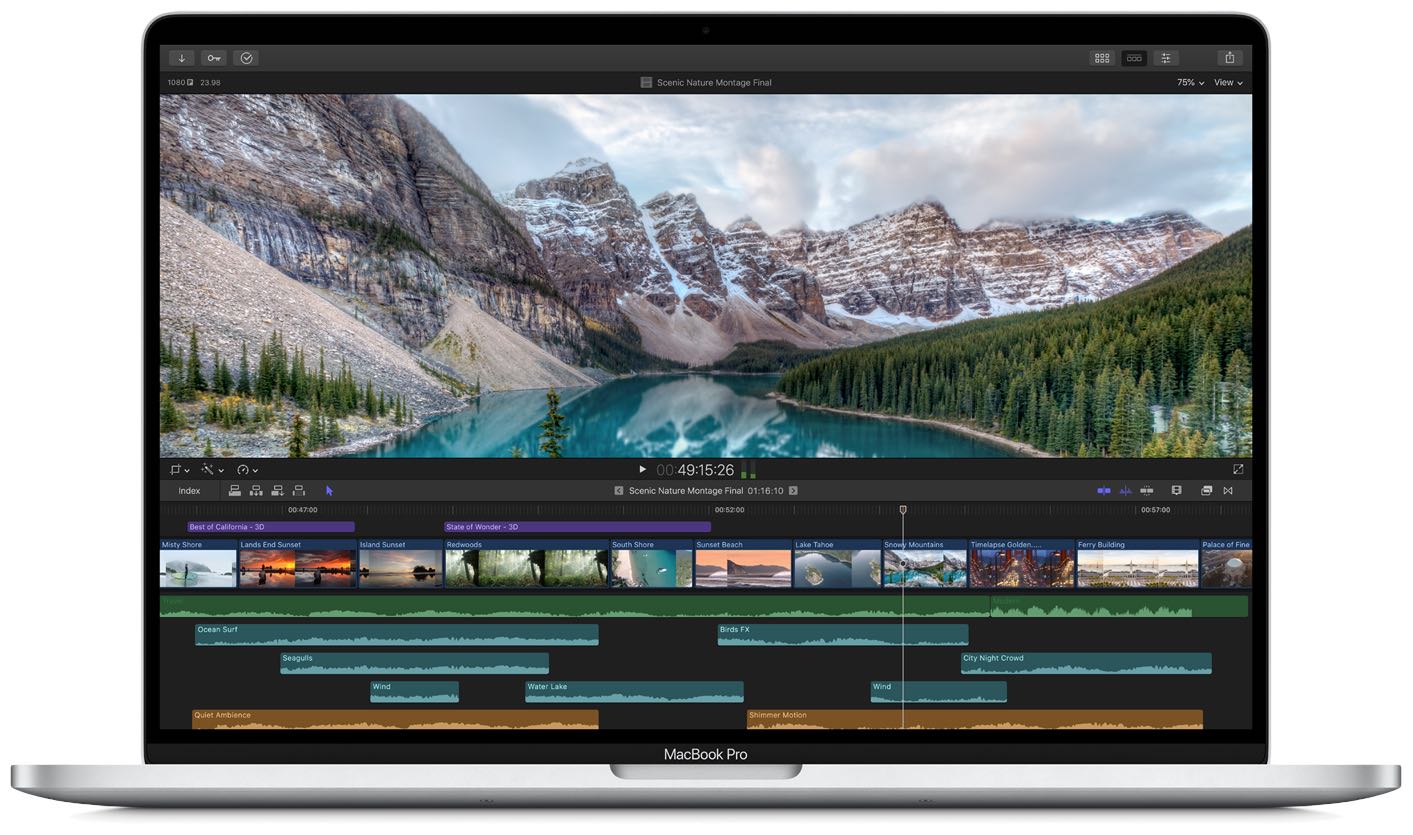 The 16-inch MacBook Pro is Apple's first notebook to feature an adjustable refresh rate. This is especially handy for video editing workflows. For the first time, you can match your MacBook Pro's display to the frame rate of the video you're viewing or editing. Follow the steps in our tutorial to learn how to quickly change your for the built-in Retina display.
Before we get to it, a quick reminder: "refresh rate" denotes the number of times a display is redrawn each second, expressed in Hertz. Most notebook displays refresh sixty times per second, or 60 Hertz. The Retina display on the 16-inch MacBook Pro allows you to switch between several refresh rates.
Apple advises selecting a refresh rate that divides evenly into the frame rate of content at hand. For example, if the content you're viewing is displayed at 24 frames per second, choosing the 48-Hertz refresh rate ensures the display refreshes twice per each frame of your content.
Follow along with our step-by-step tutorial embedded right ahead to learn how you can quickly adjust the refresh rate for the built-in Retina display of your 16-inch MacBook Pro.
How to change the
Do this to adjust the display refresh rate on your 16-inch MacBook Pro:
1) Choose System Preferences from the Apple menu.
2) Click the Displays icon in the System Preferences window.
3) Press and hold the Option key and select the Scaled button.
4) Doing so forces the Refresh Rate pop-up menu to appear. Click it and choose a refresh rate.
You can set one of the following refresh rates for the built-in Retina display:
60 Hertz
59.94 Hertz
50 Hertz
48 Hertz
47.95 Hertz
Keep in mind that even though a higher refresh rate results in a smoother picture and animations, it does so at the expense of resource utilization and your notebook's battery life.
Need help? Ask iDB!
If you like this tutorial, pass it along to your friends and leave a comment below.
Got stuck? Not sure how to do certain things on your Apple device? Let us know via [email protected] and a future tutorial might provide a solution.
Submit your own how-to suggestions via [email protected].

Source link: https://www.idownloadblog.com/2019/11/19/16-inch-macbook-pro-display-refresh-rate-tutorial/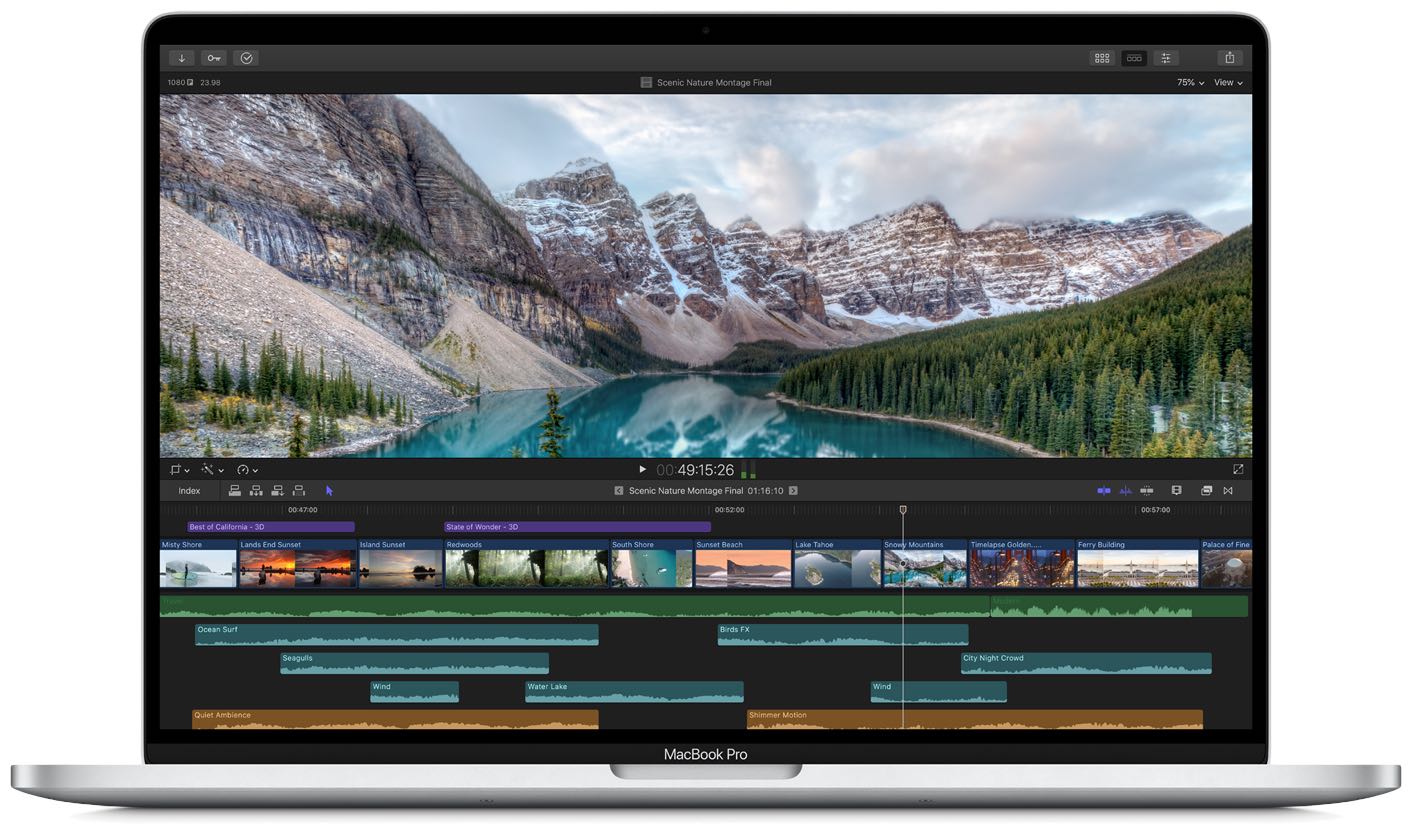 Apple's recent introduction of a got me thinking about the future of the Mac line. The latest rumors suggest that the 13-inch MacBook Pro is getting a redesigned keyboard in early 2020. That's a good first step. But the increase in screen real estate on the 16-inch model makes me wonder if the 13-inch MacBook Pro might be not long for this world at all. Could a 14-inch be around the corner?
I say this as someone who used to sell these things: Apple needs a better way to differentiate the MacBook Air and the MacBook Pro. Because it's confusing to the average customer. Maybe making the MacBook Pro a 14-inch model would help.
MacBook Pro vs. MacBook Air
For years, the 13-inch MacBook Pro and the 13-inch (now, only) MacBook Air were easy to distinguish. The 13-inch MacBook Pro was way faster, came with a Retina display and all the latest features you'd expect from Apple's pro laptop line.
But that didn't stop customers from walking in, looking at the price tag of the two laptops, pursing their lips and asking, "What's the difference between the MacBook Air and the MacBook Pro?"
I'd explain the difference in performance. Although it was lightweight and sported an all-day battery, the MacBook Air had a slower processor and graphics, fewer configurable options, and less features. I'd show off the gorgeous Retina display and talk about some of the more advanced features of the device, like the Touch Bar.
My customers would play around with the floor models, and then make their decision based on their own unique needs. I learned that the MacBook Air was fantastically popular with families picking them up for students, and business folks who were looking for a lightweight, low-cost Mac laptop. Many others were attracted to the low price of the device, its slim design, and, for a while, its support of legacy ports, like regular USB connections and an HDMI port for external monitor support, features excised from the forward-designed MacBook Pro.
The Pro generally appeals to more demanding performance-oriented users. People looking for faster clock speed, more screen real estate, or features they can only find on the 13-inch MacBook Pro models. Some even liked the nice colors you could get the Pro in, compared to the more generic aluminum of the MacBook Air.
The case for the 14-inch MacBook Pro
All that changed in October of 2018. That's when Apple offered the redesigned 13.3-inch MacBook Air, complete with Retina display, Touch ID, Thunderbolt 3, and designer colors. Apple's since refreshed the MacBook Air with True Tone support and lowered the price.
Apple improved the value of the MacBook Air dramatically overnight. But they also blurred the lines between the MacBook Air and the base model, two Thunderbolt 3 port-equipped MacBook Pro. All of a sudden the machines have damn near the same performance and operational characteristics right out of the box.
Sure, the MacBook Pro has features the MacBook Air doesn't – like the Touch Bar, and higher-performance, higher-capacity configure to order options, but at this point they offer similar enough displays and close enough base model performance to really confuse the hell out of people who don't spend all day researching what makes one Mac better than the other.
A 14-inch would give the model line just a little bit of an edge, even if it was a little bit like Nigel Tufnel from Spinal Tap talking about how his amps went to 11, instead. But it would be a differentiator.
The downside, if we've learned anything about the , is that a 14-inch MacBook Pro would likely be a bit bigger and a bit thicker, and probably weigh a bit more (because of increased battery capacity to power so many more pixels, if nothing else). It might also not be as battery-efficient, depending on what Apple put inside for graphics processing.
But anything that distances the two models is a net positive, as far as I'm concerned – and not just for the sake of being different. The MacBook Pro should be a platform for Apple to continue to innovate, with some aspirational attributes that give customers a hard reason to consider it over the MacBook Air.
Rumors about what Apple has planned for the Mac lineup in 2020 are starting to leak out, and there's some indication that a 14-inch MacBook Pro might be on the horizon. Even though I don't sell these things anymore, I hope that the rumors are true. Because it'll make it easier for Apple customers to understand the difference, and Apple doesn't need to confuse and blur the lines in its Mac line more than it already does.

Source link: https://www.idownloadblog.com/2019/11/19/14-inch-macbook-pro-editorial/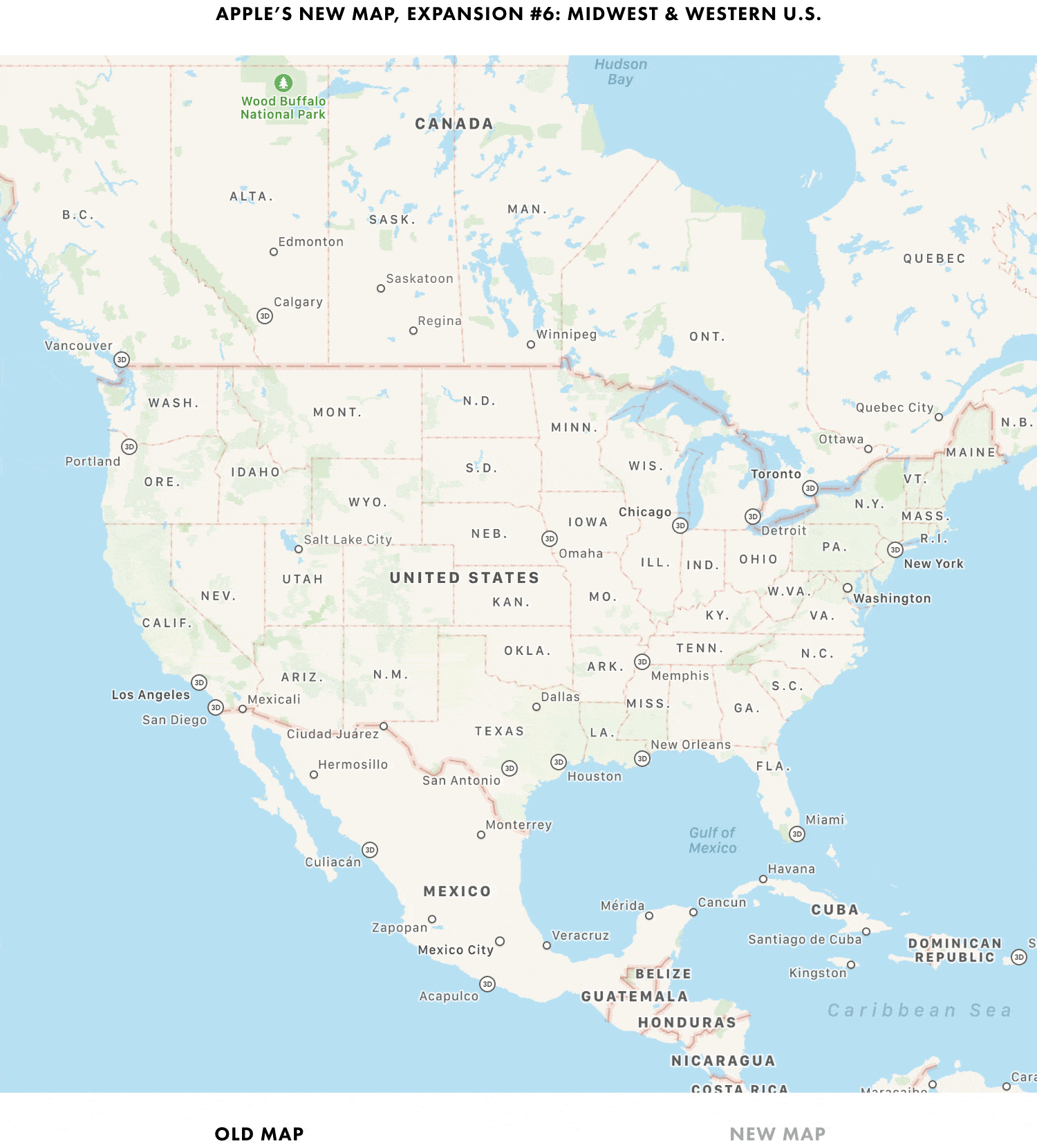 It has been quite some time already since Apple announced it was rebuilding Apple Maps from the ground up to offer more detail across the United States. The goal? A full rollout by the end of 2019.
And the company continues to work on that as the year winds down. This week, Apple completed its expansion in the Midwestern and Western regions of the United States, according to great data from Justin O'Beirne (via MacRumors). This latest update actually started back in October of this year, when Apple started to rollout the enhanced Apple Maps in the Midwest.
This latest expansion includes Indiana, some areas of Illinois, West Virginia, Michigan, Ohio, the state of Washington, Idaho, Oregon, Montana, Utah, Nevada, and Wyoming.
Before this latest expansion, Apple Maps' expanded data was updated to include Washington DC, Maryland, Pennsylvania, New York, Massachusetts and Maine. Better maps from Apple are also available in Texas, Louisiana, Southern Mississippi, Hawaii, Southern California, Arizona, New Mexico, and the Las Vegas metropolitan area.
If you're curious to see how these expansions have rolled out since Apple kicked things off back in late 2018, O'Beirne has a fantastic rundown of what it looks like from start to current times. O'Beirne notes that this is the sixth expansion to Apple Maps, and that the more detailed dat now covers 27 states.
Apple's goal is to still have the expanded Maps data across the entire United States by the end of this year, so expect at least one more major expansion between now and then.
If you live in an area with the expanded data for Apple Maps, are you liking the changes so far? Let us know in the comments.

Source link: https://www.idownloadblog.com/2019/11/19/enhanced-apple-maps-western-us/