Get HotMacNews- iOS App and Homepage
To access HotMacNews on your computer Click Here (It makes a great Home Page)
To download iPhone or iPad app (HotMacNews2) click here HotMacNews2
**Once in HotMacNews Home Page click on Preferences to customize to your needs.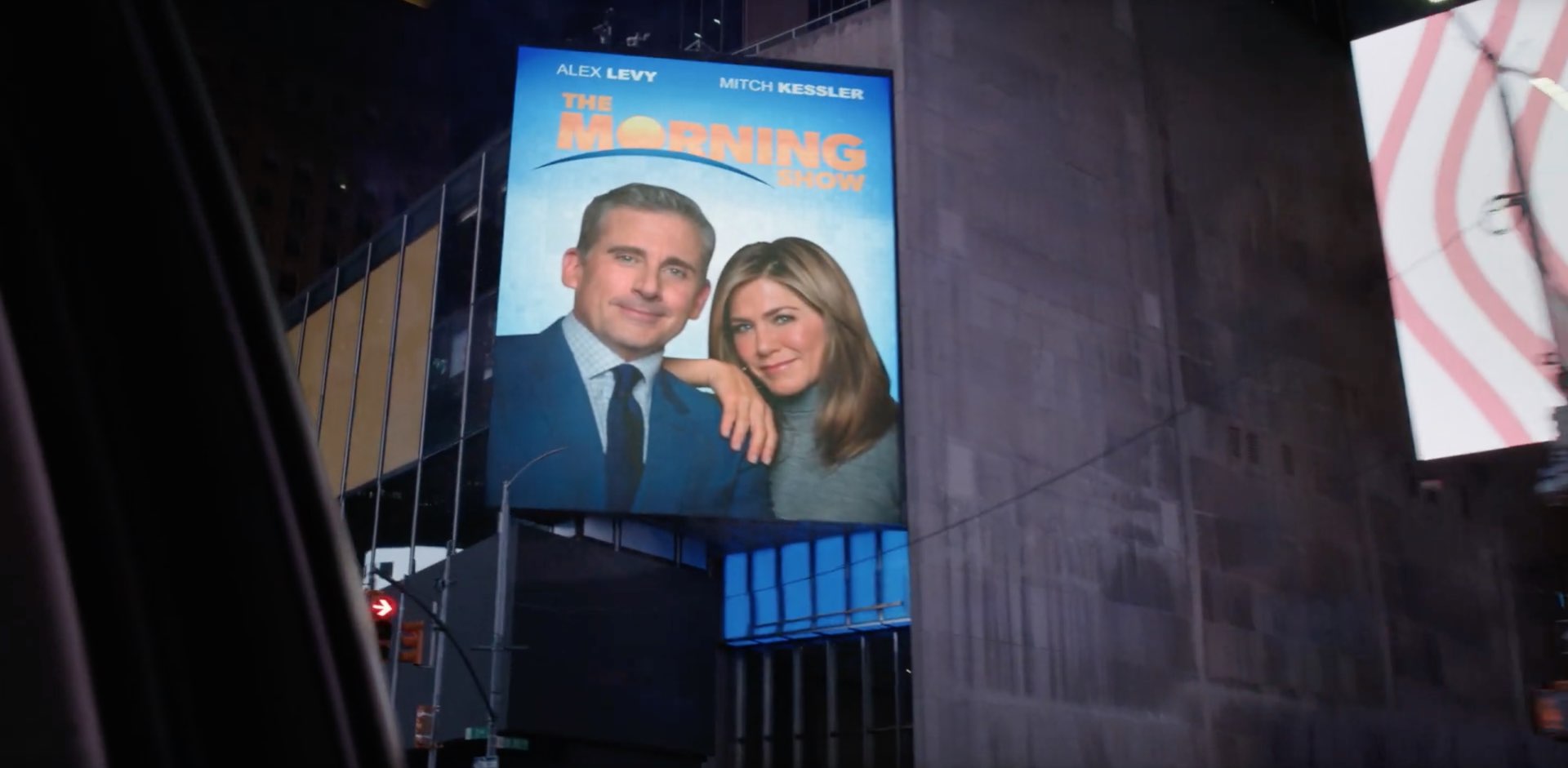 Following a recent teaser trailer for "The Morning Show" that hasn't revealed much (that's why they're calling them teasers), Apple today shared the first lengthy trailer for its upcoming morning show drama starring Reese Witherspoon ("Big Little Lies"), Jennifer Aniston ("Friends") and Steve Carell ("The Office"), coming to the Apple TV+ service this fall.
The video reveals previously unknown details.
Aniston and Witherspoon's characters are being described as "two complicated women working to navigate the mine field of high-powered jobs while facing crises in both their personal and professional lives. Thematically, the upcoming original show is designed to explore "ego, ambition and the misguided search for power."
Watch it embedded right ahead.
Song: "Goodbye Stranger" by Supertramp
The high-stakes drama "pulls back the curtain" on the morning news.
"What happens when the people you trust to tell the truth prove themselves to be dishonest?" asks Apple. The show follows "the free fall of an early morning newscast in the wake of a scandal and its struggle to survive in an era when news arrives in the palm of your hand."
Variety analyzed the trailer to give a quick look at what's to come later this year.
In the video, Aniston's character declares it's going to be a 'new era' at the morning talk show the Apple drama is centered on. An anchor on the show-within-the-show, she addresses her audience alone at the news desk, bringing them 'sad and upsetting news' about her co-host, played by Carell, who she says was fired after allegations were made against him.

But his character isn't the only one whose life is upended by this change, as Aniston's character is declared to have passed her 'sell-by date.' Enter Witherspoon as a field reporter who claims she doesn't fit 'any mold' and that show-within-a-show is going to have a new look and new power dynamic.
For good measure, here's the original teaser video for "The Morning Show".
Witherspoon and Aniston did take the stage at an Apple event to tease the upcoming show, promoting it by showing only brief snippets of the show. Now that Apple's started releasing teaser videos and full trailers, we have a better idea about this series.
For those wondering, Apple's commissioned two ten-episode seasons so far.
Who's looking forward to watching this promising Apple original series?
Source link: https://www.idownloadblog.com/2019/08/19/apple-the-morning-show-full-trailer/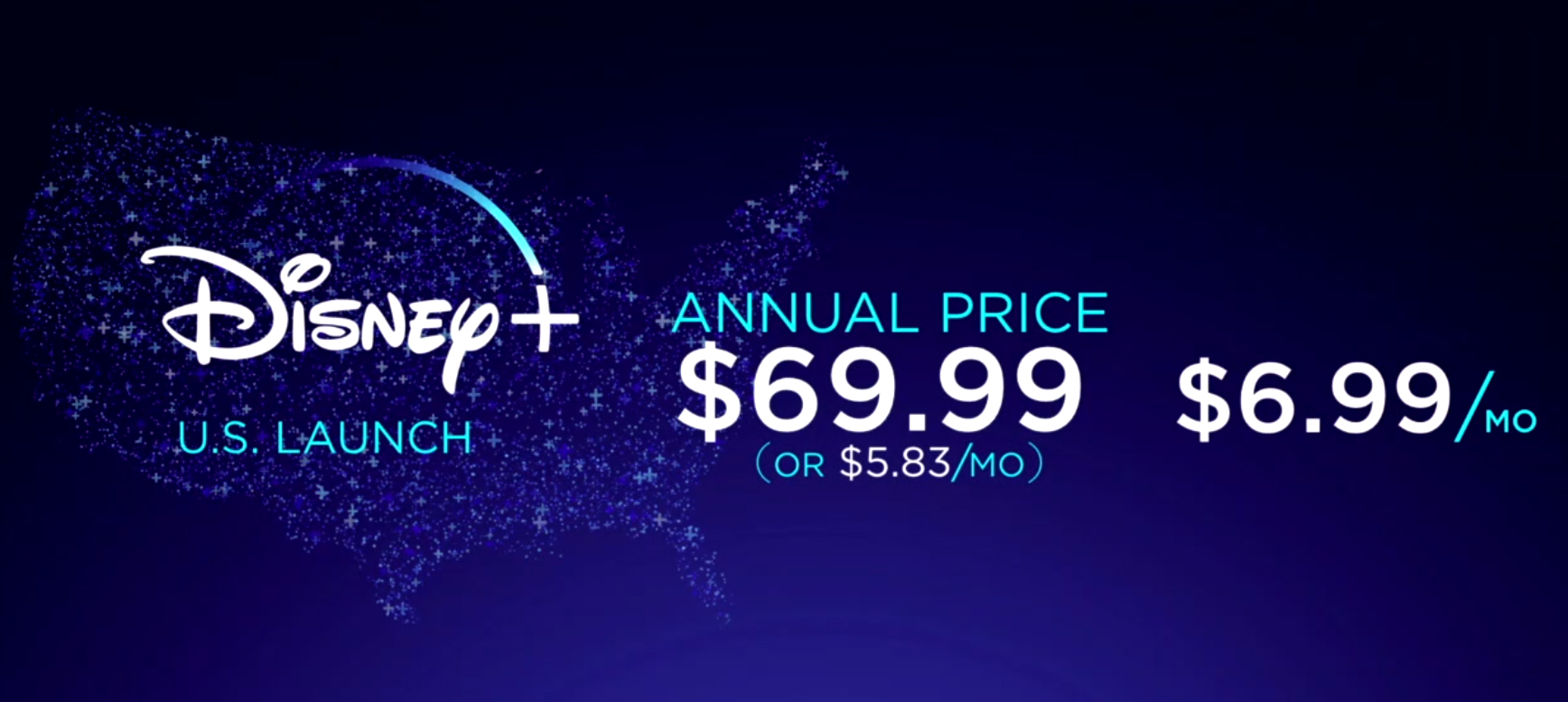 The upcoming new Disney+ video-streaming service from the Mickey Mouse house, launching in the United States in November, will stream on the world's most popular consumer devices, including Apple's iPhone smartphones, iPad tablets and Apple TV media streamers.
Just ahead of the D23 Expo, which kicks off Friday, August 23 in Anaheim, the company confirmed global launch dates and pricing for Disney+ in Canada, The Netherlands, Australia and New Zealand. Additionally, Disney has confirmed reaching global agreements with nearly all the major platforms to distribute the Disney+ app across partner mobile and connected TV devices. A company spokesperson told The Verge that Disney has nothing to announce regarding "channel" marketplaces like Apple TV Channels or Amazon Prime Channels
All the devices !!!!! #disneyplus pic.twitter.com/srdnc4D18z

— What's On Disney Plus (@disneyplusnews) April 11, 2019
At launch, people will be able to subscribe to Disney+ directly (by entering their credit card details in a form on Disney's website) or via Apple's In-App Purchase mechanism. It will support the following partner platforms and devices at launch:
iPhone, iPad, iPod touch and Apple TV: Full support for Apple's In-App Purchase mechanism and integration with the TV app so that movies, originals and shows will appear there among other suggested things to watch.
Android smartphones
Android TV media streamers
Google Apple and Chromecast built-in devices
Microsoft Xbox One
Sony PlayStation 4
Android based Sony TVs
Roku streaming players and Roku TV models
The glaring omission from this list: Amazon's Fire TV lineup.
Someone asked us to formally introduce ourselves so of course we made a video. pic.twitter.com/VZLrJ6ff7k

— Disney Plus (@disneyplus) August 19, 2019
Support may expand to additional devices as Disney+ rolls out globally across next year.
Announced in April, Disney+ will take advantage of the Mickey Mouse house's deep library of original and acquired content. Disney controls the entertainment industry's most valuable brands, like Marvel, Star Wars and Pixar. The entertainment conglomerate will leverage those assets and its brand power to undercut most other streaming services. Disney+ starts streaming November 12 in the United States, Canada and The Netherlands.
Content will be streamed in resolutions up to 4K and with HDR when available.

It will cost just seven bucks per month in the US ($60 per year), nine Canadian dollars in Canada ($90CAD per year) and €7 per month in The Netherlands (€70 per year). The following week, the service will launch in Australia and New Zealand on November 19, priced at $9AUD per month ($90AUD per year) and $10NZD per month ($100NZF per year), respectively.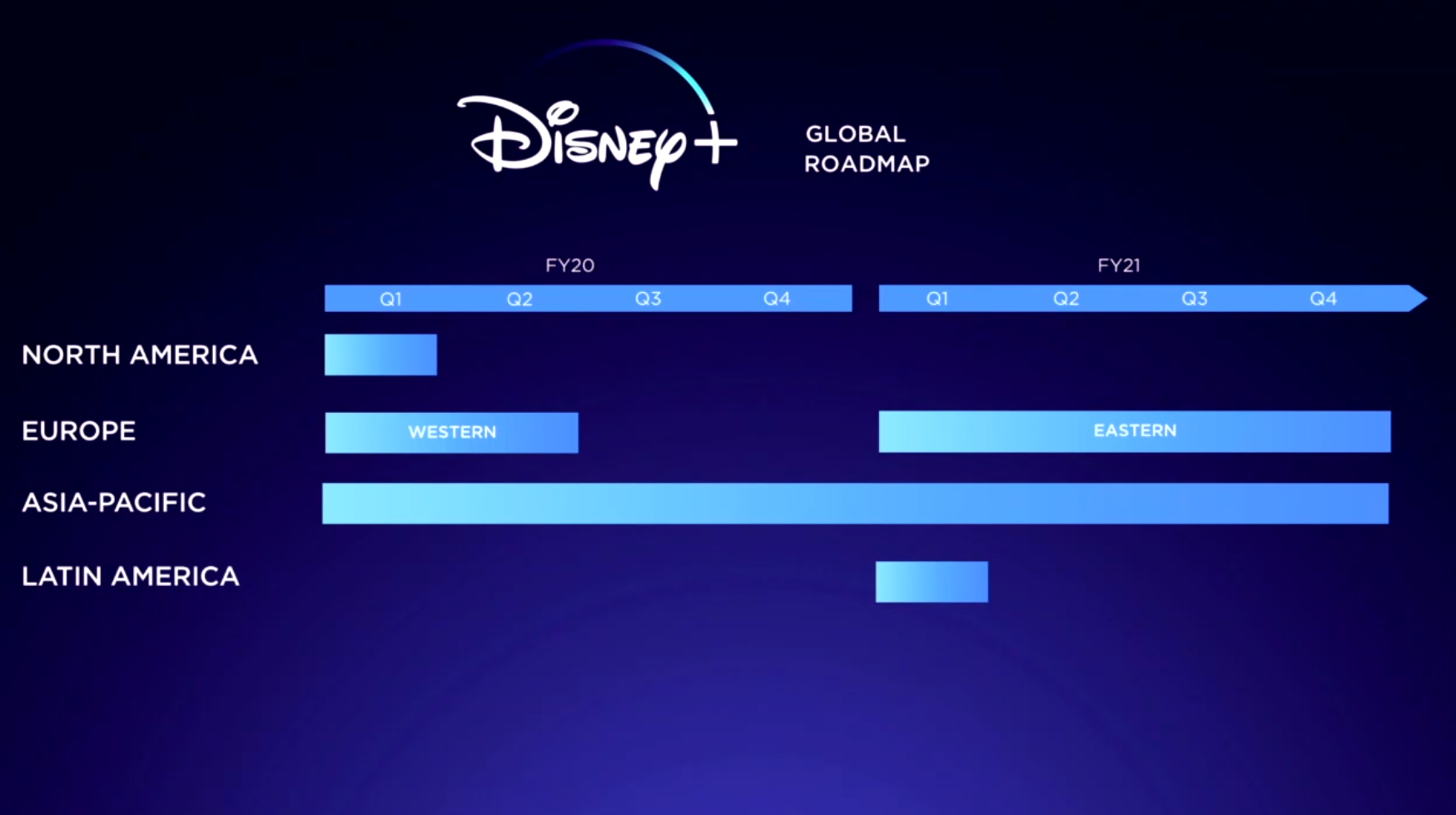 Disney also announced plans for streaming via web browsers on PCs.
Earlier this month, the media giant announced a new $13 per month bundle that'll include Disney+, Hulu, and ESPN+ subscriptions. As if that weren't enough, Disney now has full control of Hulu after acquiring Comcast's Hulu stake for at least $5.8 billion.
What are your thoughts on Disney+ so far?
Let us know by leaving a comment below.
Source link: https://www.idownloadblog.com/2019/08/19/disneyplus-devices/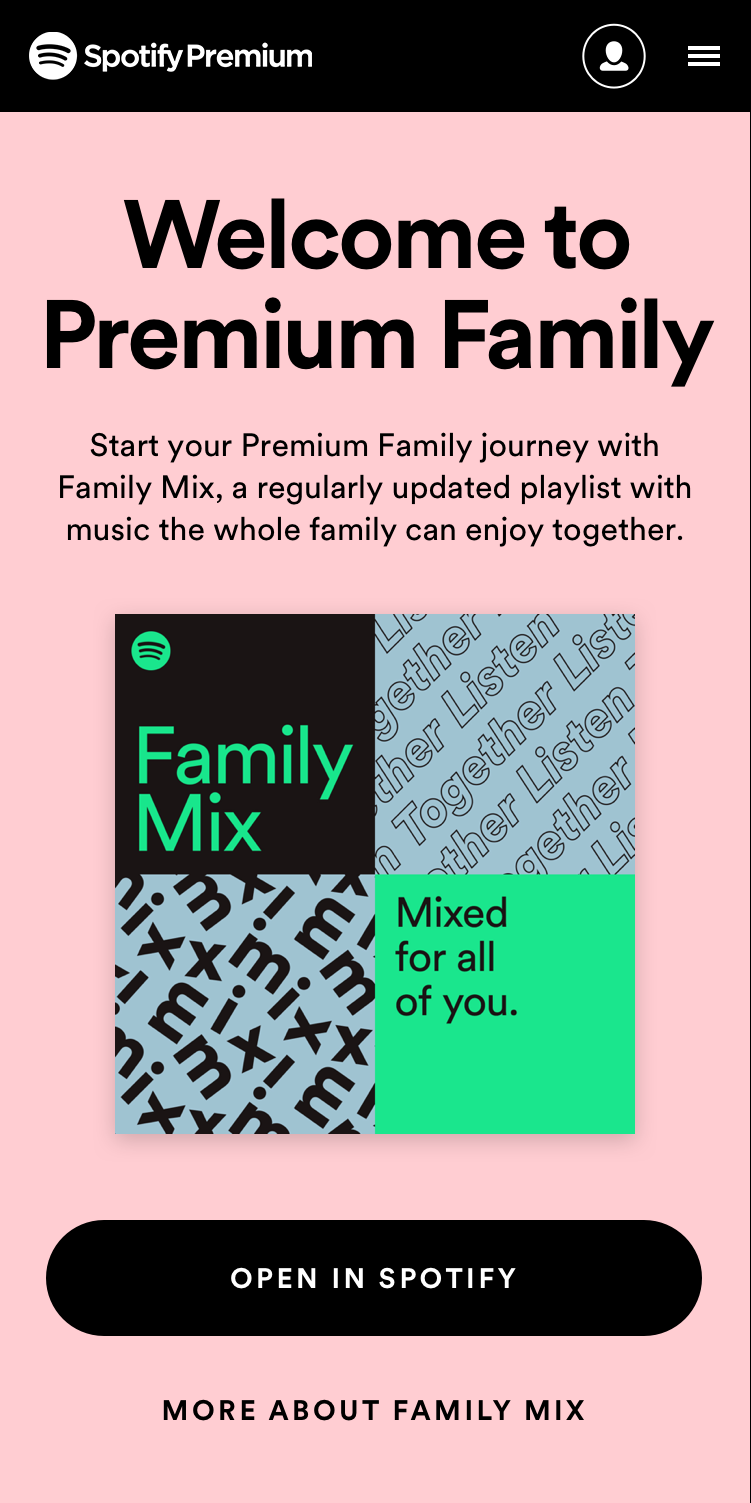 Your Spotify subscription might get more expensive as the music-streaming leader tests a price increase for family plan subscribers in markets where it's already a dominant force in music, like Scandinavia, to see whether it can raise prices in the region and around the world.
The current family plan that Spotify offers, which will soon let parents manage explicit content filters for kids' accounts from their device, is a $15 per month value in the United States. However, that price point could potentially increase across all markets should Spotify decide to expand this test beyond Scandinavia. On the other hand, it is entirely possible that the higher prices might not be made permanent at all or at least might not roll out anywhere else.
From Thursday's report from Bloomberg:
Spotify will raise the price of its family plan by about thirteen percent, said the people who asked not to be identified because the increase hasn't been announced. The test doesn't mean Spotify will raise prices elsewhere or do so permanently in Scandinavia, they said. […] Spotify has also tested a plan called Premium Duo that offers two subscriptions for 12.49 euros ($13.91) a month.
Needless to say, the company declined to comment.
While this price hike could indeed boost revenue in markets where Spotify already has a strong presence, Netflix has learned the hard way that raising price for consumers may not be the best way to grow its user base globally in a customer-friendly manner.
Bloomberg has more:
Higher prices might help placate music companies, which have complained about falling revenue per user. They've previously questioned why Spotify doesn't use its market-leading position to raise rates.
Despite recently announcing 108 million paid accounts, Spotify is still losing money.
That's because the service is still in a growth stage and has been relying heavily on discounts to keep customers and attract new ones. In fact, the Swedish company has experienced a significant decline in the average revenue per user over the last few years because of growing use of family plans and heavy discounts to draw in new customers and keep existing ones.
North America, Latin America and Europe account for more than 80 percent of Spotify's customer base. The company is making a big push in Asia, where it has sold its service at low prices to compete with local players and free alternatives such as YouTube.
Contrasting Spotify's 108 million paid customers, Apple Music had about 60 million paid accounts at midyear. Both services charge $15 per month for a family plan.
Aside from improved explicit content filters and parental controls for Spotify's family accounts, the company also unveiled a new personalized "Family Mix" playlist, packed with songs "the whole family enjoys". Apple and Spotify are apparently negotiating a truce that would permit Spotify users to control music directly via Siri.
Source link: https://www.idownloadblog.com/2019/08/19/spotify-testing-higher-prices/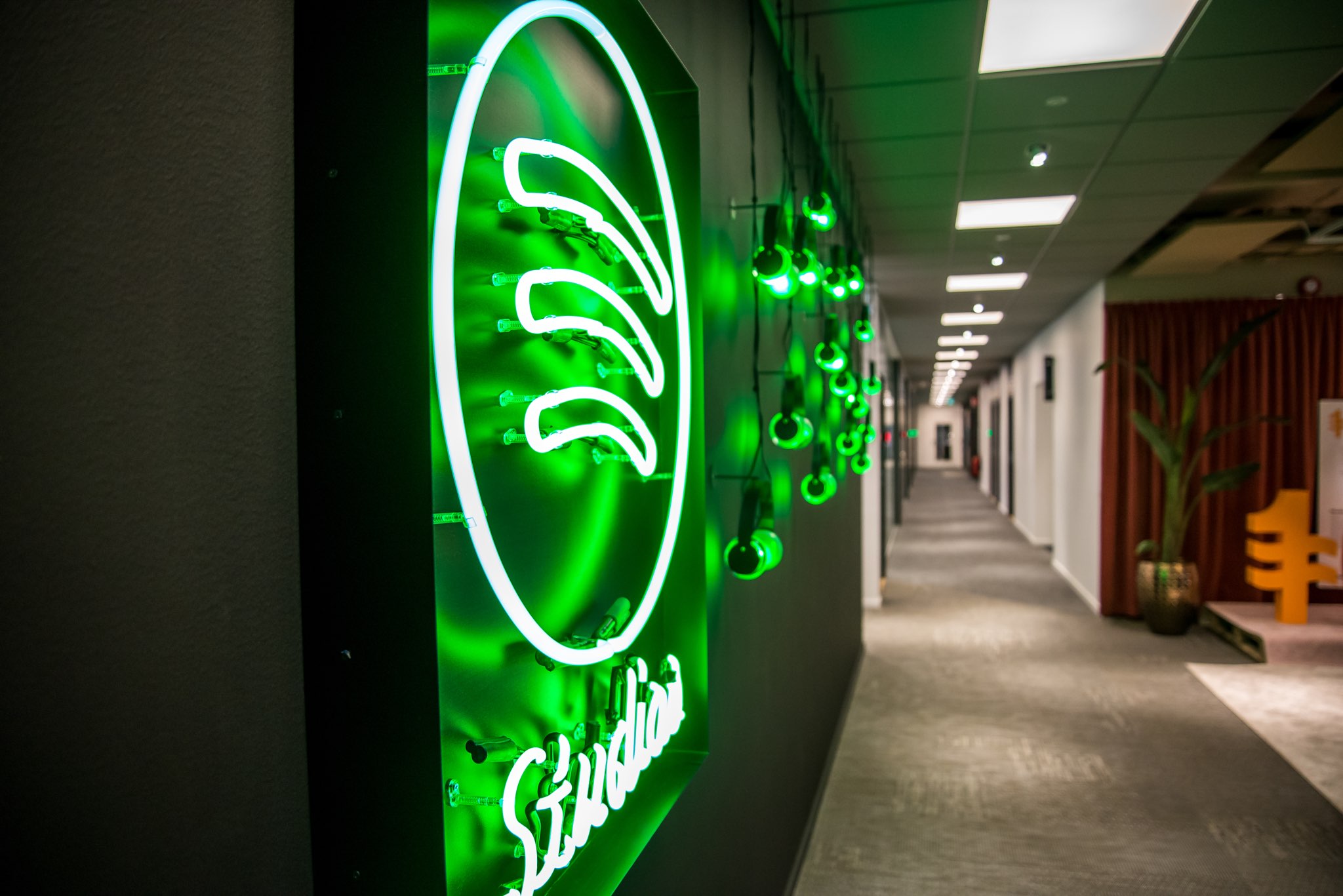 Parents will finally be able to toggle the explicit content filter in Spotify for any of their kids' sub-accounts, a feature that the company says people have been asking about for years now.
While Spotify has had parental controls for quite some time now, they used to be handled on a per-device basis. With today's announcement, the leading music-streaming service will enable parents to easily turn on or off and manage the explicit content filters for their kids, on their own device, by using Spotify's new parental controls for family subscriptions.
Spotify is also adding a "Family Mix" playlist today.
Hidden behind a password-protected section within the Spotify settings, the new explicit content filters for family accounts are only available to parents, who can now finally remotely manage and control the music their kids are permitted to listen to.
Unveiled back in 2014, Spotify Family Plan allows a family of six unlimited access Spotify's Premium service for $15 per month, with each account getting its own personalized recommendations, playlists, listening history and so forth.
From Spotify's media release.
Here's an overview of what the Swedish company introduced today;
Family mix: Families will get exclusive access to a personalized playlist packed with songs the whole family enjoys. Family Mix is updated regularly and you can control who is in each session to optimize your family's favorite shared listening moments.
Family hub: Billing users can now manage their Family's settings in one place, including adding or removing family members, keeping your home address up to date and adjusting your parental controls.
Six accounts: Spotify Premium Family still provides six individual Spotify Premium accounts for family members living under one roof, meaning you'll keep your own saved music and playlists.
The new parental controls for family accounts are available starring today in Ireland.
Spotify, which recently passed 108 million paid subscribers, has said this feature will be rolled out "soon" in other countries. If you're already a Premium family user, Spotify will notify you as the upgraded family plan becomes available.
Apple Music already has explicit content filters for family accounts.
In iOS 12, parents can handle these controls for Apple Music in Settings → Screen Time → Content & Privacy. From there, you can toggle content restrictions on or off individually for music, movies, TV shows, podcasts, books and TV shows.
Apple and Spotify are reportedly negotiating a truce that would permit Spotify users to control music directly via Siri, a feature that is actually available to all third-party apps via the SiriKit.
Source link: https://www.idownloadblog.com/2019/08/19/spotify-family-controls/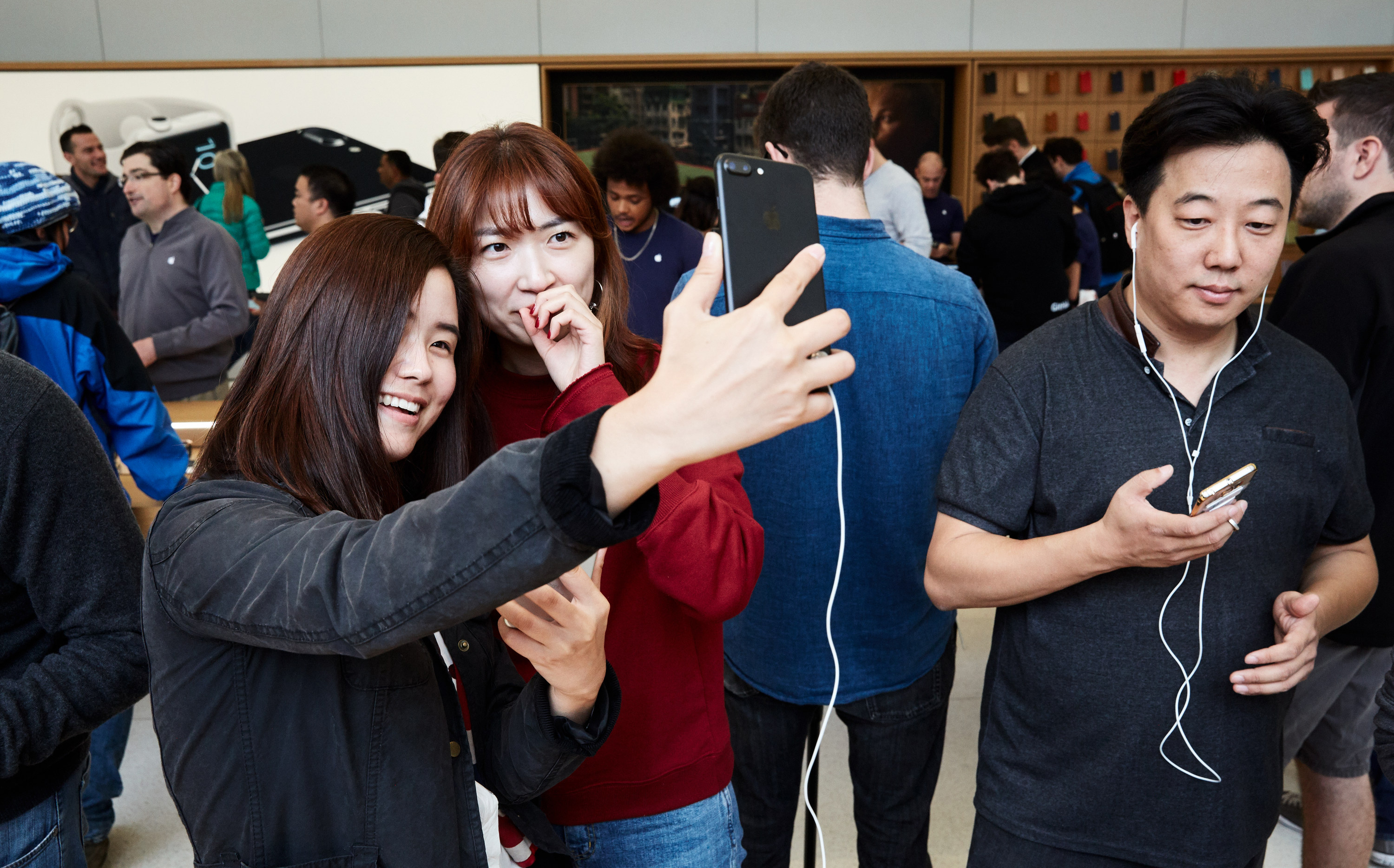 Tim Cook made a "good case" at a dinner with President Trump last Friday that its chief global competitor Samsung Electronics could gain an edge because all of Apple's "Designed in California", "Made in China" products like iPhone will get hit with the new US tariffs.
"I thought he made a very compelling argument," Trump told reporters.
There will soon be a ten percent tariff imposed on $300 billion worth of goods imported from China by the US, potentially resulting in price hikes on Apple products. The tariffs won't apply to many Samsung product because they're made in plans in Vietnam, South Korea and elsewhere.
According to The Washington Post, investment bank Goldman Sachs estimates that more than 60 percent of the items subject to those tariffs will be consumer goods. The Trade Partnership estimates that retailers will pass on the tariffs to consumers in the form of higher prices.
"Apple will be hit by tariffs because it makes the majority of its devices in China before importing them to the US and other parts of the world," Bloomberg writers Jennifer Jacobs and Mark Gurman explain.
Having dinner tonight with Tim Cook of Apple. They will be spending vast sums of money in the U.S. Great!

— Donald J. Trump (@realDonaldTrump) August 16, 2019
The Cupertino tech giant previously warned that additional tariffs could have a wide range of negative impact on both itself and its consumers, claiming it would result in a reduction of Apple's US economic contribution (Apple claims its US job footprint has gown to 2.4 million) and weigh on its global competitiveness.
"The Chinese producers we compete with in global markets do not have a significant presence in the US market, and so would not be impacted by US tariffs," Apple wrote in a letter sent to the United States Trade Representative Robert Lighthizer last week, seen by CNBC. "Neither would our other major non-US competitors," the letter continues. A US tariff would, according to the letter, "tilt the playing field" in favor of Apple's global competitors (read: Samsung).
Apple could react to the new tariffs in two ways.
Good things were stated on the call with China the other day. They are eating the Tariffs with the devaluation of their currency and "pouring" money into their system. The American consumer is fine with or without the September date, but much good will come from the short…..

— Donald J. Trump (@realDonaldTrump) August 14, 2019
Firstly, it could — joy — pass the added cost along to the consumer by raising product prices. Bank Of America estimates that Apple might respond by raising iPhone prices by about ten percent, which in their calculations would reduce demand by as much as twenty precent, or about 10 million units.
Or, Apple could absorb the negative effects of the tariffs by sacrificing a slice of its high margins, in which case Wall Street investors would be hit with a reduction of earnings per share. According to Reuters, Bank of America's back of the envelope math suggests the impact of the new tariffs will be roughly $0.50-$0.75 (annualized per share) hit to earnings with roughly $0.30-$0.50 from iPhones.
But one revered Apple analyst is not worried about the effect of the tariffs on the company. Ming-Chi Kuo of TF International Securities, writing in a research note seen by Forbes, says that "in the mid-short term, Apple will absorb most of the additional costs due to tariffs and the prices of hardware products and shipment forecasts for the US market will remain unchanged."
While he expects Apple's profits to decline in case the company chooses not to raise prices, it's going to be a temporary blip on the radar because the profit from its services business is growing and non-Chinese production locations will gradually increase.
"We believe that Apple's non-Chinese production locations could meet most of the demand from the US market after two years," reads Kuo's research note.
What do you think will happen when the new tariffs go into effect?
Let us know by leaving a comment below.
Source link: https://www.idownloadblog.com/2019/08/19/apple-tariffs-samsung/