Don't blame the titanium frame: Apple confirms iPhone 15 Pros are overheating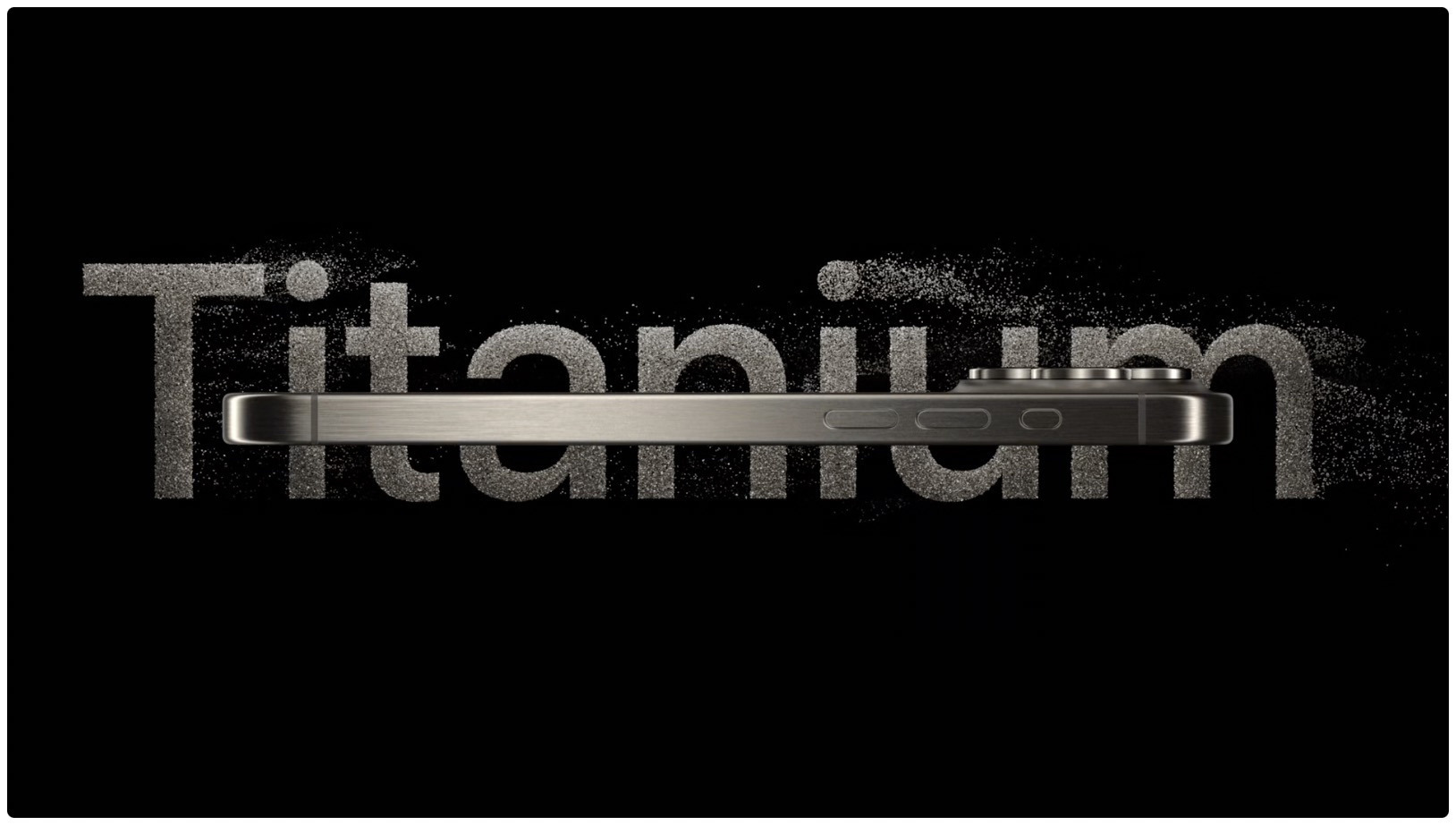 Apple has acknowledged the overheating issue plaguing an unknown number of the iPhone 15 Pro and iPhone 15 Pro devices, promising a software fix.
In the past week, overheating reports began cropping up. As only the iPhone 15 Pro and iPhone 15 Pro Max owners complained about this issue, some people speculated that something about the design of the iPhone 15 Pros is causing overheating.
Apple attributed the overheating problem to three software factors, saying it should be resolved soon by an iOS 17 update. The company eliminated any possibility of a hardware problem. It also said the titanium frame and the internal aluminum substructure of the iPhone 15 Pros has nothing to do with overheating.
Apple admits the iPhone 15 Pros suffer from overheating
In a statement to Forbes reporter David Phelan, the iPhone maker explains that the iPhone 15 Pros overheating issue is caused by three factors:
Restoring the device from backup or setting it up as new
Misbehaving third-party apps
A bug in iOS 17
Here's Apple's statement to Forbes in its entirety:
We have identified a few conditions which can cause iPhone to run warmer than expected. The device may feel warmer during the first few days after setting up or restoring the device because of increased background activity.
Yes, this is a known side-effect when restoring a device from backup or setting it up as new. You've noticed this yourself: After upgrading your iPhone to a major new iOS release like iOS 17, it feels slow and warm the first few hours or even days. On the other hand, many people claim their device continues overheating beyond this initial setup period.
Another issue involves some recent updates to third-party apps that are causing them to overload the system. We're working with these app developers on fixes that are in the process of rolling out.
The main culprits are well-known apps millions use, like Instagram, Uber and the graphically intense racing game Asphalt 9: Legends. Forbes says Instagram provided a fix in an update released on Wednesday.
We have also found a bug in iOS 17 that is impacting some users and will be addressed in a software update.
Hmm, something tells me that could be why many iPhone 15 Pro and iPhone 15 Pro Max owners complain about overheating. Forbes has learned that the software fix will not throttle the CPU to fix the iPhone's overheating issue cheaply.
However, Apple's statement doesn't address an influx of companies on social media about the entire iPhone 15 lineup overheating during USB-C charging.
Dxomark temperature tests for the iPhone 15 Pro Max versus other models. Interestingly their regular iPhone 15 got even hotter. https://t.co/jaOQp9BXx3 pic.twitter.com/cKmdOzjPgB

— Mark Gurman (@markgurman) September 28, 2023
Does overheating pose a safety risk?
No, the overheating issue does not pose a safety risk because all iPhones use built-in protections to regulate the temperature of internal components.
And if the temperature exceeds a certain threshold, a temperature warning screen is displayed to the user, saying "iPhone needs to cool down before you can use it." If your iPhone was left under direct sunlight during the summer, you may have seen this screen. Speaking of which, we have some cool tips on keeping your iOS devices from getting too hot, so be sure to check them out.
Finally, Apple stresses that there's no risk to safety or to long-term performance of the iPhone as iPhones and other iOS and iPadOS devices have built-in protections to prevent overheating. If the temperature inside the iPhone increases beyond the normal range, it protects its components by regulating the temperature.
Conflicting overheating reports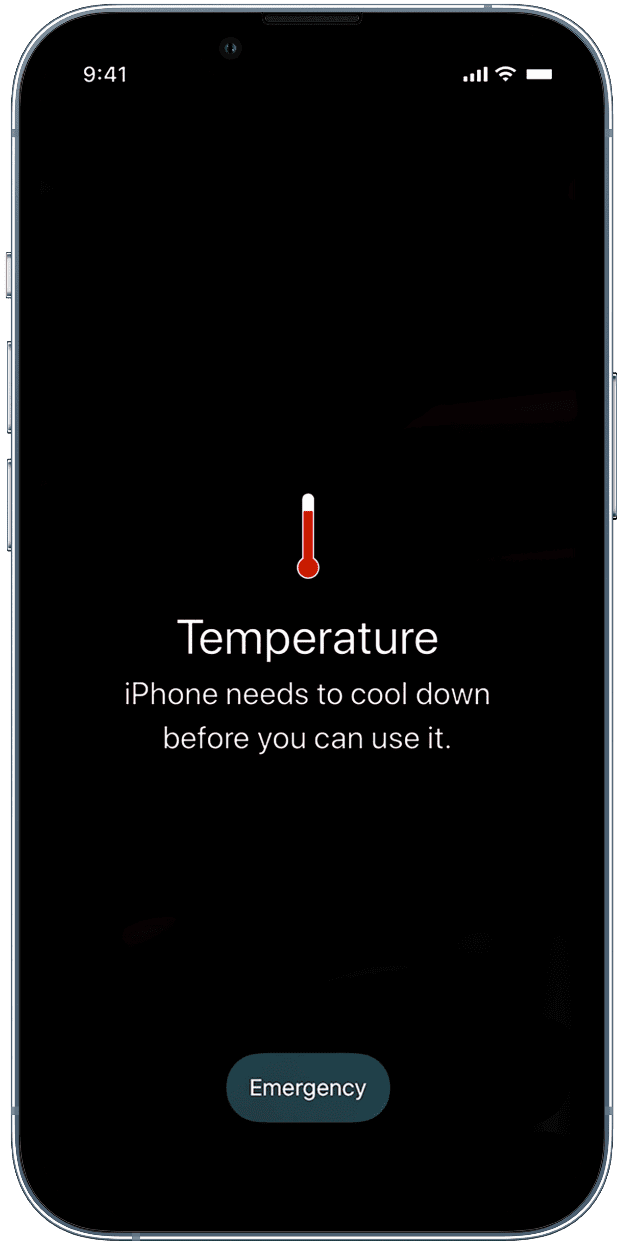 Soon after the iPhone 15 family landed on store shelves on September 22, early adopters began complaining about overheating. The reports were inconsistent, with some people experiencing overheating only when charging their iPhones and others claiming their phones felt hot throughout the day.
Users speculated that some people who use cheap USB-C chargers might be behind this, but that's impossible as all devices that use the USB-C Power Delivery protocol, like the latest iPhones, negotiate their power requirements, falling back to the default slow charging if unsuccessful.
Restoring from iCloud backup strains the resources
In a support document, Apple explains that any iPhone may temporarily feel warm to touch when set up for the first time or restored from backup. As soon as you enter your iCloud information at setup, the iPhone begins downloading gigabytes of apps, data, settings, photos, videos and more. On top of that, Spotlight and Photos must re-index content on your device.
Using graphics-intensive or processor-intensive apps, games or features, including augmented reality apps and streaming high-quality video, will also make the phone warmer. "These conditions are normal and your device will return to a normal temperature when the process is complete or when you finish your activity," it reads.
Source link: https://www.idownloadblog.com/2023/09/30/apple-comments-iphone-15-pro-overheating-software-fix/