AltStore AltServer updated to version 1.7 with support for iOS 17 and macOS Sonoma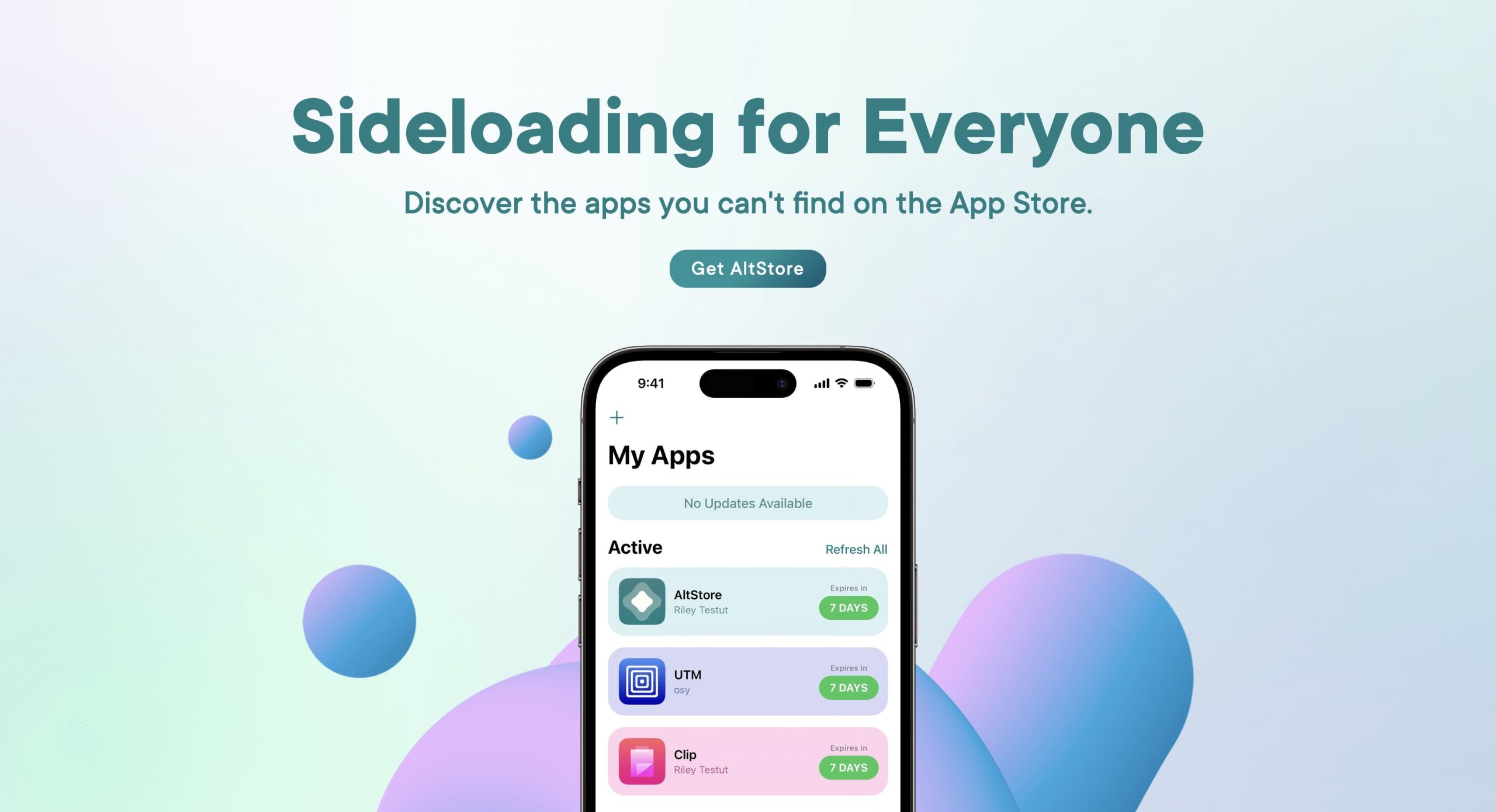 Today, Apple released iOS & iPadOS 17 to the general public, unleashing a bevy of new features, interface improvements, and more to iPhone and iPad users. But shortly following that release, the AltStore Team came out with a new update of their own: AltServer and AltStore version 1.7.
The AltStore Team announced the latest update via a long string of posts shared to X Monday afternoon, revealing everything new in the latest updates. Those Tweets are shown below for your viewing pleasure.

Starting with AltServer, the program installed on macOS and Windows to serve as the go-between for your iPhone or iPad and your sideloading experience, we can gather that AltServer version 1.7 introduces the following changes:
New Features

– Users no longer need to install the Mail app plug-in to use AltServer
– Support for Apple's upcoming macOS Sonoma operating system

AltJIT CLI

– A command line tool to enable AltJIT on iOS & iPadOS 17 devices
– Used internally by AltServer, but can be run manually via Terminal
– Requires installing additional dependencies

Fixed

– AltJIT is now fixed in iOS & iPadOS 17
– About panel no longer appears behind other apps
– Copyright year updated to 2023
As you can probably tell, one of the biggest changes in this update is support for Apple's upcoming macOS Sonoma operating system for Mac computers, which is slated to launch Tuesday, September 26th (that's next week). Another major change is that users don't have to use the Mail app extension to sideload apps anymore – this means you won't need to keep your Mail app open anymore, and it's an important and necessary change because macOS Sonoma no longer supports third-party Mail app plug-ins.
But apart from that, most of today's announcements discussed a new feature called AltJIT, which allows sideloaded apps to take advantage of just-in-time compilation. iOS & iPadOS don't typically allow JIT compilation, but AltStore has a workaround for this to make it possible. Apps sideloaded with JIT can run significantly faster, while some apps that can't run without it now can. It's a useful feature and we can't wait to see how developers take advantage of it.
And then there's AltStore, which is the application you sideload onto your iPhone or iPad so that you can manage all the rest of your sideloaded apps. AltStore was also updated to version 1.7 today, but its list of changes is slightly different than that of AltStore:
New Features

– New "Active Apps" widget for iOS & iPadOS 17
– View the remaining days of all active apps right from the Home Screen
– Refresh sideloaded apps right from your Home Screen by tapping on their countdown timers

Improvements

– Converted existing "Refresh All Apps" Shortcut into an App Shortcut
– Available by default in App Shortcuts section of Shortcuts app
– Displays accurate progress when refreshing apps via the Shortcuts app
– Updated existing Home Screen widget to support refreshing apps by tapping on countdown timer
– Full compatibility with macOS Sonoma

Fixed

– Fix AltJIT on iOS & iPadOS 17
– Apps with manually removed extensions can now be updated
– Fixed not refreshing AltStore last when refreshing via Shortcut
– Fixed error log not displaying all detailed information for certain errors
AltServer and AltStore come together in a unified user experience that can only be described as one of iDB's favorite ways to sideload applications on iPhones and iPads. The latest updates make this experience even better by adding support for the latest operating systems and adding new AltJIT features that will boost sideloaded app performance when utilized.
If you're an existing user, then you can check for updates right now to find and install the latest update(s). Anyone who isn't already taking full advantage of AltServer and AltStore can visit the team's website to learn more about it and where they can get it.
Are you running the latest version of AltServer and AltStore yet? Let us know in the comments section down below.
Source link: https://www.idownloadblog.com/2023/09/18/altstore-update-version-1-7/