This 11-in-1 USB-C hub can run dual 4K displays and more for just $55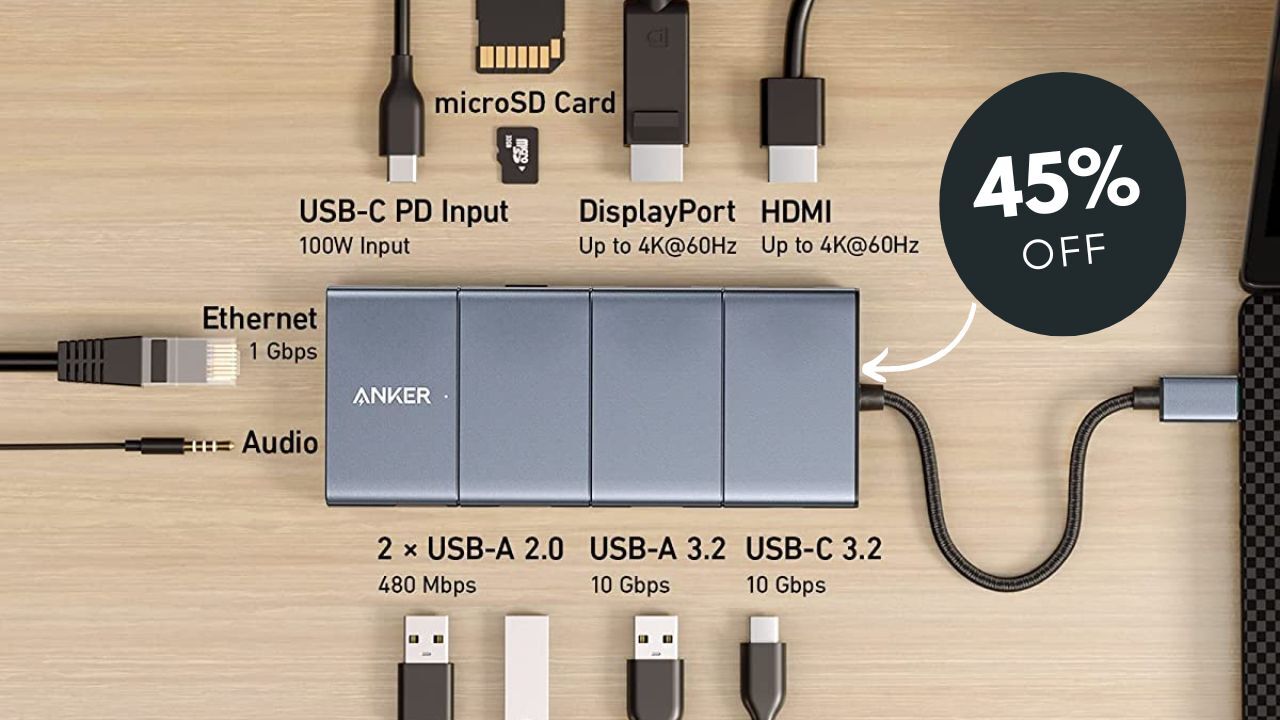 Earlier this week, we had a great deal on a 6-in-1 USB-C hub, but do you know what's better than 6? 11! That's right, this is the Anker 565, a massive 11-in-1 USB-C hub that is capable of high-speed data transfers, 100W PD charging, and running dual 4K monitors. I don't think I even have enough devices on my desk to fill up all of the ports on this thing, but heck for $55, I might try.
Purchases made on this page help support iDB. We may earn a small commission when you purchase through links on our site.
Everything you need to know:
Ports include – a 10Gbps USB-C data port, a 10Gbps USB-A data port, a 4K HDMI port, a 4K DisplayPort, a 100W USB-C Power Delivery input port, two 480 Mbps USB-A ports, an ethernet port, an aux port, and an SD/micro SD card reader
Transfer files at high speed with the 10Gbps USB ports
Connect to the DisplayPort and HDMI port simultaneously to enjoy dual 4K displays #60Hz (with a DP 1.4 laptop)
Pass-through charging supported at up to 85W with the 100W USB-C PD port, so you can fast-charge your laptop while accessing the hub's other functions
Power adapter for PD port not included*
Includes Anker's 18-month warranty
Product has a 4.2-star rating on Amazon
You will need to use promo code ANKERHUB8388 at checkout to get the full discount
ZAGG sale: save 25% on cases, keyboards, chargers, and other accessories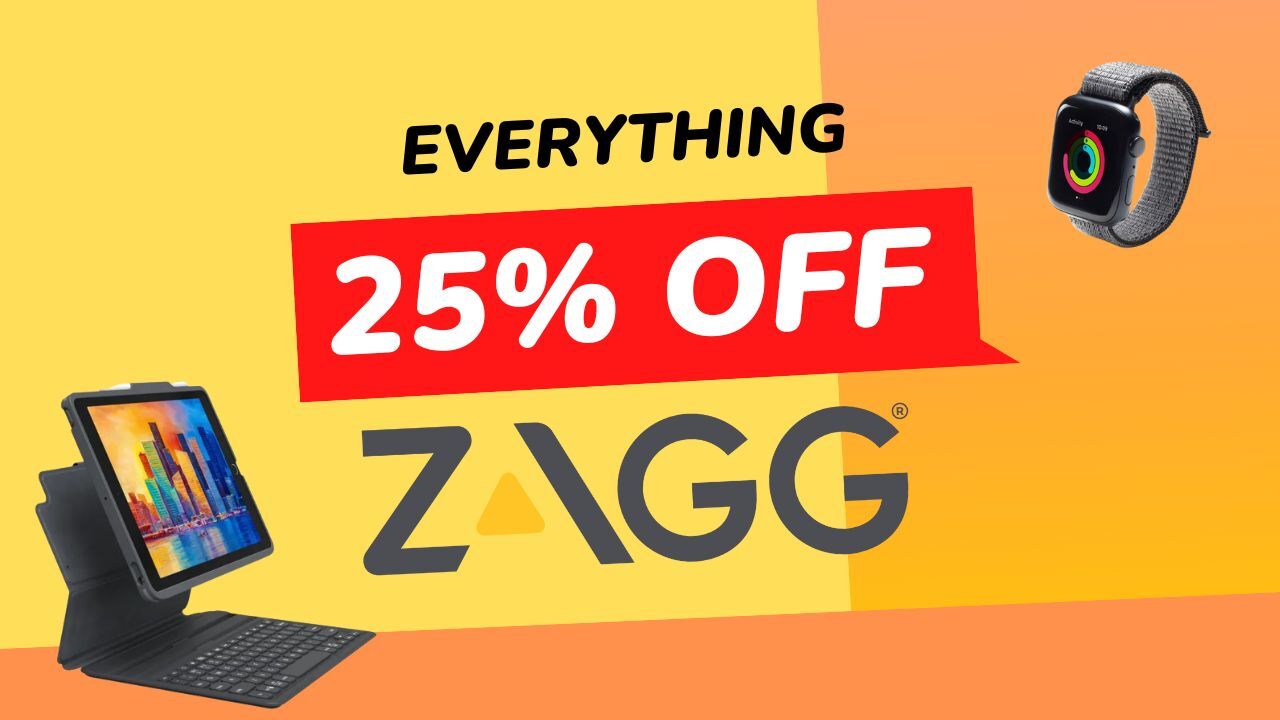 Save up to 55% on Nomad's leather cases, charging stations, and other accessories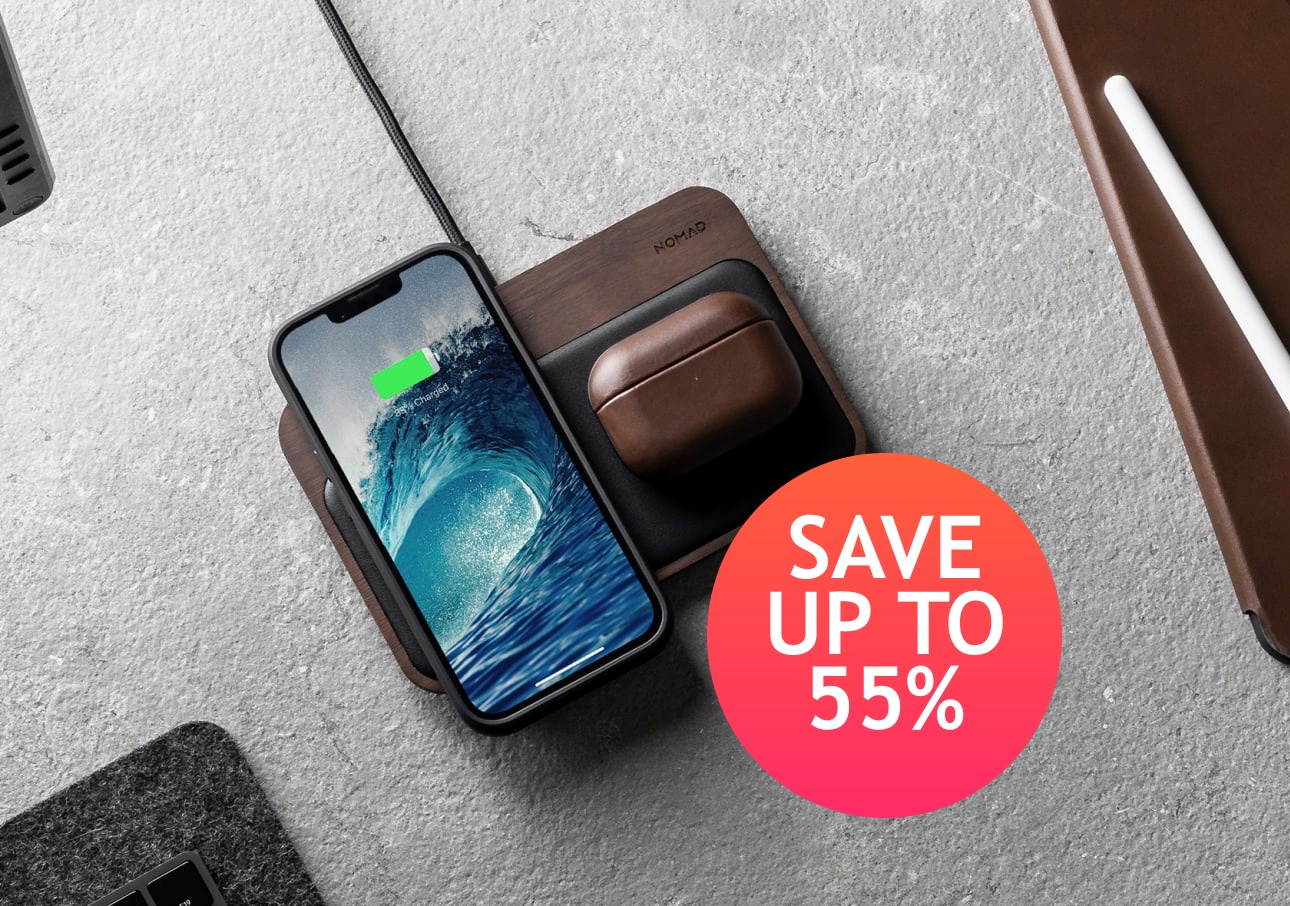 Source link: https://www.idownloadblog.com/2023/03/17/anker-565-11-in-1-usb-c-hub-deal/