Free Apps to Download TODAY ONLY 03/28/2023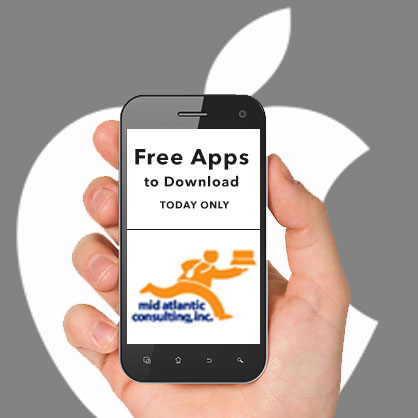 EverPlan – My Daily Organizer , Sliding Puzzle – Board Game , MathxCreature:Math Puzzle Game and more
EverPlan – My Daily Organizer ( $9.99 → Free ) Shanghai Fengge Information Technology Co., Ltd. EverPlan – My Daily Organizer helps even those with the craziest schedules stay on task. This productivity app manages tasks, appointments, reminders, memos, and grocery lists all in one place. Think of it as command central for your life. Data is synced between all your devices so you never miss a beat. EverPlan – My Daily Organizer simplifies everything so you can spend more time enjoying life and less time stressing over it.
Sliding Puzzle – Board Game ( $0.99 → Free ) Grzegorz Surma Slide the tiles to arrange them in an ascending order, starting with the number one in Sliding Puzzle. Unlock bigger and more challenging boards as you go along. See how you compare against your friends on Game Center.
MathxCreature:Math Puzzle Game ( $1.99 → Free ) particlemade MathxCreature is a cute math puzzle game designed to be both enjoyable and educational. It's easy for your child to just pick up and play at any time. The app will help your child improve on addition, subtraction, multiplication, and division skills.
ComicBook! ( $2.99 → Free ) 3DTOPO Inc.
ComicBook! provides you with the tools to make your very own comic book from scratch. You're able to choose from 105 different frame layouts, 10 photo filters, 11 caption tools, 10 licensed comic fonts, and a whopping 374 stickers. When you're finished slapping it all together, you're able to save your comic as a PDF or as a JPEG image. You can also share it via Facebook, Twitter, or email. Additional sticker packs are available via in-app purchase.
DashTabs: Firebase, AdMob … ( $1.99 → Free ) Actowise LLC DashTabs makes it easier to manage your app and track its performance. The app allows you access development consoles like Firebase, AdMob, RevenueCat, AppStore Connect, Google Analytics, and more. You're able to manage app build and metadata right from your device. The app is extremely intuitive and even remembers your zoom preference for each website.
Peppa Pig™: Fun Fair ( $3.99 → Free ) Entertainment One Jump into Peppa's wonderful world and enjoy a fun-filled visit to the theme park. You and your child will be able to ride a train, float in a hot air balloon, help make candy floss, drive bumper cars, and much more. During the adventure you'll be able to collect stickers for your scrapbook.
Source link: http://appadvice.com/apps-gone-free