Free Apps to Download TODAY ONLY 01/24/2023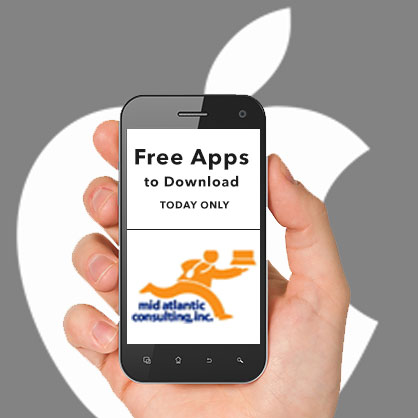 Retro Sketch | Magic Screen , hyperPad Visual Coding on iPad , Dark Night – mode for Safari and more
iPad:
hyperPad Visual Coding on iPad ( $14.99 → Free ) UntitledD
Whether you have a story to tell, a topic to teach, or just want to play some games on your iPad, you'll have no problem jumping right in with hyperPad. Just drag and drop everything from characters to controls right onto your workspace and hyperPad will take care of the rest. You're able to choose from hundreds of graphics, or you can create and import your own. The app also includes built-in music and sound effects, a full-featured physics engine, and interactive tutorials.
Retro Sketch | Magic Screen ( $1.99 → Free ) App Craft Studio Retro Sketch is the Etch a Sketch reimagined. Use the left and right knobs to draw lines. The concept is just like that of an Etch a Sketch. To erase the board, you turn over and shake. The fun is limitless.
Dark Night – mode for Safari ( $0.99 → Free ) Balazs Galambosi Dark Night is a Safari extension for browsing in dark mode. The app adds a dark but pleasing theme to webpages. You're able to disable the extension on a per-site basis so you can switch between dark and light mode depending on the time of day. Dark Night prides itself on privacy. There is no data collected while you're browsing so kick back, relax, and surf.
Peppa Pig™: Happy Mrs Chicken ( $3.99 → Free ) Entertainment One
Jump into Peppa's wonderful world and enjoy a fun-filled outdoor adventure. You and your child will be able to take part in egg laying competitions, complete mazes, jump in puddles, complete jigsaw puzzles, and more. During the adventure you'll be able to collect stickers for your scrapbook.
ThoughtJots ( $0.99 → Free ) Joseph Kim
ThoughtJots is a straight-forward no-nonsense digital journal. The app lets you write without interruption. Just type out what you're thinking; you can always go back later and change it up. It's designed to be a stream of consciousness. Whenever a thought pops in your head simply jot it down.
Source link: http://appadvice.com/apps-gone-free