Free Apps to Download TODAY ONLY 01/23/2023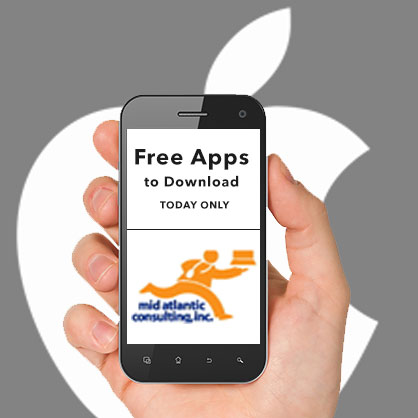 FocusDots: Tomato Focus Timer , MathxCreature:Math Puzzle Game , Reminders Widget and more
iPhone:
Waiter Pal: Tip Tracker ( $3.99 → Free ) Maervince Gonzales Waiter Pal is designed to help tipped workers track their income. The app makes it easy to track both cash and credit card tips. You can then figure out your average hourly pay and monthly or yearly income. You can create your own categories and subcategories. You can also set notifications to remind you to add your tips at a specific date and time. The app works offline so you don't need to worry about having an internet connection.
caff.ai – Manage your caffeine ( $0.99 → Free ) Pabrai, LLC Caff.ai makes it easier for you to track how much caffeine you consume and when you consume it. This app will let you know when you should avoid caffeine and help keep you within an optimum range. Before you know it you'll be sleeping better, experiencing fewer headaches, and have more energy.
FocusDots: Tomato Focus Timer ( $1.99 → Free ) particlemade Keep focused on tasks with this simple time management app. Decide on a single mission you wish to complete and start the timer. There are 11 different themes to choose from. The app also offers inspirational quotes and daily summaries to motivate you.
MathxCreature:Math Puzzle Game ( $1.99 → Free ) particlemade MathxCreature is a cute math puzzle game designed to be both enjoyable and educational. It's easy for your child to just pick up and play at any time. The app will help your child improve on addition, subtraction, multiplication, and division skills.
Reminders Widget ( $1.99 → Free ) Crater Tech LLC
Reminders Widget enhances the way you use reminders. It taps into the native Reminders app in order to pull any entries you've already created. You can then access all due or overdue reminders from a convenient Today widget. The widget also allows you to create new reminders, sort reminders, scroll through groups, and complete reminders.
Source link: http://appadvice.com/apps-gone-free