Free Apps to Download TODAY ONLY 11/26/2022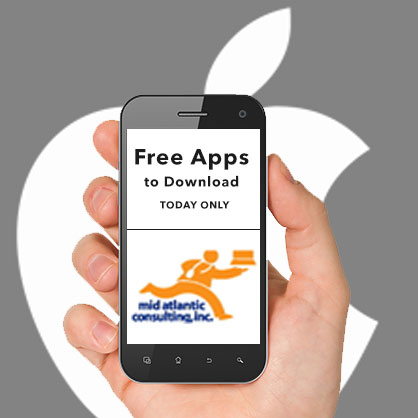 Atomic – Precision Metronome , Countdown # , Stark Dumbbell and more
iPhone:
Atomic – Precision Metronome ( $3.99 → Free ) RT Sixty Ltd Atomic – Precision Metronome is simple and intuitive with advanced customizable features. The app will help you strengthen your tempo and rhythm. There is a click sequencer to design your own click patterns and a tempo advance mode for increasing bpm automatically. You're able to save setlists and click track settings.
Countdown # ( $0.99 → Free ) Khang Le Countdown has one simple purpose but it does it very well. The app lets you count down to important events or holidays using widgets. You can sort events, set reminders, and customize date settings.
Stark Dumbbell ( $4.99 → Free ) Virtual Trainer Sweden AB Stark Dumbbell includes 65 exercises in HD video. It's easy to get started, just follow the step-by-step instructions. All exercises are performed by professional instructors. You can find exercises that target specific muscle groups and create you own personal workouts.
Color Wheel ( $1.99 → Free ) Roman Sevastyanov
No matter the task, Color Wheel will help you find the right color. It includes eight different tools: Digital Color Wheel, Classic Color Wheel, Abstract Color Wheel, Color Picker, Color Mixing, Swatches, Gray Scale, and Golden Ratio. All of the tools include the ability to bookmark your favorite colors and combinations, which can be recalled and sorted in the Color Combinations section of the app.
Farm Games Animal Puzzles for Kids Toddler Apps ( $2.99 → Free ) Eggroll Games LLC
Puzzle pieces appear in the top right corner of the screen, and your child must drag and drop them into the proper cutout space. As each piece is placed, a new piece and cutout will appear. The game includes a variety of adorable animal characters that react in different ways.
Equal=It Unit Converter Plus ( $1.99 → Free ) monkeyLabs Inc. Equal It provides one-tap access to your most frequently used conversions. It includes all of your favorite units from length and weight to acceleration and fuel consumption. The handy built-in calculator allows you to stay in-app while dealing with numbers. The app operates perfectly in both landscape and portal modes on iPad.
Source link: http://appadvice.com/apps-gone-free