How to fix the Duplicates album not showing up in the Photos app on iPhone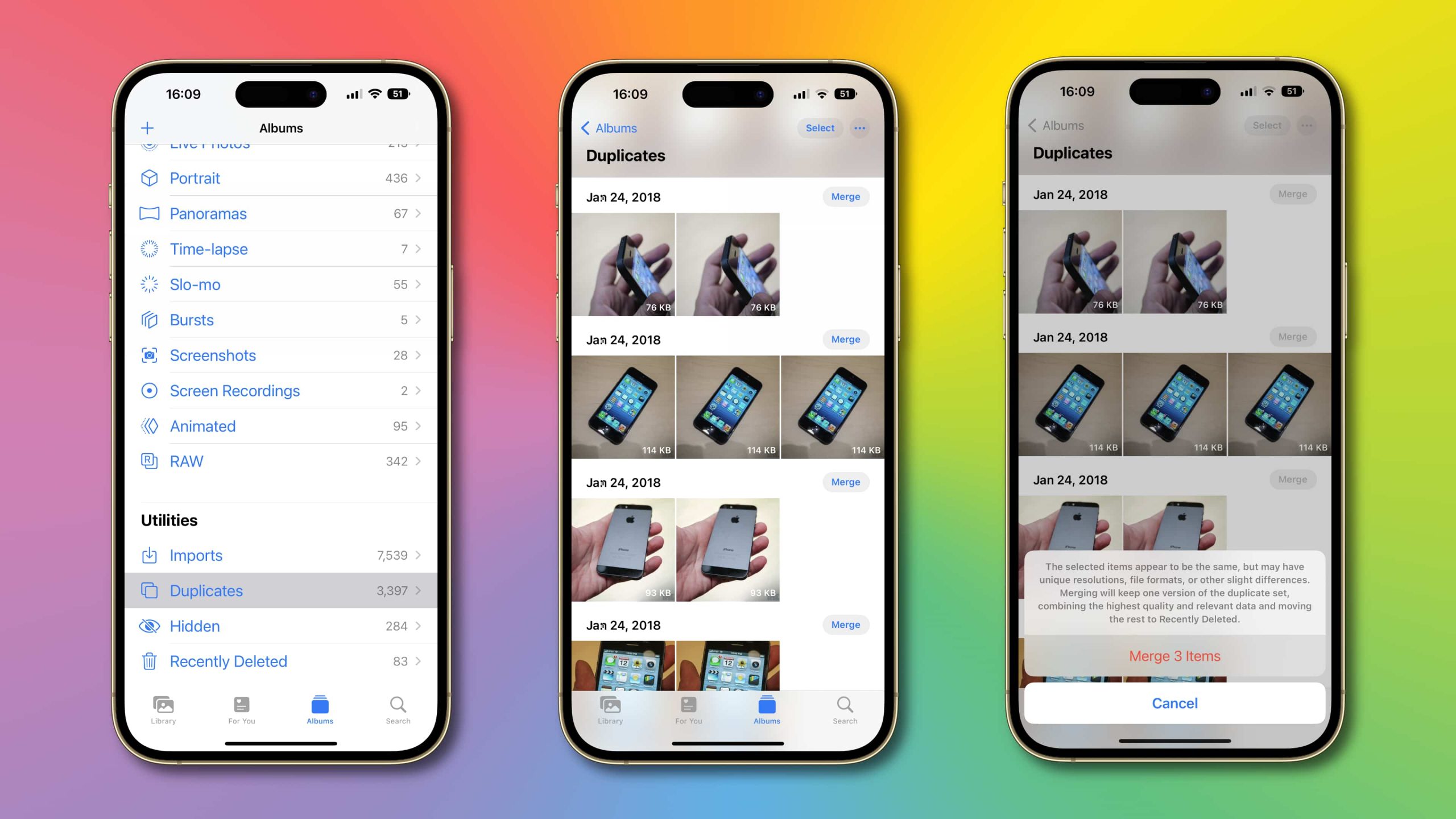 Is Apple's duplicate detection feature in Photos not working for you? Here's how to fix the Duplicates album not showing up in the iPhone's Photos app on iOS 16!
How to fix the Duplicates album not showing up in Photos
The Photos app in iOS 16, iPadOS 16 and macOS Ventura brings much-needed duplicate detection allowing you to identify duplicate photos and quickly clean up your library. This is one of the many awesome "little features" in iOS 16 that works like a charm. Read: How to effortlessly remove a photo's background on iPhone
Duplicate images appear in a new album, titled Duplicates, under the Albums tab.
For some people, however, updating to iOS 16 appears to does seemingly nothing in terms of media duplicate detection in Photos. For them, the Duplicates album just won't appear. The good news is, a little patience will get you a long way here—your iPhone needs time to process your library before the Duplicates album is available.
A support document on the Apple website explains that your iPhone first must complete two steps before the Duplicates album appears in the Photos app.
First, iOS 16 must index your photo library. And with the Photos library indexed, iOS 16 then must analyze photos and videos to find duplicates. Only then shall the Duplicates album appear below Utilities underneath the Albums tab. "The Detection process requires iPhone to be locked and connected to power," says Apple.
How to allow your iPhone to finish Photos indexing
We also recommend leaving the Photos app running in the foreground. "Depending on what tasks are running in the background and the size of your photo library, the process could happen quickly or take up to a few days to complete," it reads.
So there you have it. Just leave your iPhone connected to power overnight so that iOS 16 could index your library and you should be good. You may need to repeat this several times for indexing to finish, depending on the size of your library. In my case, it took more than a day to finish processing a circa 200-gigabyte library.
How to manage duplicate images and videos on iPhone
If you have iOS 16, fire up the Photos app and touch the Albums tab, then hit the Duplicates album below Utilities (if you don't see the album, no identical photos or videos have been detected in your library). You can now find and delete duplicate media by choosing the Merge option, as well as filter the list and more.
Hitting the Merge option will, you guessed right, merge duplicate items, mixing the best-quality version of the photo/video with any relevant data across the duplicates.
At the end of the process, you're left with the highest-quality version in your library while the remaining duplicates get trashed in the Recently Deleted album. If you later change your mind, you can recover any deleted items from the Recently Deleted album for up to 30 days. Read: How to recover deleted iMessages
Source link: https://www.idownloadblog.com/2022/09/28/iphone-photos-duplicates-photos-indexing/