Facebook Messenger is expanding end-to-end encryption to more people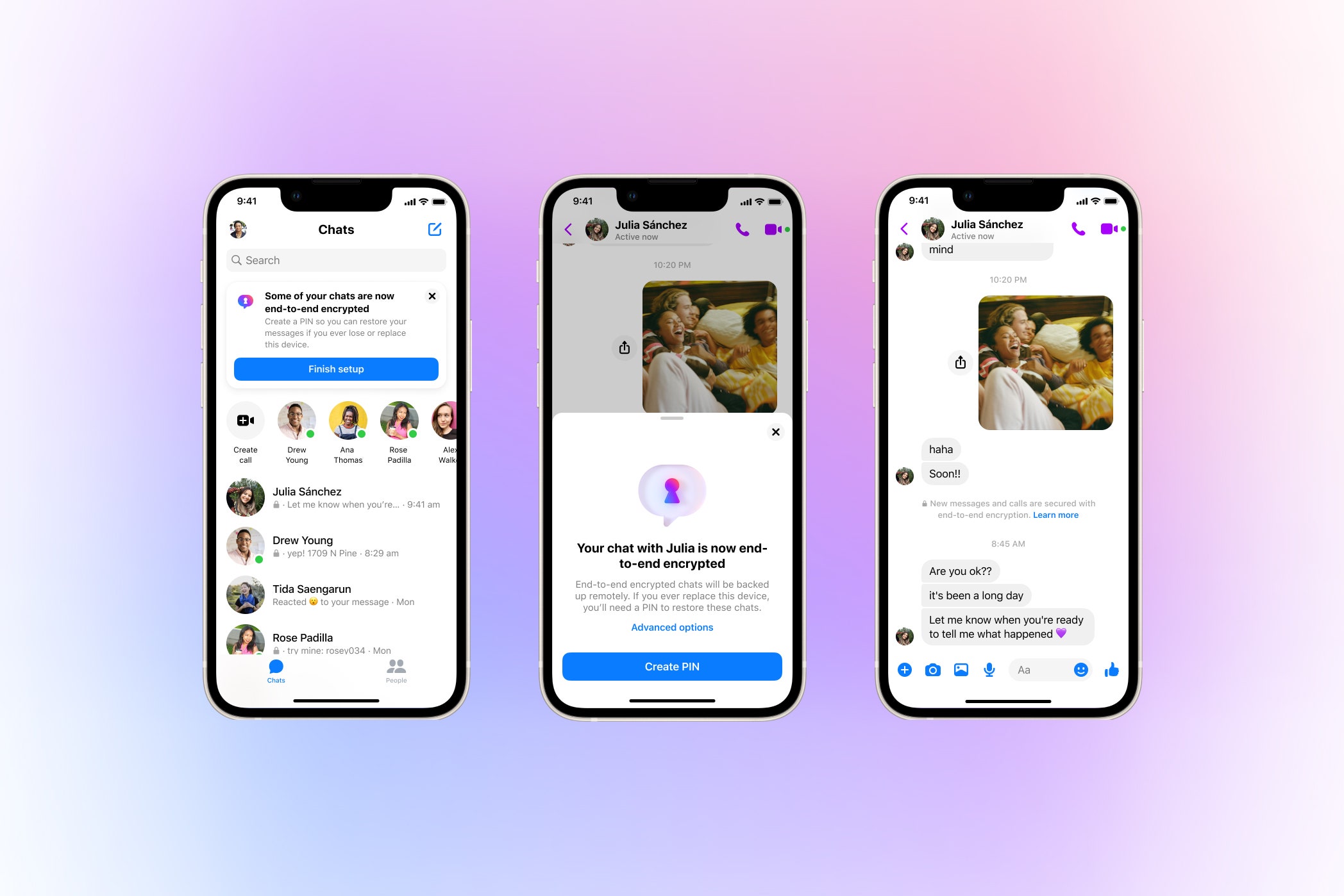 Facebook Messenger supports end-to-end encrypted, but it's off by default. Meta's now made the feature available to more people ahead of a global rollout.
What's happening? Meta's made Messenger's end-to-end encryption option available to more people than before after a high-profile Nebraska abortion case.
Why care? Messenger supports end-to-end encryption, but it's currently a per-chat thing that must be manually switched on. Meta continues working to make the feature turned on by default for all Messenger and Instagram users globally.
What to do? Be aware of the fact that right now Facebook Messenger is not end-to-end encrypted by default for all users. To enjoy protected chatting, all chat participants must use end-to-end encryption. If this feature has rolled out to you, consider testing encryption with a friend who also has it.
---
Messenger's end-to-end encryption expands
Jason Koebler and Anna Merlan, reporting for Motherboard:
A 17-year-old girl and her mother have been charged with a series of felonies and misdemeanors after an apparent medication abortion at home in Nebraska. The state's case relies on evidence from the teenager's private Facebook messages, obtained directly from Facebook by court order, which show the mother and daughter allegedly bought medication to induce abortion online, and then disposed of the body of the fetus.
As The Verge reported, the incident has prompted Meta to expand testing of end-to-end encryption in Messenger. More chats between select users will have end-to-end encryption turned on by default now. As a result, those users won't have to opt-in to enjoy protected messaging. Meta plans to complete a "global rollout of default end-to-end encryption for personal messages and calls" in 2023.
Meanwhile, the company has begun to test a feature called "secure storage" that will allow users to restore their chat history when they install Messenger on a new device. Backups can be locked by a PIN, and the feature is designed to prevent the company or anyone else from being able to read their contents.
End-to-end encryption makes messages and attachments unreadable to anyone but the sender and the intended recipient(s). Messenger chats are currently not encrypted by default so hackers, internet providers and other bad actors can eavesdrop. And law enforcement can easily extract your chats with a court order.
How encryption currently works on Messenger
Messenger gained the option to turn on end-to-end encryption for specific chats and calls in January 2022, but the feature has been in testing since at least 2016. End-to-end encryption on Messenger must be turned on a contact-by-contact basis, which is a hassle. You can do so in two ways.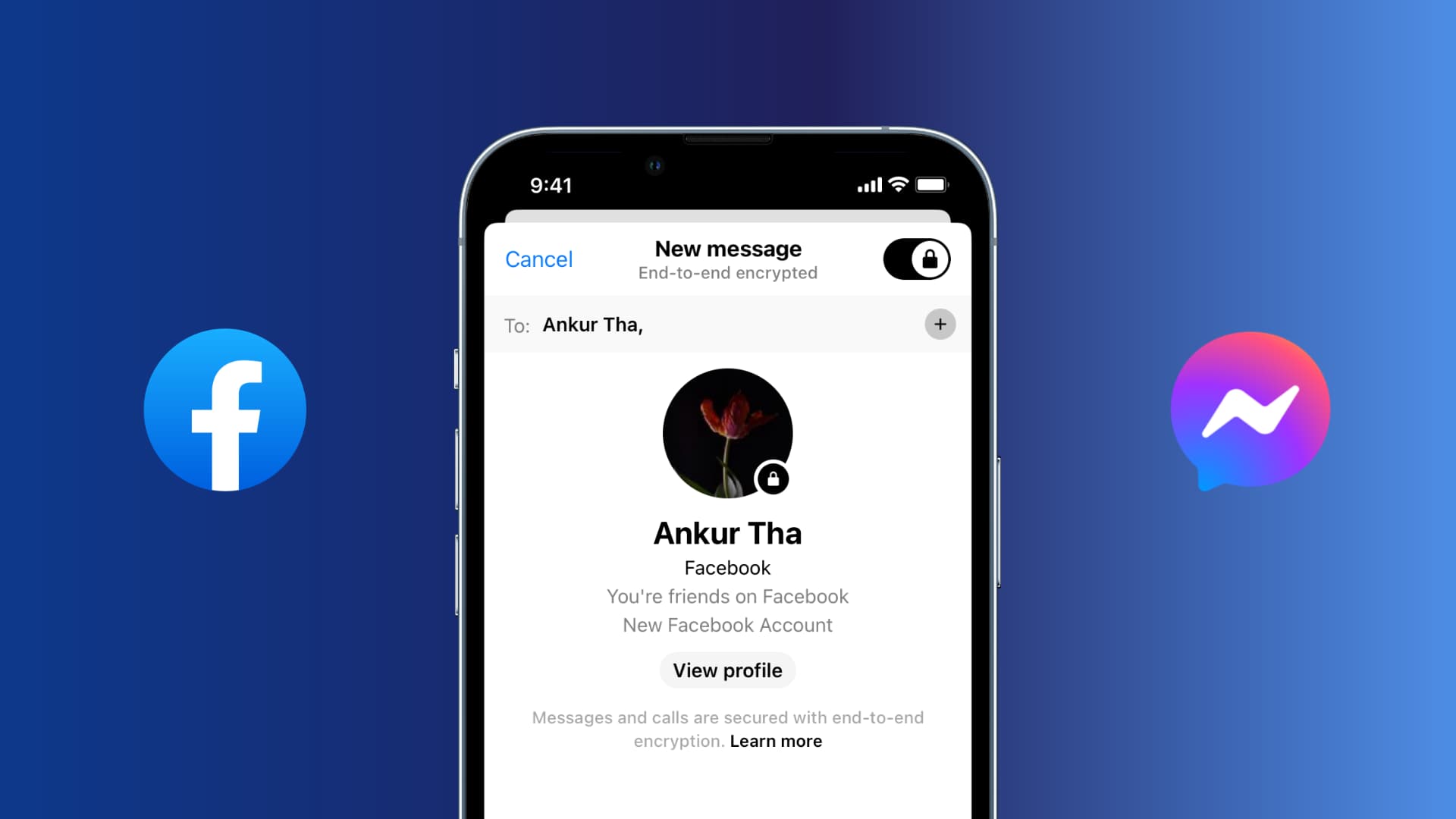 Firstly, you can choose "Enable Vanish Mode" by swiping up in an existing chat. Vanish Mode makes all messages automatically disappear once the chat is closed. And secondly, you can turn on the option labeled "Enable Secret Conversations" by tapping on the lock icon when starting a new conversation.
Our take: Better late than ever
Introducing default end-to-end encryption is the right call. People are lazy and companies cannot count on users to be proactive. So if we can't be bothered to manually turn on encryption, Meta should turn it on for everyone and be done with it. Read: How to turn on encryption for a chat thread on Facebook Messenger
We don't think Meta should give people the freedom to toggle end-to-end encryption for all chats. Encryption shouldn't have an on/off switch, it's one of those features that should simply "just work" to protect the contents of your communications without having to worry about toggles and switches.
Meta is readying its iMessage rival
That's how Apple's iMessage operates—there's no toggle to turn end-to-end encryption on or off, it's enabled and cannot be turned off. Now, Mark Zuckerberg a few years said Meta would consolidate all of its different chat services into a single iMessage-like platform that might also include SMS functionality.
Since then, the company has combined Instagram and Messenger chats and rapidly rolled out a bunch of super-useful features to WhatsApp. And now, it looks like the Instagram and Messenger infrastructure is ready to roll out end-to-end encryption to all users globally and protect our chats from prying eyes.
Source link: https://www.idownloadblog.com/2022/08/12/facebook-messenger-encryption-default-2023/