Free Apps to Download TODAY ONLY 05/13/2022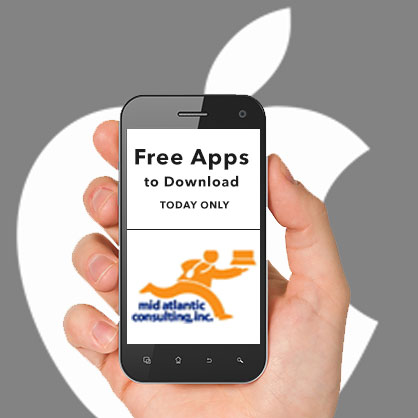 Single Origin – Coffee Timer , I am – Positive Affirmations , Image Converter· and more
Single Origin – Coffee Timer ( $0.99 → Free ) Jon Samp Single Origin will be your coffee brewing sidekick. Select a brew method and how much coffee you'd like to make. Each brew method comes with appropriate timers and calculations to ensure you get it right every time. Then just follow along with the instructions. If you can, record your grind setting and temperature, because it will allow Single Origin to provide better suggestions the next time around. The app also includes the ability to rate your brew, adjustable units of measurement, a variety of grinder settings and brew methods to choose from.
I am – Positive Affirmations ( $1.99 → Free ) Ravi Kotadiya Positive affirmations are designed to encourage an optimistic mindset. This app brings you daily mantras and affirmation quotes to completely rewire your mind with positive thoughts. You're able to read or write your own affirmations and share them with family and friends to hopefully infect the world with positivity.
Image Converter· ( $0.99 → Free ) TAPUNIVERSE LLC JPEG PNG Converter instantly converts your photos into a different format straight from your device. The app lets you add photos from different sources and share images in compatible formats, as well as select multiple images at once. You can easily adjust the compression and convert without affecting the quality or resolution.
Remote NumPad Keyboard ( $3.99 → Free ) Evgeny Cherpak Remote KeyPad turns any iPhone or iPad into a wireless extension of your Mac or PC keyboard. You'll first need to download the free companion app from the developer's website: https://cherpake.com/get. Then launch both apps and your devices will automatically sync up. Remote KeyPad includes dedicated number, arrow, and action keys, allowing you to work more efficiently. You're also able to edit existing keypads and create custom keypads that match your workflow. Remote KeyPad for Mac works with Numbers, Excel, Keynote, PowerPoint, and many more applications.
The Happy Fox Stickers ( $0.99 → Free ) Christopher Springer Enjoy 24 colorful and expressive Happy Fox stickers. These stickers are perfect for every occasion and add a little fun. Put a smile on anyone's face with Happy Fox.
Source link: http://appadvice.com/apps-gone-free