Free Apps to Download TODAY ONLY 10/13/2021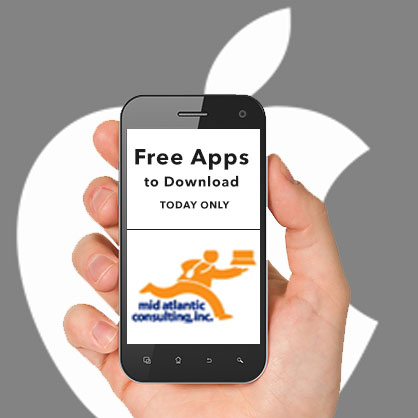 Snap Markup – Annotation Tool , MyWallSt: Stock Investing , Sheep Frenzy – Farm Brawl and more
iPhone:
MyWallSt: Stock Investing ( $6.99 → Free ) MYWALLST LIMITED
MyWallSt provides you with the knowledge and tools to start a successful portfolio. This app has a little something for every level of investor. If you are new to investing the app will walk you through setting up a new investment account and give you an analysis on handpicked stocks. Every stock picked by MyWallSt has been thoroughly researched so you can invest with confidence.
The Self Compassion App ( $4.99 → Free ) PSYT The Self Compassion App gives you the confidence you need to achieve your goals. The app includes over 50 tools to help you when life gets tough. Use these tools to manage the ups and downs in life and reduce feelings of shame and low self-esteem.
DiscountApp ( $0.99 → Free ) Avinash Bhandarkar DiscountApp is a shopper's dream come true. It's a beautifully designed app that allows you to calculate discounts and how much tax needs to be paid in only a few seconds. Simply enter the base price of an item, and input the tax and discount percentages. Everything will be calculated on the fly for you. The tax and discount percentage values are saved by default, allowing you to make multiple calculations in succession.
FoodyLife : The Food Diary App ( $3.99 → Free ) Hau-Ben Shih Instead of focusing on calorie counting, FoodyLife offers a visual way to track and analyze eating habits. Take pictures of everything you eat throughout the day and add them to your story. Each entry allows you to record notes and how many servings of each food group were found within the meal. Food group meters will fill up throughout the day, allowing you to easily visualize your progress. The app also includes photo filters, customizable nutrition values, helpful reminders, and detailed reports.
Universal:
Snap Markup – Annotation Tool ( $1.99 → Free ) Raghvendra Bhargava
Snap Markup allows you to grab a photo from the web, your library, or your camera roll. You're then able to mark it up using a wide variety of tools including shapes, arrows, numbers, curves, and text. Snap Markup also allows you to draw freely with a wide variety of colors, blur and focus on sections of your photo, and crop photos.
Sheep Frenzy – Farm Brawl ( $0.99 → Free ) RL Technology, LLC Eat all the food on the farm to grow your flock in this casual game. You goal is to become the longest sheep flock but don't get caught by the farmers. Use your coins to change skins and animals to have the best farm around.
Source link: http://appadvice.com/apps-gone-free