Free Apps to Download TODAY ONLY 07/21/2021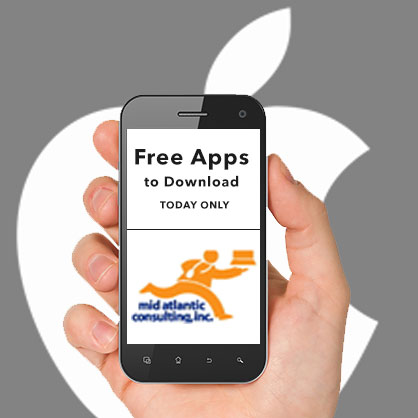 Priority Star – To Do, Sorted , Scientific Diet Clock , Safety Photo+Video Pro and more
iPhone:
Lost Cities ( $2.99 → Free ) TheCodingMonkeys From the mind of world-renowned board game designer Reiner Knizia comes Lost Cities. It's a head-to-head card game that requires you to fill lanes with cards in order to achieve a higher score than your opponent before the draw deck runs out. The game is similar to Solitaire in the sense that you can only play cards in ascending order. A comprehensive rules section and voiced acted interactive tutorial will ensure you understand the nuances of the game. Lost Cities includes four different AI opponents, online multiplayer, and VoiceOver support.
Universal:
Priority Star – To Do, Sorted ( $4.99 → Free ) Actowise LLC Priority Star is here to help by making it super easy to prioritize what's important. The app automatically orders tasks according to priority. You can change ordering by drag-and-drop. It lets you organize lists by groups and customize them with emojis. The app also allows you to add subtasks and notes to tasks. Priority Star offers full dark mode support.
Scientific Diet Clock ( $1.99 → Free ) Andre Cancian
No matter if you want to lose, maintain, or gain weight, Scientific Diet Clock is here to help. Set your calorie target for the day or have Scientific Diet Clock help you determine it. Then log both your food intake and your exercise activities throughout the day. Elapsed time is converted into calories burned, so your caloric balance will be reduced throughout the day. This way you can compensate for imbalances. The app also includes a large food database, nutritional information, a wide variety of states, and automatic data syncing.
Safety Photo+Video Pro ( $3.99 → Free ) Sixbytes PLT Safety Photo+Video allows you to import photos and videos from your library, web browser, iTunes File Sharing, or you can capture new ones from the app. Photos and videos can be organized into albums, and all include geotag and EXIF data. The app also includes three passcode styles, two themes, and a slideshow option.
Remote Control for Mac/PC PRO ( $7.99 → Free ) Evgeny Cherpak
Remote Control just works. Simply visit https://cherpake.com/get and install the companion software onto your Mac or PC. Then launch Remote Control on your iPhone or iPad and it'll automatically connect. Remote Control cannot only act as a trackpad with touch gestures but also a functional keyboard, application launcher and switcher, and remote.
Source link: http://appadvice.com/apps-gone-free