Apple details fixes for distorted display issues when running Windows 10 on your Mac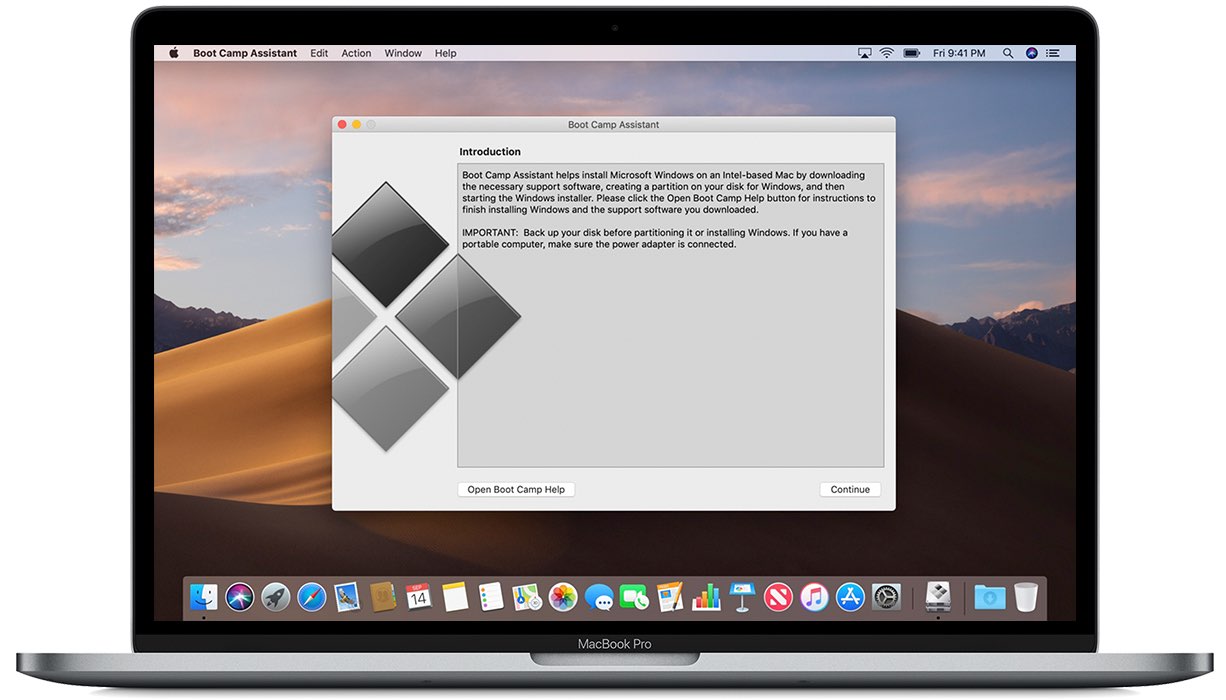 Is your display distorted when running Windows 10 on your Mac? If so, there's nothing to worry about because that's a known issue and Apple has now offered a simple fix for it.
The problem: display distortion
Mac computers with AMD Radeon graphics might see the right side of their screen flickering and being distorted when running Windows 10. On external displays, the distortion might affect the entire screen. Another related issue: the Windows 10 installer may say that your Mac isn't ready for this version of Windows 10 because it has an old AMD graphics driver.
According to a new support document the iPhone maker published last Saturday, affected users might need to install updated AMD graphics drivers for Windows to fix the problem.
Checking the version of your AMD drivers
To check the version of your AMD graphics drivers, follow these steps
1) Start up your Mac in Windows.
2) Open your Radeon settings in one of the following ways:
Right-click the desktop and choose AMD Radeon Settings from the popup menu.
Click Radeon Settings in the notification area.
Choose AMD Radeon Settings from the Programs menu.
3) In Radeon settings, click the System tab, then click the Software tab.
The version number is shown under Driver Packaging Version.
The fix: reinstall AMD drivers
Apple provides these steps to download and install the latest AMD graphics drivers:
1) In Windows on your Mac, go to the AMD website, then click Drivers & Support.
2) Select your product from the list, not the menu: first select Graphics, then select Mac Graphics in the next column and finally choose Apple Boot Camp in the next column.
3) Click Submit to view the list of available drivers.
4) Look for the driver version that supports your Mac model. If it's a later version (higher number) than the version installed on your Mac, click Download.
5) Now extract the downloaded ZIP file, then run the Setup app in the resulting folder.
You can now install the latest Windows 10 drivers from AMD.
The workaround: reduce display resolution
But what if you're having this issue when using Windows 10 on an external display connected to your Mac but there are no updated graphics drivers from AMD at the time? You can, of course, wait until AMD has released new drivers to fix this issue, but who wants to wait?
Alternatively, venture into your display settings to reduce the external display resolution.
1) Start by right-clicking the desktop in Windows 10 on your Mac computer, then choose the option Display Settings from the popup menu.
2) Click the option Advanced Display Settings.
3) From the menu of displays, choose the affected display.
4) Click the option Display Adapter Properties for your affected display.
5) Click the List All Modes button.
6) Now choose a display resolution no greater than 3,840 x 2,160.
7) To save the changes, click OK, then click OK again.
Apple cautions that this workaround doesn't work on its own Pro Display XDR and on LG's UltraFine 4K and UltraFine 5K displays.
Boot Camp drivers
When using Boot Camp to install Windows 10 on your Mac, one of the final steps involves installing Apple's Boot Camp driver packages for things like mice, keyboards, displays and so forth. The AMD drivers included in Boot Camp are written by Apple and that's OK because they provide better compatibility when using Windows on your Mac than AMD's generic drivers.
But if you hatea this situation, be sure to check out the website bootcampdrivers.com where you can find unofficial turbo-charged AMD graphics drivers for Macs running Boot Camp.
Source link: https://www.idownloadblog.com/2020/03/25/distorted-display-issue-mac-windows-10/