Free Apps to Download TODAY ONLY 03/30/2016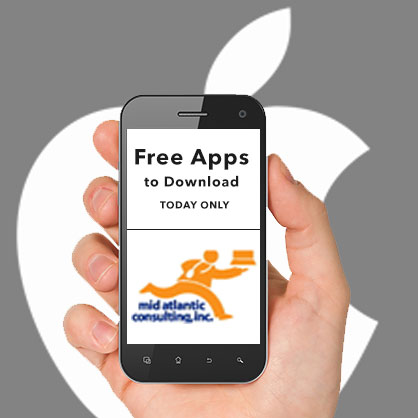 Paint Hack , Sago Mini Forest Flyer , Tangent – Add Geometric Shape, Pattern, Texture, and Frame Overlays and Effects to Your Photos and more
Universal:
Sago Mini Forest Flyer ( $2.99 → FREE )
Children get to guide Robin around a forest filled with fun interactive elements. Yellow markers will appear when Robin is nearby indicating new and exciting animations to discover. The app includes more than 30 animations, and is recommended for toddlers.
Tangent – Add Geometric Shape, Pattern, Texture, and Frame Overlays and Effects to Your Photos ( $1.99 → FREE )
You're able to import any photo from your library or take a new one in-app. You can then choose from one of the 35 included and fully customizable styles or start fresh. All of the shapes and background patterns can be manipulated with common gestures, and you can adjust their colors and opacity levels via sliders. When you're finished messing around, share your creation via Twitter, Instagram, or Facebook. The app includes 26 shapes, 22 backgrounds, and the ability to come back and add even more layers of awesome. Additional shapes and patterns are available via in-app purchase.
CHOMP by Christoph Niemann – funny video stories for kids ( $2.99 → FREE )
Chomp is from the internationally renowned children's author and illustrator, Christoph Niemann. The same creative genius behind Petting Zoo. Chomp allows you and your kids to step into more than 50 hand-drawn scenes with countless animations that can be swapped with a tap. Just align your face with the front- or back-facing camera and be the star of your own video. Recorded sessions can be shared via a variety of methods.
Farm Animal Games and Barnyard Puzzles for Kids HD Free – Best Preschool Activity and Jigsaw Fun for Toddlers and Families ( $1.99 → FREE )
Today only: Unlock everything free of charge! Simply tap the "Unlock" button on the main screen, and enter the provided passcode to confirm your action. All current and future puzzles will be available to you and your child free of charge. Puzzle pieces appear in the top right corner of the screen, and your child must drag and drop them into the proper cutout space. As each piece is placed, a new piece and cutout will appear. The game includes a variety of adorable animal characters that react in different ways.
Paint Hack ( $2.99 → FREE )
Paint Hack provides the biggest and craziest selection of brushes you'll ever find in the App Store. With 90 brushes in total, including totally off-the-wall experimental brushes, there's a tool for every artist. Paint Hack also features a smooth and versatile painting engine that's able to assist in drawing lines, circles, and squares, and can even recognize corners and points to perfectly align shapes. The app includes support for thousands of undos and redos, stylus support, custom color palettes, video recording, and the ability to use as many layers as your iPad will allow.
Source link: http://appadvice.com/apps-gone-free