Free Apps to Download TODAY ONLY 03/27/2016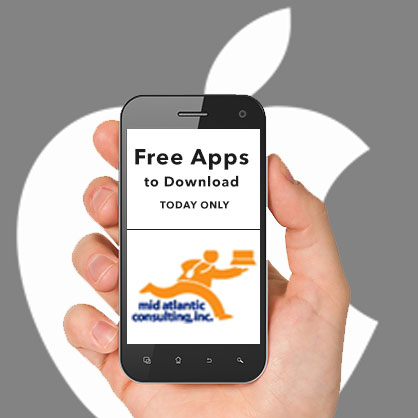 Lines the Game , Blood Pressure Assistant – log, monitor and track your blood pressure measurements , Runtastic Squats PRO – Workouts, Trainer & Counter and more
iPhone:
Monogram Plus ( $0.99 → FREE )
Monogram Plus allows you to be you. It's able to customize all five complications on your watch face with emojis, text, or images. Simply launch the app, choose whichever face you have set, and then fill in the blank. Make sure Monogram Plus is installed on your Apple Watch, and deep press on the watch's face in order to customize the complications. Your chosen emoji, text, or image will then appear! You can also choose the color of your complication, and force the complication to refresh.
Universal:
Lines the Game ( $2.99 → FREE )
At first glance, Lines may look like a very simple puzzle game due to its minimalist design. But the moment you complete the tutorial level you'll get a sense of the ingenuity required to succeed. Your objective is to place or remove colored dots in order to fill in more of the line drawings than the other colors. All of the colors move at the same pace, and when they collide they will stop in their tracks, so cutting off paths is key. The game includes 250 puzzles, five different modes, and daily challenges.
Blood Pressure Assistant – log, monitor and track your blood pressure measurements ( $2.99 → FREE )
Blood Pressure Assistant is simple and effective. It allows you to log your blood pressure readings, heart rate, and the date and time of the measurements and recall them at any time. Measurements are displayed in list form, and you can view charts along with seven-day and monthly averages. The data can be synced with the Apple Health app, and exported via email.
Runtastic Squats PRO – Workouts, Trainer & Counter ( $1.99 → FREE )
It's able to take you from zero to 150 squats by putting through three training plans. The app is able to count your squats automatically and notify you when to take breaks. It also records all of your personal stats and records, including calories burned. You're able to share your workouts and records via Facebook, Twitter, or email.
Numbers and Counting Early Learning Math Match Games for Kids in Pre-K, Kindergarten and 1st Grade ( $3.99 → FREE )
The app is loaded with fun and colorful items to count and match. Depending on their ability level, your child can either play with cards face down or face up to make things easier. Hints are also available if need be. The game includes professional narration for every included item, positive reinforcement, and parental controls.
Source link: http://appadvice.com/apps-gone-free