Free Apps to Download TODAY ONLY 03/26/2016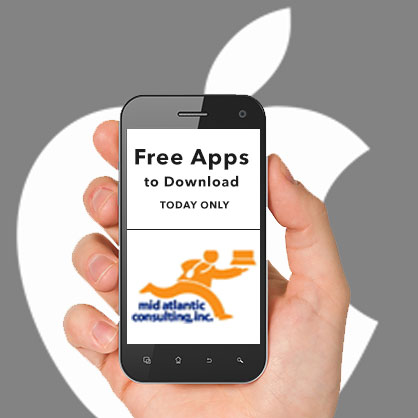 Chrono Plus – Time Tracker & Timesheet with Billing, Invoicing, and Reporting , Mimpi , Sea of Squares and more
Universal:
Chrono Plus – Time Tracker & Timesheet with Billing, Invoicing, and Reporting ( $2.99 → FREE )
Chrono Plus will help you stay on top of your tasks and ensure you get paid for your time. Before you do anything else, you'll want to define your hourly rate and enter your company info. This will allow Chrono Plus to calculate your costs, generate graphs and charts, and create invoices. The app's intuitive interface also allows you to create tasks and subtasks in seconds, and common gestures allow you to interact with them in a variety of ways. The best part is, Chrono Plus is able to sync with its Mac counterpart, which is also available for free today!
Mimpi ( $0.99 → FREE )
Mimpi is on the hunt for his owner. Help him find his way through psychedelic worlds by directly manipulating objects. As you progress through the game new objects and mechanics will be added, making the puzzles all the more difficult to complete. You can utilize hint bulbs to help you out in case you get stuck. The game includes eight levels, loads of unique puzzles and mini-games, 24 short comics to discover, and achievements and leaderboards via Game Center.
Sea of Squares ( $0.99 → FREE )
Sea of Squares is simple fun, and there's nothing wrong with that! Each level presents you with a sea of squares that must be cleared. You're able to remove them by tapping two or more adjacent squares of the same color. Every time you remove a set of squares the rest will squeeze in, creating new matches. When you near the end and can't create a match, hit the reshuffle button and mix up the colors. You have a limited amount of reshuffles, so use them wisely. The game includes a total of 100 levels and three difficulty settings.
Blackthorn Castle ( $1.99 → FREE )
Uncle Henry is back at it again. This time he needs you and your newly acquired archeology skills to help him track down a mysterious artifact known to be hidden in the Castle Blackthorn in England. To find the long lost treasure you must pick the correct paths, solve puzzles, and search through old structures with just a tap. A built-in hint system will assist you when you're stuck, and a dynamic map will ensure you won't simply go running around in circles.
Source link: http://appadvice.com/apps-gone-free