Get HotMacNews- iOS App and Homepage
To access HotMacNews on your computer Click Here (It makes a great Home Page)
To download iPhone or iPad app (HotMacNews2) click here HotMacNews2
**Once in HotMacNews Home Page click on Preferences to customize to your needs.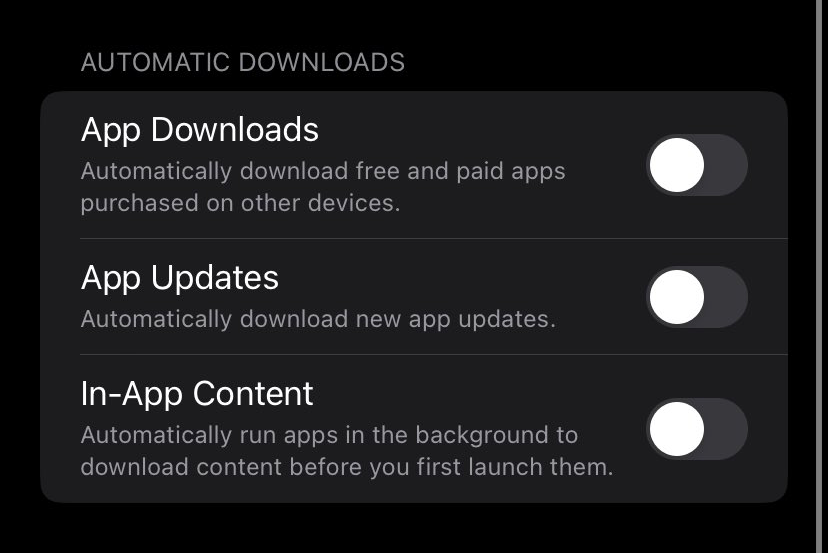 The new In-App Content toggle in iOS 16.1 lets iPhone apps such as games preload data after being downloaded from the App Store so they're ready on first launch.
What's happening? The third beta of iOS 16 has introduced a new switch in the App Stores settings to preload downloadable content in an app after you've downloaded it. It ensures an app is ready to go when launched for the first time.
Why care? This toggle could eliminate the wait time introduced when an app is fetching in-app content from servers for the first time.
What to do? Wait until iOS 16.1 releases for public consumption in October.
---
The In-App Content toggle lets iPhone apps preload data
After Apple released the third beta of what would become the iOS 16.1 update, we've rounded up the biggest changes, fixes and new features in iOS 16.1.
Among them is the ability for apps to open faster when launched for the first time, MacRumors notes. If your iPhone is running iOS 16.1, you can go to Settings → App Store and find the new In-App Content toggle under Automatic Downloads.
So when iOS 16.1 hits all users next month, people will have the following three choices for automatic downloads at their disposal in the App Store settings:
App Downloads: Control whether this iPhone will automatically download any free and paid apps that you download on other devices using the same Apple ID.
App Updates: Switch on this toggle if you'd like to avoid having to manually download updates to your installed apps in the App Store.
In-App Content: Automatically preload in-app content after you've downloaded the app before it's launched for the first time.
Turning the In-App Content option on ensures that your iPhone will "automatically run apps in the background to download content before you first launch them," according to the feature's description. Read: How to download files to iPhone
How's this useful?
Mobile games such as Real Racing and others will especially benefit from this iOS 16.1 feature considering they often require an additional download after installation.
Other types of apps could make use of this like mapping apps that could download offline maps so you could navigate without an internet connection on first launch.
Keep in mind, this feature is turned on out of the box. If you don't like it, you'll need to manually disable it using our instructions. Before iOS 16.1, apps could only check for the latest content on first launch, and then download it.
On a semantical level, it's easy to confuse the new In-App Content switch in iOS 16.1 with the Background App Refresh feature in Settings → General.
While the new In-App Content toggle ensures apps are ready to go before they're launched for the first time, Background App Refresh assures apps periodically fetch new content in the background so they're up-to-date whenever you open them.
Source link: https://www.idownloadblog.com/2022/09/28/apple-ios-16-1-iphone-in-app-content/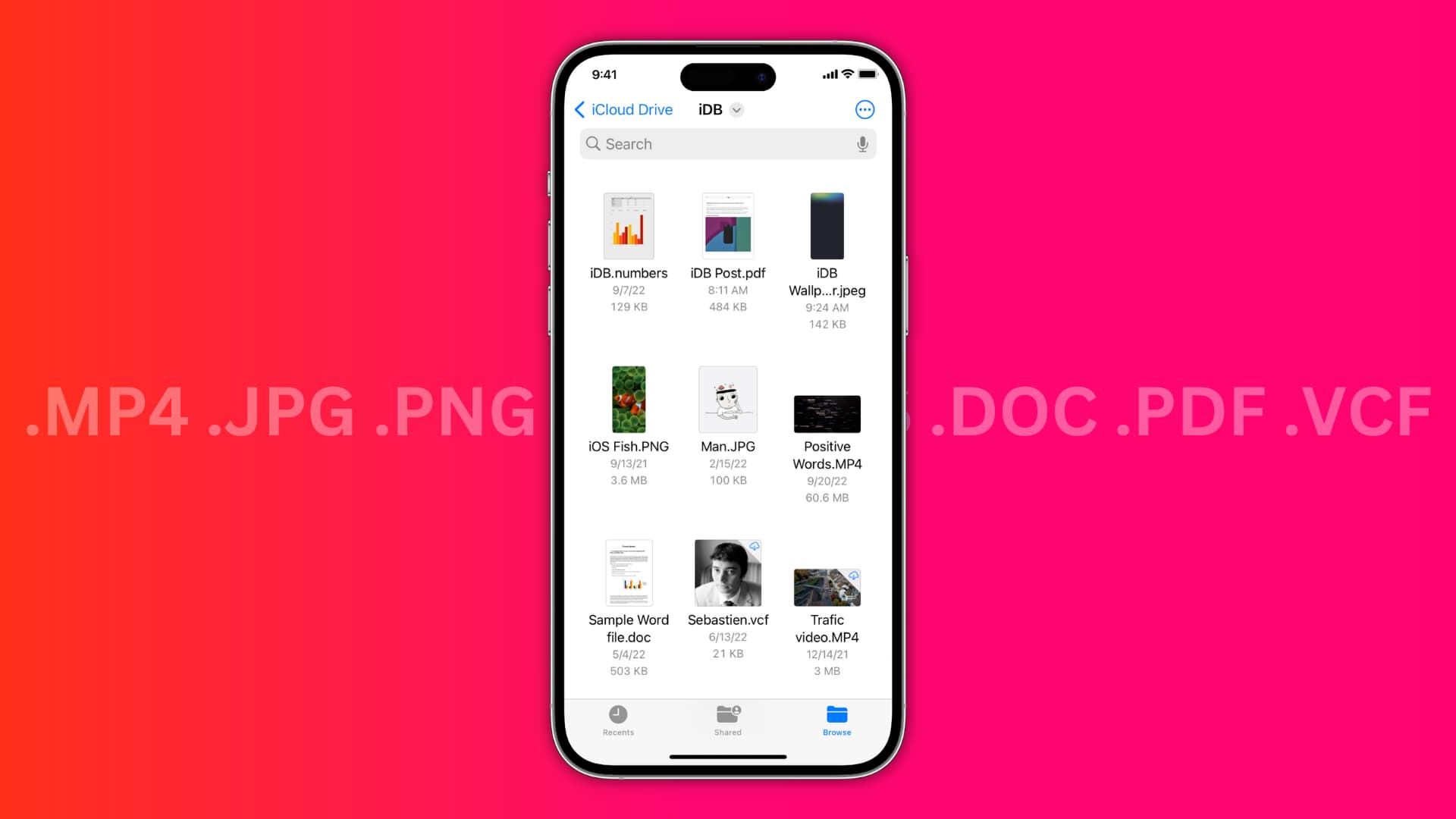 In this brief tutorial, we show you two easy ways to see the extensions of your saved images, videos, audio, documents, and more, inside the Files app on iPhone and iPad. You can choose to see the file type on a per-file basis or enable the option to permanently display the extension for all files in the iOS and iPadOS Files app.
Get information about a file in the Apple Files app
Open the Files app and go inside any folder.
Tap and hold the file and choose Get Info.
Here, you will see the file type extension next to the file name, below the file name, and in the Kind field.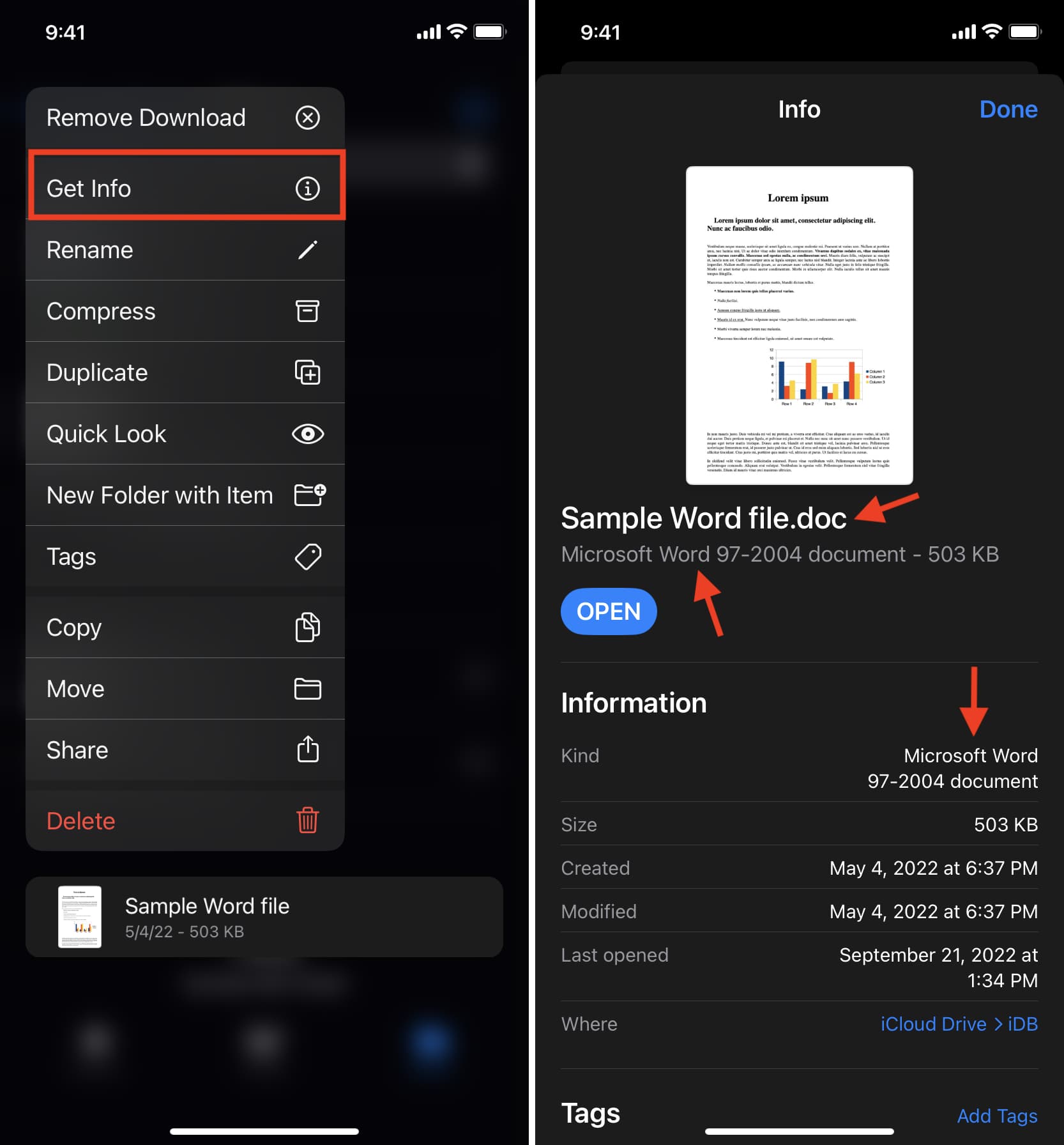 Permanently set the Files app to show file extensions
Follow these steps to set your iPhone or iPad running iOS 16 or iPadOS 16 and later to persistently display the file extension:
Get inside the Files app and go to any folder.
Tap the More icon (three dots inside a circle in the upper right corner).
Pick View Options from the list.
Tap Show All Extensions.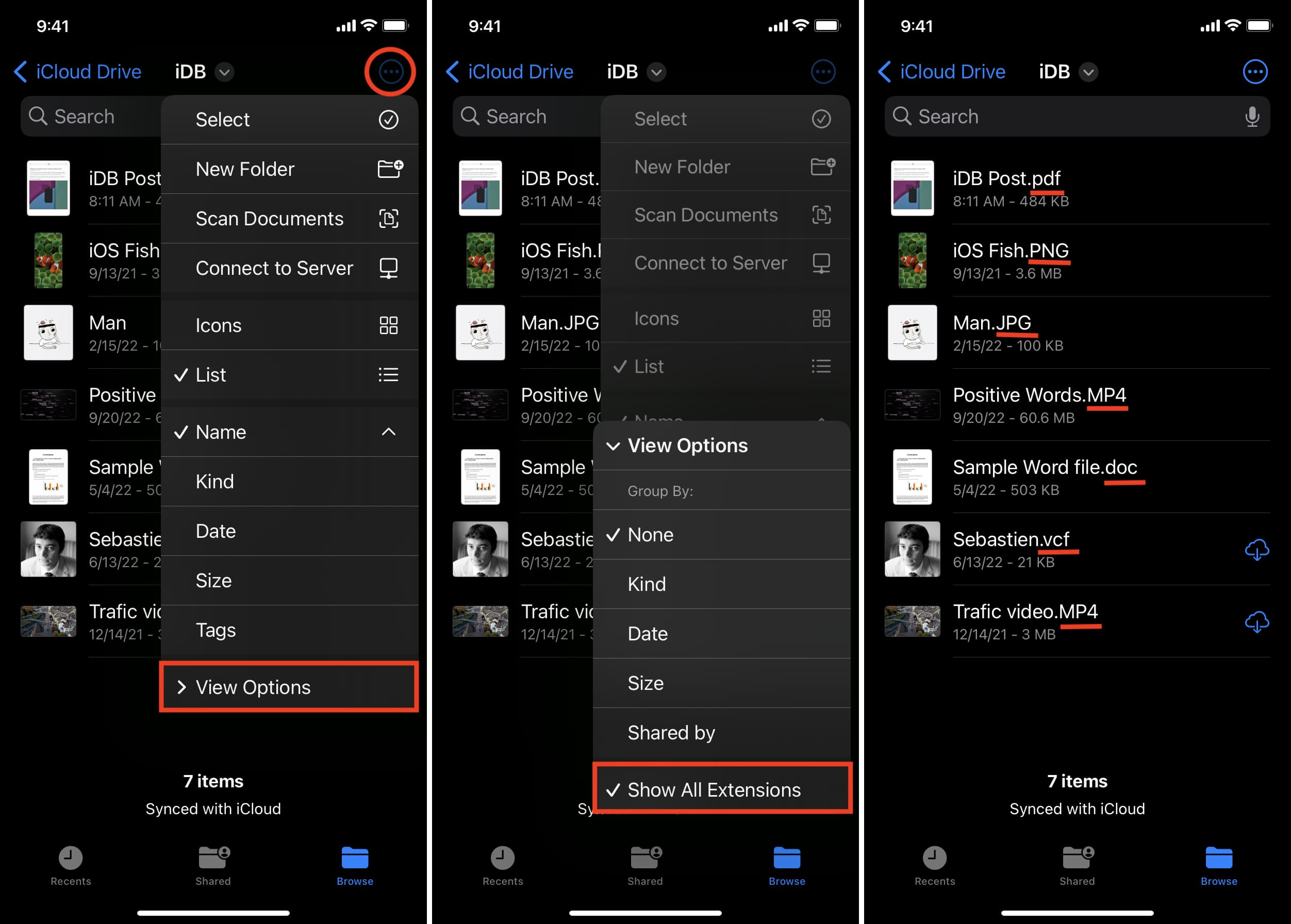 You will immediately see the file extension at the end of each file name.
The setting to show the file extension applies to the entire Files app. This means you will always see the extension names even if you go to any other folder inside On My iPhone, iCloud, or added third-party locations like Google Drive.
To stop seeing file extensions in the iPhone or iPad Files app, tap the More icon inside a folder > View Options and uncheck Show All Extensions.
Files app tips:
Source link: https://www.idownloadblog.com/2022/09/28/how-to-see-file-extension-files-app-iphone/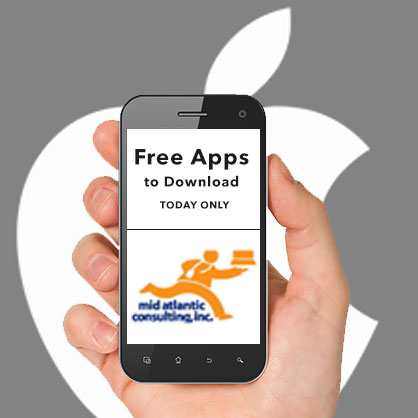 Super ToDo's , White Balance Meter – KEV , gTasks Pro for Google Tasks and more
Super ToDo's ( $4.99 → Free ) Howlin Interactive, Inc. Super ToDo's allows you to get on with your life. To create a task, simply say "Create a new task using Super ToDo's to buy milk" and Siri will take care of it. No need to ever launch the app. You can flesh out your tasks with images, reminders, and proximity alerts. You're also able to create tags to help with task discovery. The app includes iCloud syncing, a lock screen widget, and a share extension as well.
White Balance Meter – KEV ( $2.99 → Free ) Satnam Singh
White Balance Meter measures the color temperature of a light source so you can capture the perfect picture every time. The app gives you accurate white balance data in real-time in Kelvin. White Balance Meter lets you manually focus on the scene and objects. It also has the ability to capture a snapshot with color temperature reading and location.
gTasks Pro for Google Tasks ( $5.99 → Free ) JulyApps Ltd
Your iPhone and iPad will always be in sync with gTasks. All you need to do is sign in to your Google account via gTasks. Your task lists will be populated and filtered automatically, allowing you to manage them online and offline. The app also allows you to create tasks and subtasks, add location based reminders, set repeating tasks, share tasks, view your calendar events, and even access your tasks via a Today widget. It also now has Apple Watch support, allowing you to be more productive from your wrist.
Hairy Letters ( $2.99 → Free ) Nessy Learning Limited
Hairy Letters is an interactive education app designed for early learners. The app uses fun animated characters to bring letter sounds to life. Your little one will learn how to blend sounds and play games to create simple words. They will also learn how to write each letter using their finger to trace the shape on the screen.
Peppa Pig™: Fun Fair ( $3.99 → Free ) Entertainment One Jump into Peppa's wonderful world and enjoy a fun-filled visit to the theme park. You and your child will be able to ride a train, float in a hot air balloon, help make candy floss, drive bumper cars, and much more. During the adventure you'll be able to collect stickers for your scrapbook.
Source link: http://appadvice.com/apps-gone-free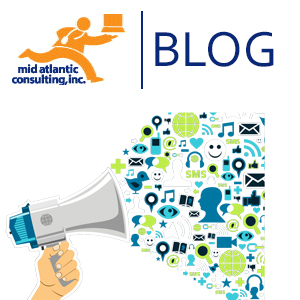 Watch this new collection of Apple Watch Ultra video tips, ranging from the setup process to adjusting important settings, configuring features and setting up apps.
Apple Watch Ultra video tips: Setup, settings, apps, etc.
So you've just unpacked and put on your newly-purchased Apple Watch Ultra and are looking forward to having fun using it. Nice, but first you must actually set up and configure the device, which not only involves undergoing the watchOS 9 setup process but also adjusting important settings, using common apps and more.
After watching the ten-minute video walkthrough, please give our videographer Harris Craycraft (@_craycraft) a shoutout on Twitter and be sure to subscribe to the iDB YouTube channel with post notifications turned on so you don't miss a thing.
Meet the toughest Apple Watch yet
Apple Watch Ultra is Apple's rugged smartwatch for fans of extreme activities, featuring a new design with a 49mm titanium case dominated by a nearly 2-inch flat display, two times brighter and protected by sapphire crystal cover glass.
It featured the most accurate GPS of all models, improved water resistance certified to WR100 and a depth gauge that the new Depth app uses. The upcoming Oceanic+ app will be helpful for recreational scuba diving up to 40 meters deep.
The rugged smartwatch brings a 36-hour battery life, with a 60-hour option based on reduced health and fitness tracking coming via a software update later this year.
There are three distinct band options: Trail Loop, Alpine Loop and Ocean Band. Apple Watch Ultra costs $799 and can be purchased from Apple at apple.com, via the Apple Store app [App Store link] or at Apple's retail stores. Three months of Fitness+ are included for Ultra buyers. Read: How to use the Dock on Apple Watch
Source link: https://www.idownloadblog.com/2022/09/28/apple-watch-ultra-tips-tricks-video/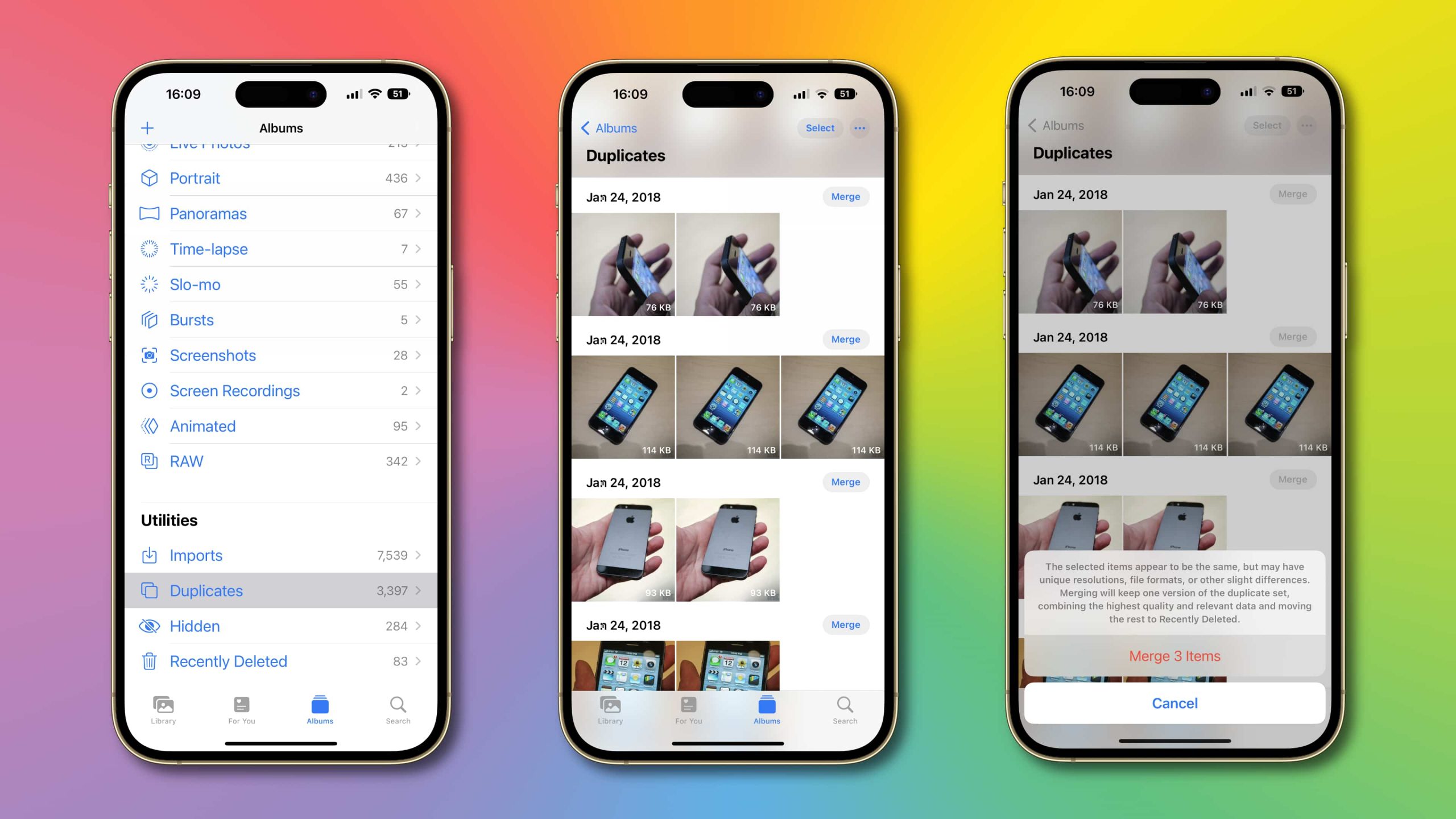 Is Apple's duplicate detection feature in Photos not working for you? Here's how to fix the Duplicates album not showing up in the iPhone's Photos app on iOS 16!
How to fix the Duplicates album not showing up in Photos
The Photos app in iOS 16, iPadOS 16 and macOS Ventura brings much-needed duplicate detection allowing you to identify duplicate photos and quickly clean up your library. This is one of the many awesome "little features" in iOS 16 that works like a charm. Read: How to effortlessly remove a photo's background on iPhone
Duplicate images appear in a new album, titled Duplicates, under the Albums tab.
For some people, however, updating to iOS 16 appears to does seemingly nothing in terms of media duplicate detection in Photos. For them, the Duplicates album just won't appear. The good news is, a little patience will get you a long way here—your iPhone needs time to process your library before the Duplicates album is available.
A support document on the Apple website explains that your iPhone first must complete two steps before the Duplicates album appears in the Photos app.
First, iOS 16 must index your photo library. And with the Photos library indexed, iOS 16 then must analyze photos and videos to find duplicates. Only then shall the Duplicates album appear below Utilities underneath the Albums tab. "The Detection process requires iPhone to be locked and connected to power," says Apple.
How to allow your iPhone to finish Photos indexing
We also recommend leaving the Photos app running in the foreground. "Depending on what tasks are running in the background and the size of your photo library, the process could happen quickly or take up to a few days to complete," it reads.
So there you have it. Just leave your iPhone connected to power overnight so that iOS 16 could index your library and you should be good. You may need to repeat this several times for indexing to finish, depending on the size of your library. In my case, it took more than a day to finish processing a circa 200-gigabyte library.
How to manage duplicate images and videos on iPhone
If you have iOS 16, fire up the Photos app and touch the Albums tab, then hit the Duplicates album below Utilities (if you don't see the album, no identical photos or videos have been detected in your library). You can now find and delete duplicate media by choosing the Merge option, as well as filter the list and more.
Hitting the Merge option will, you guessed right, merge duplicate items, mixing the best-quality version of the photo/video with any relevant data across the duplicates.
At the end of the process, you're left with the highest-quality version in your library while the remaining duplicates get trashed in the Recently Deleted album. If you later change your mind, you can recover any deleted items from the Recently Deleted album for up to 30 days. Read: How to recover deleted iMessages
Source link: https://www.idownloadblog.com/2022/09/28/iphone-photos-duplicates-photos-indexing/