Get HotMacNews- iOS App and Homepage
To access HotMacNews on your computer Click Here (It makes a great Home Page)
To download iPhone or iPad app (HotMacNews2) click here HotMacNews2
**Once in HotMacNews Home Page click on Preferences to customize to your needs.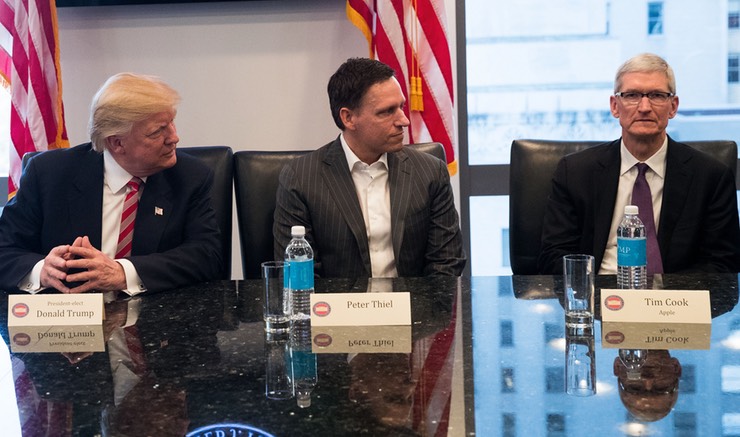 A trade war with China is making some companies in the United States less-than-positive about the future, and Apple is no different. The company has issued a warning, saying that additional tariffs could have a wide range of negative impact on the company — and consumers.
Apple is asking the Trump administration not to move forward with another round of tariffs against China. This latest effort, if it does come to pass, would see an even wider range of products impacted by the move, including complete devices of technology, including the iPhone, the iPad, Mac notebooks, the Apple Watch, Apple TV, and even the HomePod. Repair parts, batteries, and Beats-branded headphones would also be impacted by the new tariffs, which the Trump administration says would be up to 25 percent.
Apple sent a letter to the United States Trade Representative Robert Lighthizer this week (via CNBC):
U.S. tariffs on Apple's products would result in a reduction of Apple's U.S. economic contribution.

U.S. tariffs would also weigh on Apple's global competitiveness. The Chinese producers we compete with in global markets do not have a significant presence in the U.S. market, and so would not be impacted by U.S. tariffs. Neither would our other major non-U.S. competitors. A U.S. tariff would, therefore, tilt the playing field in favor of our global competitors.

We urge you not to proceed with these tariffs. Thank you for your consideration of our comments.
In the letter, Apple calls itself a "proud U.S. company", outlining a variety of contributions it has made over the years. It also calls out the fact that Apple is one of the largest job creators in the country. If that isn't enough, Apple also calls itself the "largest corporate taxpayer" in the U.S. as well.
Apple is a proud U.S. company and one of the largest job creators in the United States. We are responsible for over 2 million jobs across all 50 states, including Apple's direct employees, employees at our manufacturing and retail partners, and Americans who make their living in the vibrant and growing app economy.

In 2018, after the passage of tax reform in the U.S., we announced our intention to make a total direct contribution to the U.S. economy of over $350 billion over 5 years and we are pleased to report that we are on track to achieve this contribution. We are opening several new sites and adding new jobs to our U.S. employee base.

Apple is also the largest U.S. corporate taxpayer to the U.S. Treasury and pays billions more each year in local property, sales, and employee taxes.

Finally, Apple's products are used by American families, students, businesses, government agencies, schools, and hospitals to communicate, teach, improve health outcomes, and enhance creativity and enterprise.
Of course, this is not the first time that iPhones and the Mac notebook lineup have been called out in terms of tariffs. Back in November of last year, for instance, both product lineups were pointed at by Trump himself, saying that future tariffs could be placed on iPhones and Macs.
At the time of publication, the Trump administration has not announced the latest round of tariffs just yet, and it looks like Apple, along with other companies, will continue to rally against the idea in an effort to stop them from going into effect at all.
Source link: https://www.idownloadblog.com/2019/06/20/apple-new-trump-tariff-comments/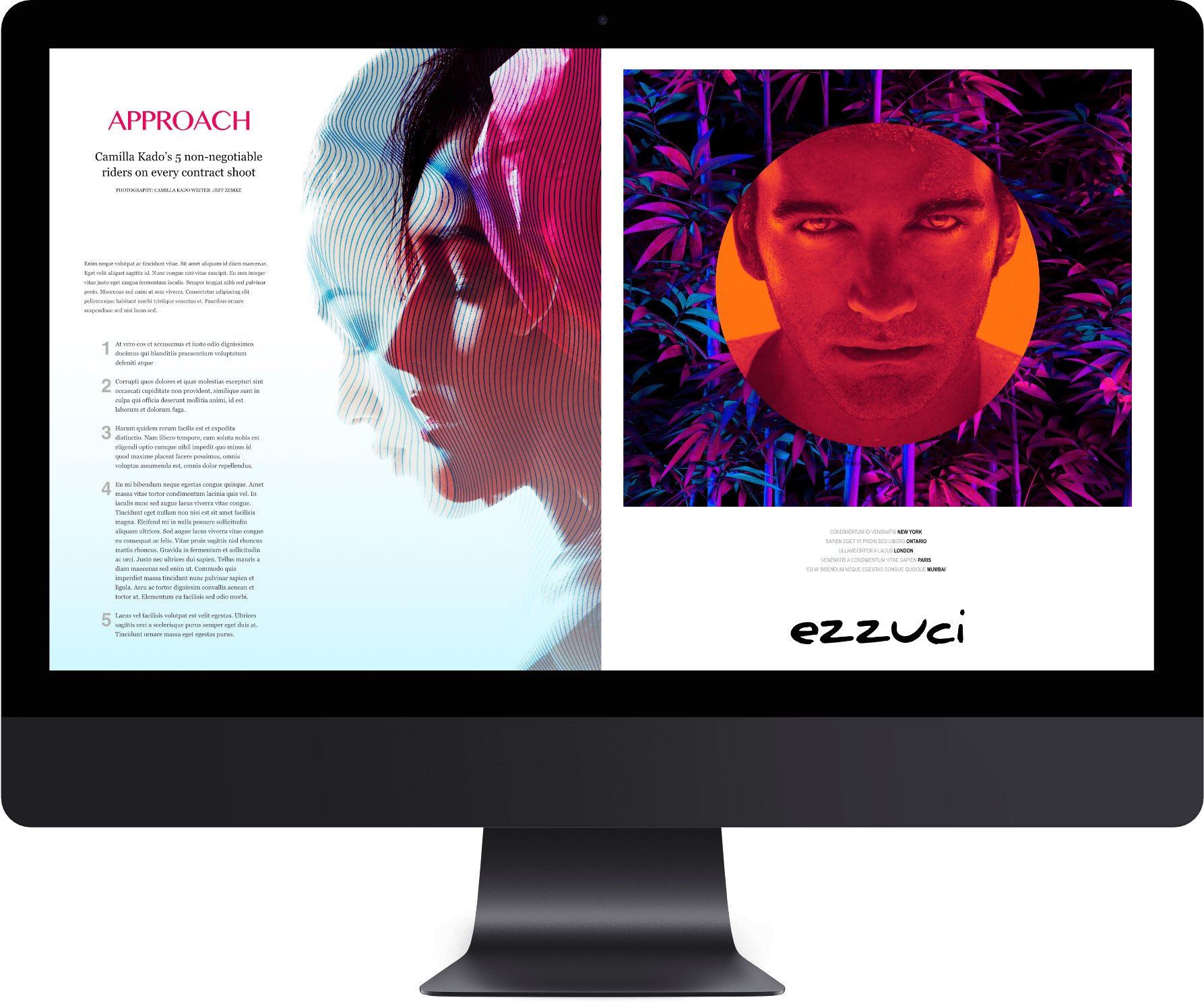 Developer Serif's Adobe InDesign competitor is now available on Mac App Store.
The app has been in a free public beta phase since last August.
A pro page design app for Mac and Windows akin to InDesign and Quark XPress, the app lets you combine images, graphics and text with precision and fine control you need to create professional layouts ready for publication, be it full-blown magazines, simple books, attractive brochures, colorful posters, reports, stationery and beyond.
Like other Affinity apps from Serif, Publisher is fully integrated with Affinity Photo and Affinity Designer, letting you launch these apps with a click of a button from within Publisher, and vice versa. It's a true integration, not just a button that launches an app, and it takes advantage of Serif's StudioLink technology. "It's the most fluid workflow ever conceived in a creative suite of applications, and the reason we named our apps Affinity," Serif explains.
Although Affinity Publisher cannot open InDesign's .indd files, the app is easier to use without being less capable than InDesign so everyone who has deemed InDesign an exercise in frustration may find Affinity Publisher appealing. An iPad version of Publisher is in the works, too. Moreover, upcoming updates to the iPad version of Affinity Photo and Affinity Designer will let those customers work with Publisher documents.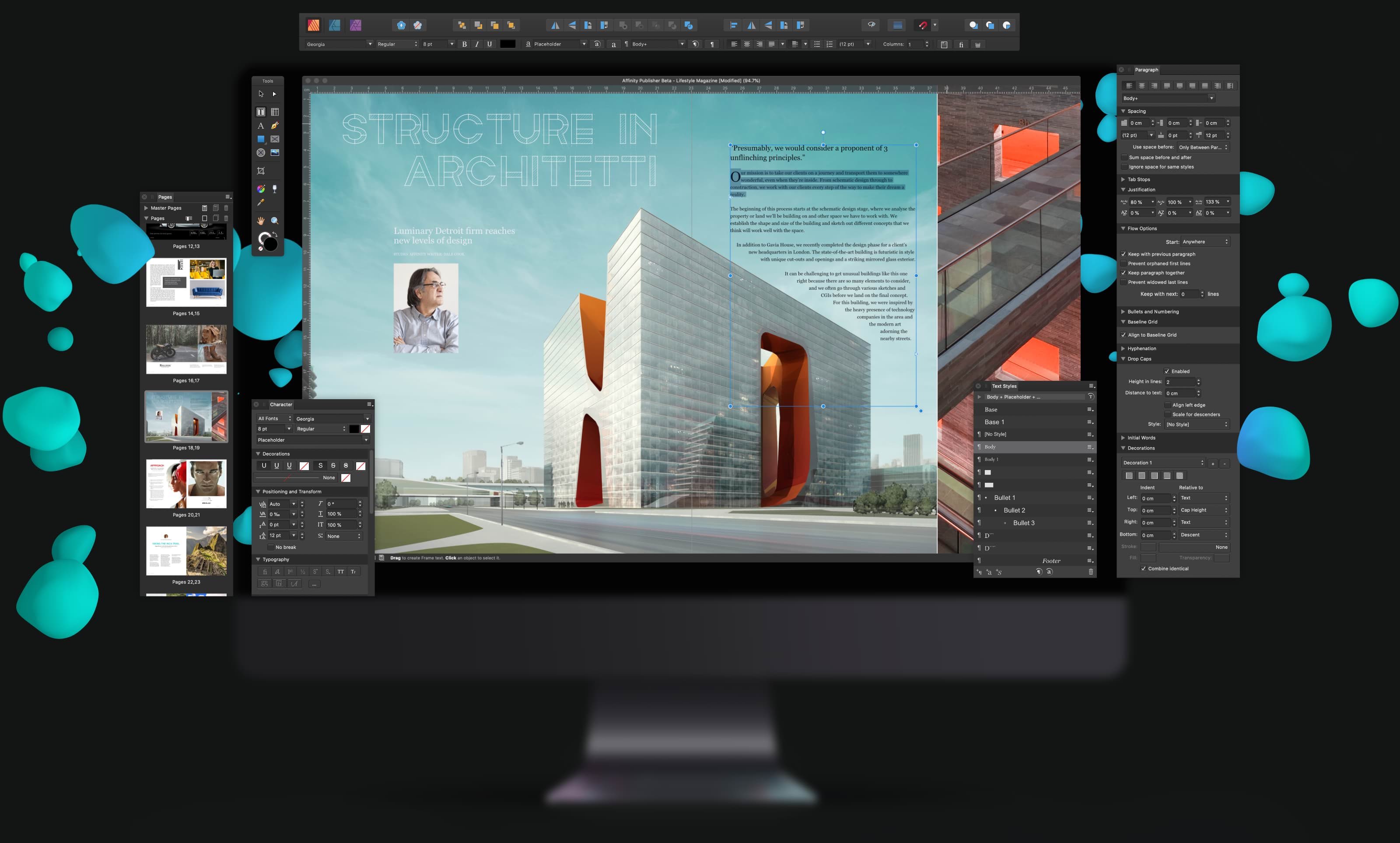 Serif also updated Affinity Photo and Designer with Mac Pro and Pro Display XD compatibility.
Affinity Publisher: features highlight
Serif has shared the key features of Publisher for Mac.
Professional layout tools
Facing page spreads
Live master pages, including nested master pages
Image frames with intelligent scaling options
Advanced guides, grids and snapping
Tables and custom table formats
Wrap text around any object or image with fine padding control
Create text frames of any shape
Link multiple text frames together across your document
Advanced Typography
Full control over character and paragraph styles
Comprehensive OpenType support
Text decorations, drop caps and initial words
Flow text along any path
Advanced flow options and hyphenation
Baseline grid and text frame rulers
Perfect images and graphics
Link or embed images in your document
Place PSD, AI, PDF, JPG, TIFF, PNG or Affinity files
Correct and enhance images with non-destructive adjustment layers
Precision engineered pen and node tools for creating vector curves and shapes
Boolean operations to add, subtract, combine and divide shapes
Incredibly smooth gradient and transparency controls
Live preview of all effects, blend modes and image adjustments
Built for your workflow
Automatically generate indexes and table of contents
Section manager to organize your documents
Pan, zoom and scroll through documents at 60fps
RegEx search and replace
Saveable undo history with alternate futures
Customizable keyboard shortcuts
Professional output
End-to-end CMYK and spot color
Pantone library included
Crop, bleed and registration
PDF/X-1a, PDF/X-3, PDF/X-4 output for professional print
Full integration with other Affinity apps
Link to your other Affinity apps directly from Affinity Publisher with StudioLink
The most fluid workflow ever conceived in a creative suite of applications
Instantly switch to the advanced photo editing features of Affinity Photo and precise vector tools of Affinity Designer without leaving the app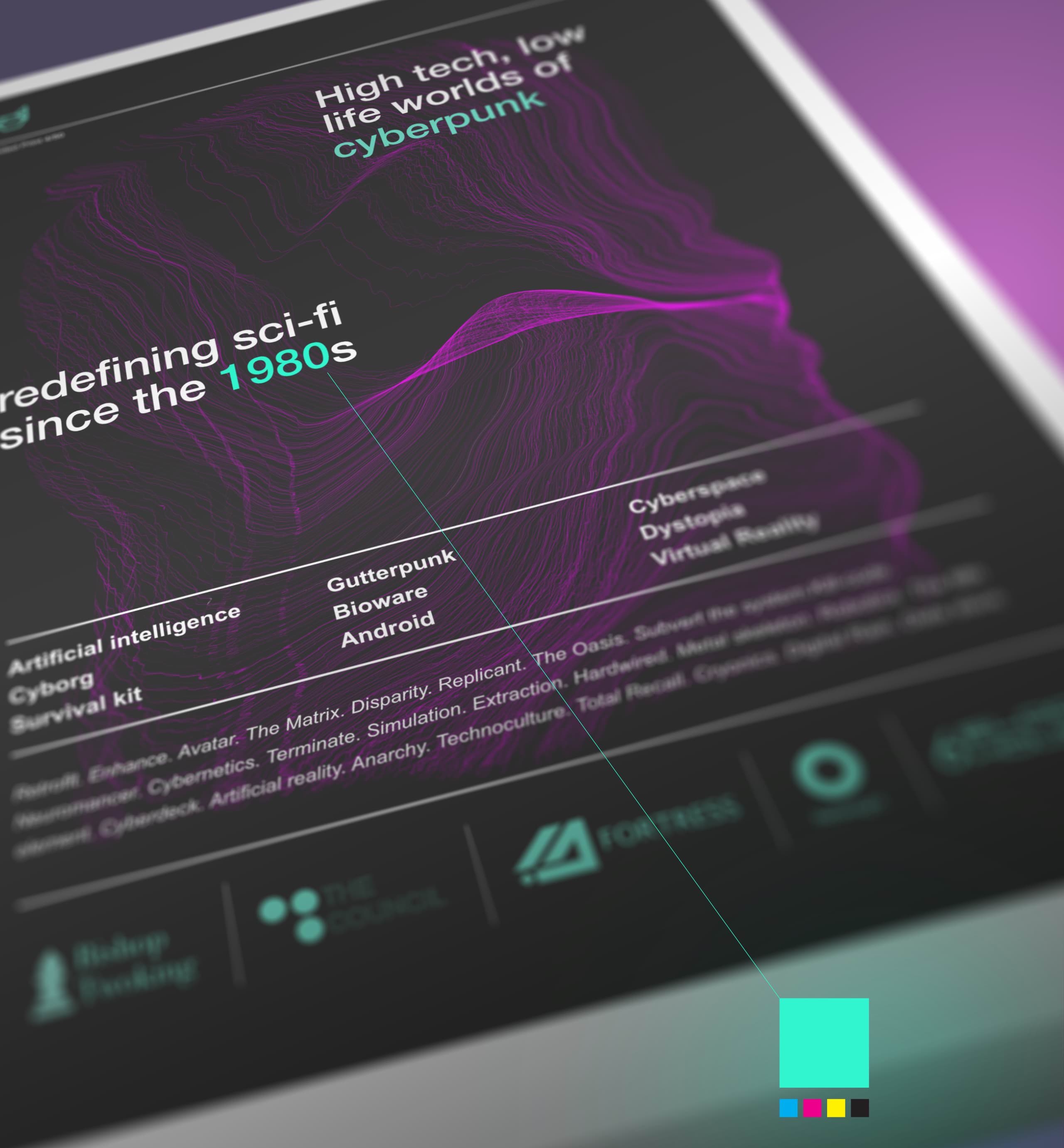 For additional details, check out the official website.
More pro apps hit Mac App Store
Earlier this morning, Photoshop maker Adobe released the long-anticipated Lightroom for macOS on Mac App Store, its second major app on the store after Photoshop Elements 2019. A year ago, Apple relaxed sandboxing restrictions so that major developers could put their apps on Mac App Store without breaking rules.
Here's Harris's review of Affinity Designer for iPad with Apple Pencil support and other perks.
Subscribe to iDownloadBlog on YouTube
Thus far, a few major apps have returned to Mac App Store, including Panic's excellent FTP client Transmit, Microsoft's Office suite and the powerful text editor BBEdit. More app makers will return to Mac App Store later this year, including Bloom, Feral, Corel, Aspyr, Black Magic Design, Intua and Houseparty.
Pricing and availability
The app requires macOS Mavericks 10.9 and newer. Although the app supports any Mac model with a Intel Core 2 Duo or better with 4GB RAM minimum, the more resources you have the better. Although Affinity Publisher doesn't have system requirements like complex games do, you're recommended to use it on a fairly modern Mac with8 gigabyte of RAM.
Grab Affinity Publisher from Mac App Store for $40, a 20 percent launch discount.
Affinity Publisher doesn't include any subscriptions.
Source link: https://www.idownloadblog.com/2019/06/20/affinity-publisher-launches-on-mac/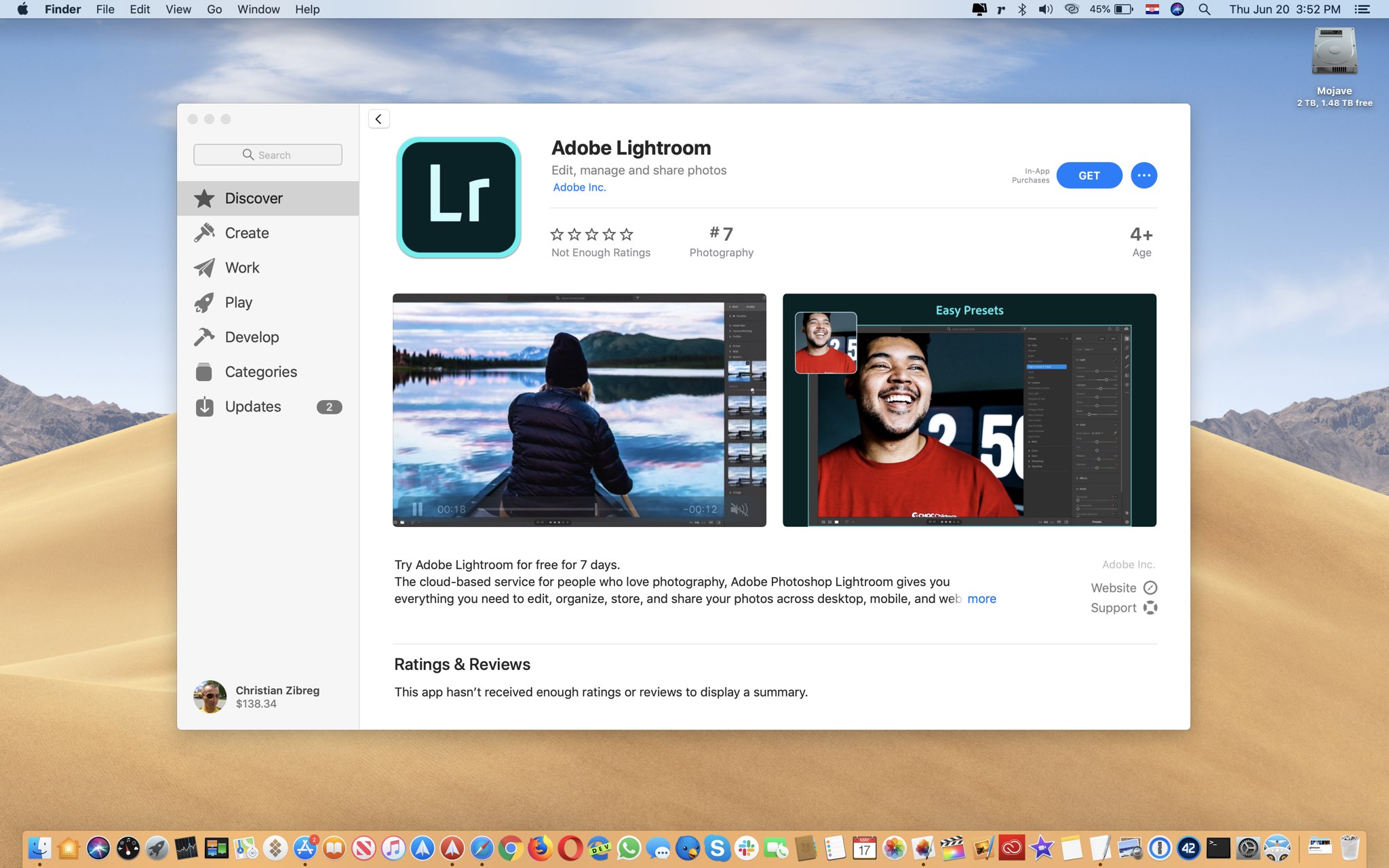 Lightroom has become Adobe's first pro app to be added to Apple's redesigned Mac App Store.
An Aperture replacement
Lightroom is a cloud-based photography service akin to Apple's iCloud Photos service and the stock Photos app. With Lightroom, you can edit, organize, store and share your photographs across platforms and access them anywhere with the included 1TB of cloud storage.
Although Lightroom is a free download, you will need to subscribe after a 7-day trial in order to continue using the software without restrictions, access your files in the Adobe cloud and more. In that regard, the Mac App Store version is the same as the Lightroom edition included in Creative Cloud subscriptions available through Adobe's website.
Lightroom hits Mac App Store
You can have both your full-resolution originals and edits backed up to the Adobe cloud, organize your photos with searchable keywords that are automatically applied thanks to the computer vision and machine learning algorithms that Adobe calls Sensei AI.
Thanks to Sensei AI, Lightroom also provides features like an auto-editing tool that automatically adjusts a photo's exposure, contrast and other elements for best results.
The Mac App Store version takes advantage of Apple's In-App Purchase mechanism to offer monthly and annual subscriptions at $10 and $119, respectively. Apple takes a 15-30 percent cut on all in-app subscriptions but it probably cut a special revenue sharing deal with Adobe in order to incentivize the Photoshop maker to put Lightroom on Mac App Store.
Lightroom for Mac: features highlight
Adobe shared a rundown of the features you can expect in the Mac app.
Anywhere editing
With easy-to-use photo editing tools like sliders and filters, Photoshop Lightroom makes it simple to create photos that look just the way you want. And you can edit your full-resolution photos anywhere — on mobile devices, the web or your desktop. Edits on one device are automatically applied everywhere else.
Smarter organization
Adobe Sensei uses machine learning to recognize the people and other content in your photos and then applies searchable keywords automatically. Looking for shots of your cousin or favorite trips to the water? Auto-tagging makes searching a snap so you can create albums based on any person or theme you want
Worry-free storage
The 1TB of cloud storage included with Lightroom ensures that you can access your entire library of full-resolution photos anytime you want, anywhere you are, from any device.
Easy sharing
Share your photographs with loved ones, clients or an even bigger audience. Post photos directly to social sites, showcase them on your website by sending them directly to Adobe Portfolio and create stunning graphics, web pages and video stories in minutes with Adobe Spark. It's all included in your membership.
Other apps are returning to Mac App Store
Last summer, Apple said it'd relaxed some of the stringer sandboxing rules on Mac App Store in order to persuade big name developers to put their warez back in the store. Since then, several major apps and whole suites have returned to Mac App Store, including Panic's excellent FTP client Transmit, Microsoft's Office suite, the powerful text editor BBEdit and more.
Other apps and developers mentioned during last year's WWDC keynote as returning to Mac App Store include Serif, which just released the desktop publishing app Affinity Publisher, as well as Bloom, Feral, Corel, Aspyr, Black Magic Design, Intua and Houseparty.
Adobe's only other app on Mac App Store is Photoshop Elements 2019, at $70.
Photoshop for iPad is coming
Adobe's been working on a native iPad edition of Photoshop that shares much of the code base with its desktop counterpart and includes features like seamless Creative Cloud syncing, full layer support, the ability to open files created in Photoshop for desktop and more.
Creative Cloud users can apply for the Photoshop for iPad beta program on Adobe's website. The anticipated app will release some time in 2019, probably in the fall when new iPads arrive.
Grab Adobe Lightroom for free from Mac App Store.
Source link: https://www.idownloadblog.com/2019/06/20/adobe-lightrooom-mac-app-store/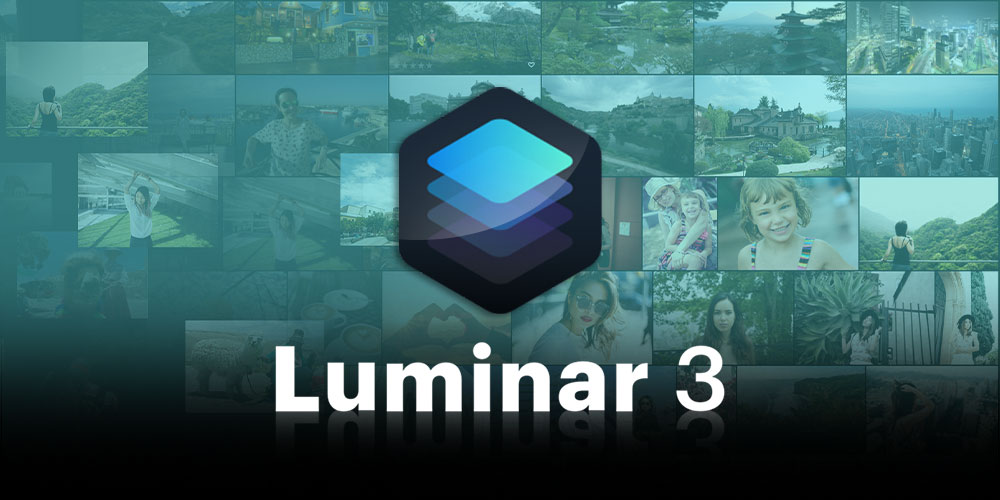 In the age of the smartphone, everyone likes to think of themselves as a professional photographer. But even the best Instagram filters are no match for truly pro-level editing techniques, which can transform a good pic into a truly great one.
The Award-Winning Luminar 3 Software Bundle can transform you from a run-of-the-mill photo-editor into a full-fledged pro, and it's currently available for over 45% off at just $49.
This 2-part bundle will help you streamline your workflow—thanks to an AI-powered photo editor that makes it easy to craft pro-level shots in seconds.
With a single click, this intelligent editor can perfectly adjust everything from color and tone to depth and contrast—all through advanced algorithms that are able to pick up on the subtleties of your photos.
This bundle also comes with detailed instruction that introduces you to every element of the Luminar 3 platform—so you'll never have to scramble to understand new commands or tricks.
Treat your photos to a pro-level editing experience with the Award-Winning Luminar 3 Software Bundle for just $49—over 45% off its usual price for a limited time.
Like this deal? Check out Vault — you'll get four premium tools, including NordVPN and Dashlane, to supercharge your online security. Enter code VAULTONE to try it out for just $1!
This deal is brought to you by StackCommerce, and although iDB handpicks each deal posted on the site, this does not constitute editorial endorsement. As we earn a small portion of all sales, you are effectively supporting iDB every time you purchase one of these deals.
Prices are subject to change.
Source link: https://www.idownloadblog.com/2019/06/20/streamline-your-workflow-with-this-ai-powered-photo-editor/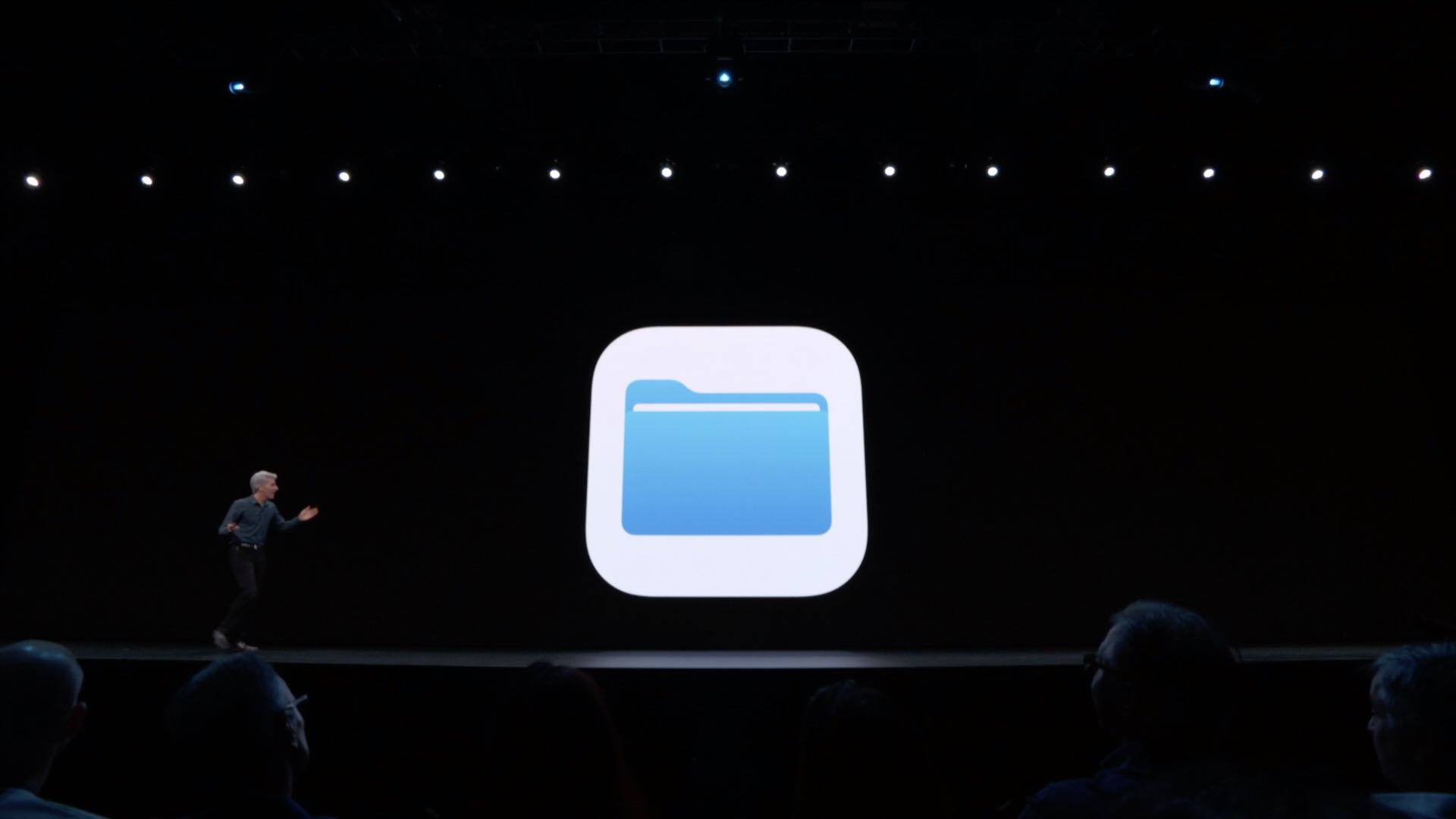 iOS 13 brings a download manager in Safari along with support for connecting external storage devices in the Files app, opening up some pretty powerful on-the-go workflows.
The Loop reader Niles Mitchell took it upon himself to test how both features work, and he's done so in an informative way by capturing an interesting video of the whole process which you can enjoy embedded right ahead. But rather than use the Files app to manage files on a USB thumb drive, Mitchell actually connected his iPhone to Amazon's Kindle e-reader.
What his Kindle saw was a regular USB host device, thanks to iOS 13. That prompted the Kindle software to switch to file-transfer mode like it would when connected to a desktop computer. The video also shows off Safari's download manager in action.
I've embedded the clip right ahead so give it a quick watch right now.
Knowing Apple, I was pretty convinced we'd never live to see the day when we'd be able to browse the file system of any connected storage device, on our iPhones, without any restrictions. It's surreal, really, at least for me. I'm still finding it hard to believe that I can copy files to and from USB thumb drives and SMB servers in the Files app.
Yes, it's a basic feature that Android has had from the onset, but this is Apple and for them to have implemented a download manager and support for external storage is a major move. If you do any serious work on an iPad, or have attempted to use it as your primary computer, you can tell that this is going to be a profound change when iOS 13 drops commercially this fall.
Many iPad workflows were ruined by the inability to downloading anything from the web without too much fuss. And if you resorted to trickery like using a third-party iOS browser to retrieve files from the web, you probably know all too well how complicated it can be to access those downloads from within the confines of another app.
Are you someone who takes a lots of images with your DSLR? So you shoot and edit high-quality video for a living? Maybe you're someone like that, or maybe you're a social media manger who needs to import assets from thumb drives and what not.
Subscribe to iDownloadBlog on YouTube
Before iOS 13, there was no way to import images from a digital camera to any other app but Photos. You just couldn't connect a digital camera to your iPad and import photos directly into Lightroom or a Pages document. And you definitely couldn't import high-resolution images from a client's USB drive into your iPad to work on those social media posts on the go.
iOS 13 makes those and many other kinds of workflows possible thanks to Safari's download manager and the much-improved Files app with support for connecting to servers and external storage devices. If you have an 2018 iPad Pro, you'll just connect any USB storage device to the tablet with a USB to USB-C cable (or simply use the USB-C to USB-C cable that came with your iPad in case your external storage device uses USB-C rather than USB 3 or 2).
Folks with Lightning devices will need to purchase Apple's Lightning to USB camera adapter which has both USB 3 and USB-C ports on it. You'll need both ports, USB 3 for your storage device and USB-C for power because most USB storage devices require a powered bus.
Future iPhones are predicted to swap Lightning I/O for USB-C, but you're going to need some sort of an adapter anyway because the battery in your iPhone isn't strong enough to power things like external hard drives and other storage devices (not so much on iPad Pro whose massive battery can be used for charging devices like your iPhone).
Because of that, we think Apple will release a dedicated adapter specifically designed for anyone wishing to make the most out of the Files app and its external drive support.
Does any of this impress you?
Let us know by leaving a comment below.
Source link: https://www.idownloadblog.com/2019/06/19/ios-13-safari-download-manager-files-app-iphpone-kindle-video/