Get HotMacNews- iOS App and Homepage
To access HotMacNews on your computer Click Here (It makes a great Home Page)
To download iPhone or iPad app (HotMacNews2) click here HotMacNews2
**Once in HotMacNews Home Page click on Preferences to customize to your needs.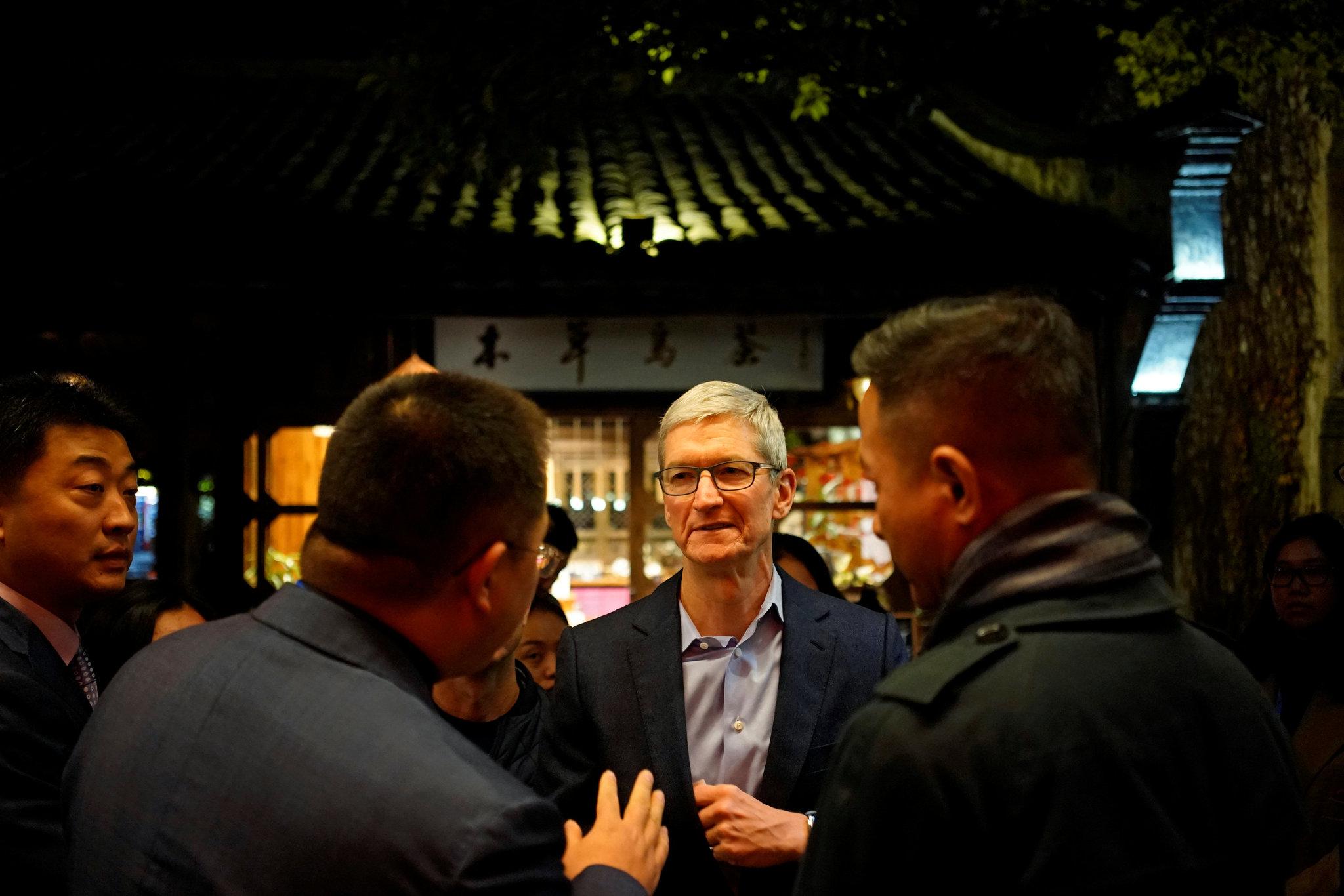 Apple CEO Tim Cook has been assured by the Trump Administration that there won't be tariffs placed on iPhones. The news comes just days after the United States put tariffs on $50 billion worth of Chinese products. Despite this, Apple's still worried about the eroding relationship between the U.S. and its largest trading partner.
According to The New York Times, the administration told Apple the tariffs wouldn't extend restrictions on iPhone, which are made in China. The story doesn't say whether Cook got this guarantee during his April 25 White House meeting with President Donald Trump or some other time.
Last month, Cook called the administration's trade politics with China "problematic," expressing concerns about a possible trade war between the United States and China. In an interview on "The David Rubenstein Show: Peer-to-Peer Conversations," Cook noted that previous trade policies were flawed, but Trump's views were more concerning.
As Cook explained:
It's true, undoubtedly true, that not everyone has been advantaged from that — in either country — and we've got to work on that. But I felt that tariffs were not the right approach there, and I showed him some more analytical kinds of things to demonstrate why.
Just because the U.S. won't add tariffs to iPhones doesn't mean Apple's out of the woods.
The New York Times explains:
Apple fears "the Chinese-bureaucracy machine is going to kick in," meaning the Chinese government could cause delays in its supply chain and increase scrutiny of its products under the guise of national-security concerns, according to one person close to the company. Apple has faced such retaliation before, another person said, and Reuters reported Ford vehicles are already facing delays at Chinese ports.
Despite its concerns, Apple has found cabinets members in the Trump administration much more accessible than their Obama era counterparts. The report notes that Cook has seen "eye to eye" with Trump's economics advisor Larry Kudlow, Steven Mnuchin, the Treasury secretary and, on some issues, Wilbur Ross, the commerce secretary.
In the meantime, Cook hopes to continue working with the Trump administration to help it avoid a trade war with China.
Mr. Cook still sees an opening to engage on the trade issue because of disagreement inside the White House, and he doubts that a trade war — or Chinese retaliation against Apple — ultimately will happen, this person said.
Apple currently has 41 Apple retail stores in China with more on the way.
Image: Aly Song/Reuters
Source link: http://www.idownloadblog.com/2018/06/18/trump-administration-iphone-tariffs/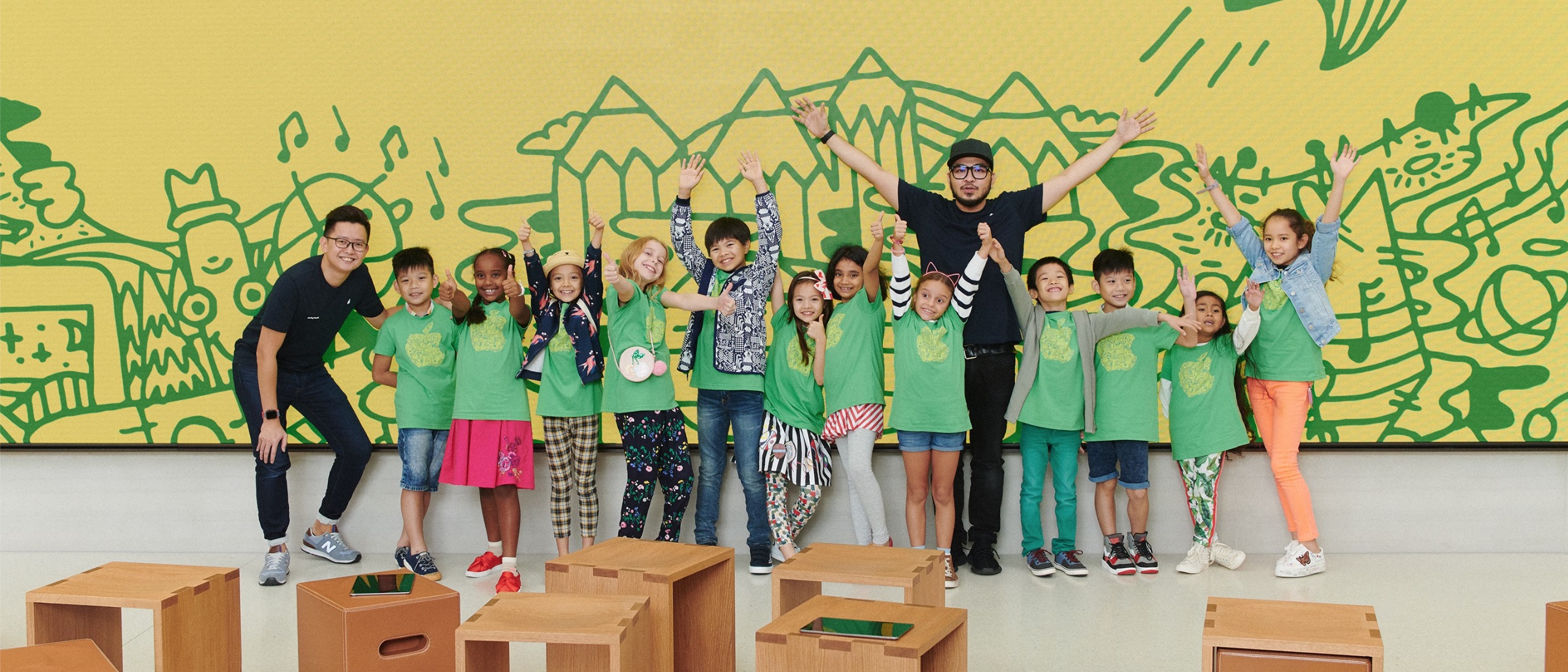 Apple is now beginning to accept reservations for this summer's Apple Camp sessions. The annual retail program teaches kids and their parents about Apple products in fun creative ways.
You can now make reservations in the United States, Canada, France, and several other countries for sessions beginning July 9 through July 27. Reservations in Germany and the United Kingdom open June 25.
This year's program is limited to kids aged eight to 12 and includes three 90-minute sessions within a chosen track. This year's three tracks include: "Coding with Sphero Robots," "Beat Making and Songwriting with GarageBand," and "Telling Stories with Clips."
In "Coding with Sphero Robots," kids will learn about different coding concepts to make Spheros change colors, product sound, and complete activities. As a final project, the kids will design an app.
Meanwhile, "Get Making and Songwriting with GarageBand" introduces elements of song structure and using an iPad to play and record songs. Finally, in "Telling Stories with Clips," campers will use Clips for iPad to produce media combining photos, video, music, and titles.
Keep in mind these reservations fill up pretty quickly, so be sure to sign up soon. Each Camp is free and includes a free t-shirt for each child.
The Apple Camps program has been around since 2003 and has changed its focus over the years. Earlier programs were mostly Mac-based; in recent years, attention has shifted to iOS devices. Beginning in 2016, the Camps started using Sphero products as part of the curriculum.
If you're looking for a unique way for your kids to spend a part of their summer, you can't go wrong with Apple Camps. Fun and free, these sessions have been designed to teach kids how to do creative things with their iOS devices.
You can sign up now via the Apple website.
Source link: http://www.idownloadblog.com/2018/06/18/reservations-apple-camp-lessons/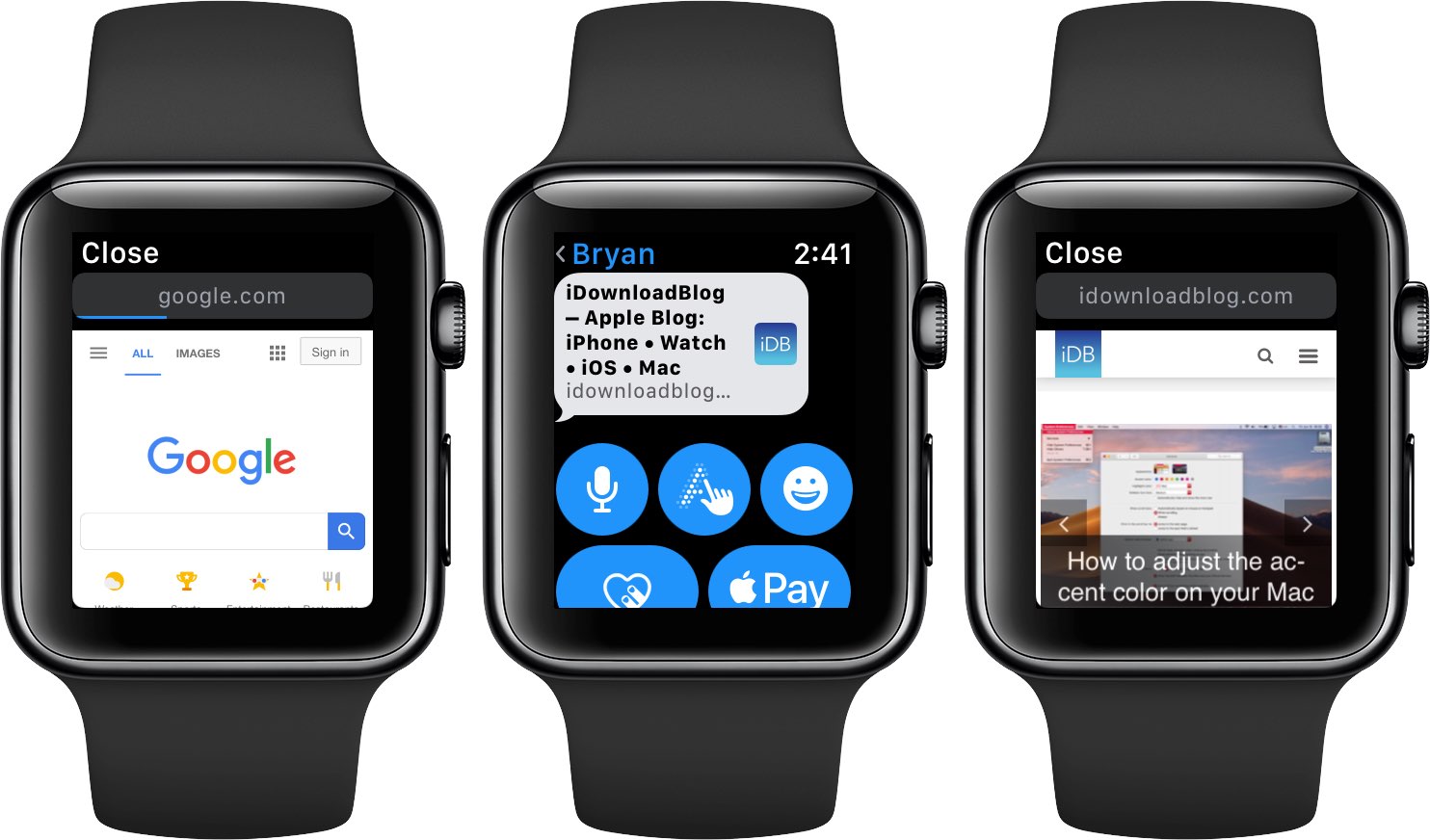 watchOS 5 brings limited support for viewing web content on your wrist, including a website link attached to a message, optimized for the smaller Apple Watch screen.
Key highlights:
watchOS 5 integrates Apple's WebKit web layout engine
It uses Safari's Reader Mode to render web links
Web content is supported in Messages and Mail
There's no Safari browser in watchOS 5 as of yet
This is what you'll need before you can take advantage of this cool feature.
Prerequisites
In order to browse the web on your wrist, you'll need the following:
Apple Watch Series 3 or later
watchOS 5 or newer
Messages or Mail configured on your watch
As you can see for yourself, the feature is not supported on older Apple Watch hardware.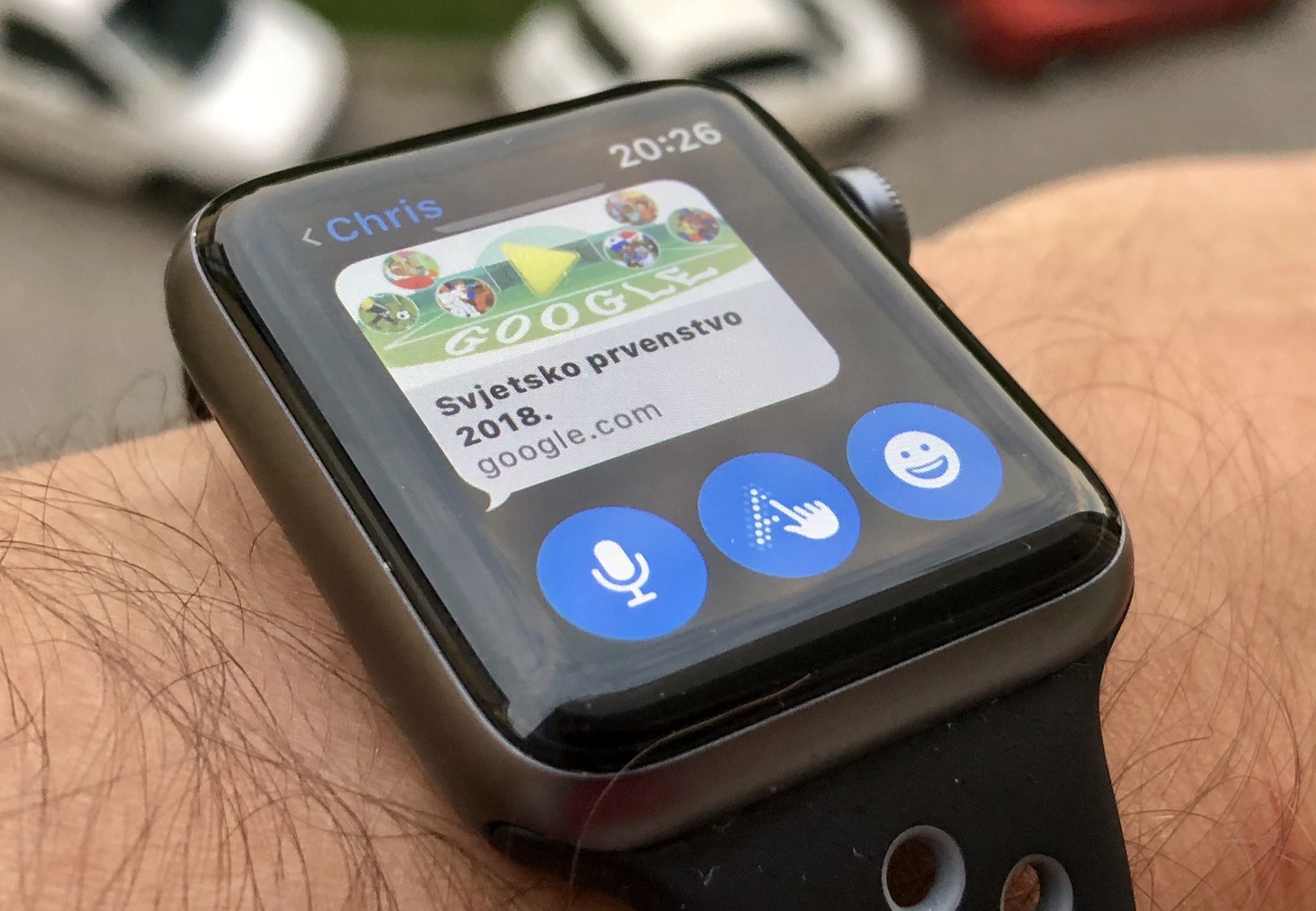 Specifically, Series 2, Series 1 and Series 0 models are unsupported. Attempting to open an attached link on an unsupported model yields an error message saying "This link isn't viewable on Apple Watch but you can open it on your iPhone."
Read on for a closer look at how this works.
watchOS 5 integrates WebKit
This tremendously handy feature is actually one of the several improvements to Apple Watch notifications, now more actionable in watchOS 5.
While Apple doesn't think browsing the web on such a tiny screen makes sense so it didn't ship Safari for Apple Watch, watchOS 5 now supports web content in a limited fashion via Apple's WebKit rendering and layout engine.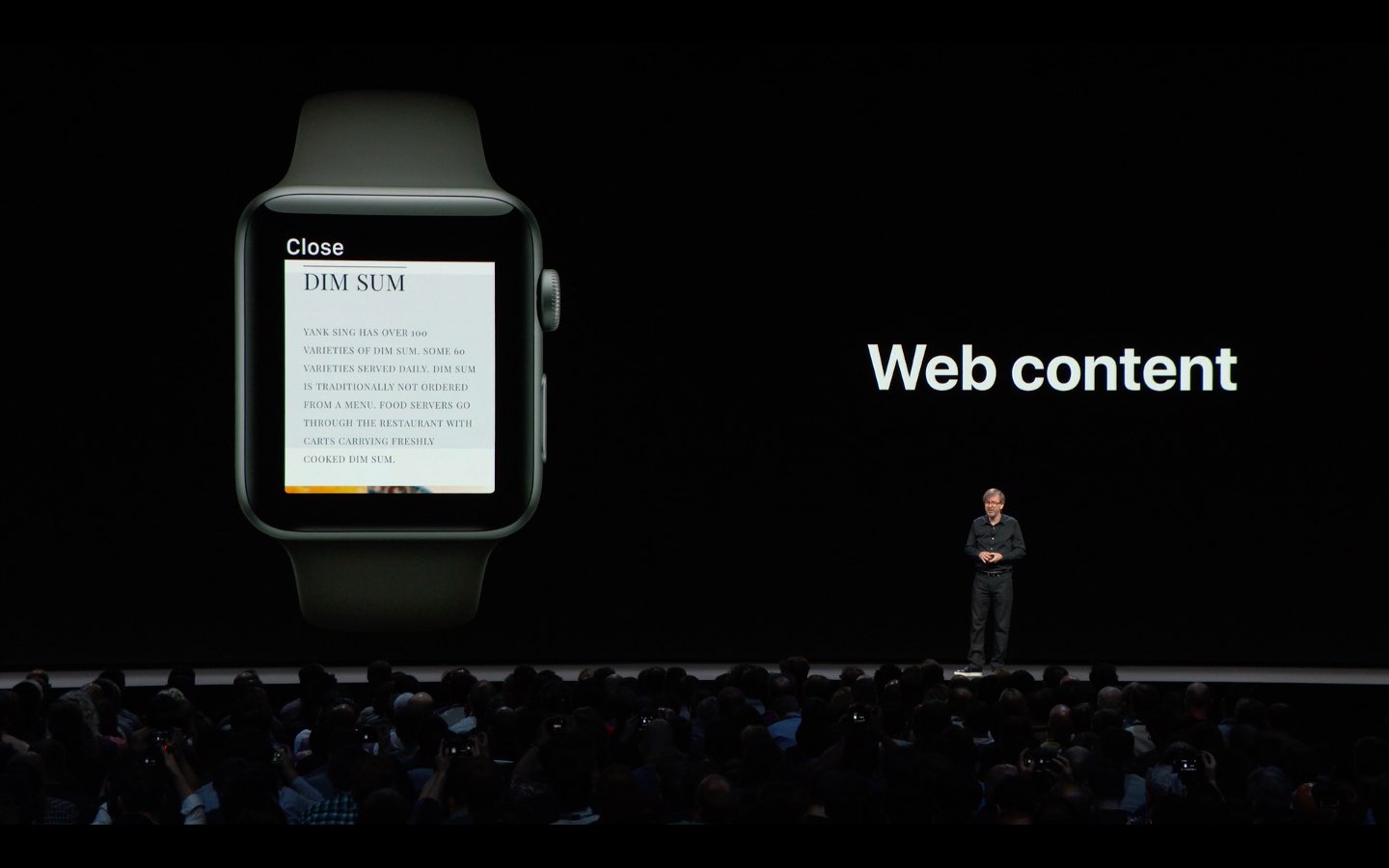 You can view web content in select Apple apps, namely Messages and Mail.
While full browsing on Apple Watch may not make sense, WebKit makes it super easy to check out restaurant menus or read a quick news article without pulling an iPhone out of your pocket: email or message yourself a link to the webpage you'd like to read on your wrist.
Here's how to use this feature.
How to view web content on Apple Watch
If you get web content that you like to see right in the moment, do the following:
1) Press the Digital Crown to go to the Home screen.
2) Open Messages or Mail.
3) Tap a message in the list containing a website link.
4) Tap a weblink preview.
5) Interact with the web view:
Scroll—move your finger up/down or turn the Digital Crown
Open hyperlinks—tap a hyperlink to load the underlying webpage
Enter text—tap a text field to dictate or scribble some text
Back/forward—press the display firmly with Force Touch
Reader/Normal view—press the display firmly with Force Touch
Reload—press the display firmly with Force Touch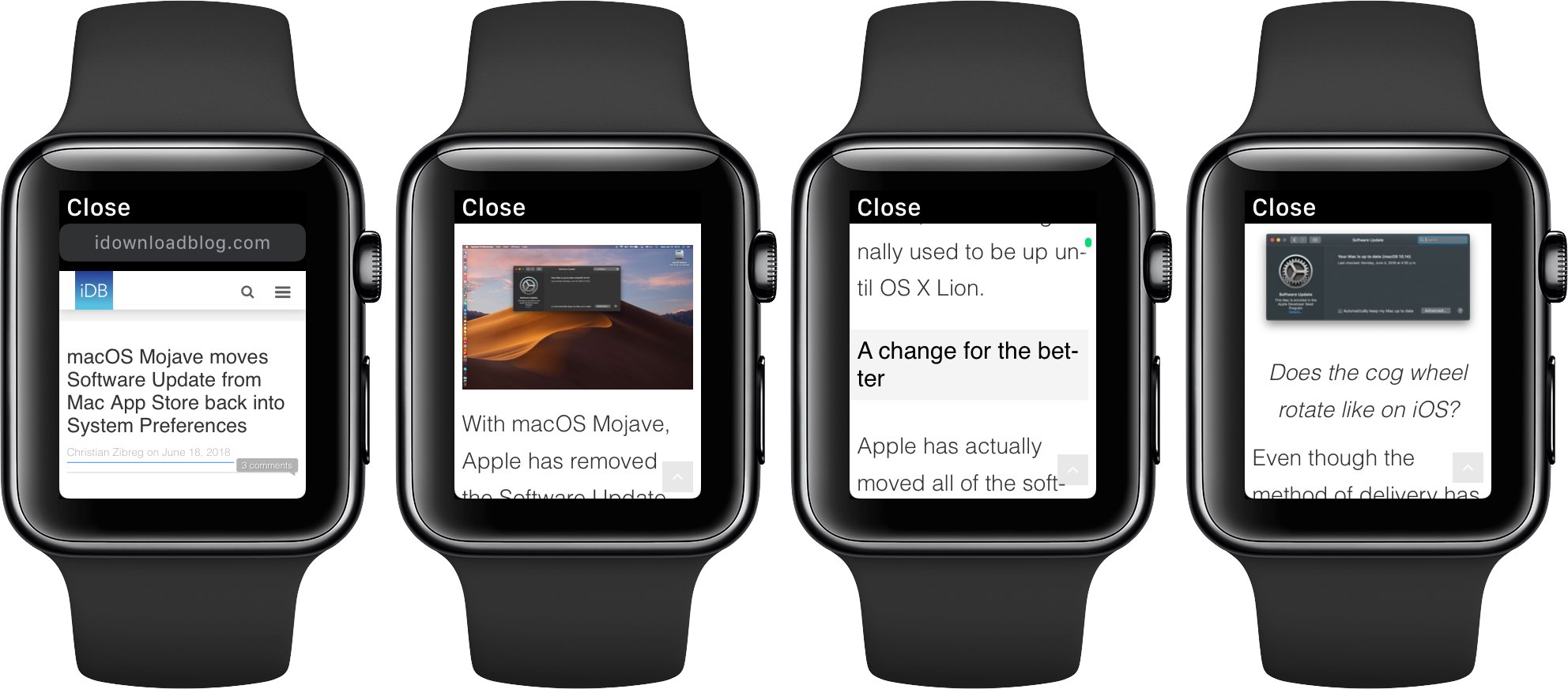 The iDownloadBlog story on macOS Mojave's Software Update, as seen on our Series 3 watch
6) When done, tap Close in the upper-left corner or swipe from the left edge of the display.
By default, web content is pre-formatted for the small screen because watchOS 5 enforces Safari's Reader Mode. To switch to the normal view, as well as access other hidden options like Back/Forward, press the display firmly.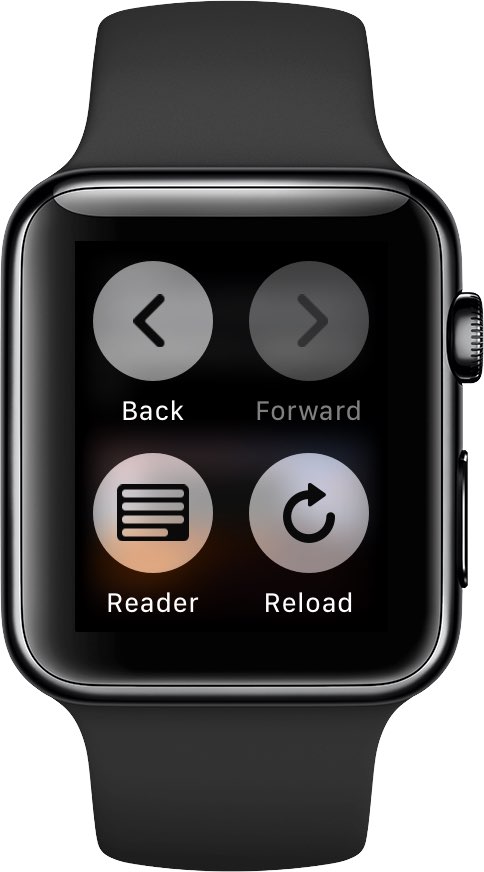 Press the display for hidden options.
Apple made the right choice by defaulting to Reader Mode. In case you haven't tried it yet on your iPhone, iPad or Mac, this mode shows text content and images but without the annoying ads, navigation bars, custom stylesheets or other distractions.
Embedded videos are unsupported by WebKit on Apple Watch.
Searching the web with Google, on your wrist!
One of the best things about having the World Wide Web accessible via your wrist: being able to use Google search. Just send yourself the google.com link and open it on your watch.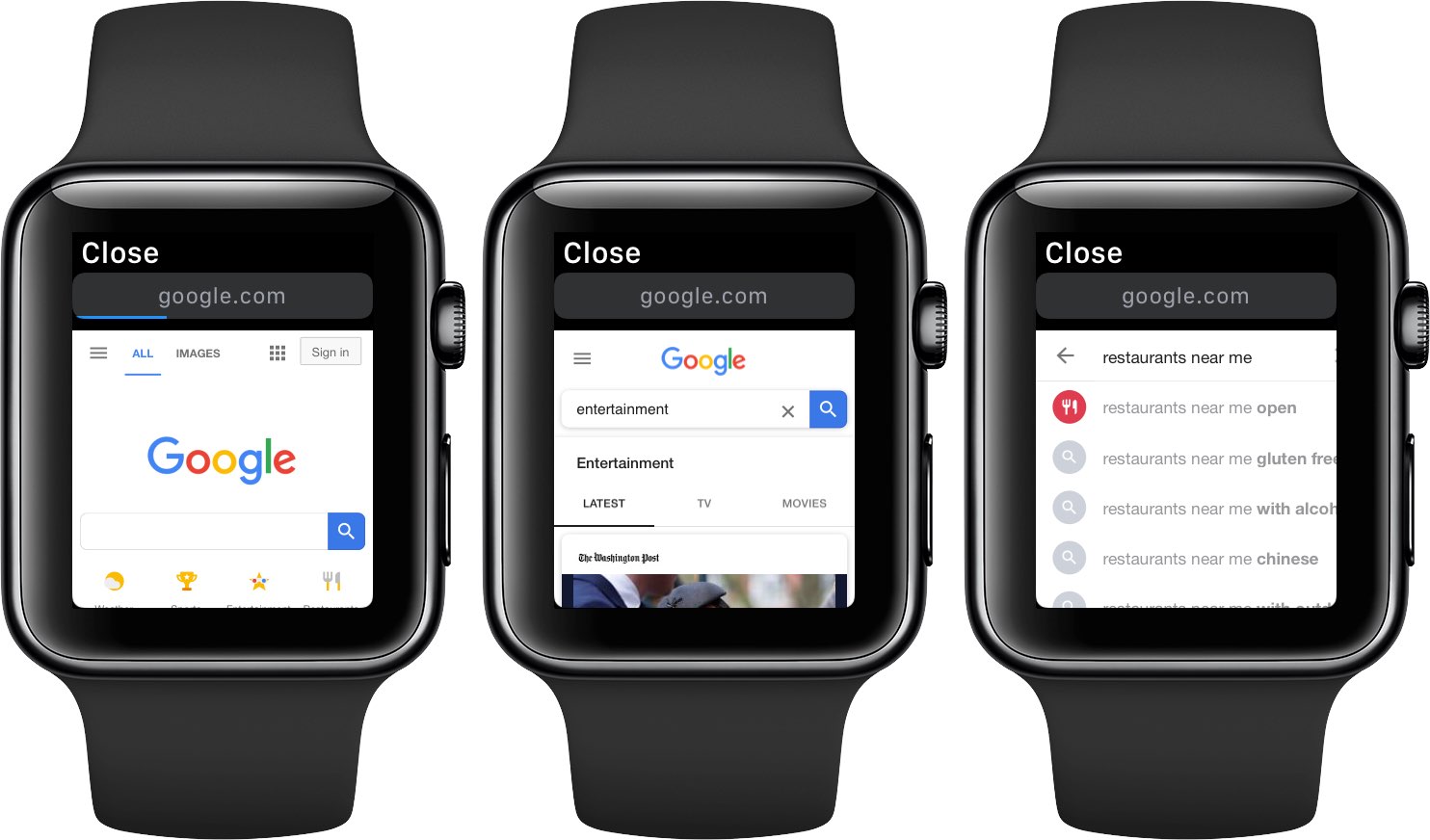 A mobile-optimized Google search page will show up. You can easily scribble or dictate your query, as well as select a desired item from your search results page.
Limitations
This is meant to be a convenience rather than a full-blown web browsing experience.
You may notice that websites takes some time to load on your watch. That's because modern HTML5 technologies that today's webpages use require decent hardware for optimal performance.
In several instances, we've had to wait quite a bit until a webpage loaded.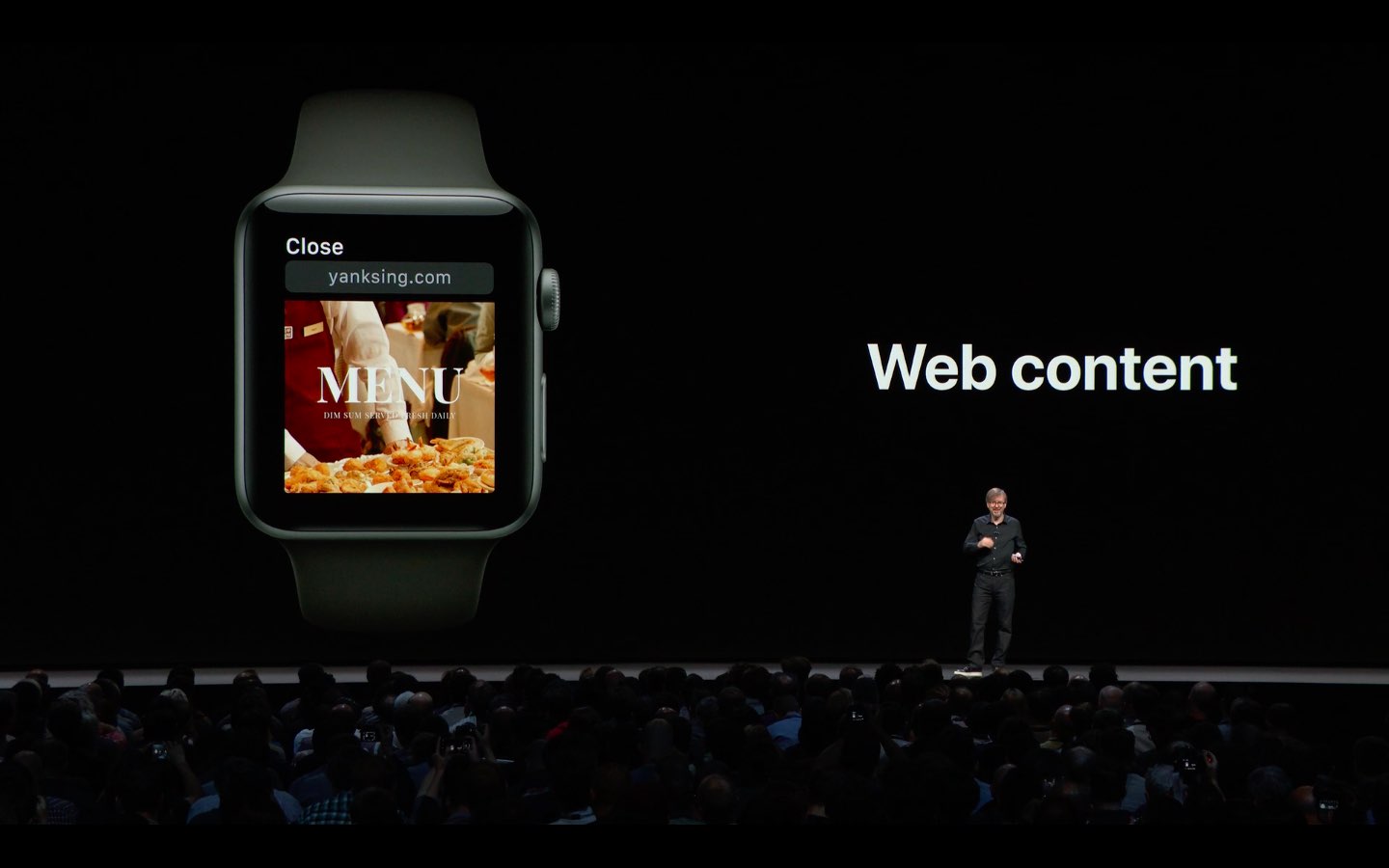 Good thing Apple has limited the feature to Series 3 watches. Not only does Apple Watch Series 3 pack in enough oomph to make the web-browsing experience passable, but also provides cellular connectivity for true wireless freedom.
Aside from slow performance, viewing websites on your wrist will quickly drain the Apple Watch battery. There are other annoyances as well, including big ones like no Safari app and the little ones such as a lack of the URL entry bar.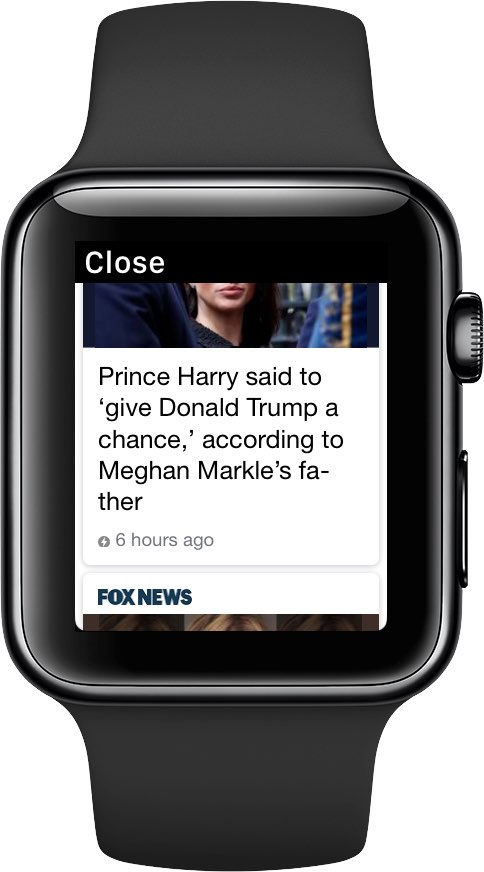 Just don't expect any website to render properly on your wrist.
In our experience, webpages with couple layouts and lots of embedded widgets and code might get stuck. Other issues may result in a blank page or the refusal to load a weblink at all.
Still, it's nice knowing that limited web browsing via WebKit is there should you need it.
Need help? Ask iDB!
If you like this how-to, pass it along to your support folks and leave a comment below.
Got stuck? Not sure how to do certain things on your Apple device? Let us know via help@iDownloadBlog.com and a future tutorial might provide a solution.
Submit your how-to suggestions via tips@iDownloadBlog.com.
Source link: http://www.idownloadblog.com/2018/06/18/apple-watch-web-content-howto/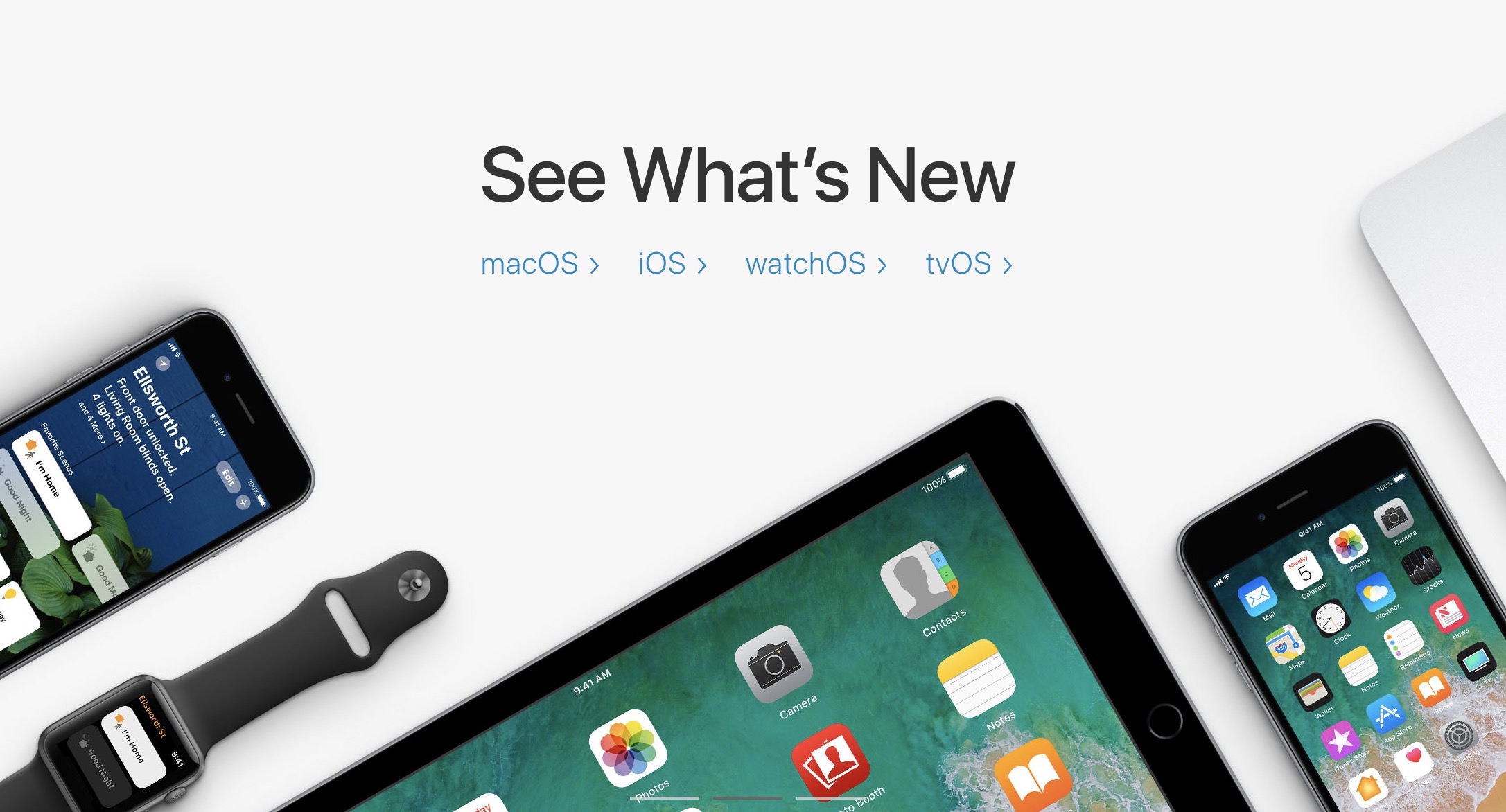 Apple on Monday released the third betas of iOS 11.4.1 and tvOS 11.4.1. Registered developers can download the new betas through Apple's developer center, or they can be installed using each platform's respective OTA mechanism.
Today's releases come amidst growing excitement over iOS 12 and the other major OS updates Apple announce this month, which are also in beta. These updates are modest by comparison, containing only bug fixes and other minor improvements.
Nevertheless, we are installing the new software and will be sure to report back with any notable changes or major findings. And as usual, if you see something worth mentioning that you think we missed, be sure to let us know in the comments.
Source link: http://www.idownloadblog.com/2018/06/18/third-beta-ios-tvos-11-4-1/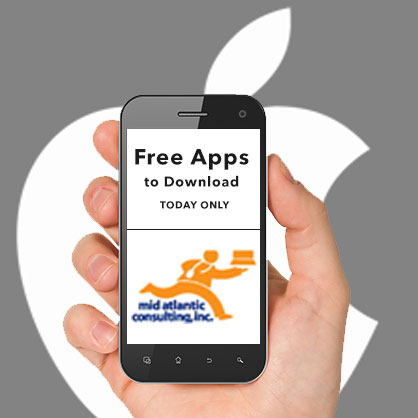 Flick Champions Classic , WikiLinks , Pinball Breaker Forever and more
Universal:
Flick Champions Classic ( $1.99 → Free ) NAWIA GAMES Sp. z o.o. There's a sport for everyone in Flick Champions Classic. You're able to participate in nine different sports using intuitive tap and flick controls. Challenge AI-controlled opponents or take on a friend locally on the same device. The game includes nine sports with tournament and exhibition modes for each, three difficulty settings, and achievements and leaderboards via Game Center.
WikiLinks ( $5.99 → Free ) Boris Conforty
WikiLinks allows you to start off with an idea and branch out from there with its exclusive mind-map navigation system. Each search suggests different paths to take and allows you to retrace your steps at any time. Instead of jumping back and forth between searches and articles, tap and hold your finger on any link to get a quick preview. WikiLinks is loaded with other great features as well, including fullscreen image browsing, suggested YouTube videos, offline viewing, and iCloud support.
Pinball Breaker Forever ( $0.99 → Free ) XperimentalZ Games
Pinball Breaker Forever successfully combines pinball and brick breaking mechanics to bring you one intense arcade experience. As the vibrant, neon blocks descend upon the city, it's up to you to bash them to bits by tapping to fling the ball with your paddles. If the blocks reach the city's skyline, it's game over. The game features endless randomly generated levels, loads of power-ups, 15 types of mini-games, MFi support, and the ability to unlock all kinds of cosmetic upgrades.
Source link: http://appadvice.com/apps-gone-free