HotMacNews Info
To access HotMacNews on your computer Click Here (It makes a great Home Page)
To download iPhone or iPad app (HotMacNews2) click here HotMacNews2
**Once in HotMacNews Home Page click on Preferences to customize to your needs.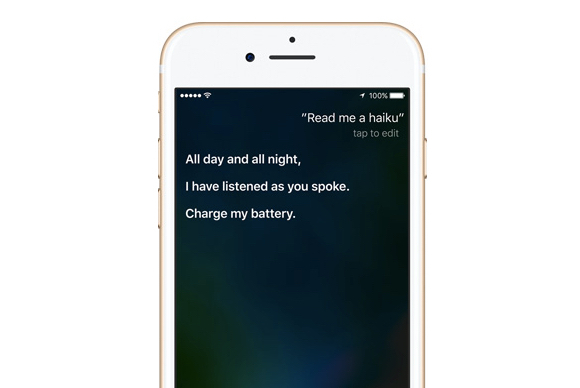 It's been nearly five years since Scott Forstall stood on stage and introduced Siri to the world. Siri has come a long way since the days of the iPhone 4S, and now Apple's voice-controlled assistant is on our iPhones, iPads, Apple Watches, and even–thanks to macOS Sierra–our Macs.
But by almost any measurement, these are the very earliest days of intelligent-assistant technologies. Five years might as well be a wink of an eye. The next few years will be very important for Siri and its cousins–Cortana, Alexa, and the Google Assistant. Here's a look at where Siri goes from here.
SiriKit, today and tomorrow
With the release of iOS 10, you can now use Siri to control six different kinds of apps: ride booking, messaging, photo search, payments, VoIP calling, and workouts. At least, you will be able to control your favorite apps in those categories once they've been updated to take advantage of this new feature. Some apps in these categories were updated on day one of the iOS 10 release, but several apps I use in these categories are, sadly, not yet updated. Still, this is a case where Siri will be improving rapidly over the next few months. As apps are updated, the capabilities of Siri will continue to grow.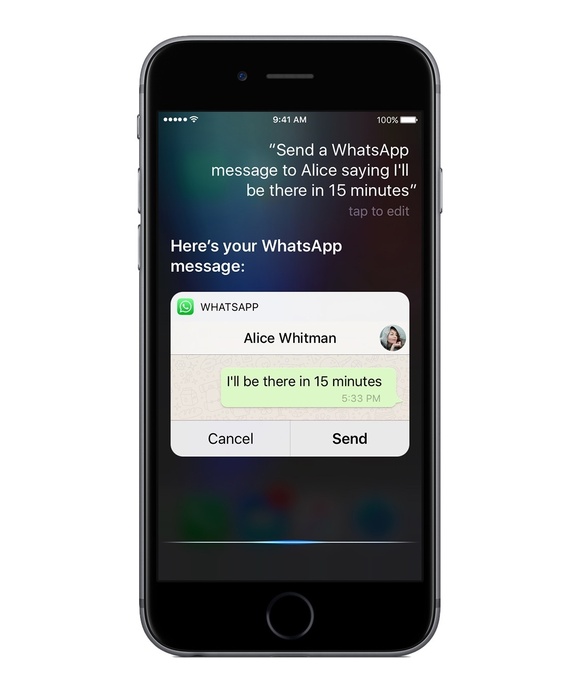 The next big question is, where does SiriKit–the specification that app developers use to tie their software in to Siri–go from here? It made sense for Apple to start with some limited categories of voice control, but for Siri to truly take advantage of the power of the App Store, it'll need to be able to cover more ground.
Supporting media playback seems like a natural evolution. It would be great to be able to ask Siri to play the next episode of a TV show on Netflix or a podcast in Overcast, find a song in Spotify, or kick off a Sonos playlist. Support for alternate navigation apps such as Google Maps and Waze would be helpful, too. I'd love a more generic feature that would let apps speak back snippets of information, too–so I could ask Weather Underground what the current temperature was, or prompt Authy to read me a six-digit authentication code for a specific account.
I wouldn't expect Apple to expand SiriKit until iOS 11 is announced at next year's Apple Worldwide Developer Conference, though. Until then, Siri will expand its footprint on iOS 10 through the addition of new apps supporting the existing SiriKit options.
Branching out into hardware
Back in March I wrote about my dreams that Apple would build a "Siri Speaker" to compete with the Amazon Echo and Google's forthcoming Google Home product. And rumor has it that Apple may be working on such a device.
I think this is a product with a lot of potential for Apple. Just from the Apple Music perspective, a Siri-powered speaker box has the potential to make Apple Music an integral part of people's home music experiences. I've had an Amazon Echo for more than six months now, and the entire family uses its music features all the time, in the kitchen and in the dining room. As an Apple Music subscriber, I'd love to be able to replace it with a device that knows all my playlists and has access to my music library, plus the entirety of the Apple Music catalog.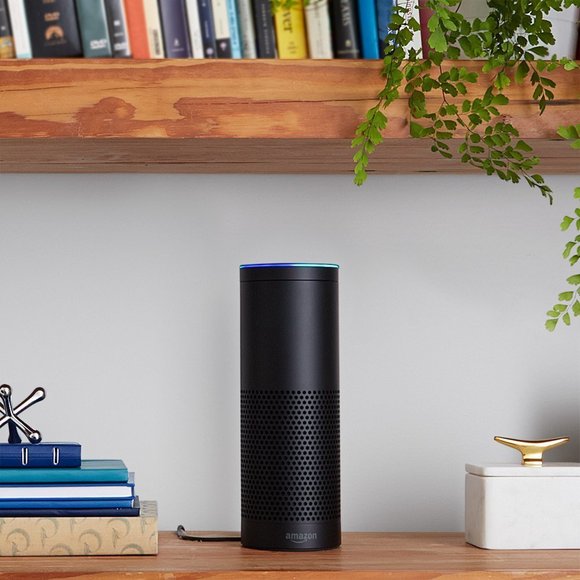 And of course, it's also a potential showcase for Siri–as long as Siri can be tuned to function better in the absence of a display screen. Too often on iOS, Siri fails to pull up good information and ends up displaying a give-up page and asking you to take a look. On a device without a display, that's not an option.
As Apple's HomeKit technology has become more widely supported, a Siri Speaker would also become a hub for voice control of home products such as smart lights and thermostats.
When I wrote my original Siri Speaker article in March, I heard from a lot of people who didn't understand why Apple needed to make such a product when our iPhones and iPads and Apple Watches can do the job. If you've spent time with an Amazon Echo, you already know the answer. It's a very different experience to have an intelligent assistant floating in the air all around you, ready to answer your commands, rather than having that assistant reside in a phone laying on a table (or sitting in your pocket). The Amazon Echo works because it's got a bunch of microphones and a pretty loud speaker and, as a result, it's accessible from a large portion of my house, no matter what I'm doing or what other technology is around.
It's a little scary to imagine Siri being ripped out of the familiar hardware it's been living in for the past few years. But this is the kind of product in which Siri could really get a chance to shine–if it's given the chance.
Above all else, getting smarter
No matter how many apps connect to Siri, no matter how many different versions of Siri reside in different pieces of Apple hardware, the technology's success or failure will ultimately come down to how good it is as understanding what we say.
There are moments where Siri does really seem magical. But there are still too many times when it just seems to have no idea what's going on. On Monday I asked Siri, Alexa, and Google Assistant when the presidential debate was. Alexa and Google answered correctly. Siri offered to show me the results of a web search for presidential debates.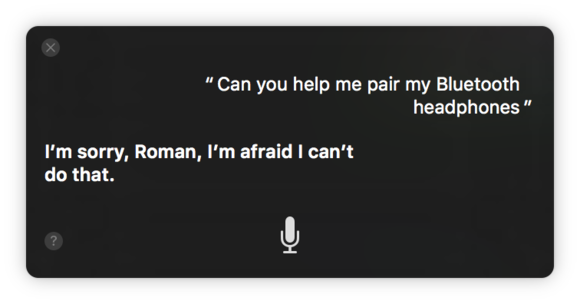 That's just one example, but my experience with all of these technologies suggests that Siri lags behind a bit. Apple needs to close that gap, yes, but all of these systems need to get a lot better. They are all largely flummoxed by anything requiring a bit of context–it's like talking to an amnesiac every time I make a request. They're largely incapable of taking a request, grabbing data, and then answering a second request based on that data.
I dream of the day when I can ask any of these so-called intelligent assistants to ask someone a question for me, get the answer from that person, and then relay it to me. Or ask it to schedule a meeting for me, navigating all the questions and answers required from multiple parties to make that happen. Or to do something truly intelligent like notify me when there's a good football game entering the 4th quarter in case I want to tune in. That stuff is all on the way, but it's not really here yet.
I really do believe that voice-based assistants will be a vitally important part of how we interact with technology in the future. The announcement of Siri nearly five years ago was a milestone in our path to that future. But there are many milestones still ahead.
Source link: http://www.macworld.com/article/3125495/os-x/whats-next-for-siri.html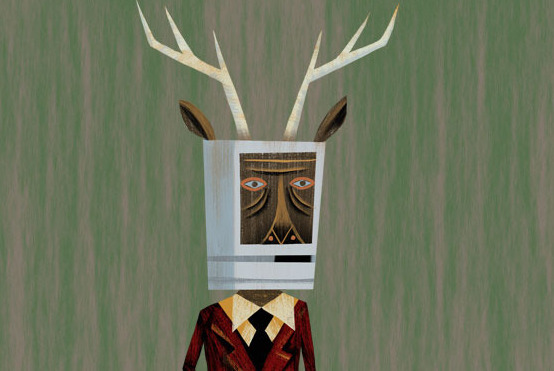 Hey, kids! Who likes validating pre-conceived ideas?! Everyone, right?!
Well, writing for Computerworld, Steven J. Vaughan-Nichols squares his personal circle on the Apple AirPods.
"AirPods: Just as bad as you thought they'd be." (Tip o' the antlers to Steve Young, Joe Mazzanti and Shawn King.)
Apparently we were all supposed to think they were bad. In case you didn't get the memo. You'd probably remember the memo if you got it. It was written on ham.
Thanks to a friend who worships at the church of Apple…
It's a church. Where people worship. That's not a lazy jab at people who like Apple products, it's a real thing.
Also "Hey, can I borrow those $159 headphones? Oh, and I'm gonna make fun of you in the article I'm writing about them"? A+ FRIENDING.
…I've gotten my first look at Apple's AirPods. They're just as annoying as I'd expected.
Vaughan-Nichols appears to have actually tried the new Apple headphones, but don't expect any insights on the pairing process or device switching or fit and finish. Other than to claim that the sound quality is worse than that of the previous Apple headphones, Vaughan-Nichols doesn't provide anything other than the latest in AirPod conventional thinking (you'll lose them!) and diatribes against Apple's greed in selling wireless headphones. Which it clearly is instead of having anything to do with removing annoying wires or making the iPhone more water-resistant or adding features that just wouldn't work with wired headphones.
Also, Apple is a church, in case you didn't catch the ham memo. Even though it always seems like the people who complain about the company are the ones spilling a truckload of dogma all over the information superhighway.
According to Apple's senior vice president of worldwide marketing, Phil Schiller, it was so Apple could make an even skinnier phone and/or add new technology. Because, don't you know, what the world needs now is an even thinner iPhone.
And new technology? Not for me! This Sony Ericsson T610 works just fine, thank you very much Mr. Future Space Man!
The real reason, of course, is that Apple wants to shear more money from its sheep.
Sheep don't have religion, Steven. Can you please just pick a ridiculous, overused Apple trope and stick with it?
All those pricey Apple Beats earpods and headphones you've bought recently? They're all old junk on their way to obsolescence, if you believe Apple.
Of course, they all still work and how technology progresses is by obsoleting old things in favor of new ones but you can't write a rant without making bombastic statements.
Apparently.
Instead, you'll need $159 AirPods. They don't come with your pricey new iPhone 7. Apple really does want to squeeze out every last dollar from its customers.
Other than giving you a pair of Lightning headphones and an adapter in the box and selling the adapter for a measly $9. Other than going out of their way to make it cheap and convenient, then, yes, "squeezing out every last dollar."
Oh, and guess what. You're going to lose those AirPods. That isn't a threat. That's a promise.
You can't promise things that are simply projections of your personal careless behavior on the personal behavior of others. That's not how this works.
It's all I can do to keep track of my Era by Jawbone Bluetooth headset, and it's seldom off my head during a business day.
WHERE ARE MY MITTENS? SOMEONE STOLE MY MIT-OH THEY'RE ON MY HANDS.
THEY WERE ON MY HANDS.
You can, of course, use regular—not to mention cheaper—Bluetooth headsets. But you'll lose, in Apple's own words, the "magic."

What magic?
Well, you won't know it from reading Vaughan-Nichols' piece because he doesn't discuss any of this, but one-tap setup, double-tapping to use Siri and being able to switch between devices… you know, you could just read the AirPods product page for crying out loud. Or you could keep ranting.
Guess which one he does.
(It's ranting.)
It's a shame that no other wireless headphones work with the iPhone 7 and everyone will have to buy the AirPods as required by the tithing of the Church of Apple.
The Macalope hasn't used the AirPods yet. Maybe they are white-hot garbage. But he'll wait to try them or read an actual review to form an opinion.
Source link: http://www.macworld.com/article/3125572/ios/dead-air-snap-judgement-on-the-airpods.html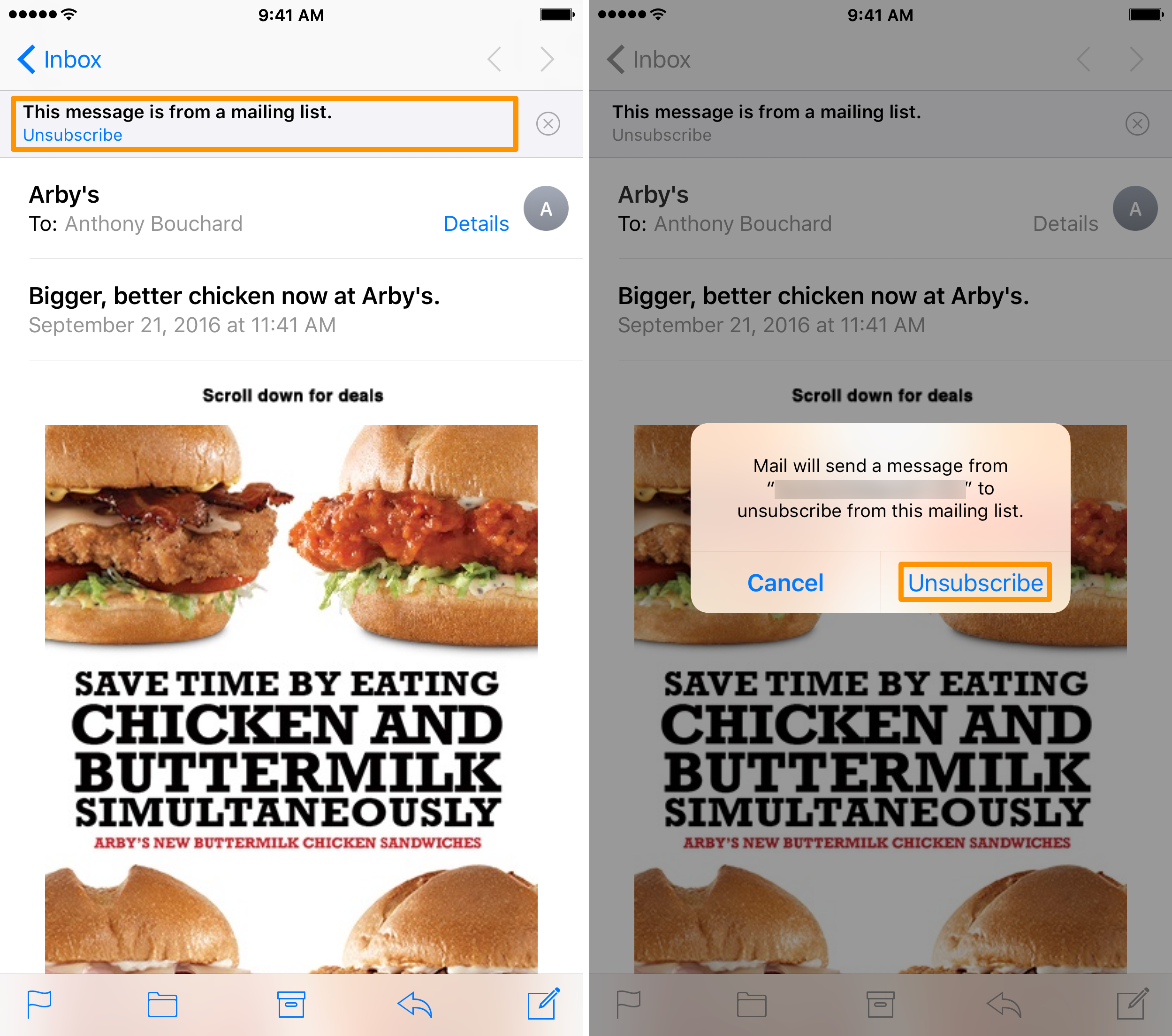 When you subscribe to mailing lists, either on purpose or by accident, they sometimes can be relentless, sending emails all the time and making your iPhone buzz like crazy.
Starting with iOS 10, you can now easily unsubscribe from most mailing lists from the Mail app, and we'll show you just how easy it is.
Easily unsubscribing from mailing lists
To unsubscribe from a mailing list from the Mail app, follow these steps:
1) Launch the Mail app and open the email you suspect is from a mailing list.
2) If you see an unsubscribe banner at the top of the page, tap on it:
3) To confirm that you want to unsubscribe from the mailing list, tap on the blue Unsubscribe button that appears in the prompt that pops up afterwards.
If you followed these steps correctly, then you will be unsubscribed from the mailing list you were receiving solicited emails from.
How it works
Apple's Mail app now has algorithms built into it capable of detecting if an email is part of a mailing list or not. It may not pick up on every single email that is a part of a mailing list, but most legitimate mailing lists should be recognized, such as the Arby's coupon mailing list shown above.
When you tap on the unsubscribe button, what you're actually doing is allowing the Mail app to send an email on your behalf from your email address to the specified mailing list's unsubscribe email. This lets the mailing list service know you want to be removed and you should stop receiving emails from the mailing list service once they receive your request.
It didn't work?
There are instances where the feature may not work as expected, such as:
If the Mail app doesn't recognize an email is part of a mailing list
If the email was sent from an address that isn't part of a mailing list
If the mailing list doesn't have an unsubscribe email address
In some cases, some emails are just spam from gibberish email accounts, and these aren't treated like mailing lists. In these cases, the Mail app may not show a banner for unsubscribing from emails or the sender may not have an email that you can use to unsubscribe from the spam.
Spam artists are also very crafty and are always trying to stay one step ahead of modern security features. As a result, you can expect they'll eventually find ways to mask their identity from the Mail app's unsubscribe feature in the near future. For now, it seems to work solidly with legitimate mailing list sources.
If it didn't work for you, look at the bottom of the email for an unsubscribe link, which should send you to a website to confirm that you want to be removed from the mailing list.
With Apple's Mail app now having a function to unsubscribe from mailing lists built right into the app itself, it's finally keeping up with competitors like Gmail. This works on iPhone, iPod touch, and iPad.
Do you think you're going to be using this feature often? Share what you think in the comments below!
Source link: http://www.idownloadblog.com/2016/09/29/how-to-unsubscribe-mailing-lists-mail-app/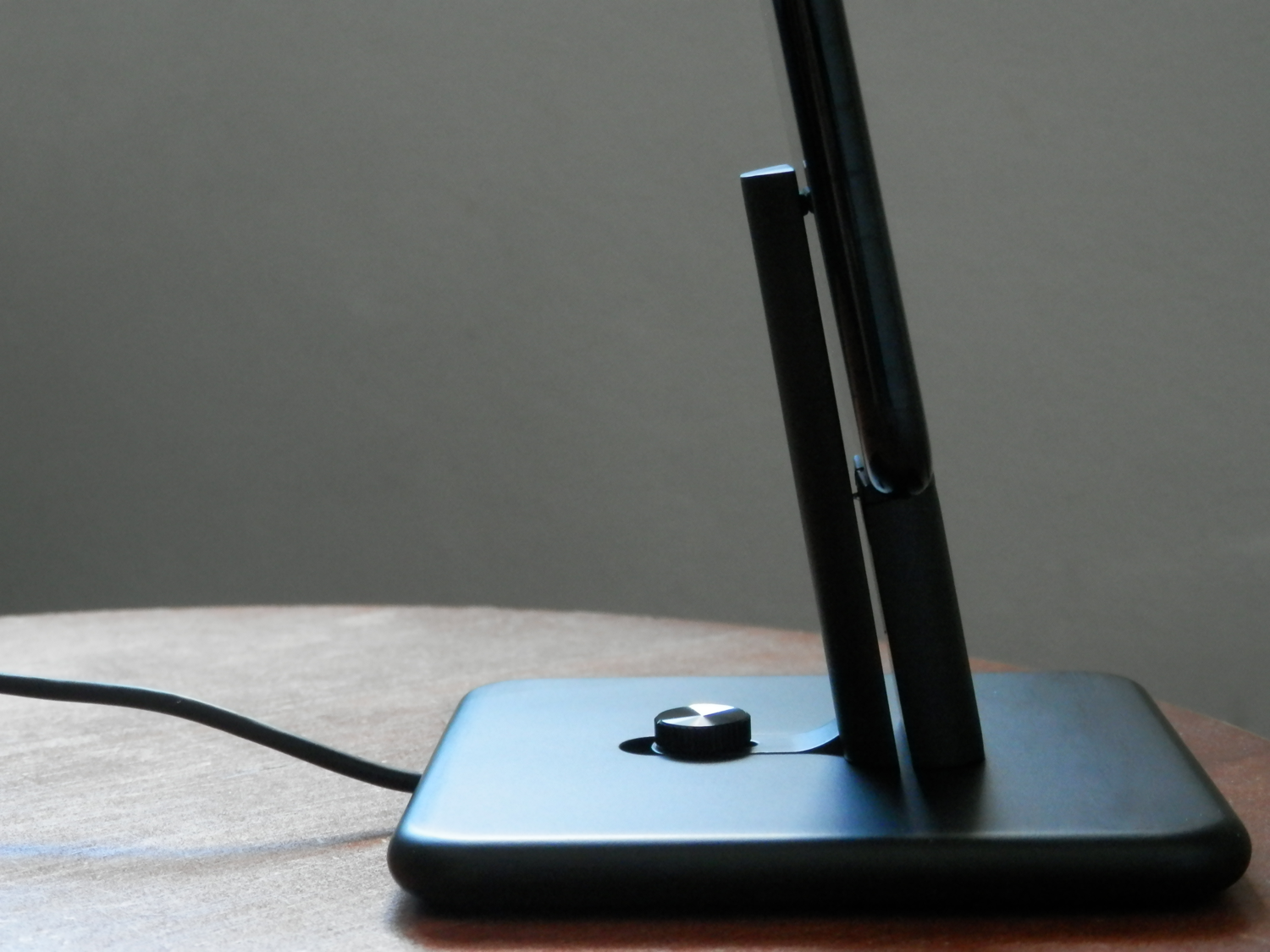 Twelve South is at it again, making great accessories for Apple products. The company's release of the HiRise 2 and HiRise 2 Deluxe charging docks earlier this month brought forth a redesign with new color options and improved stability for larger devices.
In this review, we'll take a closer look at the HiRise 2 Deluxe in black, a color made to match Apple's new black iPhone 7 & 7 Plus finish.
So what's new in the second generation HiRise? Twelve South has updated the design with rounder curves that go along nicely with those on the iPhone 6 and later. Gone are the boxy corners that shipped on the previous generation HiRise.
Moreover, the base of the dock has been given double the weight of the original to make it more stable for larger handsets, including the iPhone 7 Plus and even the 9.7-inch iPad Pro.
The Deluxe model is the same as the regular model, except that MFi-certified Lightning and micro-USB cables are included in the box so you don't have to sacrifice one of your OEM Apple Lightning cables to use it (micro-USB is for Android phones, if you have one).
A cover on the bottom of the HiRise 2 comes off to let you snake the cable through and lock it in place with one of the included locks. Each lock allows the tip of the cable to stick out a certain amount to compensate for any cases you might be using.
Once you set the cable in, you can install the back plate, which is a support with a small rubber boot on it for your iPhone or iPad that prevents the device from moving while you tap on the screen. You can adjust how far back you want the back plate to be and then tighten it into place with the hand screw.
The anodized texture of the HiRise 2 feels virtually the same as the finishes of of Apple's latest iPhones, except for the jet black version, which is glossy instead of matte. The materials feel just as premium as the ones used to build your handset, so it feels almost like an Apple product.
On the other side of things, the HiRise 2 isn't quite as heavy as the Grovemade dock we showed you last month, so you do have to hold down on the base of the HiRise 2 to undock your iPhone or iPad, or else the whole dock comes off of the table with it.
Here's a short list of pros and cons we've put together for the Twelve South HiRise 2 Deluxe dock:
Pros:
Super clean look with an Apple-style finish
Premium materials
Lightning & micro-USB cables included
Modular attachments let you adjust the fit for cases
Works with iPhone, iPod touch, and iPad
Fairly priced
Cons:
Could be made heavier
No color to match the new Jet Black iPhone
If you're interested in picking up a HiRise 2 for yourself, you can pick up the regular version for $39.99, or the Deluxe version for $59.99.
Are you a fan of the new design? Share in the comments!
Source link: http://www.idownloadblog.com/2016/09/29/twelve-south-hirise-2-review/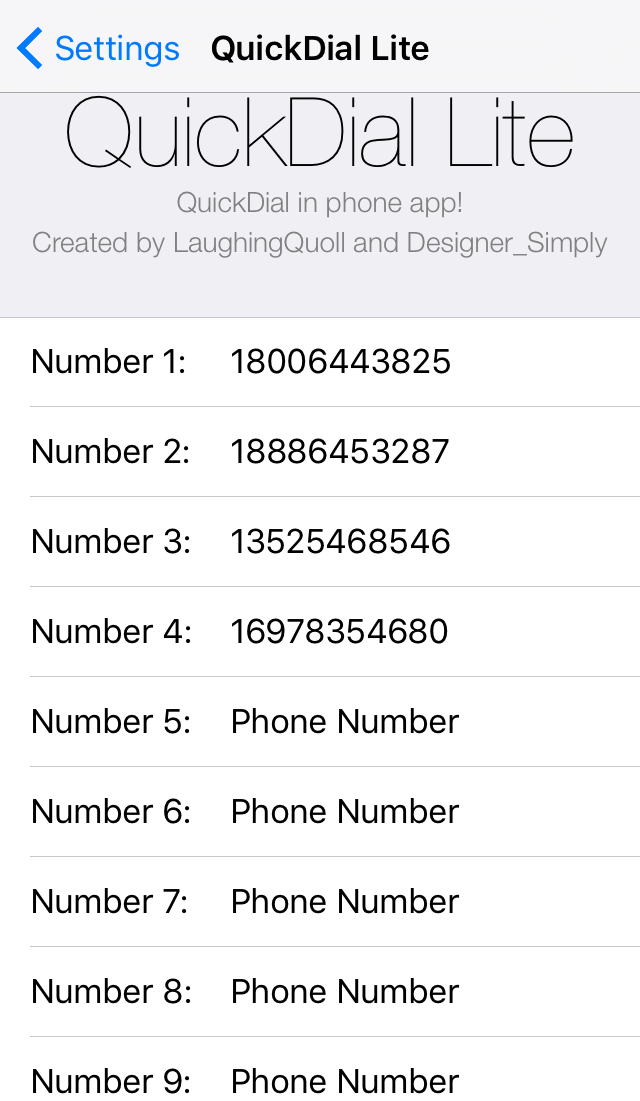 QuickDial Lite is a new free jailbreak tweak intended for iPhones that allows you to quickly dial up to 9 of your favorite phone numbers in fewer keystrokes.
With this tweak, you can assign certain phone numbers to individual number keys on the keypad in the Phone app. Afterwards, you will be able to tap and hold on any of those assigned keys to automatically initiate a phone call to the number assigned to the key you held down.
QuickDial Lite will add a preferences pane to the Settings app where you can assign your 9 favorite phone numbers by typing them in:
It's not mandatory to fill all 9 phone number text fields. You can have anywhere from 1-9 numbers assigned and the tweak will still work as expected.
In our example, if we tap and hold on the #1 key in the Phone app's keypad, QuickDial Lite is going to automatically begin calling the phone number 1-800-644-3825, as we have it assigned in the settings shown above.
This tweak works wonders for support hotlines, such as for AppleCare or for your car insurance. These numbers aren't quite personal enough that everyone wants them in their Contacts app, but they are something lots of people need in a jiffy. This tweak gives you a way to store and use those numbers without cluttering your Contacts app.
To give QuickDial Lite a try, you can head over to Cydia's BigBoss repository and pick up the tweak for free.
Do you think you could put QuickDial Lite to good use on your jailbroken iPhone? Let us know in the comments.
Source link: http://www.idownloadblog.com/2016/09/29/quickdial-lite/