Get HotMacNews- iOS App and Homepage
To access HotMacNews on your computer Click Here (It makes a great Home Page)
To download iPhone or iPad app (HotMacNews2) click here HotMacNews2
**Once in HotMacNews Home Page click on Preferences to customize to your needs.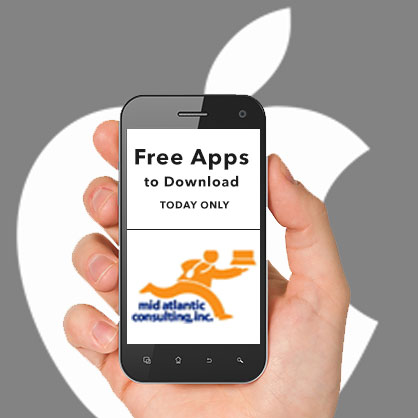 Qbics Paint , 4th Grade Vocabulary Challenge , Reading Habit and more
Universal:
Qbics Paint ( $1.99 → Free ) Abylight S.L.
Qbics Paint has something for everyone. Sculpt mode allows you to chip away at the blocks to reveal the figure hidden inside. Maker mode allows you to create your own voxel figures one block at a time. You're able to freely paint the figures or you can follow the coloring patterns. Once you're done, snap a photo of the figure using the augmented reality mode and share it with the world.
4th Grade Vocabulary Challenge ( $1.99 → Free ) Peekaboo Studios LLC 4th Grade Vocabulary Challenge can be used to practice words anytime, anywhere. It includes hundreds of words with multiple choice answers for definitions. Whether or not the correct definition is chosen, you'll be able to see the word properly used in a sentence. The app will keep track of all of the words that have been learned and even remind you when it's time to study.
Reading Habit ( $0.99 → Free ) Simon Wang Reading Habit aims to bring you curated content from the web. After signing up for a free account, you're able to choose from a list of interests including art, business, crime, history, science and technology, sports, and more. Every time you launch the app you'll be presented with a new long-form article, somewhere between 3,000 and 6,000 words, which matches your interests. Articles can be saved for later and revisited at any time.
Alien Jelly: Food For Thought ( $0.99 → Free ) Collective Mass
Alien Jelly is mind-bending fun. The object of the game is to collect all of the tasty treats and get to the spaceship without falling into the abyss. You're able to move your character one space at a time with a swipe. You won't just be chugging along in a straight line, however. You'll have to rotate the world using a two-finger gesture in order to reach different platforms, discover hidden treasures, and avoid unruly obstacles. The game includes a total of 50 levels, three galactic environments, and three characters.
Source link: http://appadvice.com/apps-gone-free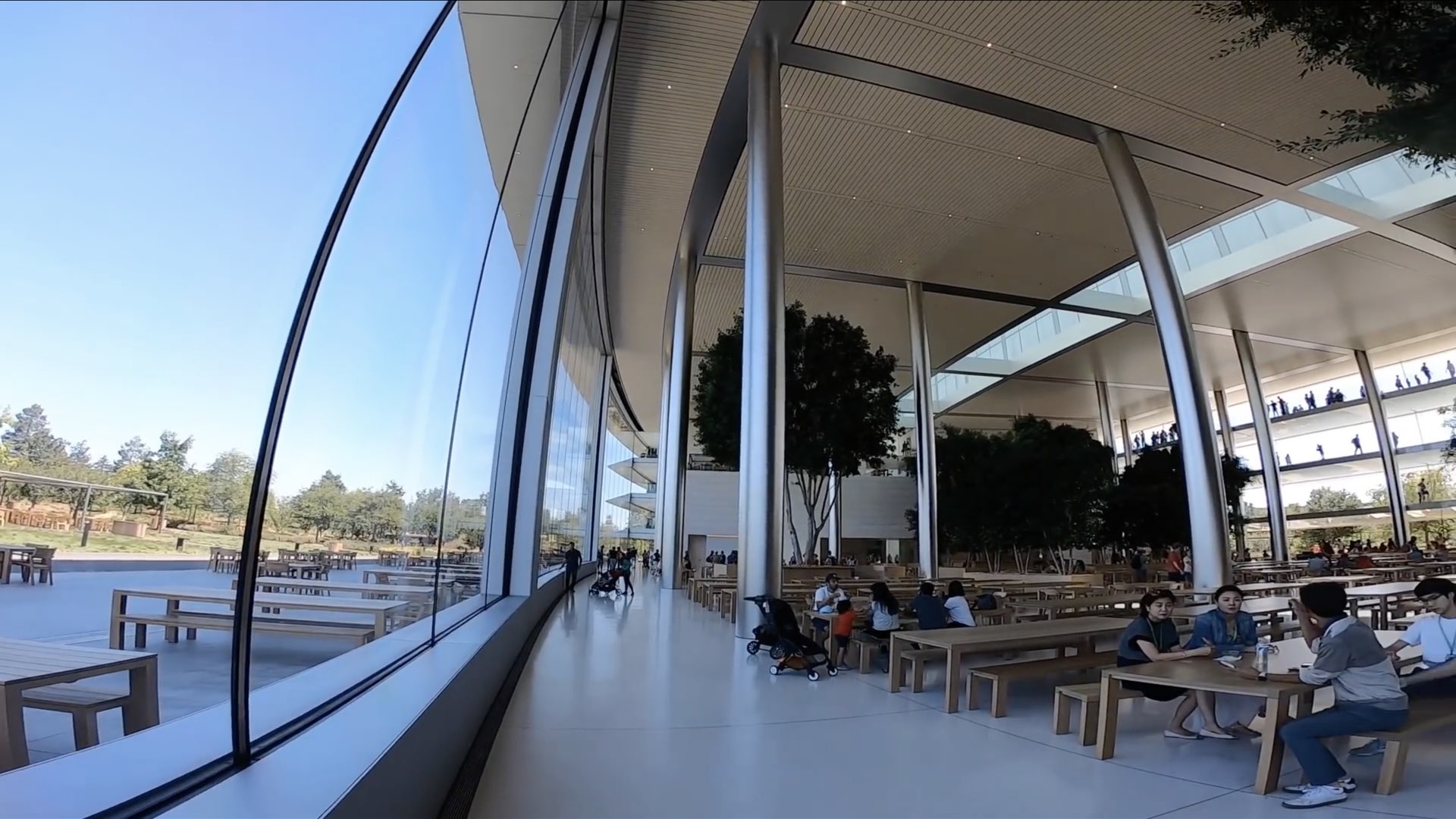 It's been a tough week for Zoom, one of the rare companies that has benefited tremendously as people get to increasingly work from home amid the coronavirus pandemic. In the past week or so, we also heard some encouraging rumors regarding the next iPhone SE, received new Apple OS developer betas, uncovered more hints about possible new features in iOS 14 and published a bunch of tutorials, many of which are designed to boost your work productivity.
Table of contents
Use the links below to jump directly to a section that interests you.
Our weekly recap follows right ahead.
Weekly recap: March 30 – April 5, 2020
Welcome to a new installment of iDownloadBlog's Editor's Desk weekly column in which we round up everything published on the site from March 30 through April 5.
"Let's Talk iOS" podcast: A strange phenomenon
Episode #337 of iDownloadBlog's "Let's Talk iOS" podcast chats about whether the new iPad Pro is worth upgrading at this time and new iOS 13.4 features, but Cody and Seb also share the one app they would ever need and discuss what they're currently watching on TV.
Be sure to follow your hosts @Sebastien and @melvco and don't forget to send a tweet to @LTiOS_fm if you'd like your question answered at the end of next week's podcast.

Wallpapers: neuomorphism pack
This week's collection showcases a growing design trend — neumorphism backdrops that promote a softer interface, somewhere between flat design and skeuomorphism.
Submit images for consideration to our wallpaper wizard Jim Gresham via @jim_gresham.

News and rumors to check out
Check out new stories that we covered this week.
Coronavirus
Apple news
Apple rumors
iOS 14 spelunking
Jailbreak tweaks for your pwned iPhone
We told you about these jailbreak tweaks this week.
Your favorites?
Your favorite picks from the roundup? Let us know in the commenting section down below!
Source link: https://www.idownloadblog.com/2020/04/05/editors-desk-march-30-2020/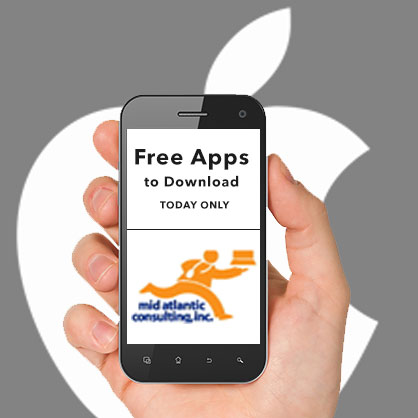 Watch Wheels , Revenge Space , Flashlight Timer – Timed Torch and more
iPhone:
Watch Wheels ( $0.99 → Free ) AlhoGames
Watch Wheels is the perfect game for brief moments of downtime. As your car speeds forward, rotate the digital crown on your Apple Watch to steer around hairpin turns. Bump other cars and jockey for position to take first place. The game includes four tracks to unlock, three levels of difficulty, and three AI opponents.
Revenge Space ( $0.99 → Free ) AlhoGames
Revenge Space is the ideal Apple Watch game. Simply rotate the digital crown to move your spaceship up and down the screen. Avoid enemy fire and put them in your sights to automatically attack. The game includes five spaceships to unlock, and leaderboards for Apple Watch and iPhone.
Flashlight Timer – Timed Torch ( $0.99 → Free ) Yixiang Lu
Just like Voice Countdown Timer from the same developer, Flashlight Timer is one of those apps you never knew you needed. It allows you to visualize time by enabling the iPhone's flash while the timer is counting down. Simply tap one of the timer presets to begin the countdown. You're able to add additional time to the countdown with a tap, and even adjust the flashlight's brightness while it's running. You'll know time is up when everything goes dark.
Universal:
Remote Drive for Mac – Pro ( $3.99 → Free ) Evgeny Cherpak Remote Drive for Mac allows you to access your Mac from anywhere in your home. You'll first need to download the free companion app from the developer's website: https://cherpake.com/remote-for-mac. Then launch both apps and your devices will automatically sync up. Remote Drive provides full access to the files on your Mac, allowing you to view photos and documents, stream video, stream music, and transfer content with ease.
Emoly – Personal Mood Tracker ( $0.99 → Free ) Huu Nguyen Chi Emoly will help identify what alters your mood. Whenever your emotional state changes, simply choose a mood icon that matches how you're feeling. You're also able to select any activities that were taking place at the time and add personal notes. After a few entries you'll be able to identify what brings upon positive and negative feelings through stats and charts. Emoly also includes inspirational quotes, reminders, passcode protection, and the ability to edit the base moods and activities.
Tayasui Blocks ( $1.99 → Free ) Tayasui.com
Tayasui Blocks allows you to craft just about anything you can imagine. The building process is as easy as tapping to place blocks and tapping some more to paint them. Common gestures allow you to pan around the 3-D environment and zoom in. Whatever you have built can be shared with the community or destroyed using a wide variety of zany weapons. You're also able to explore the models that other members of the community have created.
Source link: http://appadvice.com/apps-gone-free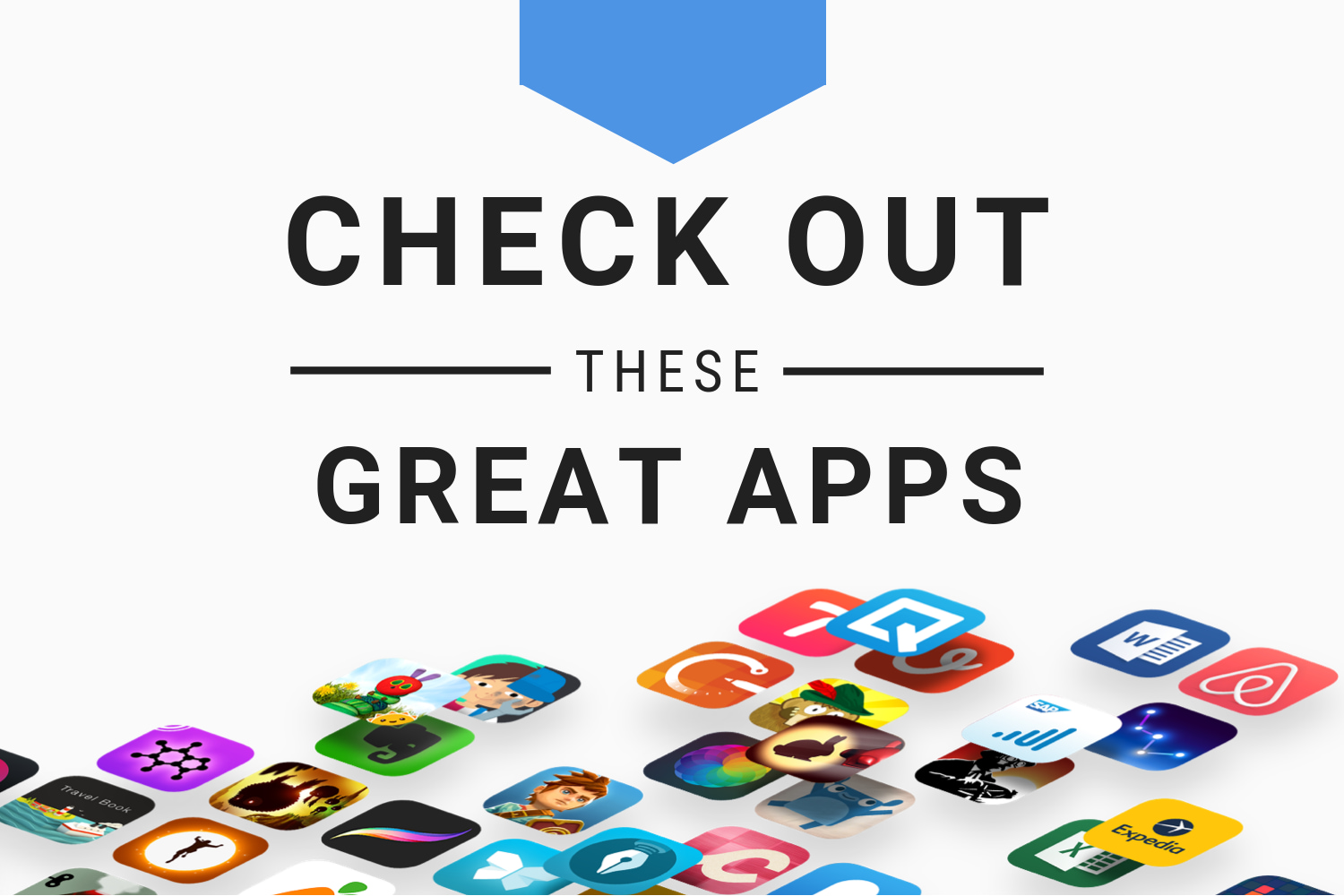 In this edition of our Apps of the Week roundup, we have an AI-powered celebrity face-swapping app, a musical platform that enables long distance song collaborations, and an app to help you develop better habits. And as always, we've selected two great new games for you to check out.
Impressions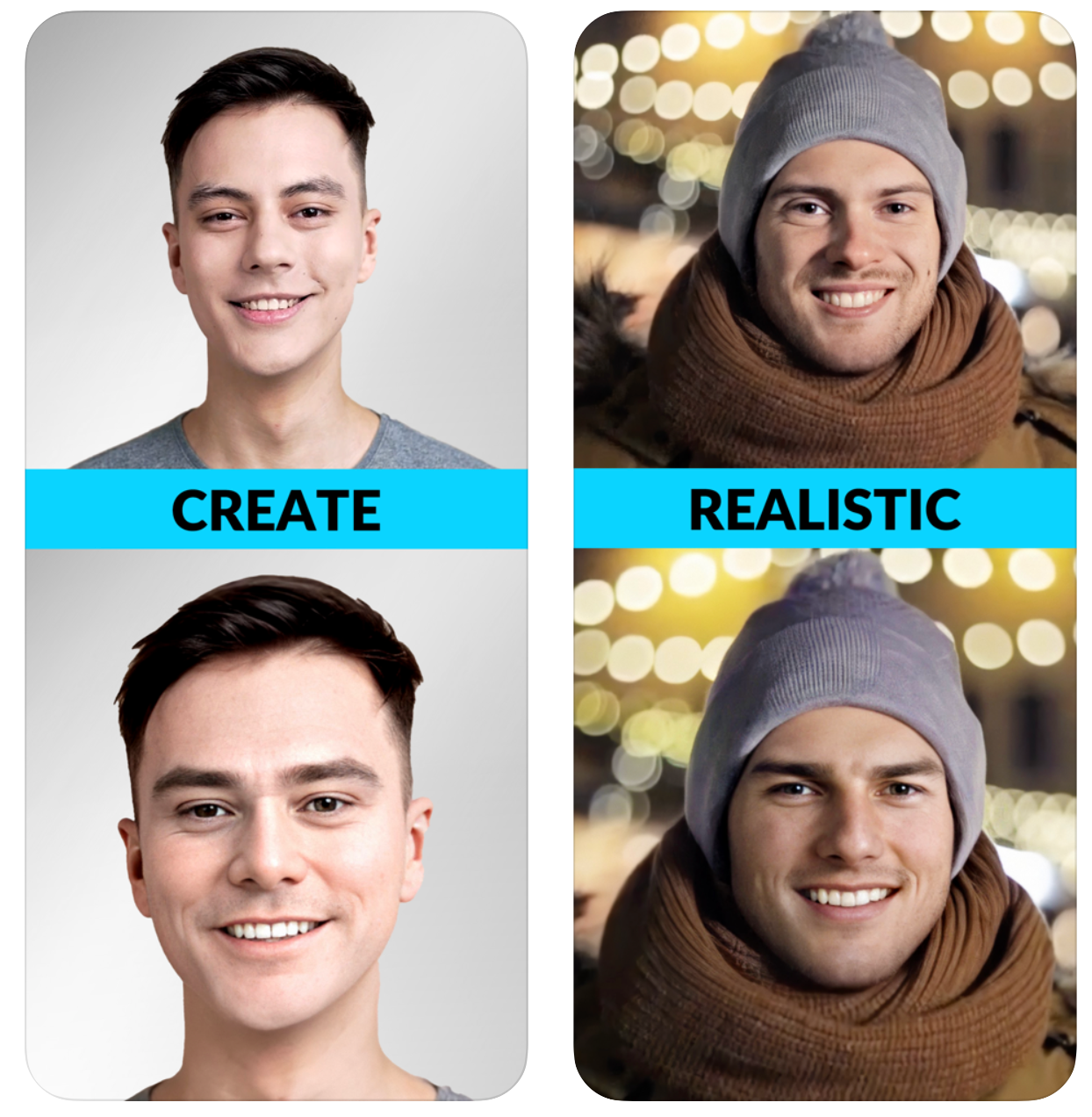 Create realistic celebrity face swap videos on your phone with Impressions—one of the first apps ever to offer high quality face swaps via AI. There are 20+ celebrities to choose from, and you can create a video in less than 5 minutes. Unfortunately you can only make one or two videos per week for free, but if you dig it, it seems more than worth the $5 to unlock the unlimited plan.
Wavejam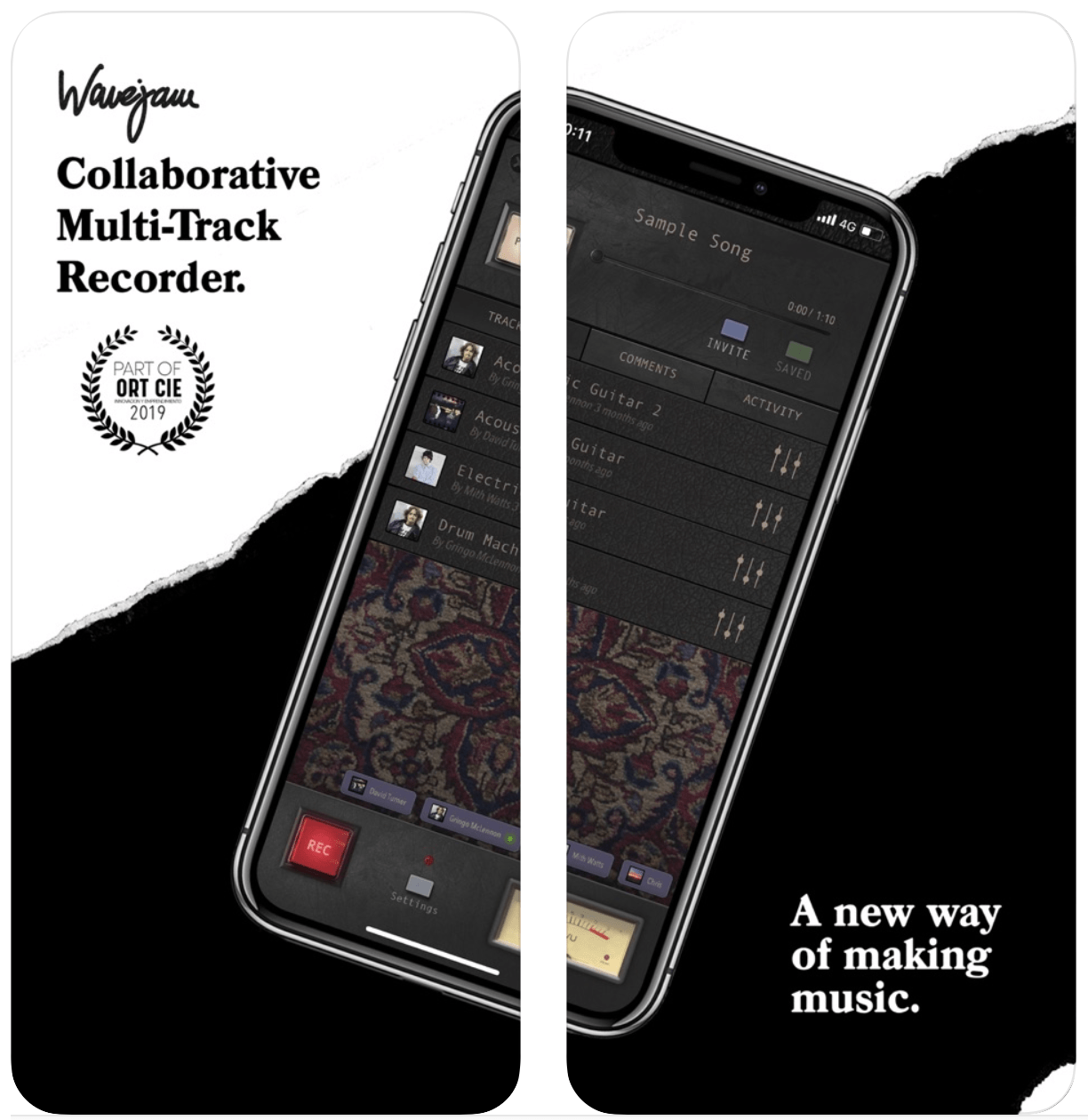 Here's a cool app that couldn't be any more timely in the era of social distancing: Wavejam. It's a musical platform that allows you to collaborate with your friends on a song. Just record a track, share it, and invite your friends to build on it. Features include a multi-track recorder, quick and easy audio capture, BPM and mixing controls, and much more.
Stones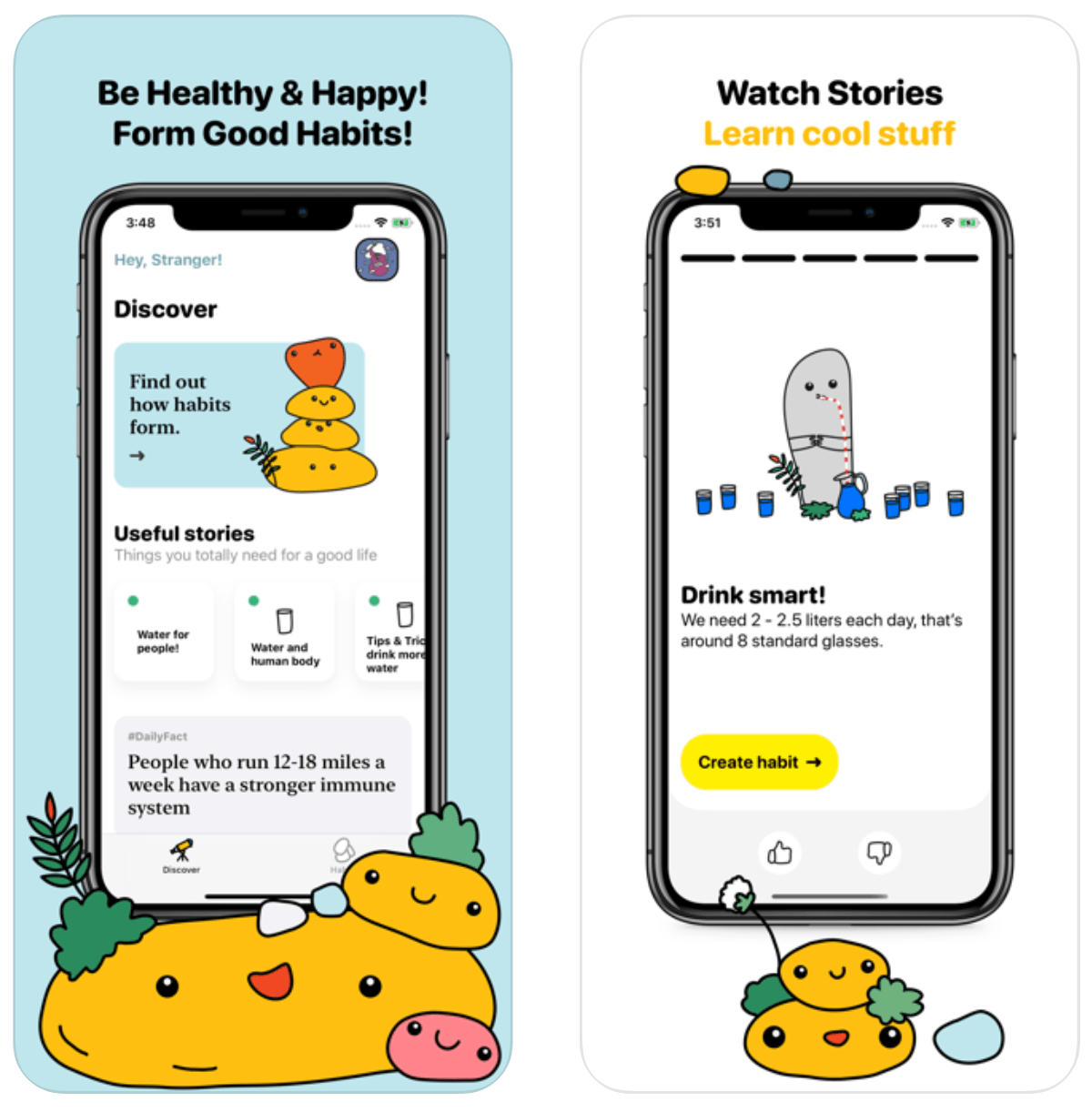 Stones is an app that helps you cultivate and develop good habits. The Discover section provides you with all the information you need to know to be happier, healthier and more productive, and you can watch stories about how certain habits can affect your quality of life. I also really dig the UI. Now there are IAPs here, but for folks wanting to develop better habits, this app is worth a look.
Game of Thrones Beyond…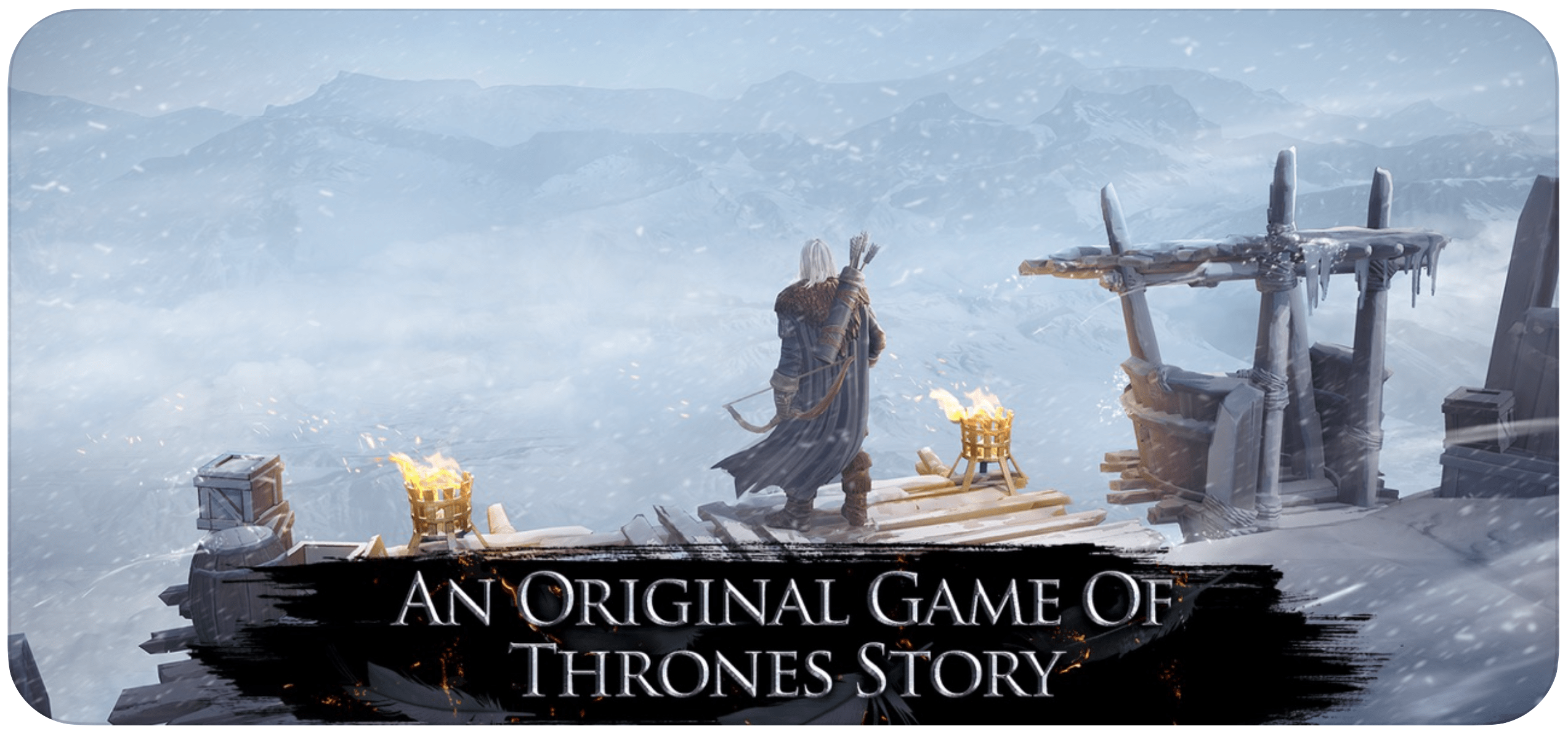 Nearly 50 years before the events of the popular TV show Game of Thrones took place, Lord Commander Brynden Rivers (better known as Bloodraven) disappeared while behind the Wall. Now, it's your turn to take command of the Night's Watch. Even if you didn't watch or like the show, Game of Thrones Beyond… is an impressive RPG strategy title that deserves a look.
Bomb Chicken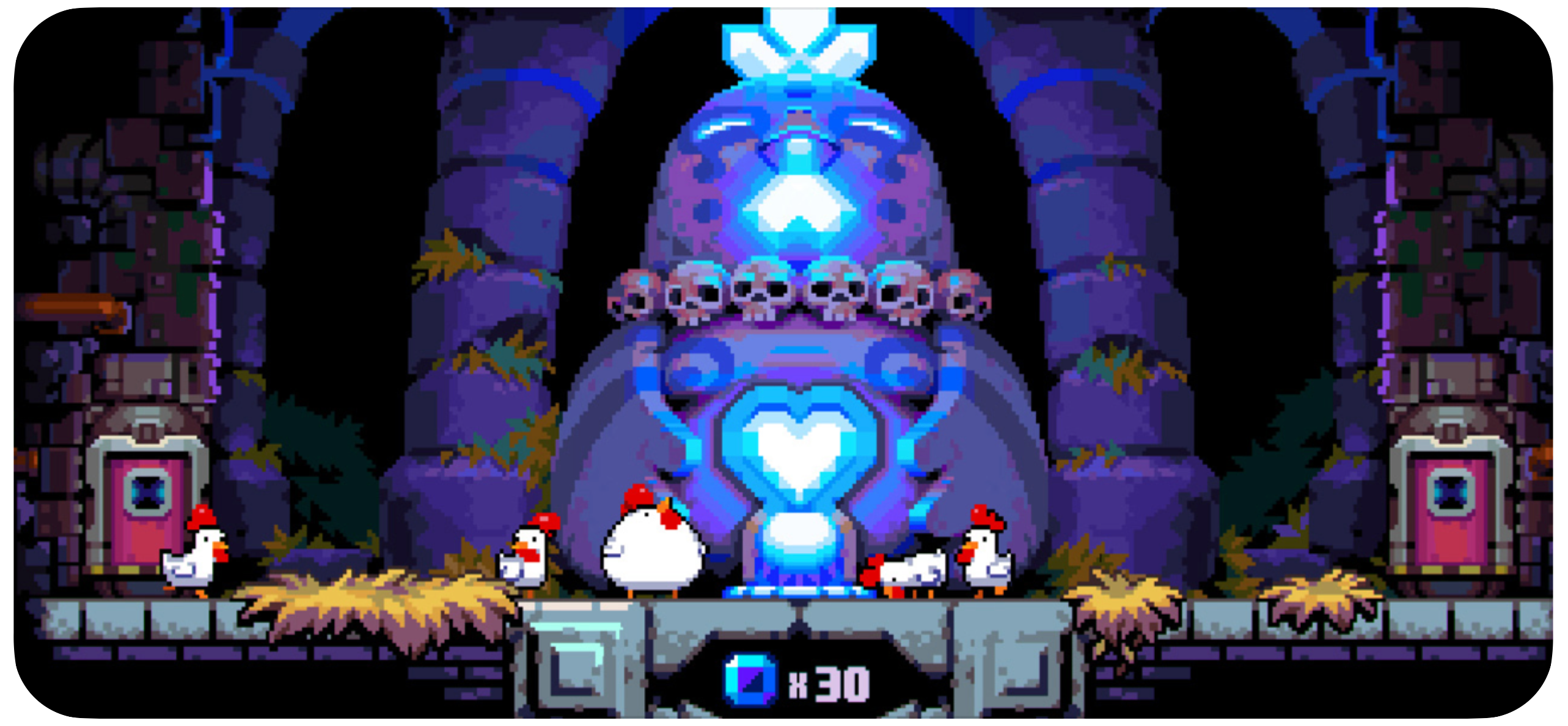 Looking for something a little more lighthearted? Check out Bomb Chicken. After a freak accident, a seemingly ordinary chicken becomes a bomb-laying free range hero. Explore the versatile mechanic of laying bombs in this explosive exploration platformer. In this game you can lay stacks of explosives, kick them to take out obstacles, create barricades, and more.
Other app-related news
Source link: https://www.idownloadblog.com/2020/04/04/apps-of-the-week-april-edition/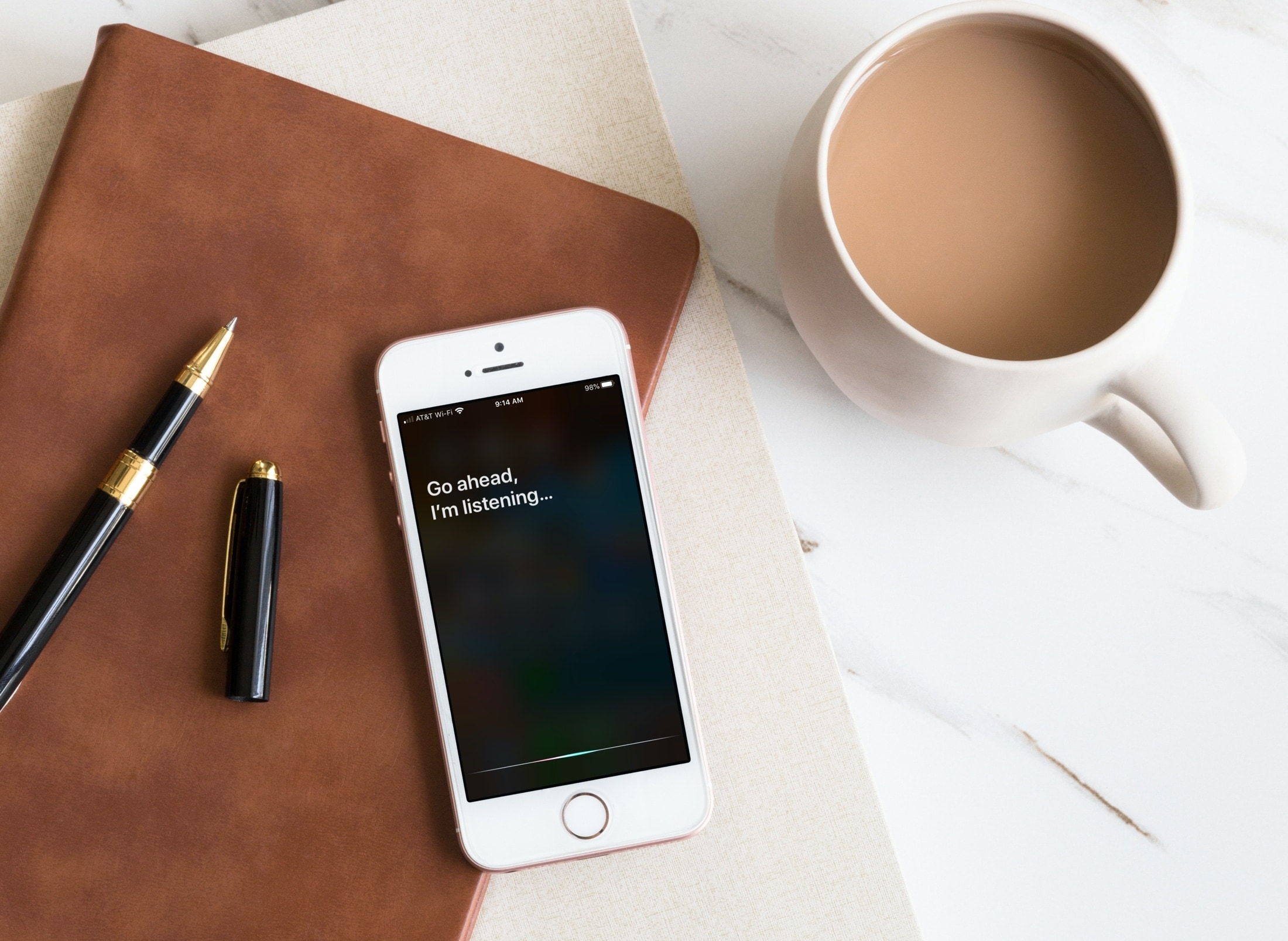 Apparently this is the week of acquisitions for Apple, as the company has just picked up a startup focused on artificial intelligence.
According to Bloomberg, Apple has made another acquisition this week, picking up an AI startup by the name of Voysis, which is based in Ireland. The goal this time around appears to be improving Siri's understanding of natural language. For its part, Voysis has been working on improving digital assistants within apps. That includes shopping apps, where Voysis worked to have digital assistants also respond more accurately.
Per the report:
Dublin, Ireland-based Voysis focused on improving digital assistants inside online shopping apps, so the software could respond more accurately to voice commands from users. A now-removed company webpage said the technology could narrow product search results by processing shopping phrases such as "I need a new LED TV" and "My budget is $1,000." Voysis provided this AI to other companies to incorporate it into their own apps and voice assistants.
There is an interesting connection to Google here, too. It's no surprise that Google has a lead when it comes to digital assistants understanding natural language, as the company has been working on this for years. And Voysis taps into some of Google's work, including Wavenets, which was first developed by Google back in 2016 as part of the company's DeepMind.
In 2018, Voysis co-founder Peter Cahill said that the company had managed to shrink its system down to just using 25MB of memory. That's about the same size as four songs available on Apple Music, for a reference point, according to the report.
For its part, Apple provided the usual statement, saying it "buys smaller technology companies from time to time, and we generally do not discuss our purpose or plans". So that's about as an official statement on the acquisition as we're going to get.
This is the second acquisition (we've heard about) this week made by Apple. The first happened on March 31, when the company officially acquired the popular weather app Dark Sky.
How would you like to see Siri improve in the future? Let us know in the comments below.
Source link: https://www.idownloadblog.com/2020/04/03/apple-acquires-startup-voysis/