HotMacNews Info
To access HotMacNews on your computer Click Here (It makes a great Home Page)
To download iPhone or iPad app (HotMacNews2) click here HotMacNews2
**Once in HotMacNews Home Page click on Preferences to customize to your needs.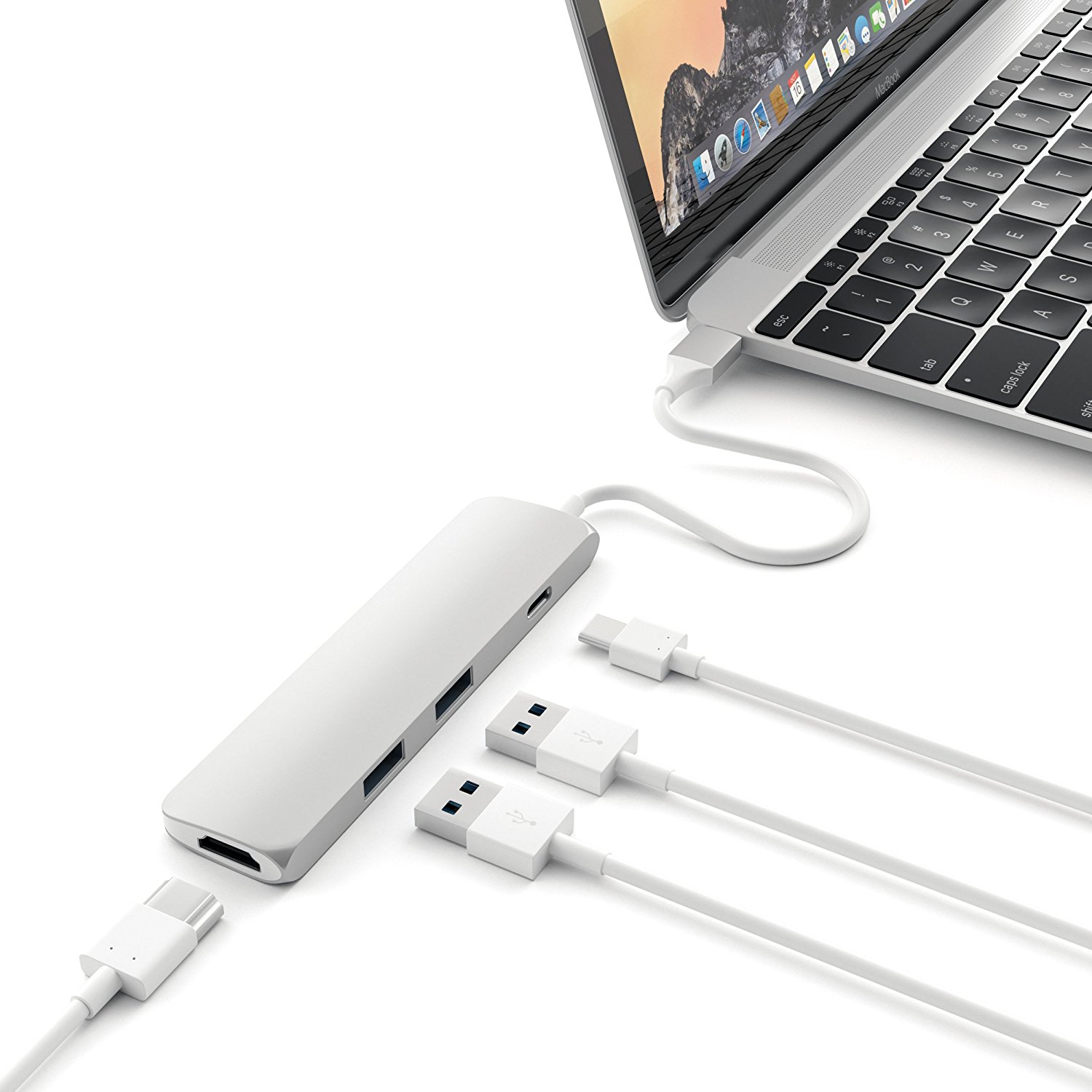 Welcome to the latest edition of iDB's ongoing Gift Ideas series, where we provide curated roundups of some of our favorite products. Throughout the year we cover and test a number of devices and accessories, so we decided to use that experience to help those searching for the perfect present. Today's roundup is focused on MacBook users.
Twelve South HiRise MacBook Stand
I'm a fan of most of Twelve South's iOS and Mac accessories, and the HiRise MacBook stand is no different. Like their other products, the HiRise looks right at home with Apple hardware and is made of premium material. It holds all MacBook models, from the 11-inch Air to the 15-inch Pro, and features non-slip arms—which are padded so they won't scratch—and a piston that can adjust the height of the stand up or down 6 inches.
You can buy the Twelve South HiRise MacBook stand for $70.
iQunix Vertical Desktop MacBook Stand
The above Twelve South MacBook stand works great by itself, or with an external monitor. This iQunix vertical stand is geared more towards the latter. If the person you're shopping for hooks their MacBook up to an external display, the iQunix is worth considering. It features a sharp aluminum design, an adjustable, padded cradle to fit nearly any laptop model, and a honeycomb non-slip rubber pad on the bottom to keep the stand secure and the desk safe.
You can buy the iQunix Vertical Desktop Stand for $40.
Alternative: not your style? Twelve South's BookArc is a popular stand along these same lines.
Incase Deluxe Protective MacBook Sleeve
Cases/sleeves can make for bad gifts because they are so subjective. Just because you like purple butterfly patterns, doesn't mean the person you're shopping for does. So I always recommend going with darker, solid colors and a slim-but-useful design. This Deluxe sleeve checks off all of those boxes: it's fairly thin, has a plush faux fur lining to protect your MacBook, easy access zipper closure—with a second zipper for direct access to your ports—and an external zippered pocket for accessories. I have one and absolutely love this sleeve.
You can buy the Incase Deluxe Protective Sleeve for $30.
Fjallraven Kanken Laptop Backpack
Bags are also super subjective, and once again I recommend going with something slim, solid in color, and useful. Having said that, I'm going to suggest you go outside the box a little bit with the Fjallraven Kanken Laptop Backpack. The Kanken is a Swedish bag that has been around since the 70's, and it's recently become a hit with hipsters and has even started spilling out into the mainstream. The laptop version is known for its unique styling, light/durable materials and comfortable carrying straps. The goal here: get a bag that they'll want to use, laptop or not.
You can buy the Fjallraven Kanken starting at $90 (price depends on size and color).
Alternative: for a more conservative laptop bag, check out the popular Incase Icon.
Logitech
Bluetooth Illuminated Keyboard
True, MacBooks have built-in keyboards, but an external keyboard increases your productivity by letting you put your laptop on a stand and/or connecting it to an external display. One of my favorite keyboards for this use-case is the extremely well-reviewed Logitech K810. It's wireless, so it won't take up any of your laptop's ports, it has bright backlit keys, it looks sharp and it has a rechargeable battery. Also, it has Easy-Switch technology, so you can move between your laptop, tablet or smartphone by pressing a single button.
You can buy the Logitech K810 Bluetooth keyboard for $75 (sale price).
Logitech Wireless Marathon Mouse
Mice are also popular accessories for laptop users, and in this category we really like the Logitech Marathon. It's not the sexiest gift, but the Marathon uses laser tech for accurate tracking on almost any surface, has a great contoured design for comfortability, and a class-leading life of up to 3 years on just two AA batteries. The only real downside here is it doesn't use Bluetooth, so the required dongle will take up a port on your laptop.
You can buy the Logitech wireless mouse for $20.
Alternative: our flashier, more powerful recommendation is Logitech's MX Master.
MacBook Case Vinyl Sticker Decal
Vinyl decals can make great gifts if you're in tune with the recipient's tastes. Let's say they really like Batman or flowers, then getting them a related decal for their MacBook should be a huge hit. There are thousands of them out there, but the one we're featuring here is a Darth Vader decal from Decalology Designs. They're available for all MacBook models, come with great application instructions and are guaranteed to last up to 7 years. Bonus: decals also protect your MacBook from scuffs and scratches.
You can buy this Darth Vader MacBook decal for $7.
Audio-Technica ATH-M50x Headphones
In most cases, we recommend getting Bluetooth headphones because we agree with Apple that the future is wireless. However, since MacBooks still have a headphone jack, we thought for this guide we'd suggest a good pair of wired headphones: the ATH-M50xs from Audio-Technica. These are universally loved by professionals and consumers alike for their incredible sound, comfortable fit, and features like swiveling ear cups for easy one-ear listening. Plus they look good to boot.
You can buy these Audio-Technica ATH-M50x headphones for $140.
Seagate Backup Plus 2TB External Hard Drive
External hard drives also make good gifts for MacBook users, who can use them as extra storage or as backup safety nets. One of the more popular drives in this category is the Seagate Backup Plus, and we think the 2TB model is a great value. The Backup Plus features quick file transfers with USB 3.0 speeds, USB power so no external supply needed, and it comes with 200GB of free OneDrive cloud storage for 2 years.
You can buy the Seagate Backup Plus 2TB external hard drive for $80.
USB-C Hubs, Cables and Adapters for MacBook Pro
If the person you're shopping for has or is getting one of the new MacBook Pros, or a 12-inch MacBook, chances are they are in need of some USB-C accessories. These new laptops from Apple feature USB-C ports only, none of the previous-style USB ports, so it's very likely that their old accessories aren't going to be compatible. Thus, a good hub, cable or adapter would make an excellent gift. Luckily, we've already rounded up some of the best options available in these categories.
Also be sure to check out our other gift idea roundups:
Source link: http://www.idownloadblog.com/2016/12/07/gift-ideas-for-macbook-users-16/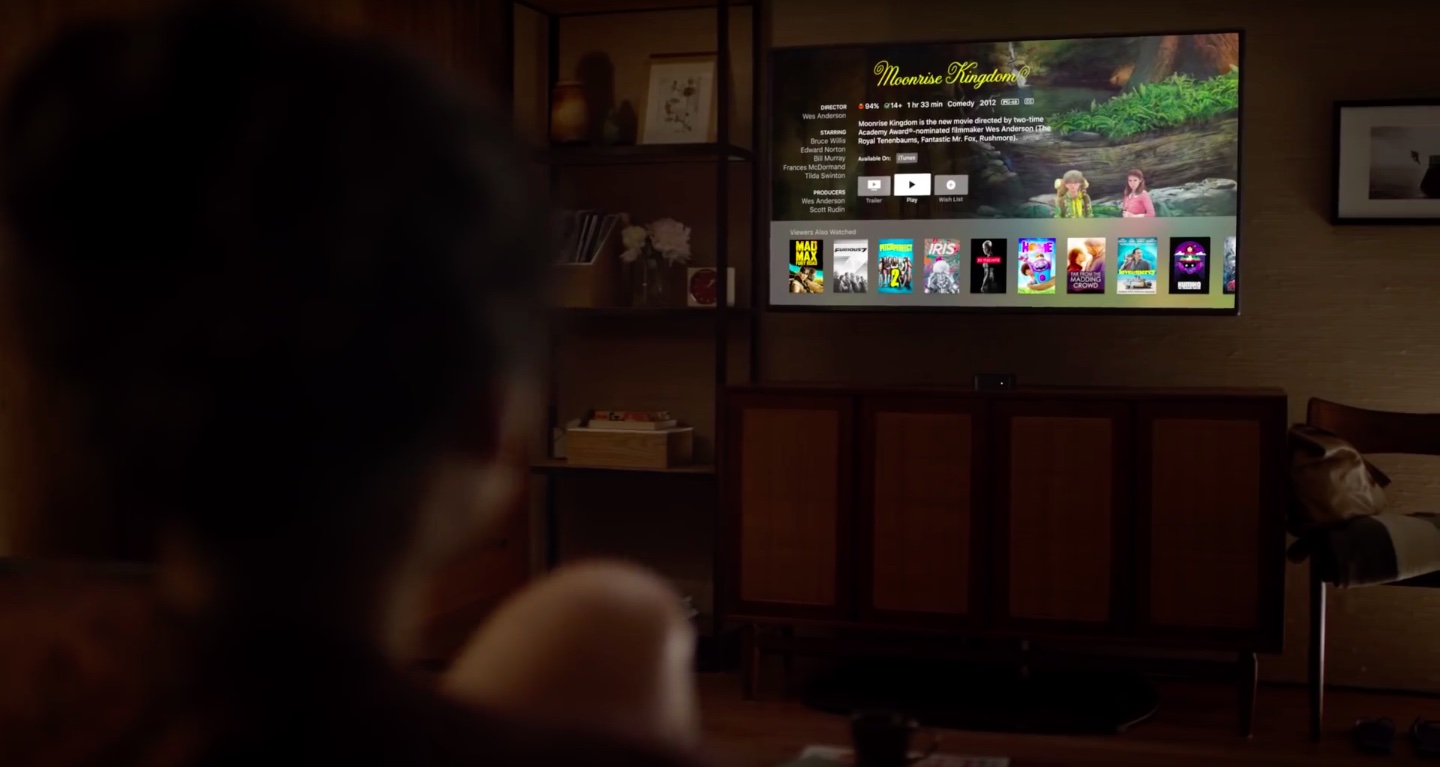 Bloomberg is reporting that Apple is in discussions with Hollywood studios about eventually offering home rentals for new movies two weeks after they've hit the silver screen, but at a price.
New flicks are usually available for purchase on the iTunes Store 90 days after theatrical releases, followed by rentals two to four weeks later.
Movie studios are now said to be discussing rentals two weeks after they open in theaters though encryption is among the concerns in these talks, the article notes.
Sources say Apple is "pressing" studios for earlier access to movies, with 21st Century Fox, Warner Bros. and Universal Pictures all considering this option. "Some studio executives have been pushing to allow home rentals as early as two weeks after theatrical debuts and are considering a deal with iTunes as one option," reads the report.
One of the possibilities put forth in these talks calls for setting the price of new movie rentals between $25 and $50 a pop. By comparison, the iTunes Store prices new movie downloads at $19.99 while rentals are significantly cheaper at $4.99 or $5.99.
The iTunes Store introduces movie rentals in January 2008.
Apple wants to get new movies sooner as a way of growing its Services revenue while content owners need new revenue streams amid stagnant cinema attendance. Still, nothing is set in stone as the studios could ultimately partner with one of Apple's rivals.
And this on encryption technology requirements:
One of the concerns about iTunes is whether it will be a secure platform for delivering movies that are still in theaters, the people said. While Apple encrypts iTunes video files so they can't easily be duplicated, it's possible to use a camera to record a movie playing on a TV screen. A leak of picture that's still in theaters would jeopardize returns for the studios and cinema owners.
Apple, of course, uses its proprietary FairPlay digital-rights management system to limit playback to the same Apple ID used to buy the movies. Additionally, Apple devices enforce digital content protection (DCP) over HDMI and other digital video standards.
If those technologies don't placate the studios, I don't know what will because the combination of encryption, DCP and FairPlay has for the most part discouraged the majority of users from finding workarounds.
If what the studios are saying has merit, then why aren't they mentioning those who'd capture Netflix movies playing on their TV and share them online?
Source: Bloomberg
Source link: http://www.idownloadblog.com/2016/12/07/apple-wants-to-offer-rentals-for-movies-that-just-came-out-in-theaters/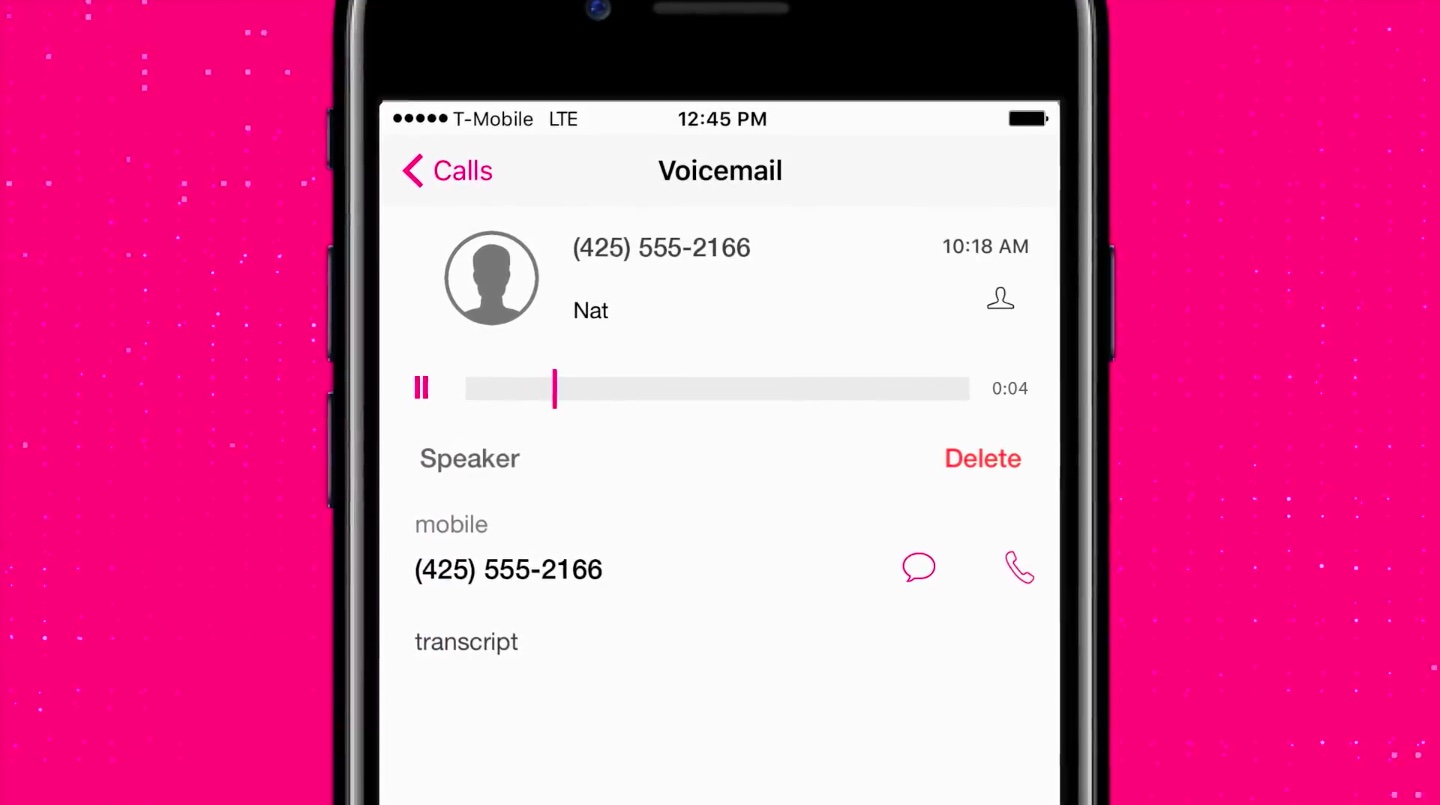 U.S. wireless carrier today unveiled a new service, called Digits, which aims to uncouple your phone number from your mobile devices and wireless service plans.
According to T-Mobile CEO John Legere, Digits makes it so that you can use your T-Mobile number across multiple devices like smartphones, tablets, smartwatches, desktop PCs and wearable devices.
Digits will also permit you to use multiple T-Mobile numbers on the same device, making it easy to combine your work, home and personal numbers on a single smartphone with calls and texts appearing from the same number.
In addition to the devices purchased directly from the carrier, your T-Mobile numbers can be used on devices that are not on the carrier's network, too. An upcoming iPhone app is required for Digits to work on iOS hardware.
On the Mac, Digits will work in a web browser.
"This isn't the first time you can add extra numbers to a device, but this IS the first time you can do it all—multiple numbers on one device and one number on multiple devices—and do it with carrier-grade quality," said Mike Sievert, T-Mobile's COO.
The carrier's confirmed that Digits will be built into certain Samsung devices, including the Galaxy S6, Galaxy S7 and Note 5, provided they're purchased on the T-Mobile network.
If Digits is used on a device without cellular service, or it's not connected to T-Mobile's network, you'll receive texts and high-definition calls over a Wi-Fi connection. Regardless of the device you're on, you'll see your call log, messages, contacts and voicemail.
The service requires iOS 9 and up, Android 5.0 and later and Firefox or Google Chrome. Simple Choice and T-Mobile One users can now sign up for a Digits beta.
During the beta period, you'll be able to use a single Digits number on up to five devices or up to five Digits numbers on a single device. Though free while in beta, Digits will require an additional fee when it launches for public consumption in early-2017.
To learn more about Digits, head over to T-Mobile's website.
Source: T-Mobile
Source link: http://www.idownloadblog.com/2016/12/07/t-mobile-digits/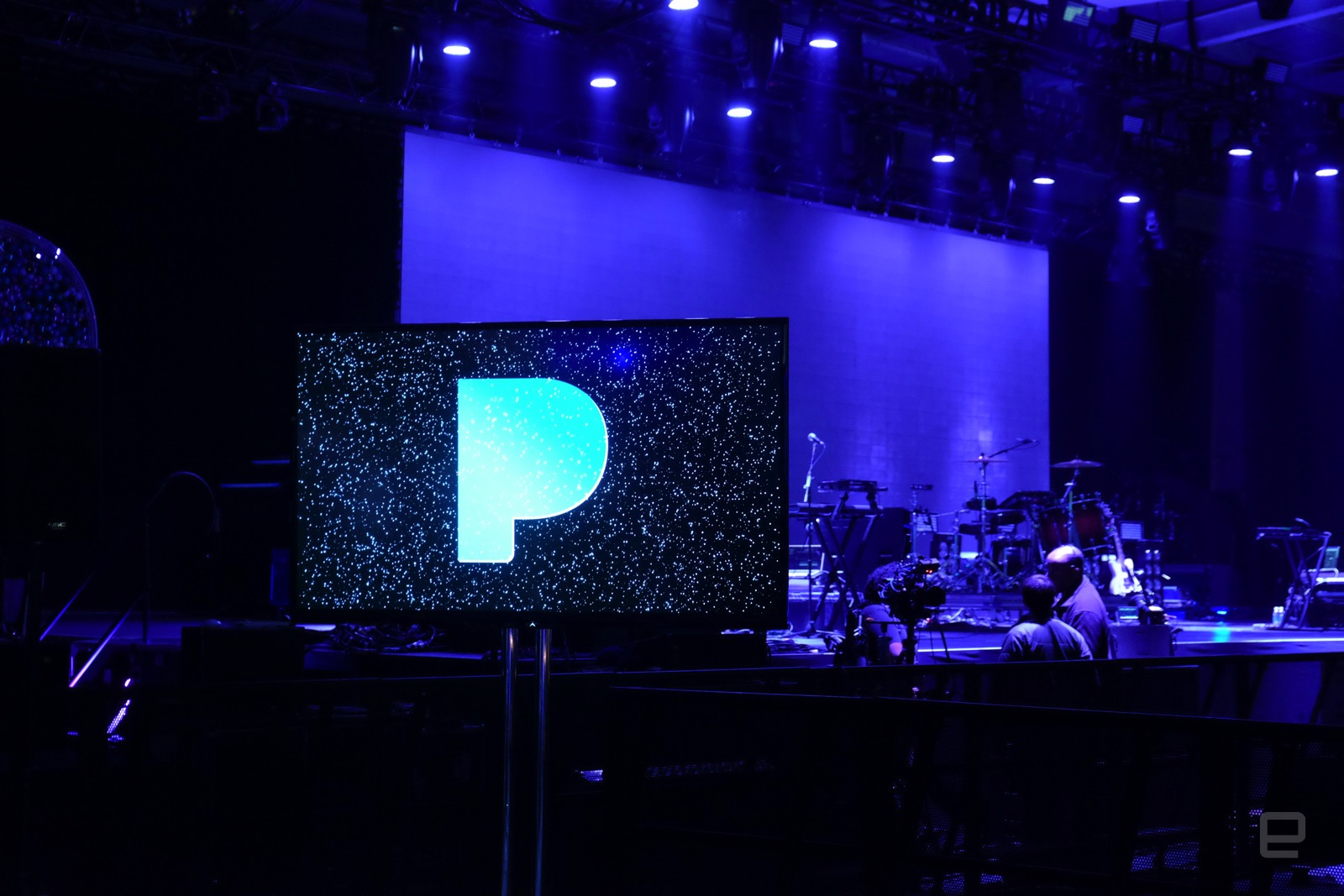 After recently refreshing its brand identity, the popular Internet radio service Pandora today officially announced its upcoming on-demand music service, simply called Premium, which the company says is going to redefine what "premium" could and should be.
Pandora Premium, "an effortless and flexible experience for all subscribers," includes features that tune into each listener's individuality while leveraging its deep knowledge of musical data.
Rising from the ashes of Rdio, which Pandora bought last year, Premium was shown to a small group of VIPs and reporters at last night's lavish event in New York City. The user interface closely resembles that of Rdio.
The new service, reportedly priced at $9.99 per month, is the company's way of overcoming a listenership plateau that it's been facing for some time now, especially following the advent of Apple Music more than a year ago.
Take a closer look at Premium in Pandora's sneak peek video below.
According to Pandora CEO Tim Westergren, "premium means personal".
The service provides on-demand access to Pandora's whole music catalog and personalized recommendations to help listeners find new songs to listen to. In fact, Premium is leveraging a treasure trove of likes that Pandora users have given to songs over the years to show you songs, artists and albums you might be interested in.
"If you start building a playlist, Pandora Premium will suggest songs for you to add and even do it automatically," Engadget wrote. "And, of course, you can take all of these songs offline."
From the article:
Every time you thumbs-up a song, it gets added to an automatically generated playlist. And that playlist pulls in every single song to which you've ever given a thumbs-up. If you've been using Pandora for a long time, that list could get very, very long indeed.
Pandora will let you automatically add songs based on similarities in the Music Genome Project—don't worry, you'll be able to remove songs that you're not interested in.
And rather than use popularity-based search rankings like many other on-demand music services do, Premium personalizes search by user so not everyone will get the same results as they type.
The Browse section has gained a New Music section that's somewhat similar to Spotify's Discover Weekly playlist, but surfaces full albums you might like instead of individual songs. Another new feature, called Autoplay, will start playing more similar music to match the tone of what you just finished.
While the Now Playing screen has been revamped, Pandora's home screen won't change: your recently played stations and full collection of stations are in My Music.
Any created playlists and albums that you love live in one combined list.
Pandora will begin rolling out the new service to users in the first quarter of 2017. Timeline or pricing for Pandora Premium had not been disclosed at post time.
Source link: http://www.idownloadblog.com/2016/12/07/pandoras-subscription-service-in-testing-redefines-what-premium-could-and-should-be/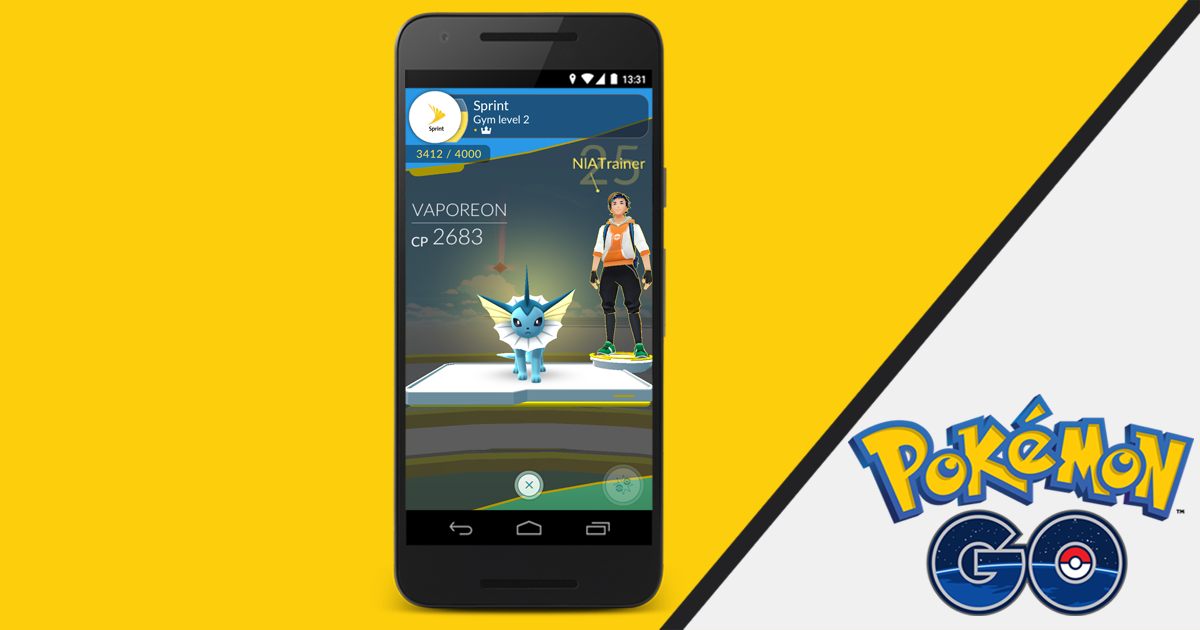 Sprint is partnering up with Niantic to increase the amount of Pokéstops and gyms that you can access in Pokémon GO.
The goal of the collaboration is to give players more access points to stock up on Pokémon item necessities and to battle other players for experience and team gym domination, but clearly Sprint gets some positive press out of the deal too.
More than 10,500 Sprint-owned locations around the United States are participating in the event, and those include Boost Mobile and Sprint at Radioshack stores in addition to standalone Sprint stores.
Because Pokémon Go is a battery-guzzling game, Sprint also welcomes all Pokémon GO players to take advantage of its in-store charging stations to power their devices back up, whether they're a Sprint customer or not.
For what it's worth, there have been rumors floating around that Starbucks will be collaborating with Niantic for a similar special event on December 8th. Although unconfirmed, this remains a rumor at this point in time and suggests Starbucks coffee shops will also be turned into Pokéstops or gyms with charging stations for players to sit down and play.
Niantic is also teasing its players with the addition of new Pokémon as soon as December 12th, although they don't give any details because they want to leave it a surprise.
Code revealed in the game suggests more than one-hundred second generation Pokémon are on their way, as well as Mew, Mewtwo, and the legendary bids, however all of this remains unconfirmed in terms of the December 12th date as Niantic hasn't said which Pokémon are being released. Joining Ditto, that's a lot of new Pokémon to catch.
This move is expected to breathe new life into the game, and perhaps stroke a resurgence in player interest. It goes well with the improvements to the Nearby Pokémon feature that has been slowly rolling out to players all over the world, something players have been demanding be returned to the game since the removal of the footsteps feature early on in the game's inception.
Additional in-game events are planned before the end of 2016, so you should expect to see an event similar to that of the Halloween and Thanksgiving events sometime around the Christmas holiday. Again, with no details being released about it, there's little to go by.
Also read:
If you're not already playing Pokémon GO, you can download the game from the App Store for free and begin today.
Will you utilize Sprint's Pokéstops and gyms and are you excited for the new updates to come? Share in the comments below!
Source link: http://www.idownloadblog.com/2016/12/07/sprint-partners-up-with-pokemon-go-to-add-new-pokestops-and-gyms/