Get HotMacNews- iOS App and Homepage
To access HotMacNews on your computer Click Here (It makes a great Home Page)
To download iPhone or iPad app (HotMacNews2) click here HotMacNews2
**Once in HotMacNews Home Page click on Preferences to customize to your needs.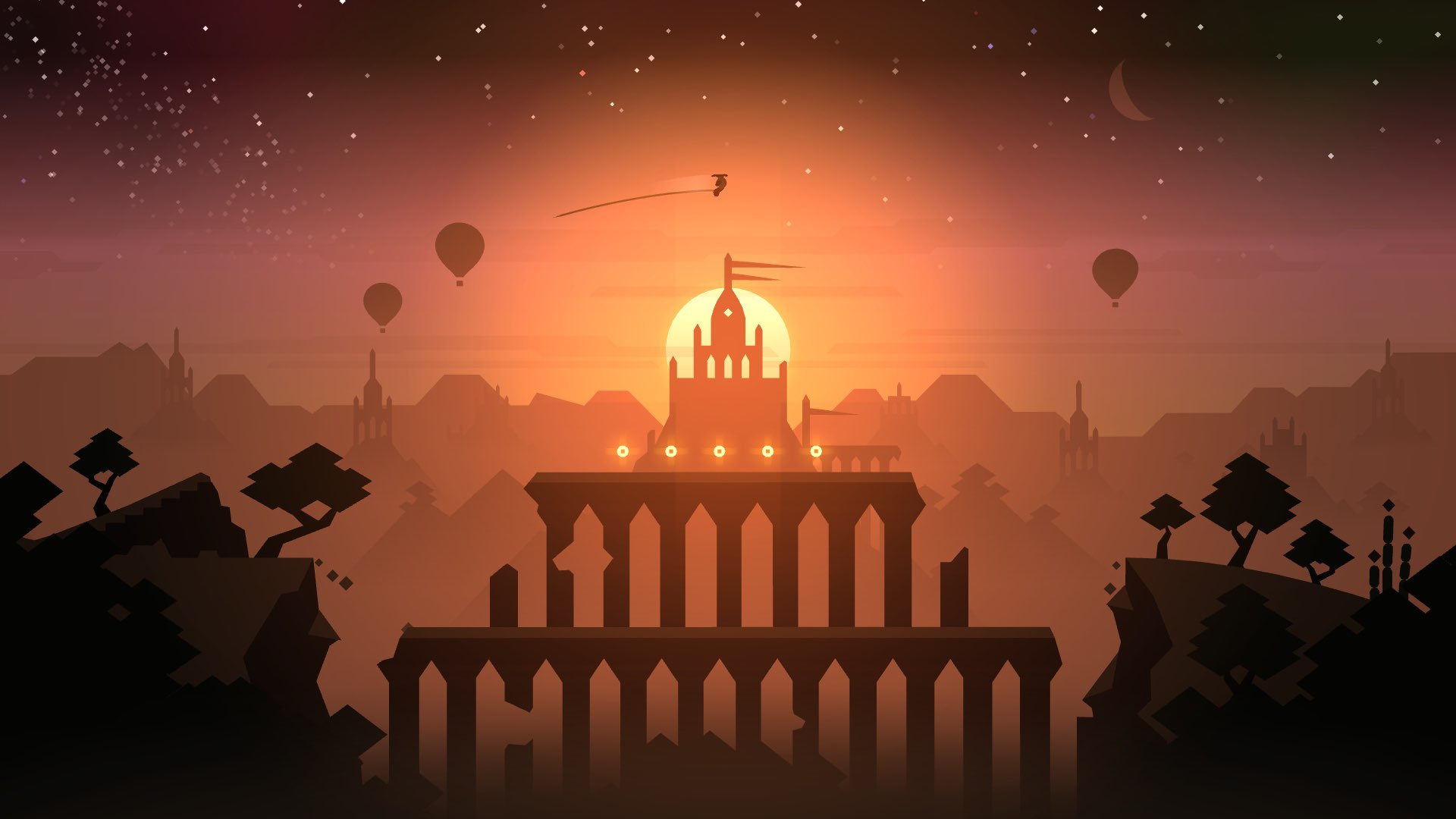 Alto's Odyssey, a much anticipated sequel to the award-winning endless snowboarding odyssey, Alto's Adventure, has been delayed a little because the team will need "a while longer" to bring the game to life, developer Snowman's Ryan Cash told iDownloadBlog today.
"It takes longer to build things right," he added.
He wouldn't reveal the exact release date for Alto's Odyssey. For what it's worth, the game was supposed to release this summer.
According to a post on the Snowman blog, as a small studio striving to make sure everything they release is "lasting and artful" they simply need more time to makes the Alto's Odyssey experience magical and to make sure people are truly delighted.
"On that note, we're announcing today that Alto's Odyssey is going to take a little while longer to bring to life," reads the post. "The endless desert still awaits, and it's even vaster and more mysterious than we envisioned when we first conceptualized a new adventure for Alto and friends."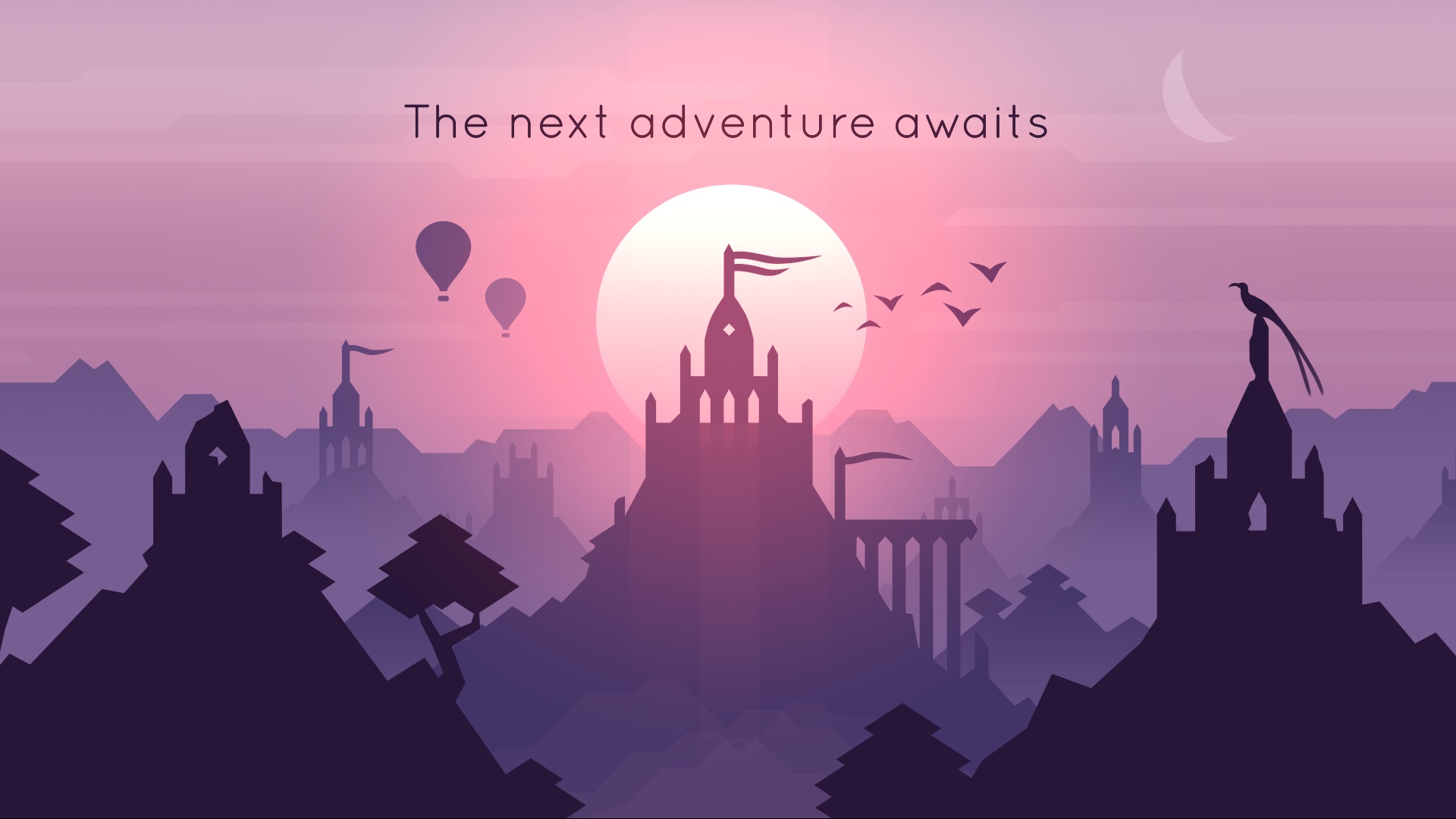 To learn more about Alto's Odyssey, check out the official website.
Alto's Adventure is a $4.99 universal download for the iPhone, iPad and Apple TV.
Source link: http://www.idownloadblog.com/2017/08/22/altos-odyssey-delayed/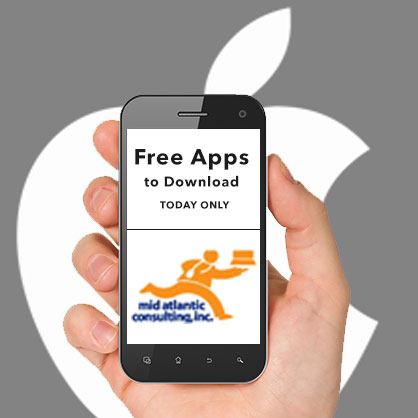 Fitness Point – 7 Minutes Workout PRO , Flick Kick Field Goal , Colossatron: Massive World Threat and more
Universal:
Fitness Point – 7 Minutes Workout PRO ( $0.99 → Free ) ZERO ONE GmbH
Your time is important, but so is your health. Fitness Point will help make sure you're in the best shape of your life without wasting lot of time. All you have to do is hit the start button and follow along with the guided animations. Within seven minutes, your workout will be complete. None of the 12 included exercises require weights or equipment, so you can perform them wherever you are. The app also includes voice feedback, a calorie counter, HealthKit integration, iCloud support, and workout history.
Flick Kick Field Goal ( $1.99 → Free ) PikPok
Wind, arc, speed, alignment, and more are just some of the factors a kicker must consider. Are you up to the challenge? Prove it in two single player modes, one more nail biting than the other, compete online or locally in multiplayer mode, plus earn achievements and climb leaderboards on Game Center.
Colossatron: Massive World Threat ( $0.99 → Free ) Halfbrick Studios
To overcome the formidable forces of General Moustache and his military units, you must attach colored power cores to the body of Colossatron in order to create matches of three. Power core colors can be mixed to create new, more powerful gadgets and weapons, so pay close attention to where you place them. You're also able to upgrade and repair your Colossatron using prisms collected during your rampage. The game includes seven continents to destroy, epic boss battles, and achievements and leaderboards via Game Center.
Orca Puzzles for Kids Jigsaw Wonder Edition ( $1.99 → Free ) Eggroll Games LLC
You won't be able to resist the wonder of this jigsaw puzzle game. Each of the 30 jigsaw puzzles features a breathtaking orca photo to reconstruct. The jigsaw puzzles can be broken up into as few as four pieces and as many as 24. You're also able to choose whether or not you want a colored background and outline hints. What more could you ask for?
Yuri ( $2.99 → Free ) Fingerlab
Yuri wakes up to find himself in the middle of a strange forest filled with weird creatures and massive plants. It's up to you to guide him through this dangerous new world by rolling on the wheels of his bed. You'll have to use elements in your environment and play with physics to reach the end of each of the 10 levels. The game also includes a sticker pack, Apple TV support, and an original soundtrack.
Source link: http://appadvice.com/apps-gone-free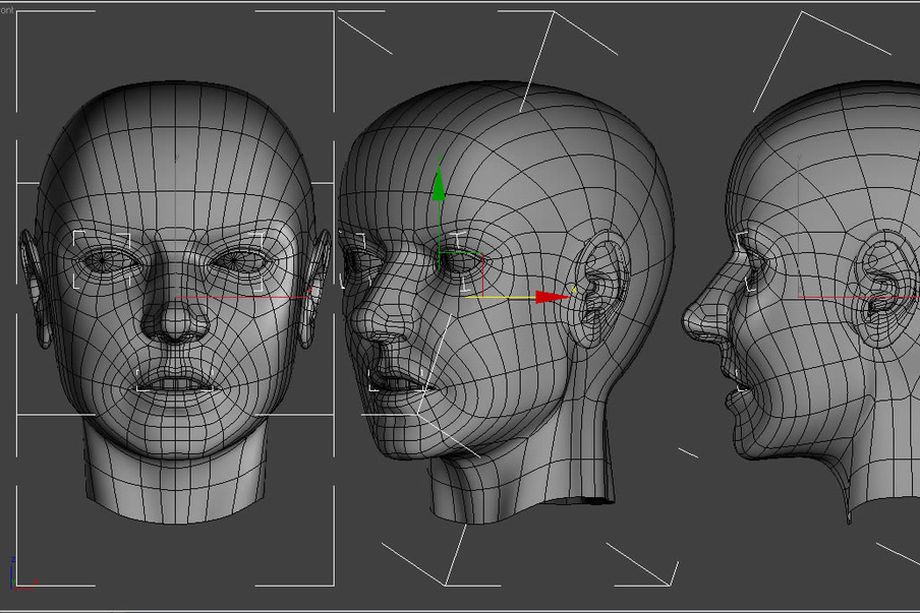 A few days ago, Apple supplier Qualcomm announced a second-generation Spectra image signal processor and a brand new line of high-resolution 3D depth-sensing camera modules designed for the Android ecosystem.
The new Spectra image signal processor will be embedded into the upcoming Snapdragon chips. According to DigiTimes this morning, Qualcomm's 3D depth sensing technology will be mainly used for facial recognition.
The company is working closely with Apple suppliers TSMC and Himax Technologies on kicking off volume production of its 3D depth-sensing modules as early as the end of 2017, meaning first Android devices with those features could appear in 2018.
Qualcomm's solution uses a 2-in-1 diffractive optical element and wafer-level optical system from Himax, which is also among the component suppliers for Apple's 3D sensing technology.
Check out how Qualcomm's technology works in a video embedded below.
In addition, Qualcomm's ultrasonic fingerprint scanner technology for in-screen fingerprint readers will appear in major smartphones from the likes of Huawei, Oppo and Vivo, slated for launch at the end of 2017 or early 2018.
KGI Securities analyst Ming-Chi Kuo said yesterday he believed that iPhone 8's 3D-sensing technology would be ahead of Qualcomm's by about two years.
He predicted that significant shipments of Qualcomm-built 3D-sensing modules for Android phones won't occur until at least 2019 because of immature algorithms and "design and thermal issues" associated with a variety of hardware reference designs.
Here's an excerpt from Kuo's note obtained by MacRumors:
While Qualcomm has excelled in designing advanced application processors and baseband solutions, it lags behind in other crucial aspects of smartphone applications like dual-camera (many Android phones have instead adopted solutions used to simulate optical zoom from third-party vendors such as Arcsoft (US)) and ultrasonic fingerprint scanner (while a new reference design has been released, there is no visibility on mass production).

So while Qualcomm is the most engaged company in the R&D of 3D sensing for the Android camp, we are conservative as regards progress toward significant shipments and don't see it happening until 2019F.
DigiTimes' supply chain report has now crushed Kuo's forecast overnight.
iPhone 8's 3D camera uses time-of-flight to resolve distance based on the known speed of light. By spraying a point cloud of infrared dots (invisible to your eye) on an object or face and reading distortions in this field of dots, it gathers depth information.

In a nutshell, the technology measures the time-of-flight of a light signal between the camera and the subject for each point of the image. Qualcomm's solution is based on a somewhat similar approach that uses so-called structured light, which enables real-time dense depth map generation and segmentation.
Apple's own 3D sensor is almost certainly based on specialized hardware and know-how the Cupertino giant obtained by acquiring Kinect motion sensor maker PrimeSense.
The sensor is said to completely replace Touch ID. It should be so secure that Apple is expected to use it for authorizing Apple Pay payment transactions on iPhone 8. Furthermore, the sensor could even let users unlock their iPhone 8 in a fraction of a second, just by glancing at it, as the facial recognition feature is said to work from oblique angles and even in complete darkness.
Source link: http://www.idownloadblog.com/2017/08/22/qualcomm-to-bring-3d-facial-recognition-depth-sensing-to-2018-android-phones/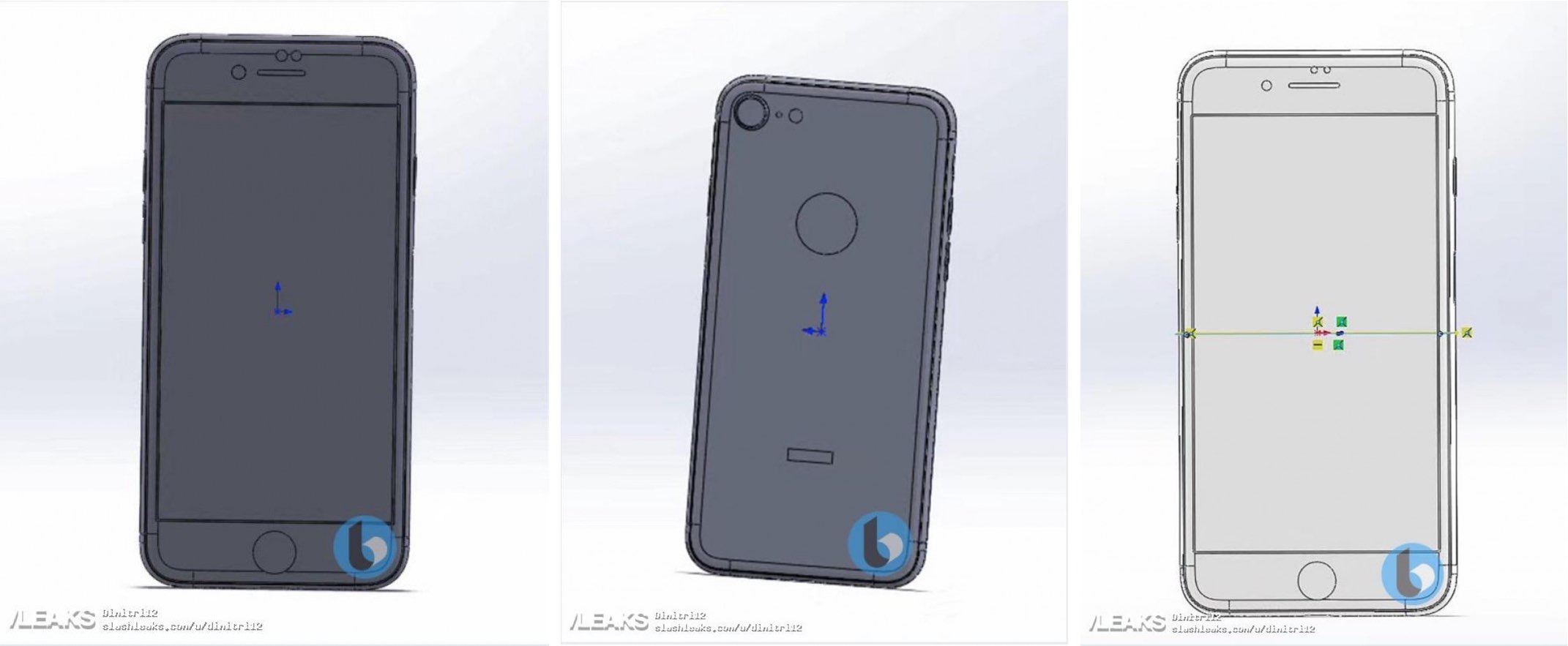 Although iPhone 8 is not expected to be outfitted with a fingerprint sensor of any kind, CAD images posted a few days ago by leak aggregator SlashLeaks suggest that Apple's iterative iPhone 7s and iPhone 7s Plus updates might come with a rear-mounted Touch ID sensor and those old-fashioned bezels.
The images were originally obtained through a source close to the manufacturing process by TechnoBuffalo. The site claims the CAD designs reveal the exact build and key features the LCD-based phones will come with.
If genuine, the Plus model of iPhone 7s should come with a dual-camera setup out the back while the regular 4.7-inch iPhone 7s would have a single-lens camera.
These phones are widely expected to adopt a glass sandwich design of the iPhone 4/4s series.
That includes a metal frame running around the sides of the devices fusing the front and glass panels and a glass backside to minimize the antenna design and support wireless charging capability.
The sensors and button layout appear unchanged from the existing iPhone 7 series, with the haptic Home button at the bottom, the Volume up and down buttons and the Mute toggle on the left and the Power button on the right.
Unlike the OLED-based iPhone, the iPhone 7s/Plus series will stick with same LCD panels Apple has been using since 2014. "The circle at the center of both back images is where the Apple logo will be and the rectangle at the bottom is where the legal wording will be placed," reads the report.
Lastly, these S-upgrades should run Apple's new A11 chip and potentially include more RAM.
Earlier today, a video from a Foxconn factory has surfaced that appears to picture an iPhone 7s or iPhone 7s Plus with a rear-mounted fingerprint sensor going through a quality control process.
Source link: http://www.idownloadblog.com/2017/08/22/iphone-7-cad-files-leak-rear-touch-id/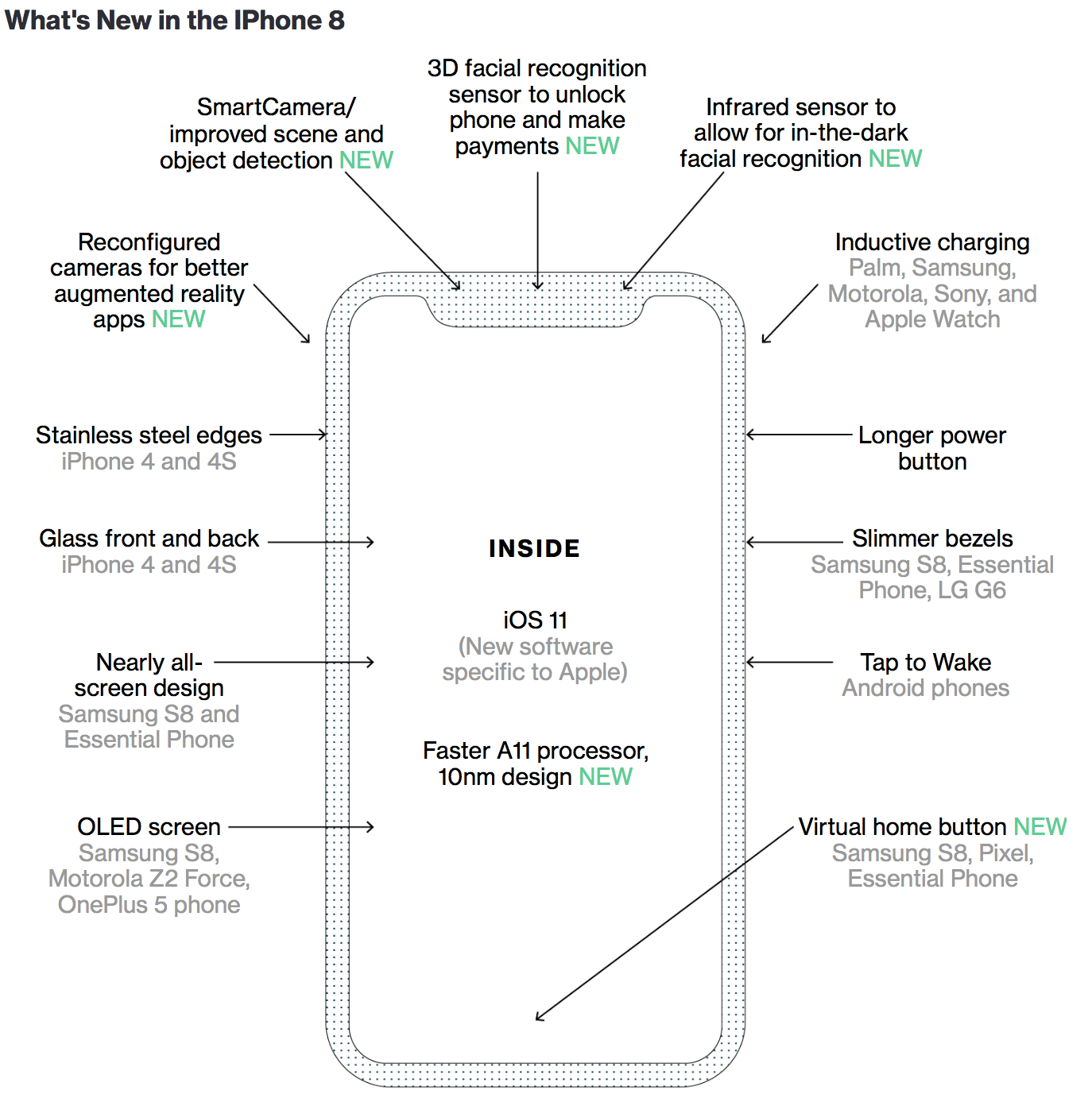 Bloomberg's Mark Gurman today ran an interesting roundup of all the expected new features coming to Apple's tenth anniversary iPhone and who actually got there first.
Titled "What's New in the iPhone 8" and accompanied by some nice illustrations, the article distinguishes between the new features iPhone 8 will have before any of its rivals and those that have been around for years.
Rather than position the OLED iPhone as a case-study of innovation, the article outlines Apple's follow-and-perfect philosophy and describes the upcoming tenth anniversary iPhone as more a matter of perfecting features that are already out there in rival devices.
"While Apple invented the modern smartphone, it has since mostly played catch-up with competitors," Gurman wrote. "A few times it got there first."
Brand new iPhone 8 features include:
Reconfigured cameras—for better augmented reality apps
Smart Camera features—improved scene and object detection, in real-time
3D sensor—3D facial recognition to unlock the phone and authorize payments
Infrared sensor—for in-the-dark facial recognition
Faster A11 chip—fabricated using TSMC's latest ten-nanometer process technology
The author describes Apple's new 3D face scanner as being able to unlock the OLED handset in a few hundred milliseconds, calling the sophisticated feature iPhone 8's "crown jewel".
Some of the more important upgrades that were seemingly borrowed from previous iPhone models which can also be found on competing handsets from other vendors include:
Nearly full-screen design—Galaxy S8 got there first
Stainless steel edges—as seen on the iPhone 4/4s series
Glass front and back—glass sandwich design was clearly borrowed from iPhone 4/4s
Tap to Wake—as featured on some Android phones
Slimmer bezels—popularized by Samsung's Galaxy series, Essential Phone and LG's G6
OLED display—a common feature on high-end Android handsets such as Samsung's Galaxy S8, Motorola's Z2 Force, OnePlus 5 and more
Inductive charging—wireless charging based on inductive technology has been used before in Apple Watch as well as in many flagship Android phones, including devices from Samsung, Motorola, Sony and Palm (on 2009's Palm Pre)
Virtual Home button—although Galaxy S8, Essential Phone and Google's Pixel series all have virtual Home buttons, Apple's implementation should be more functional with a Touch Bar-like gestural area at the bottom
Like many other outlets, Bloomberg expects to see three new iPhones this year: successors to the iPhone 7/Plus family as well as a brand new, revamped model that sits at the high-end.
All three new iPhones will have the usual upgrades like faster processors, but only the revamped OLED-based handset will provide Apple's best technologies and features that haven't been tried before, like 3D facial recognition.
Here's an interesting excerpt from the write-up:
Apple is bringing some new ideas to the table. To replace the Home button, the company is creating a software-based controls area at the bottom of the phone, which could be a step up from the basic controls on home button-less Android phones.

Like iPhone 7 Plus, the new device will feature two rear cameras, but now they'll sit one atop the other rather than side by side, a configuration that could make augmented reality apps work better.

This iPhone upgrade will also mark the first time that a smartphone maker's complete lineup will use the same, more efficient 10nm processor (Samsung's S8 features two different types of that chip depending on where you buy it).

Upgrades to core technologies aside, the new iPhone's crown jewel will be a 3-D facial scanning sensor that will unlock device and authenticate purchases—an industry first.
At any rate, Apple's "best, not first" philosophy seems to be paying off because it's been able to spur widespread iPhone adoption by implementing features adopted by rival devices in its own way—no one does this better than Apple—which has resulted in 1.2 billion iPhone sales to date since the original model debuted back in 2007.
Graphics: Mira Rojanasakul
Source link: http://www.idownloadblog.com/2017/08/22/bloomberg-rounds-up-all-the-new-iphone-8-features-and-who-got-there-first/