Get HotMacNews- iOS App and Homepage
To access HotMacNews on your computer Click Here (It makes a great Home Page)
To download iPhone or iPad app (HotMacNews2) click here HotMacNews2
**Once in HotMacNews Home Page click on Preferences to customize to your needs.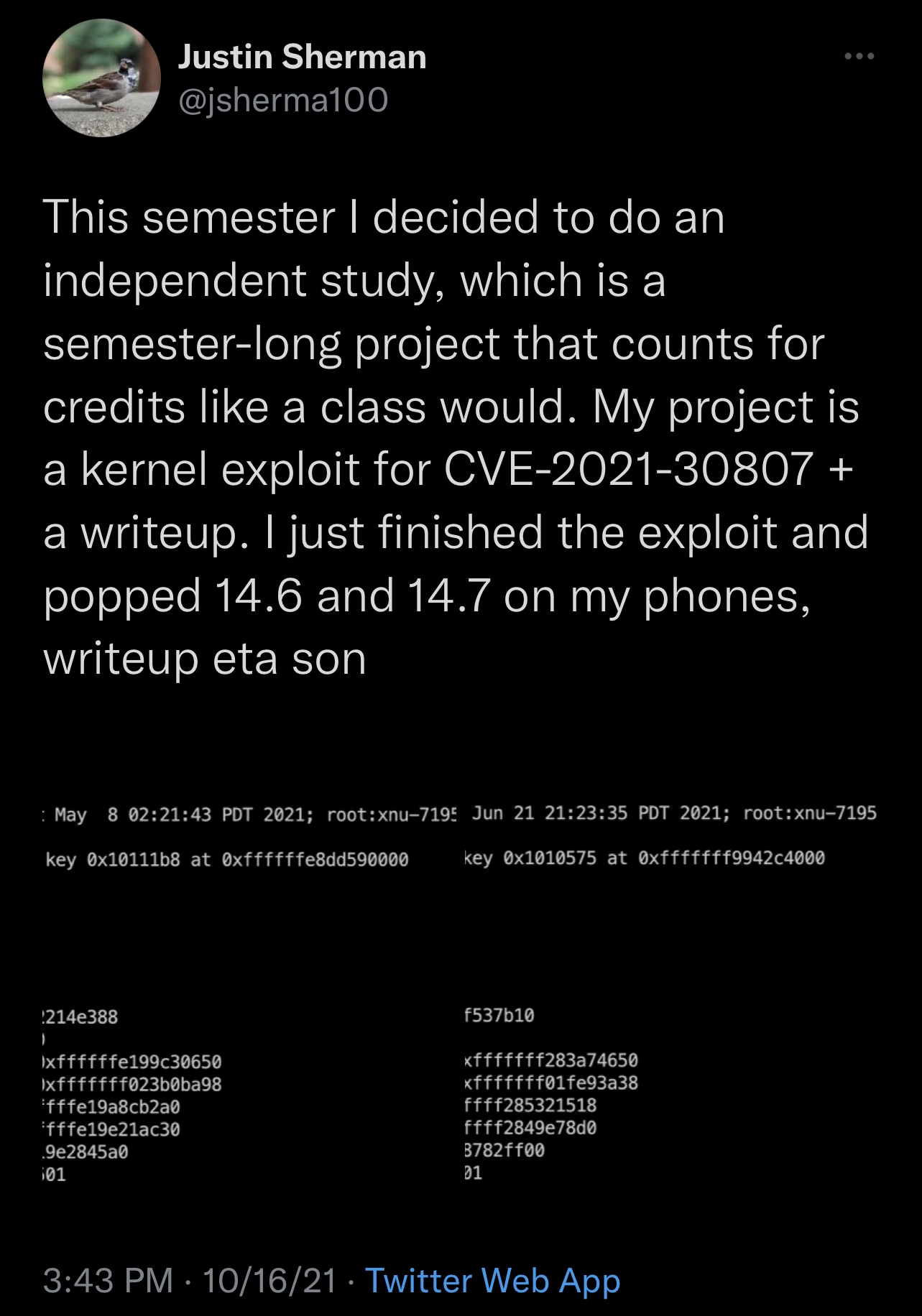 Even more potential good news for the jailbreak community appears to be surfacing this weekend after security researcher Justin Sherman announced that a proof of concept and a full write-up for a kernel-level exploit supporting iOS & iPadOS 14.6-14.7 could be imminent.
In a Tweet, Sherman explains that the kernel exploit is based on CVE-2021-30807 and that it has been a semester-long project of his for school. Now, it seems like the kernel exploit could potentially go on to do more than just boost Sherman's grades.
Sherman's Tweet has been embedded below for your viewing pleasure:
Taurine and unc0ver can only jailbreak up to and including iOS & iPadOS 14.3. But just recently, there appears to be a lot going on, and it certainly seems like more versions of iOS & iPadOS 14 will become jailbreakable very soon.
To give credit where credit is due, checkra1n can already jailbreak all version(s) of iOS & iPadOS 14, however only on devices as new as the iPhone X. Newer handsets don't have a jailbreak yet for anything newer than iOS & iPadOS 14.3 until something changes.
With security researcher Linus Henze scheduled to release an untether for iOS 14.5.1 and below later this week and security researcher Saar Amar sharing a kernel-level bug that may be exploitable for jailbreaking remaining versions of iOS & iPadOS 14 (and possibly iOS & iPadOS 15.0-15.0.1), Sherman's exploit is slated to become icing on the cake.
While we don't have an exact ETA for when Sherman plans to release said write-up, we can only advise that our readers sit tight and remain patient because jailbreak developers will require time to digest all the latest kernel vulnerabilities and consider whether it will be possible to implement them into new or existing jailbreak tools.
Does it excite you that there could be just one more exploitable kernel-level vulnerability in the wild for newer versions of iOS & iPadOS 14? We'd love to hear your thoughts about the situation in the comments section down below.
Source link: https://www.idownloadblog.com/2021/10/17/hacker-justin-sherman-says-write-up-on-kernel-exploit-for-ios-14-6-14-7-coming-soon/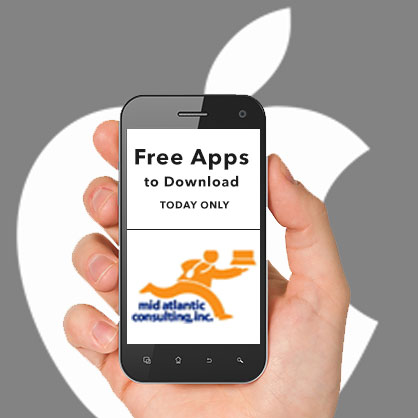 Trippy Escape: Mindeater , Hunger Monster – Smart Magic , Time To Go To Bed and more
Universal:
Trippy Escape: Mindeater ( $0.99 → Free ) Aneta Pazderkova Staring down the prospect of another boring day, Cordelia makes a mind-altering decision. It's up to you to help her escape from her own mind by discovering clues and putting the pieces together. Just tap the arrows to move around inside the room, and tap to collect and interact with items. A complete walkthrough is available on the developer's website in case you find yourself stuck.
Hunger Monster – Smart Magic ( $0.99 → Free ) RL Technology, LLC In Hunger Monster, you will want to eat everything that falls from the sky and avoid the dangerous rolling enemies. Tilt your device to slide the hungry blue monster side to side and tap anywhere to jump.
Time To Go To Bed ( $0.99 → Free ) Lizard Brain Games This interactive story about Sadie teaches young children about the steps taken to get ready for bedtime. Helping Sadie prepare for bed will help kids with their own routine. Time To Go To Bed is a fun way to get your little one to brush their teeth and establish other healthy bedtime habits.
Up Slide Down ( $1.99 → Free ) Digital Hole Pvt. Ltd. Up Slide Down provides the perfect distraction in moments of downtime. It features a collection of nine different sliding puzzles, each with a different theme. The general objective is to slide the tiles into the proper order as quickly as possible. You're able to preview the required order of the tiles at any time, and monitor the number of moves and time taken at the top of the screen.
Source link: http://appadvice.com/apps-gone-free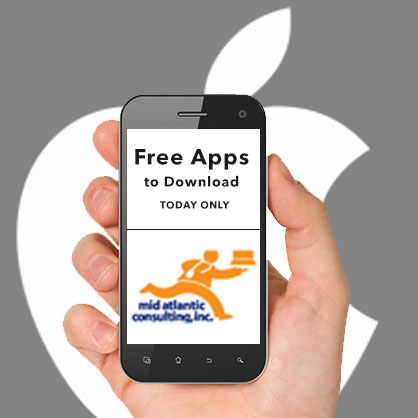 Avvinue: All-in-One Moving App , Rest: White Noise Sleep Sounds , House Plant Watering Reminder and more
iPhone:
House Plant Watering Reminder ( $4.99 → Free ) Halis Bilal Kara House Plant Watering Reminder takes care of your houseplants alongside you. Easily add flowers, blossoms, succulents, cacti, or any other plants. Set up customized watering plans for every plant. Get notified on when and how much to water each plant. This app will make home gardening a piece of cake and your plants will thank you.
Guard Ninja ( $0.99 → Free ) Jan Slusarz Guard Ninja offers peace of mind. It's a security app that is able to detect motion and alert you when your device has been moved. You're able to create custom alarms for different scenarios by adjusting the level of motion required to trigger the alarm, the alarm type, and the time required to enable and disable the alarm. All of your alarms can be disabled using a three digit passcode.
Universal:
Avvinue: All-in-One Moving App ( $2.99 → Free ) Avvinue, Inc. Avvinue helps you plan your move anywhere in the world. Get connected with vetted moving services such as hiring movers, mail forwarding, home insurance, or pet transportation. Create and categorize tasks with a complete checklist. Remember deadlines with calendar reminders and due dates. Avvinue ensures your relocation is smooth and stress-free.
Rest: White Noise Sleep Sounds ( $3.99 → Free ) Olivia Rivera
Rest has all of the tools you need to find your happy place. It includes guided meditations that can help with pain, stress, self confidence, focus, and even weight loss. Listen to sleep stories to distract your mind and drift off into dreamland, or mix and play soothing sounds to calm your nerves. Rest also includes the ability to capture and play your own sounds, stories, and affirmations.
DiaryZapp – Journal for Kids ( $5.99 → Free ) Diary Zapp
DiaryZapp is an interactive journal where kids can write about their adventures. The app lets them draw, add photos, write, and use stickers. Keeping a daily journal develops healthy habits for life and nurtures young minds. Children can share journal pages with friends and family. Parents approve who is on the buddy list and approve entries before they are sent.
Starlight – Explore the Stars ( $1.99 → Free ) ION6, LLC
Just tap on the celestial objects you come across to learn more about them. You can also search the sky by keywords or by holding your iDevice up to the sky and shifting all around. The app includes over 100,000 stars, 88 western constellations, and planets of the solar system.
Source link: http://appadvice.com/apps-gone-free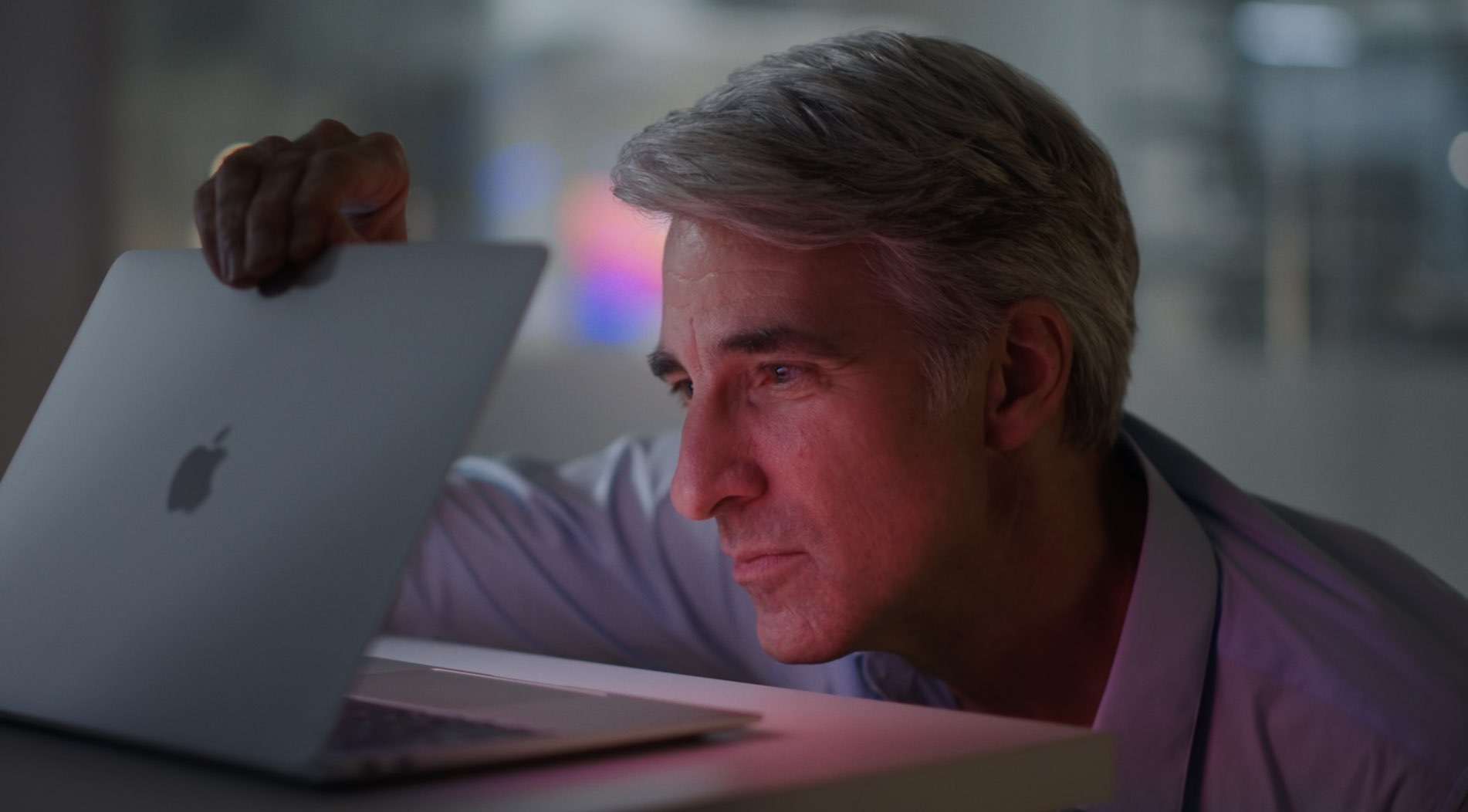 One of the things Apple executives have been pretty consistent about, even as macOS and iOS blur some lines with each new iteration, is the idea that the company is not trying to merge the two platforms. Meaning, a Mac is going to remain a Mac, and the iPad will continue to be whatever iPadOS defines it as. Of course, that could very well change down the road, but, for now, it appears Apple doesn't have any plans to change that.
But, should they?
We're on the cusp of Apple unveiling some new MacBook hardware, if the rumors turn out to be true. We're probably also going to get a slightly tweaked M-series processor, too. I think it's safe to say that many people are just hoping for a hardware design change from what the MacBook Pro lineup has offered for a stretch now. There's obviously a lot of folks out there who are ready to say goodbye to the Touch Bar — which is supposedly happening next week.
an SD card slot, and even an HDMI port for good measure. And plenty of USB-C ports, too.
We just heard that the new laptops will apparently adopt a notch, too. Which, while maybe unlikely, isn't impossible. Which does lead us to another feature that Apple should probably add to its laptop lineup, but probably won't: Face ID. This is a feature that's overdue at this point — like multiuser support on iPadOS. And yet, if this rumor is true, then Apple is going to make a big change to the MacBook Pro, bring in a notch like on the iPhone, but not welcome Face ID to its computers.
Which seems like a miss! And brings us to something else I keep seeing people bring up, especially as Intel continues its terrible PC marketing campaign: a touchscreen on a Mac. This particular element crops up when certain other devices land on the market, too. Microsoft announces a new Surface Pro 8? How about that touchscreen on a Mac, huh? Apple's dropping the ball! They might even be doomed!
Now, I'm sure you've tried to touch your MacBook's or iMac's screen at least once. Especially if you've got an iPad near it and you've moved from one device to the other. And maybe a Mac would be better with a touchscreen. I'm about as indifferent on the matter as one can be, mostly because I'm just used to not using one on a MacBook. I'll fly between a keyboard and the touchscreen on the iPad, and that feels right! On a Mac? Not so much.
But I'm not saying it shouldn't happen. Not by any means. I even think it'll probably happen eventually. But I am curious if you think it should happen sooner rather than later. Do you think a touchscreen on a Mac is a dropped ball on Apple's part? Or do you hope Apple never adds this feature to its computer lineup?
Source link: https://www.idownloadblog.com/2021/10/16/macbook-touchscreen-face-id-editorial/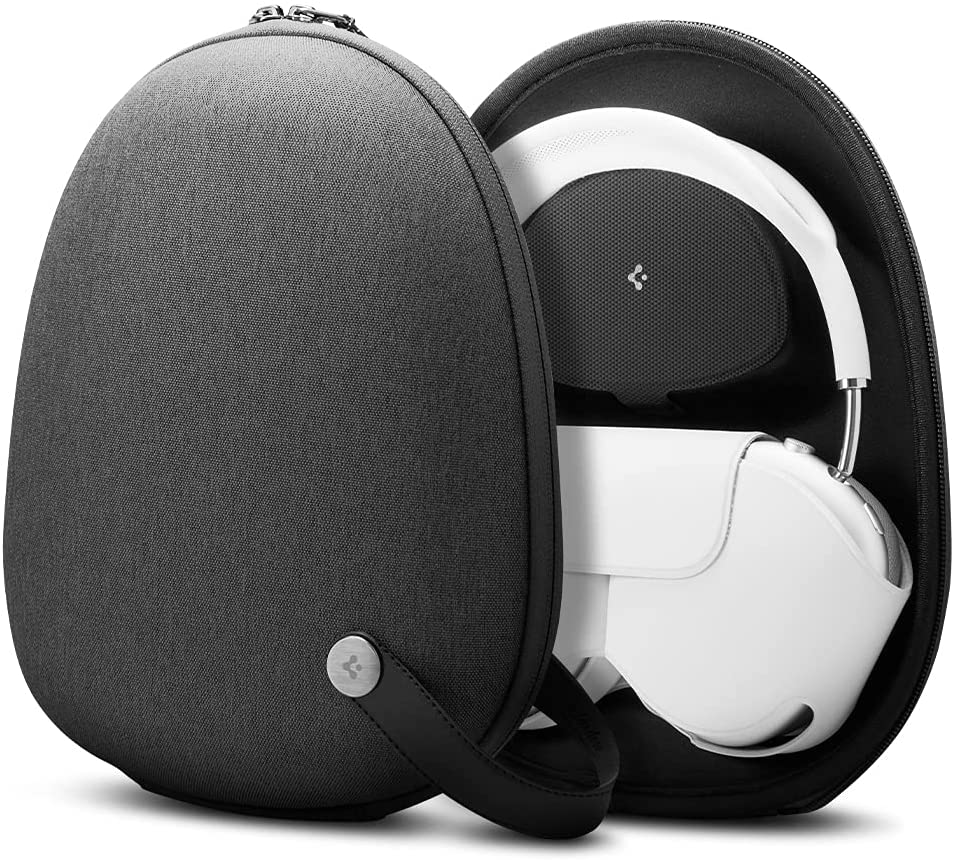 The AirPods Max are a great set of headphones. They have a solid build, outstanding sound quality, and so much more. So of course they are expensive. For that cost, you get all of that — and a pretty flimsy "case," too. Apple has its reasons for opting for the case that doesn't do much in the way of protecting the headphones, but, luckily, there are alternatives.
Which is why we've gone ahead and put together a list of the best options for you to choose from. There are various styles and price points, but if you're in the market for something else beyond Apple's first-party, out-of-the-box option, you'll hopefully find something worth your while below.
So let's get right into it.
Best cases for AirPods Max in 2021
Spigen
Buy Spigen carry case for AirPods Max for $29.99
ProCase
Buy ProCase AirPods Max case for $18.99
Spigen Ultra Hybrid
Buy Spigen Ultra Hybrid PRO for AirPods Max for $26.99
Waterfield
Buy Waterfield Shield Case for AirPods Max for $89 – $99
So, a quick roundup of some of the best options out there. If you have any other suggestions, let us know down in the comments!
Source link: https://www.idownloadblog.com/2021/10/15/best-airpods-max-cases/