Get HotMacNews- iOS App and Homepage
To access HotMacNews on your computer Click Here (It makes a great Home Page)
To download iPhone or iPad app (HotMacNews2) click here HotMacNews2
**Once in HotMacNews Home Page click on Preferences to customize to your needs.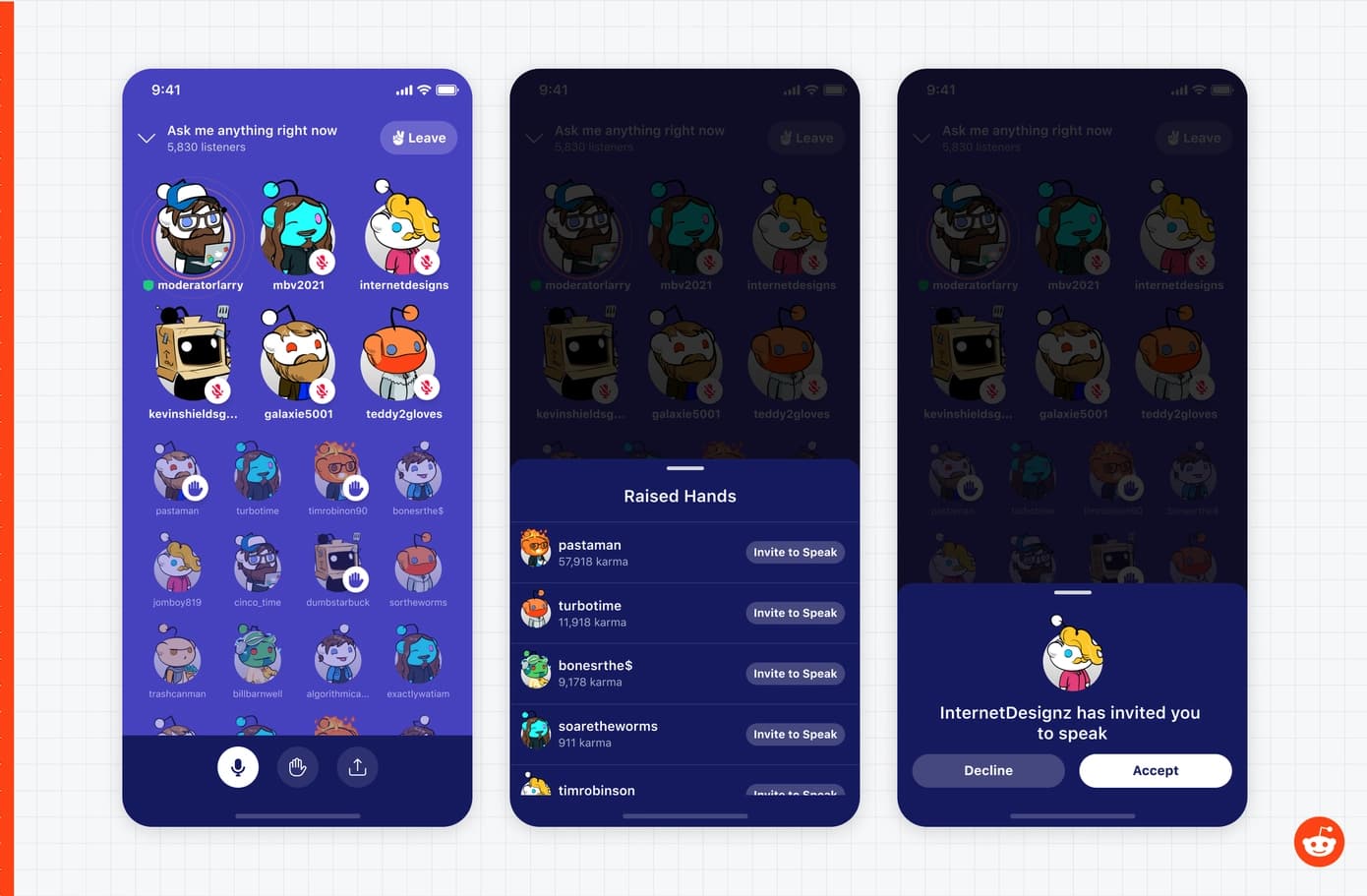 You know something must be popular when other companies start jumping all over it. For example, Clubhouse, a live audio platform that is all the rage these days.
Earlier today, for instance, we reported that Spotify unveiled new live audio formats, all in an attempt to take on Clubhouse. And, as it stands, major companies like Facebook, Twitter, and even LinkedIn (owned by Microsoft) have all announced plans to launch something similar to Clubhouse in the future. Today, Reddit unveiled its own idea on the platform — which is very similar to Clubhouse.
Which is not surprising, as TechCrunch notes Reddit's idea is basically a Clubhouse clone. It has a different name, at least. "Reddit Talk" is the new live audio platform within Reddit, existing solely for subreddits. And for those who might not know, a subreddit is an individual forum on a broader topic. Those subreddits have moderators, and those moderators are the only ones that will be able to launch a Reddit Talk.
Moderators will then be able to invite others, mute them, remove them, and outright ban them if need be. Anyone can actually join the Reddit Talk to listen in on what's going on, but they'll need permission before they will be able to speak.
Reddit apparently sees Reddit Talk as a way to expand on already existing elements for the platform in general. Ask Me Anything (AMA) sessions are extremely popular on Reddit, for instance, and a Reddit Talk could help boost that popularity even more. Coverage for live sports events and other major events could also be a go-to for Reddit Talk sessions.
Reddit will offer quick reactions with built-in emotes for listeners, so they can interact with what's going on even if they can't actually talk.
This isn't the first Clubhouse competitor so far. Twitter launched Twitter Spaces not too long ago, and availability for that feature continues to expand. Meanwhile, other companies are looking to jump on the bandwagon soon enough, so this is one market that will probably have plenty of options soon enough.

Source link: https://www.idownloadblog.com/2021/04/19/reddit-talk-clubhouse-clone/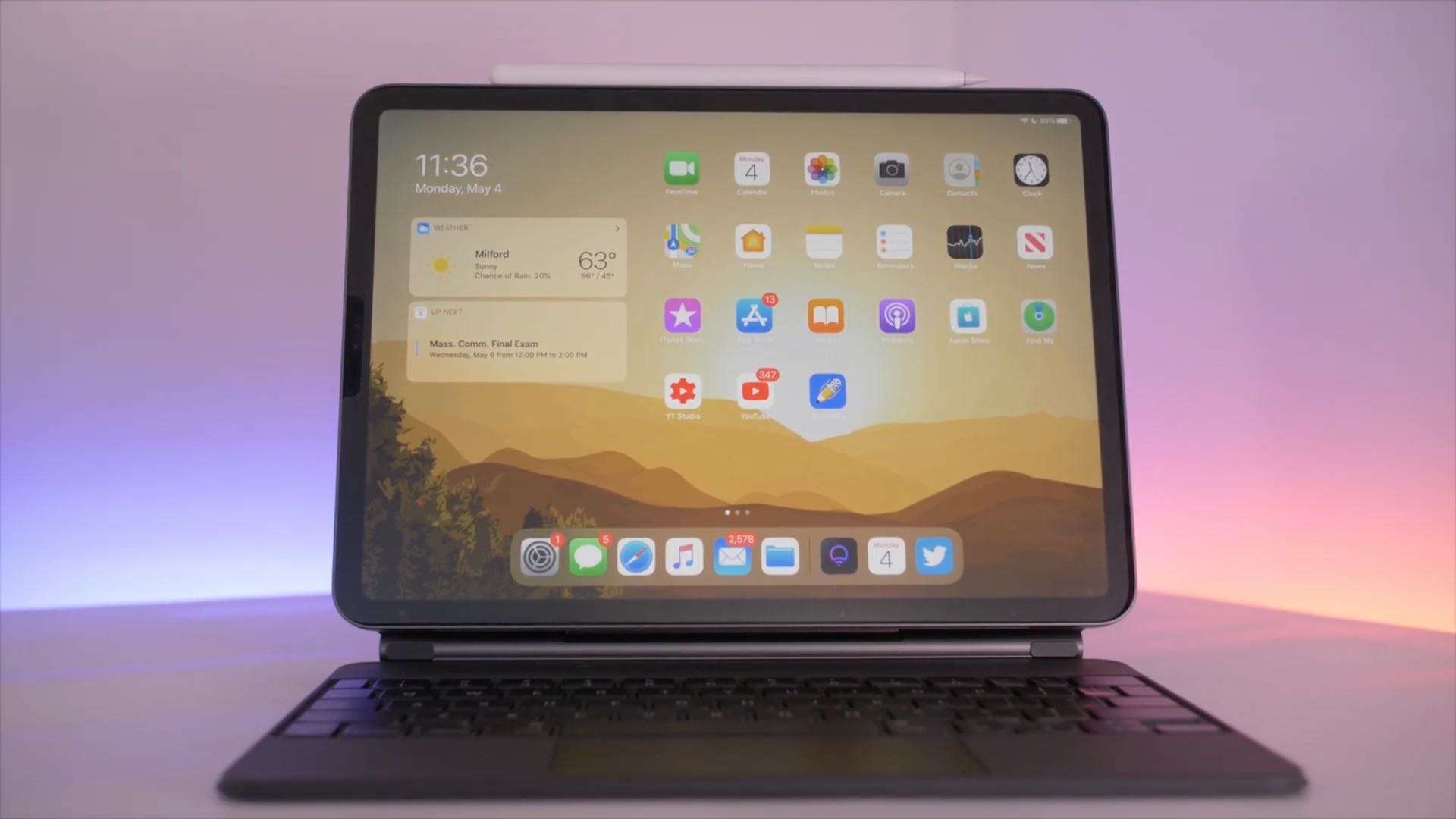 When Apple hosts its upcoming "Spring Loaded" event on Tuesday, April 20, many people are going to expect to see a new iPad Pro. And that device is probably going to have a new display technology, if the rumor mill is accurate. The new tablet may even be a bit thicker to accommodate for that change.
That's according to a new report today from MacRumors, which cites a series of photographs the publication received that reportedly details exact measurements for the upcoming 12.9-inch iPad Pro. The publication couldn't share the images themselves, but passed along the report regarding a slightly thicker iPad Pro thanks to the adoption of a mini-LED display.
The photographs reveal that the new iPad Pro, as far as the biggest variant is concerned, will have nearly the same exact dimensions as the current model. No big surprise there. However, the new model will apparently be a tad thicker than the current iteration, measuring in at a whopping 0.5mm thicker.
From the report:
The 12.9-inch model will measure in at 280.65mm long (11.04 inches), 215mm wide (8.46 inches) and 6.4mm thick (0.25 inches). With the exception of the thickness, those dimensions are about the same as the dimensions of the current ‌iPad Pro‌, and that matches up with rumors we've heard suggesting that there will be few design changes to the device.

6.4mm is 0.5mm thicker than the thickness of the current 12.9-inch ‌iPad Pro‌, which is 5.9mm thick. The change in thickness may be due to the inclusion of the mini-LED display, a feature that will be unique to the 12.9-inch model.
However, the report goes on, saying that there could be some changes to the camera system in the 12.9-inch iPad Pro as well:
Prior rumors have indicated the camera lenses of the new ‌iPad Pro‌ models will protrude less, and there will be some small changes to the size of the camera bump. The design drawings suggest the camera bump will measure in at 27.67mm by 27.67mm, slightly larger than the prior 27mm x 27mm camera bump.
Meanwhile, the 11-inch iPad Pro model is expected to retain the same design and dimensions of the current model. That would apparently confirm that Apple's adoption to a mini-LED display for the iPad Pro lineup will be a slow transition, only going forward with the 12.9-inch model for now. The 11-inch variant will likely retain the LCD panel the current model has.
As far as other changes are concerned, the new iPad Pro lineup is expected to adopt 5G support, while also introducing a slightly improved version of the A14 processor, going with the A14X. That processor is supposedly more in line with the M1 processor Apple introduced in the MacBook Air, MacBook Pro, and Mac mini late last year, as far as capability is concerned.
In any event, we probably don't have long to wait to see how this all pans out. Apple is expected to unveil the new iPad Pro lineup, along with the oft-rumored AirTags, redesigned iMac models, and more at the special event tomorrow.
Are you already planning on upgrading to the iPad Pro with a mini-LED display if Apple does indeed announce one?

Source link: https://www.idownloadblog.com/2021/04/19/big-ipad-pro-new-thickness-rumor/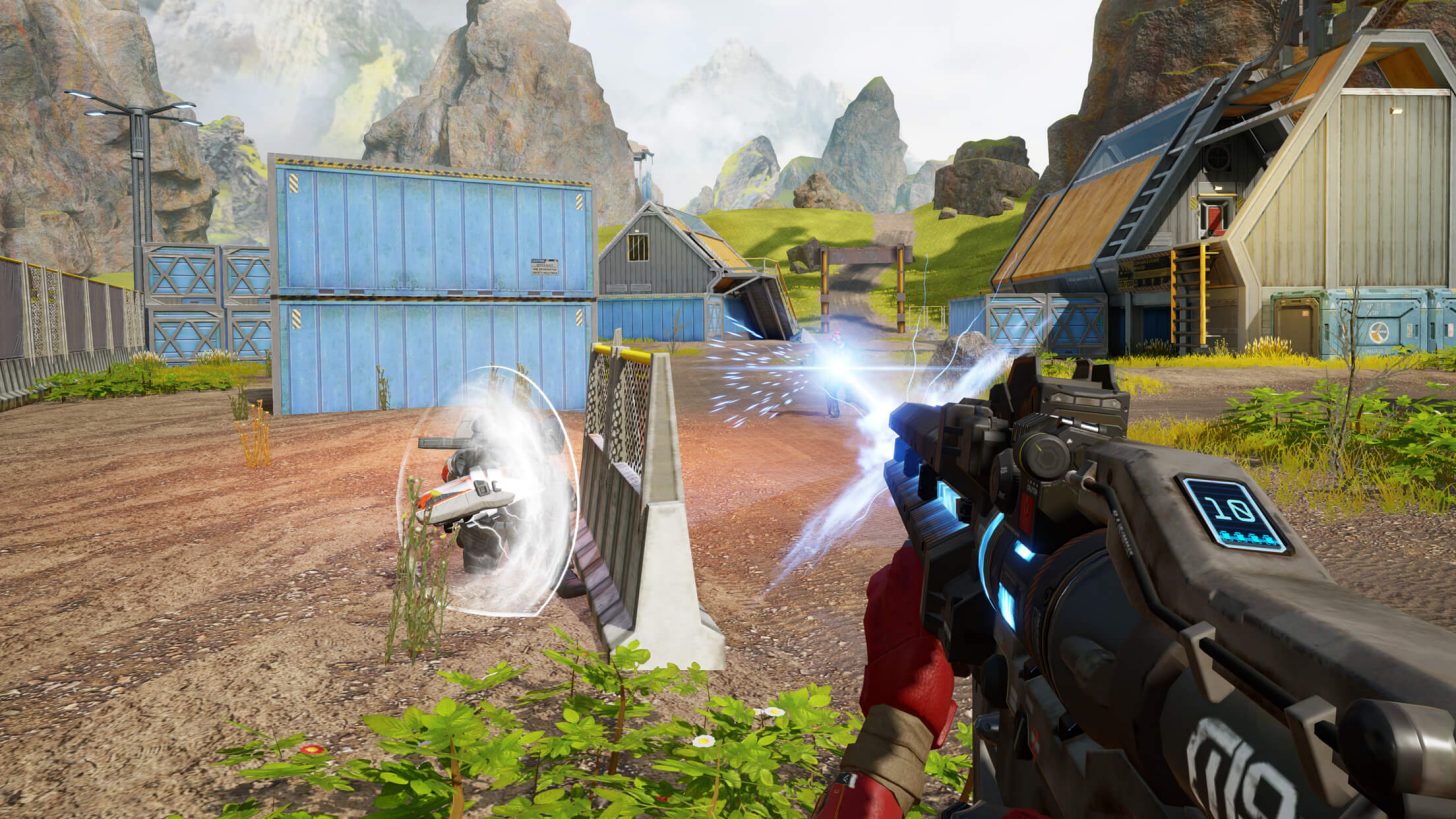 Apex Legends from Respawn Entertainment has become very popular on consoles and PC. And now the experience is heading to smartphones and tablets.
Announced on Monday through a blog post on EA's website, Respawn Entertainment confirmed that it is bringing a brand new experience to smartphones with a new version of Apex Legends. The new title is appropriately called Apex Legends Mobile, and the title will launch with a limited beta coming this spring.
Respawn's Game Director on the title, Chad Grenier, didn't have a lot to say on the upcoming title. He did confirm that the game will feature "specially designed" controls built for touchscreens, which should come as a welcomed feature for folks looking forward to this one. The director says the game will also feature "thoughtful optimizations", which will turn Apex Legends Mobile into the "most advanced battle royale combat available on a phone".
The blog post says this is a new version of the game, but that it will retain the roots of the original, and bring that experience existing players know and love. Players will still get to select a single character that utilizes their own unique set of skills on the battlefield.
Apex Legends Mobile will also retain the free-to-play setup. This means players won't have to fork over money to buy the game upfront. However, there will be a variety of in-app purchases to make for cosmetic items (that don't impact the gameplay). There will also be a unique battle pass for the mobile version of the game, separate from the one that exists for console and PC players.
There won't be any cross play for Apex Legends Mobile, so mobile players won't be playing against console or PC combatants.
The beta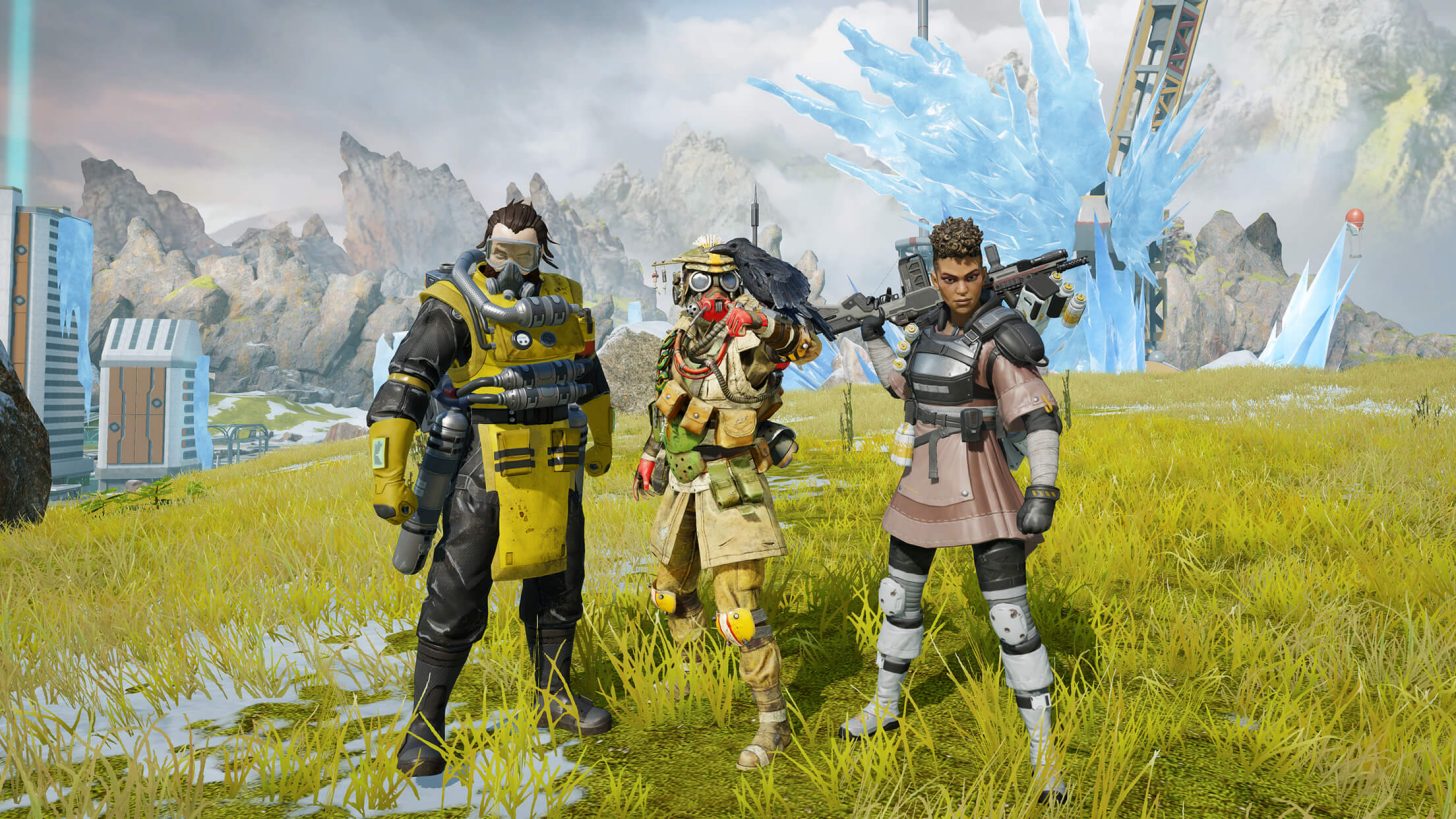 Things will start off small for the mobile version of the popular battle royal game. Respawn says the title's beta will be available in a limited capacity in the Philippines and India beginning this spring. That's just for Android users at that point. However, the company says that the beta will expand soon after that, and include iPhone players as well.
No word on when a wider launch will take place, or how the beta will actually expand, but it's a start at least.
Are you looking forward to trying out Apex Legends Mobile whenever it launches in your area in the future?

Source link: https://www.idownloadblog.com/2021/04/19/apex-legends-mobile-announced/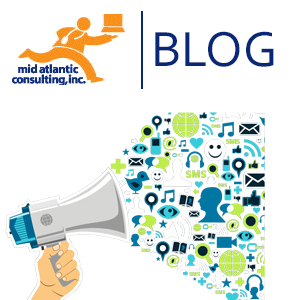 Apple TV+'s nature docuseries "Tiny World" grabs you with spectacular cinematography, and now Apple has shared how its filmmakers used gas-retaining diving equipment to capture underwater shots at the Great Barrier Reef without releasing bubbles.
"Down in Australia, underwater photographers reveal how they were able to record tiny heroes defending their coral homes during the making of Tiny World Season 2," Apple notes.
Watch Apple's behind-the-scenes video, titled "Filming Inside the Reef".
The special gear they used is referred to as rebreather because it uses carbon sequestration materials to absorb carbon dioxide while recirculating the air a diver uses underwater.
Narrated by Paul Rudd, "Tiny World" is a high-quality documentary series abput small creatures and the extraordinary things they do to survive. If you haven't watched it yet, do yourself a favor and put "Tiny World" on in your Up Next queue. It's one of the bests nature docuseries with some of the best photography you'll ever see in any natural history documentary.
Watch new season of "Tiny World" on Apple TV+.

Source link: https://www.idownloadblog.com/2021/04/19/apple-tv-tiny-world-filming-inside-the-reef/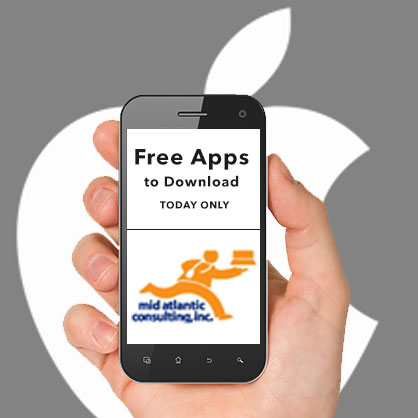 Stickyboard 2 , Golf BPM – Swing Tempo Music , Score Keeper for Board Games and more
iPhone:
Pholorize: Colorize Old Photo ( $3.99 → Free ) Ahmet Serdar Karadeniz Pholorize takes your old photos and makes them new again. Simply take a photo or scan a black and white photo. Then choose the photo from the gallery and tap the "C" button on the bottom bar. The app leverages AI to automatically colorize the photo for you. You're also able to guide the colorization process by adding colored points.
iPad:
Stickyboard 2 ( $4.99 → Free ) Qrayon, LLC
Sticky notes of different sizes and colors can be created by double-tapping on the whiteboard. They can also be moved and resized with a tap and drag of your finger. You're able to select and organize multiple sticky notes by first dragging your finger over them, and then using three-finger swipe gestures to choose a layout. The app also includes the ability to write on the whiteboard with different colored markers, undo and redo, a gallery view, and the ability to share your stickies as a PDF or text.
Universal:
Golf BPM – Swing Tempo Music ( $0.99 → Free ) Golf BPM, Inc. Develop perfect swing tempo with Golf BPM. In golf, timing and rhythm are everything and this app will help you improve both. Golf BPM accommodates any swing speed with four different BPM speeds to choose from. There are also three different swing types depending on the club. Voice prompts and controls are also available.
Score Keeper for Board Games ( $2.99 → Free ) Natalia Jakubczyk-Gajewska Never ask who is winning again with the help of this app. Keep score visually without pen and paper. Choose between different backgrounds and vehicles. You can also add multiple players and track score history.
Keep – puzzle game ( $2.99 → Free ) Miroslaw Zielinski
Survive as long as possible in Keep. The app is easy to learn but difficult to master. Just slide your finger to arrange and match numbers. The longer you can stay alive, the higher your score.
Source link: http://appadvice.com/apps-gone-free