Get HotMacNews- iOS App and Homepage
To access HotMacNews on your computer Click Here (It makes a great Home Page)
To download iPhone or iPad app (HotMacNews2) click here HotMacNews2
**Once in HotMacNews Home Page click on Preferences to customize to your needs.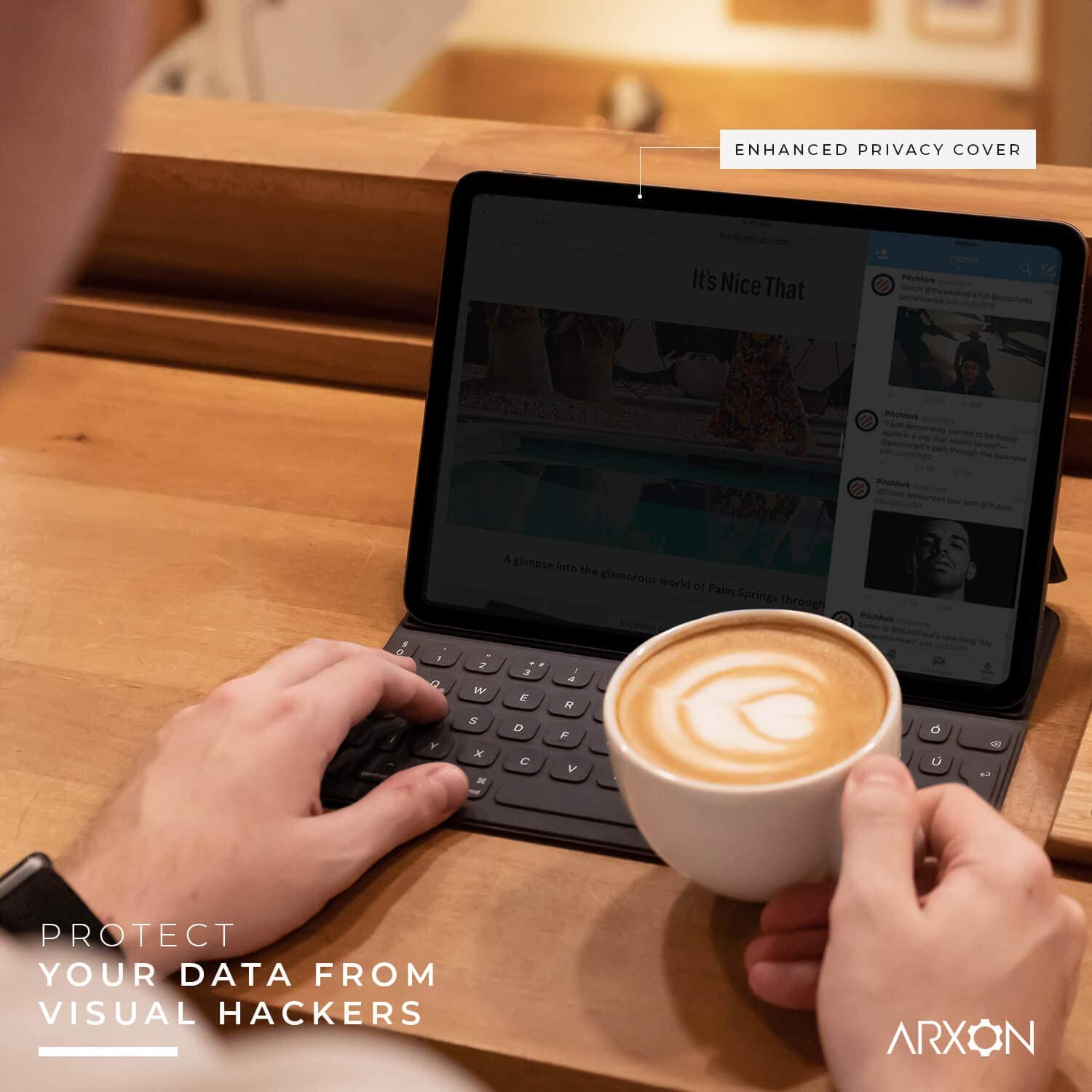 The iPad Pro comes in two sizes, both with an edge-to-edge design, which means adding a screen protector might be worthwhile.
As such, we've put together a list of the best screen protectors for iPad Pro, both the 11- and 12.9-inch models. Let's get right to it.
The best iPad Pro screen protectors
ZAGG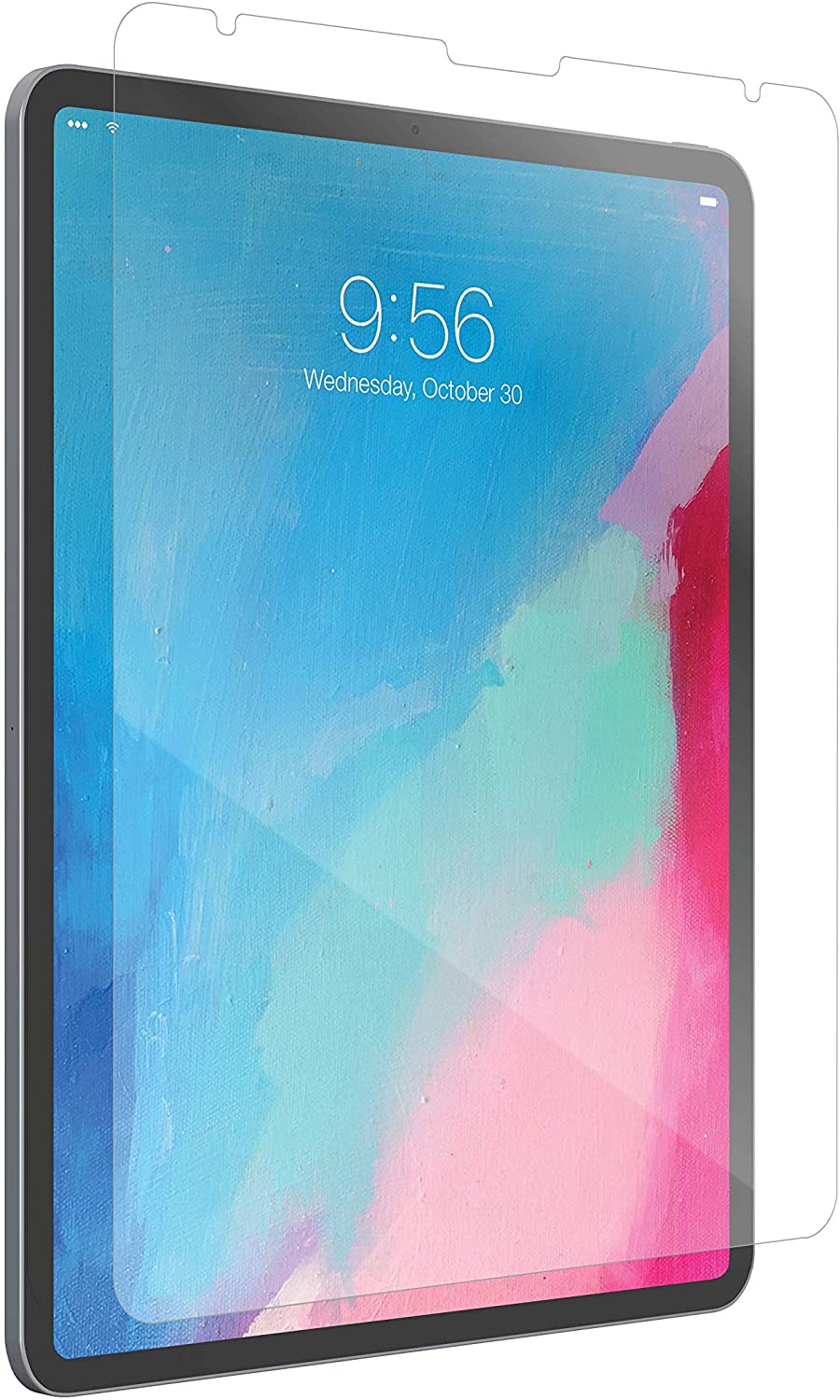 The InvisibleShield Glass Pro from ZAGG is a tempered option, and offers three times the shatter protection when compared to an unprotected screen. It features an oil-resistant and smudge-proof design, so it should remain clear and easy to see content on the iPad Pro's screen even after plenty of usage.
ZAGG says the screen protector offers "high definition clarity", and it should keep your touchscreen precise with each input. There are application tabs when installing the screen protector that make it quick and easy to install, and should prevent any bubbles from popping into existence while you're putting it on.
ZAGG's InvisibleShield tempered screen protector is available now from Amazon for both the 11- and 12.9-inch iPad Pro.
Buy ZAGG screen protector for 11-inch iPad Pro — $49.99
Buy ZAGG screen protector for 12.9-inch iPad Pro — $64.95
Supershieldz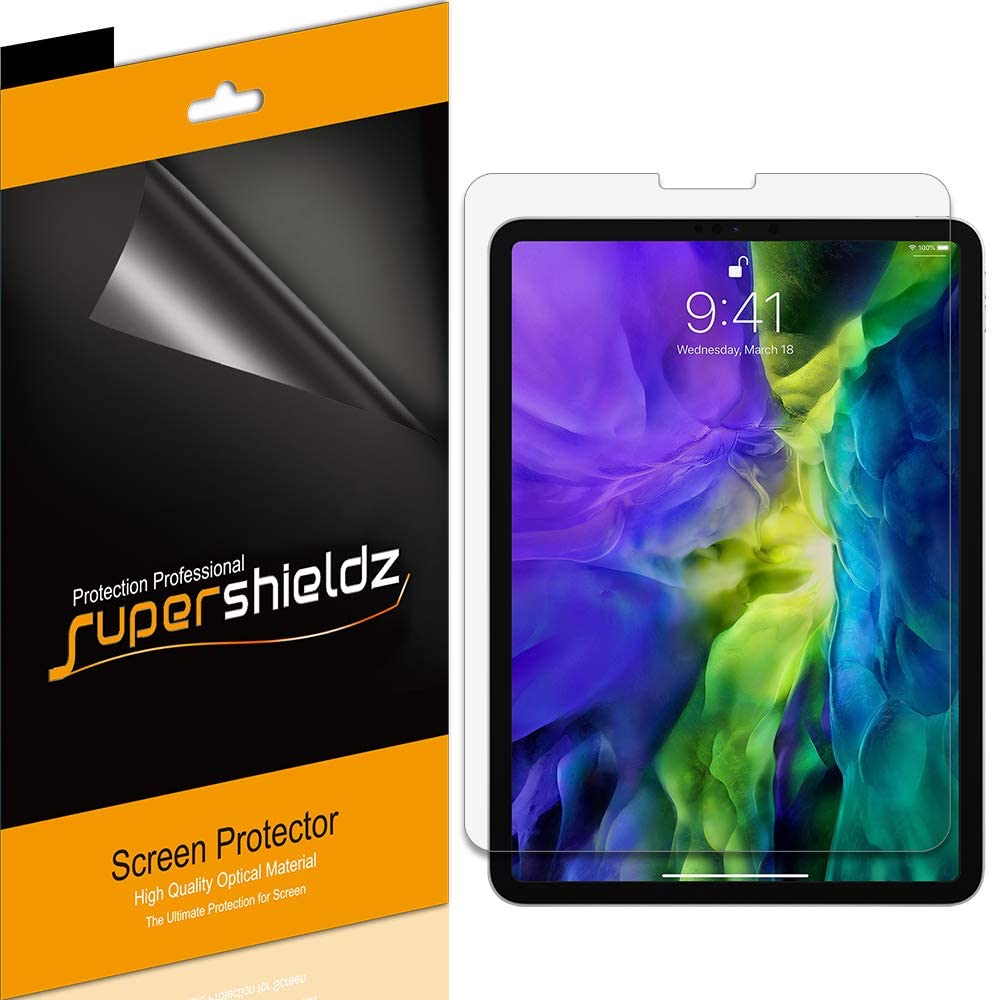 The Supershieldz screen protector comes with three in the pack. The company designed the accessory to be glare- and smudge-proof, so fingerprints and ambient light shouldn't be an issue with this screen protector installed on your 11- and/or 12.9-inch iPad Pro.
These screen protectors are easy to install and are made from Japanese PET film, which means it won't leave any residue behind if you do have to remove the screen protector. Supershieldz designed the protector to offer up as close to touching the screen itself realism as possible, so you should still be plenty accurate during daily use.
Supershieldz says the screen protector will keep your display from getting scratched or otherwise scuffed up, but it doesn't make any mention of drop protection, so keep that in mind. The three-pack screen protector from Supershieldz is available now from Amazon.
Buy Supershieldz screen protector for 11-inch iPad Pro — $7.99
Buy Supershieldz screen protector for 12.9-inch iPad Pro — $8.99
ESR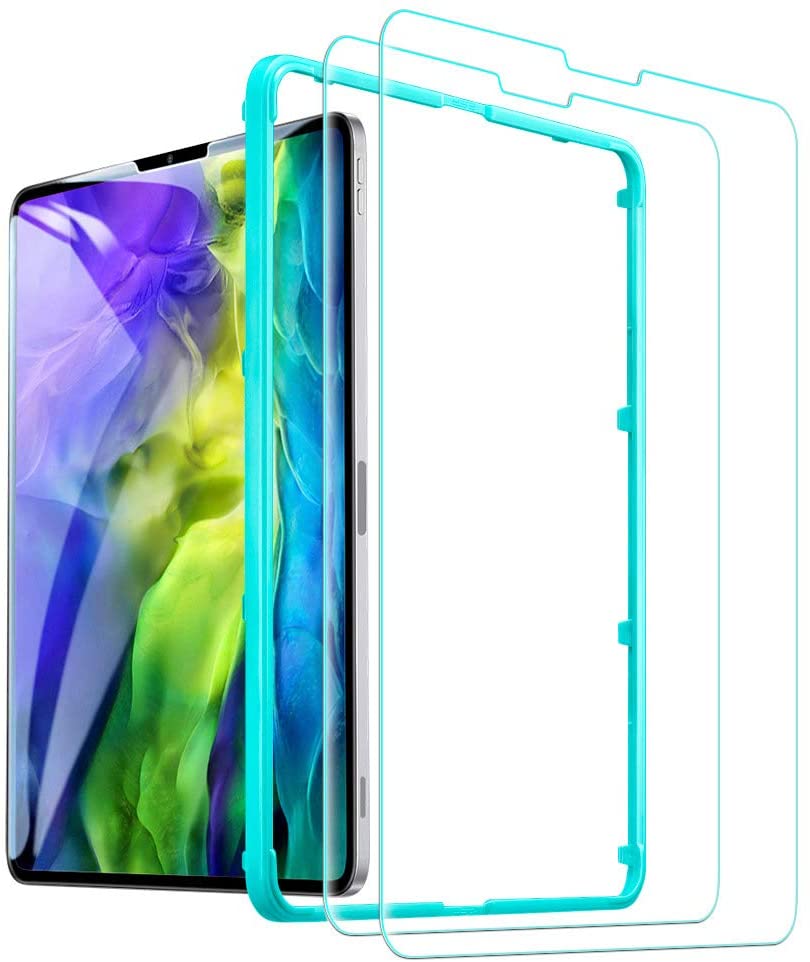 ESR's screen protector comes in a two-pack, and the company includes an "installation frame" to make putting the screen protector on your 11- or 12.9-inch iPad Pro super easy. This frame will make sure that your screen protector is properly aligned, while also eliminating air bubbles after the protector has been installed.
The company notes that this screen protector, while offering plenty of protection for daily use, is still thin enough that you can use the Apple Pencil just fine while it's installed, and the precise cutouts mean you can use the front-facing camera and Face ID just fine.
Meanwhile, the screen protector itself is rated 9H for scratch resistance. ESR says the screen protector can defend against things like keys, and will keep your display scratch-free even if you set other items down on it like pens. It's also fingerprint resistant as well, so there shouldn't be any smudges on the screen after daily use.
ESR's screen protector is available now from Amazon.
Buy ESR screen protector for 11-inch iPad Pro — $14.99
Buy ESR screen protector for 12.9-inch iPad Pro — $12.99
Arxon
This screen protector for the 11- and 12.9-inch iPad Pro offers something a bit different than the others: privacy. With this protector installed, it limits the viewing angles by +/- 30 degrees, so if someone tries to look at your tablet's screen from the side, they'll just see shade.
Arxon makes installation easy, too, thanks to the self-priming, air-exhausting adhesive. It's a PET film, which means it's not a glass shield, and it attaches to the display without any bubbles underneath. The screen protector can also be removed quickly and easily, and you can even wash it as well.
This security screen protector also helps your eyes for daily use, reducing the blue light by up to 30%. It also removes and/or reduces reflections from ambient light, and reduces glare thanks to the anti-glare design. And, of course, the screen protector is scratch-resistant as well.
The ESR privacy screen protector is available now from Amazon.
Buy Arxon screen protector for 11-inch iPad Pro — $42.97
Buy Arxon screen protector for 12.9-inch iPad Pro — $44.97
Source link: https://www.idownloadblog.com/2020/07/03/best-ipad-pro-screen-protectors/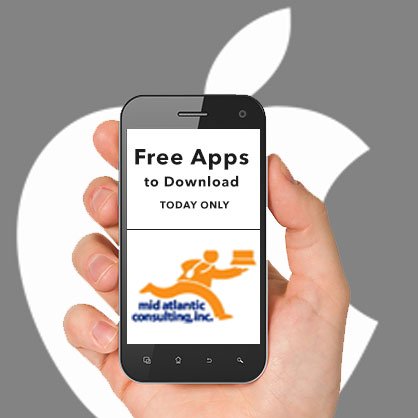 Aura: Meditation, The Calm App , Movie Trivia Madness , Sketchy Snowboarding and more
iPhone:
Sketchy Snowboarding ( $0.99 → Free ) Julian Tucker Sketchy Snowboarding provides a fun distraction during moments of downtime. It's a hand drawn infinite snowboarding game where no two runs are the same. Use the joystick to carve to the left of the red gates and the right of the blue. Avoid running into trees, rocks, and folklore beasts while completing more than 100 different challenges.
Universal:
Aura: Meditation, The Calm App ( $4.99 → Free ) MD Rejaul Hasan Aura acts as your personal meditation coach. It features guided lessons that will ease you into meditation and help cultivate mindfulness. Lessons range from five to 15 minutes, and are accessible to everyone. Aura includes a music section that can help you achieve peace of mind by listening to everything from soundscapes to musical instruments. You're also able to create your own custom mixes and save them as presets.
Movie Trivia Madness ( $7.99 → Free ) Aries Spears Productions, Inc. Movie Madness will put your film knowledge to the test. All you need is one device and at least two players, but the more players the better. Then select a host to get things started. The host will choose a player, a celebrity, the amount of movies starring that celebrity which need to be named, and the allotted time. If the player fails to correctly name enough movies in the allotted time, they're out. The process continues until there is only one player remaining.
Source link: http://appadvice.com/apps-gone-free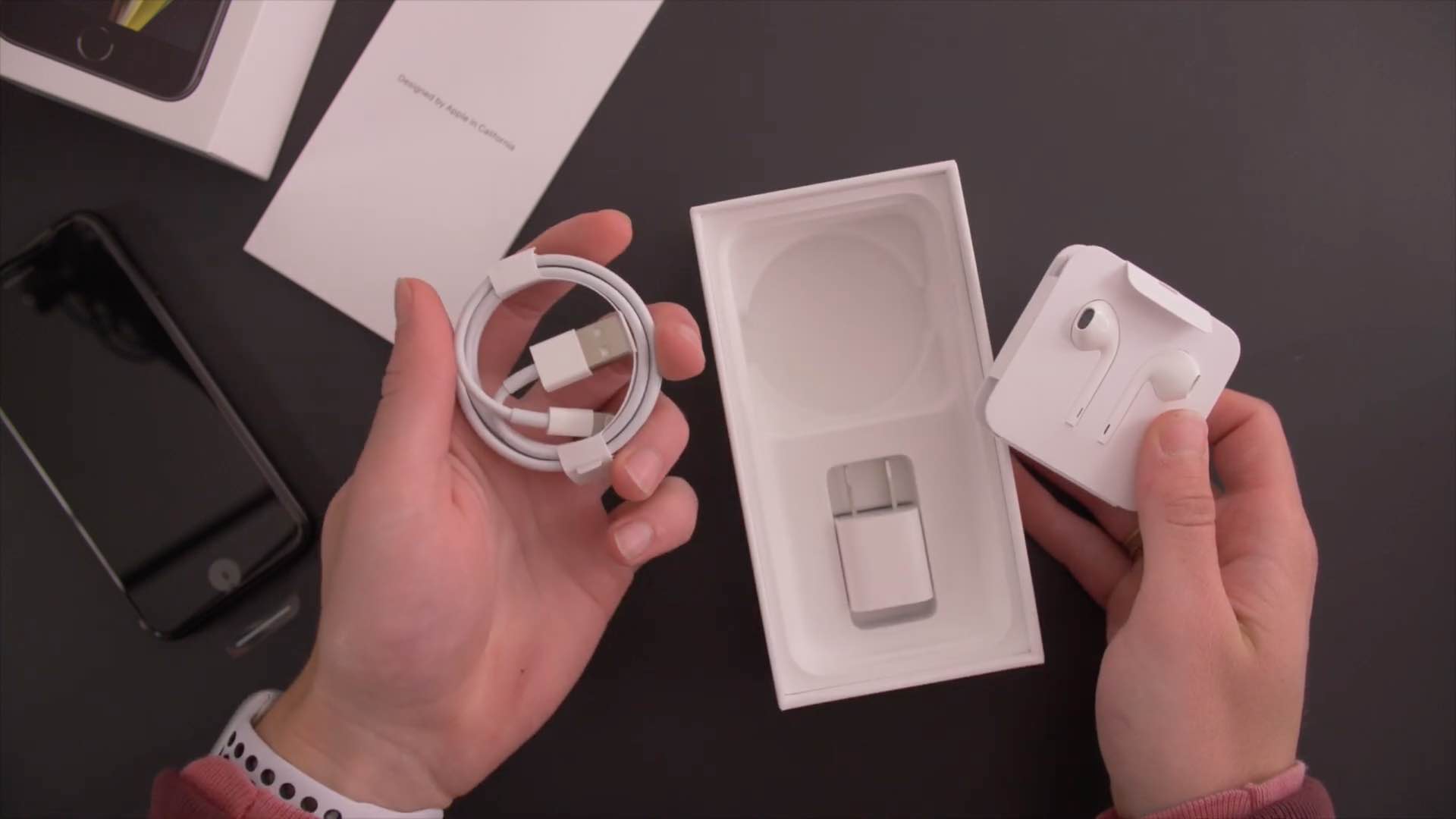 As we move inexorably closer to the impending launch of new iPhones, there are a lot of rumors regarding what Apple might not include in the box. This year, that could be the free pair of EarPods and even the USB wall charger used for charging the iPhone.
However, while a consensus certainly feels just about formed on the matter (as far as the rumors are concerned), there is still a chance that even if Apple is some day planning on removing the charger, it might not happen this year. But the rumor mill is definitely painting a picture right now, and it has some people up-in-arms that Apple could even consider ditching the charger in the iPhone 12's box.
According to a report from 9to5Mac, Apple is currently sending out surveys to iPhone users. The question? What iPhone users did with the old wall charger once they, theoretically, replaced it with the new one they got with their newer iPhone. The survey is focused on customers who recently bought an iPhone, and is specifically trying to figure out what happened to the old wall charger they had been using now that they got a new one.
The USB charger is used for charging using a wall outlet. You can plug the charger into an iPhone with a separate charging cable.
Here are the options that Apple includes with the survey, each one being a selection the iPhone user and survey taker can choose:
I sold or traded it with my iPhone
I lost it
I gave it to a family member or friend
I still use it at home
I still use it outside (at work, school, or other places)
I still have it, but I don't use it
And here's a Twitter user who took a screenshot of the survey:
Pesquisa da Apple que recebi por email. Várias perguntas sobre o uso do carregador! Será q teremos um iPhone 12 sem carregador na caixa? 🤔 terá?? @juniornannetti @marchwill pic.twitter.com/q1kiiCVeQL

— Gustavo Alves Reis (@Gunstaxl) July 1, 2020
The fact that Apple is conducting this survey right now certainly doesn't feel like a coincidence. But, with only a couple of months before Apple is expected to unveil the new iPhone lineup, it seems like it's too late for the company to change its mind on the matter.
Where do you stand on the idea? Do you think it's about time Apple removed the charger from the iPhone's box? Or do you think this is a greedy move, and Apple should keep the accessory?
Source link: https://www.idownloadblog.com/2020/07/03/apple-usb-iphone-charger-survey/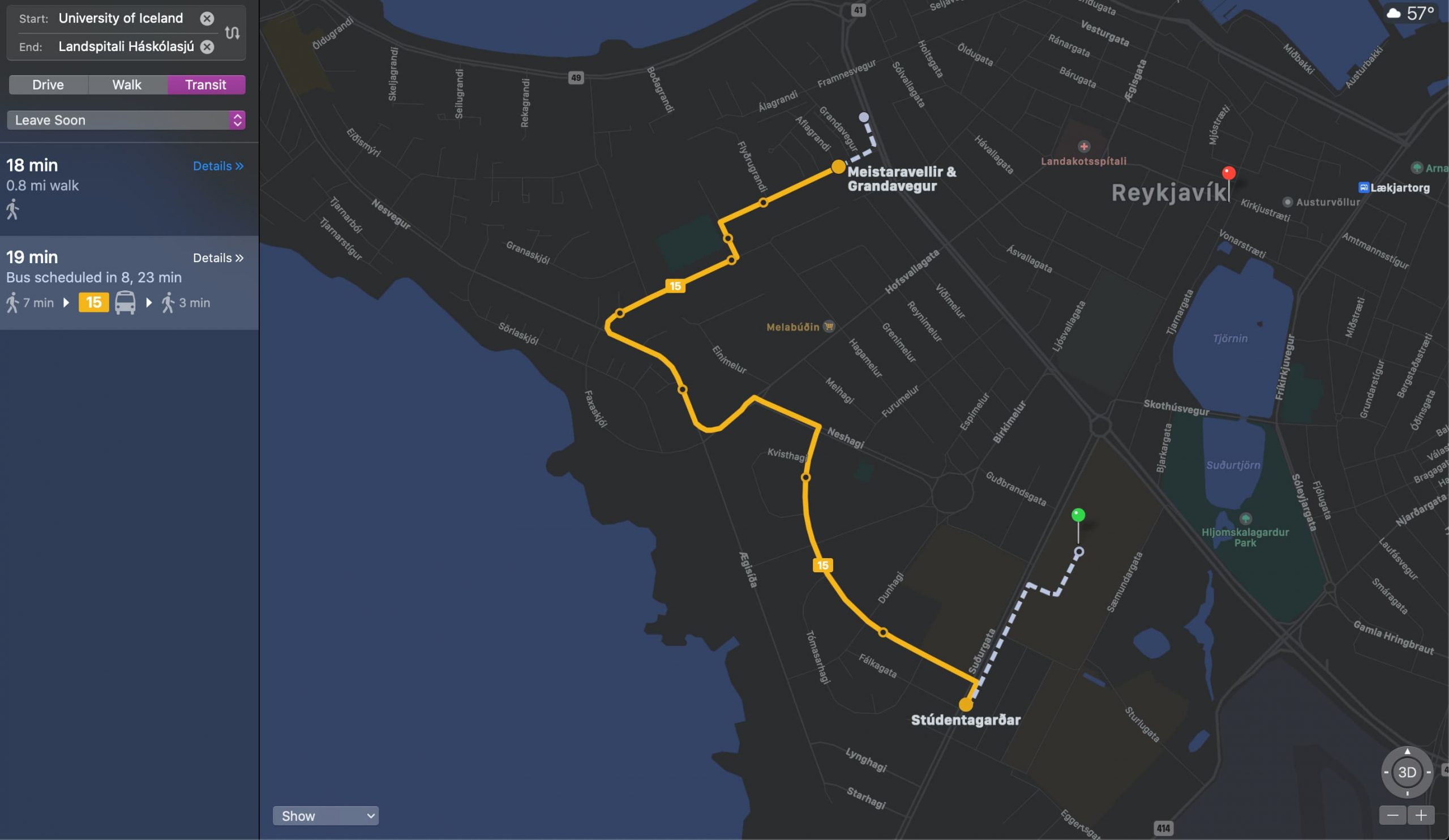 Apple Maps has transit directions available for users directly within the app, but the feature is not available everywhere, which means Apple is still rolling it out in some places. Like Iceland.
As was first noted by MacRumors on Friday, Apple Maps transit directions are now live in Iceland. The primary focus of the new feature within the region appears to be bus routes, both in and around the capital of Reykjavik. With the new feature now live in the area, Apple Maps users can choose the public transportation option when navigating between two locations.
Apple last expanded the transit directions feature back in early June of this year, when the feature arrived in Hong Kong.
Apple introduced transit directions alongside additional updates to Apple Maps with iOS 9 in 2015. Since then, along with general improvements to Apple Maps in general, the feature has been expanding across the globe since. If you want to check out a full list of where transit directions are available in Apple Maps, check out Apple's own resource.
If you've used the transit directions feature, are you a fan of it? Or does Apple need to make some changes or improvements?
Source link: https://www.idownloadblog.com/2020/07/03/apple-maps-transit-directions-iceland/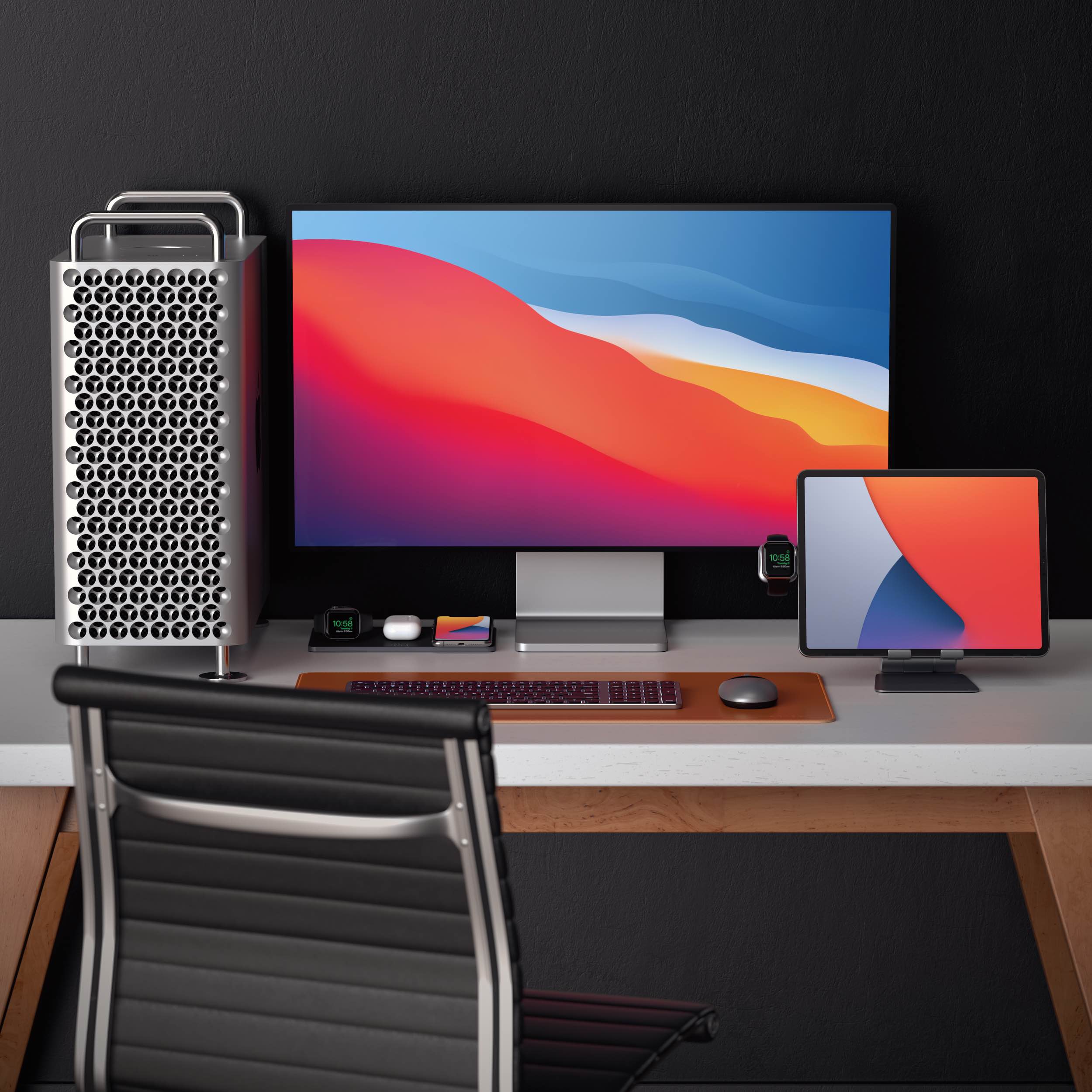 Accessory maker Satechi is currently running a noteworthy 4th of July sales promotion which began Thursday, July 2, and is scheduled to last through Sunday, July 5.
Satechi's 4th July sale
To celebrate this year's Independence Day, the company has put together an attractive deal for everyone who's in the market for a wireless charger. Just use the promotional code WIRELESS at checkout over at satechi.net to instantly take a cool twenty percent off your purchase.
The sale includes the following wireless charging solutions from Satechi…
A minimalist wireless charger, this accessory supports quick Qi charging speeds of 7.5 watts on all iPhones from the iPhone X/8 onward and ten watts on other compatible smartphones. Use it with your USB-C Power Delivery (PD) or Quick Charging (QC) power adapter.
View more information about the Aluninum Type-C PD Wireless Charger at satechi.net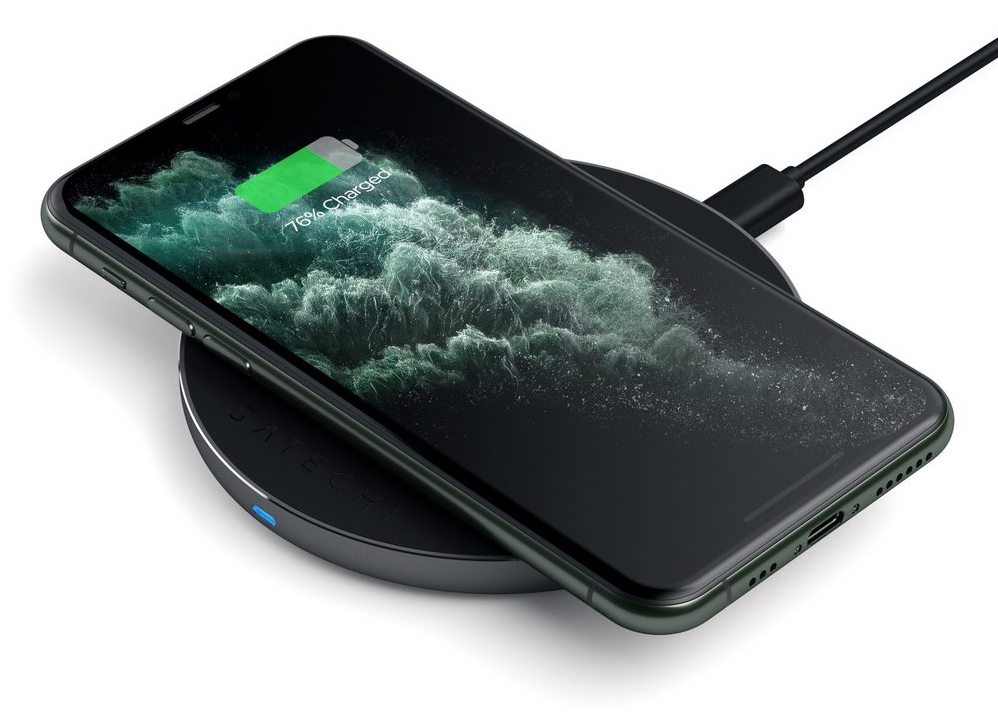 This accessory takes your wireless charging experience to the next level because it frees you from worrying about attaching charging cables every time you wish to top up your iPhone or other Qi phone — simply place it on the charging pad and you're good to go.
View more information about the Aluminum Wireless Charger at satechi.net
This charger with a tiny footprint lets you power your regular AirPods, AirPods with a wireless charging case and the latest AirPods Pro. Simply plug it into a device with a USB-C connection such as your Mac computer or a standalone USB-C charger to recharge your earbuds.
Browse the USB-C Wireless Charging Dock for Apple Watch at satechi.net
Sale lasts through July 5
Be sure to apply the code WIRELESS at checkout for an instant 20 percent savings. This promotion will last through this Sunday, July 5, so act now to save one-fifth of your purchase. As mentioned, the sale is only available via Satechi's own web store.
See something you like?
What's your favorite pick from this list?
As a heavy user of their wireless chargers and power adapters for years now, I can safely recommend them to anyone looking for versatile, reliable and thoughtfully designed products (who said chargers and power adapters had to be ugly?).
Have you used a Satechi product before? If so, what were your first impressions? Share your impressions and mini reviews with fellow readers in the commenting section down below.
Source link: https://www.idownloadblog.com/2020/07/03/sate-chi-4th-july-2020-sale/