Get HotMacNews- iOS App and Homepage
To access HotMacNews on your computer Click Here (It makes a great Home Page)
To download iPhone or iPad app (HotMacNews2) click here HotMacNews2
**Once in HotMacNews Home Page click on Preferences to customize to your needs.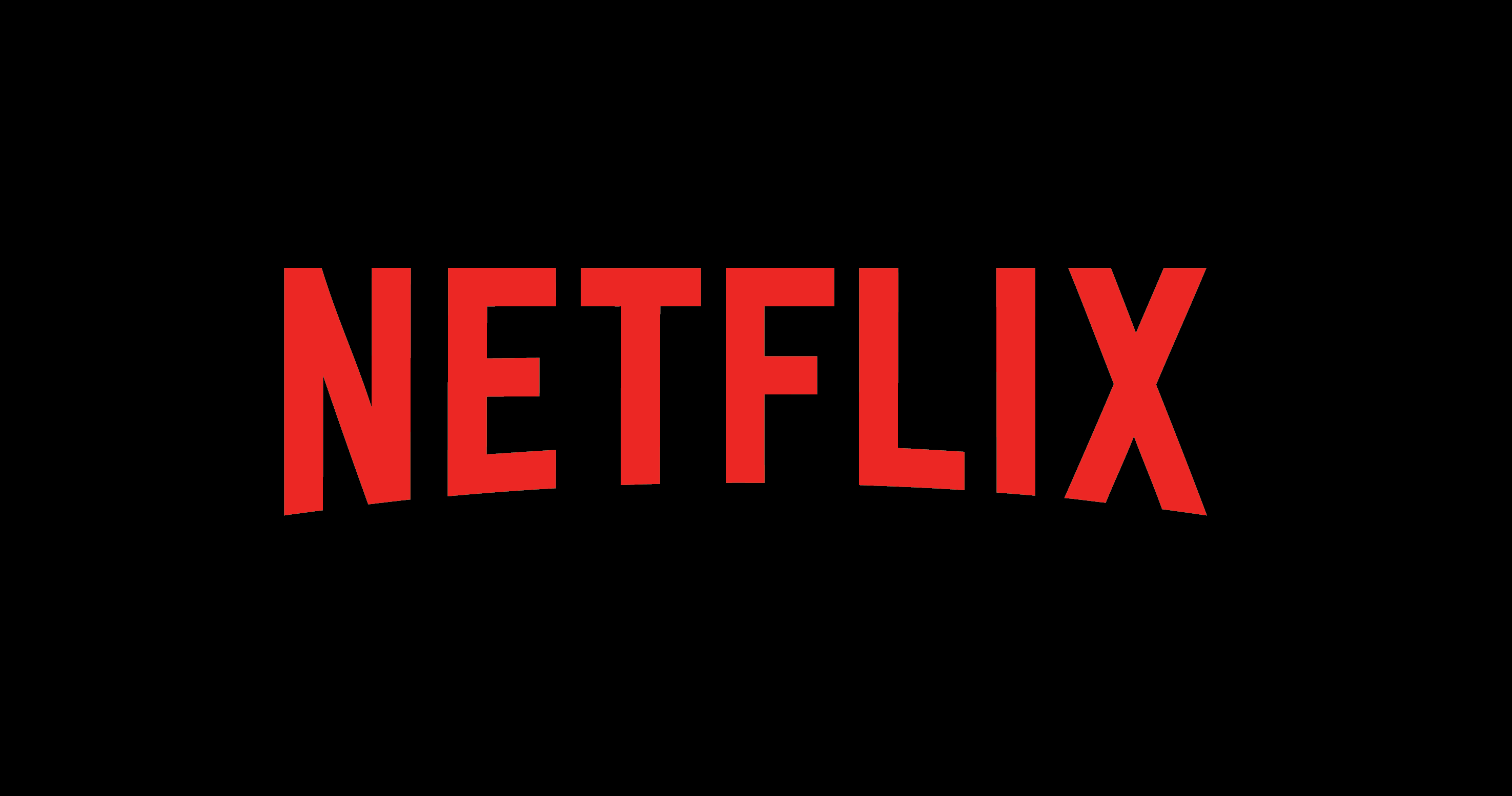 When November rolls around both Apple and Disney are going to launch their own streaming services, which, to some, will serve as direct competitors to the likes of Netflix and Amazon Prime Video.
Some folks agree with that sentiment. Others, like Apple's CEO Tim Cook, do not. But the short of it is that there is only so much money to go around from subscribers, and with so many different streaming services out there –and with more on the way– some services are going to fare better than others. It doesn't mean that there will be "one winner and one loser", but the streaming wars are definitely coming.
Netflix remains unfazed about the whole thing, though, according to a report from Variety citing a letter to investors from the streaming giant. Basically, Netflix is still trying to downplay the incoming launches of Apple TV+, Disney+, Peacock, and HBO Max, among others, by saying it has been fighting off "competitors" for a long time already.
It's battle-tested, essentially, and Netflix believes the new streaming services will simply cause "modest headwind to (the company's) near-term growth". Netflix does admit that these new services will, technically, increase competition, but that does not appear to be a big deal to the company:
Many are focused on the 'streaming wars,' but we've been competing with streamers (Amazon, YouTube, Hulu) as well as linear TV for over a decade," the company wrote in the Q3 earning shareholder letter. "The upcoming arrival of services like Disney+, Apple TV+, HBO Max, and Peacock is increased competition, but we are all small compared to linear TV.
Netflix actually points out that its expansion into Canada, where Hulu does not exist, was similar to its continued growth in the United States, where Hulu is a major presence. To Netflix this suggests that it will continue to create worthwhile content and therefore gain new subscribers, even as these other services launch their own offerings.
Streaming video services have mostly exclusive content libraries that make them highly differentiated from one another," the company declared in its shareholder letter. "In our view, the likely outcome from the launch of these new services will be to accelerate the shift from linear TV to on demand consumption of entertainment.
A recent survey suggested that the majority of current Netflix subscribers do not plan on forking money over to Apple TV+ or Disney+. And even those who do plan on giving the new subscription services a shot, they do not plan on ditching Netflix. So at least in this regard it sounds like Netflix has a reason to be so adamant that the service will be fine even as the "streaming wars" heat up.
And indeed, Netflix did not appear to be worried about Apple TV+ or Disney+ earlier this year, so it is simply continuing a trend here.
Along with Disney+ and Apple TV+, the streaming field will also welcome NBCUniversal's Peacock and AT&T/WarnerMedia's upcoming HBO Max. There will be others, but for now those are the biggest of the bunch.
It's hard to argue the fact that Netflix has managed to do well for itself even as other services have popped up. However, it should absolutely be noted here that one of the strengths of the streaming service was access to third-party content, things like The Office and Friends — two hugely popular shows that are not going to be on Netflix for much longer.
Netflix believes its slate of original programming will help stem that tide, though, and as these services continue to pop up, and mature in their own right with their own original content, it will be interesting to see how it all shakes out for Netflix (and the others).
Apple TV+ is set to launch on November 1. It will cost $4.99 per month (unless you buy a new Apple product that can stream the service, then you can get one year of Apple TV+ for free). Meanwhile, Disney+ will launch on November 12 for $6.99 per month. There have been no launch dates announced for Peacock or HBO Max just yet.
Do you plan on keeping your Netflix subscription even as you try out these other options?
Source link: https://www.idownloadblog.com/2019/10/16/netflix-apple-tv-plus-unfazed/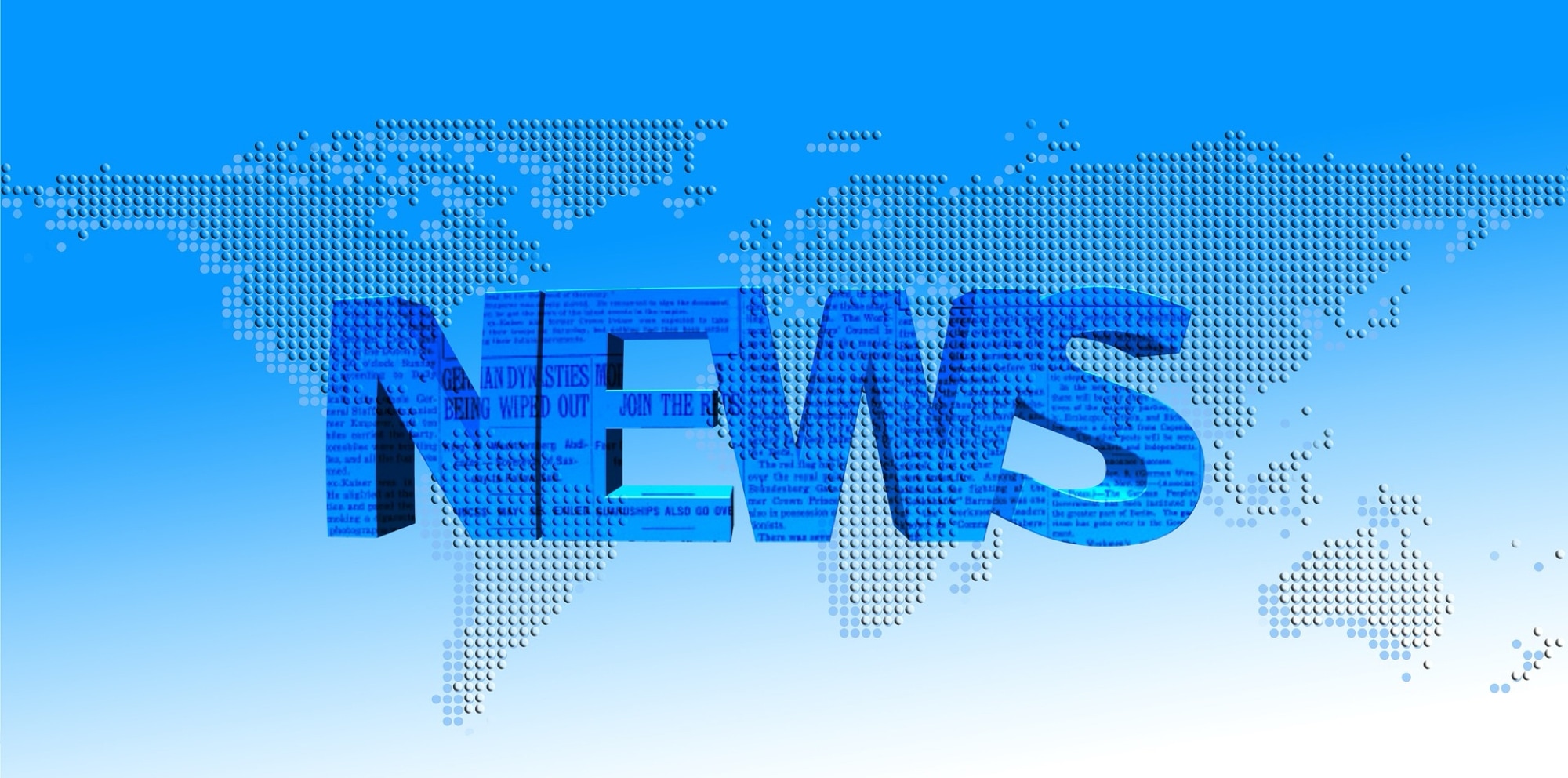 Reading the news on your iPhone is a great way to stay up to date no matter where you are. So, having an app on your Apple Watch that lets you view the latest headlines and breaking news stories means you're always in-the-know.
With this list of the best Apple Watch news apps, you can decide which one or more you should put on your wrist.
Best Apple Watch apps for quick news
Apple News

The list wouldn't be complete if we didn't start with the most obvious news app for your Apple Watch, Apple News. Whether you subscribe to get more out of the app or just use the free features, Apple News really is a good news app for your device.
Apple News Apple Watch features:
View the top five headlines with briefs and swipe between them.
Save stories for later when you have more time to read.
Set a complication on your Watch face for quick access to the news.
The Apple Watch news app is a solid choice for headlines on-the-go. And stories that you save on your Apple Watch are ready and waiting for you on iPhone or iPad when you want them.
Availability: iPhone, iPad, Apple Watch, and Mac
Cost: Free with a subscription option for family access to magazines and newspapers
USA Today

With the USA Today app on Apple Watch, you'll never miss a news story. You'll see headlines from different categories like news, sports, and money, each with a short brief you can check out.
USA Today Apple Watch features:
View the top six headlines with briefs and swipe between them.
Save stories for later using Force Touch and read them when you have time.
If you enjoy reading USA Today and the stories they provide, then grab the app for Apple Watch and iPhone too. It's a great addition to your other news apps.
Availability: iPhone, iPad, Apple Watch, Apple TV, Android, and the web
Cost: Free with a subscription option to remove the ads
AP News

AP News, from The Associated Press, is another excellent news app for your Apple Watch. You can catch both national and global headlines wherever you go.
AP News Apple Watch features:
View the top five headlines with briefs and swipe between them.
Save stories for later with either a tap on the story or Force Touch.
If you enjoy the AP News app on your other devices, or even the web, then give it shot on your wrist too and see what you think!
Availability: iPhone, iPad, Apple Watch, Android, and the web
Cost: Free
Network news apps
Along with the apps above, you might like these network-specific options that are available on Apple Watch.
Wrapping it up
Getting the news you want and that's important to you is easy on your devices. Whether you want stories from around the globe or from your own neighborhood, news apps on your Apple Watch can help you stay up to date.
Do you use one of these quick news apps for Apple Watch or would you recommend a different one? Let us know below!
Source link: https://www.idownloadblog.com/2019/10/16/best-news-apps-for-apple-watch/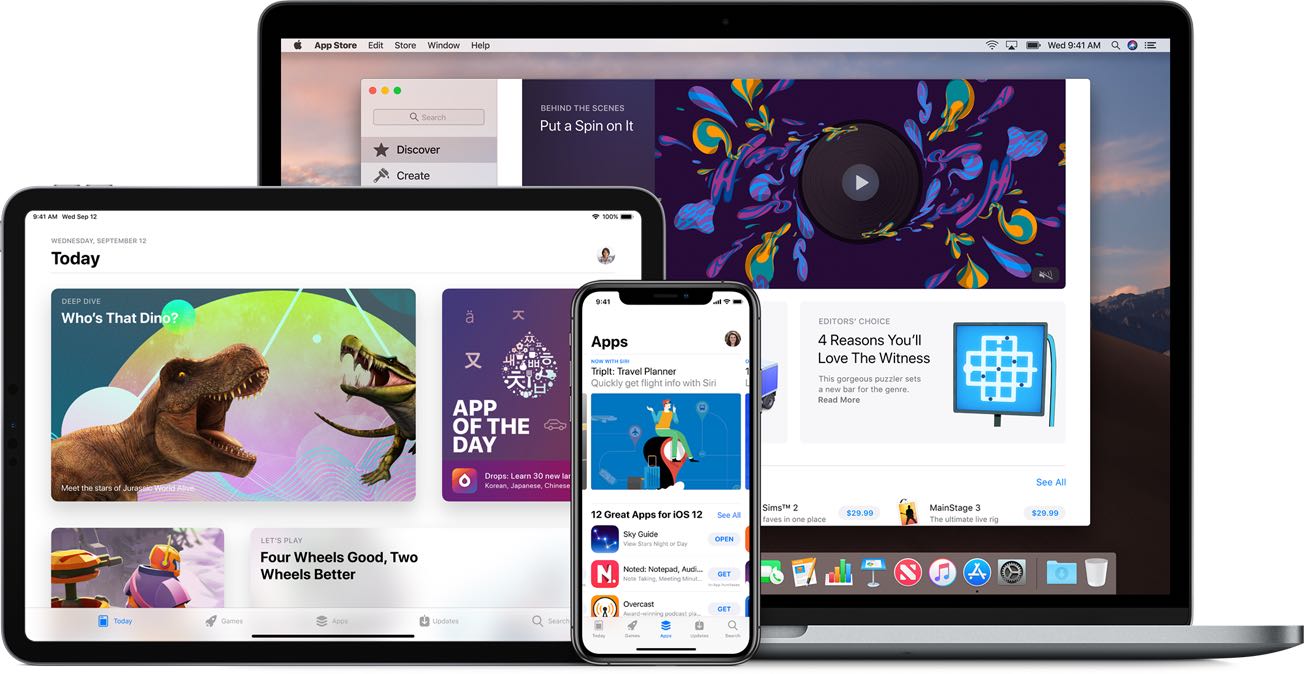 While it doesn't happen all the time, Apple's services are not immune to unexpected issues and downtime.
Today is another instance of such an occurrence. A variety of Apple's services are currently experiencing issues, even including Apple's own website and developer port (which, at the time of publication, is unavailable). Other services like Apple Music, iCloud, the App Store, and others are also experiencing their own issues.
However, as is par for the course with this sort of thing, Apple's official system status page is not reflecting any of these issues. The status page does say it resolved an issue with the App Store earlier today, but it appears that the digital storefront is experiencing another round of problems right now.
Apple will more than likely update the system status page in the near future to reflect the issues. If you are running into any problems just know it's not just you, and the company is more than likely already working on a fix.
We will update this story with any additional details as they come in.
Source link: https://www.idownloadblog.com/2019/10/16/apple-music-app-store-issues-oct162019/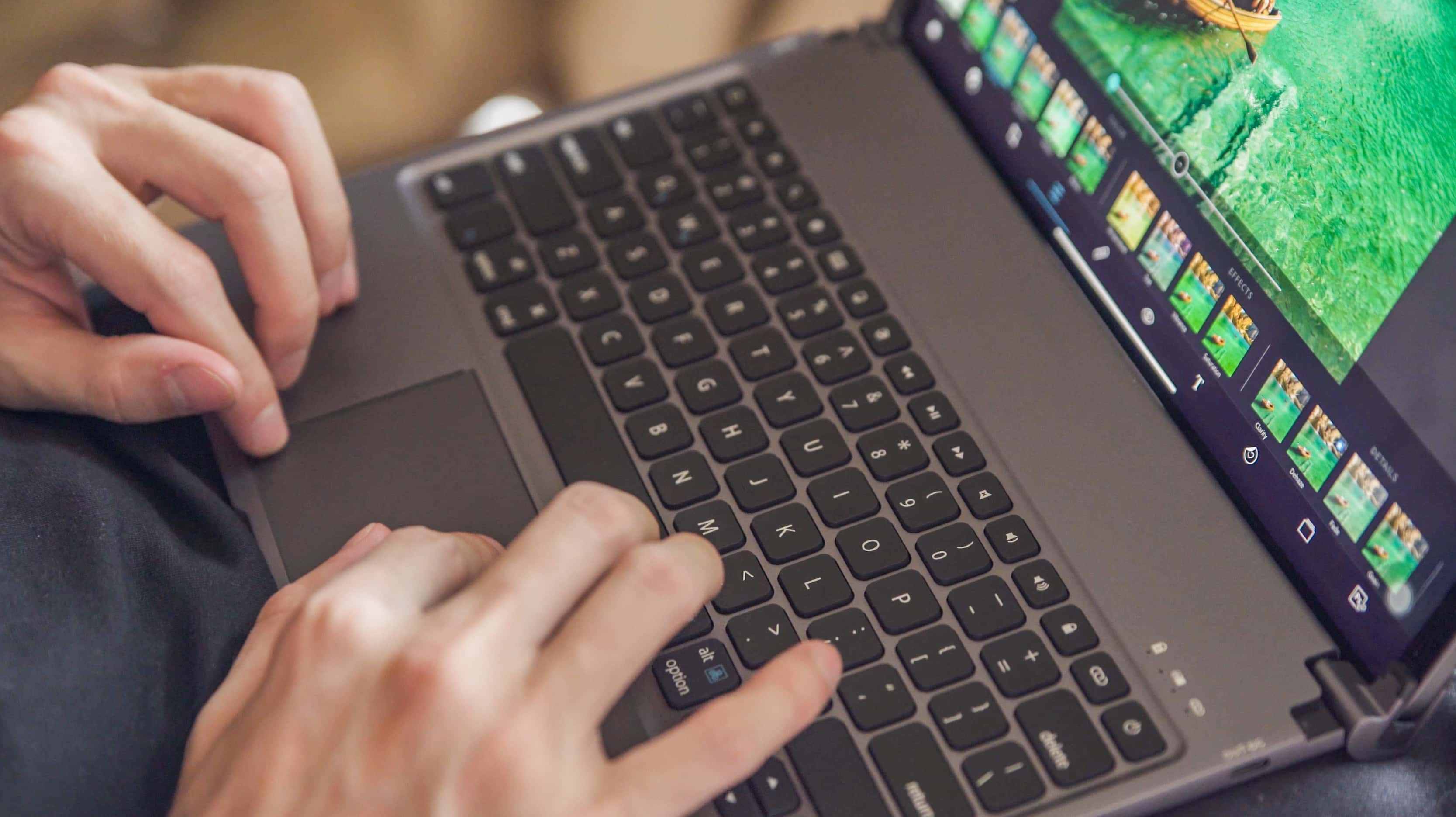 Thanks to iPadOS, the iPad lineup technically offers mouse support. That means keyboard accessories for the iPad Pro can feature built-in trackpads, and the Libra keyboard was looking to lead that charge.
However, in light of the Libra keyboard, which is built by a company called Sentis, gaining popularity on the Kickstarter platform, the popular accessory maker Brydge has stepped forward with a lawsuit, claiming that the Libra keyboard infringes on its existing patent.
As a quick refresher: the Libra keyboard is available to back on Kickstarter right now. It's a standalone accessory that gives the iPad Pro a "MacBook-like experience" thanks to its full keyboard and the built-in trackpad. It's compatible with the 11- and 12.9-inch iPad Pro models, and it looked like a promising accessory.
However, Brydge, a company that has made a name for itself creating top-tier keyboard accessories for Apple's tablet lineup over the years, took exception to the Libra keyboard's design. Last week Brydge sued to get Kickstarter to take down the Libra keyboard entirely, stating that the design infringes on a patent related to the U-shaped hinges in its keyboard accessories. A patent that the company relies on to create the products it does.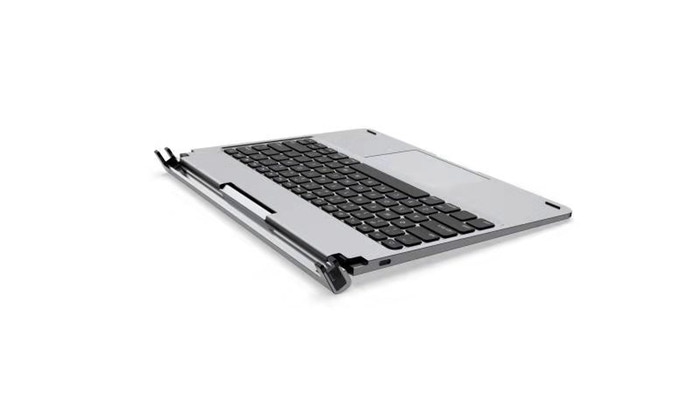 Since then, Sentis has published (via The Verge) an update on the Kickstarter for the Libra keyboard, apologizing for the misstep in design, and stating that it will be redesigning the accessory in an effort to avoid any patent infringement issues moving forward. Sentis actually published a mockup of the new design, which you can see just above.
Here is the full statement from Sentis:
Dear backers,

We noticed the complaint from Brydge team about the same hinge design. Sentis would like to apologize publicly.

Libra keyboard is an iPad Pro keyboard with a trackpad developed by a small team of engineers, but this is no excuse. We're unaware of using a similar hinge design as Brydge's. In order to avoid further arguments, we have decided to redesign Libra's keyboard hinge. The new hinge design will have a different outlook from Brydge. And we promise to ship the new product on the estimated shipping date. We will update more pictures of the new design this week.

Again, please accept our sincerest apologies.
As noted in the original report, though, Brydge states that the mockups for the redesigned Libra keyboard are still too familiar, and still infringe on Brydge's patent.
Brydge is not falling back from litigation. The company says that the lawsuit against Sentis will continue "until our intellectual property rights are respected and infringement of our patent ceases". Interestingly, there appears to be some back-and-forth about whether or not these two companies are actually communicating. Sentis has said that it is in talks with Brydge directly, while Brydge has argued that that is not the case at all.
At the time of publication, the Libra keyboard from Sentis is still up on Kickstarter and taking donations to get the accessory funded. It currently has 1,777 backers and has raised $227,603. If the goal is met, shipping is scheduled to start in January of next year.
It is also worth noting that Brydge is working on a keyboard accessory for the iPad that features a built-in trackpad as well, with limited quantities set to start shipping in January and February.
If the Libra keyboard does in fact see the light of day, do you plan on picking one up? Or will you wait to see what Brydge offers early next year?
Source link: https://www.idownloadblog.com/2019/10/16/libra-keyboard-brydge-redesign/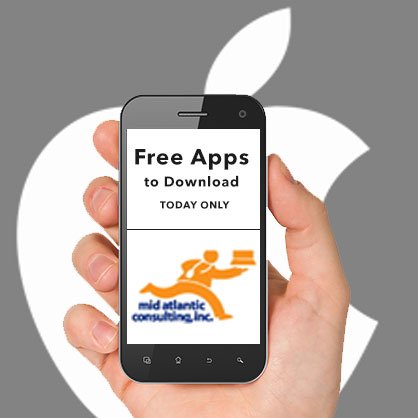 Nice Shark! Good Kitty Cat and Penguin Too! Emoji , Chromatica camera , Bouncy Catapult and more
Universal:
Nice Shark! Good Kitty Cat and Penguin Too! Emoji ( $0.99 → Free ) Eggroll Games LLC This sticker pack will brighten everyone's day. It includes more than 30 unique stickers to peel and stick onto your messages. You'll find a happy kitten, loving penguin, sweet snowman, and, of course, a nice shark.
Chromatica camera ( $2.99 → Free ) Natalya Petrenko Chromatica is a mobile photographer's dream come true. It's one of the few photography apps that features ISO and shutter priority modes, allowing you to make intelligent real-time adjustments. Clipping warnings highlight over- and under-exposed areas in your shot, and separate controls for focus and exposure points help quickly remedy any issues. Chromatica also features object tracking, a histogram, a lens tracker for depth capture, and optical stabilization.
Bouncy Catapult ( $0.99 → Free ) Marat Giliazov
Bouncy Catapult is a one-tap game designed for the whole family. The object is to launch the little square hero through the air in hopes of destroying everything above. Tapping near the edge of the catapult provides more launching power, and you're able to tap as often as you like. The game includes hundreds of levels to enjoy.
Source link: http://appadvice.com/apps-gone-free