Get HotMacNews- iOS App and Homepage
To access HotMacNews on your computer Click Here (It makes a great Home Page)
To download iPhone or iPad app (HotMacNews2) click here HotMacNews2
**Once in HotMacNews Home Page click on Preferences to customize to your needs.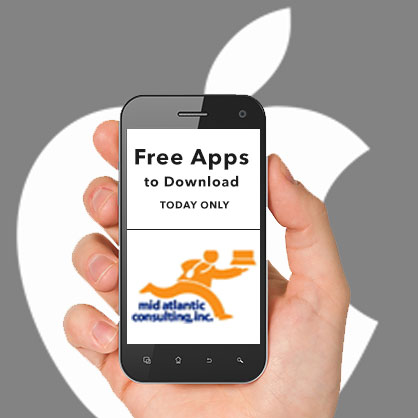 iOptigan , Fresh Reversi , Bloons Supermonkey 2 and more
Universal:
iOptigan ( $4.99 → Free ) Stefan Stenzel iOptigan is a throwback to the 1970s. It's a digital version of the optical organ, which was a chord organ that was able to play optically encoded discs. The rows of chord buttons in the middle of the screen allow you to play different loop patterns while your favorite track plays. Piano keys, special effects buttons, tempo and balance sliders, and other switches allow you to modify the sounds further. The app includes 25 of the original 40 discs, with the remaining 15 being available as in-app purchases.
Fresh Reversi ( $1.99 → Free ) Alexander Deplov
Fresh Reversi allows you to jump right in and play. You're able to compete against three different computer-controlled opponents, grab a friend and play locally, or play online. As you play you'll see a running tally of the pieces you own at the top of the screen. You're also able to have hints shown and change the starting position. The game includes full stat tracking as well.
Bloons Supermonkey 2 ( $0.99 → Free ) Ninja Kiwi
Legions of bloons are threatening Monkey Town and only you can stop them. Guide Super Monkey through the air while firing darts at the endless waves of bloons. Collect the blops that fall from the popped bloons and use them to upgrade your arsenal. The game includes 100 levels, 90 weapons, 40 power-ups, and a sticker pack.
Montessorium: Intro to Math ( $4.99 → Free ) Montessorium, LLC
Intro to Math includes five main educational activities: Red Rods, Number Rods, Sandpaper Numbers, Number Rods and Cards, and Numbers and Counters. The activities will not only teach your child how to read and write numbers from one through nine but also sequence, order, and spatial relationships.
Source link: http://appadvice.com/apps-gone-free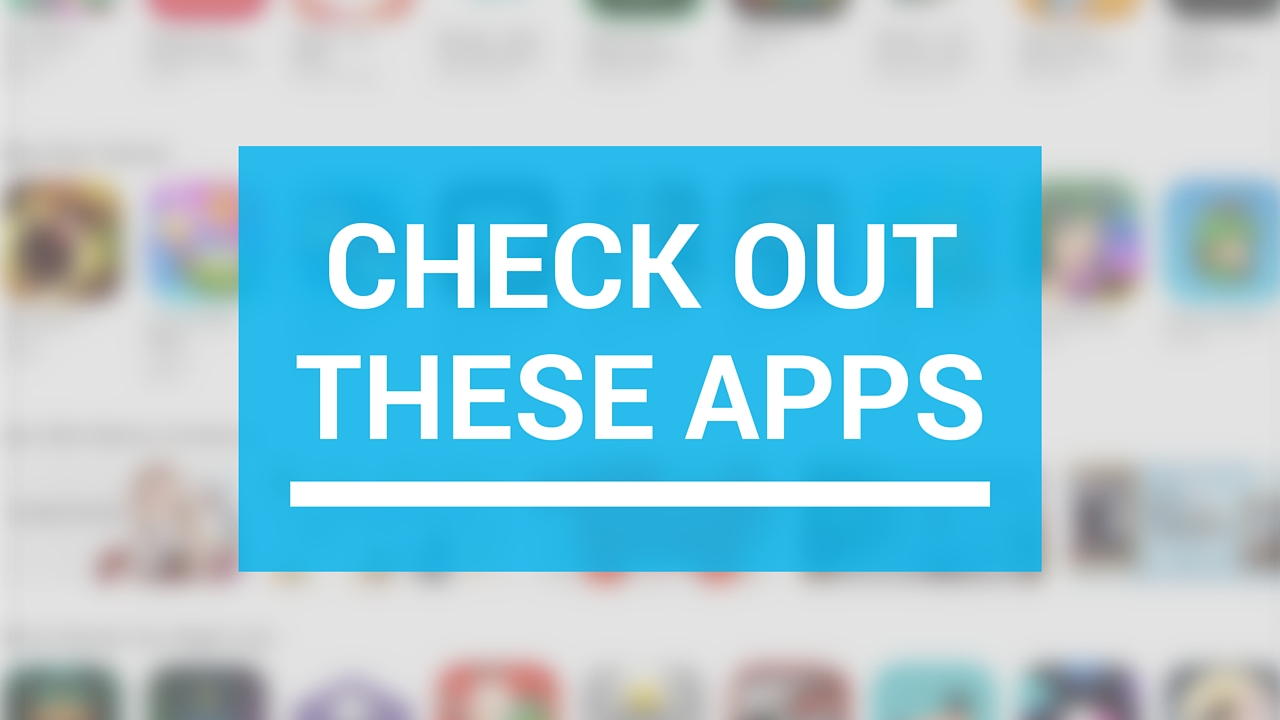 This week's edition of our Apps of the Week roundup includes a sharp-looking task manager, a nostalgic video editor, and a silly dog generator. And as always, we've selected two great new games for you to check out.
Task List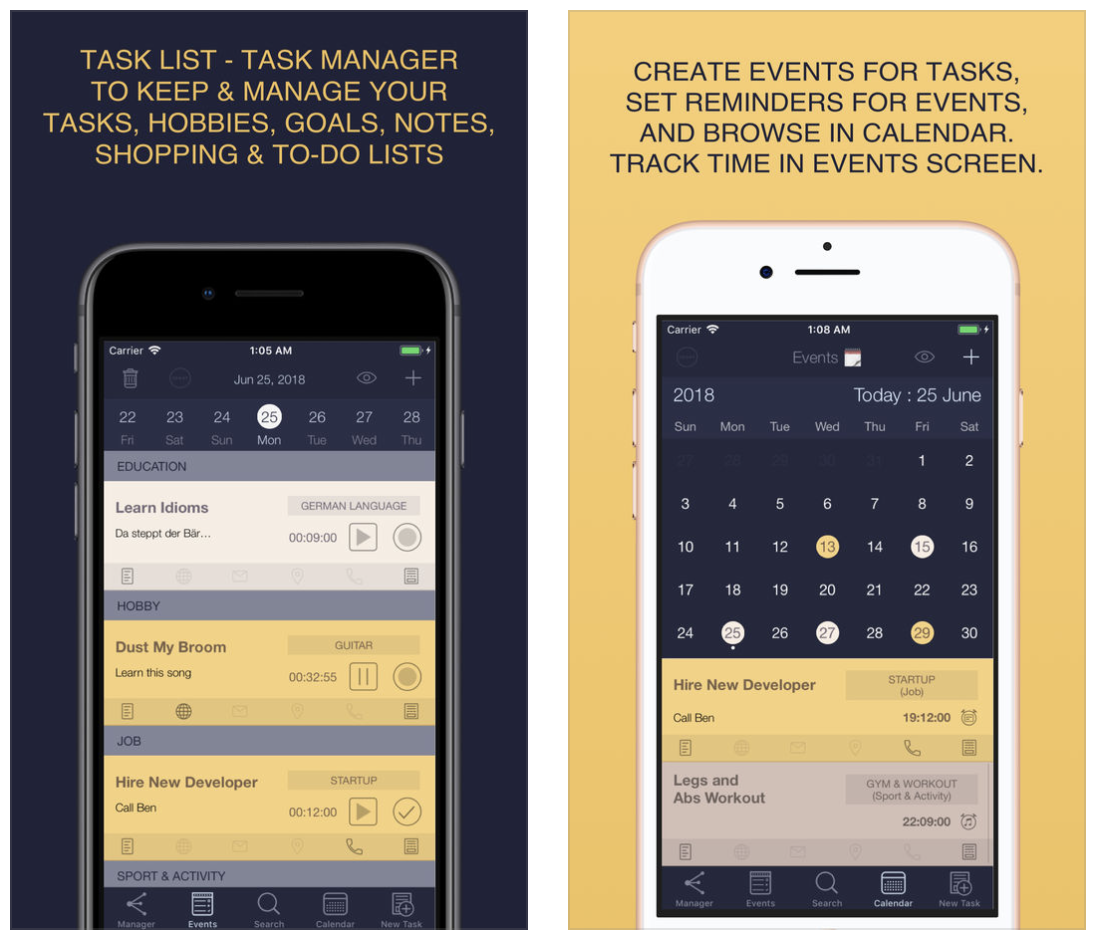 They say if you've seen one task manager, you've seen 'em all. But I don't think that's the case. I think this category is very subjective, and all it takes is a slightly different UI or UX approach for a seemingly simple app to change the way you view productivity. All of that being said, meet Task List. It has a very professional (and U-M) looking interface and powerful features like nested tasks, built-in calendars and reminders, notes, and much more.
VHS Camcorder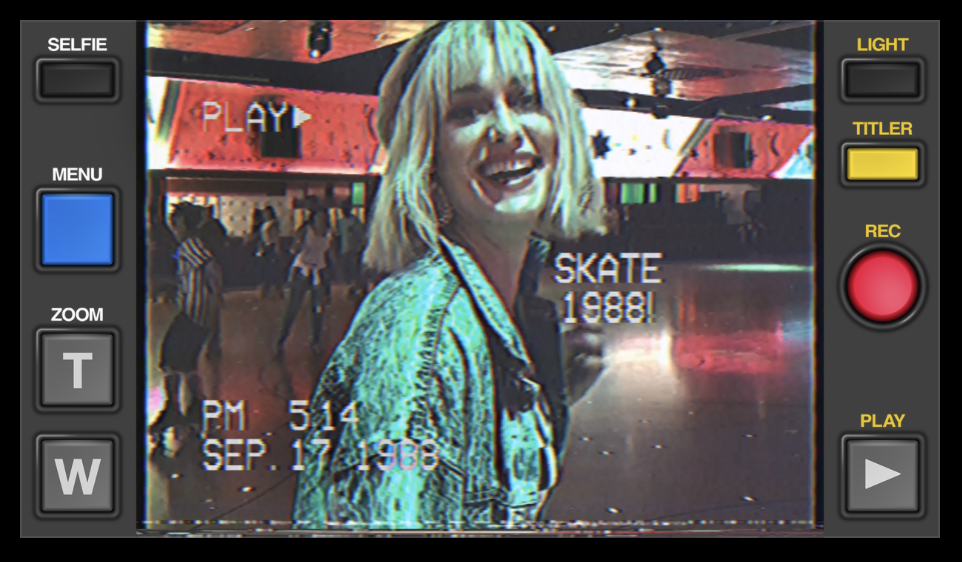 Now this isn't a brand new app, and I'm sure there are several others that offer similar functionality, but if you've ever wanted your iPhone videos to have that classic 1980's VHS-look, check out VHS Camcorder. Features include custom on-screen dates and titles, white noise, audio clipping and other effects that make your videos look and sound like they were shot in the age of analog. Now THIS would be fun to play around with this weekend.
Dog Generator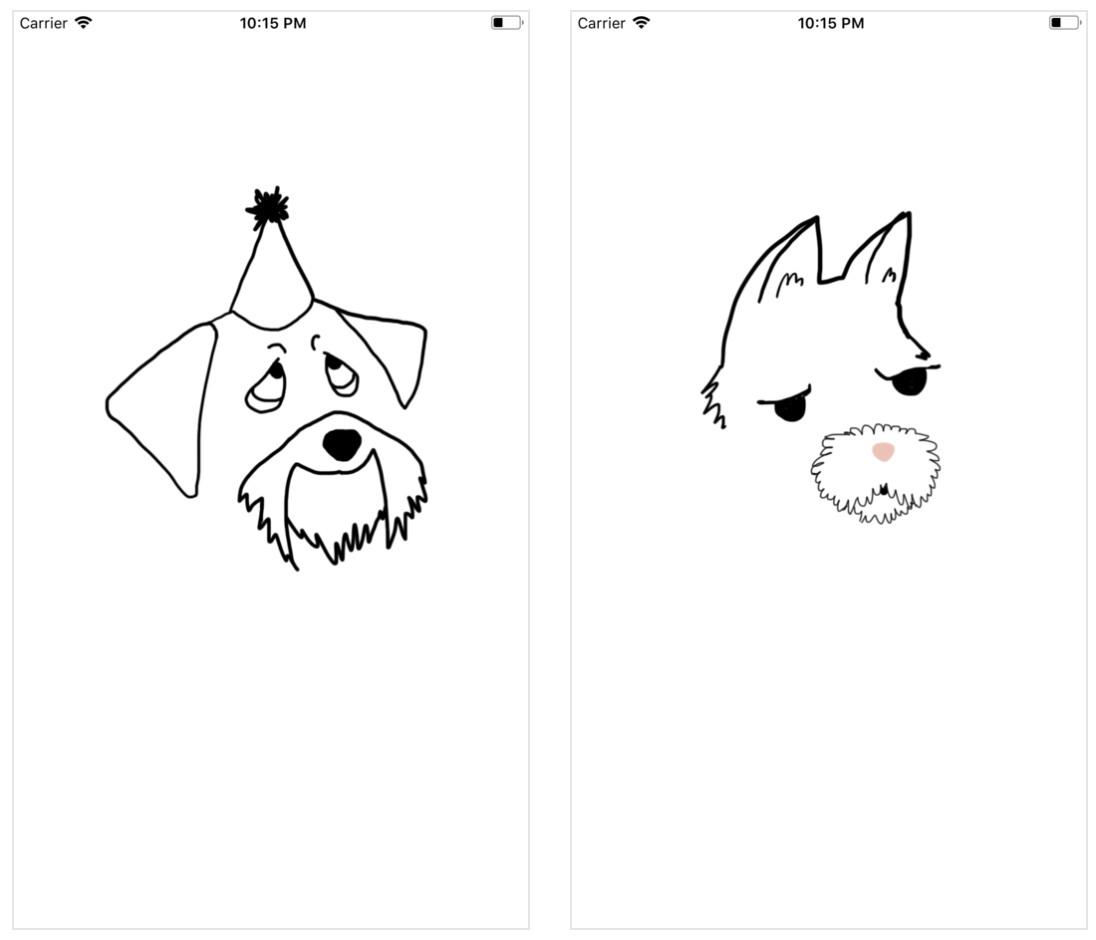 File this one under "silly ways to keep yourself entertained on a slow Saturday afternoon." Dog Generator is exactly what it sounds like—an app that generates dog images. Over 150,000 of them. Now these aren't super detailed dog images, but more of very basic clipart. But use your creativity and open one of these images in an app like Pixelmator to fill out, OR you could print out the images on actual paper and color them in using crayons!
Armed Heist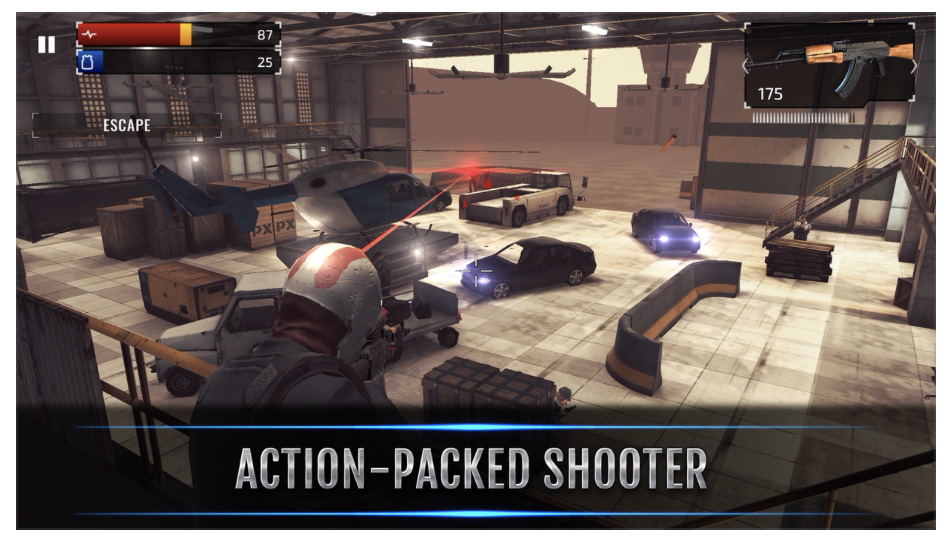 If you're not a fan of video game violence and other animated crimes, you're probably going to want to stay away from this one. For everyone else, though, meet Armed Heist. It's an action-packed third person shooter game that lets gamers take part in an epic crime spree. Use the Crime Map to complete over 70 challenges, choose from over 30 unique weapons, and react to dynamic scenarios—no heist plays out the same way twice.
Word Trails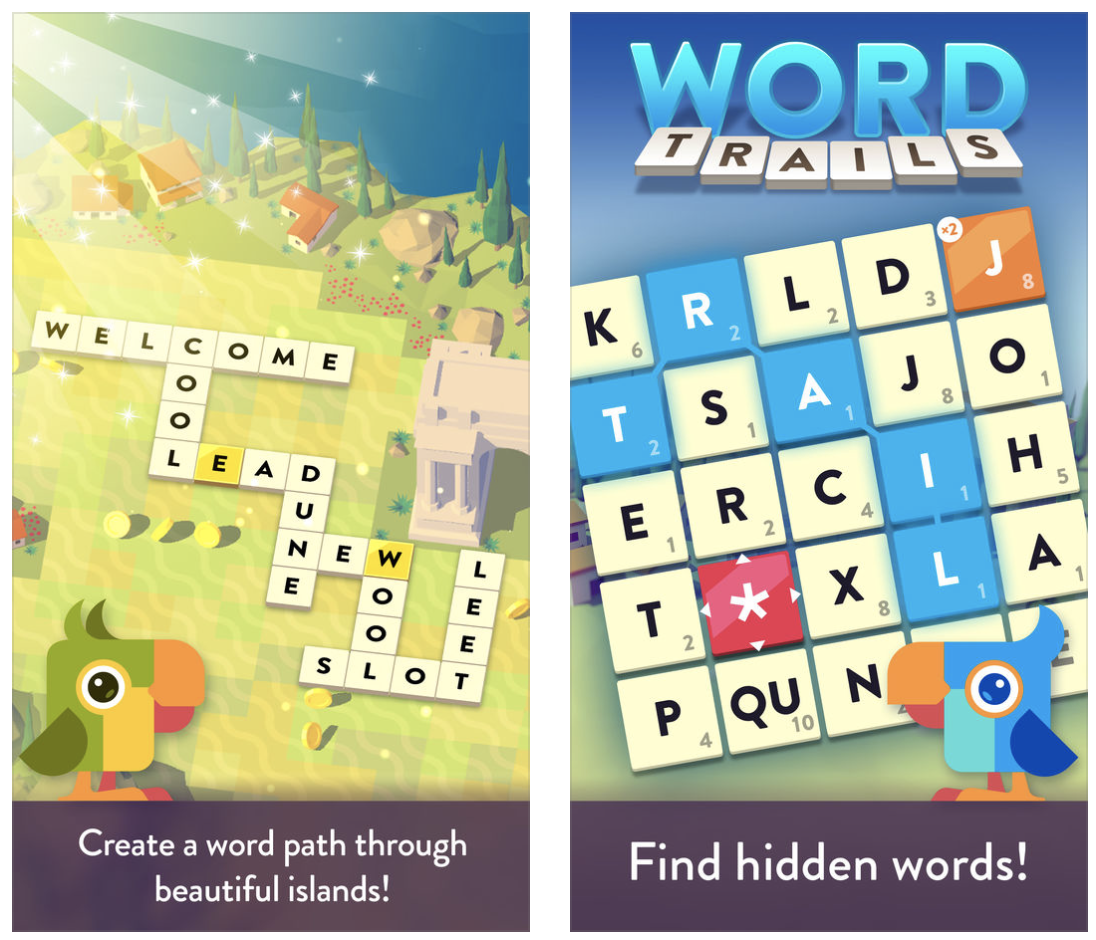 For more wholesome entertainment, check out Word Trails. This word-building game helps you discover a world of sumptuous semantics, luxurious literacy and phonological freshness. By creating a trail of words, you'll traverse a world of mysterious islands and explore new modes of letter-hunting in tranquil and natural settings. Early reviews praise the concept but complain of some bugs—most of which appear to have been fixed in 0.4.2.
Other app news worth checking out
Source link: http://www.idownloadblog.com/2018/08/18/apps-of-the-week-roundup-2/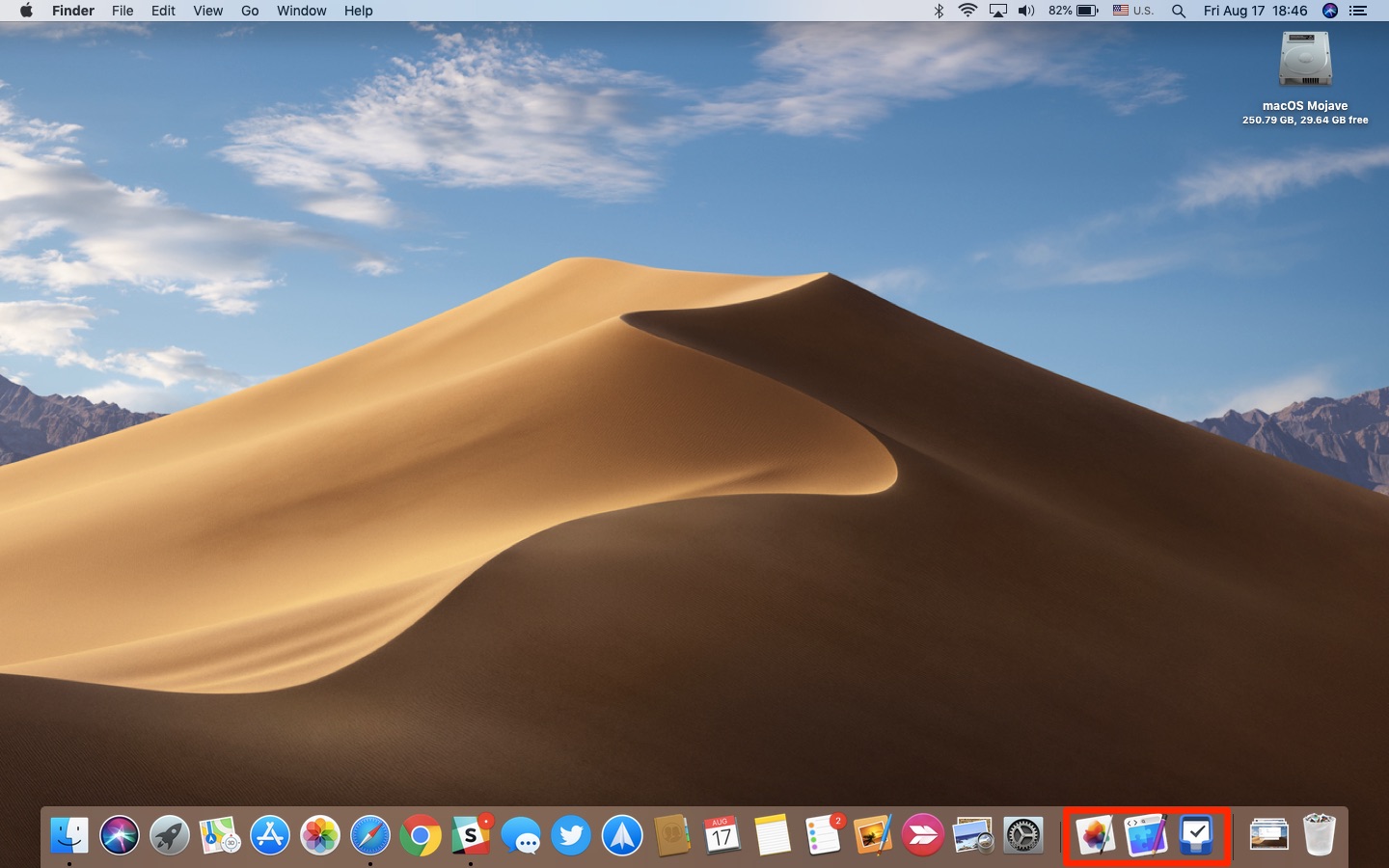 macOS Mojave 10.14 includes a new Recents feature in your computer's Dock. On by default, it lets you get to a recently-used app with a click. Thankfully, you can hide this section at any time in order to make your Dock appear less crowded.
Anatomy of the Dock
You have probably noticed your Dock sports the horizontal line near the right side, let's call it the separator. In past versions that precede Apple's latest macOS Mojave 10.14 software, the Dock used to be divided into two distinct sections.

First, there's your selection of app shortcuts to the left of the separator. macOS automatically appends open apps not already in the Dock to the end of that section. The right section contains your Trash and Downloads folder icons, plus any files or folders you drag there.

Mojave adds a third section situated between app shortcuts on the left and your Trash along with other items on the right. This is where your recently opened apps are shown, provided they aren't already included in the Dock.

The new section in Mojave's Dock lets you relaunch a recent app with a click
The Recents section adapts itself dynamically to accommodate launched apps not found in the Dock, but never displays more than the three most recently-used apps. Naturally, you cannot remove icons from Recents manually because the section is updated dynamically as you launch and quit apps.

Open apps are denoted with a dot below the icon
Pro users may find Recents an unnecessary waste of space (yours truly falls in that category). Now, I like to keep my Dock loaded with critical apps for work and play and have them within reach at all times. It depends on the workflow, of course. Personally, I need as much room for permanent app icons in the Dock as possible and Recents clashes with that.

Mojave shows recently-opened apps that aren't already included in the Dock
If you couldn't care less about returning quickly to a recently-closed app, or find the addition a distraction, follow the steps further below to turn it off.
How to hide recent apps in your Mac's Dock
Here's how to disable Recents in the Dock.
1) Choose System Preferences from the Apple menu.
2) Click the icon labeled Dock.
3) Turn Dock Recents on or off by ticking or unticking the box next to "Show recent applications in the Dock". The main reason why someone would want to disable Recents is to declutter the desktop and make their Dock a bit more roomy.
You basically go from this…

…to this.

And that, girls and boys, is how you make the Dock work better for you.
How's your Dock?
As evidenced in this post, turning off Recents extends your collections of app icons quite a bit. You at least get additional space that was previously occupied by a minimum of three icons in Recents. The question is, what's more important to you: getting back to a recent app with a click or having a Dock that can accommodate more apps without getting smaller?

And while we're at it, what are your thoughts on the Recents feature? Is this something that you plan on enabling and using regularly or turning off completely?
Let us know in the comments section down below!
Need help? Ask iDB!
If you like this how-to, pass it along to your support folks and leave a comment below.
Got stuck? Not sure how to do certain things on your Apple device? Let us know via help@iDownloadBlog.com and a future tutorial might provide a solution.
Submit your own how-to suggestions via tips@iDownloadBlog.com.
Source link: http://www.idownloadblog.com/2018/08/17/howto-hide-recent-mac-apps-dock/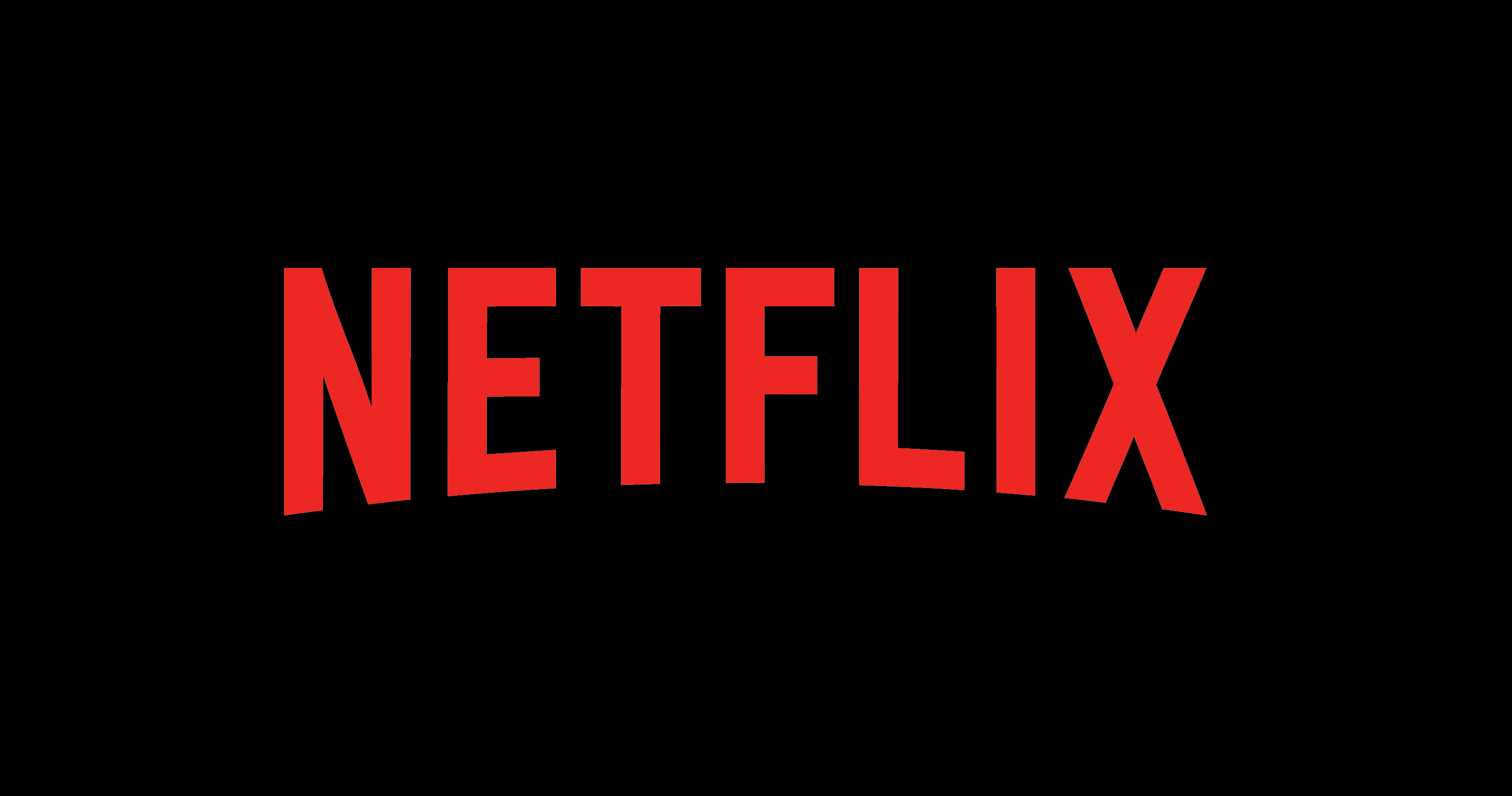 Netflix is currently in the process of testing the use of video promotions in between TV shows. The test, which only affects a small number of users at this time, was first noticed by Cord Cutters News, and was recently confirmed by Netflix through TechCrunch.
The full-screen video promos are personalized to the user and feature content Netflix would have otherwise suggested elsewhere on the service's interface. For example, you can see similar videos using the recommendation rows. Additionally, these promos also display preview information for the next episode that you're binging such as the title and description.
Stressing that this is only a test, Netflix told TechCrunch:
At Netflix, we conduct hundreds of tests every year so we can better understand what helps members more easily find something great to watch. A couple of years ago, we introduced video previews to the TV experience, because we saw that it significantly cut the time members spend browsing and helped them find something they would enjoy watching even faster. Since then, we have been experimenting even more with video based on personalized recommendations for shows and movies on the service or coming shortly, and continue to learn from our members.

In this particular case, we are testing whether surfacing recommendations between episodes helps members discover stories they will enjoy faster. It is important to note that a member is able to skip a video preview at anytime if they are not interested.
Not surprisingly, the limited test isn't sitting well with some Netflix users, as the following tweets show:
@netflix for the record, this new ad setup that you have between episodes is stupid. It does not make me want to watch more shows, it just irritates me that I can't read the preview for the next episode. Get rid of this shit!

— Starfox51315 (@Starfox51315) August 17, 2018
@netflix I don't like these ads you've started sliding in between my episodes of The Office! I'm well aware of what originals are on Netflix – don't interrupt my binge watching to shove them down my throat!

— Googie (@MaximumGoogie) August 17, 2018
@netflix if you bring ads to your programming, I will have no reason to continue. I pay for your programming to avoid commercials. Just a customers input.

— JennyB (@itsgonnabfine) August 17, 2018
Like JennyB above, I subscribe to Netflix to avoid commercials. I do the same with Hulu, where I pay extra each month to avoid the 30-second interruptions.
Though I don't believe Netflix's video promotions are best defined as commercials, I worry this is where things are headed. For those who assume paying a subscription will always mean no ads, I point you to your local movie theater. It wasn't that long ago when the cost of a movie ticket and a bucket of costly popcorn was more than enough to satisfy movie operators. Now, however, ads promoting things like skincare cream, cars, and soda have become part of the pre-show activities.
What do you think? Do you expect Netflix to eventually add advertising to its subscription service?
Source link: http://www.idownloadblog.com/2018/08/17/netflixs-tests-running-ads/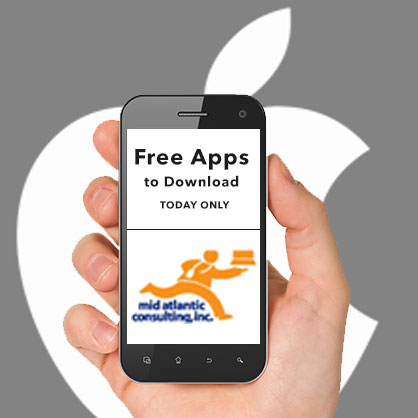 My Town : Beach Picnic , The Wiki Game! , Pedometer Lite for Weight Loss and more
iPhone:
The Wiki Game! ( $0.99 → Free ) Alex Clemesha The Wiki Game is all about finding relationships in Wikipedia articles. At the beginning of each level you're provided with a starting article and a winning article. You must reach the winning article in as few taps on embedded links as possible while adhering to the general rules of the selected mode. The game includes five modes, 200 levels, and Game Center leaderboards.
Pedometer Lite for Weight Loss ( $1.99 → Free ) Gaurav Babbar Argus will keep you honest about your fitness. Set goals, put your iPhone in your pocket, and get to work. Argus will track your activity throughout the day and notify you when you've achieved your distance, calorie, and step goals. The app also generates weekly reports and allows you to export the data.
Universal:
My Town : Beach Picnic ( $2.99 → Free ) My Town Games LTD
My Town: Beach Picnic is bursting with outdoor fun in the sun. It features seven locations to explore, both in and out of the water. Your child will be able to make sand castles, pick out food for a picnic, try on diving gear, pick up trash on the beach, surf, snorkel, and so much more. Like all other My Town games, your child is able to enjoy the wide variety of activities without any pressure. It's their own virtual dollhouse. Just tap and swipe to see what happens.
Vocabulary – Learn New Words ( $1.99 → Free ) Monkey Taps Who wouldn't want to expand their vocabulary? Set up a daily reminder window along with how often you want to receive the push notifications. When a push comes through during the day, give it a swipe and view a new vocabulary word to learn along with its meaning. Words can be pronounced for you and shared via your favorite social media networks.
Source link: http://appadvice.com/apps-gone-free