Get HotMacNews- iOS App and Homepage
To access HotMacNews on your computer Click Here (It makes a great Home Page)
To download iPhone or iPad app (HotMacNews2) click here HotMacNews2
**Once in HotMacNews Home Page click on Preferences to customize to your needs.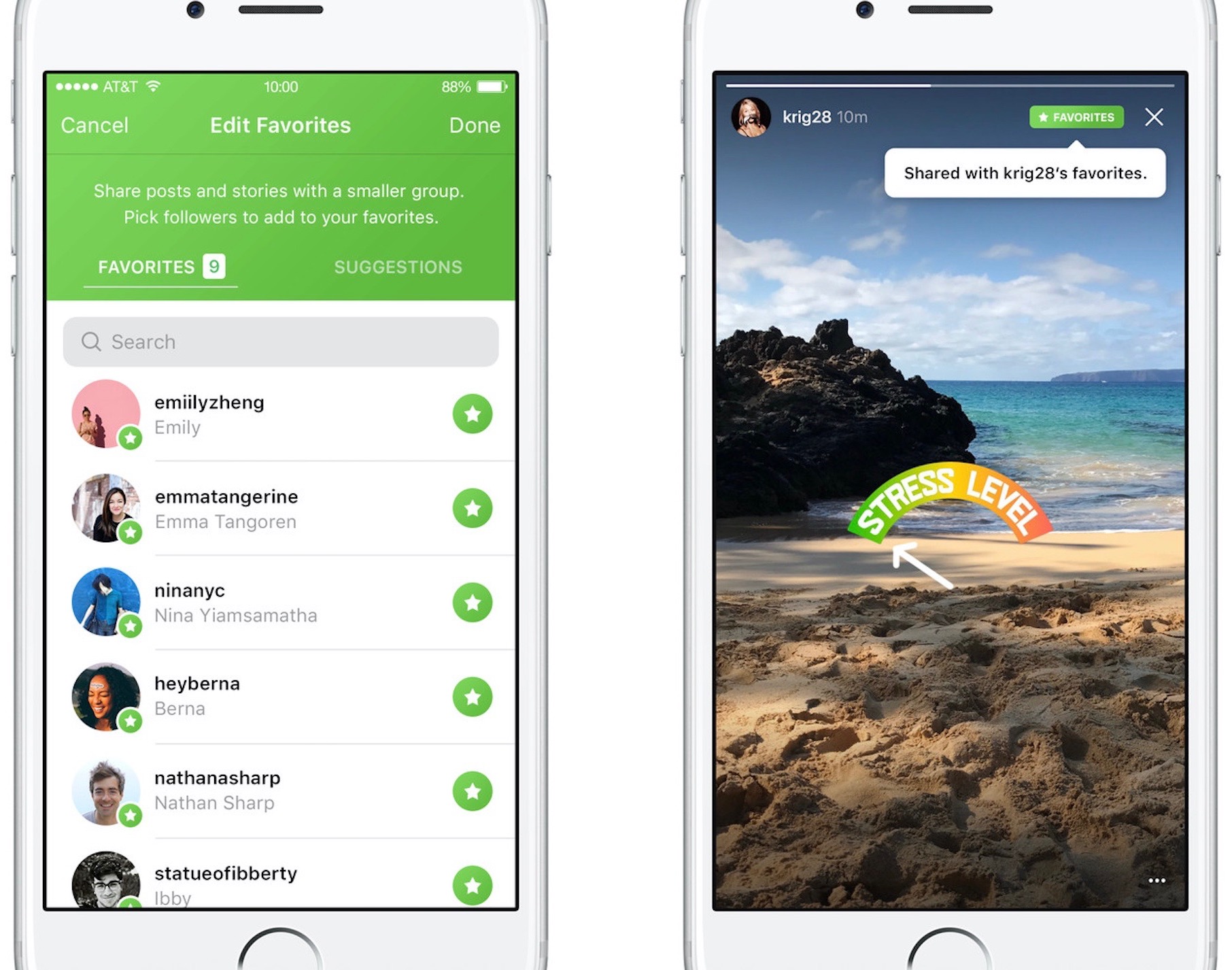 Photo-sharing service Instagram on Friday kicked off a small test for a new private-sharing feature. Called Favorites, it should roll out to all users over the next few months.
Instagram's product lead Robby Stein told The Verge that they've been working on the new private-sharing feature for more than a year.
Privately shared content is denoted by a green Favorites badge on the post.
By hand-picking followers for the new Favorites section, users can easily create a more limited group of the closest friends with whom they can privately share posts and Story updates.
Anyone not in the Favorites list won't be able to see your privately shared posts.
You'll be able to browse all the non-ephemeral posts you've shared to your Favorites over time by tapping a new Favorites tab on your Instagram profile.
According to The Verge:
No one gets notified when you add or remove them to the list. They'll know they're your favorite only when they see a green Favorites badge at the top of your posts. They can't request to be added to your list through the app.

And if you remove them from your Favorites, they lose access to all of your private posts. If they visit the Favorites tab in your profile, it will appear to be empty.
There is currently no way to share Instagram posts with select friends only.
You can set your Instagram account to private at any time to personally approve follow requests from a handful of your closest friends, but that approach has many flaws of its own.
According to Stein, people with private accounts often approve hundreds of follow requests due to social pressures and are using Instagram less as a result. "People are trying to hack Instagram to create smaller audiences, and we're trying to recognize that," said Stein.
It remains to be seen if Instagram Favorites will come to all users. Given they've been working on this feature for more than a year, I'll be surprised should they decide to pull it.
Will you use the Favorites feature when it rolls out, and why?
Do chime in with your thoughts in the comments section!
Source link: http://www.idownloadblog.com/2017/06/23/instagram-testing-favorites/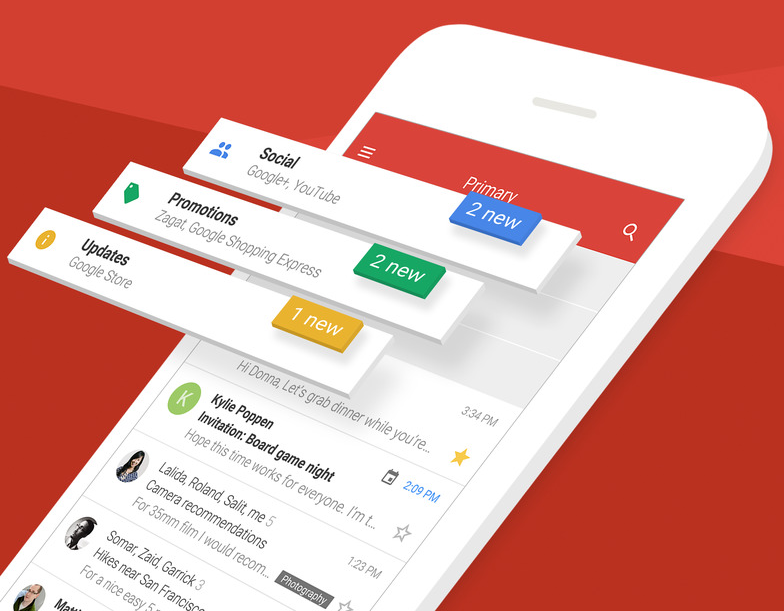 Google's pledged to stop scanning users' emails in Gmail for personalized ads. The important change, coming later this year, will bring personal Gmail accounts in line with Google's business-focused G Suite Gmail service which does not scan emails for ads personalization.
"Consumer Gmail content will not be used or scanned for any ads personalization after this change," Diane Green, Senior Vice President of Google Cloud, announced Friday in a post on the search giant's official blog.
Ads you see across Google properties and on websites that use Google ads are still going to be personalized based on other factors, including users' settings at myaccount.google.com.
"Users can change those settings at any time and disable ads personalization," Green said.
Gmail is the world's preeminent email provider with more than a whopping 1.2 billion users.
"G Suite customers and free consumer Gmail users can remain confident that Google will keep privacy and security paramount as we continue to innovate," reads Green's post.
Google's ad-driven business model is notoriously reliant upon the company's ability to personalize ads to your interests. The company uses many signals and various tracking techniques to collect anonymized data, which is then fed to its machine learning and artificial intelligence systems to derive useful intelligence for ads personalization.
On the flip side, Gmail scanning has been a common point of contention among privacy-minded users who dislike having their Gmail emails scanned for advertising purposes. Given that more than three million paying companies currently use the paid G Suite service, Google can certainly afford to stop scanning personal Gmail inboxes for ads personalization.
Apple's iCloud Mail service has never scanned the contents of users' inboxes because the entire iCloud suite of apps and services is 100 percent free of advertising, in line with Apple's commitment to protecting the privacy of its users.
Source link: http://www.idownloadblog.com/2017/06/23/gmail-to-stop-scanning-emails/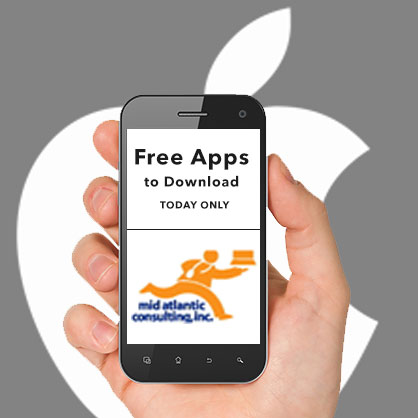 InFocus Pro – All-in-One Organizer , GiftBuster: Wish List Registry & Shopping List App , Toca Hair Salon Me and more
Universal:
InFocus Pro – All-in-One Organizer ( $49.99 → Free ) Elixir Software Group Inc. InFocus Pro is really five apps in one: Calendar, checklist, task manager, project manager, and note taker. When creating a project you're able to attach tasks and notes, and create multiple subfolders. Projects can be prioritized and color-coded for quick reference. Notes can be written out by hand and can include images from your library. Tasks can be categorized and searched. The app also includes a calendar view, text-to-voice, and iTunes File Sharing support. What more could you want?
GiftBuster: Wish List Registry & Shopping List App ( $0.99 → Free ) Giftbuster Inc. GiftBuster is all about convenience. It makes it easy to show your friends and family what you want and need. Simply find the item you want via the browser, copy it from someone else, or add it manually. Friends and family will be able to see exactly what you want and choose to buy the gift for you. GiftBuster also allows you to create fundraisers for things like your dream gifts or travel, and friends and family can chip in whatever they can afford instead of purchasing the entire thing.
Toca Hair Salon Me ( $2.99 → Free ) Toca Boca AB Like all of Toca Boca's other apps, Toca Hair Salon Me is highly interactive. You must first either choose a headshot from your library or take a new one. Your face will then be placed within the app along with a funky hairdo. You can then lather, rinse, color, straighten, curl, cut, crimp, comb, shave, and even grow your hair longer. The possibilities are nearly endless!
Reckless Getaway ( $0.99 → Free ) Pixelbite Reckless Getaway has you weaving in and out of traffic in order to try and shake the fuzz. You can simply try to outrun the police, or you can utilize the different cars on the road to try and wreck them. The game includes 16 tracks, on-screen controls, and achievements and leaderboards via Game Center.
Learn Colors Shapes Preschool Games for Kids Games ( $2.99 → Free ) Eggroll Games LLC Various amounts of cards will appear on the screen face down. Your child can tap on them to reveal what's on the flip side. They must then find all of the matching pairs of shapes and colors to complete each game. When tapped on, your child is able to hear the object or color pronounced. The app also includes a Show Me mode where the cards are all face up, making it easier to play.
Source link: http://appadvice.com/apps-gone-free
Before iPhone came along, many Nokia handsets and other feature phones had the option to automatically answer an incoming phone call on your behalf. Beginning with iOS 11, your iPhone supports that feature, too.
Rather than use Siri, this option prompts the Phone app to pick up the call for you.
The feature is, of course, optional and works with all kinds of calls, including regular voice calls, Wi-Fi calls, FaceTime audio and video calls and VoIP calls from apps such as WhatsApp and Skype that integrate with the stock Phone app via Apple's CallKit framework.
Before we get to it, keep in mind that this feature requires iOS 11 or later.
When to use Auto-Answer
You may want to use the ability for your iPhone to automatically answer incoming calls on your behalf whenever you'd like to use the phone hands-free. For instance, if you're driving a car that doesn't have CarPlay or working out at a gym or tuning while listening to music on your AirPods, you might be tempted to try out this handy capability.
And if you use Apple Watch, which lets you make and receive calls using your paired iPhone's cellular network, the Auto-Answer call should cme in handy in a bunch of other situations when interacting with your phone may be impractical.
Needless to say, if you'd rather prefer to pick and choose what you want to answer, this option may not be perfectly suited to your needs.
How to set iPhone to auto-answer calls
1) Launch the Settings app on your iPhone.
2) Tap General → Accessibility → Call Audio Routing.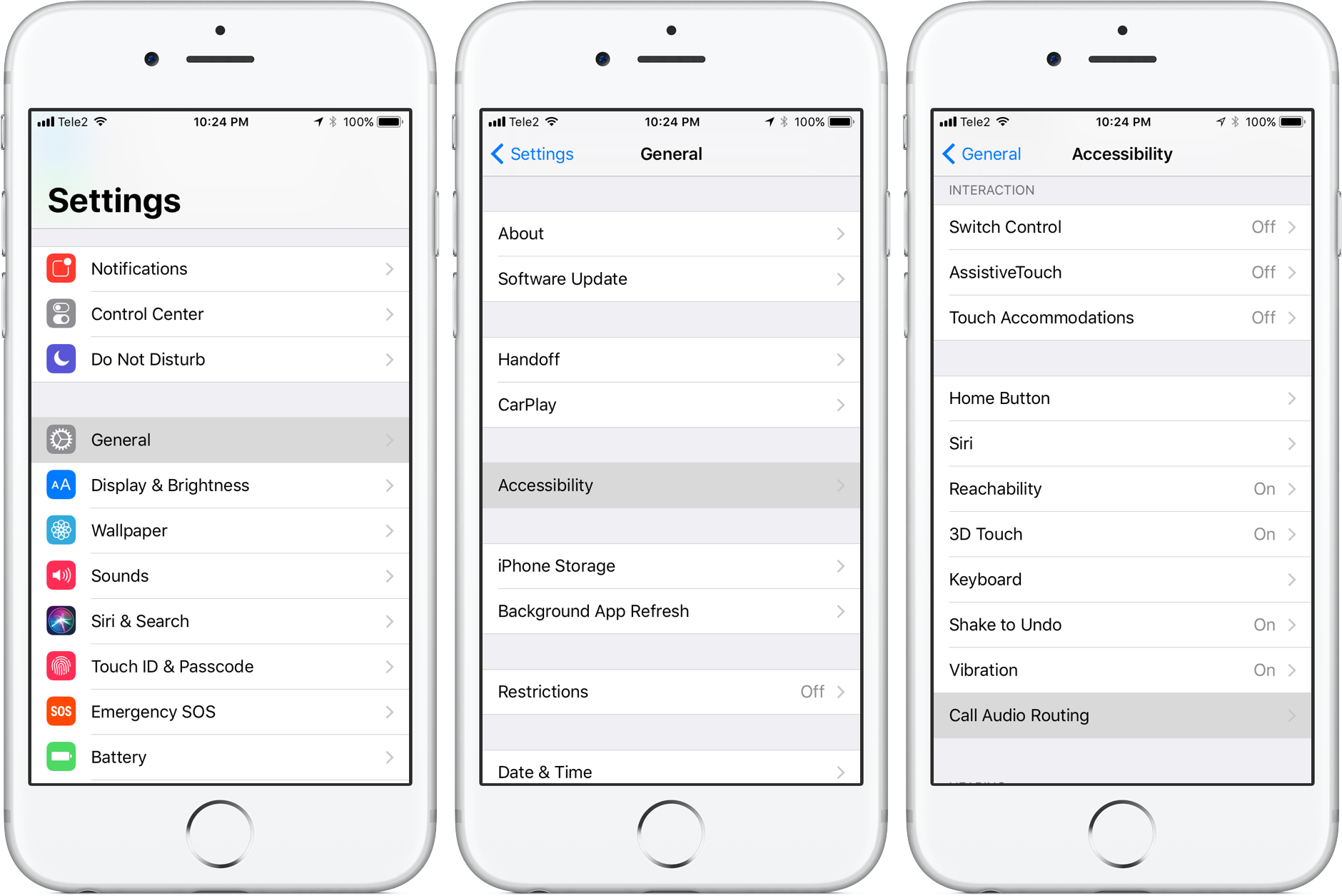 3) Tap Auto-Answer Calls at the bottom of the Call Audio Routing screen.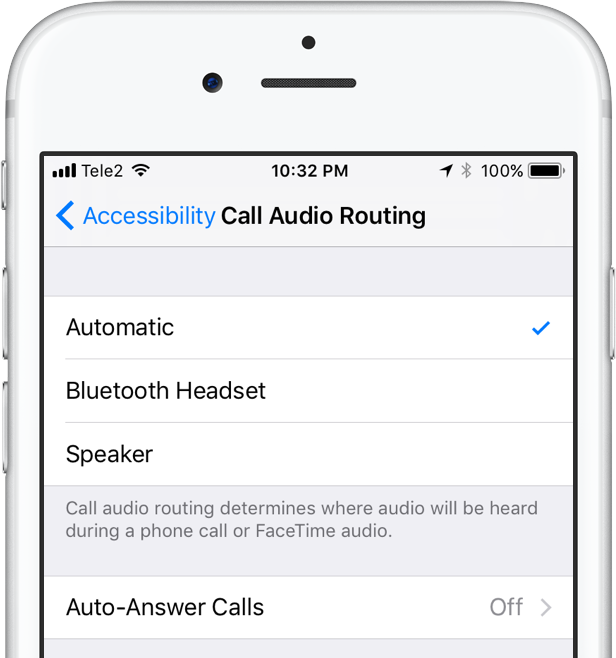 3) On the next screen, slide the switch Auto-Answer Calls to the ON position.
The feature is disabled by default.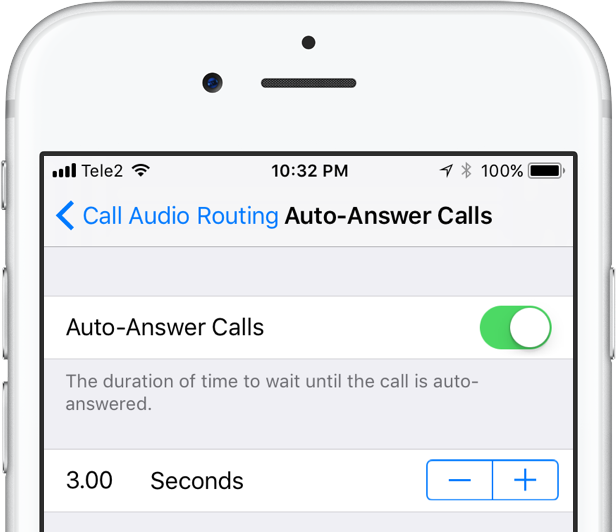 4) Optionally, set the duration of time your iPhone will wait until the call is auto-answered.
5) Close out the Settings app.
Auto-Answer and Do Not Disturb mode
The Auto-Answer mode plays nicely with Do Not Disturb mode.
When Auto-Answer is used in conjunction with Do Not Disturb, your iPhone still receives and automatically answers incoming calls from any contacts in your Favorites while the phone is in Do Not Disturb mode.
1) Launch the Settings app on your iPhone.
2) Tap Do Not Disturb.
3) Enable Do Not Disturb, either immediately by by toggling the Manual switch or set up a custom schedule by sliding the Scheduled switch to the ON position, then set quiet hours for Do Not Disturb.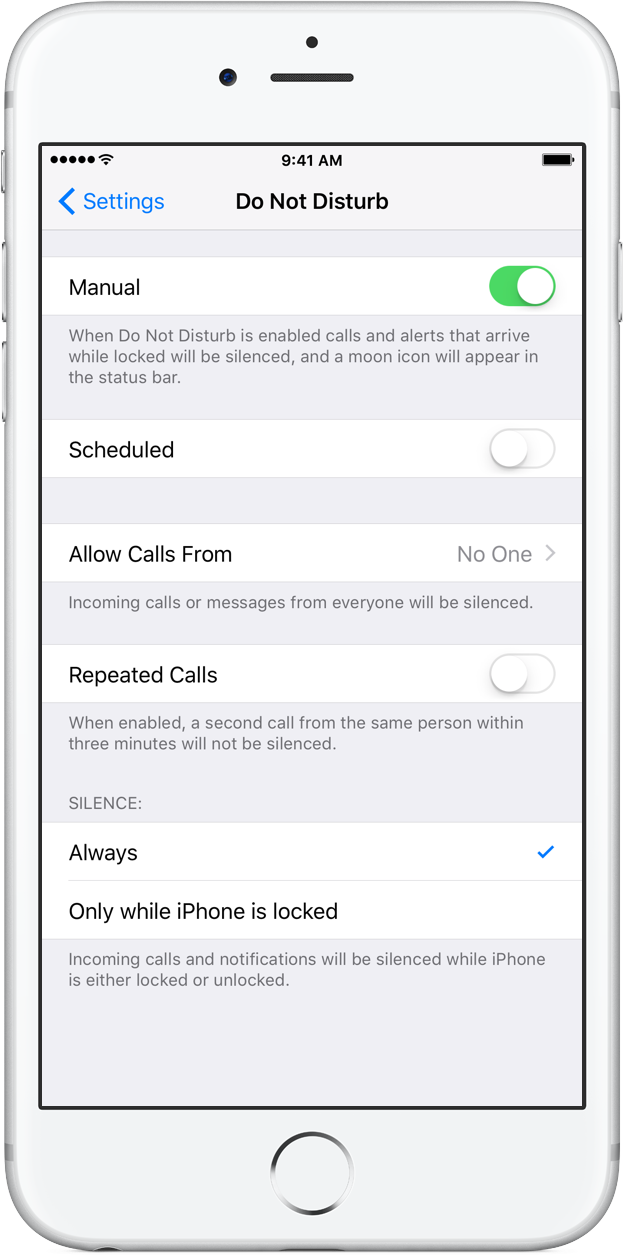 4) Now tap the Allow Calls From option on the Do Not Disturb screen.
5) Tap the Favorites option.
6) Close out the Settings app.
This will allow calls and messages from favorited contacts through while Do Not Disturb is on.
Combined with the Auto-Answer setting, your iPhone will still automatically answer all incoming calls when not using Do Not Disturb. However, only the calls from contacts in Phone's Favorites will be auto-answered when your iPhone enters Do Not Disturb mode.
How to white-list contacts for Auto-Answer
Wouldn't it be great if Auto-Answer let you create a white list so the phone would only pick up the most important calls from select people? While that's not possible directly, you can take advantage of a workaround solution.
In short, it involves turning Do Not Disturb mode on, disabling the Allow Repeat Calls option and setting up the Emergency Bypass feature for your cherry-picked contacts.
1) Launch the Settings app on your iPhone.
2) Tap Do Not Disturb.
3) Slide the Manual switch to the ON position to turn Do Not Disturb on.
4) Disable the option Allow Calls From found on the Do Not Disturb screen.
5) Close out the Settings app.
6) Open the Contacts app.
7) Tap the contact card of the person you'd like to whitelist, then tap Edit.
8) Tap Ringtone, the turn on Emergency Bypass near the top of the contact card.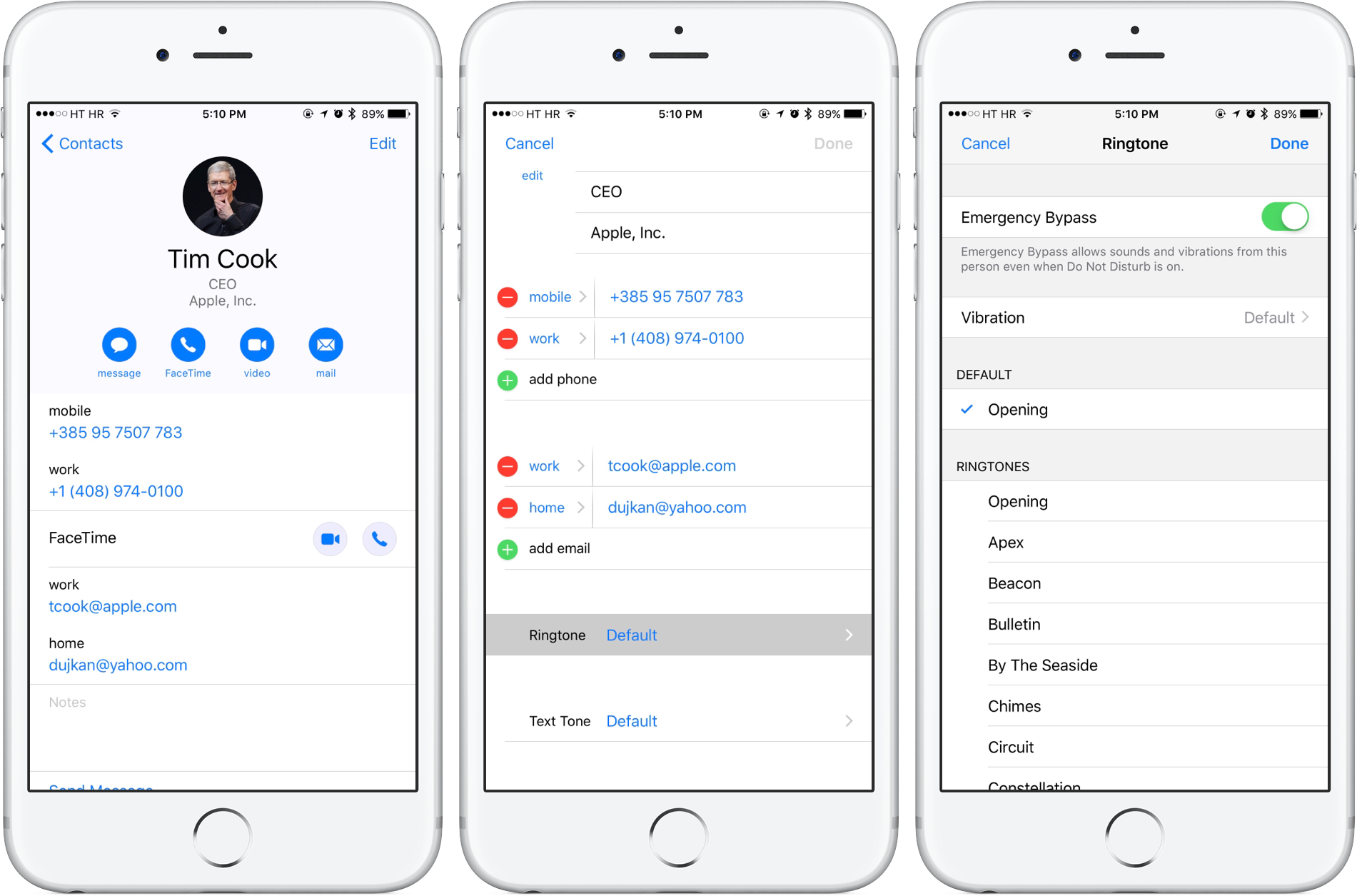 9) Tap Done to get back to the previous screen.
The Ringtone entry on the contact card should now read "Emergency Bypass on".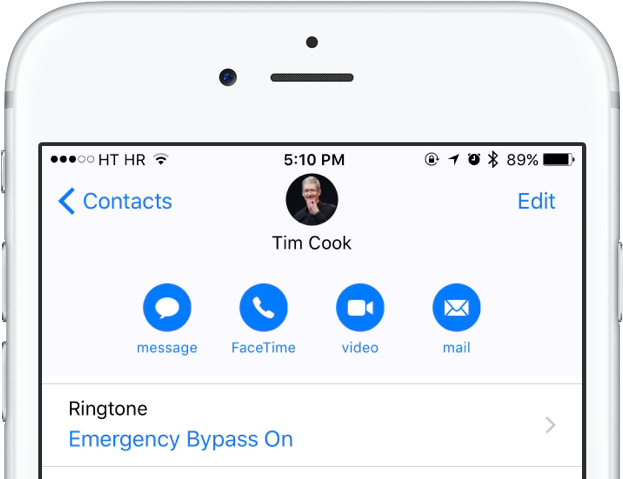 10) Tap Done to save the changes and close the contact card.
This shall allow sounds and vibrations for calls from that particular contact to come through even if Do Not Disturb is on, in turn allowing your iPhone to automatically answer it if the Auto-Answer option has been turned on in Settings.
The downside: in order for this to work, you must use Do Not Disturb without the Allow Repeat Calls option while setting up Emergency Bypass for each and every contact you'd like through.
Need help? Ask iDB!
If you like this how-to, pass it along to your support folks and leave a comment below.
Got stuck? Not sure how to do certain things on your Apple device? Let us know at help@iDownloadBlog.com and a future tutorial might provide a solution.
Submit your how-to suggestions via tips@iDownloadBlog.com.
Source link: http://www.idownloadblog.com/2017/06/23/how-to-iphone-auto-answer-calls/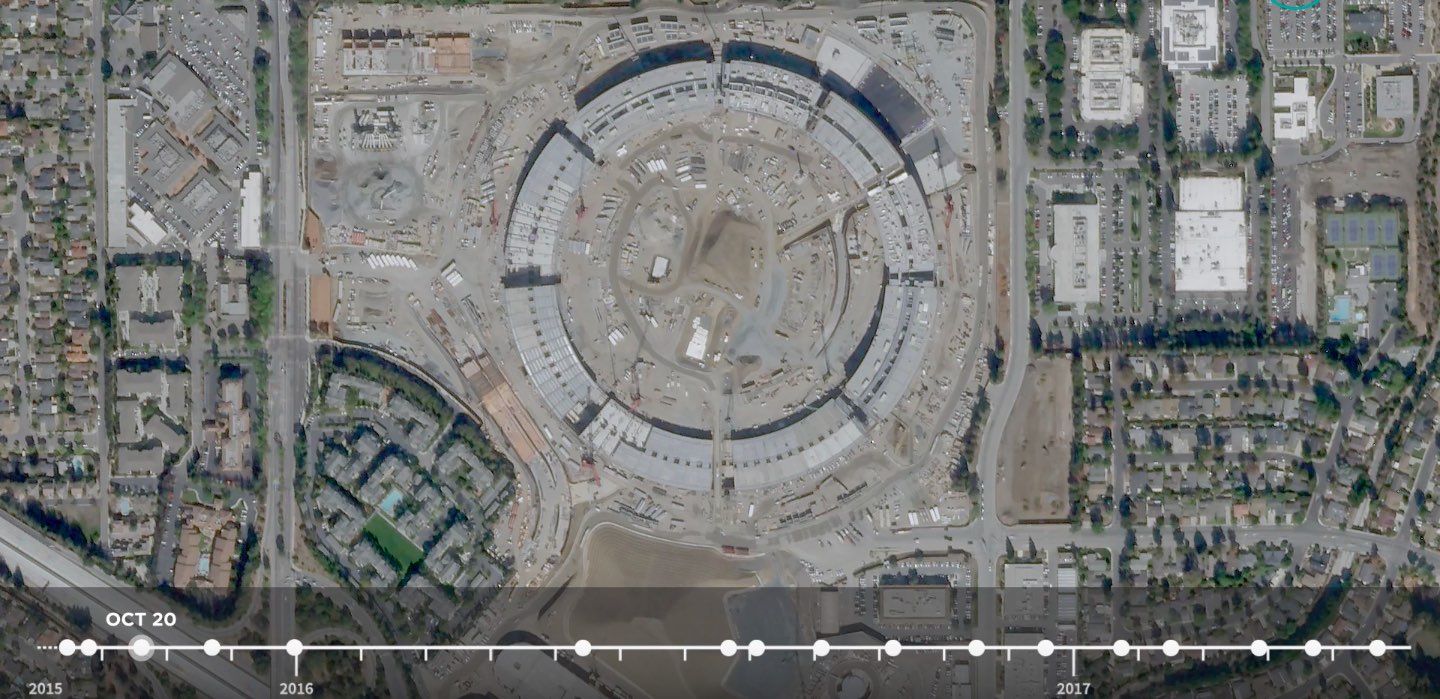 Apple Park began construction in 2014. A new time-lapse video based on high-resolution photos by satellite imaging provider Planet Labs has condensed nearly two years of work on the main ring-shaped building in an 18-second time-lapse video. Uploaded Tuesday to Planet Labs' YouTube channel, the clip was shared yesterday by Business Insider.
Aside from the main ring-shaped building, the video also depicts construction progress on Apple's twin research and development buildings, the 1,000-seat Steve Jobs Theater, a wellness facility for employees and more.
For those wondering, they used the high-resolution imaging SkySats constellation to capture the construction of Apple's new Cupertino campus.
If the Planet Labs name rings familiar to you, that's because Google recently sold its previously acquired satellite-imaging startup Skybox Imaging to Planet Labs.
The search giant acquired Skybox Imaging in 2014 for a reported $500 million.
That startup was founded by Michael Trela, who was a spacecraft engineer at John Hopkins University, and John Fenwick, who served in the U.S. Air Force. Both men joined Apple this April following Planet Labs' acquisition of Skybox from Google.
As part of the acquisition, Planet Labs now has seven satellites and plans to sell high-resolution aerial imagery starting next year.
Source link: http://www.idownloadblog.com/2017/06/23/apple-park-time-lapse-construction-progress/