Get HotMacNews- iOS App and Homepage
To access HotMacNews on your computer Click Here (It makes a great Home Page)
To download iPhone or iPad app (HotMacNews2) click here HotMacNews2
**Once in HotMacNews Home Page click on Preferences to customize to your needs.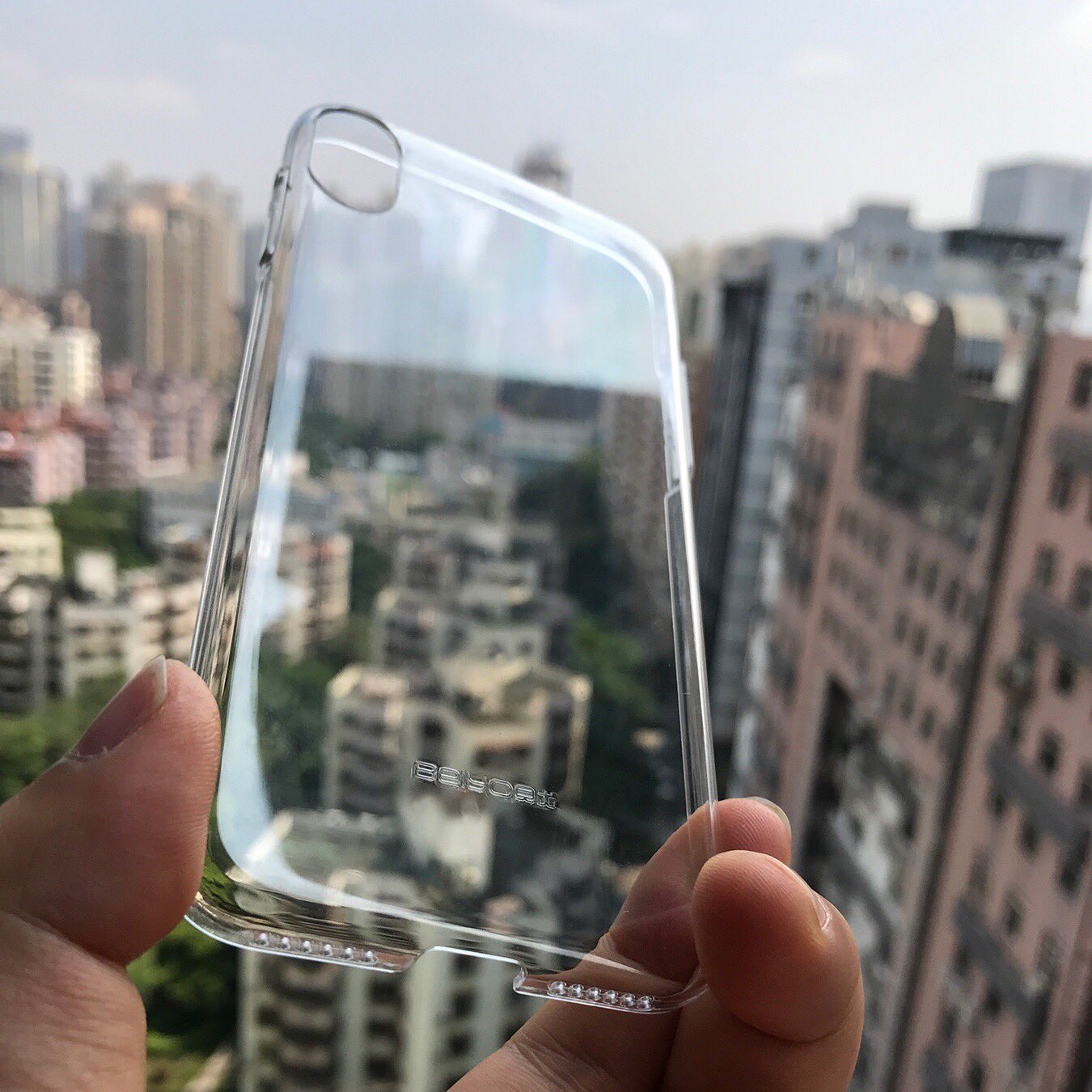 This morning, Twitter account KKSneakLeaks posted an image of what appears to be a protective clear case for iPhone 8 created by Chinese manufacturer Beyond. The case is most likely based on leaked iPhone 8 schematics, alleged technical drawings, claimed production diagrams and CAD models.
As such, it may not be accurate at all. Be that as it may, the case features a cutout on the rear side for a vertically aligned dual-camera system while suggesting a front-facing Touch ID and pebble-like design.
The image also suggest an elongated power button (some people have suggested that Apple could integrate Touch ID into the power button), no cutout on the backside for Touch ID that we have seen in recent leaks, the physical size roughly matching that of a 4.7-inch iPhone and, of course, glass sandwich design that should be held together by a stainless steel frame.
Case makers often create moldings based on leaked technical drawings and schematics that are not always accurate, hoping to get the leg up on their competitors.
ETNEws claimed in March that iPhone 8 would feature a rounded water drop look with rounded curves on both its front and back like the original iPhone model.
ETNews' sources said that iPhone 8 would use a rear case made entirely of three-dimensional glass. "This glass case is a curved wall surrounded by four sides," an industry official said.
The rear curve of the device was described as being slightly gentler and a bit rounder to give the device's top, bottom, left and right edges deeper curves resembling the original iPhone.
Source: KKSneakLeaks on Twitter
Source link: http://www.idownloadblog.com/2017/04/28/iphone-8-clear-case/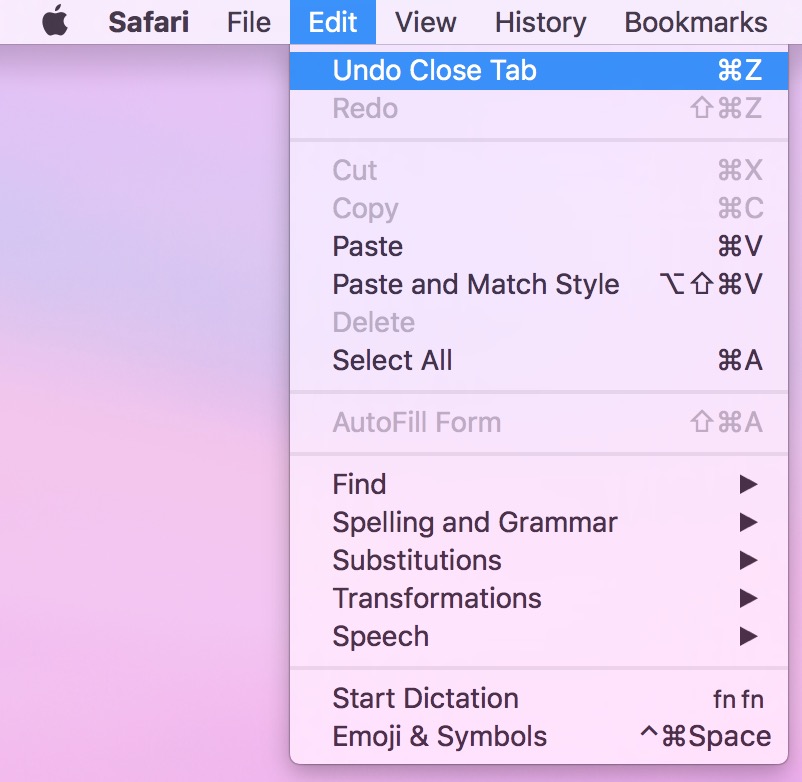 One of the things I would never, ever be aware of if I didn't do tech support is that some users have a lot of Safari tabs open all the time. Like, a LOT of Safari tabs. For some folks, open tabs are apparently a way to remember to follow up on things or purchase items. I don't personally understand the mindset of not bookmarking pages—I have a folder full of temporary bookmarks just for that purpose!—but whatever blows your skirt up, I always say.
In any case, if you're one of the people who uses Safari's tabs in this way (or if you just close stuff sometimes when you don't mean to, like I do), then you've gotta know how to recover lost tabs if they get lost accidentally. The menu item for that is under "History" at the top of your screen:
Recover Lost Tabs and Windows in Safari
So within that menu, you can see "Recently Closed," which'll show you tabs and windows that you may have dismissed accidentally. If you'll note the item I've called out in red, that was one window with many tabs under it, and if I click the top item, it'll open everything that was in that window. Or I could click any single item to reopen that one page.
Also under that menu are "Reopen Last Closed [Window/Tab]," which does just what it says, and "Reopen All Windows from Last Session," which is handy if Safari didn't restore your tabs after it was quit for whatever reason. All of these options may look a little different or say slightly different things depending on exactly how many tabs you closed, for example, but if you're looking to get back what you lost, this "History" menu is the way to go.
Finally, there's one more trick to know in Safari, and though it seems obvious, I think it's something most people don't think about—if all you want is to undo accidentally closing a tab right after you did it, you'd just press Command-Z like you would anywhere else to undo your last action. It's the shortcut for Edit> Undo Close Tab.
You can also press this shortcut multiple times to get back several tabs if you went on a closing frenzy and then came to your senses.
For you non-Safari users: Chrome and Firefox have very similar options to these, and in both cases, those choices are also listed under the program's "History" menu. So, you know, whatever browser you use, you can now rest assured that you could get your tabs back if you needed to. Though no matter which is your preferred browser, if I sit at your computer and you do have fifty tabs open at once, I may just silently judge you a bit.
Or a lot. I ain't sayin'.
Source link: https://www.macobserver.com/tips/quick-tip/masos-recovering-lost-tabs-and-windows-in-safari/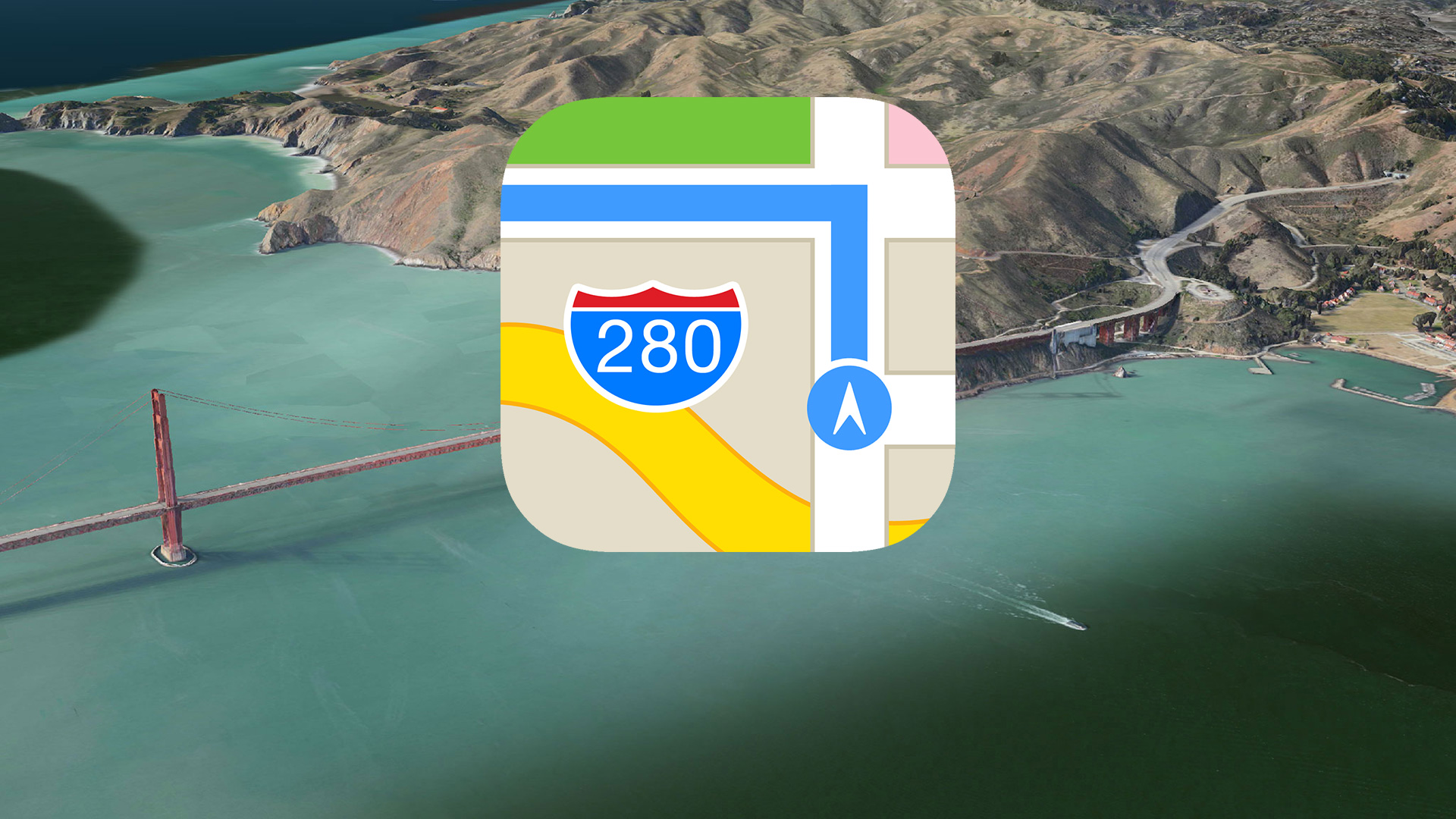 iPhone includes a magnetometer sensor, also known as digital compass. With it, your iPhone can tell the direction it's pointed at. Along with built-in GPS and iOS's Location Services, this allows for some cool navigation capabilities. If you're wondering how to use iPhone compass with Apple Maps, you've come to the right place.
Displaying compass on a map not only helps you orient yourself better and find a route to a location, but also stay on course while navigating to avoid distractions that could lead to dangerous situations. In this tutorial, you'll learn how to display the compass for navigation and use it with Apple Maps turn-by-turn directions.
My iPhone has built-in compass?
All iPhones from iPhone 3GS onward feature a built-in magnetometer sensor to measure the strength and the direction of the magnetic field in the vicinity of your device.
Compass accuracy can be affected by magnetic or environmental interference. Apple cautions that even the magnets in its AirPods or other manufactures' earbuds can cause a deviation. When that happens, you can either move away from the interference or re-calibrate the compass sensor manually by moving your iPhone in a figure 8 motion.
You're wholeheartedly recommended to limit your usage of compass in Maps to basic navigation assistance only. You should avoid relying on the feature to determine precise location, proximity, distance or direction.
Apple Maps automatically shows compass icon when interacting with your map. Compass is disabled by default in navigation mode to minimize distractions while driving. If you'd like to display compass while navigating, you can do so with just a few taps.
How to display compass for navigation
1) Go to Settings → Maps.
2) Tap Driving & Navigation.
3) Slide the toggle Compass underneath the heading Show in Navigation to the ON position.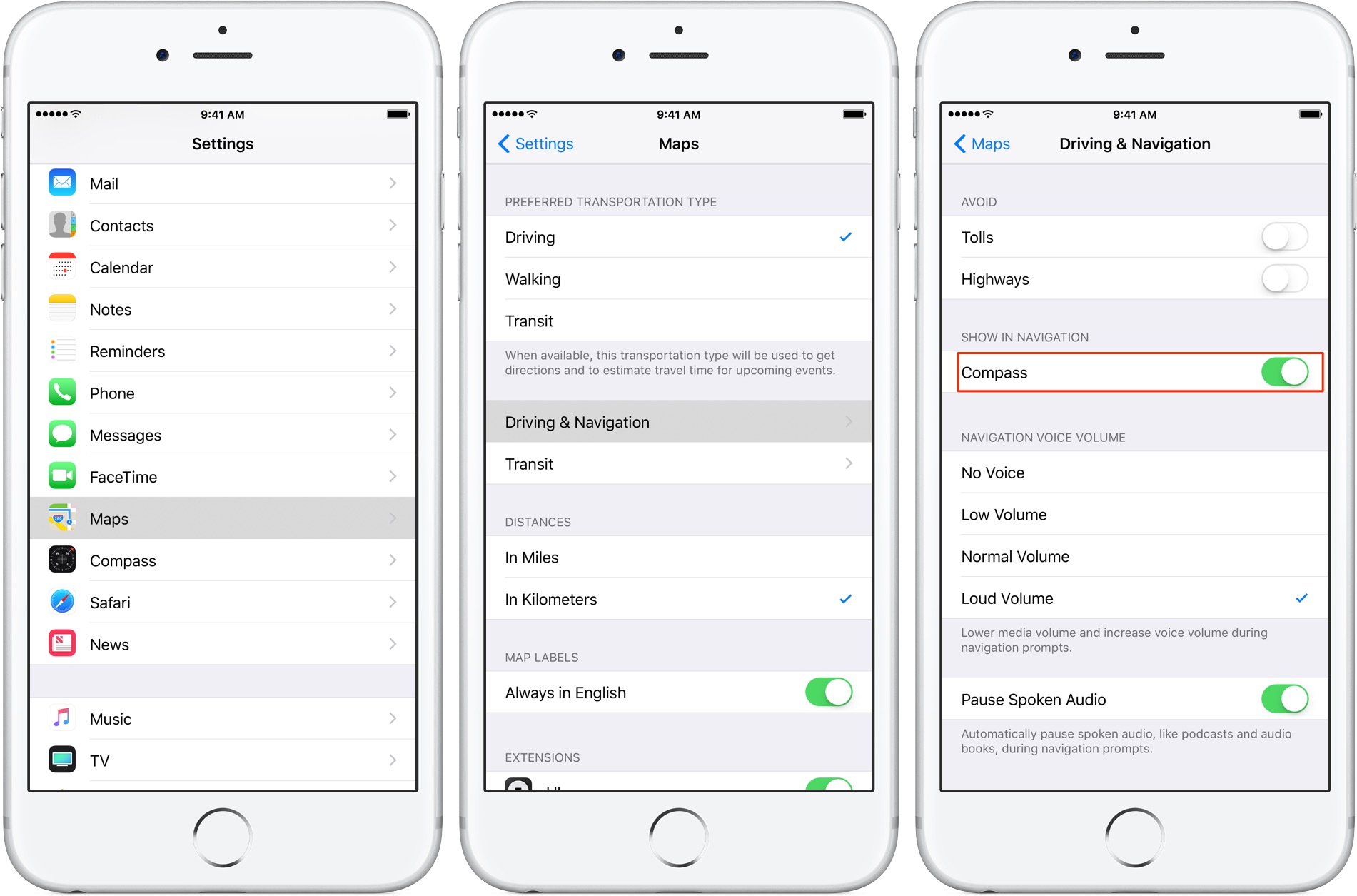 This will display the compass icon when navigating with Maps.
How to use compass with Apple Maps
Compass lets you do the following on Apple Maps:
Quickly change your view to the north-facing orientation
Lock your location in Compass mode
Stay on course while navigating
And here's how to use them.
Reorient Maps to North
The compass sensor can help reorient your view after rotating the map with two fingers.
To return to North, simply tap once on the compass icon in the upper-right corner. Whenever Maps is not pointing North, tapping the compass icon shall return your view to the north-facing orientation.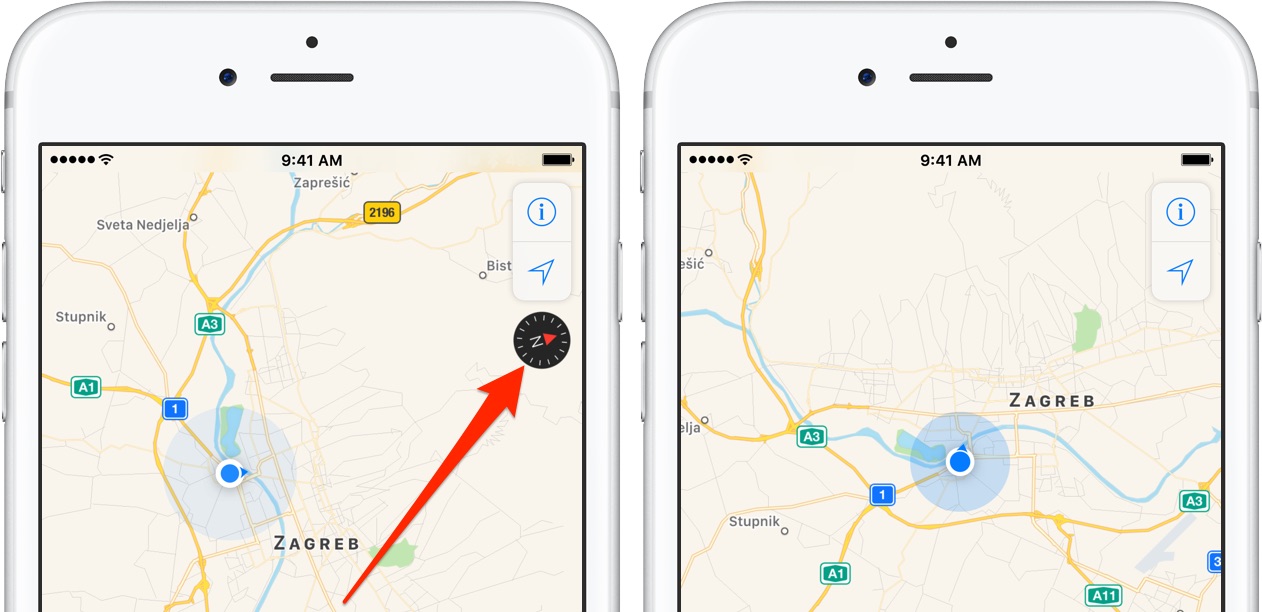 Locking your location in Compass mode
You can switch Maps to Compass lock mode.
In Compass lock mode, the app automatically reorients the map in the direction you're facing. To enter this mode, tap twice on the arrow icon in the upper-right corner. This will turn icon graphics to a solid forward-facing arrow and lock your location into Compass mode.
Your onscreen map will now automatically rotate to match the direction you're facing.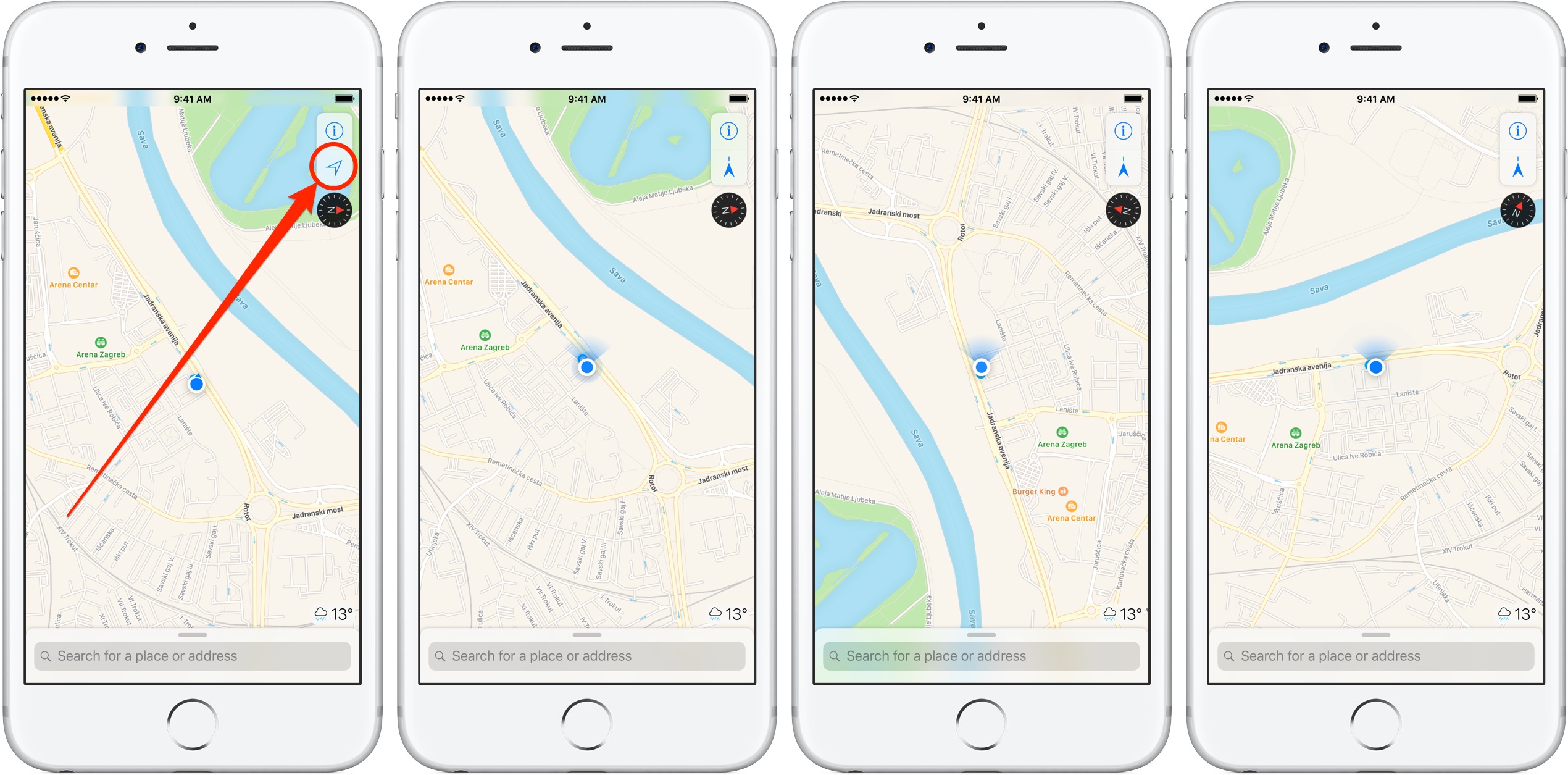 In this mode, the compass icon indicates where North is. To exit Compass mode and return to the traditional Maps view, tap the arrow icon again or hit the compass icon.
Staying on course while navigating
The compass sensor also helps you stay on course while navigating.
Assuming you've enabled compass for Apple Maps' navigation mode, as explained in the previous section, you should see a solid black circle near the upper-right corner indicating your heading in navigation mode. I took the liberty of grabbing a pair of screenshots of Apple Maps during one of my recent trips to highlight the difference between navigating without, at left, and with compass bearing cues, at right.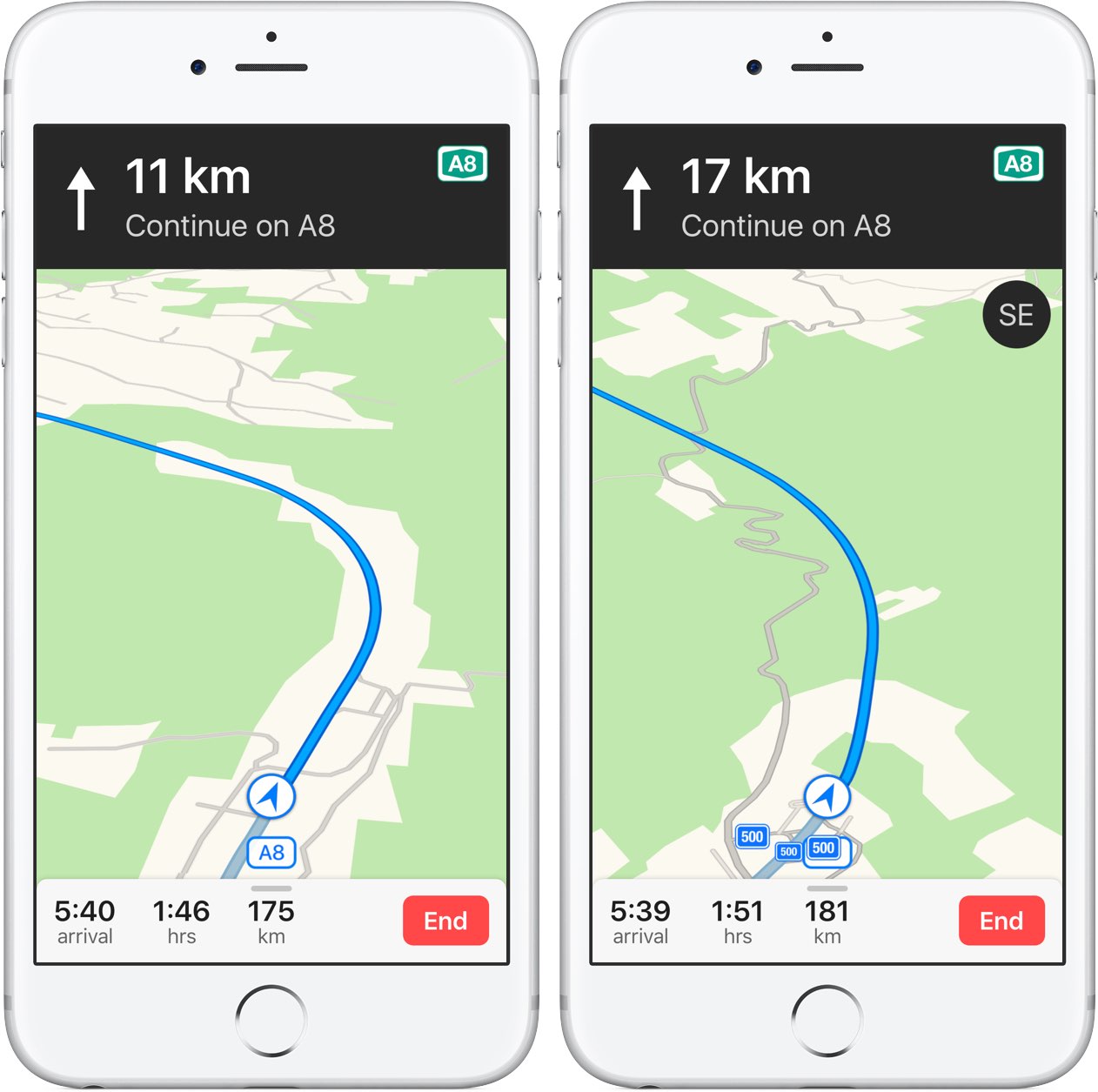 The compass icon indicates your current bearing:
N—North
S—South
E—East
W—West
NE—North East
NW—North West
SE—South East
SW—South West
Seeing your current heading while navigating may help you stay on course.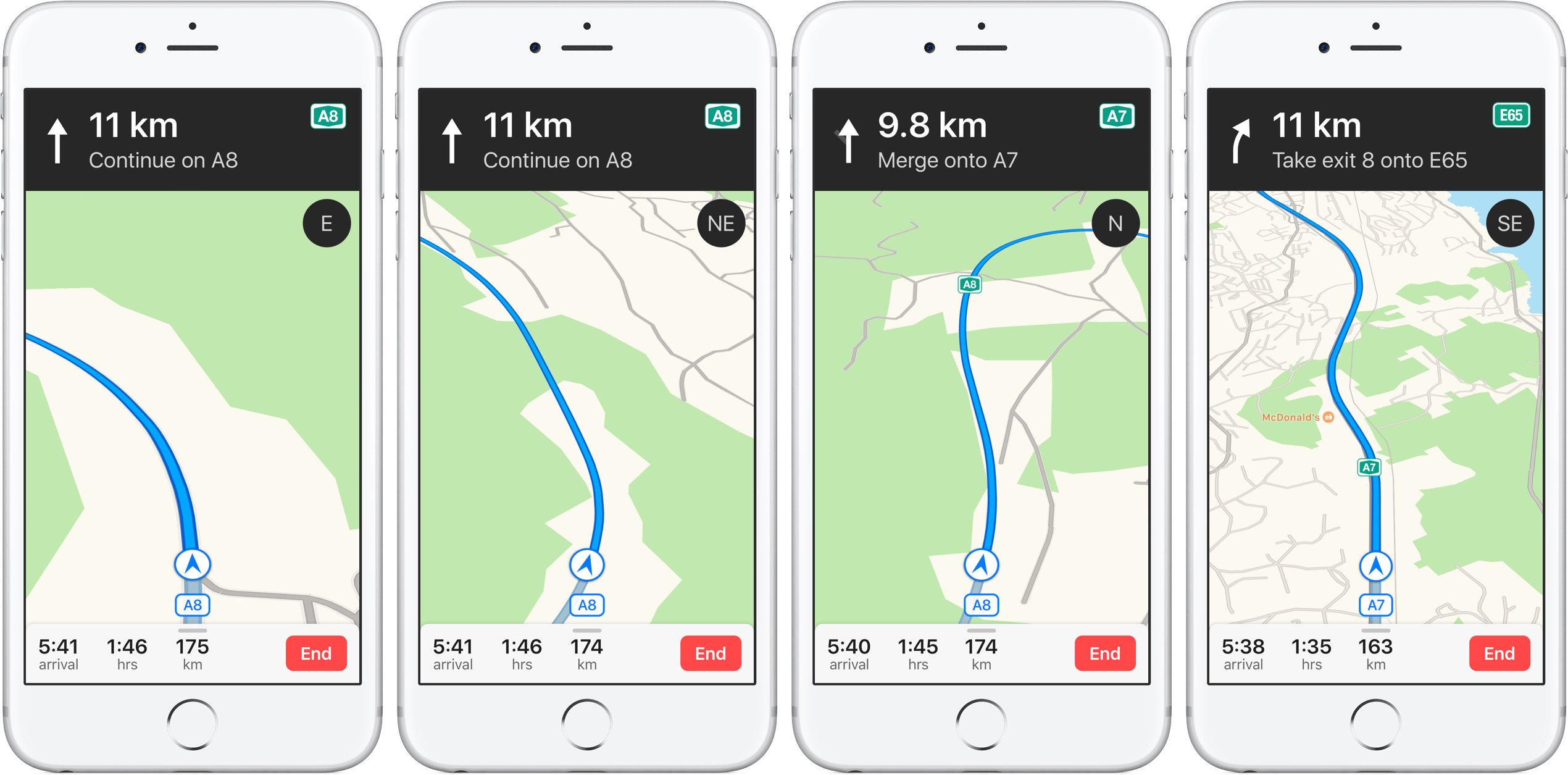 And that's how the way the cookie crumbles, ladies and gents!
True North or Magnetic North?
Your iPhone's compass can be set to follow True North or Magnetic North.
True North—Also called Geodetic North, True North indicates the direction along the Earth's surface towards the geographic North Pole. Geodetic True North differs from Astronomical True North by a few arcseconds because the local gravity does not always point at the exact rotational axis of the Earth.
Magnetic North—Shows the direction your iPhone's compass points toward the Magnetic North Pole, which is the point on the surface of Earth's Northern Hemisphere at which our planet's magnetic field points vertically downwards. The only place that occurs is near the Geographic North Pole and the Geomagnetic North Pole. Magnetic North setting may be preferred when you're following a magnetic compass.
If this sounds overly complicated, don't worry.
All you need to know is that your iPhone's compass always points in the direction of the Earth's magnetic field. For accuracy, set your iPhone to always use True North, not Magnetic North.
In Settings → Compass, slide the switch Use True North to the ON position.
Disabling the switch prompts your iPhone's compass sensor to use Magnetic North instead.
Although True North is recommended for all users, especially those who frequently use mapping apps over long distances, your iPhone's GPS should be just as accurate if you've opted to use Magnetic North.
Maps published by the United States Geological Survey and the United States Armed Forces denote True North with a line terminating in a five-pointed star. Maps published by the United Kingdom Ordnance Survey typically include a diagram which illustrates the difference between True North and Magnetic North at a point on the sheet.
Compass calibration and Location Services
If you use Apple Maps, a third-party mapping app or other apps where constant access to a refreshed compass reading is required, be sure to allow the compass feature to use iOS Location Services for calibration. To do so, slide the Compass Calibration switch to the ON position in Settings → Privacy → Location Services → System Services.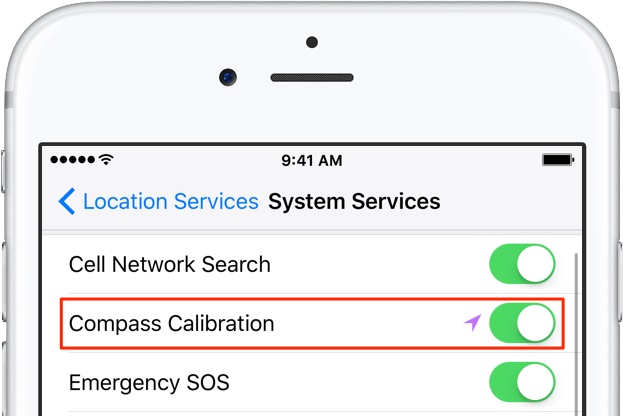 Disabling this switch may cause Apple Maps and third-party apps requiring reliable compass access to take a much longer time to refresh your relativity to True North.
Do you use the compass feature in Apple's mapping app?
If you like this how-to, please pass it along to your friends and family and don't forget we welcome your feedback and ideas for future tutorial coverage via tips@iDownloadBlog.com.
Source link: http://www.idownloadblog.com/2017/04/28/how-to-iphone-compass-apple-maps-navigation/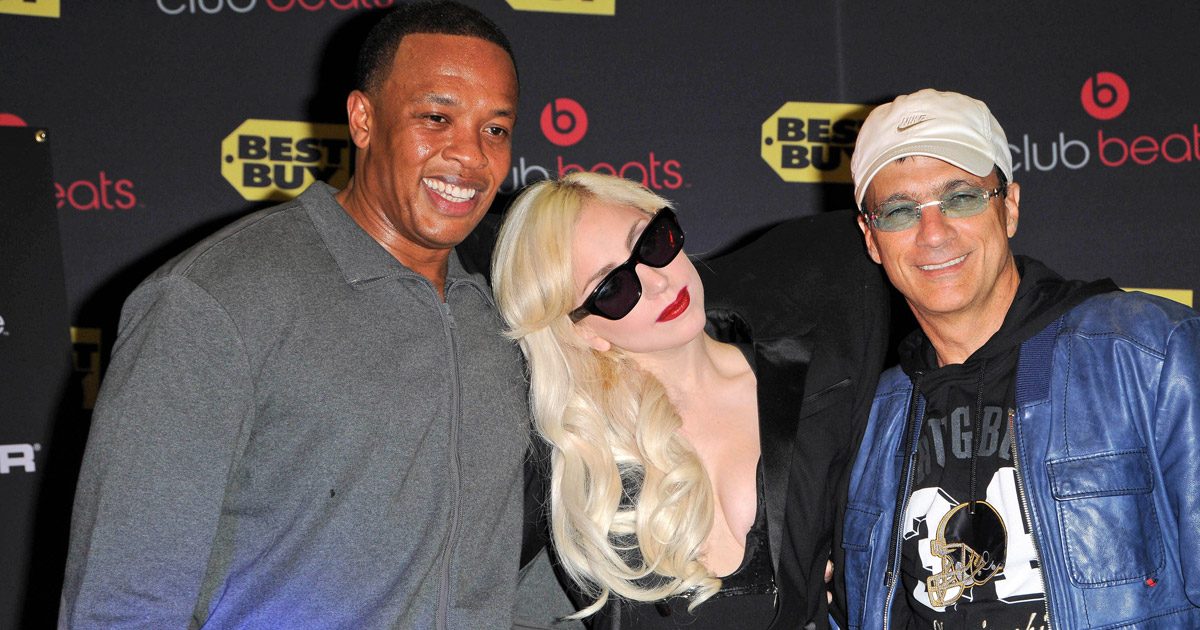 Music legend and Apple executive Jimmy Iovine wants nothing less than for Apple Music to be, "an overall movement in popular culture." Mr. Iovine made the comment to Bloomberg for a piece about his efforts to go big with Hollywood.
Apple Music is Apple's streaming music service, but the company has been running original video content, too. Not so much as, say, Amazon or Netflix, but Bloomberg said its an experiment that could get bigger.
"I'm trying to help Apple Music be an overall movement in popular culture, everything from unsigned bands to video," he said. "We have a lot of plans. We have the freedom, because it's Apple, to make one show, three shows, see what works, see what doesn't work until it feels good."
Apple Music and Video
Mr. Iovine has been focusing on music-related video content. These include documentaries, Carpool Karaoke (delayed), and an app-developer show being produced by musician Wil.i.am. But, his sights are bigger, and Bloomberg said he's been talking to Hollywood heavyweights like Brian Graser (Empire and Genius) and some fellow named J.J. Abrams (Lost, Alias, Revolution, Cloverfield, Star Wars, Star Trek, and everything else).
Which brings up another fun little tidbit. The report said that Mr. Iovine's penchant for meeting with people without clearing it with his fellow execs at Apple is making folks tense. Apple is a company known for its discipline and control, but Jimmy don't care. Which is, perhaps, why there seems to be so much happening in Apple Music.
The very last line of the Bloomberg piece is the real takeaway from the story:
The bottom line: If Iovine has his way, Apple's foray into video programming will be the start of another episode of world domination.
Which is probably why Jimmy Iovine gets away with being a loose cannon.
Source link: https://www.macobserver.com/news/jimmy-iovine-wants-apple-music-movement-pop-culture/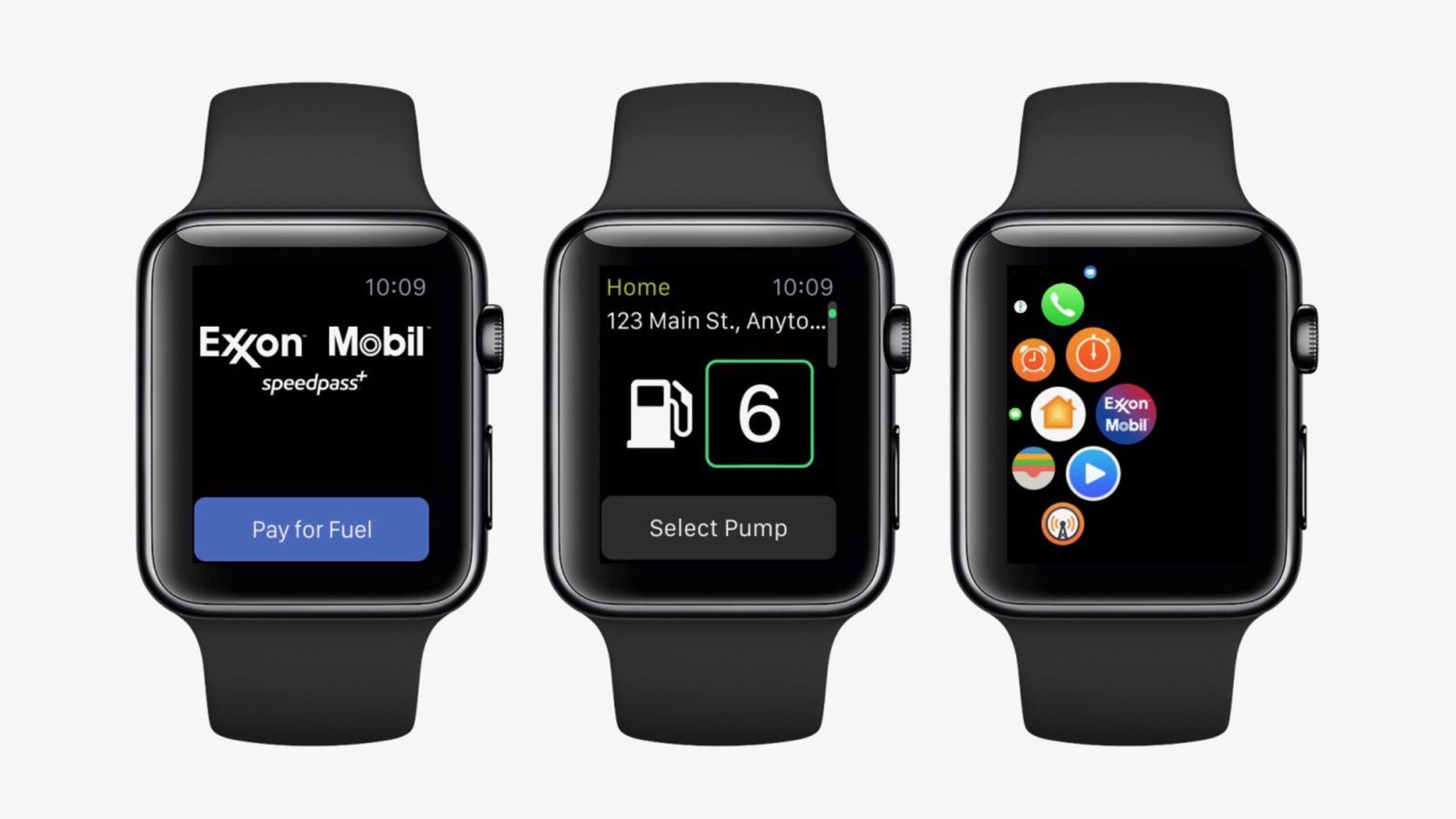 Exxon updated its Speedpass for Apple Watch app today, finally letting customers pay for gas using their Apple Watch. Although the app uses in-app Apple Pay for transactions, you can use it at Exxon Mobil gas stations even if they don't have a contactless payment system. App details below.
Speedpass+ App Notes
From the update notes for the Speedpass+ app, which is now at version 4.5:
Apple Watch – Pay for gas using your Apple Watch with the Speedpass+ app. Filling up just became even easier.

Ford SYNC 3 – Pay for fuel using the Speedpass+ app in compatible Ford SYNC®3 models. You can select and authorize the pump using voice commands or use the in-dash screen to complete your transaction.

Faster access – Use Touch ID to login to the app faster.
How To Get Started
As long as you've updated your Apple Watch to watchOS 3, you can use this feature. All you need is the Speedpass+ app, and an account. You don't need to keep a credit card on file. The next time you're at an Exxon Mobil, just pick the right gas pump number in the app and complete the transaction with Apple Pay when you're done.
Source link: https://www.macobserver.com/news/exxons-speedpass-apple-watch-supports-apple-pay/