Get HotMacNews- iOS App and Homepage
To access HotMacNews on your computer Click Here (It makes a great Home Page)
To download iPhone or iPad app (HotMacNews2) click here HotMacNews2
**Once in HotMacNews Home Page click on Preferences to customize to your needs.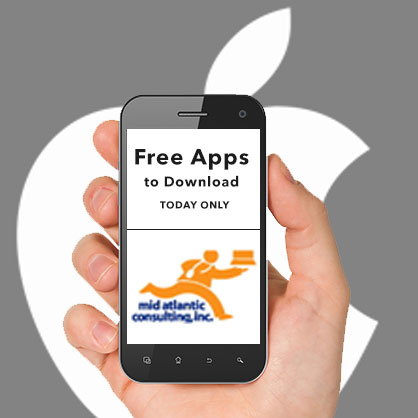 Max & Meredith: The Search for Percival , Shark Puzzles for Kids Jigsaw Wonder Collection , Paintkeep Painting and more
Universal:
Max & Meredith: The Search for Percival ( $3.99 → Free ) Move On Pluto LLC
Max and Meredith: The Search for Percival is more than your average interactive storybook. It's also a choose your own adventure game. Max's dog has gone missing, and your child must formulate a plan. Whichever direction they choose, it'll lead them down a unique storyline filled with interactive elements. The storybook also includes a narration mode and an original soundtrack.
Shark Puzzles for Kids Jigsaw Wonder Collection ( $1.99 → Free ) Eggroll Games LLC
You won't be able to resist the wonder of this jigsaw puzzle game. Each of the 44 jigsaw puzzles features a breathtaking shark photo to reconstruct. The jigsaw puzzles can be broken up into as few as four pieces and as many as 24. You're also able to choose whether or not you want a colored background and outline hints. What more could you ask for?
Paintkeep Painting ( $2.99 → Free ) Nine Curves The app includes seven watercolor filter presets that can be applied to any photo in your library. The presets are fully customizable, allowing more control over the finished product. After a you've applied a filter you can compare your newly transformed photo against the original by tapping on it. The app also includes 23 border options to choose from, and the ability to add a signature to your work.
Blue – weather forecast ( $0.99 → Free ) Oak Studios, LLC Blue color-codes your forecast. Swipe vertically to travel through time hour-by-hour. The color gradient will change based on the forecasted temperature, with purple being extremely cold and pink being extremely hot. You're able to swipe your way through seven full days of weather. The app automatically determines your location, language, and measurement unit.
Source link: http://appadvice.com/apps-gone-free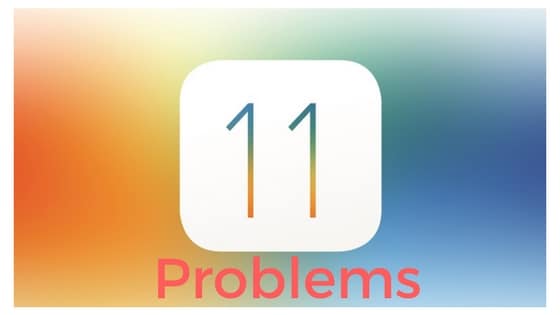 iOS 11 brings some cool new features like the customizable Control Center, powerful multitasking features for iPad, redesigned App Store, and lots more, but like any major iOS software update, there have been reports of users facing problems with iOS 11.
We take a close look at all the problems with iOS 11 and what you can do to fix them.
#1. Not Getting iOS 11 Software Update
If you don't get the iOS 11 software update when you go the Settings app and navigate to General > Software Update, then please check the list of compatible iPhones and iPads with iOS 11. iOS 11 is not available for the following iOS devices.
It is also possible that you're not getting the iOS 11 update because you've installed iOS 11 GM. Since the build number of iOS 11 GM and iOS 11 public release is the same, you won't get an update as you're already on the iOS 11 build that was released to the public.
If your iOS device is compatible with iOS 11, and you haven't installed iOS 11 GM, then you can check our post on how to install iOS 11 update on your iPhone, iPad or iPod touch using iTunes.
#2. iOS 11 Software Update Failed
This usually occurs when you are trying to download a new iOS software immediately after it is released as the surge in traffic can cause the update requests to fail.
Since the initial rush to update has passed, you shouldn't hit the issue if you try to download and install the iOS 11 update now. You can also check our article for tips on how to fix the iOS 11 software update failed error.
#3. 32-bit Apps not working
As we had reminded on the day of the iOS 11 release, 32-bit apps won't work in iOS 11. Apple has dropped support for 32-bit apps in iOS 11. If you want to use a 32-bit app then the only option is to downgrade back to iOS 10.3.3 till Apple is still signing the iOS 10.3.3 firmware file.
#4. Installed Apps Start Crashing
It can be frustrating when your favorite apps start crashing after installing a new software update. You can try the following solutions to fix the issue:
#5. Control Center is not turning off Wi-Fi and Bluetooth
One of the issues readers have been reporting is that disabling Wi-Fi and Bluetooth from Control Center in iOS 11 doesn't seem to disable them completely, they are required to disable it from the Settings app to disable them completely which they found quite annoying.
Apple has confirmed that that is the expected behavior in iOS 11. Bluetooth and Wi-Fi are not fully disabled when turned off in Control Center in iOS 11. When you turn off Bluetooth or Wi-Fi in Control Center, the iOS device will immediately disconnect from Wi-Fi networks and Bluetooth accessories, but they will continue to be available for what Apple calls important features such as AirDrop, AirPlay, Apple Pencil, Apple Watch, Continuity features like Handoff and Instant Hotpot and Location Services. Please check our post for more details.
#6. Can't Send an Email with iOS 11 and Outlook.com or Exchange Mail Account
It looks like users are not able to send an email with iOS 11 and Outlook.com or Exchange Mail Account. Apple has acknowledged the issue and is working with Microsoft to fix it. But the fix will be available only in the upcoming software update.
#7. New iPad Dock keeps Disappearing
iOS 11 brings powerful multitasking features like the all-new Dock, drag and drop and lots more. If you have noticed that the iPad Dock keeps disappearing, then don't worry, that's expected behavior. Just swipe up from the bottom of the display to access the iPad Dock. You can check our post on how to use the new iPad multitasking features in iOS 11.
#8. Where is Messages in iCloud
'Messages in iCloud' was one of the most talked about features at WWDC. It would finally solve the issue of iMessage fragmentation between different Apple devices. Once the feature is enabled, all Messages would be synced across iOS devices.
Messages in iCloud was available in the first few iOS 11 beta, but Apple removed it in iOS 11 beta 5. It was not included in iOS 11 which was released to the public few days back. Apple has said that it will be available in a future software update to iOS 11.
#9. Can't Send Money to Friends With Apple Pay
The ability to send and receive money from friends is not available to Apple Pay users in iOS 11 currently. Apple has said that it will be available with an update to iOS 11 and watchOS 4 later this fall.
#10. Wi-Fi Problems
If you're not able to connect to the Wi-Fi network, then try to hard reset or force reboot your iPhone or iPad to see if it resolves the issue. If that doesn't work then you can try to reset network settings by going to Settings > General > Reset > Reset Network Settings. If these tips didn't help then check our post on how to fix iOS 11 Wi-Fi problems on your iPhone or iPad.
#11. Battery Draining Quickly
Some of our readers have complained that their iPhone's battery is draining faster after upgrading to iOS 11. The problem with battery life issues is that it is very subjective as it is based on your usage pattern, so it is difficult to pinpoint what exactly is causing a problem. If your iPhone's battery is draining faster after upgrading to iOS 11, then check our article for tips on how to fix battery life problems in iOS 11.
#12. Problem Connecting to Bluetooth Devices
If you're having problems connecting to Bluetooth devices after installing iOS 11 update then try to hard reset your iPhone or iPad. You can also try turning off Bluetooth, restarting your iPhone or iPad, and turning on Bluetooth again to see if it helps. If that doesn't work then check out the tips in our post to fix Bluetooth problems in iOS 11.
---
These are the common problems that users are facing after updating to iOS 11. If you stumble upon an issue that hasn't been mentioned here, then make sure to let us know in the comments below.

Source link: http://www.iphonehacks.com/2017/09/fix-ios-11-problems.html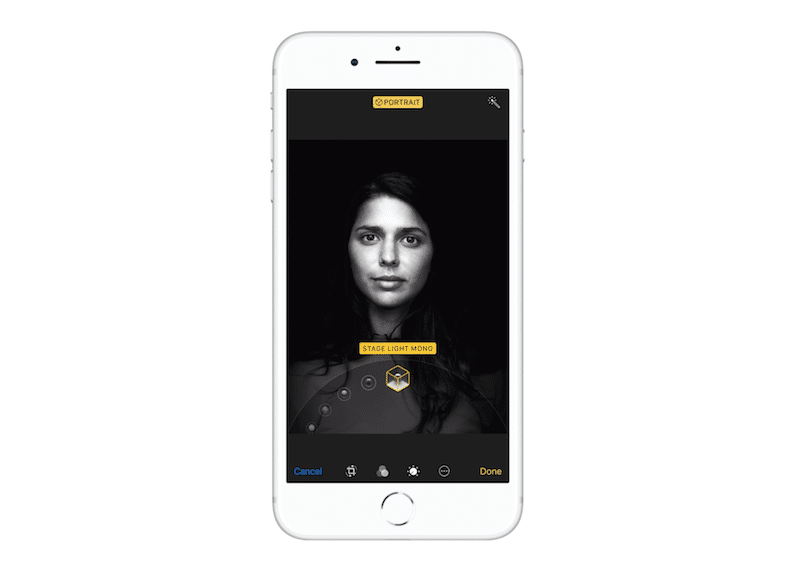 One of the biggest features in iPhone 7 Plus was the Portrait mode. Using the dual camera setup, you could create awesome depth effect photos right from your iPhone. It brought professional level depth photography to the masses. iPhone 8 Plus does the same for portrait lighting.
The new feature in iPhone 8 Plus brings professional level lighting effects to your iPhone. Portrait photographers usually use complex lighting equipment to light up your face in a certain way. They use the lighting to get the photo effect they want. Portrait Lighting feature lets you do the same without an expensive camera setup.
The Portrait Lighting Effects
The best thing about this new feature is that it's not disruptive. While it's in beta, it's possible that you'll run into weird issues. But it's easy to revert back to the original photo after the fact.
And you can add Portrait Lighting effect later on as well.
Right now, there are 5 different types of lighting effects.
Natural Light: This default Portrait Mode effect keeps the person's face in focus and blurs the background.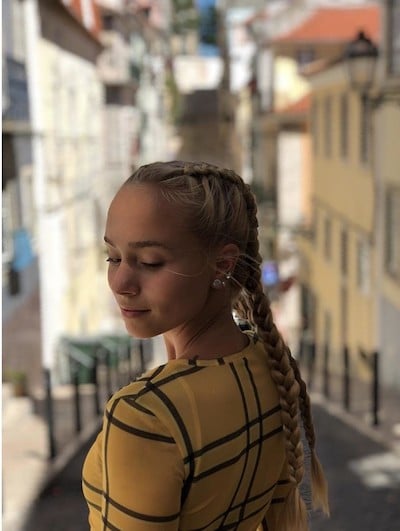 Studio Light: This is probably the best effect and the one you'll end up using often. This effect brings out more detail in the person's face. It's also more brightly lit.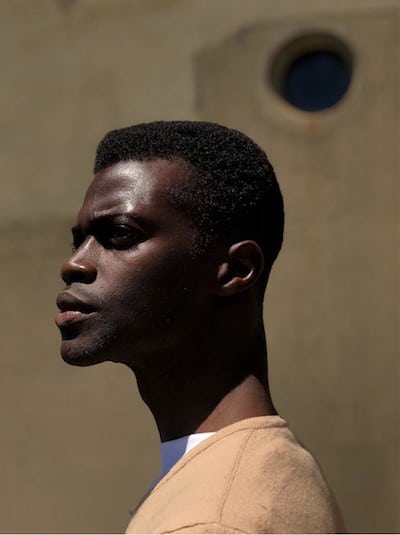 Contour Light: Now things start to get dramatic. This effect will add a shadow to the face and the surroundings.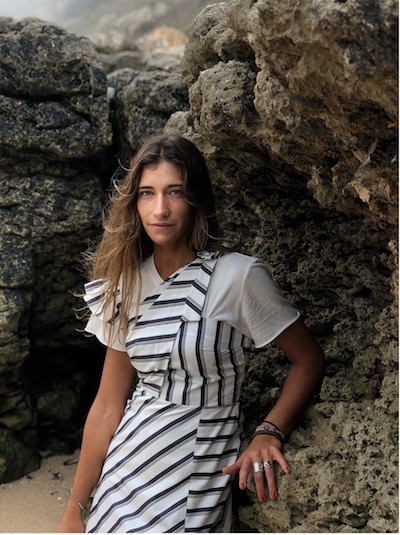 Stage Light: The background will be pitch black and the subject will still be in color (although the colours will be a bit muted).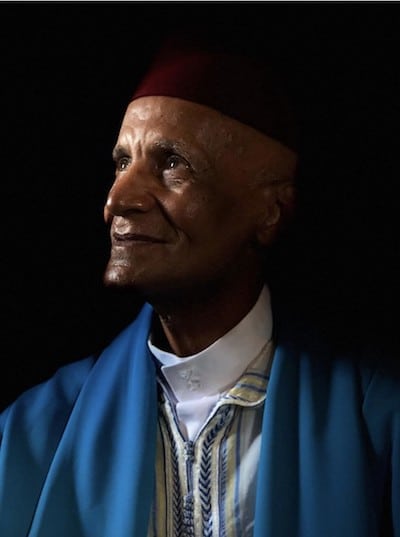 Stage Light Mono: If you want a black and white portrait that only shows the face, and turns everything else dark, this is the effect for you.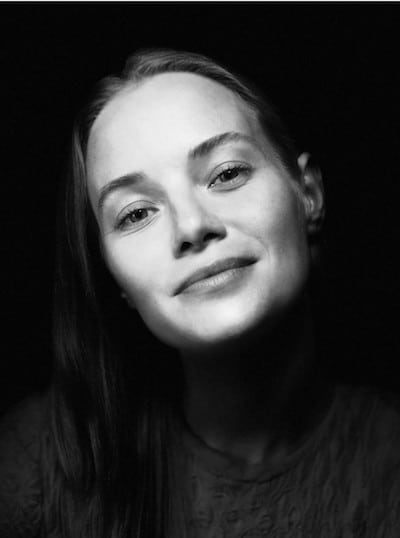 How to Choose Portrait Lighting Effects From Camera App
You can use Portrait Lighting feature from the Camera app, while you're taking photos. You'll see a live preview of the effect.
Step 1: Launch the Camera app
Step 2: Swipe to select the Portrait Mode.
Step 3: Tap on Natural Light to get the slider that lets you swipe through the effects.
Step 3: Move through the effects like a carousel. As you switch between the effects, you'll see that the preview on top changes as well.
Step 4: When you like what you see, just hit the shutter button.
How to Add or Edit Portrait Lighting Effects Later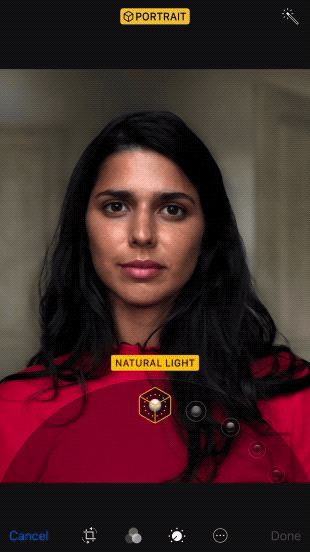 When you're shooting, you might not want to spend time deciding the best lighting for the subject. You don't have to. Just make sure you're shooting using Portrait Mode.
Step 1: Open the Photos app and find the Portrait mode shot you want to edit.
Step 2: From the photo, tap on Edit.
Step 3: You'll see the familiar Portrait Lighting carousel in the bottom. Scroll to see all the effects. Tap on an effect to add it.
Step 4: If you want to go back to the default effect, just go back to Natural Lighting effect.
Step 5: Tap on Done to save the photo.
We were able to take some great photos with the new Portrait Lightning feature in Portrait mode. It seems like a cool feature. But we think it still needs some work as the edges of the hair and the body seemed to merge with the background especially in Stage Light mode making the photos look a little weird. But like the Portrait mode last year, Portrait Lighting is also in beta currently, so we expect it to get better.
What Do You Think of the New iPhone 8 Plus Camera?
What kind of shots have you captured with the new iPhone 8 Plus camera? Share with us in the comments below.

Source link: http://www.iphonehacks.com/2017/09/how-to-use-portrait-lighting-on-iphone-8-plus.html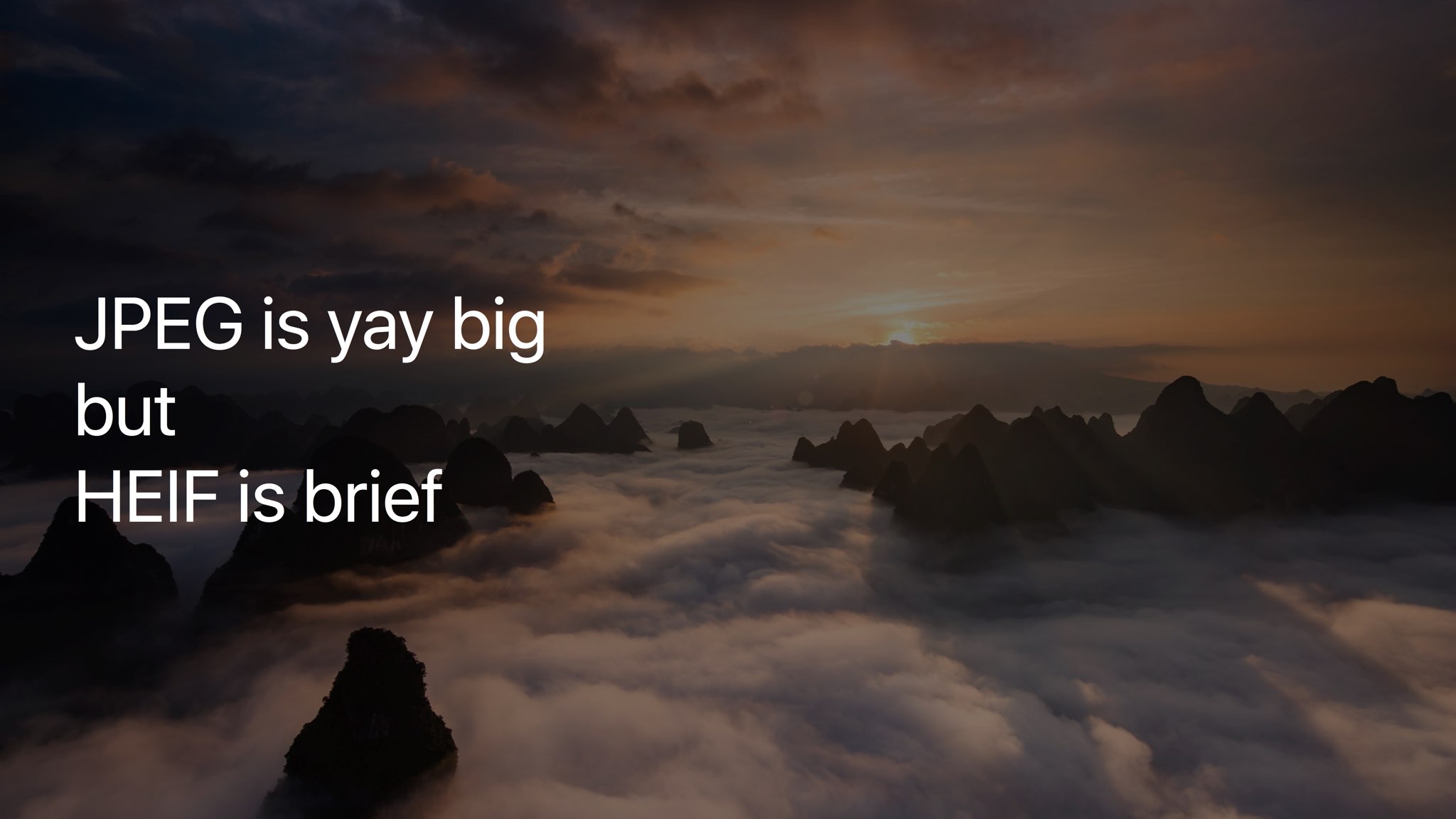 iOS 11 introduced rich support for the modern HEIF and HEVC (H.265) codecs developed by the Moving Picture Experts Group that keep high-resolution photos and videos taken with iPhone and iPad from eating up all your available storage.
Your HEIF photos and HEVC videos take up half the space without sacrificing image quality.
Being able to take more photos and shoot longer 4K videos before your device fills up is going to make owners of lower-capacity devices very happy. And best of all, these highly efficient codecs are industry standards, not Apple's proprietary formats.
File size shootout: HEIF/HEVC vs JPG/MOV
To display HEIF images and HEVC videos, your iPhone or iPad must have at least an Apple A9 chip. To capture in HEIF/HEVC, the device must run an A10 Fusion chip or newer.
Here's how HEIF images and HEVC videos are stored on your device:
HEIF images—Saved with the .heic extension.
HEVC videos—Saved with the .mov extension, like regular iPhone videos, but compressed using the much more efficient H.265 codec.
The Camera app on supported devices defaults to capturing in HEIF/HEVC.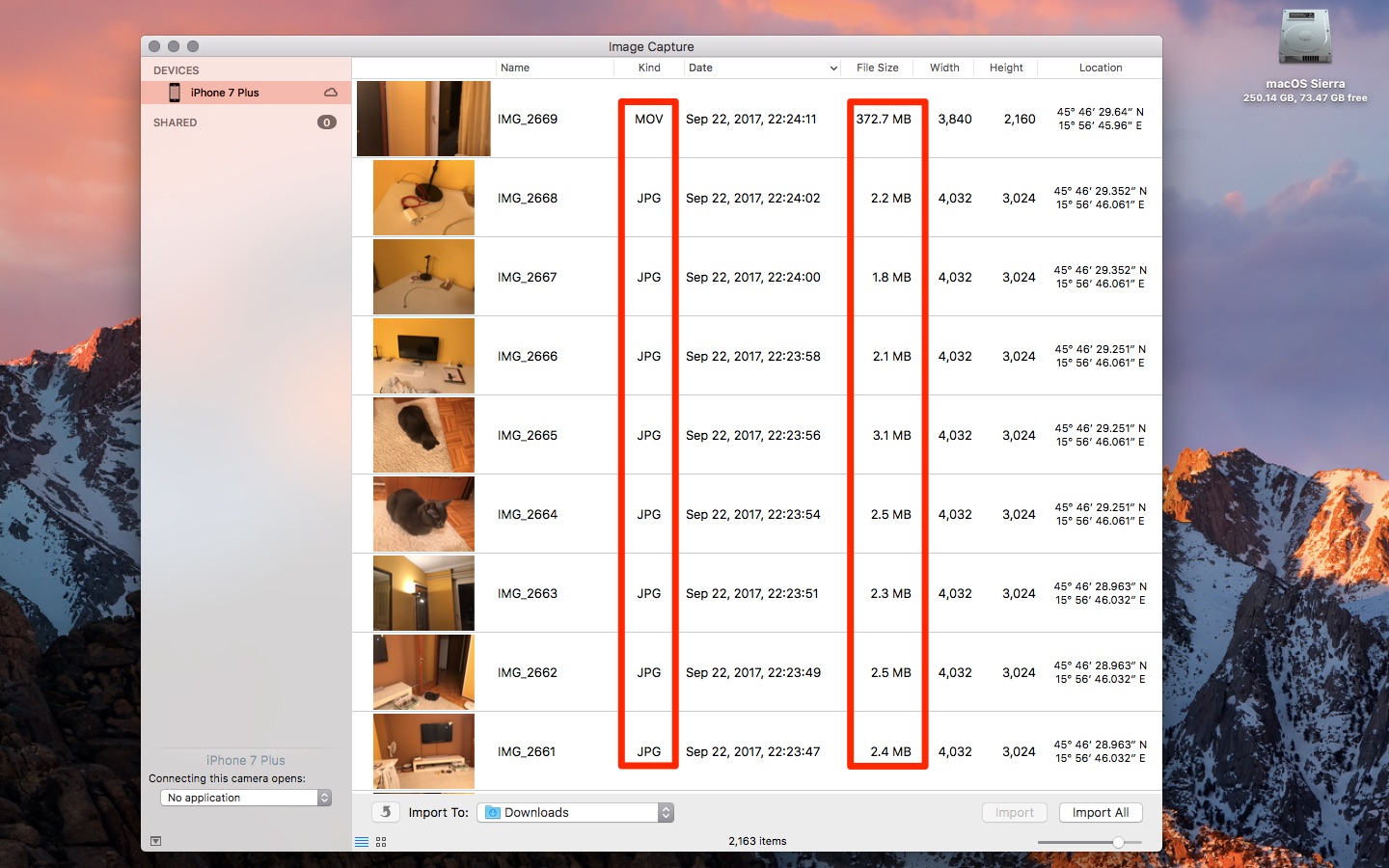 Some photos/videos I took with my iPhone 7 Plus in standard MOV/JPG formats.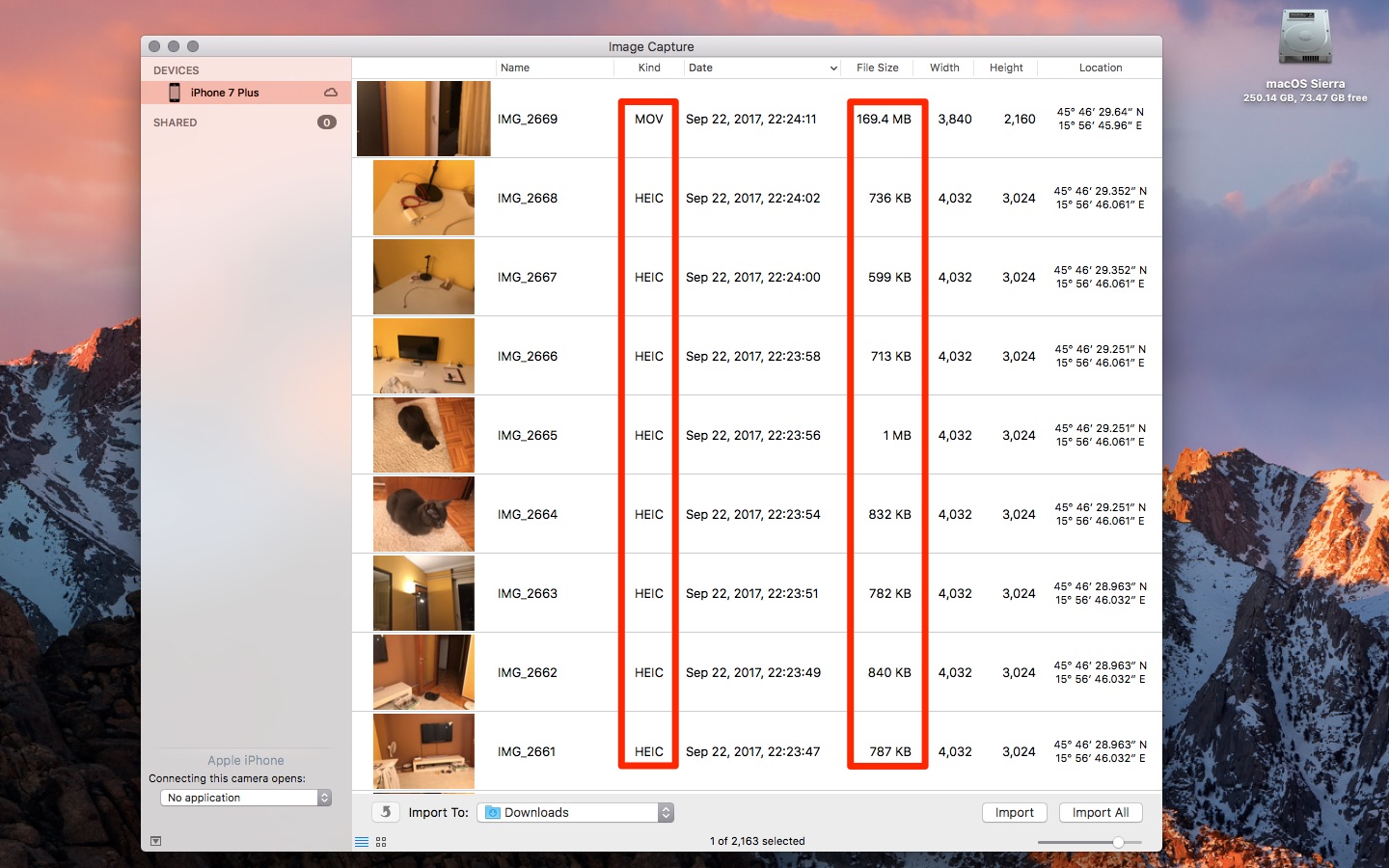 The same captures made using HEVC/HEIF. Note the significant difference in file size!
If that hasn't sold you on the major storage-saving benefits afforded by the HEIF/HEVC codecs, then you must be thinking , "If I capture in HEIF/HEVC I'm not going to be able to share my photos and videos with people who aren't on iOS 11," right?
Not so fast…
Selecting camera capture format in iOS 11
You can toggle between HEIF/HEVC and good ol' JPG/MOV(H.264) in Settings → Camera.
Hit a new Formats subsection, then choose your preferred camera capture format:
High Efficiency—Encode photos/videos you take using the HEIF/HEVC codec.
Most Compatible—Always use JPG for images and MOV for videos.
NOTE: If you don't see this section, your device doesn't support capturing in HEIF/HEVC.
If you're tempted to hit "Most Compatible" and be done with it, don't.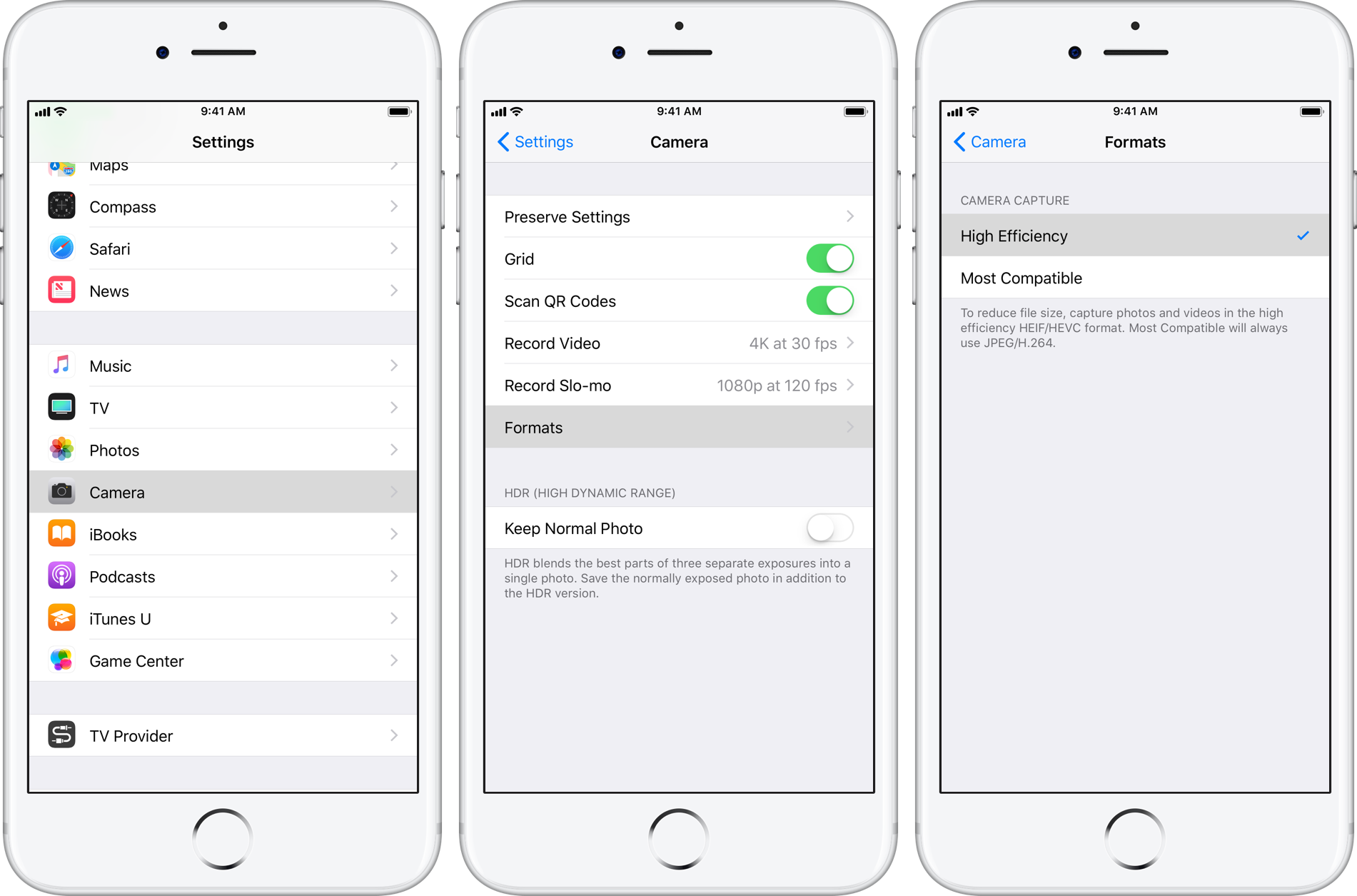 Going with "High Efficiency" gets you half smaller videos/photos without losing quality.
But won't I run into annoying compatibility issues when sharing HEIF/HEVC media with devices or services that don't understand these new formats, I hear you ask.
Don't worry—Apple has thought of that, too.
Choosing media export format in iOS 11
You can have the operating system to always share your photos and videos in their original format or set it to check for capabilities of a target device and—if necessary—automatically transcode HEIF/HEVC items into JPG/MOV formats.
Go to Settings → Photos and make the choice underneath the Transfer to Mac or PC heading:
Automatic—Automatically transfer photos and videos in a compatible format.
Keep Originals—Always transfer photos and videos in the format they were taken in originally, without checking for compatibility.
NOTE: If you don't see this section, the device doesn't support decoding HEIF/HEVC content.
Setting this to "Automatic" ensures you'll be able to reap all of the storage-saving benefits provided by capturing in HEIF/HEVC without ever worrying about compatibility.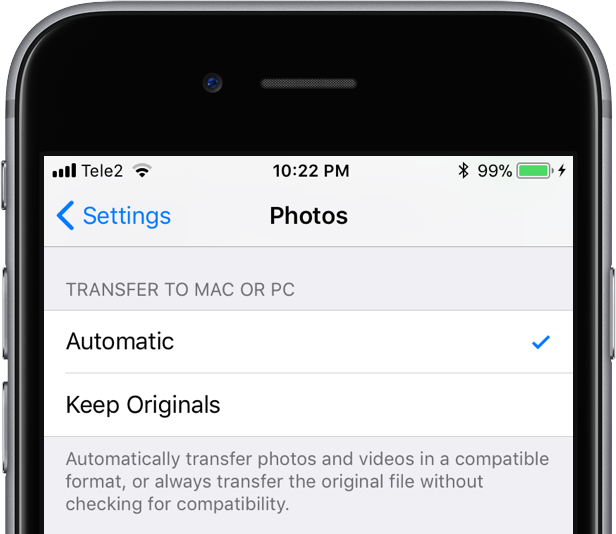 Because it "just works," the Automatic setting should be always enabled.
The "Automatic" option is not restricted to iOS → Mac/PC transfers.
Every time you use iOS's multi-purpose Share sheet, the operating system checks for compatibility of a chosen target device, app or service to determine if it should convert HEIF/HEVC items being shared into JPG/MOV format. The originals remain intact in the Photos app and any converted files are discarded upon sharing.
TUTORIAL: How and where to share faster with AirDrop
Example: if you share an HEIF image with Mail, your iPhone automatically coverts it and attaches a JPG to ensure compatibility because there's no way it could tell from an email address if the recipient is on a supported device.
But if you beam a HEVC video over AirDrop to an iPhone 6s running iOS 11, no conversion takes place because a) AirDrop is able to check for compatibility; and b) the phone runs an A9 chip which is required to decode HEIF with hardware acceleration.
Wrapping it all up
Summing up, Apple went all in with HEIF/HEVC support in iOS 11, tvOS 11 and macOS High Sierra. These new codecs have a bunch of other benefits including non-destructive cropping and rotation, support for 4K/8K/3D videos and much more.
Stay tuned to iDownloadBlog as we'll be diving deeper into these media formats and discussing what they mean to you and how they help future-proof Apple's platforms.
BOTTOM LINE: HEIF and HEVC keep file sizes low without degrading image quality.
Your HEIF images and HEVC videos sync with iCloud faster, support non-destructive manipulations in Photos and, ultimately, free up storage space so you can shoot even more photos and videos or fill your devices with more apps and content you care about.
Are you sold now?
Need help? Ask iDB!
If you like this how-to, pass it along to your support folks and leave a comment below.
Got stuck? Not sure how to do certain things on your Apple device? Let us know via help@iDownloadBlog.com and a future tutorial might provide a solution.
Submit your how-to suggestions via tips@iDownloadBlog.com.
Source link: http://www.idownloadblog.com/2017/09/23/how-to-ios-11-heir-havc/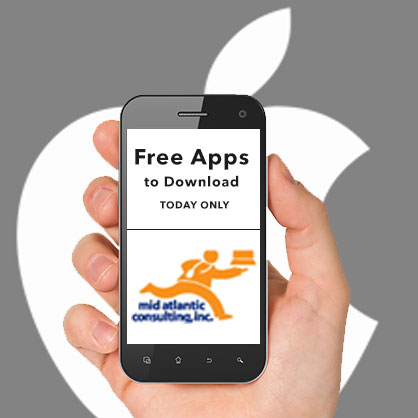 Astrå , BrainWave Study Smart , BrainWave Binaural Zen and more
Universal:
Astrå ( $0.99 → Free ) Pablo Molina Garcia
Astra provides a whimsical experience that can be enjoyed by gamers of all ages. You're put in control of Hemera, the goddess of daylight. You must help her fight the darkness by traveling across the universe collecting daylight. Tap to leap into the air and over your enemies, and tap again to break free from gravity and reach other planets. You're also able to slow down your descent with a tap and hold. The game includes 32 levels to explore, and two difficulty settings.
BrainWave Study Smart ( $0.99 → Free ) Banzai Labs BrainWave Study Smart syncs your brainwaves to specific frequencies to help with cognitive function. You're able to select from morning, midday, afternoon, evening, and late night programs, and choose a soothing background sound to accompany them. Then hit play and allow the app to sync your brainwaves to the low theta, delta, and beta waves. The app also allows you to adjust the signal intensity and save your settings for later use.
BrainWave Binaural Zen ( $0.99 → Free ) Banzai Labs
BrainWave Zen Meditation offers advanced brainwave entrainment therapy. You're able to select from morning, afternoon, and evening programs, and choose a soothing background sound to accompany them. Then hit play and allow the app to sync your brainwaves to the deeply relaxing low frequency alpha, theta, and beta waves. The app also allows you to adjust the signal intensity and save your settings for later use.
The Mystery of Blackthorn Castle ( $2.99 → Free ) Syntaxity Inc.
Uncle Henry is back at it again. This time he needs you and your newly acquired archeology skills to help him track down a mysterious artifact known to be hidden in the Castle Blackthorn in England. To find the long lost treasure you must pick the correct paths, solve puzzles, and search through old structures with just a tap. A built-in hint system will assist you when you're stuck, and a dynamic map will ensure you won't simply go running around in circles.
Source link: http://appadvice.com/apps-gone-free