Get HotMacNews- iOS App and Homepage
To access HotMacNews on your computer Click Here (It makes a great Home Page)
To download iPhone or iPad app (HotMacNews2) click here HotMacNews2
**Once in HotMacNews Home Page click on Preferences to customize to your needs.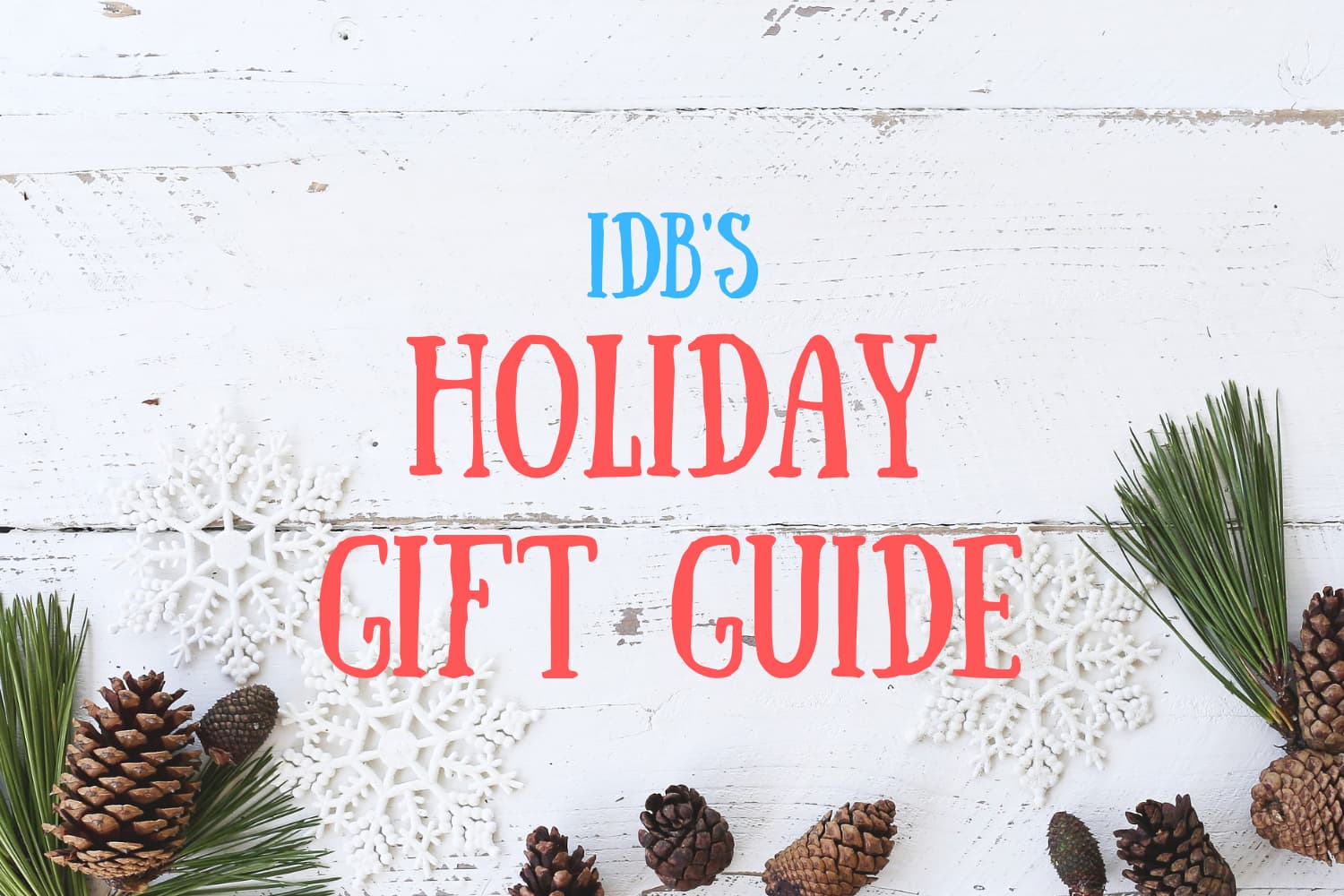 Holiday shopping in today's tech-driven world can be a daunting task, but never fear, iDB is here to help! Using our extensive product knowledge, we've put together a series of holiday gift guides with great gift ideas for a wide variety of ages, tastes, budgets and more. Today's guide focuses on outdoor adventure seekers.
Otterbox Venture 45 Cooler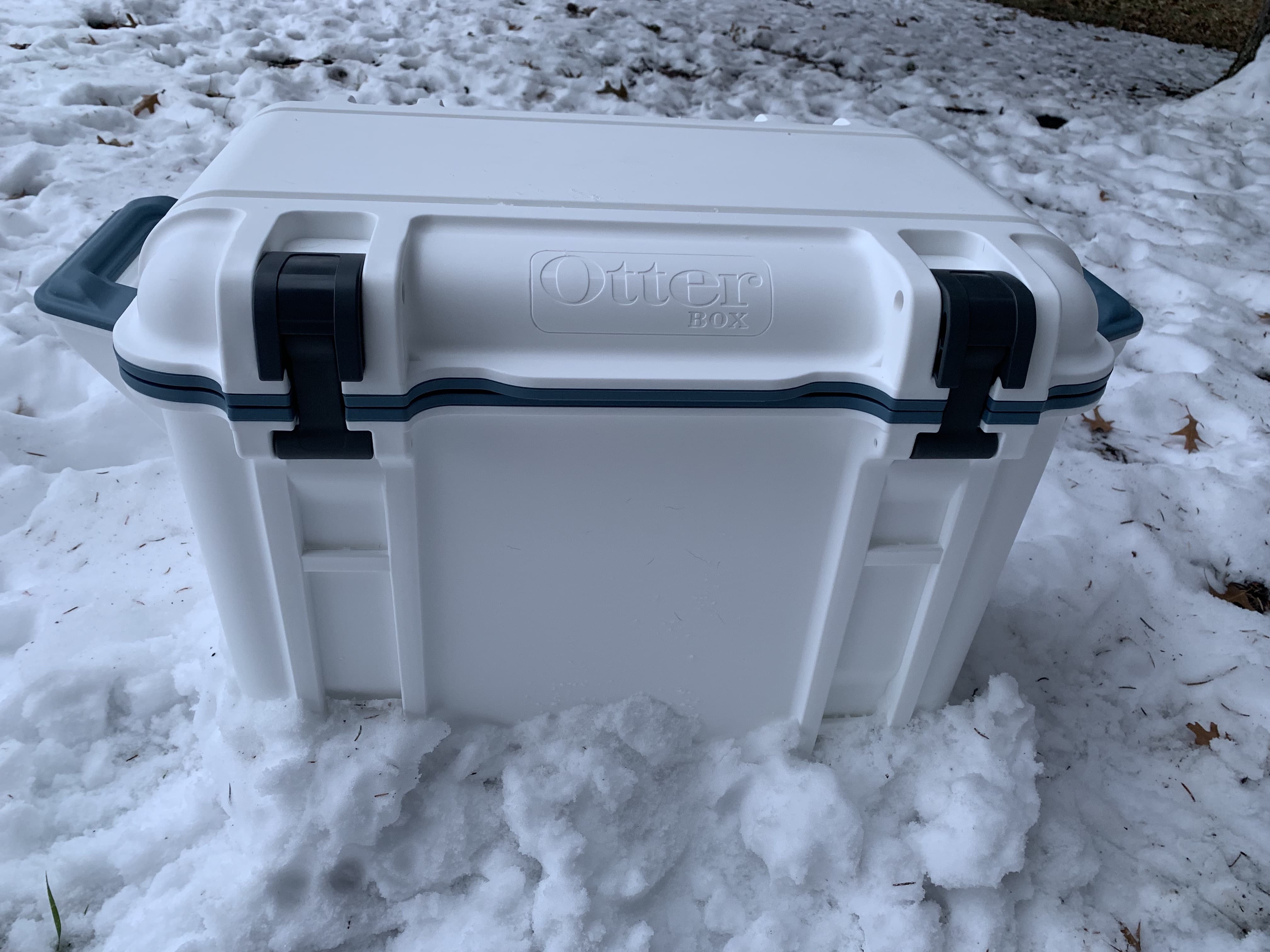 Enjoying camping? Stay an extra week with the Venture Cooler from Otterbox. It can keep ice for up to 16 days and it's built to withstand just about anything—including a bear attack. It also has a mounting system for attaching accessories, durable integrated handles and anti-slip rubber feet. Plus, it's built in the USA and backed by Otterbox's lifetime warranty.
Jackery Portable Power Station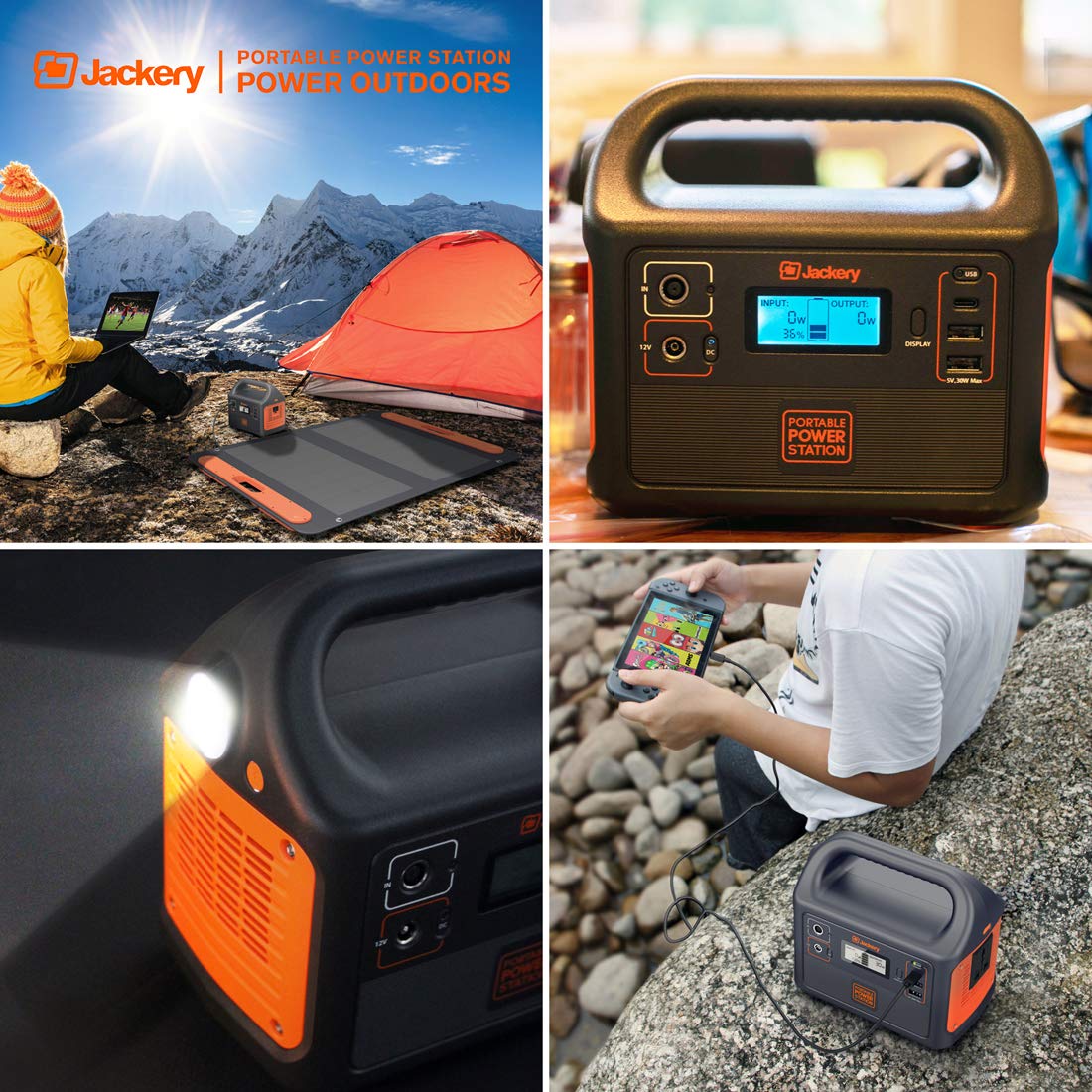 Some folks hit the outdoors to get away from their smartphones and other electronics, others like to bring them along. If the person you're shopping for falls in the latter category, consider getting them Jackery's Portable Power Station. It has just about every kind of plug/outlet you'd want and enough juice to recharge your phone 12 times, iPad 5 times or GoPro 20 times.
Osprey Transporter 65 Duffel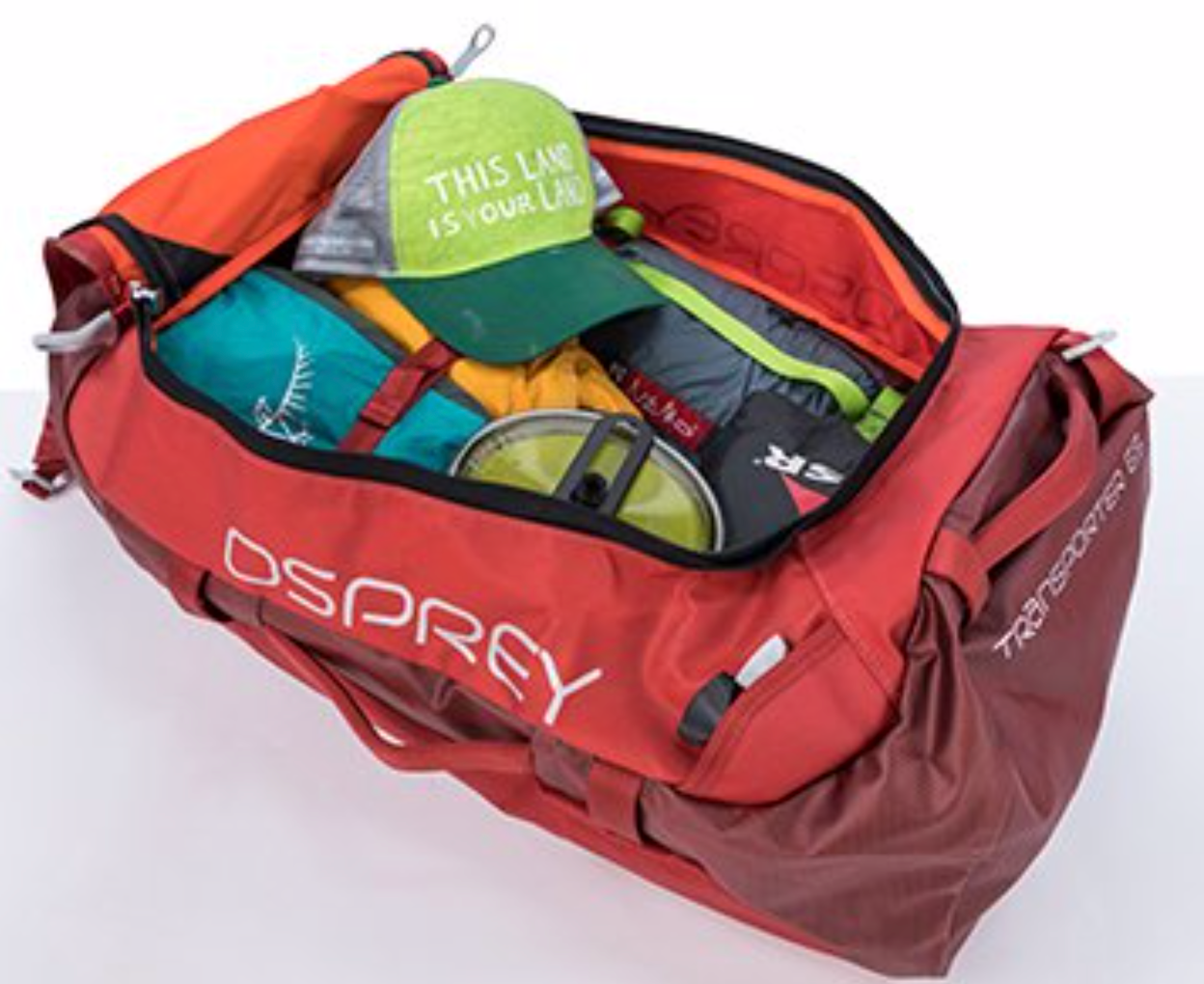 The Transporter Duffel is the perfect example of why Osprey is one of the most revered brands in the luggage/travel space. They've thought of everything here, from the large, lockable main compartment, to the 3D end pockets and four grab handles. Plus the dual-sided TPU coating and overlapping zipper rain flaps mean all of your gear will be protected from the elements.
Sunski Polarized Sunglasses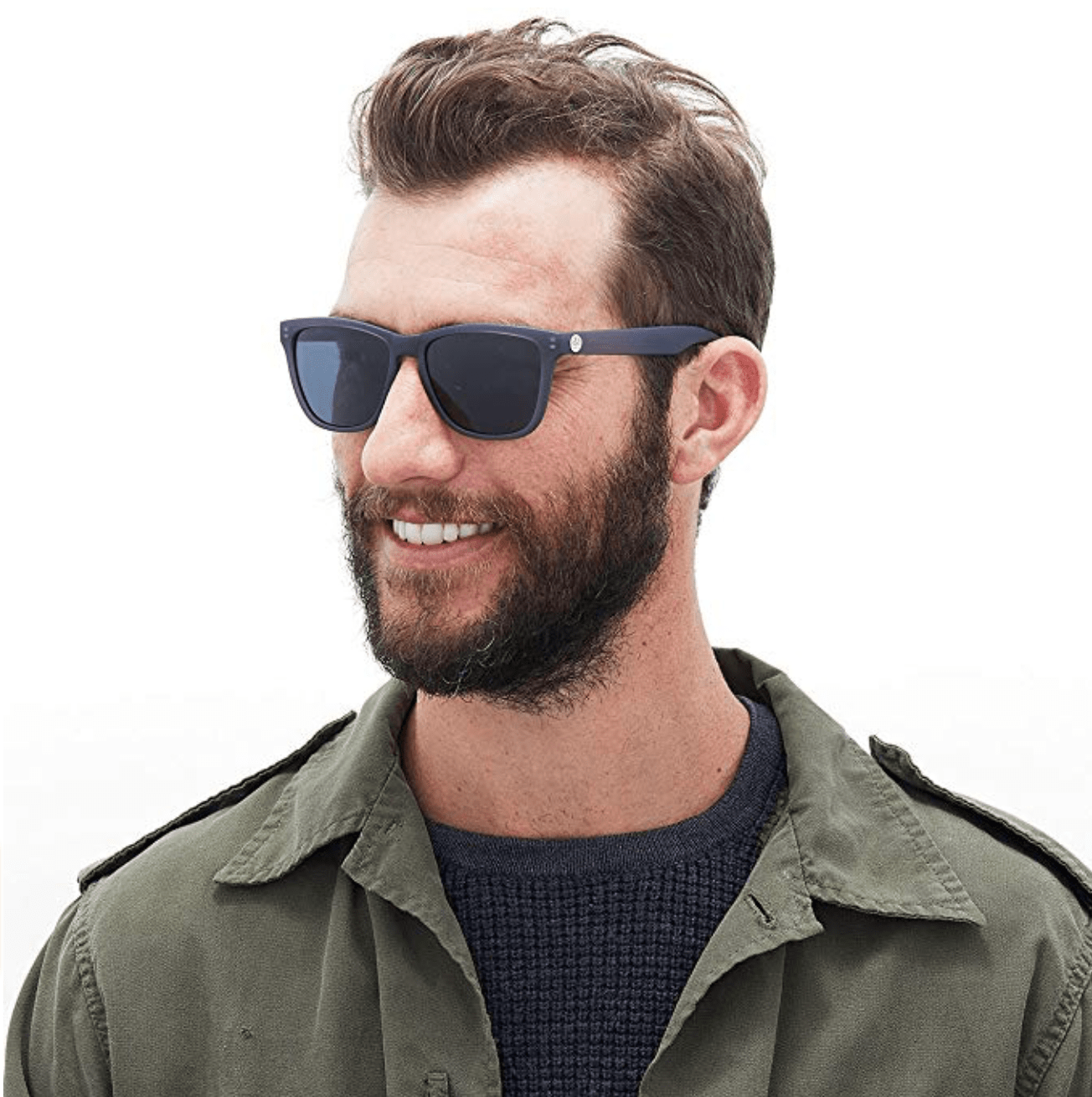 I've always thought a nice pair of sunglasses makes for a great gift, and this year I'm pointing to these from Sunski. They come in a wide variety of colors and designs, they have polarized lenses for added protection, and the polycarbonate frame is tough enough to withstand any adventure. My favorite feature, though, is how light and flexible they are. Hands down the most comfortable sunglasses I've come across.
LifeProof AQ9 Waterproof Speaker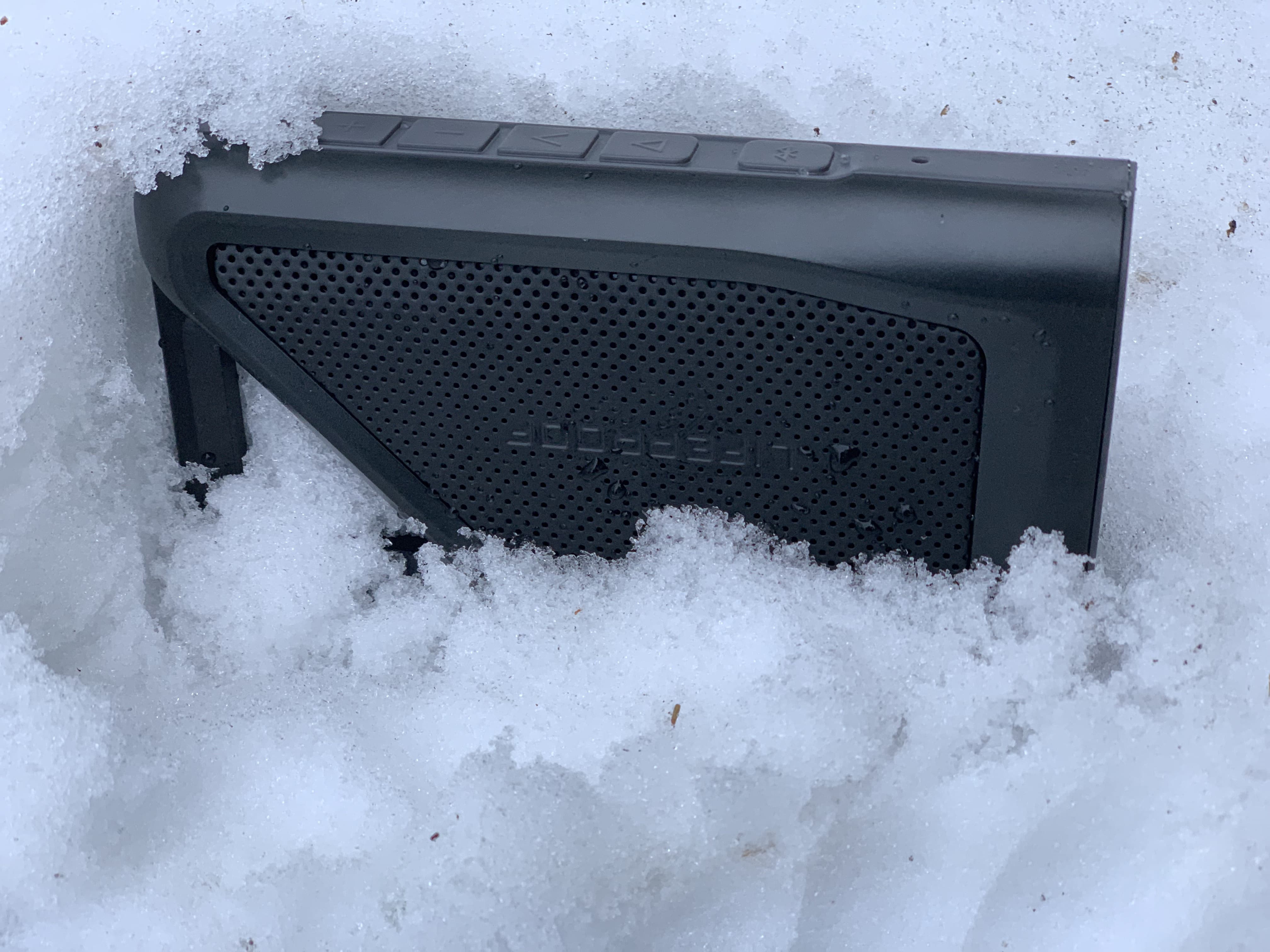 These days I tend to shy away from recommending Bluetooth speakers as gifts, but I'm willing to make an exception for the Aquaphonics AQ9 from LifeProof. The speaker is drop-proof, dirt-proof, snow-proof and water-proof, and it features a compact design that allows you to take it almost anywhere. It also has a built-in carabiner for easy attachment and the battery offers up to 16 hours of playback.
GoPro HERO7 Waterproof Camera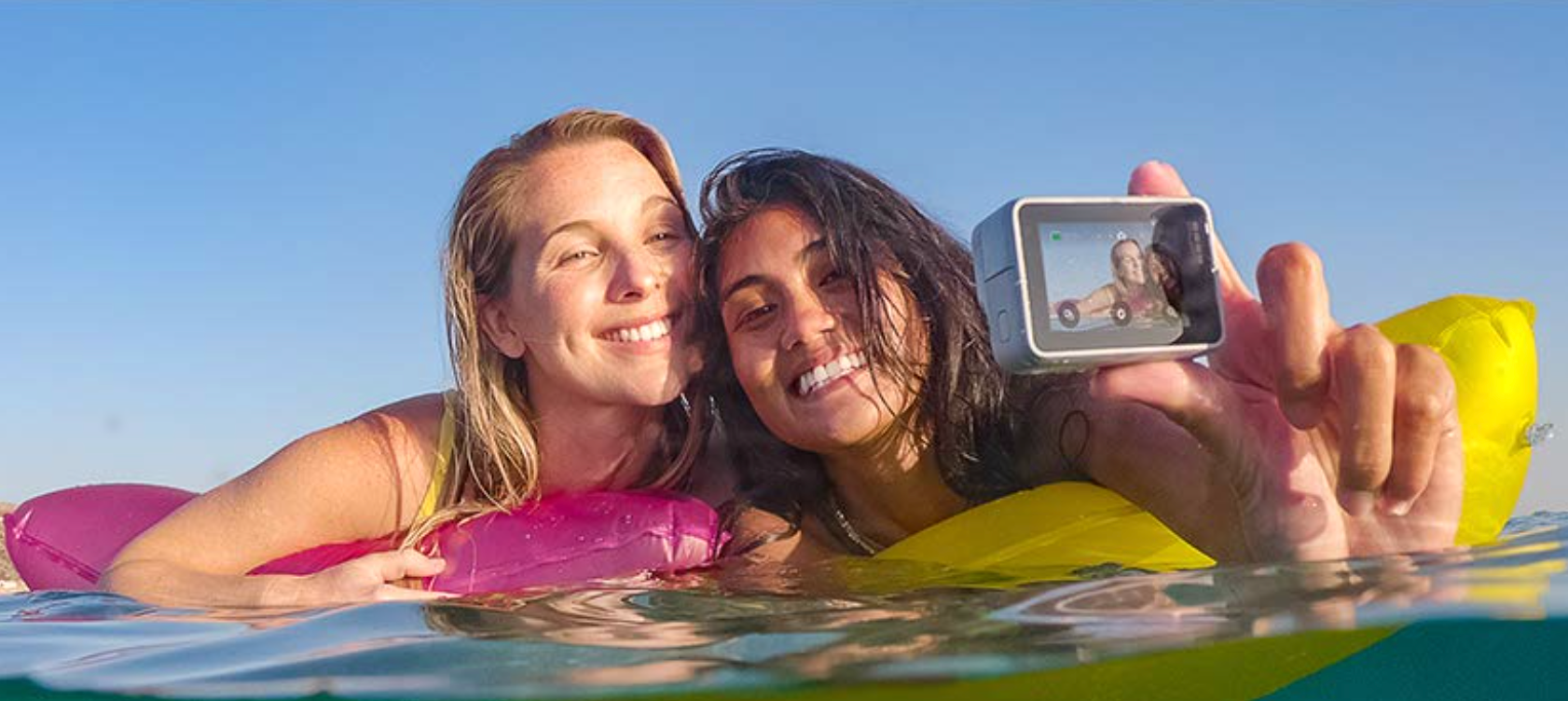 What better gift is there for an adventure-seeker than a waterproof action camera? The GoPro HERO7 White offers more features for less money than any past GoPro model. Those features include full 1080p HD video @ 60fps, 10MP photos, an intuitive touchscreen, built-in video stabilization, built-in Bluetooth and Wi-Fi for easy sharing, and a slew of other options you'd want in a portable action cam.
Moment Wide Lens for iPhone
For those that would rather take photos and videos with their smartphone, check out the Wide Lens from Moment. I'm not a huge fan of clip-on lenses, but this one is widely considered to be the best on the market. As the name suggests, the Moment Wide allows you to capture 2x more picture—perfect for landscapes, group photos and more. It's made with cinema-quality glass and Moment offers a number of compatible cases.
Ryze Tello 720p Quadcopter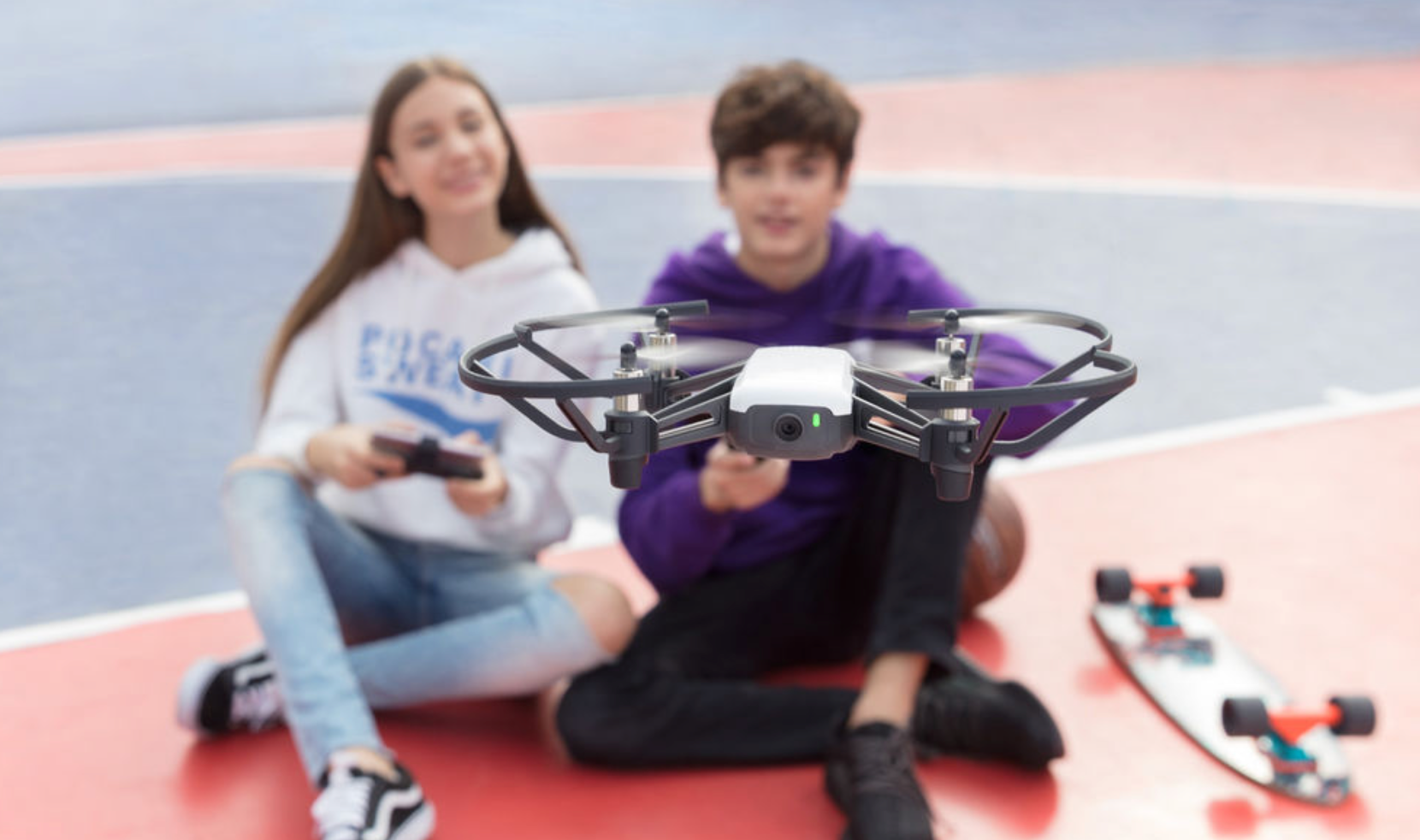 Of course, no outdoor gift guide would be complete without a drone. There are a lot of options out there, but for the money we really like the Tello Quadcopter. It's made using DJI components and flight tech and you can fly it using just you're smartphone. Other features include 720p video, 5MP photos, up to 13 minutes of flight time and 100m range. Plus, you can launch it and land it from the palm of your hand.
Mujjo Touchscreen Gloves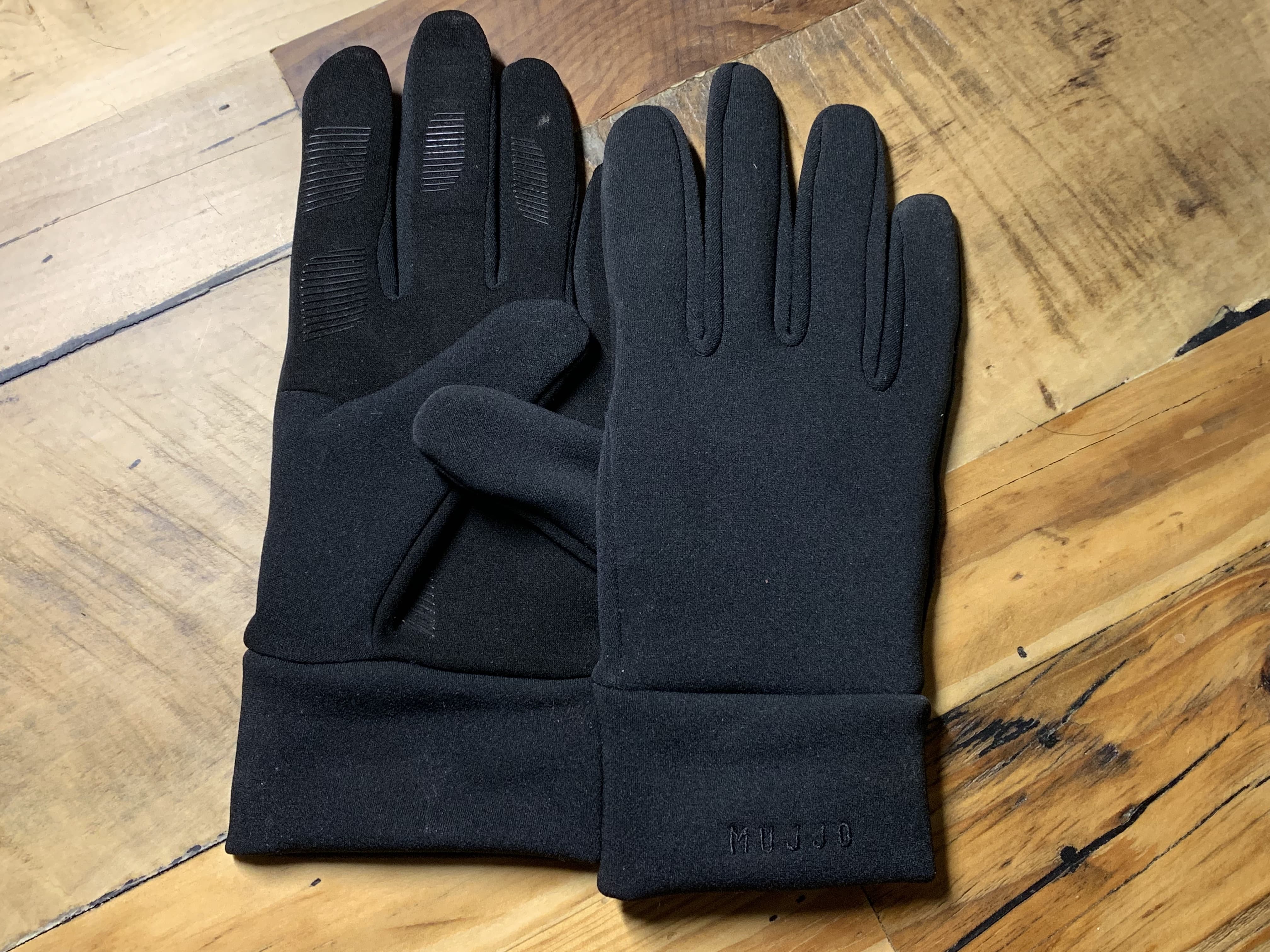 Everyone should have a good pair of touchscreen gloves, and right now these from Mujjo are my absolute favorite. They have a subtle, stealthy design, so they look like normal gloves, and they're extremely easy to put on and take off. I also like the soft, comfortable material and how much range of motion they offer in the fingers. They almost feel like tactical gloves, and for me that puts them a peg above the rest.
Celestron PowerSeeker Telescope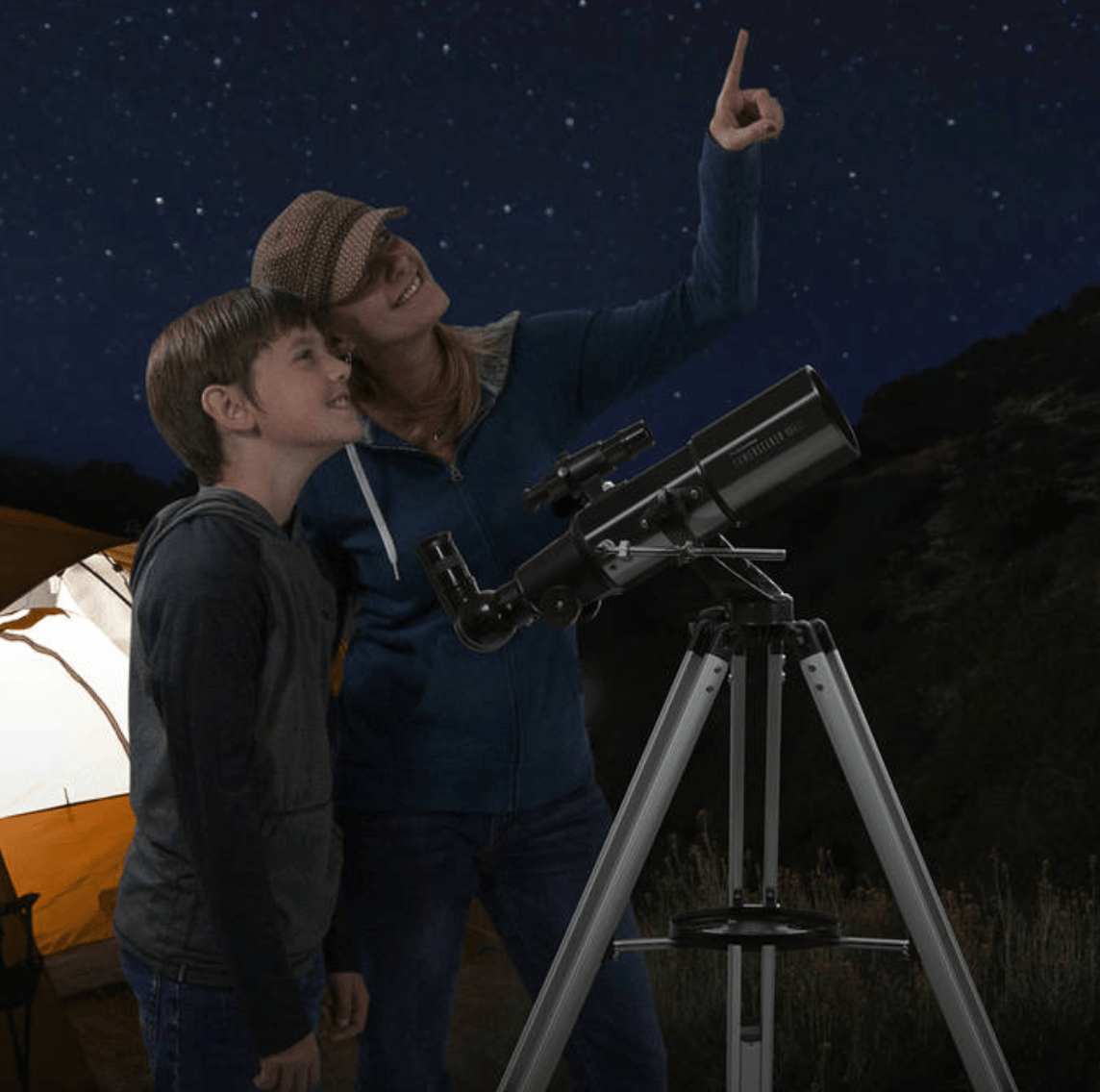 If you're going to be spending time outdoors, away from the city, you might as well take advantage of the clear view of the night sky. Use this telescope from Celestron to check out stars, planets and other phenomena. It's extremely portable, easy to operate and has a lower price tag, making it perfect for beginners. Add the optional smartphone adapter and your Instagram game will truly be…out of this world.
Do you have a favorite outdoors gift item that would make a great gift? Let us know down in the comments below!
Also be sure to check out our other gift guides:
Source link: https://www.idownloadblog.com/2018/12/12/the-great-outdoors/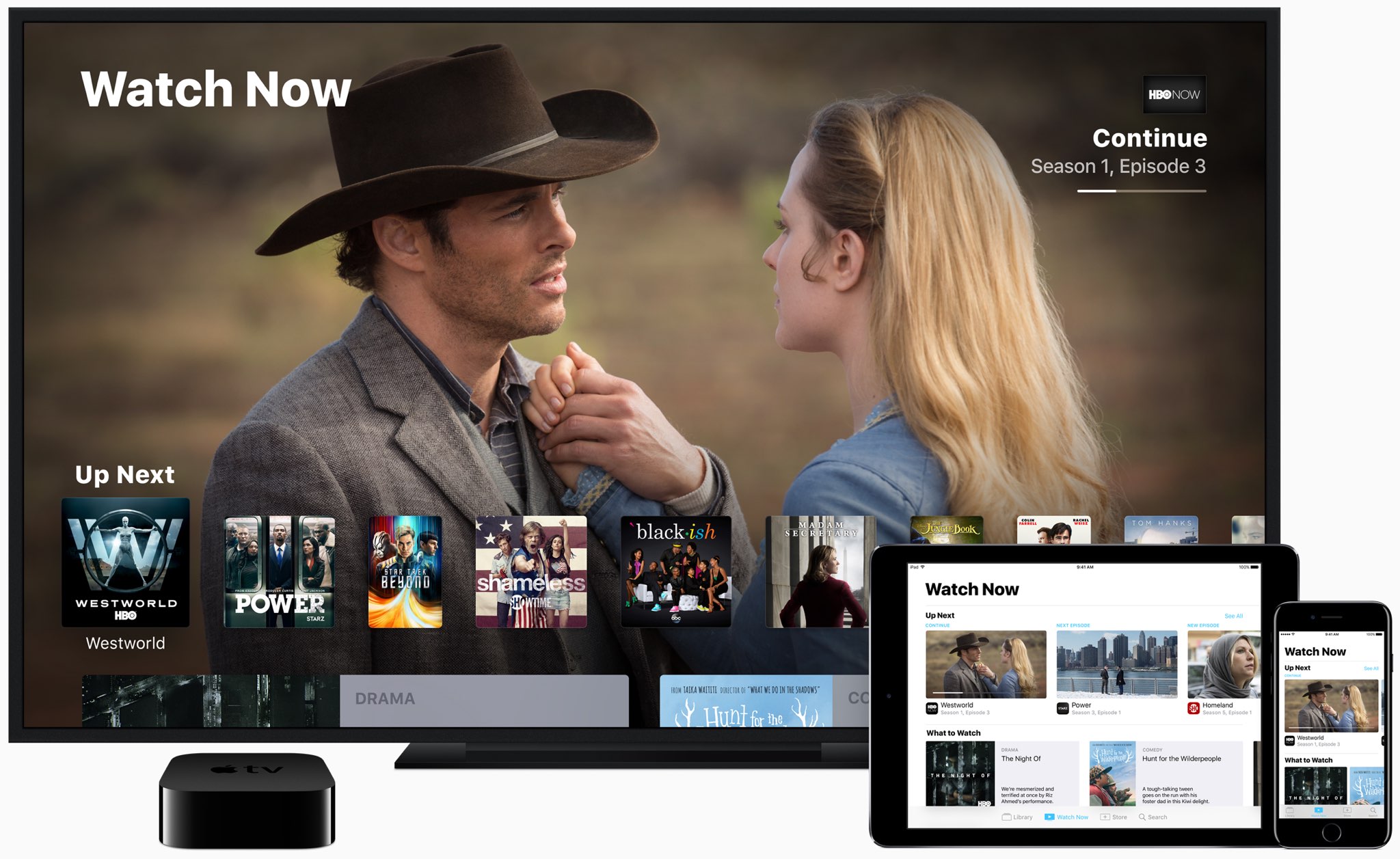 Apple's upcoming video-streaming service now officially has the head of casting.
Hollywood Reporter said Wednesday that Tamara Hunter has been brought on from Sony Pictures to lead the company's casting efforts for its video streaming service. The executive spent the past two years working on features for Sony Pictures Entertainment.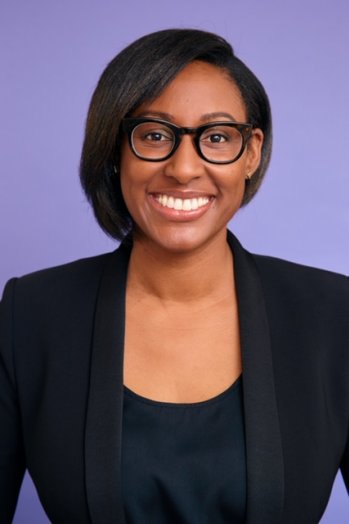 Tamara Hunter, Apple's head of casting
She will report to renowned Sony executives Zack Van Amburg and Jamie Erlicht whom Apple poached from Sony Pictures Television in June 2017 to lead Hollywood push.
Following an extensive search, Apple has recruited Sony's Tamara Hunter to serve as its head of casting. Hunter, who spent the past two years as head of feature casting for Sony Pictures Entertainment, will serve in the same capacity and oversee film and TV projects for Apple.

Hunter was one of several executives from both the film and TV side who had been rumored to be in the mix for the casting job at Apple. Her hiring helps solidify the types of talent that Apple plans on pursuing for its scripted originals.
Prior to joining Sony in 2016, she was Vice President of Casting at 20th Century Fox, where she worked on "Deadpool", "X-Men: Apocalypse" and "Hidden Figures".
Source link: https://www.idownloadblog.com/2018/12/12/apple-hires-sony-pictures-tamara-hunter/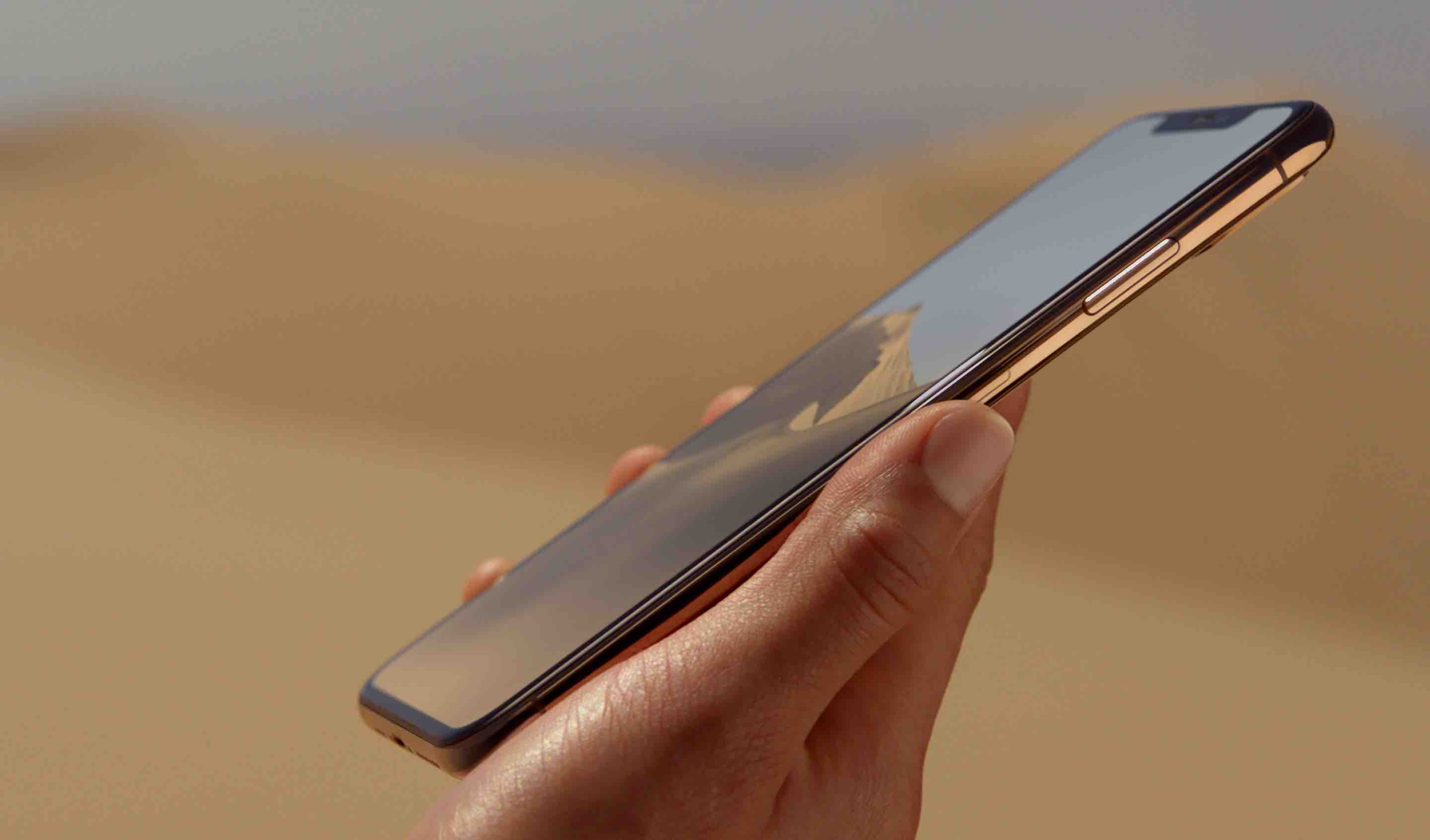 iPhone models that Apple will introduce in 2019 are understood to incorporate a touch-sensing module into the OLED screen itself, allowing the upcoming handsets to potentially become somewhat thinner and lighter, according to a new supply chain report.
Called Y-Octa, these integrated panels will be made by Samsung Display.
ETNews reported on Wednesday, citing industry sources, that Apple has already commissioned the development and manufacture of touch-integrated flexible OLED panels from Samsung.
Samsung reportedly has been trying to sell Apple on Y-Octa technology since March, citing cost savings over the separate OLED panel + touch-sensitive layer combination.
The report adds that Samsung's display-making arm has recently entered into partnerships with relevant companies to develop parts and materials to make these new iPhone displays.
Moreover, the story makes additional claims that initial shipments will be limited, which might suggest that this technology will make its debut in 2019's flagship iPhone model (most likely the direct successor to the current iPhone XS series) rather than all new models.
ETNews has a poor track record so take the report with a grain of salt.
Touch-integrated flexible OLED panels for 2019 iPhones would definitely represent a departure from the current approach seen on 2017 and 2018 iPhone models which use a dedicated touch-sensing module mounted atop the OLED panel itself.
Source link: https://www.idownloadblog.com/2018/12/12/2019-iphones-touch-oled-integration/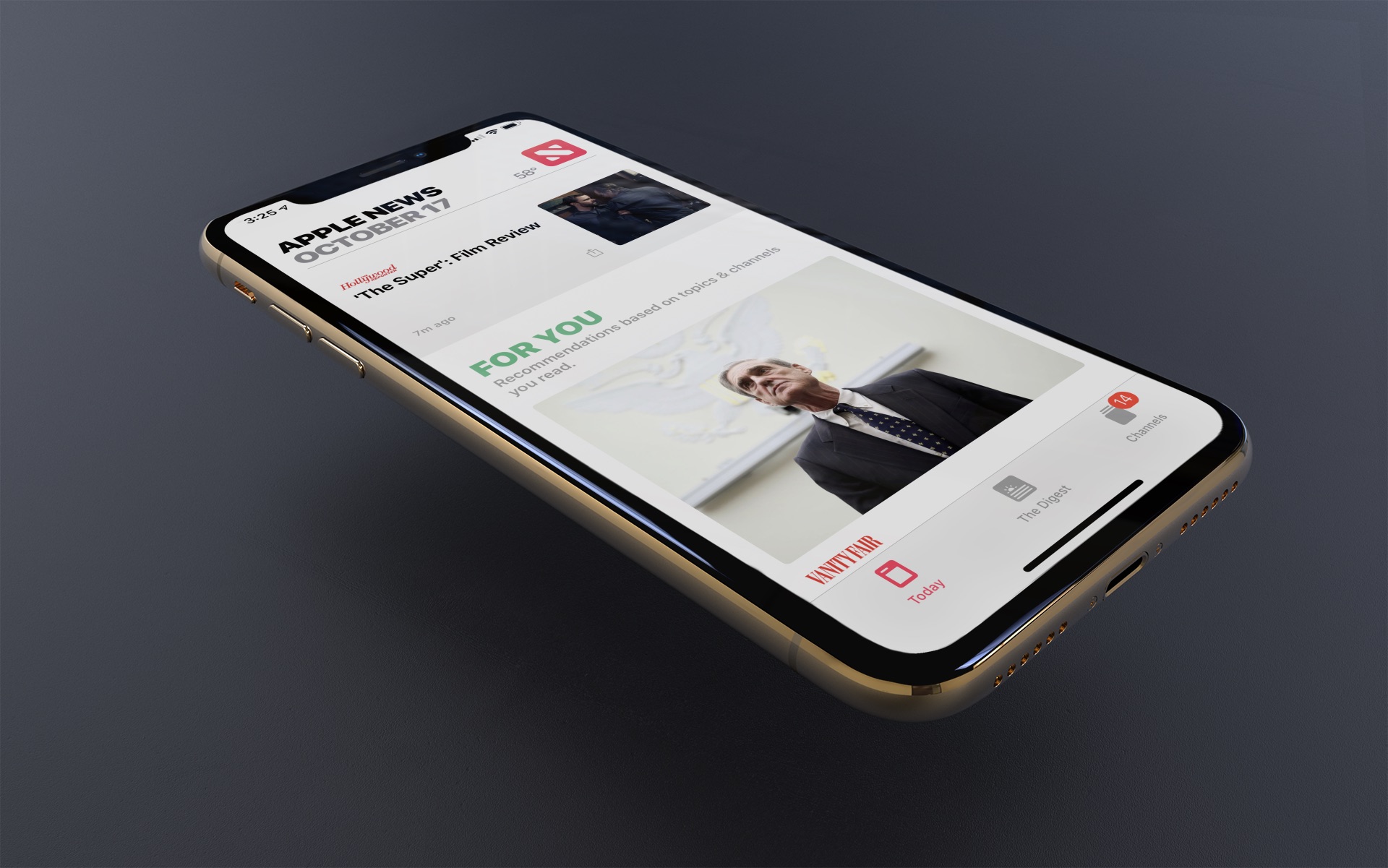 Apple's acquisition of Texture, a service billed as the Netflix for magazines, is set to evolve into a subscription feature within the News app but the project is allegedly getting a chilly reception from media executives who remain wary of the company's latest media foray.
Apple has apparently been pushing major publishers to join the subscription effort before Texture gets folded into Apple News, but the effort is understood to have generated stiff reactions from publishers. The company's upcoming magazine subscription service will be reportedly marketed as a premium offering of its News app.
Bloomberg has the story:
Apple is trying to woo newspapers like the Wall Street Journal and New York Times to join Texture and plans to refine its design, which currently creates an image of what magazines look like in print, the people said. The new approach is expected to look more like typical online news articles.
Before Apple swooped in and snapped up Texture, the startup provided unlimited access to about 200 digital magazines and newspapers for a flat monthly fee of $9.99.
Sources added that Apple's team, headed by chief negotiator Eddy Cue and former Conde Nast executive Liz Schimel, has been meeting with media executives in the past few months. The iPhone maker reportedly offered an unusual approach where publishers would get paid based on the amount of time readers spent with their articles.
This is Texture's business model.
Apple's pitch envisions a surge in subscriber growth via the upcoming Apple News offering, which it claims could surpass what publications achieve on their own. Publishers on the other hand are extremely wary of the deal out of fear that their per-customer revenue could drop.
They're concerned that Apple's service will create a dilemma for readers—either continue paying a subscription directly to the publisher in exchange for unlimited online access or cancel that subscription and instead pay Apple $10 per month for convenient access to many magazines and newspapers through the News app.
I don't see how Apple could provide unlimited access to big media content at just ten bucks per month as that's significantly cheaper than the cost of an unlimited digital subscription to, say, the New York Times or Bloomberg or The Wall Street Journal.
The story reminds me of Apple's years-long effort to negotiate a skinny iTunes bundle that was supposed to give people access to premium programs for a flat monthly fee which was believed to undercut traditional cable packages. Those talks fell apart over financial matters and Apple's discussions with publishers very much feel like a repeat of that.
When Apple introduced iPad eight years ago, media executives rejoiced as they had high expectations that the tablet would help save the publishing industry but that didn't pan out. In reality, the publishing industry is still in turmoil and there's no true savior in sight.
Thoughts?
Source link: https://www.idownloadblog.com/2018/12/12/apple-news-subscriptions-spring/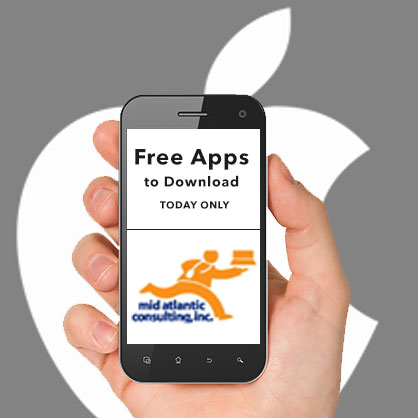 Reverse Movie FX – magic video , Week Calendar Widget Pro , TextEdit+ for RTF, LaTeX, Md and more
Universal:
Reverse Movie FX – magic video ( $7.99 → Free ) Michal Stachyra
Reverse Movie FX is good clean fun for the whole family. You're able to import any video from your library or record a new one within the app. Then reverse the playback with just a tap. Reverse Movie FX allows you to crop clips, attach sound effects and music, and apply filters. It also includes some examples to help get the creative juices flowing.
Week Calendar Widget Pro ( $1.99 → Free ) Crater Tech LLC
Week Calendar Widget isn't a standard calendar app in any way, shape, or form. It taps into your iDevice's native calendar app in order to populate a lock screen widget with everything that's coming up on your schedule. When you launch the app itself, you're greeted with ways to customize the look and content of the widget. Week Calendar Widget includes a day timeline, a week timeline, and the ability to scroll through days and weeks.
TextEdit+ for RTF, LaTeX, Md ( $4.99 → Free ) Kairoos Solutions SL TextEdit+ provides flexibility for those who need it. It syncs with iCloud Drive, providing full access to all of your notes and documents. While editing a document, you'll find a convenient keyboard extension that allows you to quickly move the cursor anywhere needed along with a set of special character keys. The app is absolutely loaded with other features as well, including tons of formatting options, word and character counters, text-to-speech dictation, a variety of exporting options, and the ability to organize documents within folders.
The Pedestal ( $0.99 → Free ) Daniel Ivanov
Akira is a young ninja on the path to becoming a Sensei. The only way to achieve this high order is to survive the pedestal for three minutes. Shurikens and scythes will enter the screen from all angles, and you must tap to jump or double-jump to avoid a direct hit. As time passes, the pedestal itself will also begin to move. You have three lives to try and outlast the timer.
Source link: http://appadvice.com/apps-gone-free