HotMacNews Info
To access HotMacNews on your computer Click Here (It makes a great Home Page)

To download iPhone or iPad app (HotMacNews2) click here HotMacNews2

**Once in HotMacNews Home Page click on Preferences to customize to your needs.
If you are installing on a mac, don't follow the instructions that come with filemaker update. Instead follow these that were sent to me (And tweaked by us) from Filemaker.
**Before doing this
01) Under Server Menu in Server- Save Schedules and Groups then Download FileMaker Server Installer
02) Run Installer And Choose Complete Uninstall
03) Restart Computer
04) Remove Files And Folders Folders:
a) File: /Library/LaunchDaemons/com.filemaker.fms.plist
b) Folder: /Library/FileMaker Server/
c) Folder: /Users//Library/Caches/Java/
d) Folder: /Library/Java/
e) Folder: /Applications/Utilities/Java Preferences/
f) File: /Library/Internet Plug-Ins/JavaAppletPlugin.plugin
05) Restart Computer
06) Install Java 6u43: http://support.apple.com/kb/DL1572
07) Restart Computer
08) Open Terminal
09) Input Command: sudo dscl . -delete /Users/fmserver
10) Install FileMaker Server
11) Perform Java Update As FileMaker Requires During Installation
12) Once install is complete go to system preferences under Apple Menu, JAVA and run the latest JAVA update.
13) Attempt To Launch Admin Console
14) If Java Has Not Updated Or Admin Console Will Not Launch, Install Java Update Manually: http://www.java.com/en/download/mac_download.jsp?locale=en
12) Restart Computer
13) Launch Admin Console
14) Under Server menu Load the settings you saved in step 1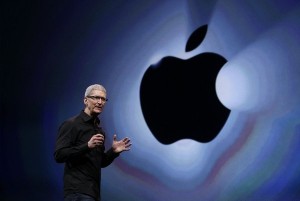 "We are pleased to report record March quarter revenue thanks to continued strong performance of iPhone and iPad…Our teams are hard at work on some amazing new hardware, software, and services and we are very excited about the products in our pipeline." said Tim Cook, CEO of Apple, Inc.
"Our cash generation remains very strong, with $12.5 billion in cash flow from operations during the quarter and an ending cash balance of $145 billion," said Peter Oppenheimer, Apple's CFO.
Apple expects Q3 to give them $33.5-35.5 Billion.
After Hours trading as of 5pm EST- 426.50+20.37 (5.02%)
Google has confirmed that Gmail, Google Chat, Google Docs, Google Drive, and most other services are down this morning.
This is for all customers including Google Apps users (using your own work domain).
This morning's Gmail outage appears to have happened at 8:20am EST and has been confirmed by a service called DownRightNow.
We will be updating this article with any new status.
UPDATE- Some google apps accounts are working now but some are not. Alias's to your email don't seem to be working.
UPDATE2- All accounts now coming back online slowly. Your account should be back soon.
If you ever asked us which battery case was the best for the iPhone 4s or earlier, we would say Mophie. So, when Mophie announced two new cases for the iPhone 5- The Juice Pack Helium and The Juice Pack Air, we instantly pre-ordered some. What we found was a couple of cases we were just as eager to return as we were to buy.
Why do you ask? The cases wont allow any data to pass through them. The design itself is good, battery life is good (better with the Air then the Helium), but they are basically unusable. In order to play in the car, attach to anything that reads its data through the dock port, or sync with iTunes you have to remove the case. They said its no big deal, and its not, but we can guarantee you that each time you remove the case there is some wear and tear. Eventually it will have issues.
One other thing we noticed in our testing, and Mophie disagrees, is that there is a slight loss of signal with the case on. This is not even close to the issue with the iContact case which works great until you activate its battery and then the signal drops about 75% so unless you are in a perfect area you cant use the phone until you turn the battery back off. This case makes it usable until you are in a really weak signal area. Removing the case will allow you to make a call but attaching it you have no service. But, if this was the only issue, I would keep the case.
But since I cant listen to music and charge at the same time, nor can I sync and charge at the same time, I am returning it. If might even be acceptable if you could charge the case on one USB port and sync the phone on another but the case wont charge unless its attached to the phone. So basically its useless!!
For the record, we attempted to contact tech support and asked if there were any workarounds on this issue. Instead of taking the time to contact me back, I received an RMA for a return for full refund. Guess they recognize their own problems.
We are still VERY excited about the iBattz Refuel case that uses removable Samsung batteries. We are waiting on our review unit and will be writing a review soon.
When the iPhone 5 first came out, several so called battery cases came out. Be Warned- These are not actual cases but battery pouches that do not protect your phone or pop-on batteries. We have tried them all and don't recommend any.
But, recently some real cases were announce. So far only one is shipping from i-Blason and one is on its way next month from Mophie. Here is a brief rundown.
1. i-Blason PowerGlider (2800 mAh)- It is very confusing to buy from them. They have other cases like the PowerSlider. First they have the old style cases mentioned above. Then there are two versions of their REAL iPhone case. USB and Lightning. Unless you really want to use Micro-USB, I would get the lightning version. So far I like the case. The only thing is that it has protection against overcharging and overheating, therefore it shuts the external battery off once and a while. So you have to watch your phone indicator and if it does not show charging, you hit a button to start it again. This also comes into play when charging the case. This protection can cause issues if you don't take a second when you plug it in. Plug in the case, push the button so the phone shows charging, then leave it. It will charge the phone and the case. But the problem comes in if you just plug it in and forget to make sure the phone is charging. It will charge ONLY the case and you will check your phone the next morning and it is dead with a charged case. Otherwise I love the case. They have a nice pop out stand but it seems a little fragile. The case itself also is a little slick so it could slip out of your hand…be careful.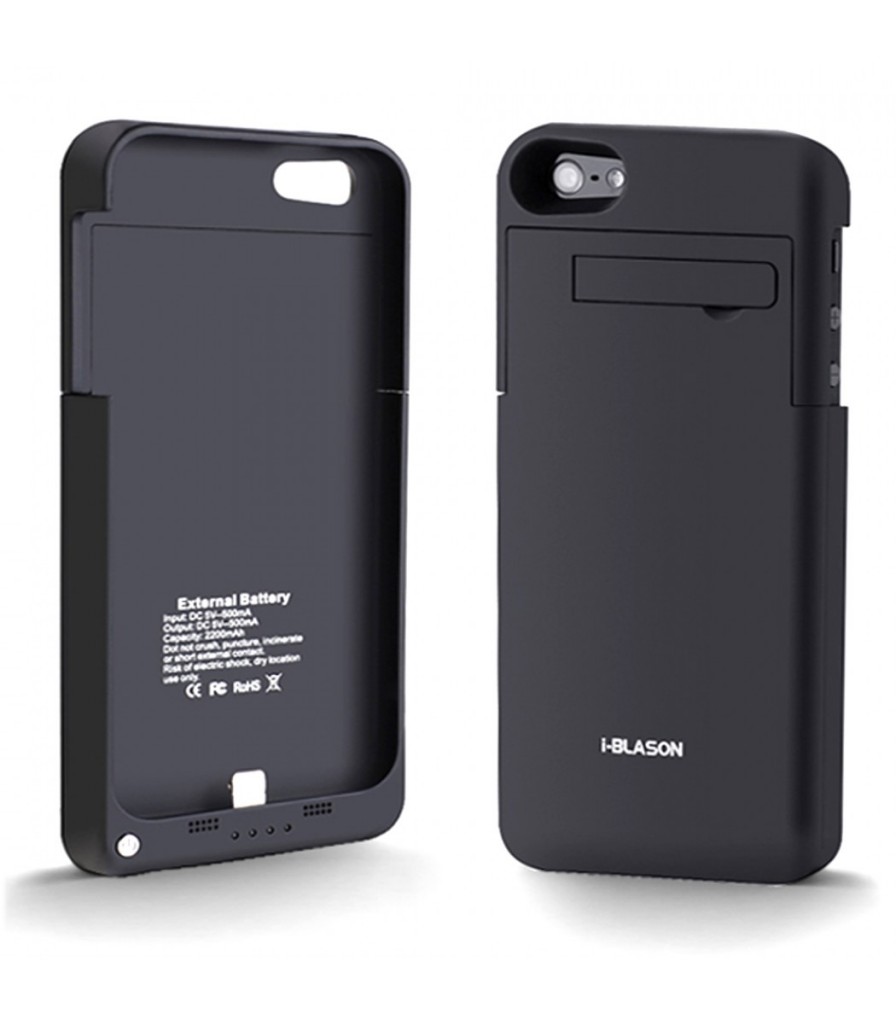 2. Mophie Juice Pack Helium (1500 mAh)- Although we have not had our hands on one yet, it seems to be a very professional design with the famous front speakers that all the Mophie chargers seem to have. It also charges with Micro USB which I am not crazy about but all the Mophie cases do. One thing about past Mophie cases is that they draw too much power to charge from a lot of USB chargers and hubs. We will see how this one is. Of course we ordered one.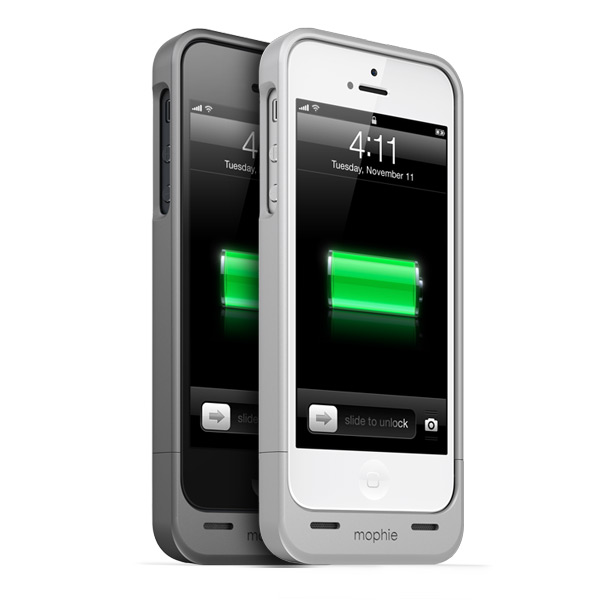 3. Esorun Battery Case (3000 mAh)- Although it was announced back in November, we have yet to see a sample. The product charges with Micro-USB and promises has a very unique stand built in.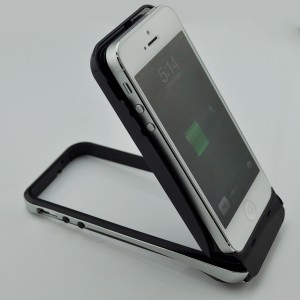 4.Lenmar Meridian (2200 mAh) – Comes in White (shown below), Black, and Red. Charges with lighting connector which is the reason for the delay. They claim Apple keeps changing the specs but i-blason got a working product out the door? Either way this was originally my first choice case but each month it has been delayed another month. A couple weeks ago, I received an email that the order was cancelled and when the product is again ready they would alert me to place a new order. It looks like it will be a great case if they can get the product out the door before they close their doors.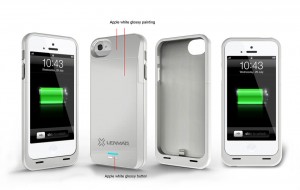 5. iBatts- Mojo Case (2200mAh)- What makes this case stand out is that the batteries are removable and charge in a separate charger as well as attached to the phone. I like this idea, though we have not seen the case yet. You can charge your phone and battery together while having another battery on charge. Ever have that night you totally forget to plug in your phone only to wake up and find a dead phone. Now you can just pop in the extra battery. And with all the other cases I have mentioned, you have to trash the case when the battery is bad. This one you just change the battery. Not only do they include a charger, but they include a total of two batteries. You can buy more batteries and chargers giving you unlimited power. They claim the case "Offers light stress absorbing protection against knocks, drops and vibrations." And it also has a Fast Charge to charge in 1/2 the time as other cases. It comes in Matte Black and Gloss White. EACH case comes with two bumpers- Silver and Metalic Red. We are excited to try this product when it comes out in Mid March.