Get HotMacNews- iOS App and Homepage
To access HotMacNews on your computer Click Here (It makes a great Home Page)
To download iPhone or iPad app (HotMacNews2) click here HotMacNews2
**Once in HotMacNews Home Page click on Preferences to customize to your needs.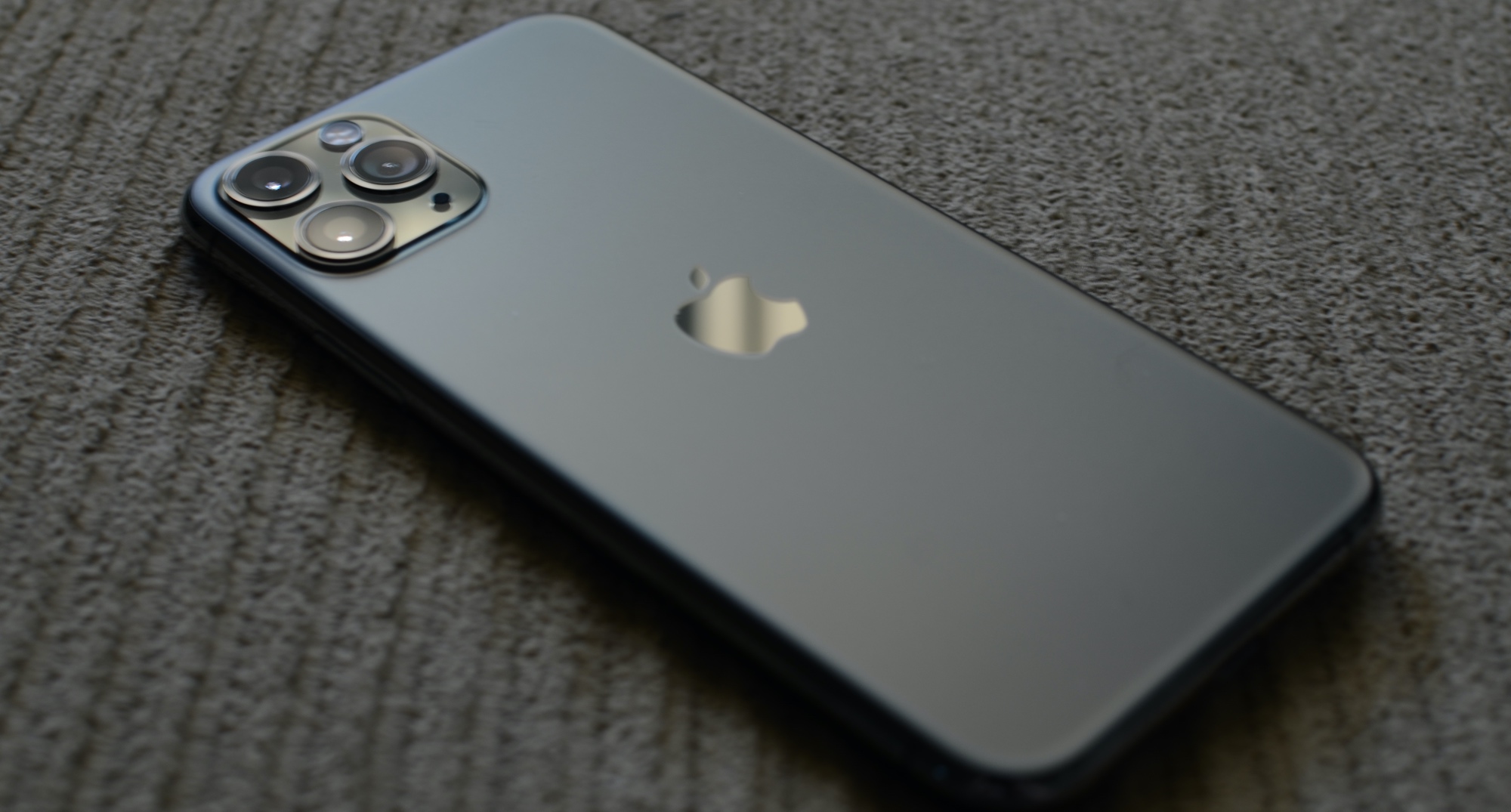 Apple's brand-new iPhone 11, 11 Pro, and 11 Pro Max handsets are beautiful – both to the eyes and to the touch – but all it takes is one good drop to put an end to that seemingly short-lived appreciation. That's why I always use a case.
Given just how many case options there are on the market today, both from no name manufacturers and from well recognized brands, it seemed like a wonderful opportunity to go over some of my favorite cases that I've enjoyed using since splurging on the smaller iPhone 11 Pro this Fall.
I like to keep half of a dozen cases or so on hand at any point in time because different cases have varying features that make certain ones more ideal for what I'm doing any particular day. If I know I'm going to be somewhere rough or rugged, then I'll use a thicker case; otherwise, I levitate toward something thinner. Some of my cases include added utility that I'll go over in this piece.
My favorite iPhone 11 Pro cases
After taking a moment to think about the cases I use the most and why, these were my obvious choices:
1. Speck Presidio Grip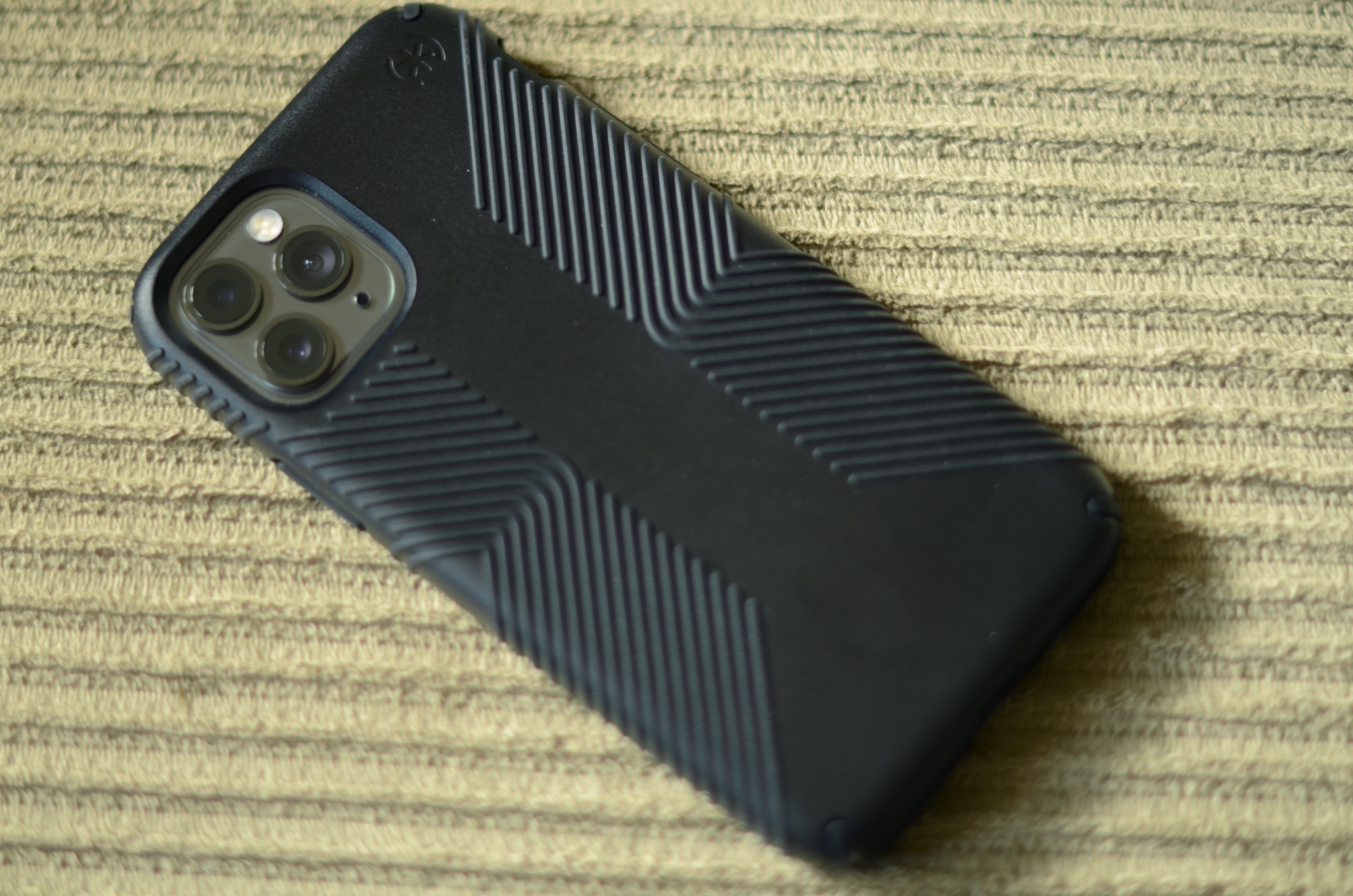 Topping today's list is the Speck Presidio Grip, a highly versatile case that meets slenderness somewhere in the middle with military grade drop protection of up to 13 feet and a pocket-friendly 1.2cm at its thickest point when installed.
Speck's Presidio series cases come equipped with a proprietary rubberized bumper technology that they call Impactium, and I have yet to experience a drop where it hasn't helped my iPhone land safely. I'd even go as far as to call this my daily driver given just how often I use it.
My favorite feature of the Presidio Grip case is what's in the name – the grip. So many cases on the market are either too slippery or catch too much of my pocket when I pull my iPhone out. The Grip's hard plastic rear shell combined with the subtle rubber rubbing is the perfect compromise, and it feels great in my hand.
Pros:
Grippy sides and rear
Great drop protection
Excellent screen and camera bezel for lay-on-table protection
Good port access
Cons:
Buttons feel slightly squishy
You can pick up a Speck Presidio Grip case for your iPhone 11 Pro for anywhere from $22-40 on Amazon, depending on the colorway.
2. Nomad Active Rugged Case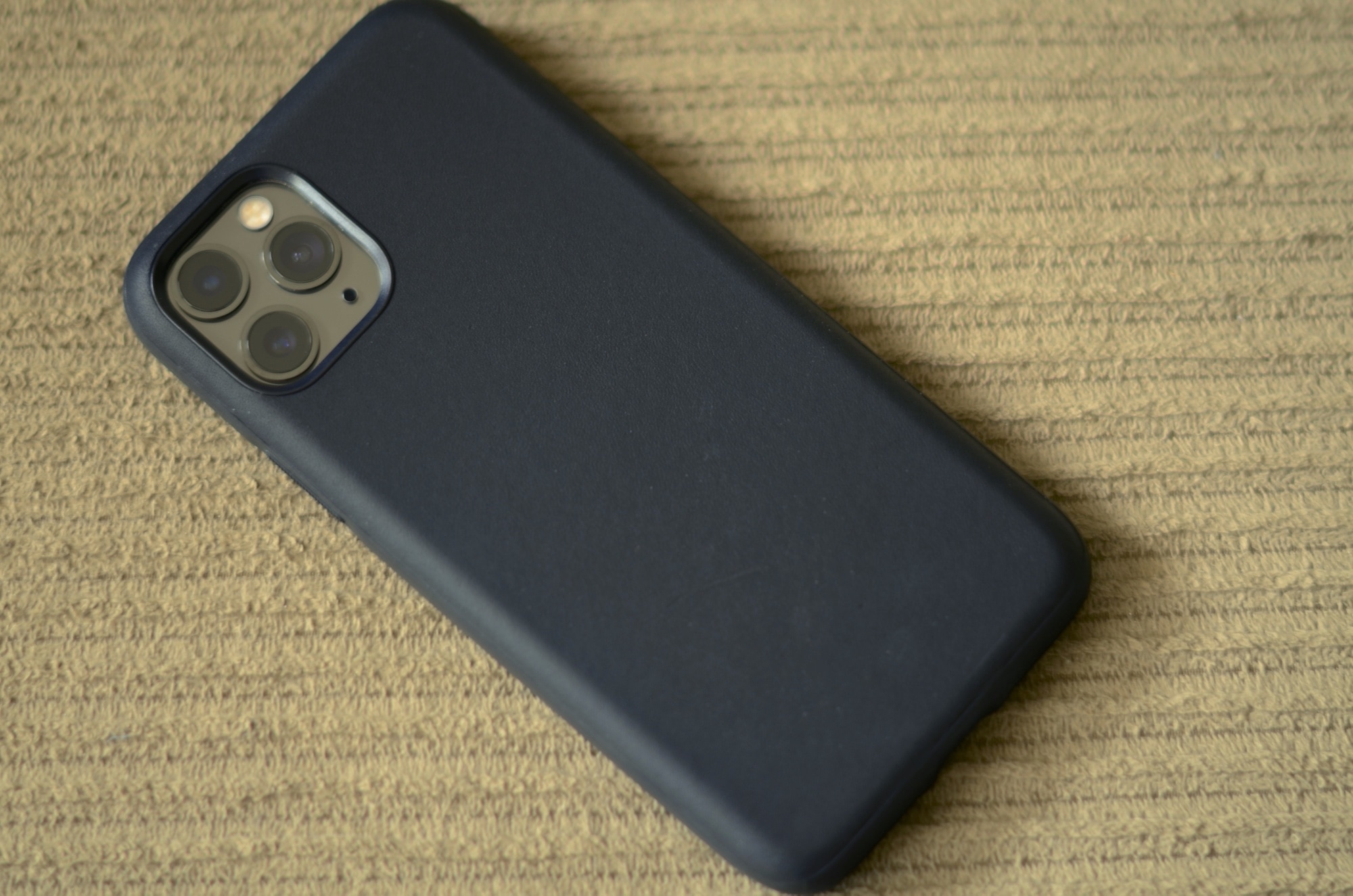 The second runner-up to my favorite case above is the Nomad Active Rugged Case, a sporty option that combines the luxury of leather with the performance of 6-foot drop protection while maintaining a pocketable 1.2cm at its thickest point when installed.
Nomad is known for their use of Horween leather in many of their cases, but this is the first time they've deviated to something new. The Nomad Active Rugged Case takes advantage of German Heinen leather, and unlike Horween leather, Nomad's Heinen-wrapped case sports hydrophobic qualities that make it uncompromisingly luxurious in damp environments.
Albeit not the most protective case on this list, Nomad's Active Rugged Case brings decent drop protection with a slim form factor and premium materials. It's great for the office life, but it can be used confidently on outdoor excursions. Nomad even includes a lanyard loop near the iPhone's speakers to prevent drops entirely.
Pros:
Uncompromising materials with hydrophobic qualities
Fair drop protection
Good screen and camera bezel for lay-on-table protection
Integrated lanyard loop
Cons:
Leather scratches easily
Lanyard not included
Not as grippy as I'd like
Limited colors of the Nomad Active Rugged Leather case are available on Amazon for as little as $45, but you can find the full assortment of color options on Nomad's website for $50.
3. Mophie Juice Pack Access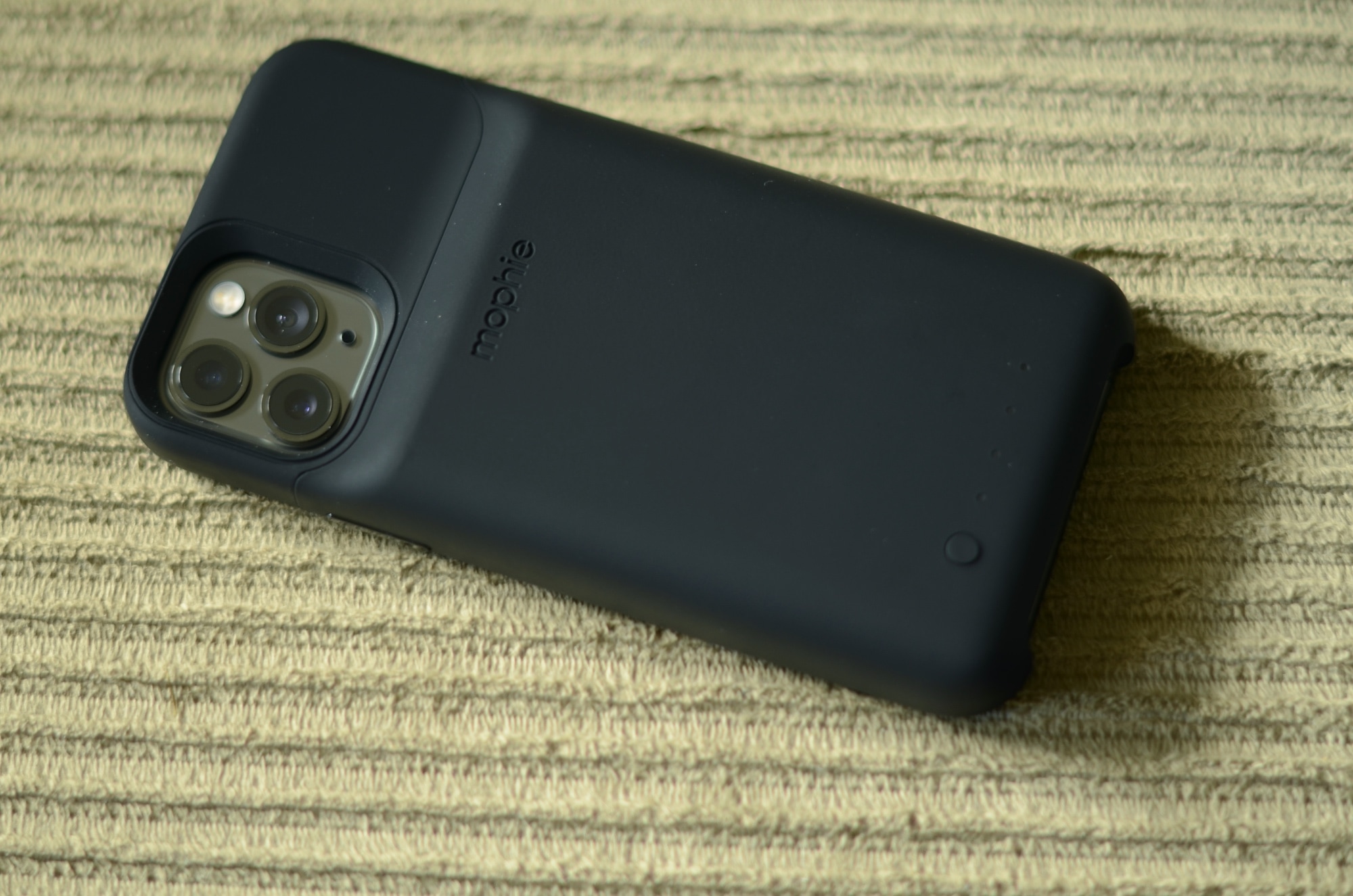 Another case I like to keep in my arsenal is the Mophie Juice Pack Access, a case that couples an integrated Qi-enabled battery pack with high-tech USB-C-based pass-through charging. Measuring about 1.8cm at its thickest point when installed, this pocketable case is on the beefier side of things, but for all the right reasons.
I wouldn't go as far as to say that I'd trust this case in a dropping contest, but it definitely has some rigidity to it that would make me confident in protecting against small drops – perhaps from my waist when exiting my car. But clearly, drop protection isn't this case's takeaway feature.
As an avid Pokémon GO player, my iPhone's battery almost always seems to need more juice after just a few hours, and this case extends my handset's battery life more than two-fold. Best of all, it charges either with a wireless Qi-enabled charger or with a USB-C cable, and the latter is particularly tempting given just how much I wish the iPhone would ditch Lightning in place of USB-C.
Pros:
Nearly double the iPhone's standard battery life
Fully Qi-compatible (both for charging the case and the iPhone)
Integrated USB-C port
Cons:
Leaves the entire bottom of your iPhone exposed
Somewhat chunky
Not as grippy as I'd like
The Mophie Juice Pack Access is available for $80 on Amazon with Prime shipping.
4. OtterBox Defender Pro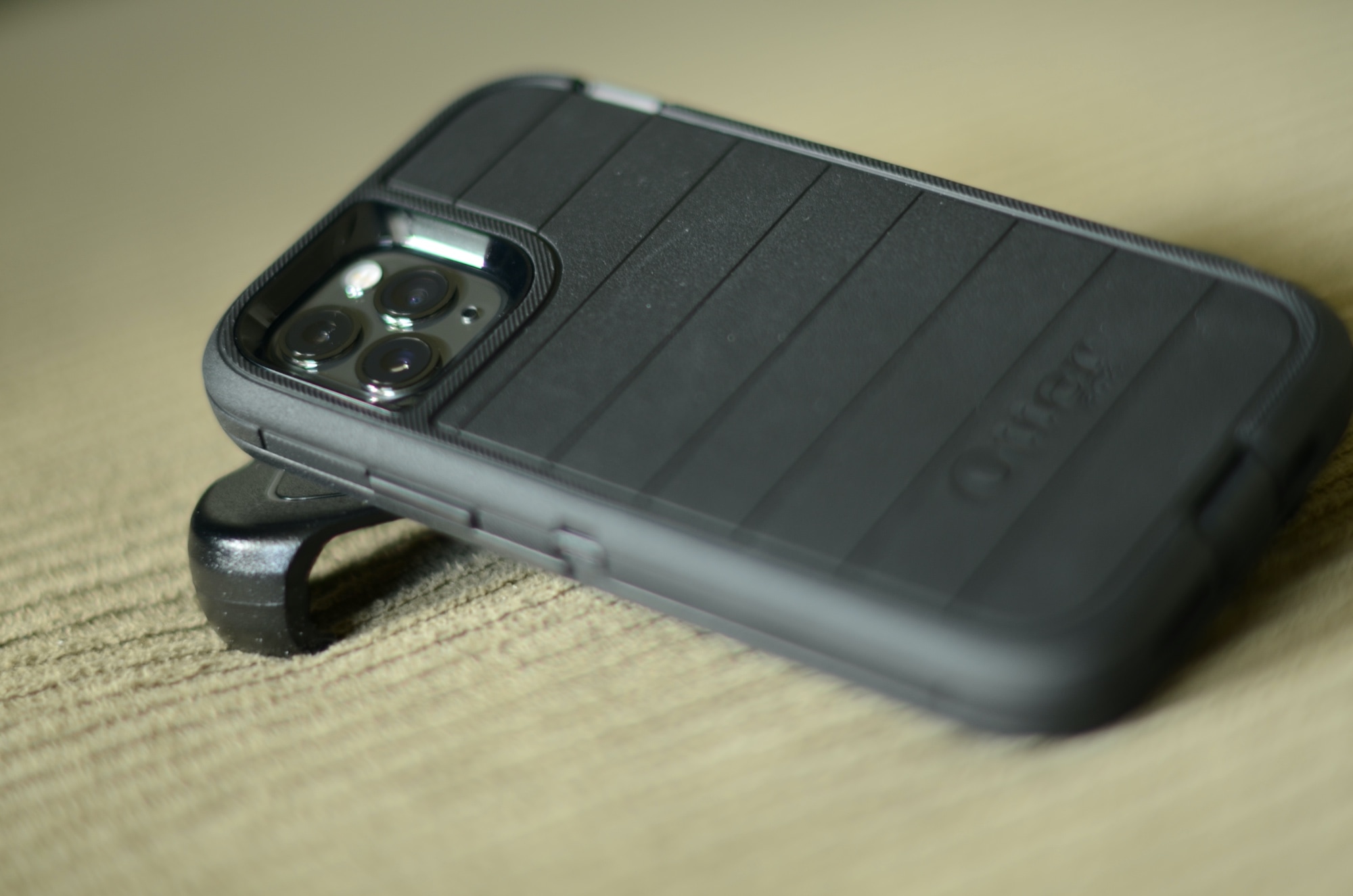 By far the chunkiest case on this list is the OtterBox Defender Pro, a case that shares its roots with the iconic OtterBox Defender but stands apart with its integration of an anti-microbial coating that resists germs and stains better than the former. Holster included, this case measures almost 3.5cm thick at its thickest point when installed, or just 1.5cm without the holster.
The OtterBox Defender Pro is far from my daily driver, but I trust its beefiness when carrying out tasks that would otherwise be dangerous for my iPhone, such as working on my car, hiking, or zip-lining. What's more is the port protectors keep water and dust out of the Lightning port and ringer/silent switch. In most high-risk situations, I'd trust this case over most others.
As an added bonus, the holster's clip doubles as a kickstand, enabling effortless Netflix binge-watching when you get home to unwind. What's more is these cases don't integrate a chintzy screen protector anymore, so you're free to use your favorite tempered glass option instead.
Pros:
Dependable drop protection time and time again
Optional holster doubles as a kickstand
Anti-microbial finish
Integrated port covers
Protective bezels for the screen and camera
Cons:
Bulky
Time-consuming to install and uninstall
Expensive
If you're serious about protecting your pricey investment, then you can buy an OtterBox Defender Pro case from the manufacturer's website for $71. The case comes in a variety of colors to match any taste.
5. Pitaka Air Case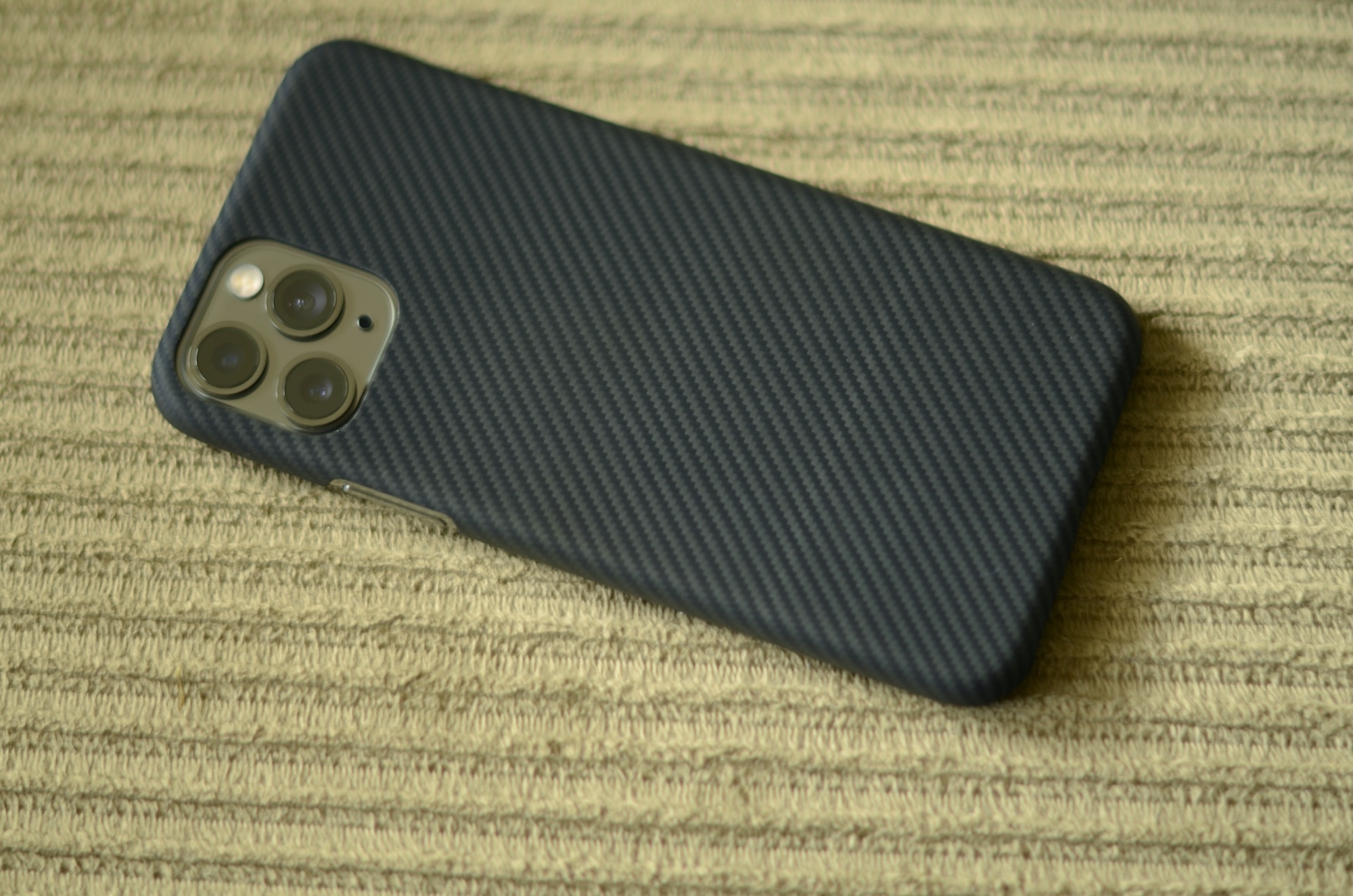 Whenever I'm in an environment relaxed enough not to necessitate any form of drop protection, but still want some form of scratch protection from being set on a tabletop or otherwise, I turn to my Pitaka Air Case, a premium minimalist case made of 600D aramid fiber that adds just 0.06cm of thickness to a naked iPhone 11 Pro.
It's rare that I'm daring enough to go this minimalistic with my $1,000 iPhone, but if I do, I do it with Pitaka's Air Case. It's so thin that the iPhone quite literally feels naked in my hand, apart from the fabulous silky feel that the case seems to emanate in one's hand, which offers a satisfying grip.
The one thing I disliked about this case was the plastic camera bezel that made my iPhone 'floppy' on a flat surface, so I pulled it off the case. The manufacturer probably wouldn't recommend doing this since the lenses protrude from this impossibly thin case without the bezel, but I think it makes the user experience a whole lot nicer, especially if I'm in an environment where I don't really have to worry about damage.
Pros:
Impossibly thin design is perfect for minimalists
Made from genuine 600D aramid fibers that resist wear and tear
Good grip in the hand
Cons:
No drop protection
Annoying camera bezel (can be removed)
No screen bezel
Pricey
Fellow minimalists can pick up a Pitaka Air Case for $60 from Amazon with Prime shipping.
Conclusion
When it comes to smartphone cases, some people prefer minimalism over protection, and others are just the opposite. I'm somewhat moderate on the matter, and that's why I like to have such a strong variety for different occasions.
While these are certainly my favorite cases to use, I'm curious to know what my readers' favorite iPhone cases might be. Please feel free to comment about yours below.
Note: If you're using an Apple Watch, then you might also be interested in my favorite wrist bands for the Apple Watch Series 5 post.

Source link: https://www.idownloadblog.com/2019/12/09/best-iphone-11-pro-cases/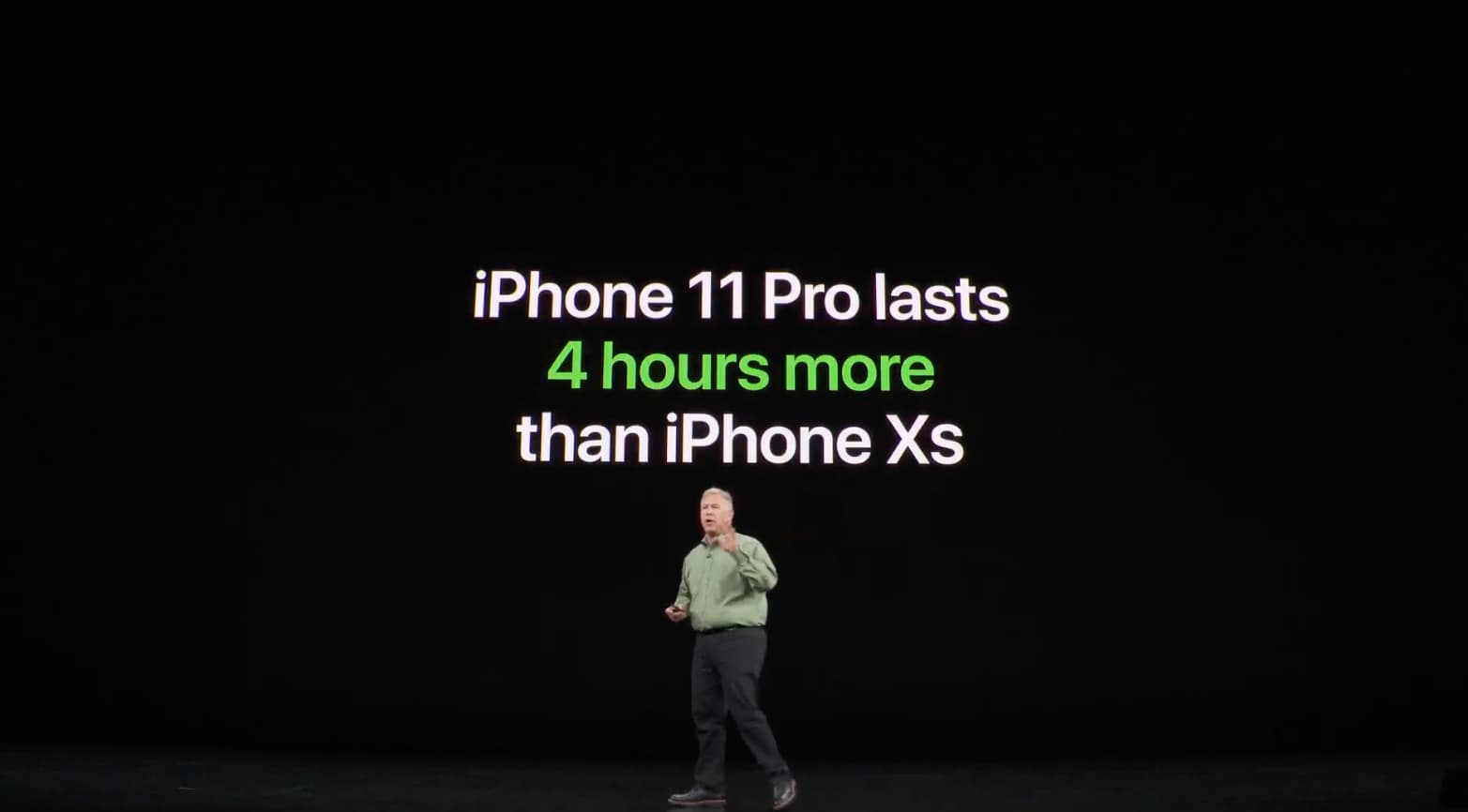 Apple's upcoming 2020 iPhone refresh could bring a slight increase in battery capacity thanks to a smaller battery protection circuit that eliminates the need for a holder case.
The Elec said Monday that Apple's custom custom battery protection module in the 2020 iPhones is approximately half size and thinner than the units found in previous iPhones.
The new module is built by ITM Semiconductor and said to combine the protection circuit with a MOSFET and PCB, eliminating the need for a holder case, MacRumors explains. Interestingly, the same company has allegedly supplied its new battery protection circuitry to Samsung for its upcoming Galaxy S11 refresh, another The Elec report has it.
This year's iPhones include advances that have enabled longer battery lives: the iPhone 11 model is rated at about an hour longer than the iPhone XR while the iPhone 11 Pro and iPhone 11 Pro Max deliver an additional four hours of run time than the iPhone XS series.
That's possible because of several under-the-hood optimizations.
For starters, the A12 Bionic chip is built with TSMC's 7-nanometer process technology versus the ten-nanometer process used in fabrication of its predecessor. Shrinking the transistors has reduced die size and enabled the chip to run faster while consuming less power.
Subscribe to iDownloadBlog on YouTube
But more important than that, the current iPhones are ever slightly thicker than the iPhone XS series because they lack a pressure-sensing layer required for the 3D Touch feature, freeing up space inside the device for a slightly more capacious battery.
According to iFixit's teardown analysis of the iPhone 11:
We couldn't resist lining the iPhone 11's battery up with its predecessor and doing some measuring: this year's battery measures 40.81 x 96.93 x 3.97 mm and weighs 44.1 g. Compared to the iPhone XR's battery, it's ever so slightly smaller, but its capacity is 3110 mAh, which is about seven percent more. That's not huge, but probably accounts of the supposed hour bump the iPhone 11 gets over last year's iPhone XR.
Another bump in iPhone battery life would certainly be appreciated, Apple!
What do you think?
Let us know by sharing a comment down below.

Source link: https://www.idownloadblog.com/2019/12/09/iphone-12-bigger-battery-rumor/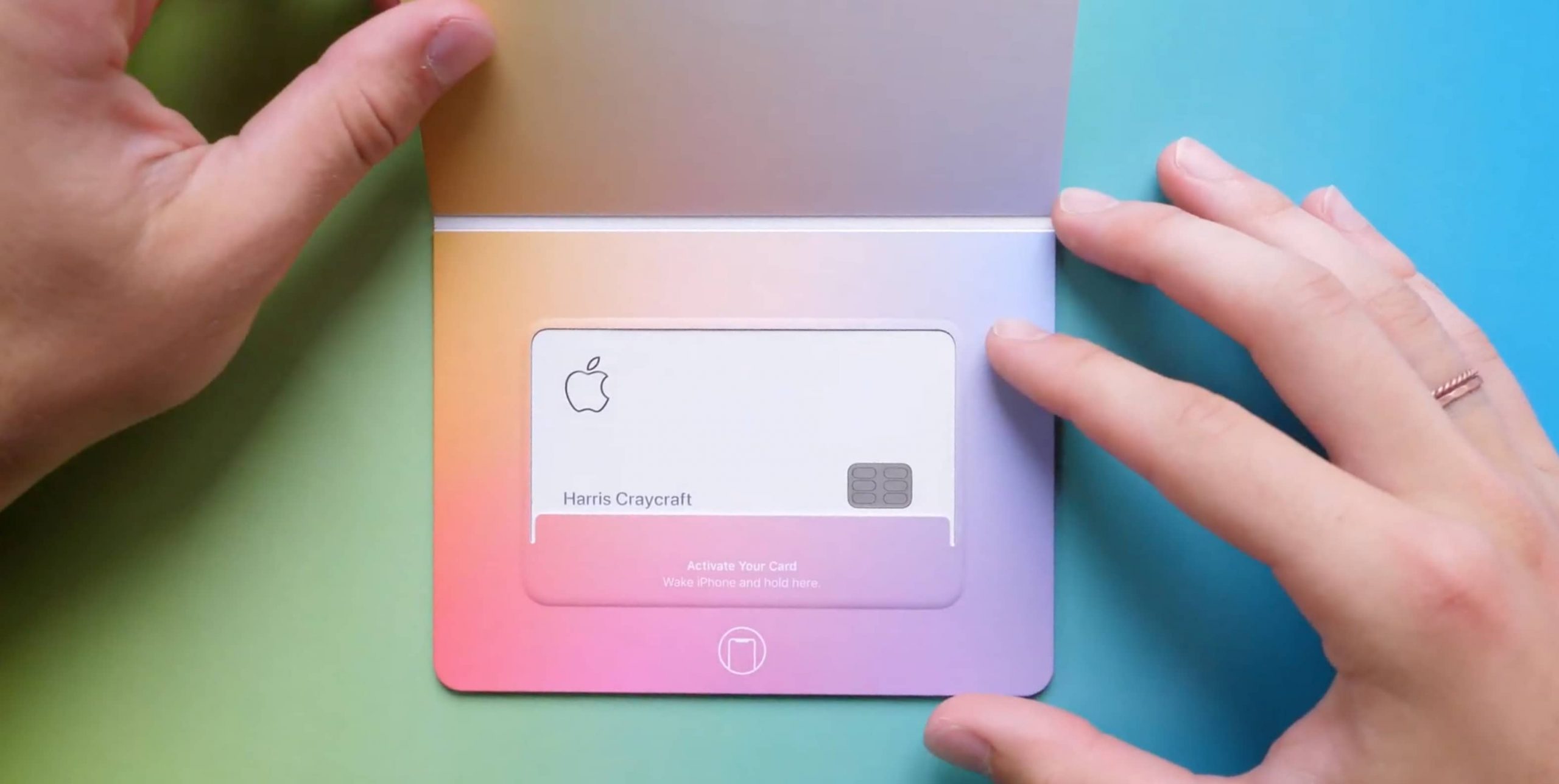 Apple is apparently launching soon a new Monthly Installments feature that will permit Apple Card cardholders to purchase things like a brand new iPhone with zero percent financing.
Tim Cook said during Apple's most recent quarterly earnings call with analysts and investors that 0% financing via Apple Card was in the works and due "later this year". As reported by the 9to5Mac blog, the Wallet app on iPhone now includes this currently hidden description of the Monthly Installments feature, which appears after tapping the "Learn More" link:
If you are paying for your iPhone with Apple Card Monthly Installments, each month your installment is included in the minimum payment amount.
It explains installments aren't subject to interest like other purchases made with Apple Card.
If you pay more toward your installment balance, you may reduce the overall number of payments, but are still scheduled to pay your installment payment the following month. Paying the total balance will include the total amount you've spent with Apple Card, including your remaining iPhone balance.
In other words, you will be able to take advantage of this feature in order to finance your next iPhone purchase, with the monthly payment included in your minimum payment amount every month. The usual Apple Card perks apply here as well, including things such as three percent cash back on your purchase, as well as no fees or other charges.
With less than a month left until the end of this year, the new Monthly Installments option should soon launch for Apple Card customers in the United States.
What do yo think of this upcoming new Apple Card feature?
Let us know in the comments!

Source link: https://www.idownloadblog.com/2019/12/09/apple-card-monthly-installments/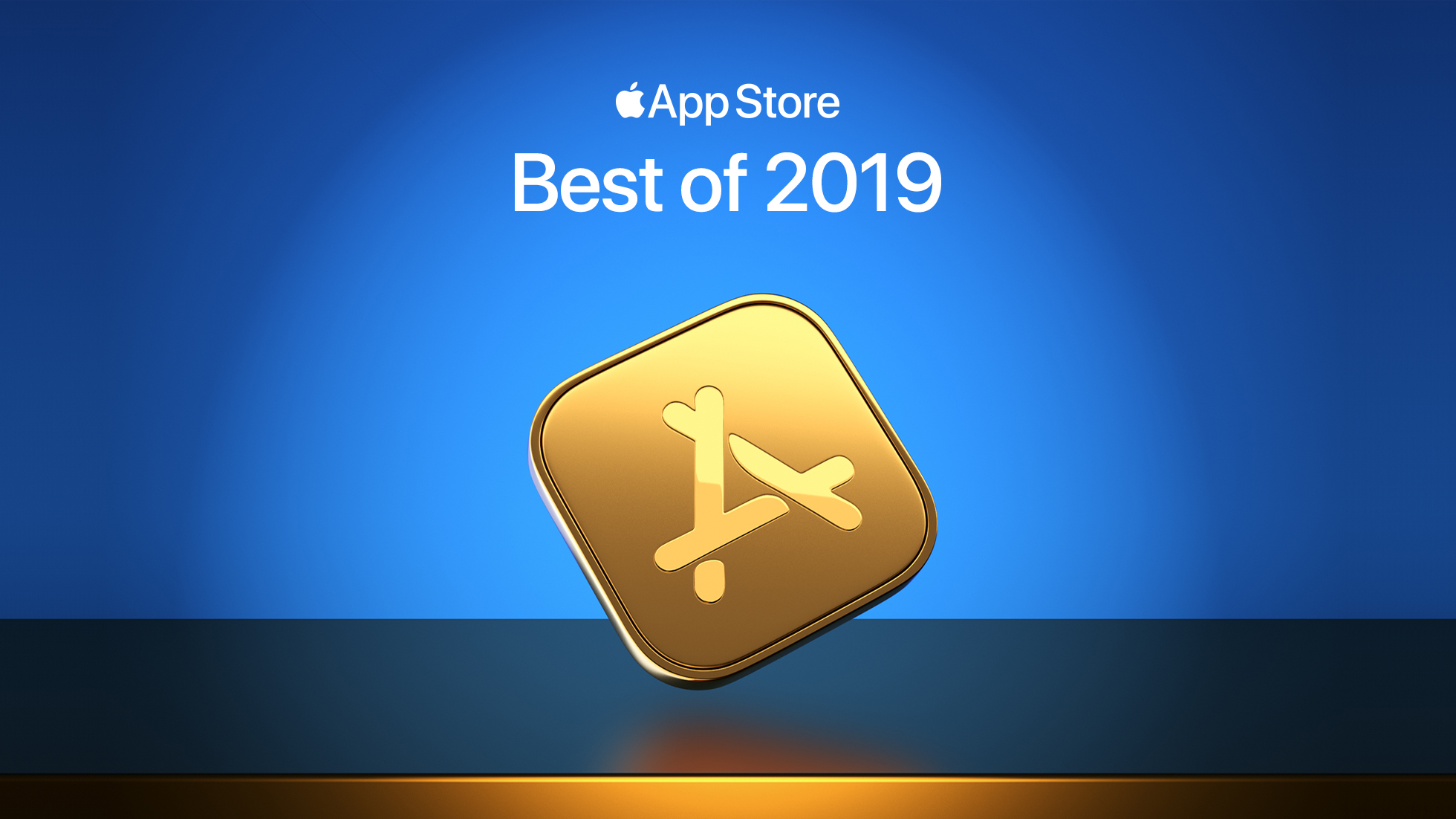 Apple flexes its muscles as tastemaker on its own burgeoning entertainment services. The company also tries to iron out some maddening hardware inconsistencies with new Macs and iPhones. And the federal government stepped in to tech consumers' lives a few times this week with useful and not so useful legislative and regulatory action.
Apple as tastemaker
Apple this past week acknowledged the best App Store apps and games of the year and best Apple Music artists and albums this past week. The company also appears poised to spend big money for rights to a documentary already produced highlighting the ambitious debut album of Billie Eilish, the top-honored artist of Apple's inaugural Apple Music Awards. Eilish got the nod for Songwriter of the Year, Artist of the Year and Album of the Year.
Both news items highlight how embedded so-called "Services" have become to Apple, not only for revenue but also for cultural significance. Apple wants to be perceived as not just the maker of the devices that people depend on, but as the arbiter of taste on the services upon which users of those devices derive so much entertainment value.
Apple's reportedly paying $25 million for the rights to the new documentary, which finished production earlier this year when Eilish released her debut, When We All Fall Asleep, Where Do We Go?
The expensive doc is headed to Apple TV+, which is available for $4.99 per month on Apple devices and smart TVs and streaming devices from other manufacturers or free with the purchase of new Apple hardware. The company is reportedly spending billions lining up original content for Apple TV+ as it seeks to establish a foothold in the exploding streaming entertainment market.
Not all the Apple TV+ content about the music industry will be so pop-minded, however. Apple's collaboration with Oprah Winfrey will include a documentary about sexual assault in the music industry, according to a new report.
Already Apple TV+ subscribers are looking beyond the service's launch titles, as Apple is slowly ratcheting up its release of new shows. The company lacks the deep back licensed catalog of rivals Netflix or Disney+, and is slowly introducing new series, features, and documentaries at a trickle. 2020 will be a telling year for Apple when it comes to the expansion of its entertainment empire.
MacBook Pro and iPhone problems
Apple's continuing to make tweaks and develop service protocols for managing hardware that's not working right out of the box. A new Apple service bulletin made the rounds this week highlighting a potential issue on the 2019 13-inch MacBook Pro model. Apparently a small number of them are prone to unexpected shutdowns even when their batteries are operating with plenty of remaining charge. The service directive tells users to let the MacBook charge eight hours or longer, then run Software Update to capture the latest maintenance releases from Apple.
That's not the only errant MacBook Pro issue this week. Apple also noted that its much-ballyhooed 16-inch MacBook Pro model may make a popping sound from its speakers when used in conjunction with some audio and video software. The problem is software-related and will be addressed in future updates, according to Apple, which advised personnel affiliated with its Authorized Service Provider network in a service bulletin.
The iPhone 11 caused some concern in security circles this week when Brian Krebs noted on his security blog that his iPhone 11 Pro periodically polled its location even with Location Services turned off. Krebs didn't think anything malicious was going on but was confused.
While an Apple engineer on social media sought to reassure him, Apple didn't respond through its usual PR channel until several days later, which got heads scratching about what was really going on.
It turns out to be a side-effect of the new Ultra Wideband (UWB) data transfer tech found in the newer iPhones. The gear has to light up periodically to make sure it's passing regulatory muster, since there are still places UWB is forbidden to be used. Apple said users will be able to shut off UWB altogether in a future update.
Feds take up robocalling, 4G coverage shenanigans
The U.S. government was maddeningly inconsistent in its support of consumers this past week. The House of Representatives finally – and almost unanimously – approved a bill that seeks to reduce the scourge of robocalling. The TRACED Act provides more oversight of the problem, accountability from the appropriate federal regulatory bodies, and an attempt to outlaw spoofed numbers.
It's expected to get through the Senate and onto the President's desk for a signature by the end of the year.
On the other hand, the Federal Communication Commission (FCC) caught major telecommunications carriers lying to them and to consumers about 4G LTE coverage quality in rural areas. That confirms the suspicions of small rural cell service carriers, who complained to them about the actions of Verizon, T-Mobile, and U.S. Cellular. And they're going to let them get away with it, too.
The acknowledgment came buried on a press release announcing a $9 billion, decade-long plan to improve 5G coverage across rural America. This is ironic, since it was to thwart the 4G equivalent to this plan that carriers Verizon, T-Mobile, and U.S. Cellular overstated the actual signal strength of their coverage in rural areas. By doing so, they were able to block small rural carriers from federal money earmarked to expand coverage in underserved areas.
The FCC conducted its own tests to show that real-world signal strength was dramatically different in some areas than what the carriers showed on their official filings. It said that requirements haven't been met for this malfeasance to rise to the occasion of "enforcement action," however. Instead, the carriers have been warned with an "enforcement advisory."
Let's hope that 5G technology can make it to underserved areas in a more evenly distributed way than its predecessor has. The future of telecommunications is a constant work in progress.
Wrapping up
That's it from this week's Editor's Desk. What news items caught your eye this week? Tell me in the comments.

Source link: https://www.idownloadblog.com/2019/12/08/editors-desk-12-8/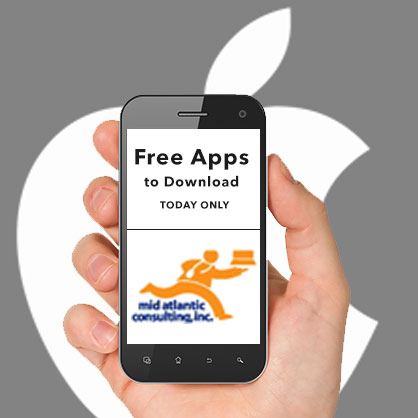 Voice Countdown Timer , PushFit Pro , Cowculator – Friends, Not Food and more
Universal:
Voice Countdown Timer ( $0.99 → Free ) Yixiang Lu
Voice Countdown Timer is one of those handy apps you never knew you needed. It can be used for just about anything, from athletics to daily chores. You're able to create custom timers along with custom reminder frequencies. Then just tap to start. As the clock ticks down, you'll receive helpful audio reminders until it reaches zero. Voice Countdown Timer is absolutely loaded with customization options like the ability to choose different voices, speeds, languages, and themes.
PushFit Pro ( $1.99 → Free ) Marz Software PushFit allows you to perform workouts anywhere at anytime. Place your iPhone or iPad on the ground under your chest. If you're using an iPhone, PushFit will utilize its proximity sensor to count and record your push-ups. If you're using an iPad, you'll have to touch it with either your chin or nose to count. PushFit records push-ups, sets, total reps, and calories burned, and charts all of the data so you can visualize your progress. It also includes workout reminders, haptic feedback, customizable themes, the ability to play music automatically from your library, and Game Center leaderboards so you can compete with friends and family.
Cowculator – Friends, Not Food ( $2.99 → Free ) Siraprapa Kridakorn Cowculator can show you just how much water, grain, forest land, CO2 equivalent, and animal lives you have saved by going vegan. Simply enter the day, month, and year you went vegan, and all of the data will instantly update. Tap on a category to view more equivalent data. The app also includes metric support, notifications, and two icons to choose from.
Source link: http://appadvice.com/apps-gone-free