Get HotMacNews- iOS App and Homepage
To access HotMacNews on your computer Click Here (It makes a great Home Page)
To download iPhone or iPad app (HotMacNews2) click here HotMacNews2
**Once in HotMacNews Home Page click on Preferences to customize to your needs.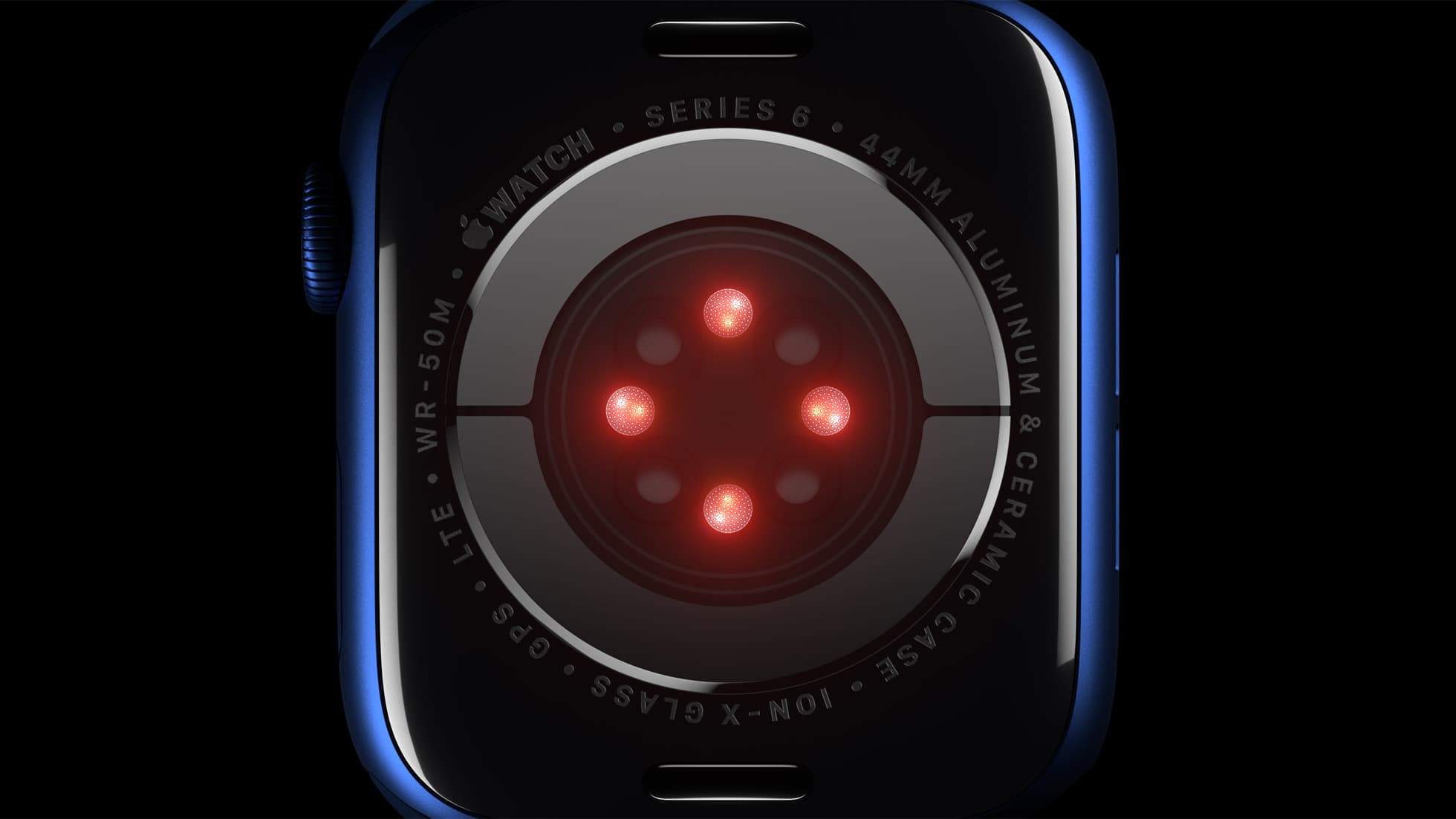 In light of the Apple Watch Series 6 launching earlier this month, Masimo has ramped up its legal battle with Apple.
If you'll recall, Masimo sued Apple earlier this year, way back in January, and argued that Apple had stolen trade secrets related to health monitoring for the Apple Watch. Masimo argued at the time that, dating back to 2013, Apple had seem interested in partnering with Masimo for health-related features in the smartwatch lineup. However, Apple didn't follow through with that plan and Masimo says Apple utilized Masimo's inventions to launch health monitoring features for the Apple Watch lineup.
Now, according to Bloomberg, Masimo has ramped up its legal fight against Apple. The company has filed new documents with the court, saying that Apple is "abusing its power" in an effort to "capture the market" with the Apple Watch Series 6 and its new blood oxygen monitoring feature by trying to delay the lawsuit filed against it by Masimo.
Postponing the case "would allow Apple to seize on a critical window of opportunity to capture an emerging field," Masimo said in the filing Monday. "Just as it has done in numerous other markets, Apple seeks to use its considerable resources and ecosystem to capture the market without regard" to Masimo's patents, the sensor-maker said.
Masimo says it reached out to Apple to ask questions regarding the blood oxygen monitoring feature in the Series 6, but Apple would not respond to any queries. Masimo says that Apple argued that the two companies are not in competition. And, unsurprisingly, said that talk about an incoming blood oxygen monitoring feature was simply "internet rumors" and nothing more.
Apple argues that delaying the lawsuit is about a potential invalidation of the patents held by Masimo, which Apple believes may happen with a review board.
Apple on Sept. 15 said delaying the patent aspect of the case while a review board considers its invalidity arguments might help narrow the issues for the court and "will undoubtedly reduce wasted resources".
As is par for the course with this sort of thing, it doesn't look like the legal battle between Apple and Masimo is going anywhere any time soon.
Source link: https://www.idownloadblog.com/2020/09/29/masimo-apple-watch-legal-complaints/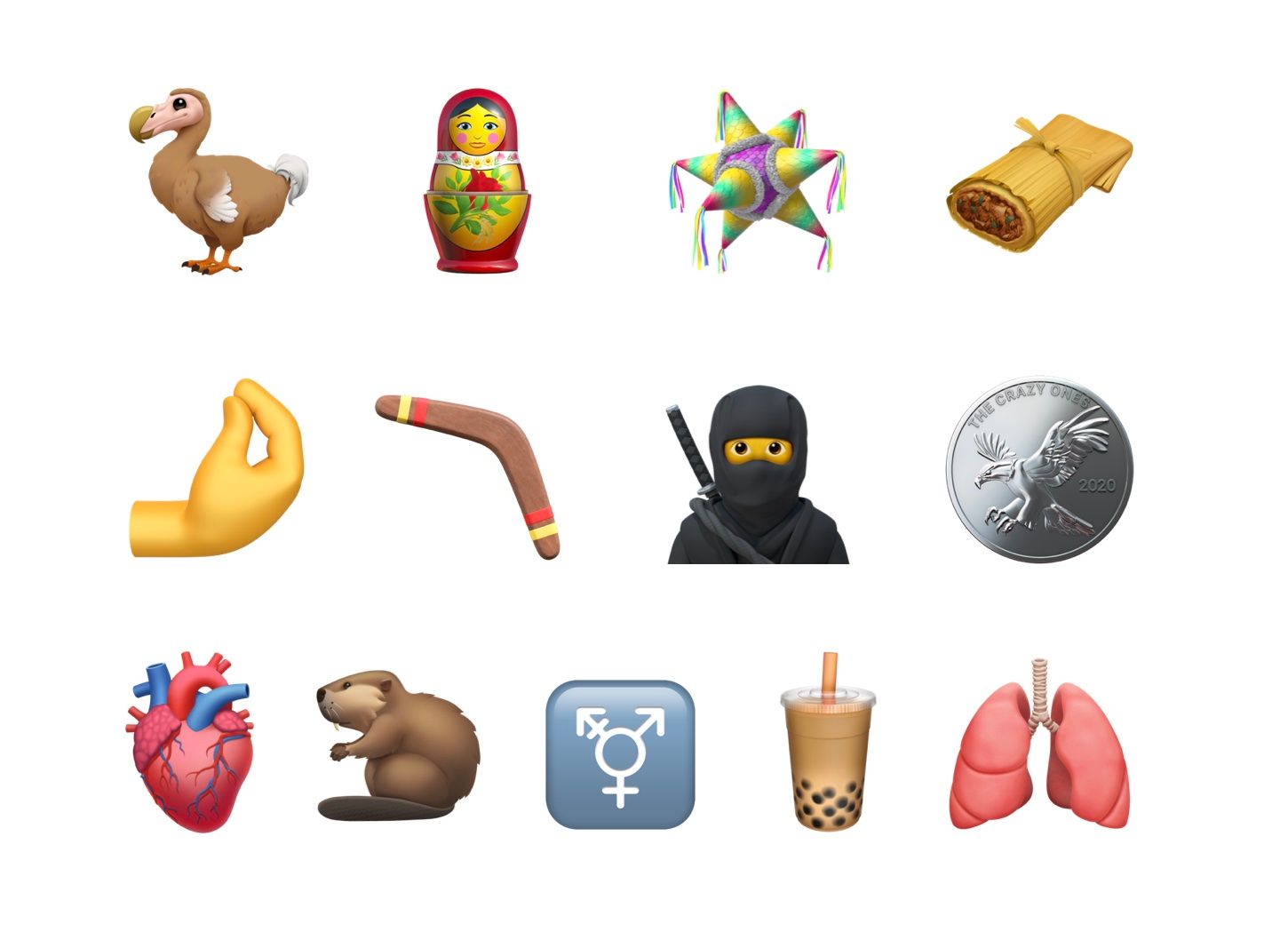 We have known that Apple is planning on bringing a whole slate of new emoji to iOS in the near future since July. And it looks like the wait is almost over.
Well, technically the wait is officially over for folks who are trying out iOS 14.2's latest beta. Apple seeded the second developer beta of the software earlier today, and it has been confirmed that it supports the newest emoji first revealed earlier this year. Apple showcased the new emoji as part of World Emoji Day back in July.
The most interesting part of today's beta seed is that they include a first look at some of the new emoji that we didn't get to see earlier this year. That includes the 55 gender and skin-tone variants for the people emoji. There are also new gender-inclusive emoji to choose from, as well as a black cat, people hugging, blueberries, a polar bear, a boomerang, and a ninja. Among many others.
This latest emoji release is part of the Emoji 13 pack, and there are quite a few new options. Even bubble tea is finally joining the emoji ranks.
The new emoji will make their public debut at some point later this year. Apple just seeded the second developer beta of iOS 14.2 and iPadOS 14.2 earlier today, so we may still be a few weeks out before a public launch of the mobile operating systems.
How often do you use emoji?
Source link: https://www.idownloadblog.com/2020/09/29/ios-14-2-new-emoji-support/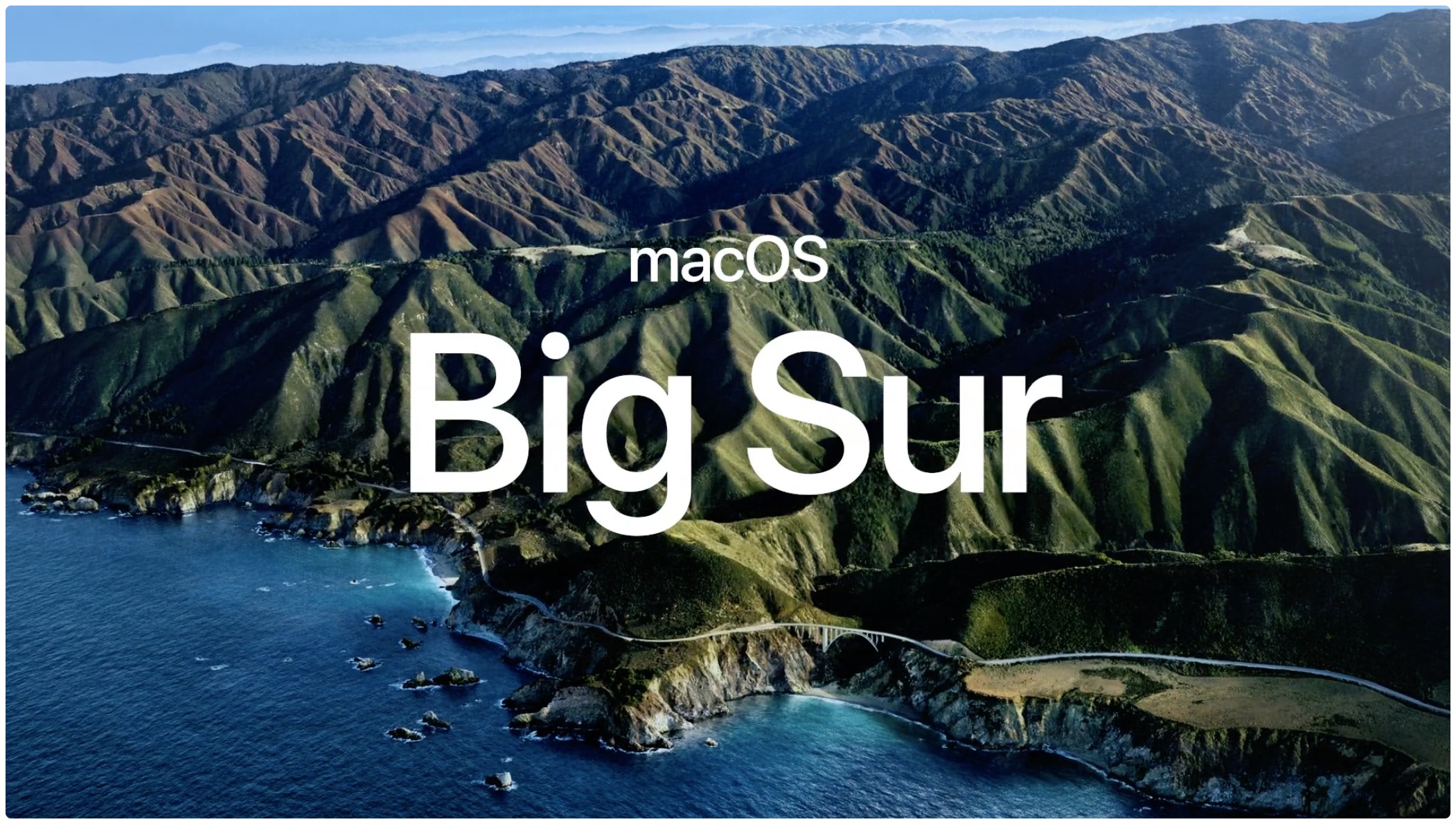 Apple has seeded the latest beta of macOS 11 Big Sur, still preparing for the future public launch.

On Tuesday, Apple seeded the ninth beta of macOS 11 Big Sur to developers. As is par for the course, this prerelease software is meant for developers only. It is likely the new software won't include any new major features, however, if there are any new additions discovered we will update this post accordingly.
macOS 11 Big Sur welcomes quite a few changes, including an upgraded Messages and Maps experience, brand new UI tweaks to bring it more in line with iOS in some areas, new icons, and much more. You can check out a few of the major new additions in the link below.
And if you want to make sure your Mac hardware supports the next major desktop operating system, here you go:
Developers can download and install the ninth beta of macOS 11 Big Sur from the Apple Developer Center. The software can also be downloaded and installed as an over-the-air update via the Software Update tool within System Preferences.
Apple will release macOS 11 Big Sur as a free upgrade to the public later this year.
Apple released iOS 14, iPadOS 14, tvOS 14, and watchOS 7 to the public earlier in September. So now we are just waiting for the wide release of macOS 11 Big Sur.
How are you liking macOS 11 Big Sur so far? Excited for the changes?
Source link: https://www.idownloadblog.com/2020/09/29/macos-big-sur-dev-beta-9/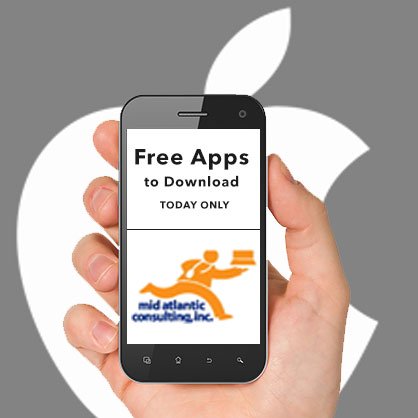 Dalgona , Tie a Necktie 3D Animated , Open Bar! and more
Universal:
Dalgona ( $0.99 → Free ) KIM KYUNG MIN Dalgona prioritizes quality over quantity. It features a collection of nine filters, which are based on magazine photographs, movie brochures, and old albums from the 80s and 90s. Just tap to apply and tap to save to your camera roll.
Tie a Necktie 3D Animated ( $2.99 → Free ) Sergey Burlakov It walks you through how to tie 12 essential necktie knots and a bow tie knot. Each knot includes step-by-step instructions accompanied by 3D animations that can be replayed. The app also includes the ability to favorite knots and short text tips.
Open Bar! ( $2.99 → Free ) Gingear Studio Inc
Open Bar will provide you with instant gratification. The moment you launch the app you'll begin to appreciate its slick design and animations. The basic idea of the game is to drag and drop bars onto the board in order to create completed lines of the same color. The bars can be rotated with a tap, and merged when crossed over one another. Each puzzle can be completed in three moves or less, and you're able to use a hint at any time in case you get stuck.
Source link: http://appadvice.com/apps-gone-free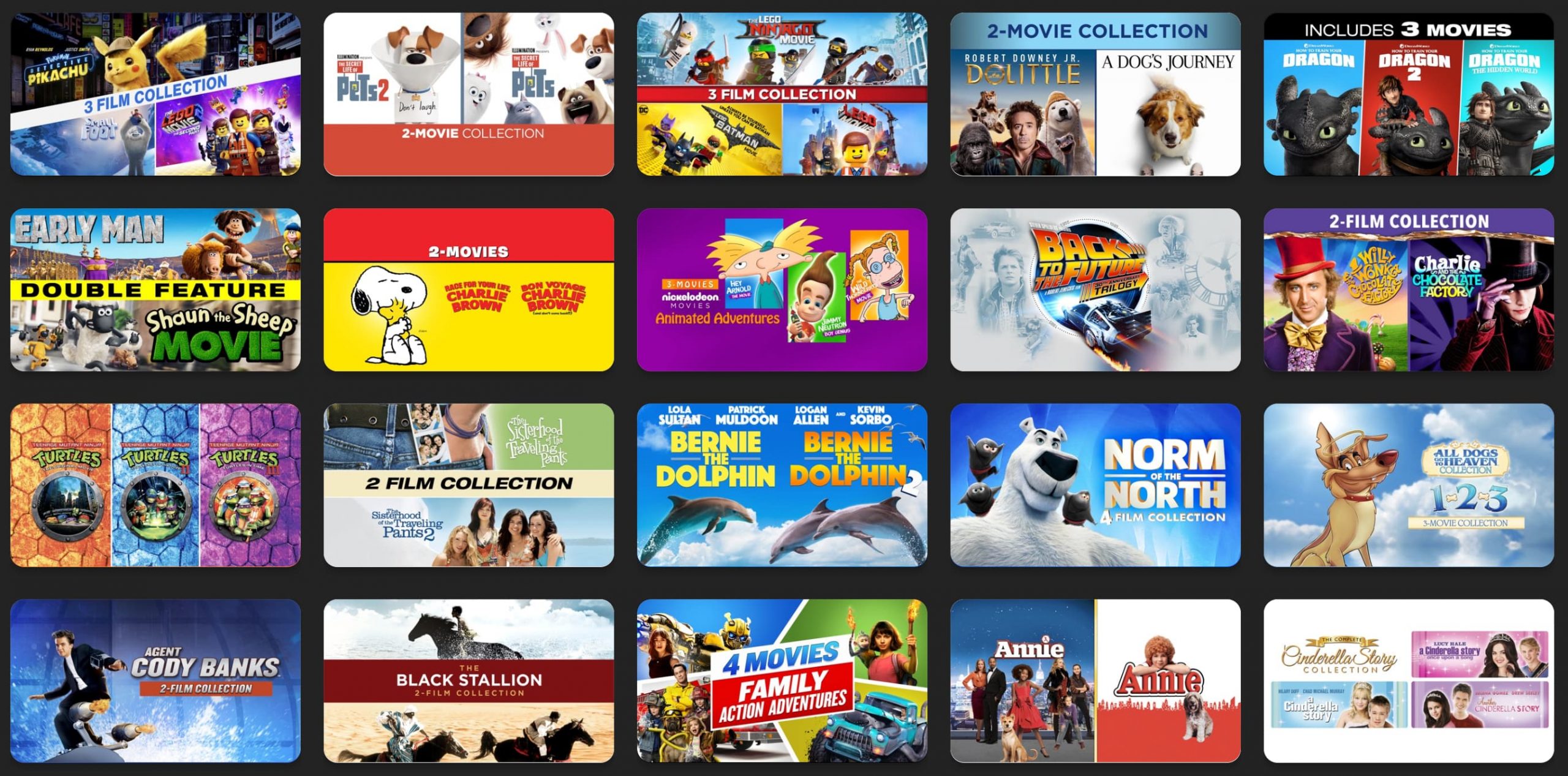 Apple on Tuesday updated its iTunes Store with new deals on movies and other media. Among the discounts are Star Wars feature films down to just $10, hits like Sleepy Hollow and Braveheart under $10, and family bundles like the Back to the Future trilogy and Kung Fu Panda trilogy for under $20. Check out our full roundup below.
Star Wars films under $10
Other hit films under $10
Tarantino 5 movie collection $30
Family bundles under $20
Source link: https://www.idownloadblog.com/2020/09/29/itunes-movie-deals-star-wars-films-10-family-bundles-under-20-and-much-more/