HotMacNews Info
To access HotMacNews on your computer Click Here (It makes a great Home Page)
To download iPhone or iPad app (HotMacNews2) click here HotMacNews2
**Once in HotMacNews Home Page click on Preferences to customize to your needs.

Siri continues to receive criticism over at times unreliable performance although Apple's been advancing its personal digital assistant by leaps and bounds since its debut in October 2011.
Google, on the other hand, is regularly praised for its powerful knowledge graph and accuracy.
You probably know that the search company's exciting new feature, Assistant, recently made its debut on the new Pixel smartphones.
With that in mind, YouTuber Marques Brownlee took it upon himself to pit the Pixel's Assistant against the iPhone's Siri in a cool side-by-side video comparison.
Let the battle of the smartphone voice assistants begin!
In the video below, Brownlee activates Google Assistant and Siri at the same time, then asks them the same questions and follow-ups to see how each one responds.
Some notable observations:
Both assistants successfully accomplished simple tasks like opening apps, setting appointments and timers, checking the weather and more
Siri couldn't answer a follow-up question about Obama's height
Assistant didn't know if the Los Angeles Clippers won the latest game
Siri didn't know who won the Super Bowl and the team's current quarterback
Google Assistant can't recognize songs yet
And here's the video.
Brownlee felt Assistant was more conversational, understood context better, sounded less robotic and had more personality to it that Siri. Siri could handle contextual questions in multiple queries, but she's not quite up there on the level of Assistant.
On the other hand, Brownleee said Siri's responses complete with images, charts and other visuals were ultimately more useful to him than Assistant's spoken information.
Many Pixel reviewers lavished praise on Assistant, but not The New York Times's Brian X. Chen who called the built-in artificially intelligent virtual assistant "still fairly dumb."
Of course, as Google's artificial intelligence gets smarter, the Assistant will become more helpful—but you could say the same thing about Siri, too.
Too bad the technology just isn't there yet for digital personal assistants to become truly useful, fully conversational and proactive.
From Michael Nunez's Pixel review:
In fairness nobody has it, and Google's is better than what's offered by competitors like Apple's Siri and Microsoft's Cortana. The point is that as a whole, smartphone assistants aren't smart enough to be defining features. They're gimmicks, and Google unwisely decided to build a phone around one.
Or as The Verge's Dieter Bohn put it, "Google Assistant is absolutely the smartest of the assistant bunch, but it's not yet in a class of its own."
Apple seems to have been ramping up hiring for its new machine learning division.
Its stealth work on artificial intelligence and machine learning came to light in a recent interview which detailed how these techniques have improved not just Siri's brain and natural language processing, but also features like the Apple Pencil's palm rejection or iOS 10's autocorrect suggestions and the Memories feature in Photos.
Source link: http://www.idownloadblog.com/2016/10/22/siri-vs-google-assistant/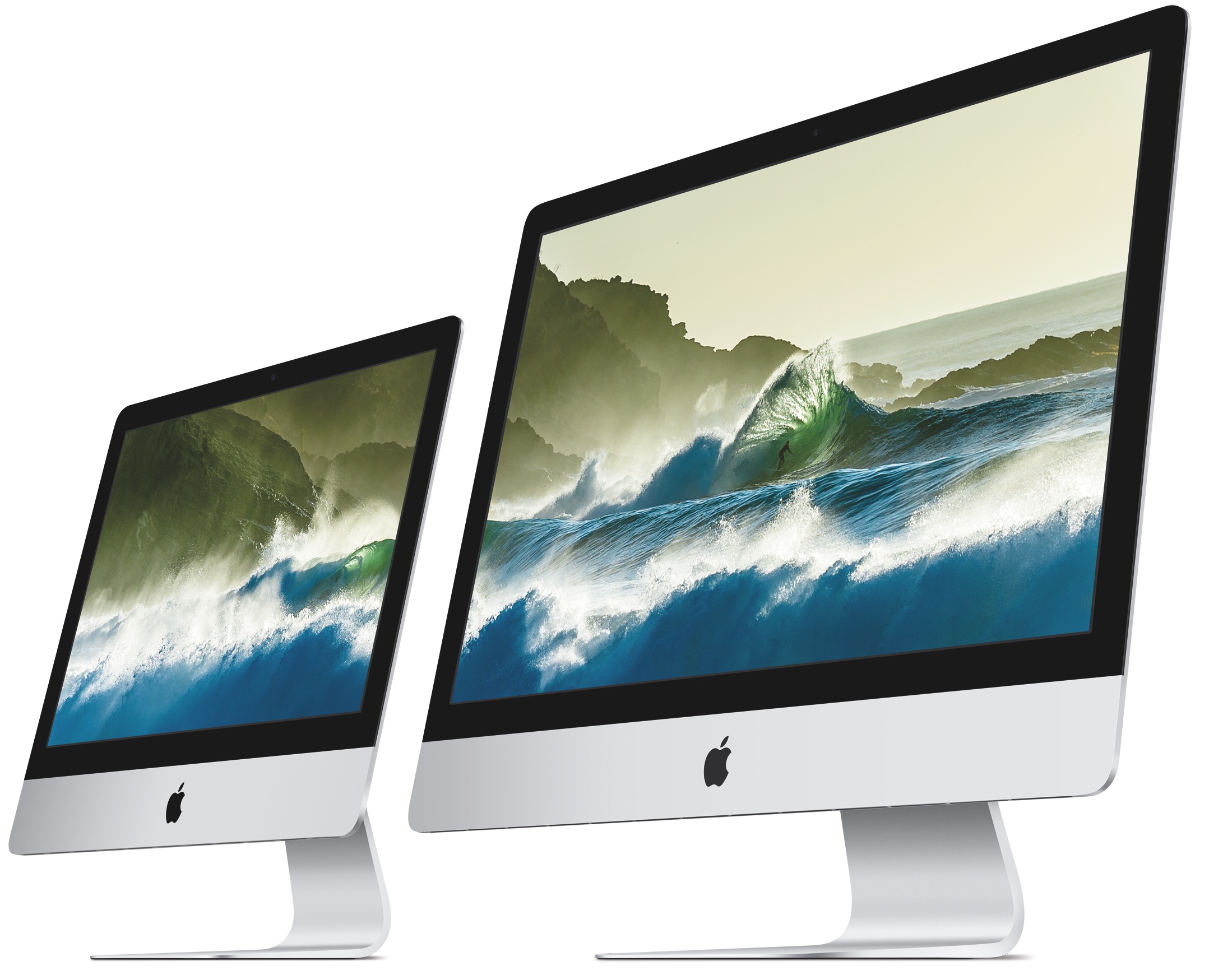 According to revered Apple analyst Ming-Chi Kuo of KGI Securities, Apple's media event next Thursday will serve as a launchpad for a long-awaited update to the aging MacBook Pro notebook lineup, which will see "many" noteworthy upgrades.
Apple will also announce a brand new model of the new MacBook with a screen measuring thirteen inches diagonally, Kuo wrote in a note to clients.
Some observers think this machine is actually a thirteen-inch MacBook Air with new USB-C ports. As you know, the current Retina MacBook has a 12-inch Retina display.
Next-generation iMacs, as well as a rumored 5K resolution display won't be unveiled at the event because they're apparently not ready yet.
According to the report, the upcoming MacBook Pro refresh will include two models: one with a thirteen-inch screen and the other with a fifteen-inch one.
The new machines should have an OLED touch bar replacing the function key row with programmable shortcuts that change from one app to another, Touch ID sensor (likely integrated into the power button), USB-C, Thunderbolt 3 and the same low-profile keyboard with butterfly mechanism like the new MacBook, among other features.
The OLED touch bar would be controlled by a new dedicated chip which Kuo claims bears resemblance to the processor that powers the Apple Watch.
From the report:
Our new predictions also include: (1) Intel's (US) Skylake processor; (2) the same panel resolution but better display quality and energy efficiency thanks to an oxide panel; (3) a new option of 2TB SSD storage capacity; (4) adoption of a similar processor as Apple Watch to control the OLED touch bar more energy-efficiently in the new MacBook Pro models; and (5) a Type-C & MagSafe-like adapter rolled out by Apple or a third-party supplier, given positive reviews for the MagSafe charging design.
The iMac, Apple's popular all-in-one desktop, as well as its rumored external display with a 27-inch screen featuring 5K resolution (likely matching the resolution of the 5K iMac) should be expected in the first half of 2017, according to the analyst.
We also expect Apple to launch new iMacs (21.5-inch and 27-inch) and Cinema Display (27-inch) in mid-1H17. We cannot say for certain whether Apple will announce the new iMacs and Cinema Display on October 27 as the shipping schedule is not imminent.
Although the next iMac and 5K display won't ship this year, Apple could choose to announce and preview them at Thursday's event. A few years back, the company previewed the radically redesigned Mac Pro even though the powerful desktop computer wouldn't start shipping until six months later.
Speaking of which, Kuo makes absolutely no mention of any Mac Pro-focused refresh.
I hope Apple won't disappoint its loyal fan base of creative pros who need a powerful desktop, Unfortunately, it's been increasingly difficult to justify dropping more than three-thousand dollars on the Mac Pro's three-year-old hardware.
Apple's Mac-focused "Hello again" media event is due next Thursday, October 27 and iDownloadBlog will be providing remote coverage of the announcements as they happen.
Source: MacRumors
Source link: http://www.idownloadblog.com/2016/10/22/kgi-new-macbook-pro-and-13-macbook-next-week-imac-5k-display-in-2017/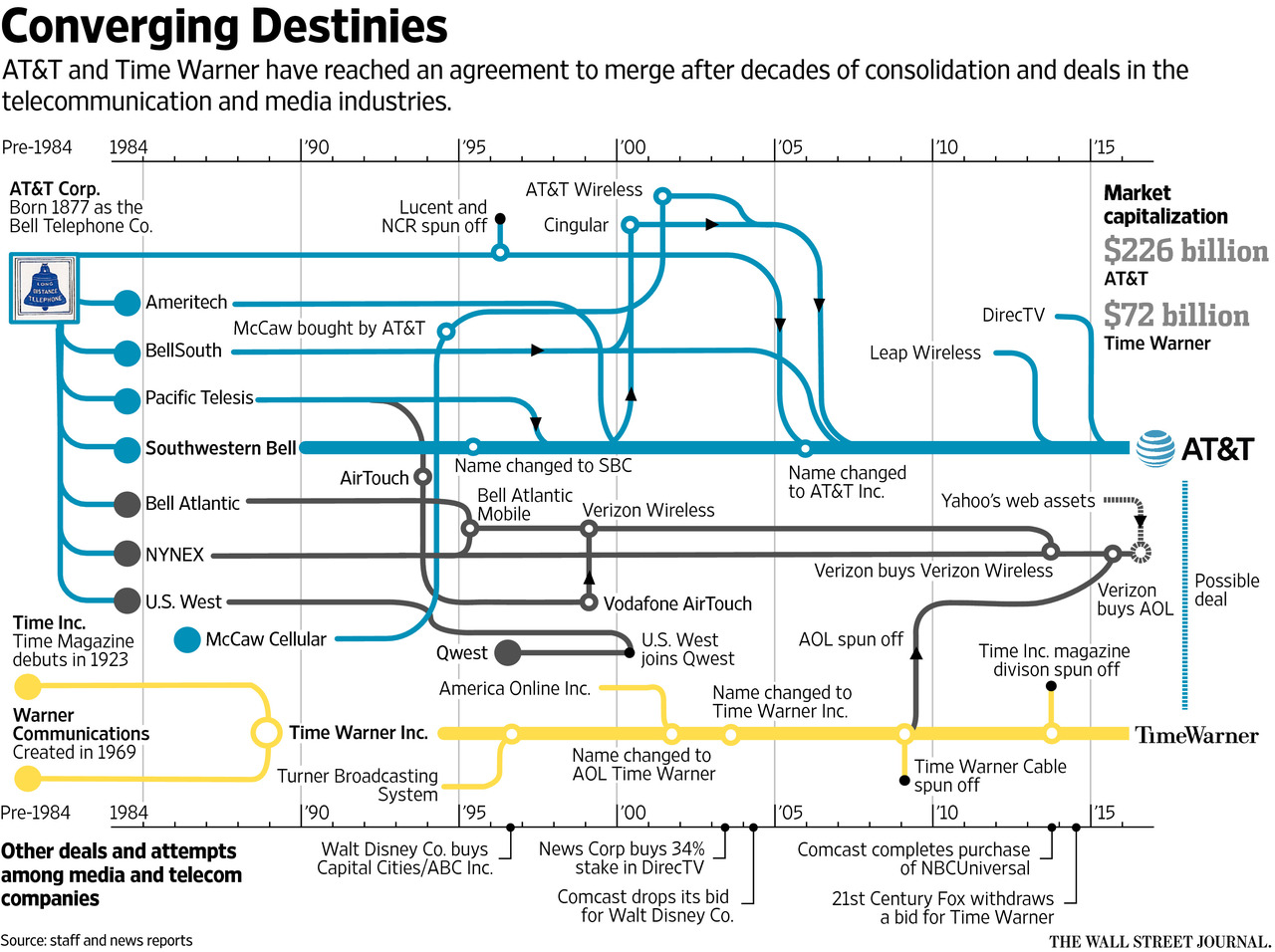 U.S. wireless carrier is buying media entertainment conglomerate Time Warner for a reported $80 billion as consolidation continues in media and technology industries. AT&T has reportedly agreed to pay $107.50 a share in a half-cash, half-stock deal, The Wall Street Journal reported Saturday.
Time Warner, which does not have a controlling shareholder, reported $28 billion in 2015 revenue and had a market capitalization of $68 billion before rumors of a possible takeover bid. AT&T currently has a market capitalization of more than $230 billion.
AT&T's boss Randall Stephenson, 56 years old, will head the new company and Time Warner CEO Jeff Bewkes, 64, will leave after an interim period following the deal, according to a person familiar with the plans.
The deal should be formally announced Saturday evening.
If the deal goes through, AT&T will control Time Warner's premium media properties, including brands like HBO, CNN, TNT and Warner Bros. And just like that, AT&T could transform itself from the phone company into a media giant.
How crazy is that?
According to the article:
A merger of the companies would be the most ambitious marriage of content and distribution in the media and telecom industries since Comcast Corp.'s purchase of NBCUniversal and would create a behemoth to rival that cable giant.
If the deal completes, AT&T will rely on television and media for more than 40 percent of its whole revenue.
WSJ said yesterday that Apple recently approached Time Warner "about pursuing a combination" though the discussions didn't progress "beyond a preliminary stage."
Apple, of course, has for years pursued plans to build an online TV service and a skinny bundle of premium TV programing, to no avail. Instead, the iPhone maker has lately been creating original programming of its own.
Source: The Wall Street Journal
Source link: http://www.idownloadblog.com/2016/10/22/att-to-buy-time-warner-for-a-reported-80-billion/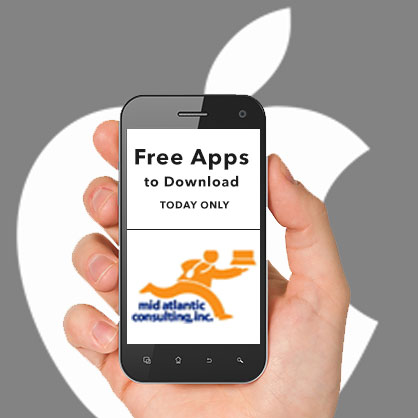 Paintlogue Watercolor , GeoTrend , Magic Launcher Pro – Launch anything Instantly and more
iPhone:
GeoTrend ( $2.99 → FREE )
GeoTrend taps into data servers worldwide in order to provide the most current statistics possible. It offers more than 25 comparison modes including population, energy consumption, military expenditures, fertility rates, gas prices, and arms exports. Just choose two of the more than 175 included territories and countries and absorb the data.
Universal:
Paintlogue Watercolor ( $9.99 → FREE )
The app includes seven watercolor filter presets that can be applied to any photo in your library. The presets are fully customizable, allowing more control over the finished product. After a you've applied a filter you can compare your newly transformed photo against the original by tapping on it. The app also includes 23 border options to choose from, and the ability to add a signature to your work.
Magic Launcher Pro – Launch anything Instantly ( $2.99 → FREE )
Magic Launcher has the ability to launch over 100,000 different apps and actions right from your lock screen. Upon launch it'll need to determine which apps are supported. After it has finished you'll able to add quick access icons for your favorite apps, contacts, settings, and services to your lock screen. The app also includes 3D Touch support.
Toca Life: Town ( $2.99 → FREE )
Anything goes in Toca Life: Town. Your children are able to move around town with just a tap. They're able to explore the inside of restaurants and houses, go swimming in the pond, camp out in the park, or simply hang out in their room. Each location is its own mini adventure with tons of interactions to discover. The app includes a total of 21 characters and five animals to play with, and seven locations to explore.
Alpha Omega ( $0.99 → FREE )
The amount of content here is staggering. Alpha Omega's hundreds of puzzles require you to unscramble the letters to create valid words. Each puzzle provides you with the first and last letters, serving as a guide. Tap on a letter block to select it and tap another to swap. Intersecting letter blocks can be moved in both directions. As each word is deciphered, the rest will begin to fall in to place. Keep in mind that letters can only be swapped once per puzzle. Additional level packs are available via in-app purchase.
Source link: http://appadvice.com/apps-gone-free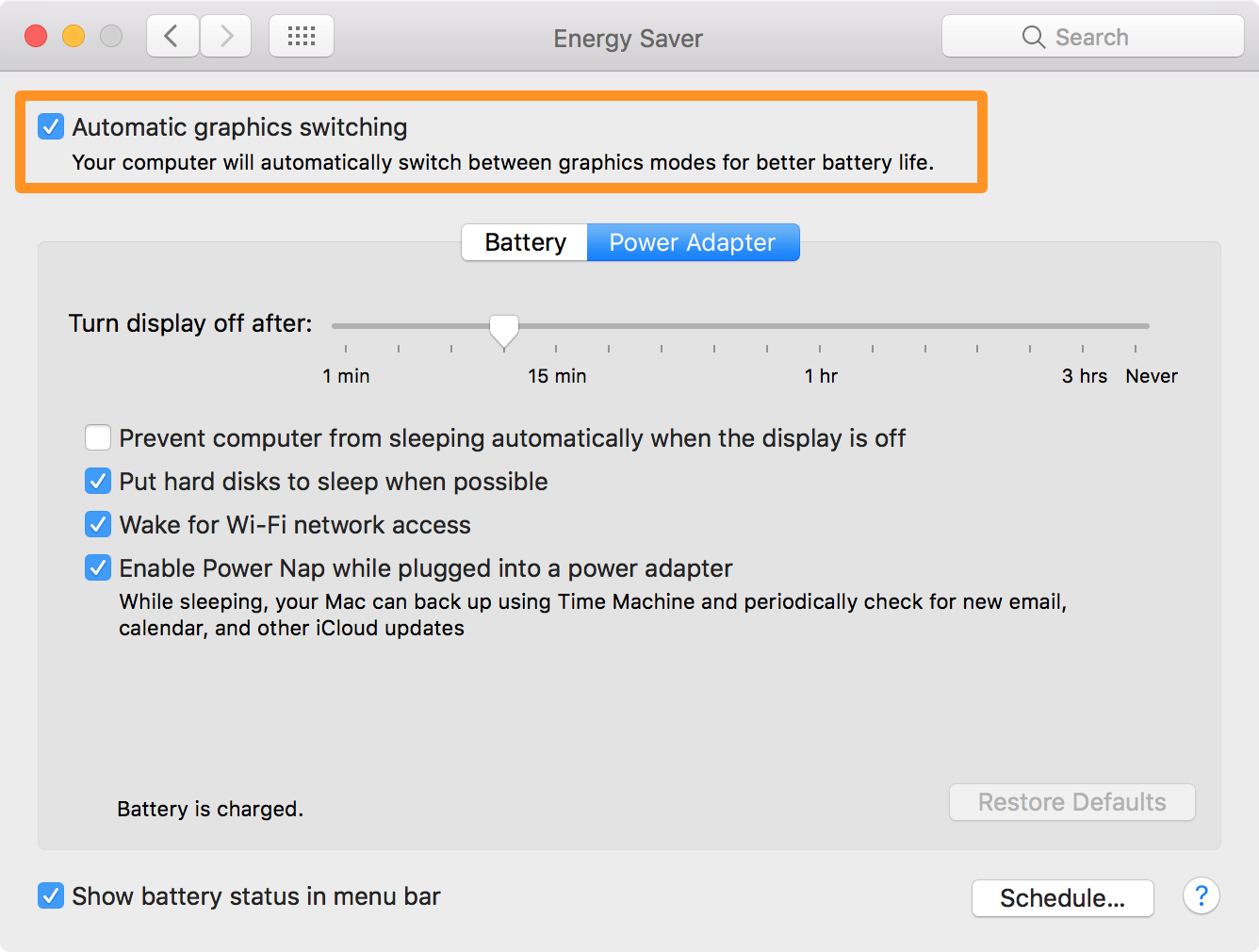 Depending on the model of MacBook Pro you have, you may be able to physically choose whether your computer uses the high power discreet graphics card for better performance or the low power integrated graphics chip for better battery life by using an option known as Automatic Graphics Switching.
The feature is only available on MacBook Pros that have two graphics processing units (GPU). The reason it only exists on certain models of the MacBook Pro is not all Macs have dual GPUs, and the desktop Macs that do don't need a low power mode since they don't rely on batteries and are connected to a power source all the time.
How to tell if you have dual GPUs
You can tell if you have two GPUs by going to  → About this Mac → System Report → Graphics/Displays on your Mac.
As you can see from my report, my 2012 15" MacBook Pro with Retina display has both an AMD Radeon M9 graphics card and the Intel Iris Pro integrated graphics:
If you only see one graphics source in this list, it means you don't have two graphics processing units. More than likely this is going to be the case if you have a lower end MacBook Pro. You might see some variant of Intel integrated graphics, whether it's the Intel Iris Pro or Intel HD graphics.
How Automatic Graphics Switching works
Automatic Graphics Switching is a great feature because it helps give your Apple notebook phenomenal battery life. Without this feature, your power-hungry discreet graphics card would slide your battery life to a fraction of the time it lasts right now.
Thanks to powerful software in your Mac, macOS is capable of detecting when your computer needs more graphical horsepower and it can seamlessly switch over to the discreet graphics card if you're doing something graphic intensive, such as gaming.
When you're done, it moves back to the integrated graphics source to save power. When it does, your computer not only uses less juice, but it also runs much cooler and the fans will be quieter as they won't have to spin so quickly to keep the machine cooler.
Depending on how you use your MacBook Pro on a daily basis, you may or may not need to utilize the Automatic Graphics Switching setting.
If you're always tethered to a power source, then you might not care as much about the power efficiency of your MacBook Pro. This is typically the case with gamers who want the best graphical performance. These users don't need Automatic Graphics Switching as much as a typical user and can let the computer run off of the discreet graphics card all the time because they're typically connected to a power source to keep their game playing from killing their computer too quickly.
On the other hand, if you want to turn it on to conserve power for an on-the-go lifestyle, like most people buy notebooks for, then this option should be important to you because you won't want to waste battery life by using your discreet graphics card to render normal macOS interfaces and view video playback when you don't need that kind of horsepower to drive that stuff.
How to toggle Automatic Graphics Switching on or off
To toggle Automatic Graphics Switching on or off, follow these simple steps:
1) Launch the System Preferences app on your Mac and open the Energy Saver preference pane.
2) Locate the Automatic Graphics Switching checkbox at the top of the preferences pan you see and add a check mark to toggle it on, or remove the check mark to toggle it off.
The changes are going to take effect immediately after you make your choice. You don't need to restart your computer.
What did I just do?
If you turned the feature off, then you've just made it so your Mac can utilize the high power discreet graphics card 100% of the time rather than using the power-sipping integrated graphics.
Conversely, if you just turned the feature on, then your Mac can now save energy when it doesn't need the high power graphics by switching to the low power graphics source instead, and this will yield improved battery life.
Also read:
If you have a Mac with Automatic Graphics Switching abilities, which setting do you like to leave it at? Share in the comments.
Source link: http://www.idownloadblog.com/2016/10/22/automatic-graphics-switching/