watchOS 10.1 brings NameDrop contact sharing to the Apple Watch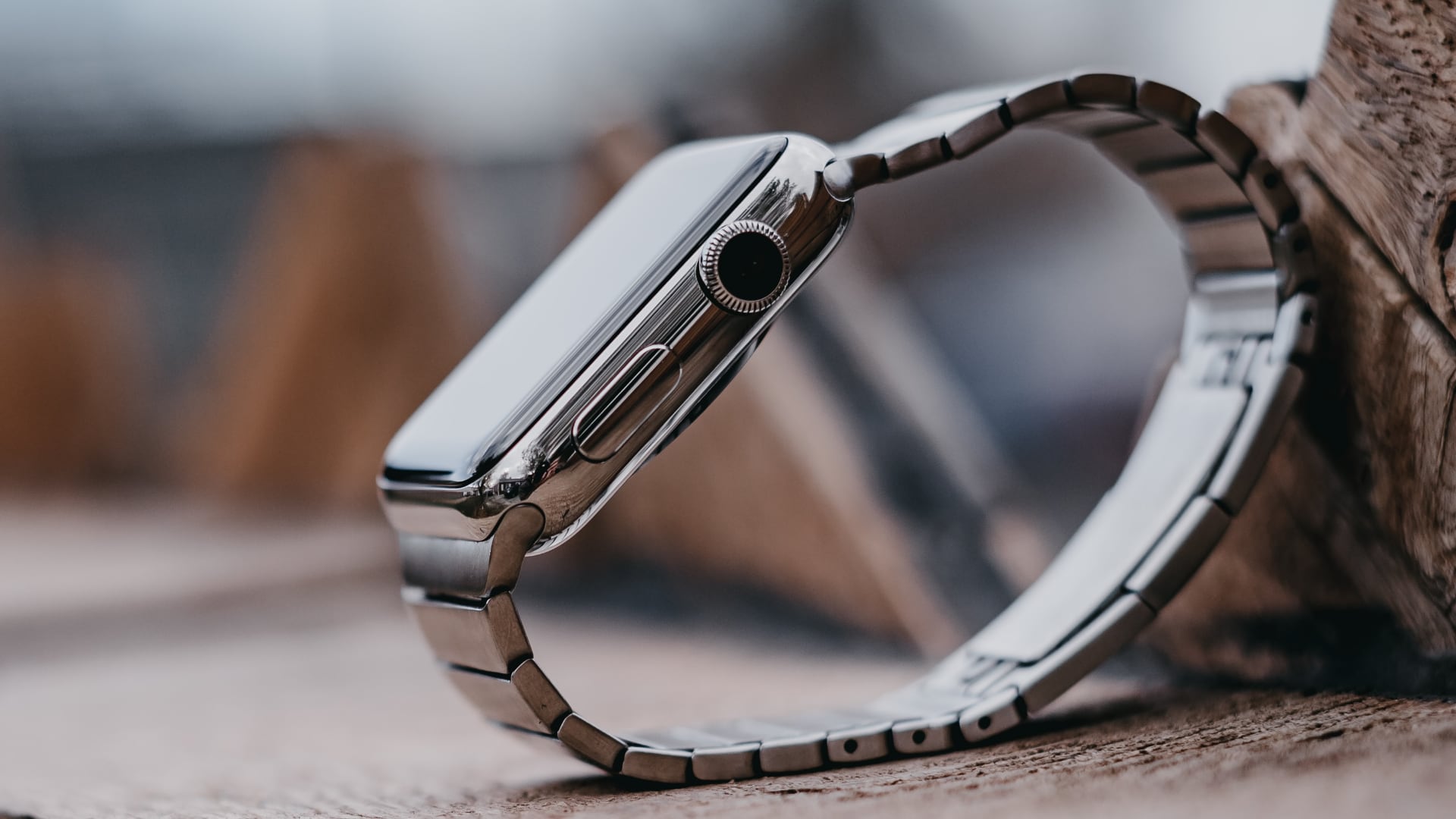 With watchOS 10.1, you can use NameDrop to share contact information between two Apple Watch devices or an Apple Watch and an iPhone.
NameDrop always sends your name and contact poster (a visual contact card featuring a fullscreen photo with custom typeface, colors, etc.). You can also pick specific contact fields to share such as phone numbers, home and business addresses, email addresses, etc.
The NameDrop feature is currently in testing on the Apple Watch. It'll launch in a few weeks when Apple releases the watchOS 10.1 updates for public consumption. NameDrop has been available on the iPhone as of iOS 17.0.
What is NameDrop? How does it work?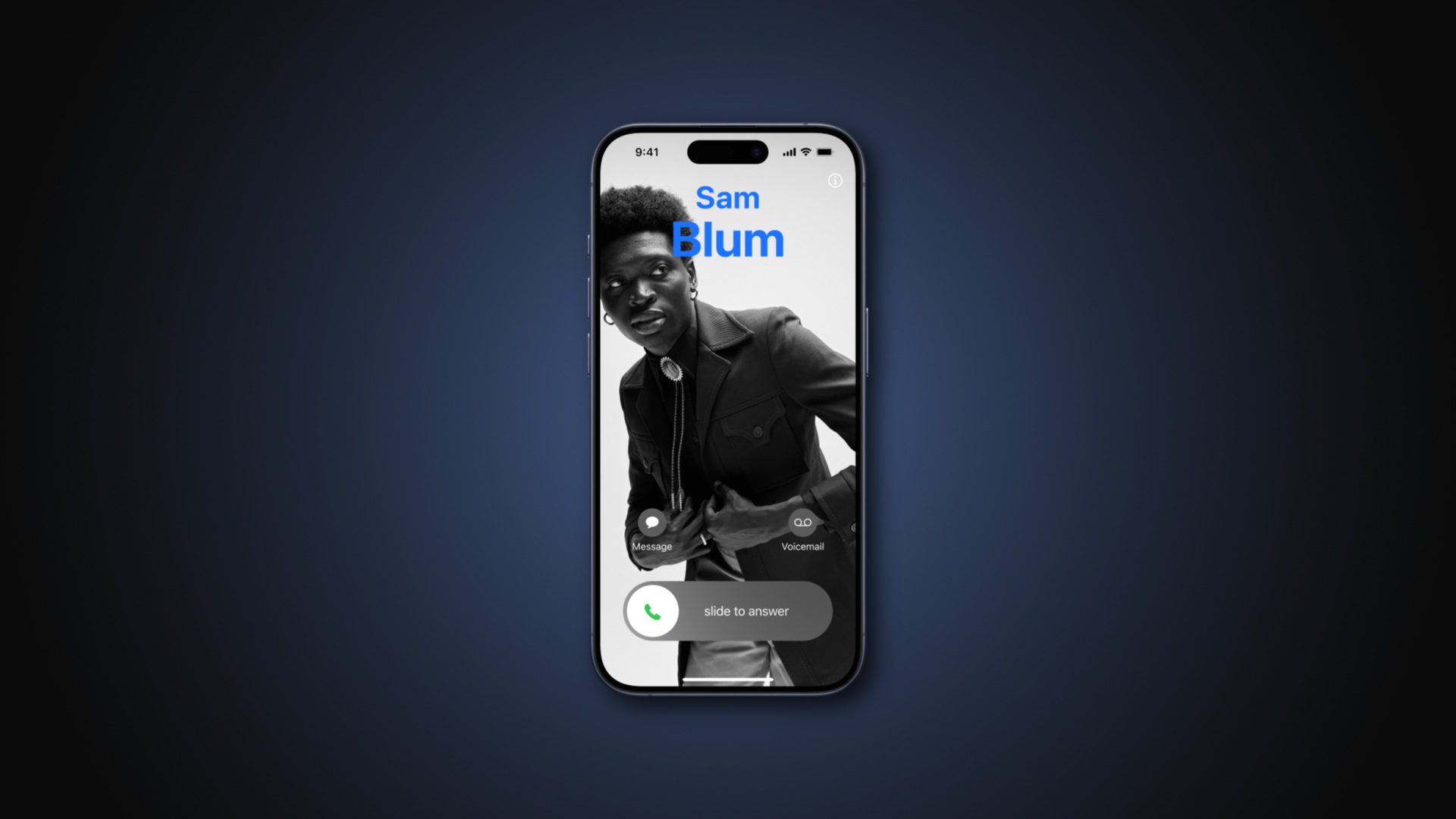 One of Apple's coolest new features, NameDrop is a new sharing experience specifically created to let Apple users easily exchange their contact information, and boy is it fancy. You just bring two devices together, like two iPhones running or an iPhone and an Apple Watch, to witness the magic.
But NameDrop isn't limited to contacts. The same bring-devices-together gesture can be used to invoke content sharing via the AirDrop feature or to start a SharePlay session to enjoy movies, music or games with other users who are in your close proximity within the Bluetooth range of about ten meters (about 33 feet).
How to use NameDrop on the Apple Watch
There are three different ways to use NameDrop on the Apple Watch—automatic, manual or via a watch face complication.
Automatic sharing works as advertised: You just bring your Apple Watch close to someone else's Apple Watch to share your contact information via NameDrop. You'll feel subtle haptic feedback when the devices are near one another. A full-screen contact poster appears on both screens, ready to be shared with a tap.
You can also start a NameDrop session manually by hitting the Share button in the My Card section in the watchOS Contacts app, then choose the fields to share.
As for the third method of invoking NameDrop, touch the My Card complication on your watch face and then bring the device face to face with someone else's Apple Watch. Of course, you'll need to first add this complication.
How to use NameDrop on the iPhone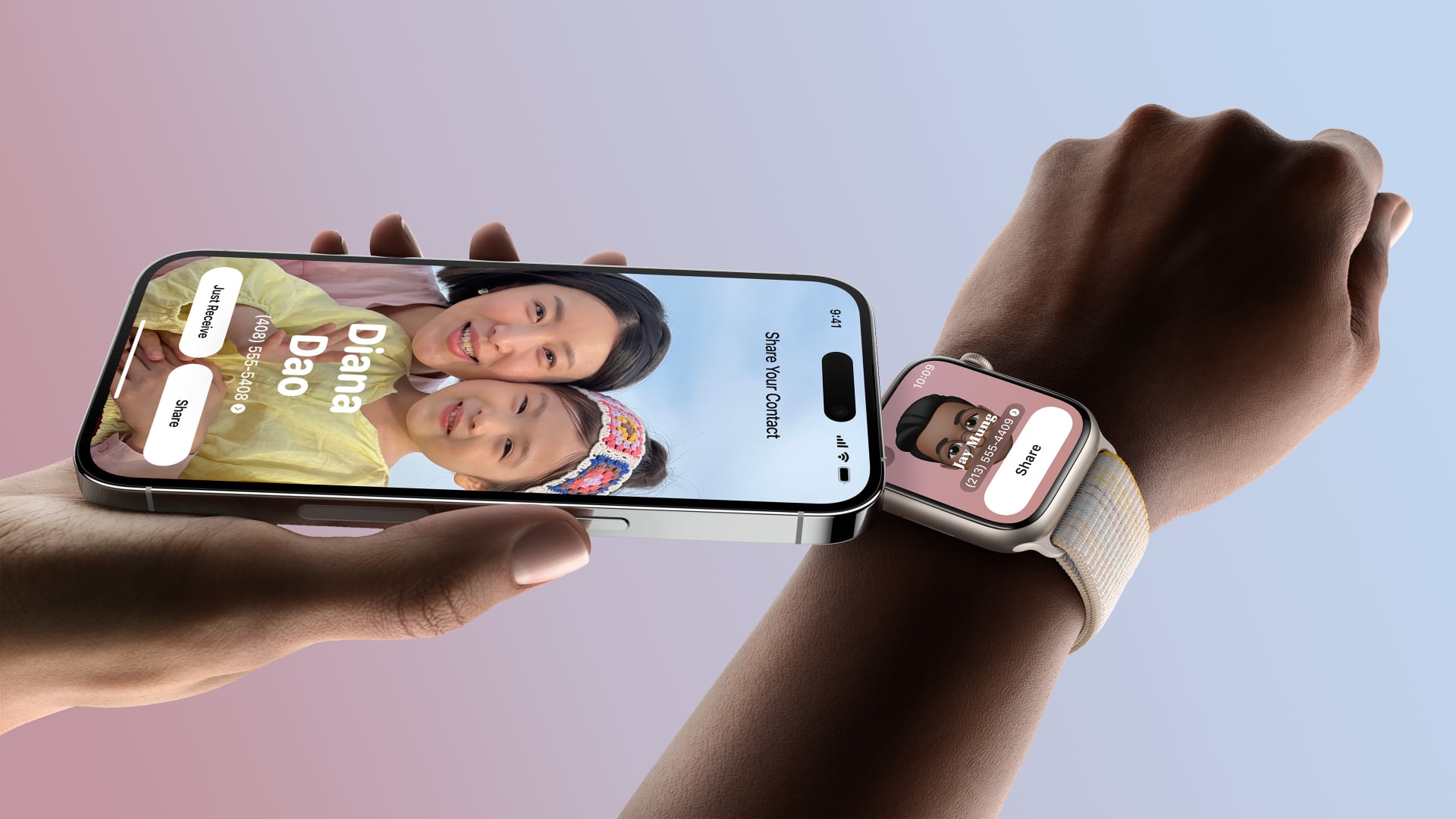 To use NameDrop on an iPhone, pick any contact card in the Contacts app and choose Share Contact at the bottom of the card. Now select contact files you'd like to share, like the first and last name, phone numbers, email addresses, notes, etc.
Any contact field can be shared as long as it's filled, and this screen gives you complete control over what you'll share. To share all contact fields for this person, hit Select All Fields at the bottom.
When satisfied, hit Done, then choose AirDrop as your sharing method and hold the top of your device near the top of someone else's. A glow animation at the top of both devices indicates a connection is being made. Continue holding, and NameDrop will appear on both screens.
To accept the other person's contact card, choose Receive Only. To share contact cards both ways, touch the Share option instead. To cancel sharing without exchanging contact information, simply move the devices away from each other before your NameDrop session completes.
NameDrop was designed for exchanging contact information with someone new and cannot be used to update an existing contact, as per Apple's support document.
What devices support NameDrop?
NameDrop works between two iPhones and two Apple Watches, as well as between an iPhone and an Apple Watch. Using NameDrop between two iPhones requires iOS 17.0 or later on both phones.
To drop names between two Apple Watches, each device must be on watchOS 10.1 or later. NameDrop between an iPhone and an Apple Watch works as long as the phone uses iOS 17.0 or later and the Apple Watch is running watchOS 10.1 or later.
NameDrop is compatible with the Apple Watch Series 7 or later, second-generation Apple Watch SE and all Apple Watch Ultra models—older watches don't work with NameDrop. On the iPhone, NameDrop supports all models compatible with iOS 17, from the second-generation iPhone SE and iPhone XS/XR onward.
NameDrop is unsupported on the iPad and Mac.
New AirDrop features in iOS 17.1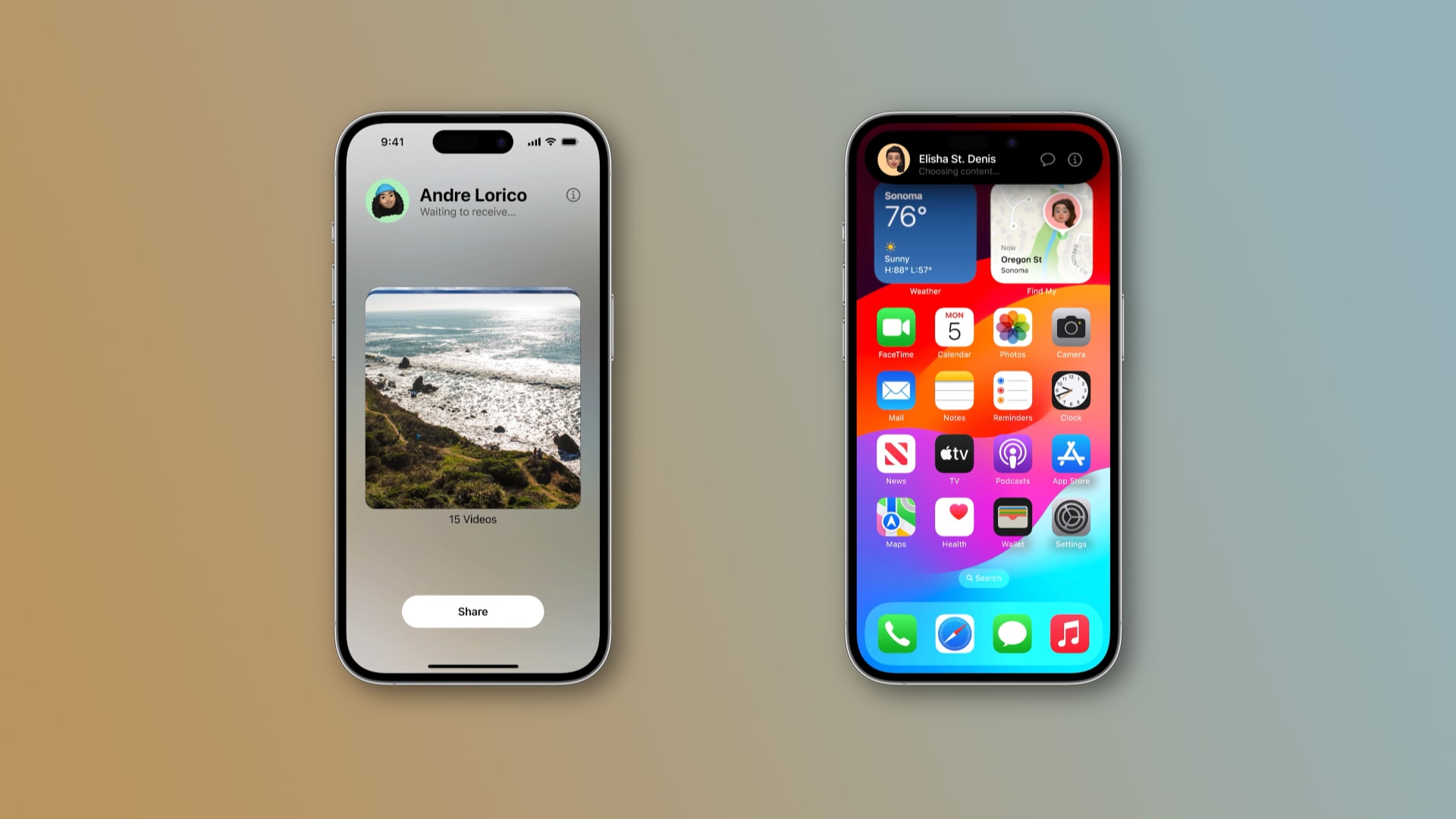 NameDrop is part of AirDrop, Apple's device-to-device file transfer feature, which has gotten even better for iPhone users thanks to iOS 17.1.
Aside from an easier way to initiate an AirDrop transfer, iOS 17.1 allows AirDrop to fall back to cellular data if the devices lose Wi-Fi connection during transfer. This means you can simply walk away knowing the transfer will continue over the internet without affecting content quality.
AirDrop on iOS 17.1 also supports starting a SharePlay session to enjoy movies, music, games and apps with other users who are close to you.
Source link: https://www.idownloadblog.com/2023/09/30/watchos-10-1-apple-watch-namedrop-contact-sharing/