Video comparison: MacBook Air with M2 vs. MacBook Pro with M2 Pro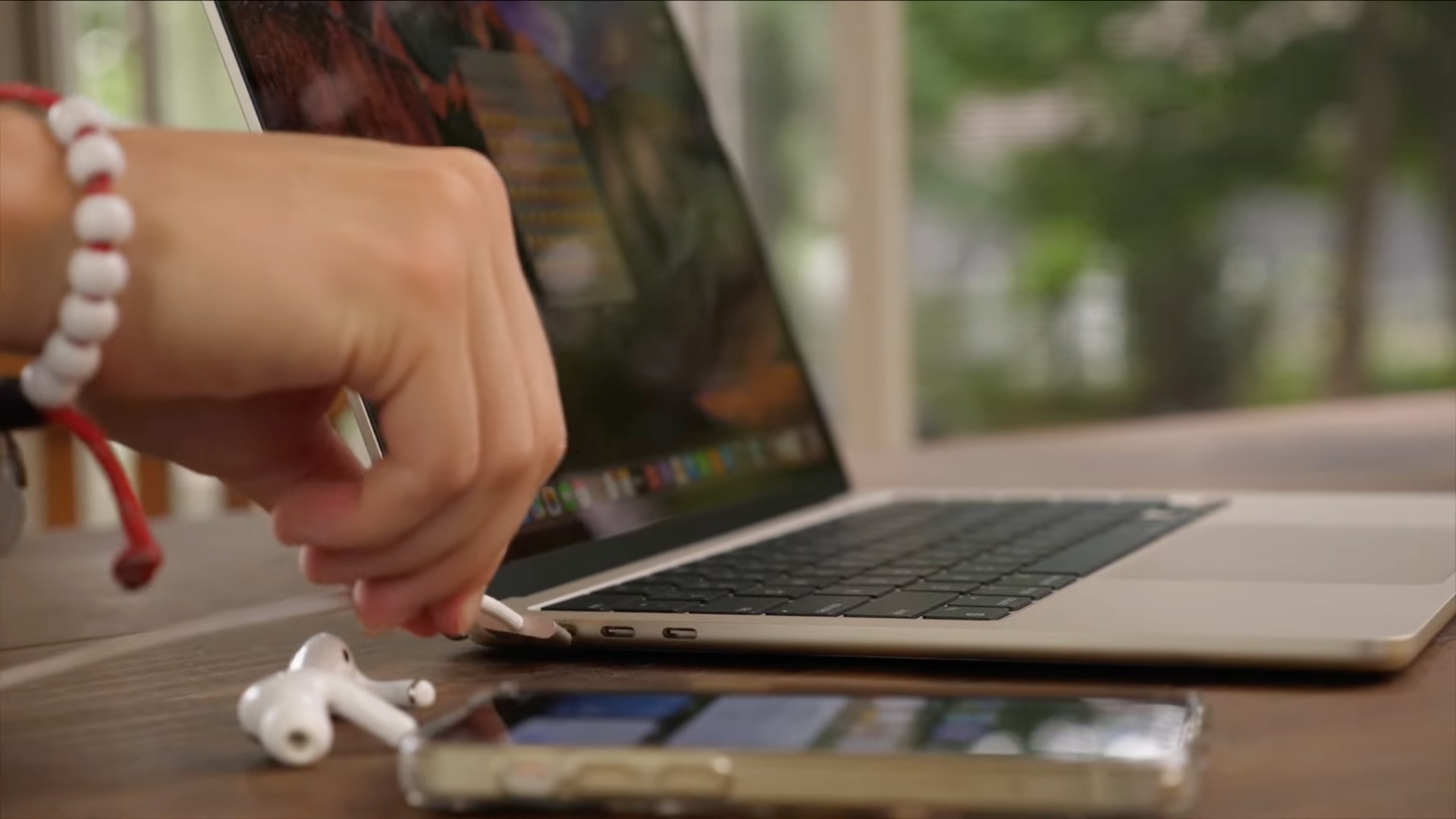 Watch this quick hands-on video walkthrough comparing Apple's M2 MacBook Air (2022) laptop and the company's new M2 Pro-powered MacBook Pro (2023).
This isn't a detailed speed comparison for the geeks. Of course, the MacBook Pro uses faster Apple silicon than the more mainstream-oriented MacBook Air. Besides, Apple last refreshed the MacBook Air in July 2022, while the 14-inch and 16-inch MacBook Pro were bumped to the M2 Pro and M2 Max chips in January 2023.
Instead, our videographer Harris Craycraft (@_craycraft) set out to highlight the differences in mainstream use cases between these two Apple laptops.
Video comparison: M2 MacBook Air (2022) vs. M2 Pro MacBook Pro (2023)
It comes down to a simple choice: Do you value portability over performance? Perhaps you're the type who runs CPU-intensive tasks on the go like processing huge photos, editing multiple streams of 4K video, creating complex designs using big-name software packages like Adobe Creative Suite, and the like.
You can process high-resolution photos, work on complete projects, and edit 4K videos on the M2 MacBook Air, too. It's just that the MacBook Pro lets you add more of everything when working on projects—more audio tracks, more video streams, more layers in Photoshop and so on—without waiting than with the Air.
For most consumers, the M2-powered MacBook Air will be more than adequate and it's Apple's thinnest and most portable laptop in the lineup. On the other hand, the new MacBook Pro with the M2 Pro chip is on a totally different level in terms of performance. But that power comes at a cost: The MacBook Pro is heavier, thicker and costlier than the Air.
What's your favorite laptop in terms of value for money? Would you recommend the M2-powered MacBook Air over the-more-pro MacBook Pro with M2 Pro? And if you're new to Mac, check out our collection of tips and tricks for macOS beginners.
Source link: https://www.idownloadblog.com/2023/02/02/m2-macbook-air-pro-comparison-video/