Free Apps to Download TODAY ONLY 02/05/2023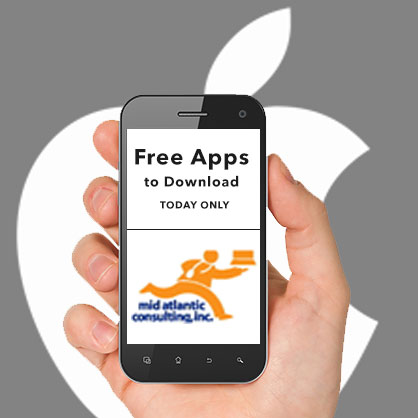 VoyTimer: Talking Voice Timer , i know percent , NotifiNote: Notification Notes and more
VoyTimer: Talking Voice Timer ( $3.99 → Free ) Actowise LLC
Set multiple timers for different things at the same time with this powerful timer app. Choose between seven voices and a variety of unique sound alerts, including a long list of voice reminders. Timers can either count up or down. VoyTimer is clean, reliable, and accurate.
i know percent ( $0.99 → Free ) Dmitry Mashkin Percentages are everywhere and part of daily life. I know percent is easy to use and allows you to calculate percentages faster than ever before. You can solve percentages four different ways depending on your needs or preference.
NotifiNote: Notification Notes ( $0.99 → Free ) Mert Can Kus NotifiNote can be used as a task manager, to-do list, or a friendly reminder. Create a note or list and have it appear in your notifications. The app has a simple UI making to incredibly quick and easy-to-use.
Memorize: Learn French Words ( $4.99 → Free ) LIKECRAZY Inc. Memorize: Learn French includes over 5,000 French words that are commonly used. It uses flashcards with a complete phonetic transcription for each one so you can read and speak French clearly. The app uses AI to pick words that you need to spend more time on based on the analysis of your progress.
Memorize: Learn Russian Words ( $4.99 → Free ) LIKECRAZY Inc. Memorize: Learn Russian is an AI-based study app with over 9,000 useful Russian words. You'll learn Russian words using flashcards that include audio so you can perfect your pronunciation The app uses an algorithm to remind you at the most appropriate time to review words so you'll never forget them.
Source link: http://appadvice.com/apps-gone-free