Free Apps to Download TODAY ONLY 02/04/2023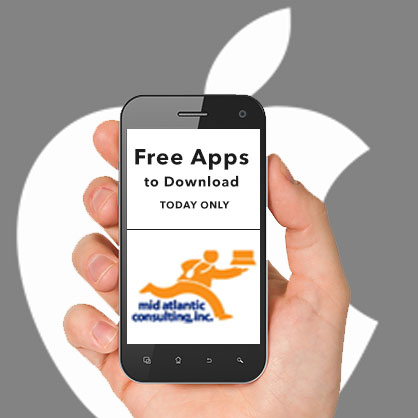 WorkOther – Add Watch Workouts , Calculator Advanced , Web2Pics – Webpage Screenshots and more
iPhone:
WorkOther – Add Watch Workouts ( $0.99 → Free ) XiaoDong Lin This app lets you make any daily activity into a workout. Turn lawn mowing, walking the dog, or golfing into a workout. There is a fat burning heart rate indication feature to promote weight loss. WorkOther is integrated with HealthKit.
Calculator Advanced ( $0.99 → Free ) Mert Can Kus Calculator Advanced has over 84 different built-in formulas for all of your calculating needs. If you can't find a formula, simply add it and save it to the app. That way you can use the same formula over and over without having to constantly enter it.
Web2Pics – Webpage Screenshots ( $0.99 → Free ) Raghvendra Bhargava Web2Pics lets you capture selected or full web page screenshots and edit them in a matter of seconds. Just enter the url, select your start and end point, or capture the whole page. You can then use the annotation or hand drawing tools to markup your screenshots. Captured screenshots can be saved directly to your camera roll or shared with anyone and everyone.
Snap Markup – Annotation Tool ( $1.99 → Free ) Raghvendra Bhargava
Snap Markup allows you to grab a photo from the web, your library, or your camera roll. You're then able to mark it up using a wide variety of tools including shapes, arrows, numbers, curves, and text. Snap Markup also allows you to draw freely with a wide variety of colors, blur and focus on sections of your photo, and crop photos.
Affirmations-Daily Motivation* ( $2.99 → Free ) Steve Veloudos Affirmations-Daily Motivation lets you build yourself up with positive affirmation and inspirational quotes. The app includes over 1,200 quotes in 12 different categories. Choose between 54 charming background themes. It's a simple way to improve your mindset and overall life.
Fitness Hashtags App ( $8.99 → Free ) Too Much Wasabi, LLC Fitness Hashtags will help you reach a wider audience. It includes more than 3,000 highly targeted fitness-related hashtags to copy into your posts. The hashtags are organized into 18 different categories focused on fitness, workout, and wellness. A counter on the main screen lets you know how many tags have been selected, and a character counter ensures your content will be posted without a hitch. Fitness Hashtags also includes instant hashtag analysis and the ability to sort hashtags by competition.
Crypto Pie ▻ Learn Crypto ( $3.99 → Free ) Too Much Wasabi, LLC
Crypto Pie aims to fill in the blanks. Whether you're new to cryptocurrency or want to learn advanced components, you'll find everything you need all in one place. The app includes four main categories and more than 160 terms. Each term includes audio pronunciations and the ability to jump to related terms. You're also able to choose from three unique icon designs.
Fine – Photo Editor ( $1.99 → Free ) Zhan QiaoXia
Fine is an all-in-one photo editing suite. Make subtle adjustments to the temperature, saturation, vibrance, and hue of your photos via sliders, or apply the adjustments to specific areas using masks. Bring out the details using de-haze, clarity, de-noise, ambiance, bloom, and grain tools. A vast amount of filters, effects, stickers, and frames can be applied with a tap. You're even able to doodle over the top of any photo and apply custom text. Fine also includes the ability to save your favorite edits as presets.
Source link: http://appadvice.com/apps-gone-free