Free Apps to Download TODAY ONLY 02/03/2023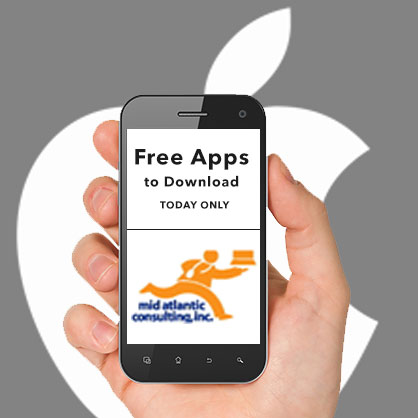 Smallness , Voice Counter on Lock Screen , Diabetes Tracker Log: Diabetly and more
iPhone:
Smallness ( $2.99 → Free ) Basia Bowens Smallness provides the tools you need to get your business up and running successfully. Learn about topics like branding, e-commerce, marketing, and SEO. The app lets you customize tasks and create checklists to keep you on track. You can even read interviews and tips from other small business owners.
Diabetes Tracker Log: Diabetly ( $10.99 → Free ) Santu Dey Put your health first with Diabetes Tracker Log: Diabetly. The app allows you to record glucose readings and insulin doses throughout the day. Each recording includes a customizable timestamp. You're able to get an overview of past recordings and analyze the effects after each meal. It supports mmol/L and mg/dL, the ability to search by filters, and the ability to automatically backup all data.
Voice Counter on Lock Screen ( $1.99 → Free ) Actowise LLC
Keep track of people entering or exiting with Voice Counter. This app is a great way to count people and measure occupancy. Voice Counter does exactly what the name says, it provides a counter on the Lock Screen. It offers optional voice feedback and lets you customize voice preferences. The counter is safely stored so you can continue even if the app is restarted.
Dwarf Journey ( $0.99 → Free ) Orube Game Studio Armed with his ax and pickaxe Gallar sets off for the northern mountains. This journey could grant him immortality but it could also cost him his life. Dwarf Journey offers new challenges each time you play as levels are randomly generated. Find runes and forge items to customize your gameplay and develop your strategy.
Source link: http://appadvice.com/apps-gone-free