Ugreen's Black Friday deal takes up to 40% off the beautiful Nexode GaN chargers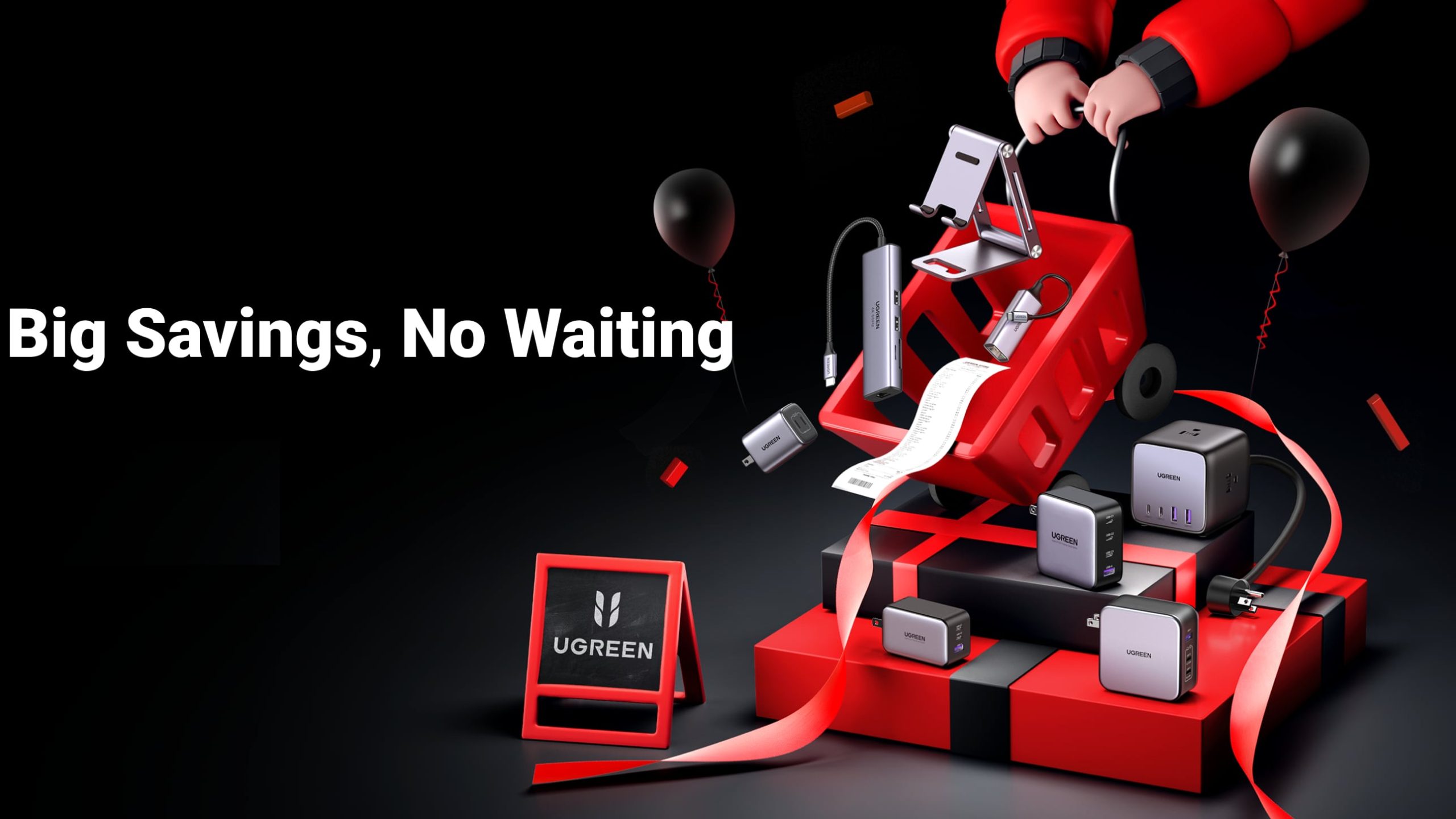 Ugreen's Black Friday deals are here, providing up to 40% discount on its compact 45W, 100W, 140W and 200W GaN chargers featuring multiple USB-C ports.
Ugreen's Black Friday: up to 40% off Nexode GaN chargers
Ugreen is a quality Chinese consumer electronics brand that designs premium USB accessories such as power adapters, cables and so on.
The company just launched its Black Friday promotion, discounting its award-winning Nexode chargers during Black Friday up to 40 percent. The deal is valid for 7 days, coming to an end on December 2, 2022.
The deals are available via the Ugreen web store and on Amazon. When shopping these on Amazon, be sure to click "Apple $xx coupon" to have the discount applied.
A similar caveat applies when shopping directly from Ugreen: Click Copy to copy the redemption code, then add the product to the shopping cart and paste the code into the Coupon field before hitting Check Out. The discount will be applied on the checkout page, adjusting the price you pay accordingly.
Use the following shopping links to get the deals:
Introducing the Nexode chargers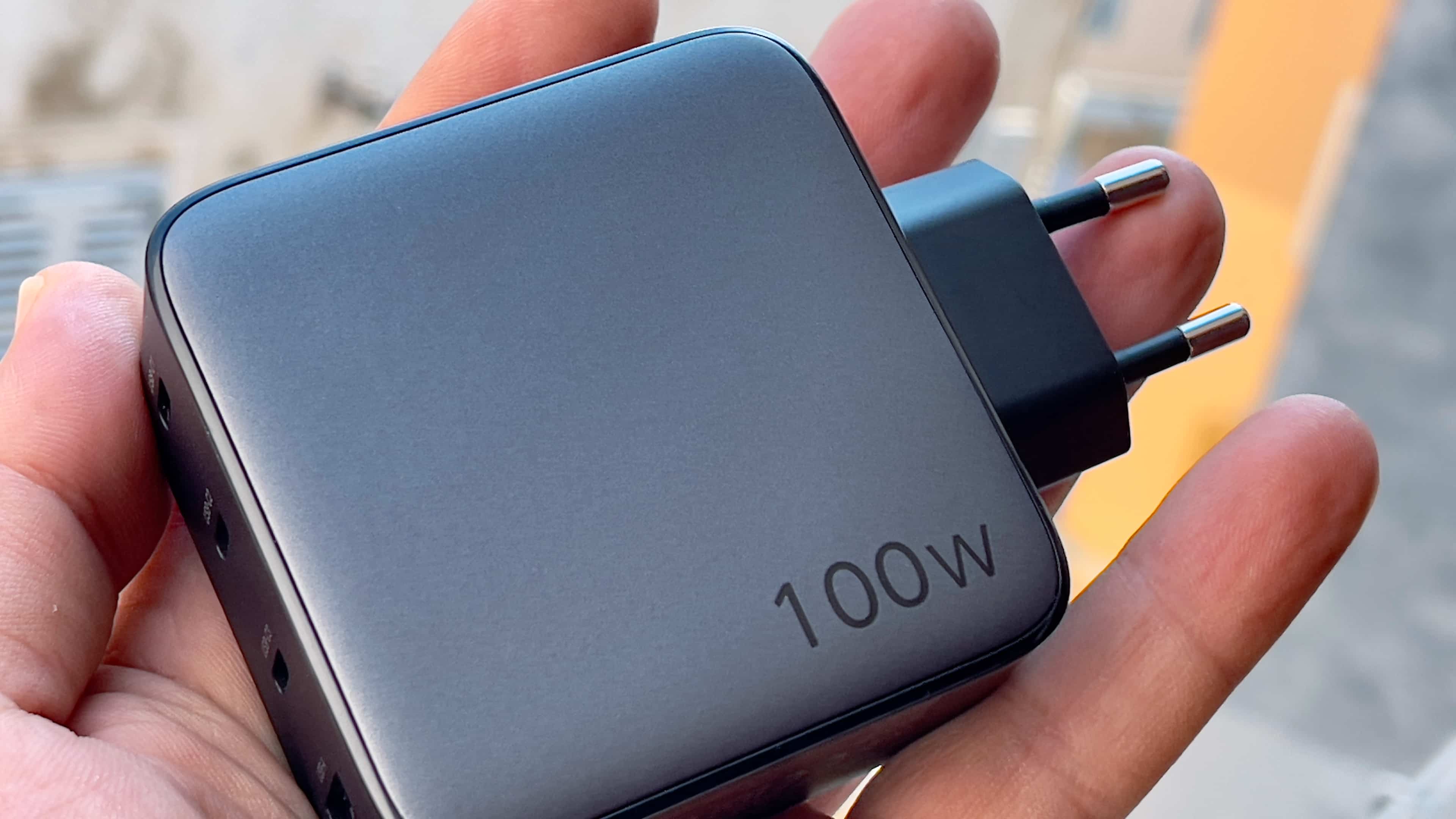 iDownloadBlog has tested the 100-watt Nexode, a Reddot Winner 2022. This wall charger looks great, is compact and feels very premium in the palm of your hand—when's the last time you could say said that about any charger?
The 100W Nexode is a powerhouse equipped with three USB-C Power Delivery ports and a single USB-A one for charging legacy devices. Ugreen says it can fully charge a 16-inch MacBook Pro. In my testing, the charger brought my 15-inch Intel MacBook Pro (2018) from dead to 100 percent as fast as Apple's included 87W power adapter.
Ugreen's latest accessory is a feature-packed space gray docking station that looks great on any desk. This 12-in-1 accessory brings 12 different I/O ports to your Mac or Windows laptop over a single USB-C cable (it's pictured right ahead).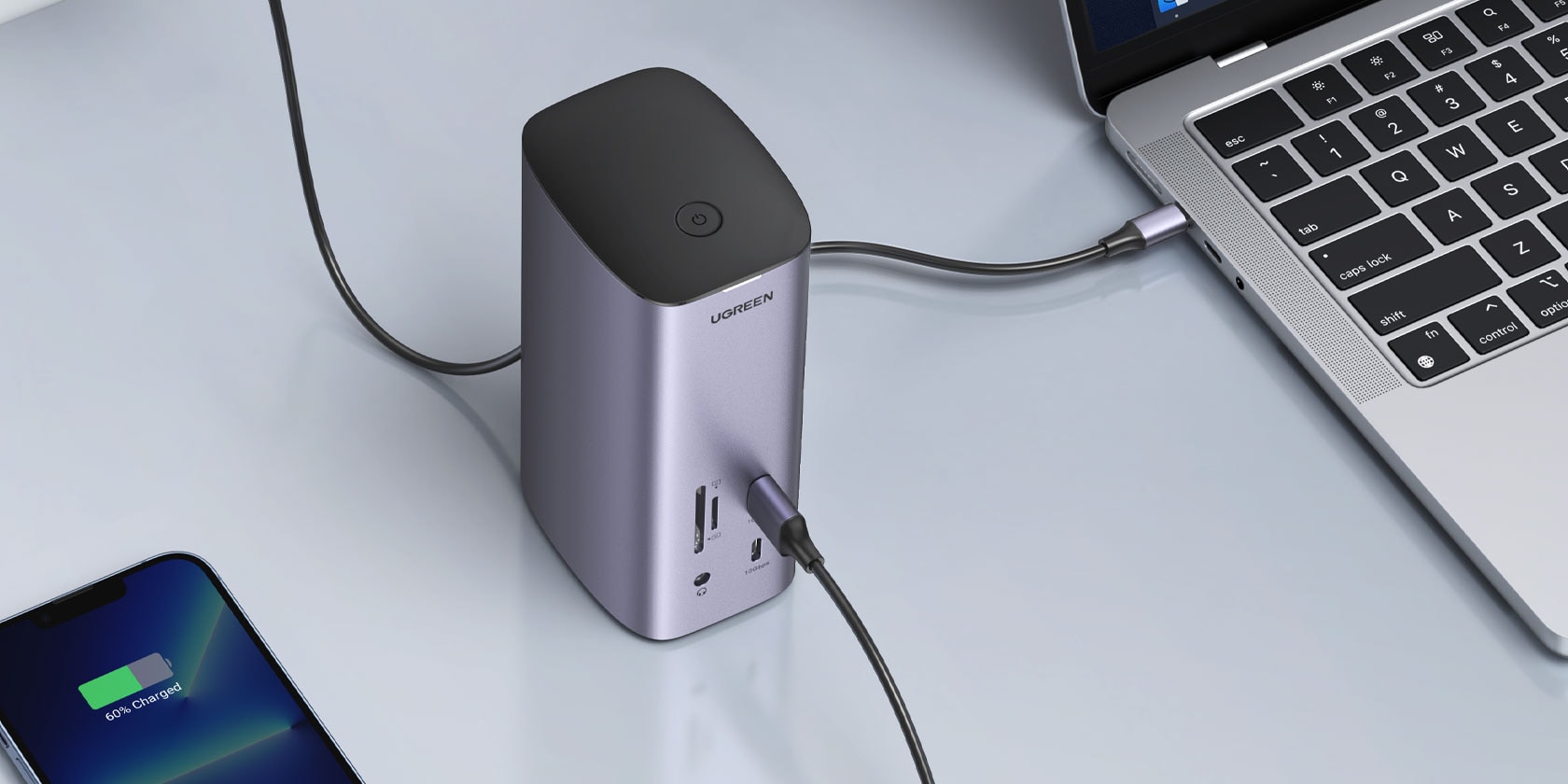 What's the deal with GaN chargers?
If you're still using a bunch of bulky power adapters to juice up your technology gadgets, you're officially living in the past. What you need is a multi-port charger of a GaN variety—these things are tiny yet powerful, definitely more reliable and power efficient than the chargers of yesterday.
Gallium Nitride, or GaN, has revolutionized power adapters by replacing silicon with a transparent crystalline material that allows for higher voltages with less energy wasted. GaN technology is a few years old so current chargers use the latest chips which don't suffer from teething issues.
Power is divvied up across ports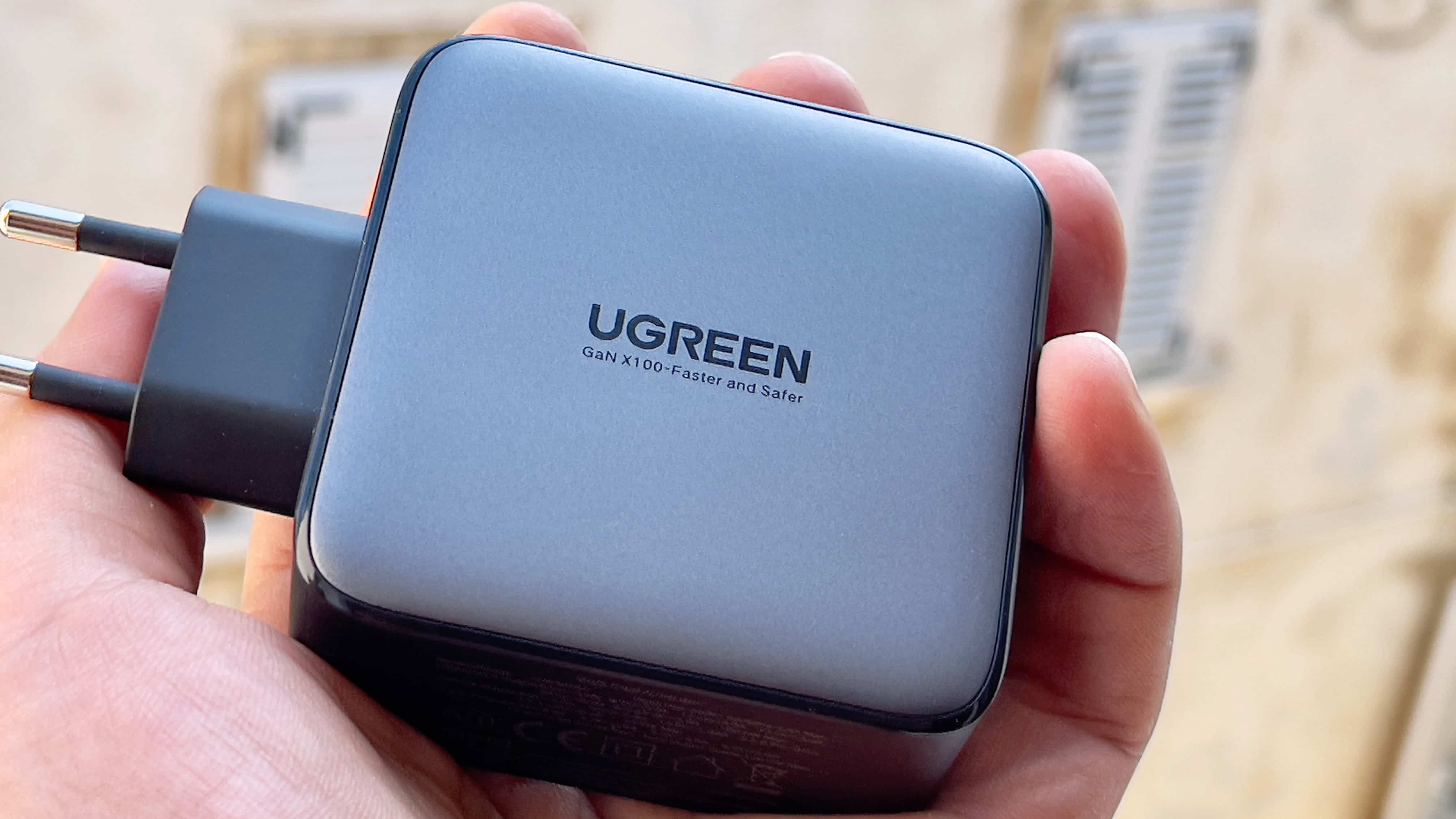 The thing with all those multi-port chargers is shared power. Meaning, if you have a 100-watt charger with four ports, you don't get a hundred watts of power via each port simultaneously. Rather, the device is capable of outputting 100 watts of total power that gets shared across ports in a certain way.
Checking out the manufacturer's power output specifications is a good way to determine which ports to use simultaneously and what devices to plug into them. As a general rule, you want to start with your highest-powered device plugged into the first USB-C port. Read: iPhone plugged in but not charging? We have fixes!
Source link: https://www.idownloadblog.com/2022/11/25/ugreen-chargers-discounts-ugreen-discounts-ugreen-deals-chargers-ugreen-gan-chargers/