How to add a Dock to the iPhone's lock screen and Dynamic Island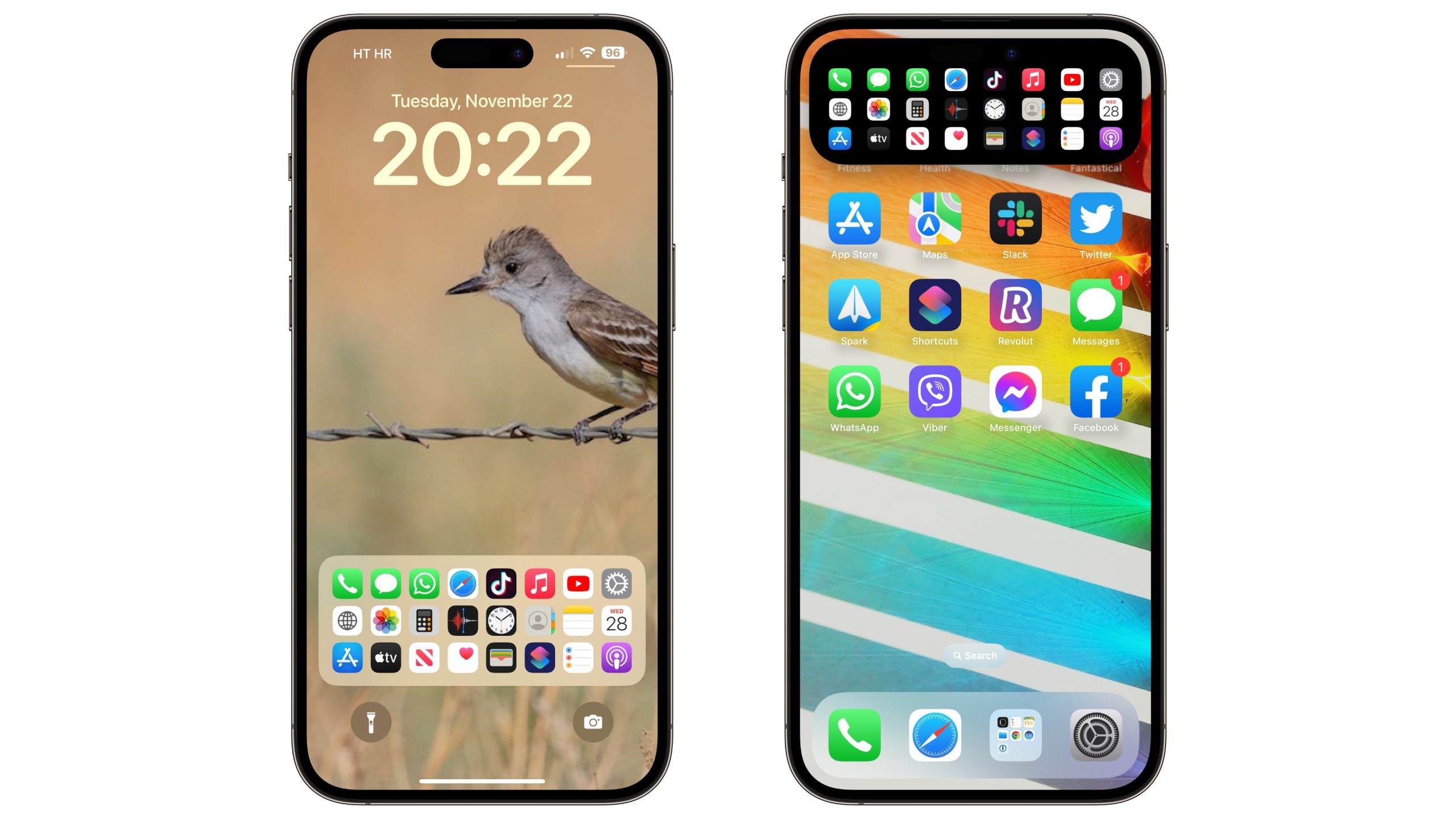 A custom lock screen Dock gives you quick access to up to 24 apps or system services, and it's also reachable via the Dynamic Island on the iPhone 14 Pros.
Does iPhone support a lock screen Dock?
The Dock is a horizontal strip found along the bottom edge of all home screens on your iPhone. You can put apps like Notes and Safari in the Dock to launch quickly, as well as app folders or any custom scripts from the Shortcuts app. iOS does not support having a Dock on the lock screen but there's a workaround for that.
With iOS 16, Apple brought the ability to customize the lock screen with widgets, custom fonts/colors for the date/time and similar. On top of that, iOS 16 supports live notifications for activities such as sports scores, weather and so on.
Called Live Activities, this feature lets apps pin and dynamically update data, with information snippets appearing at the bottom of the lock screen where notifications roll in, plus within the Dynamic Island area on the iPhone 14 Pros.
In theory, an app could provide Dock functionality on the lock screen as a custom live activity. And that's exactly what Lock Launcher for iPhone does. With it, you can create a custom lock screen Dock on your iPhone using our instructions provided right ahead. Read: Everything to know about using lock screen widgets in iOS 16
Lock Launcher: How to add a Dock to iPhone's lock screen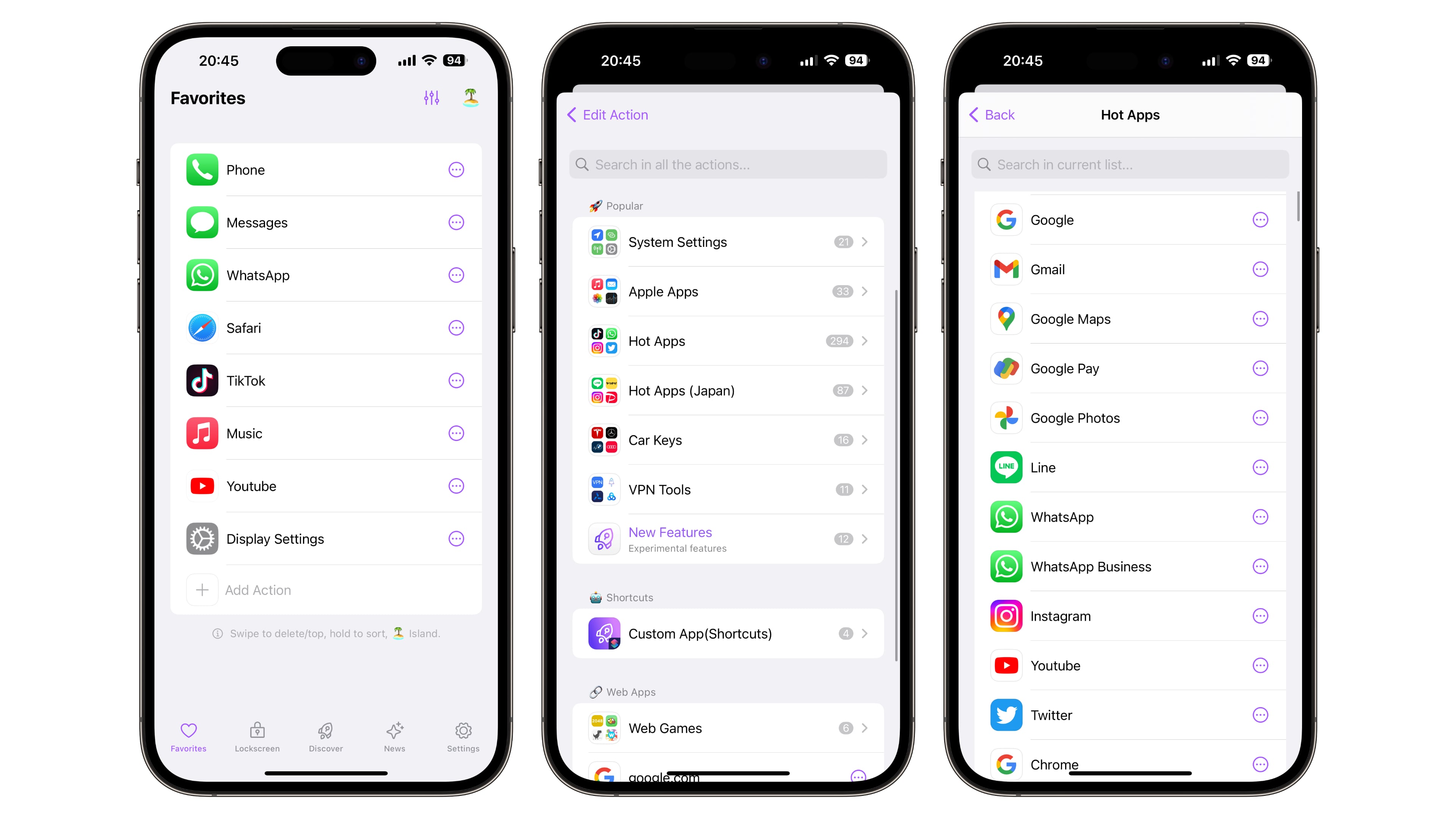 Before we start, download the free Lock Launcher app [App Store link]. More advanced functionality requires a paid upgrade but you don't need to buy one to use a custom Dock. Open Lock Launcher and touch the Favorites tab. This is where you'll create a list of apps for your lock screen Dock. Choose Add Action at the bottom of the list, then hit the Featured tab and select Choose Action.
To browse supported apps/services, check out items under the Popular, Shortcuts and Web Apps headings. Aside from Apple apps and third-party ones, your Dock can also hold web apps, custom scripts created in the Shortcuts app, digital car keys, VPN tools, linked images and custom URL schemes.
Select a desired app/action from the list, then change some of the default settings if you like. You can pick a custom name for the entry, assign it a custom icon (and choose the background color) and so on. Choose Test Run at the bottom to see if the shortcut functions properly, then hit Save in the top-right corner.
Repeat the process to add more apps to your Dock. When done, switch to the app's Settings tab because you'll need to toggle an important switch.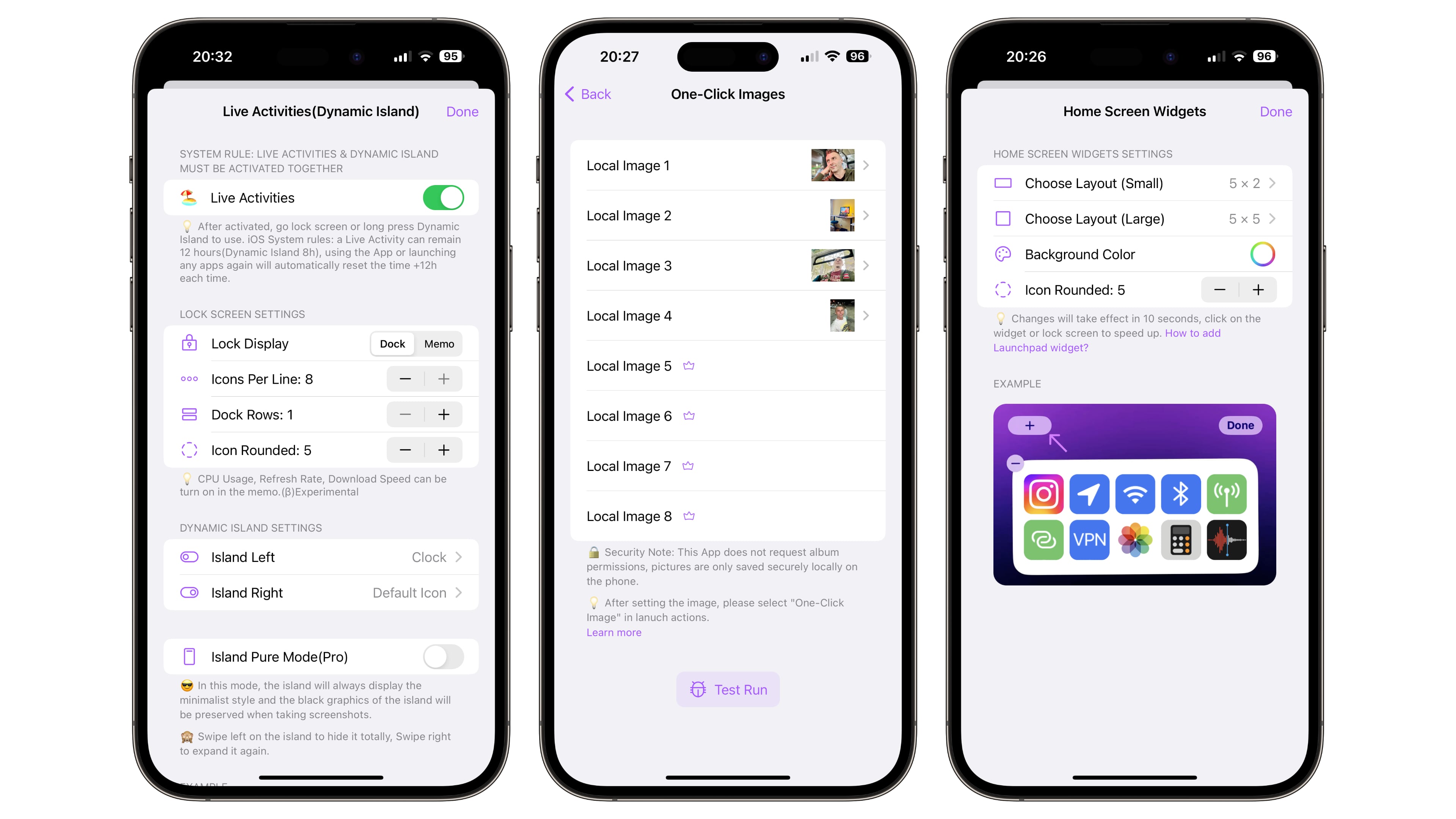 On the settings screen, choose Live Activities(Dynamic Island), then turn on Live Activities. Under the Lock Screen Settings heading, set Lock Display to Dock. To customize the layout, adjust the number of app icons in a row (Icons Per Line) and set how many icon rows your locks screen Dock will have (Dock Row).
Hit Done in the upper-right corner to save your settings. And that's how you add a custom Dock to the lock screen. Press your iPhone's power button to launch the lock screen with your custom Dock at the bottom. iPhone 14 Pro and iPhone 14 Pro Max users can also invoke this dock by touching and holding on the Dynamic Island.
Limitations of Lock Launcher you should be aware of
The biggest limitation of Lock Launcher: it doesn't automatically work with any app. Many popular apps, websites and services are supported out of the box. If your favorite app is unsupported, write to the Lock Launcher team so they could include it in a future update. There are other things to consider aside from app compatibility.
Last but not least, Lock Launcher doesn't create a real Dock. As mentioned, the app takes advantage of iOS 16's new Live Activities feature to create a Dock-like experience with limited functionality. For instance, you cannot just drag apps to and from your custom Dock like you can with Apple's own Dock.
And if you don't interact with your custom Dock for a few hours, you'll need to reopen Lock Launcher to re-enable the feature.
This is due to Apple's rules which permit a live activity to remain on the lock screen for twelve hours and the Dynamic Island for eight hours. They're working on an auto-renewal feature to bypass this limitation, but nothing new to report on that front thus far. Read: How to change lock screen notification styling on iPhone
A lock screen Dock makes your life easier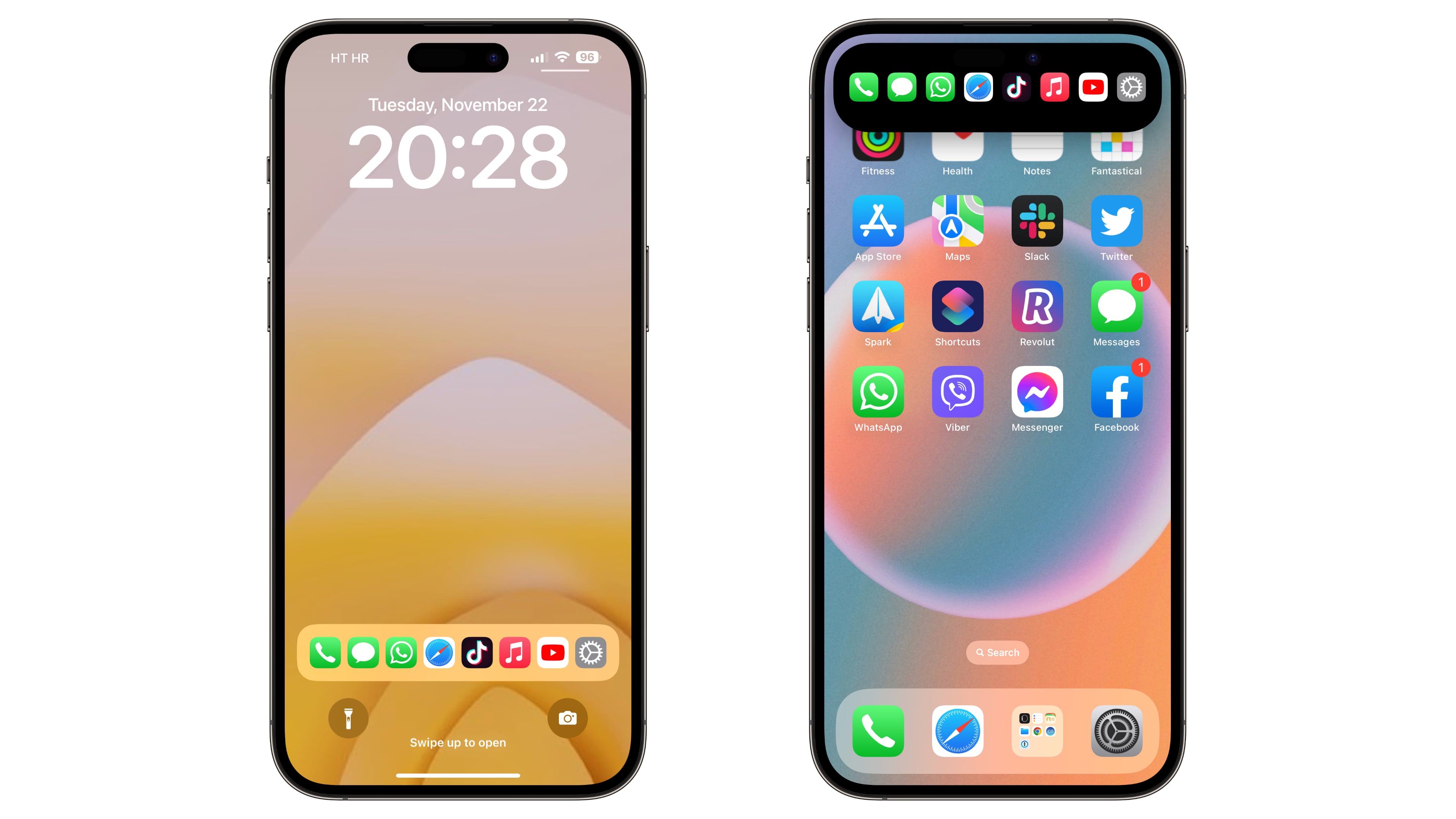 As we wrote in our Lock Launcher introduction, advanced functionality requires a one-time $0.99 upgrade although thankfully you can create a custom Dock without paying anything. The 99-cent upgrade unlocks a battery widget in the Dynamic Island, the ability to take a screenshot without the Dynamic Island visible, use custom icons/URL schemes and other more advanced functionality.
For further information, visit the official website at locklauncher.com.
Source link: https://www.idownloadblog.com/2022/11/23/iphone-lock-screen-dock-tutorial/