Free Apps to Download TODAY ONLY 11/25/2022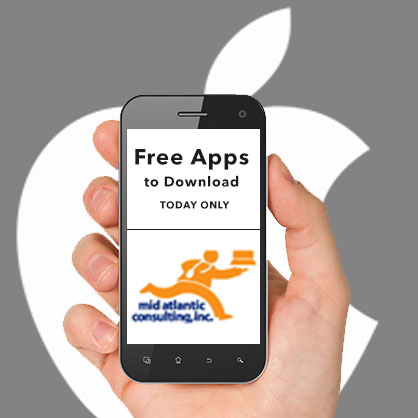 Blue Golden Hour , Clear Wave – Speaker Test , Tegant VPN Proxy and more
iPhone:
Clear Wave – Speaker Test ( $1.99 → Free ) Gaurav Babbar Sonic: Clear Wave will help you eject clear sound from your phone speakers. The app plays a series of tones in order to gauge the performance of your speakers. You're able to generate ultrasonic frequencies up to 25,000 Hz (hertz) and choose between seven classic waveforms.
Diabetes Tracker Log: Diabetly ( $1.99 → Free ) Santu Dey Put your health first with Diabetes Tracker Log: Diabetly. The app allows you to record glucose readings and insulin doses throughout the day. Each recording includes a customizable timestamp. You're able to get an overview of past recordings and analyze the effects after each meal. It supports mmol/L and mg/dL, the ability to search by filters, and the ability to automatically backup all data.
Blue Golden Hour ( $1.99 → Free ) Lorenzo Piccinini Never miss another great photo opportunity again with B&G. It helps you identify the golden and blue hour range for both morning and evening. Weather data along with sunrise and sunset times are also available, ensuring you have all of the information you need before heading out for a photo shoot. Custom notifications can be created for gold hour, blue hour, sunrise, and sunset times with just a tap.
Tegant VPN Proxy ( $8.99 → Free ) Venus Cloud Ltd
Tegant is a trusted easy-to-use VPN app. It connects to servers from all over the world. Tegant offers fast speeds and unlimited bandwidth so you can use it anywhere for video streaming without limitations. It also blocks ads and protects you from internet threats such as hacking.
Subtitles Viewer PRO ( $9.99 → Free ) Craig Grummitt
Subtitles Viewer Pro makes heading to the movies or watching TV shows at a home a more inclusive experience. Simply search the app's massive database for the movie or show you're about to watch. Then either press play when the movie or TV show begins or when the dialogue begins. You're able to adjust the size and color of the text at any time. The app includes support for 30 languages, viewing history, and the ability to upload your own subtitles.
Thunderspace Rain Sleep Sounds ( $2.99 → Free ) Franz Bruckhoff
Thunderspace utilizes stereoscopic 3D audio and realistic lightning flashes to create a thunderstorm around you. Put your headphones on and listen as the audio moves back and forth between your ears, and watch as your room is lit up by your iPhone's flash. You'll want to place your iPhone out of sight so you don't see the source of the flashes, otherwise you'll ruin the experience. The app includes a sleep timer, two storms to choose form, and the ability to disable the flash. Additional storms are available via in-app purchase.
Zenge ( $0.99 → Free ) Michal Pawlowski
Zenge is void of points, timers, tutorials, move counters, and rating systems. They're just a distraction from the art and sound. The idea is to slide puzzle pieces together in order to complete the image. The only thing stopping you are the puzzle pieces themselves since they can block each other out if put into place too soon. Take your time. Relax. Enjoy.
Thinkrolls: Kids Logic Puzzles ( $4.99 → Free ) AVOKIDDO
Thinkrolls will put your child's mind in motion. They're tasked with rolling cute little creatures called Thinkrolls through obstacle-filled mazes. The goal is to reach the end without getting cornered and lead the next Thinkroll on their quest. The game slowly introduces new mechanics in order to ensure your child doesn't get stuck. It includes 207 puzzles and 26 characters.
Source link: http://appadvice.com/apps-gone-free