Free Apps to Download TODAY ONLY 11/24/2022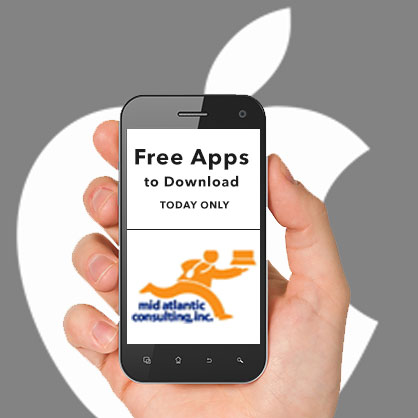 Sootly , Replica: Screen Mirror Cast TV , Video Compress· and more
Sootly ( $1.99 → Free ) Isaac Lyman In Sootly you'll have seven chances to a guess a six-letter word. The word is divided into three pairs. Each time you submit a guess, you'll get a clue about each pair. It's a little different than most word games as it's not simply a guessing game. Sootly requires logic, deductive reasoning, and it doesn't hurt to have a large vocabulary.
Replica: Screen Mirror Cast TV ( $59.99 → Free ) TIAGO FRANCISCO MARTINHO, UNIPESSOAL LDA
Replica allows you to enjoy your favorite apps and content on your TV. It supports Google Chromecast TV, Amazon Fire TV, and Android TV. Simply download the app and connect to your supported device or TV with Cast TV built-in. Then start mirroring to duplicate whatever is on your screen. Replica's high quality, low latency stream ensures your content looks just as good on the big screen as it does on your mobile device.
Video Compress· ( $1.99 → Free ) Le Giang Nam This app compresses your video to save on storage space without reducing the quality in any way. Just select a video you wish to compress and let the app handle the rest. Video Compress offers batch compression so you can compress multiple videos at once.
White Balance Meter – KEV ( $2.99 → Free ) Satnam Singh
White Balance Meter measures the color temperature of a light source so you can capture the perfect picture every time. The app gives you accurate white balance data in real-time in Kelvin. White Balance Meter lets you manually focus on the scene and objects. It also has the ability to capture a snapshot with color temperature reading and location.
Alice Trapped in Wonderland ( $2.99 → Free ) MediaCity Games You get to taken the role of the one and only Alice. It has been years since you last visited Wonderland and much of what you experienced has been forgotten. One day, however, it all comes screaming back thanks to a mysterious letter left for you from the White Rabbit. You must piece together the clues and solve puzzles to discover the true secrets that lie within the vibrant Wonderland.
Art Of Gravity ( $0.99 → Free ) Michal Pawlowski
Art of Gravity revolves around the theme of demolishing figures resulting in hypnotizing displays. Discover the rules of the game as you go. Art of Gravity is filled with lots of different game mechanics that really make you think. This physics-based game has over an hour of gameplay.
Subtraction Flash Cards Match Math Games for Kids ( $3.99 → Free ) Eggroll Games LLC
Subtraction Flashcard Match Games creates a fun environment for your child to practice subtraction in with its eye-popping visuals and positive encouragement. Your child can work on matching problems to their answers or matching problems to other problems. The difficulty can be adjusted by changing the number range and by showing the cards or keeping them face down. The game also includes a bubble popping reward after each round.
Source link: http://appadvice.com/apps-gone-free