Free Apps to Download TODAY ONLY 11/22/2022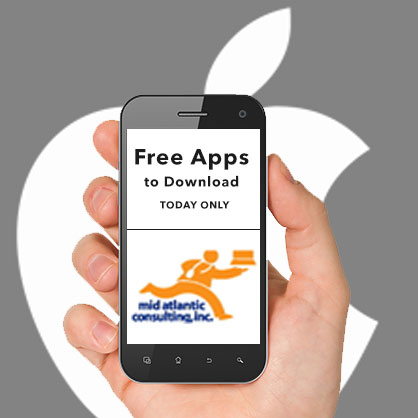 Dustbin AUv3 , Animal Second Grade Math Games , Remote Mouse & Keyboard Pro and more
Dustbin AUv3 ( $0.99 → Free ) Caelum Audio Dustbin AUv3 is a garbage can sound system. No, that isn't a typo. Create music with distortion and reverb, almost as if you were inside of an actual garbage bin. The app is a stand-alone app as well as an AUv3 plugin.
Animal Second Grade Math Games ( $5.99 → Free ) Eggroll Games LLC
The little animals of the forest need your child's help completing a variety of math activities, which range from adding and subtracting to algebraic thinking and place value. The app includes more than 100 activities that adhere to common core standards. It also includes professional narration and instructions, and loads of positive encouragement.
Remote Mouse & Keyboard Pro ( $9.99 → Free ) Evgeny Cherpak
Remote Mouse & Keyboard Pro just works. Simply visit https://cherpake.com/get and install the companion software onto your Mac or PC. Then launch Remote Control on your iPhone or iPad and it'll automatically connect. Remote Control cannot only act as a trackpad with touch gestures but also a functional keyboard, application launcher and switcher, and remote.
File Explorer & Player [Pro] ( $4.99 → Free ) Evgeny Cherpak File Explorer for Mac allows you to access your Mac from anywhere in your home. You'll first need to download the free companion app from the developer's website: https://cherpake.com/remote-for-mac. Then launch both apps and your devices will automatically sync up. Remote Drive provides full access to the files on your Mac, allowing you to view photos and documents, stream video, stream music, and transfer content with ease.
Stars Wheel ( $1.99 → Free ) particlemade
The object of the game is to connect the stars in order to bring the counter down to zero. Simply tap to rotate the cells until two stars are adjacent to each other and they will automatically connect. Keep in mind that every star must connect to at least one of the same color. Stars of different colors can be connected using neutron stars, which are indicated by their larger mass. Some levels require you to capture stellar stars by surrounding them with at least four other connected stars. The game is best enjoyed with headphones thanks to its ambient sounds.
Source link: http://appadvice.com/apps-gone-free