Redditor shares photos of Apple Watch Ultra that arrived two days before launch day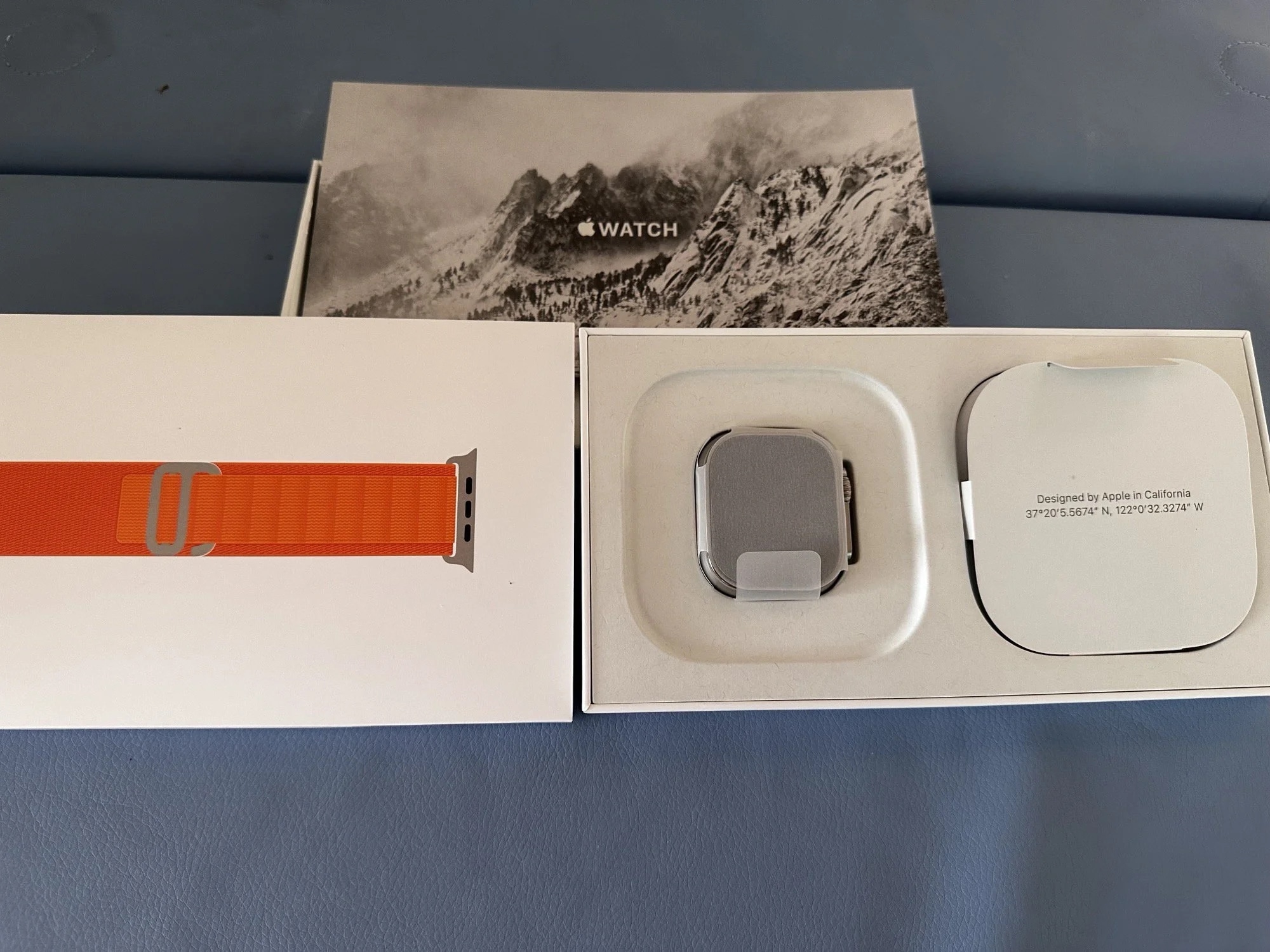 If you were among one of the first to pre-order the new Apple Watch Ultra after Apple finished presenting it at this month's event, then you'd be lucky to have a delivery day of this Friday, September 23rd. Many who pre-ordered Apple's latest and greatest wearable are seeing delays in getting their order shipped, but one absurdly lucky individual seems to have received their Apple Watch Ultra today… two days ahead of schedule.
In a Reddit post shared to /r/AppleWatch, the poster who goes by the name of /u/playalisticadilac published detailed photographs of the Apple Watch Ultra in its OEM packaging, and them compared it to an older generation of Apple Watch.
If you were on the fence about ordering the Apple Watch Ultra because of reasons such as worries about it being too large for your wrist or older Apple Watch bands and straps not fitting, the poster appears to lay many of these concerns to rest. In fact, one comment mentions that despite having "average or smaller than average" wrists, the Apple Watch Ultra "doesn't feel gigantic" as they had originally expected it would.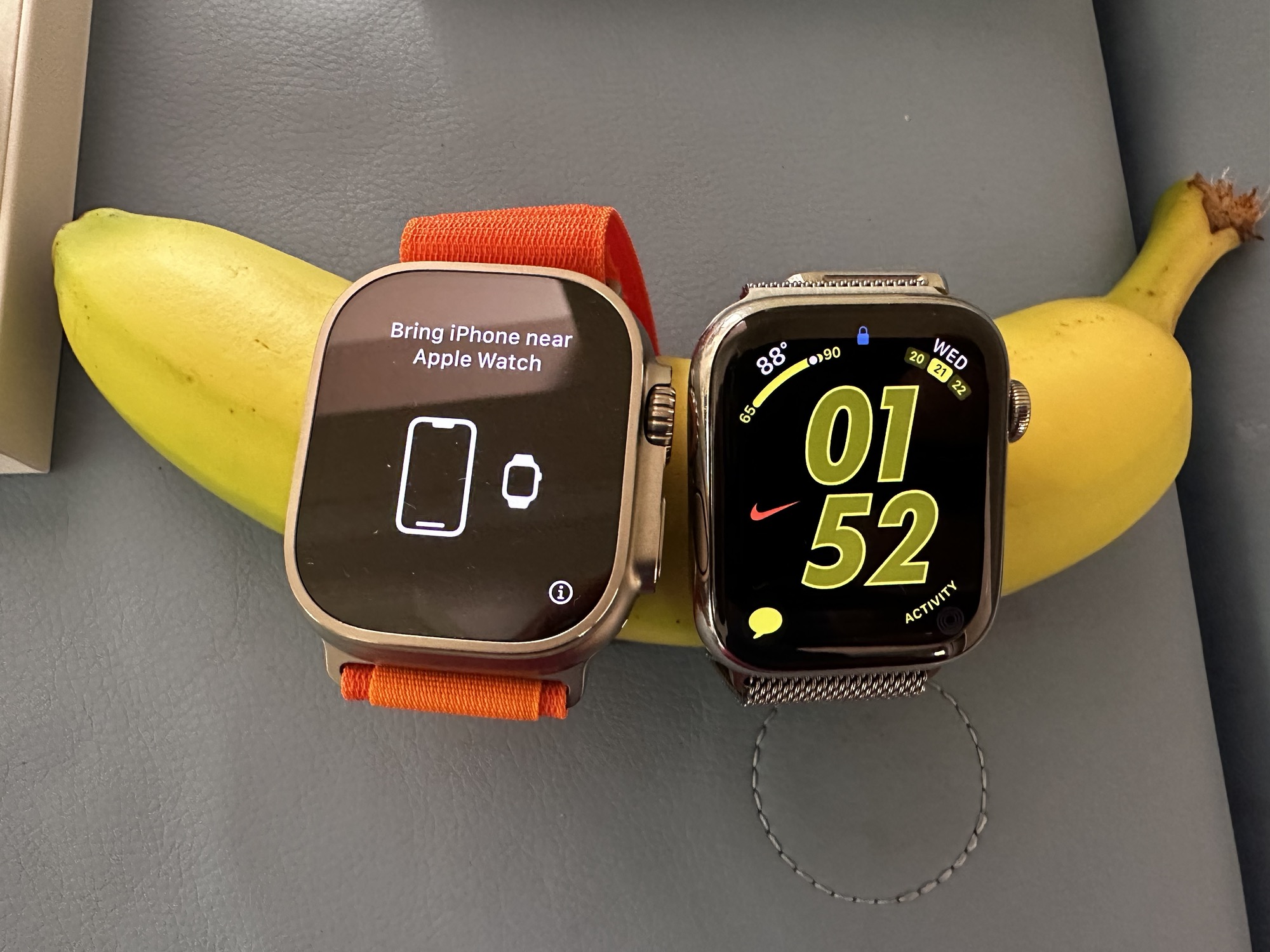 In other comments, the poster is seen sharing how the new orange Alpine Loop strap is somewhat challenging to put on and remove from the wrist when compared to something as easy as a Milanese Loop.
As for the fitment of older Apple Watch bands and straps, a concern that I had personally before pre-ordering due to the new case design, the poster shared a picture of a Milanese Loop attached to the Apple Watch Ultra. The picture shows that while the Apple-branded strap does fit, it doesn't seat quite as flushly with the case as many would have hoped, leaving what appear to be small gaps on the edges of the lugs against the case: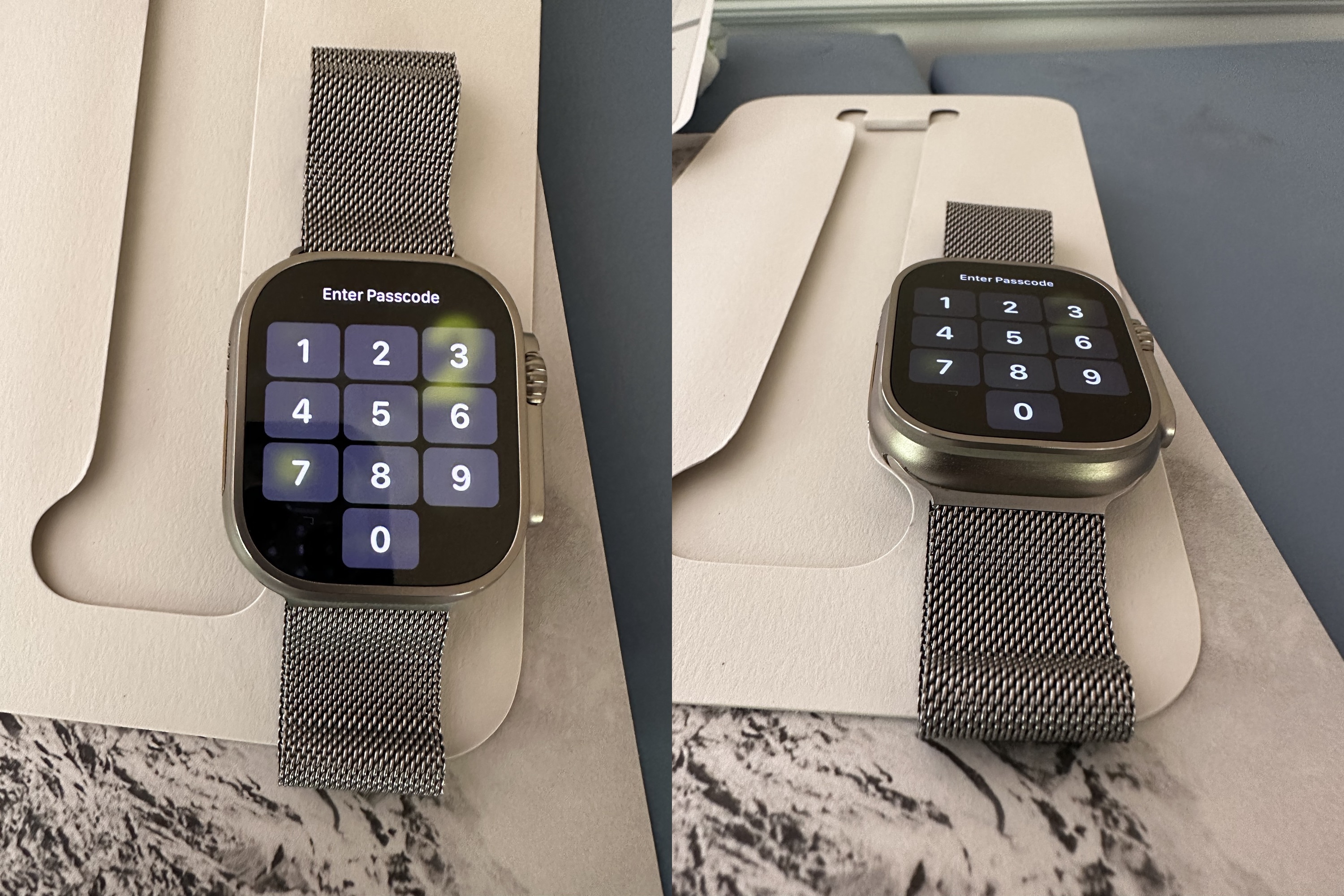 This is something of a bummer, as Apple spent little time discussing how older Apple Watch bands and straps would fit the Apple Watch Ultra when they unveiled it at the event. Instead, they spent more time showing off the new straps made specifically for it and glazed over prospective buyers' curiosities into the matter by simply noting that older bands or straps would 'fit.'
Compared against an older generation of the Apple Watch, we can see just how much larger the Apple Watch Ultra's new display truly is, without adding too much to the existing form factor.
The poster appears to have ordered their Apple Watch Ultra through AT&T and not Apple. While the Cupertino-based company tries its best to ensure buyers receive their pre-orders on launch day, having third parties involved in the mix, I.E. carriers, means there's always some risk that mistakes like this will happen.
Have the pictures swayed you into ordering an Apple Watch Ultra, or will you stick with the Series 8 or an older model? Let us know in the comments section down below.
Source link: https://www.idownloadblog.com/2022/09/21/redditor-shares-photos-of-apple-watch-ultra-that-arrived-two-days-before-launch-day/