Eerly AirPods Pro 2 unboxing video surfaces ahead of launch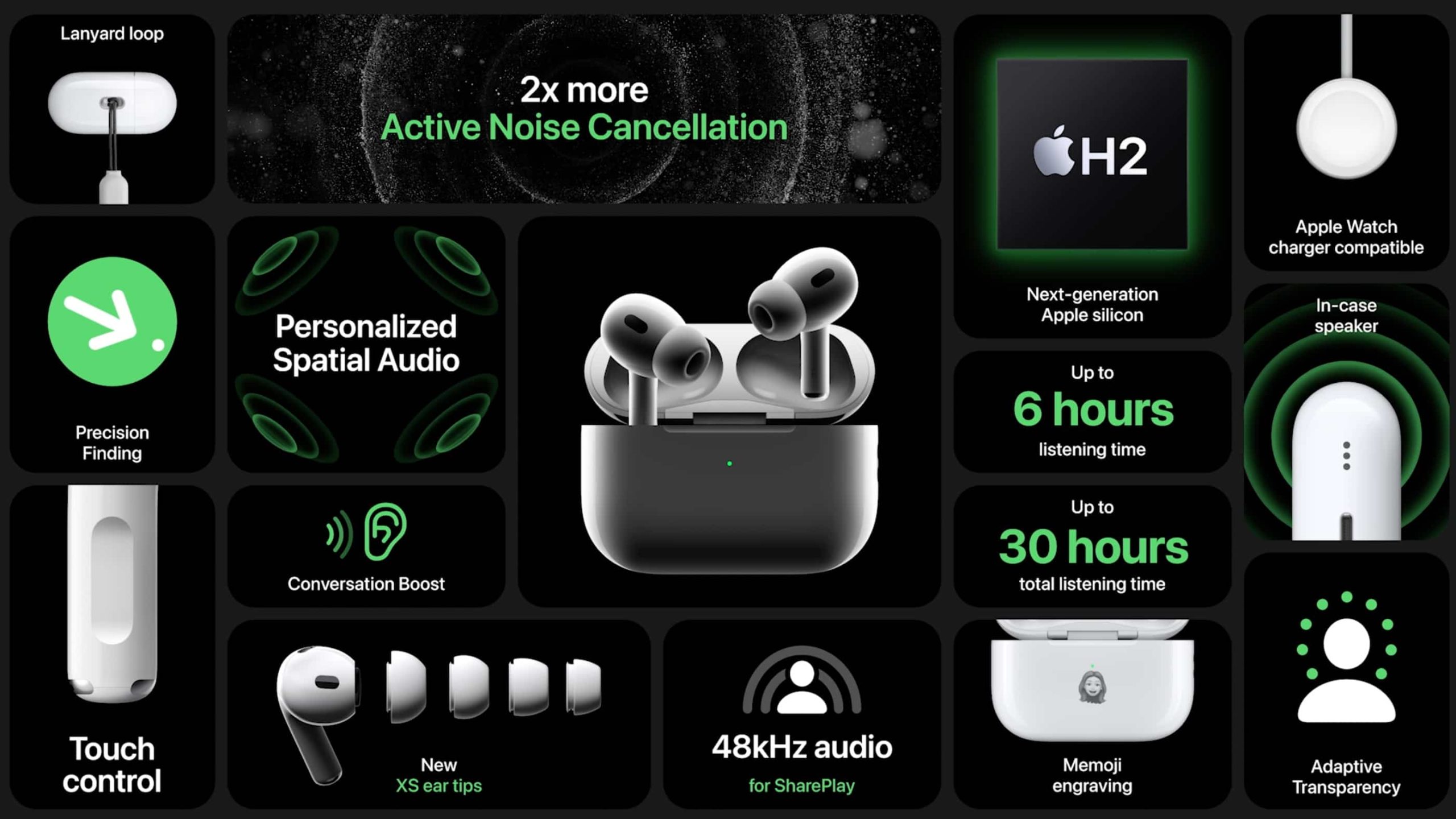 Apple's new earbuds won't launch before Friday but one lucky customer who got theirs ahead of schedule has now shared an early AirPods Pro 2 unboxing video.
What's happening? Someone has shared an early unboxing video of the upcoming AirPods Pro 2 earbuds ahead of their scheduled launch on Friday.
Why care? Because AirPods are Apple's sleeper hit and there's now an AirPods Pro successor with a six-hour battery, 2x more active noise cancellation, Apple's new H2 chip and other perks.
What to do? Interested in AirPods? Maybe it would be a good idea to visit your nearby Apple store tomorrow and try the new ones in person?
---
Watch an early AirPods Pro 2 unboxing video
As you can see for yourself in the video top of post, shared by Fernando Pinto on YouTube, the AirPods Pro 2 box doesn't differ much from the previous model.
The small white box includes a pair of second-generation AirPods Pro along with a charging case. The bottom of the box holds a Lightning to USB-C cable for charging along with ear tips in various sizes.
There's also some printed documentation but no Apple stickers.
The key features of AirPods Pro 2
So what do you get in exchange for $249, which is the same price as the previous AirPods Pro that Apple no longer sells? For starters, there's the H2, Apple's new headphone chip that unlocks more powerful computational audio features like up to 2x more active noise cancellation. Read: 8 tips to prevent AirPods allergy
There are also major upgrades to the excellent Transparency mode which now offers a unique way to experience more immersive spatial audio.
The new AirPods Pro feature touch controls for media playback and volume adjustments directly from the stem. You also get a longer six-hour battery life (up from five hours before).
The charging case supports Find My
Apple has redesigned the charging case, it now sports a built-in speaker and support for Apple's Find My service so you can locate a misplaced charging case easily.
The charging case supports both Qi wireless charging and MagSafe, in addition to wired charging via Lightning, and comes with a lanyard loop.
They also ship with an extra small ear tip in the box for a better fit. Apple also offers the new extra small ear tips separately for $7.99 on its online store.
Source link: https://www.idownloadblog.com/2022/09/22/early-airpods-pro-2-unboxing-video/