Updated Apple Maps now testing expansions in Israel, Palestine, and Saudi Arabia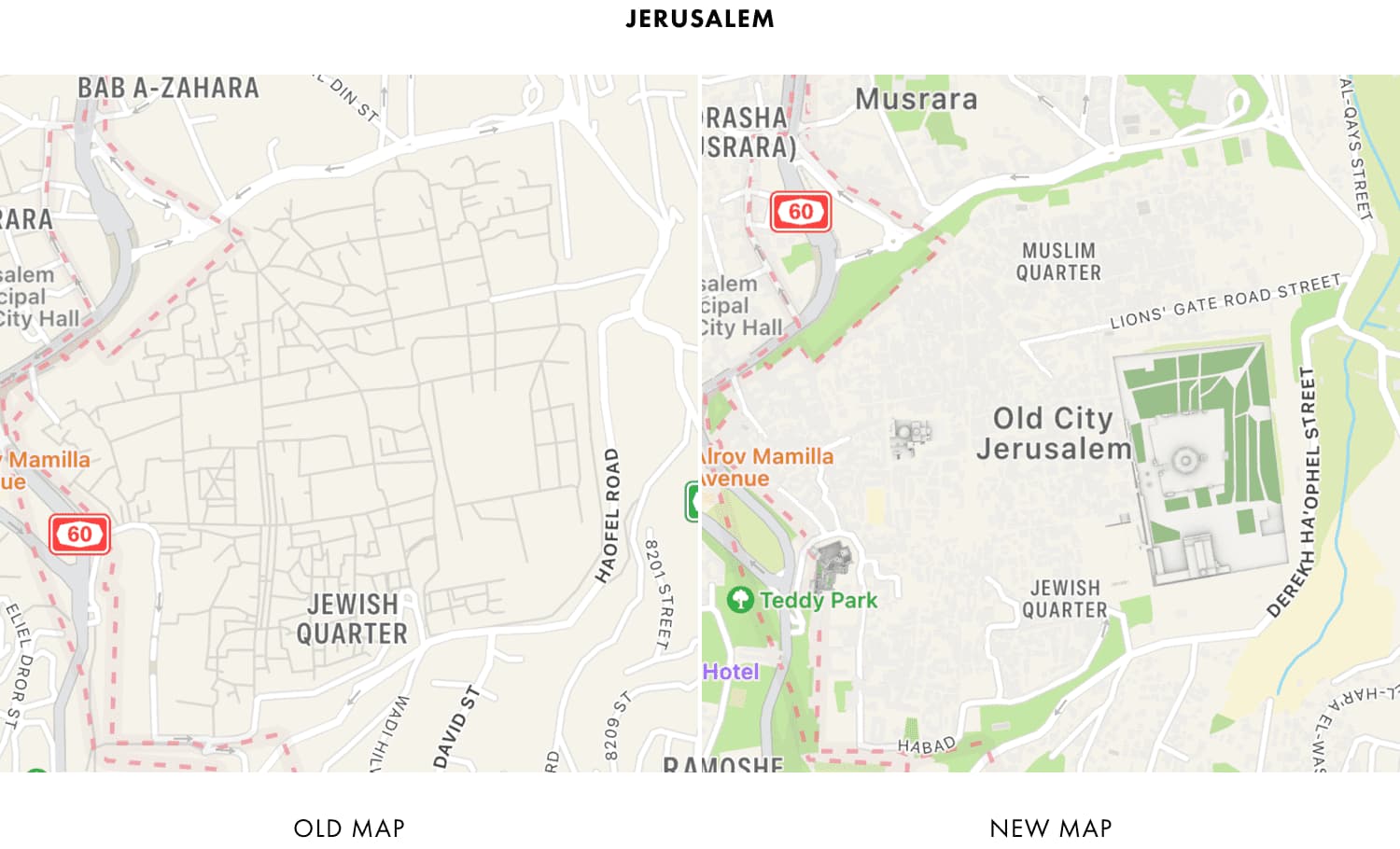 Apple has been working on revamping the Maps experience for years now, starting back in 2018 when the new experience launched in Northern California. Since then, Apple has been expanding availability of the new look and new features. Which continues this week for three new areas.
As first noted by Justin O'Beirne (via MacRumors), who keeps tabs on Apple Maps, this marks yet another major expansion for Apple Maps. Though, as of right now, it's all just in testing. Apple is testing the revamped design in Israel, Palestine, and Saudi Arabia.
According to O'Beirne's log, this will be the sixteenth expansion of Apple Maps to date. Meanwhile, the new regions will be the seventeenth, eighteenth, and nineteenth regions to gain the revamped Apple Maps experience. And while this is testing, there are some missing elements:
Note: Palestinian areas are completely missing POI labels and commercial corridors on the test maps. Turn-by-turn directions also not available in Saudi Arabia on the test maps.
Apple started the rollout in 2018, and completed availability of the new Apple Maps experience in 2020. Since then, the company has been expanding availability internationally, including in the United Kingdom, Ireland, Canada, Spain, Portugal, and others.
As far as the testing goes, this should go on for a few weeks, at least. After that, and as long as everything is running smoothly, the revamped Apple Maps experience will go live to users in the public in those regions.
Source link: https://www.idownloadblog.com/2022/08/05/new-apple-maps-israel-expansion-test/