Free Apps to Download TODAY ONLY 08/13/2022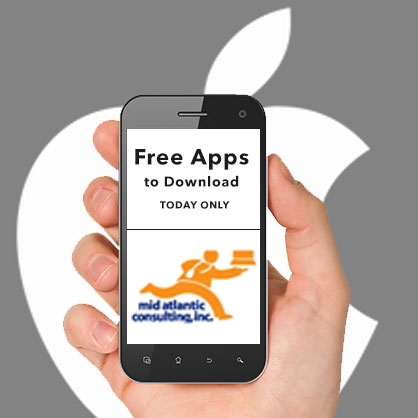 Grammar Games to Learn English , Sketch Tree Pro – My Art Pad , Mellow Life: Daily Meditation and more
Grammar Games to Learn English ( $1.99 → Free ) MasterKey Games Preposition Master allows you to improve your language skills in an entertaining way. In each level you're presented with an incomplete sentence and a collection of prepositions. Tap on the preposition that best fits into the sentence before time expires to complete it. Each mistake will cost you precious seconds, so move quickly but efficiently. The game also includes an online multiplayer mode, and achievements and leaderboards.
Sketch Tree Pro – My Art Pad ( $8.99 → Free ) guangxie chen Sketch Tree is a powerful art creation tool that's there for you whenever the moment strikes. More than 80 brushes, pens, air brushes, and water colors are available at your disposal. The canvas features 64 levels of zoom, allowing you to get down to pixel-level accuracy. An advanced layer system allows you to add background images, hide or duplicate layers, adjust opacity, and more. Other handy tools include a built-in ruler, unlimited undo and redo, and smudge and smear.
Mellow Life: Daily Meditation ( $4.99 → Free ) Deep Sleep Sounds LLC Mellow Life acts as your personal meditation coach. It features guided lessons that will ease you into meditation and help cultivate mindfulness. Lessons range from five to 15 minutes, and are accessible to everyone. Mellow Life includes a music section that can help you achieve peace of mind by listening to everything from soundscapes to musical instruments. You're also able to create your own custom mixes and save them as presets.
let's led – led banner app ( $0.99 → Free ) zihao zhang Let's Led can be practical, but it can also be a lot of fun thanks to symbol support. The speed of the scroll, font, color of the text, and size of the text can all be adjusted in a variety of ways. Choose from more than 100 symbols to put on display, or simply display the time and use Let's Led as a bedside clock.
pool test strip scanner ( $1.99 → Free ) Quentin Reiser
Pool Test Strip Scanner makes it easy to read chemical test strips. Choose the matching test strip brand, align it with the camera guide lines, and capture. Results are provided in values and ranges, making it easy to keep chemical levels right where they should be. Pool Test Strip Scanner also includes an optional timer, and the ability to save results.
Source link: http://appadvice.com/apps-gone-free