Free Apps to Download TODAY ONLY 08/11/2022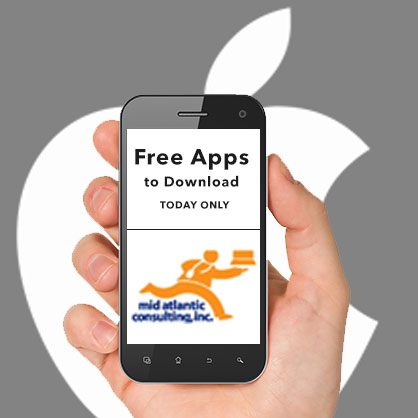 Stitch Photos , SPHAZE: Sci-fi puzzle game , Triangle – Strategy Game and more
iPhone:
iAR – Augmented reality player ( $1.99 → Free ) ruquan zhang iAR turns your device into an augmented reality player. It lets you visualize a player, much like a TV. You can have the player be a flat surface, a cube, a sphere, or a cylinder. You're able to play videos from albums or from Safari extensions. You'll need to open Settings, select Safari, select Extensions, and turn on iAR. The app also has a walk through of these steps.
Stitch Photos ( $1.99 → Free ) Le Giang Nam Stitch Photos captures entire websites, conversations, and multiple screenshots and merges them into one long screenshot. You can easily crop, remove, and rearrange screenshots and photos. There is an auto edit feature that prevents overlapping. Final projects can be exported as JPG, PNG, or PDF files.
SPHAZE: Sci-fi puzzle game ( $0.99 → Free ) Mateusz Janczewski
Help RoBeep get to the center of the maze in this relaxing exploration game. It is up to you to guide mysterious robots through different areas while solving arcade puzzles. Each area is unique and hand-crafted. SPHAZE is designed for everyone to pick up, enjoy, and complete.
Triangle – Strategy Game ( $0.99 → Free ) Grzegorz Surma First invented in the 1950s, this timeless strategy game requires you to touch all sides of the board while blocking your opponent from doing the same. Take turns with your opponent filling in the grid of hexagons. You're able to occupy any hexagon you like; your moves don't have to be adjacent to one another. The game includes a total of eight levels.
Soundbox – Custom Soundboard ( $0.99 → Free ) Gabriel Pires Use Soundbox to upload your own sound effects or create your own custom soundboards. The app comes with many preloaded sounds from memes to nature noises. You can control the app using your Apple Watch. Soundbox can be used to prank your unexpecting friends or just to have a little fun.
Search Ace Pro ( $2.99 → Free ) kimihiro kubota Search Ace Pro is a related word search engine. The app allows you to search related words using one search word across multiple websites. Get broader search results quicker and easier. The app offers AdBlock, Tracking Protection, and page navigation by flick gesture. It also has YouTube picture-in-picture, YouTube background play, and Dark Mode.
Source link: http://appadvice.com/apps-gone-free