Apple is investing in original podcasts with options to launch new Apple TV+ films and shows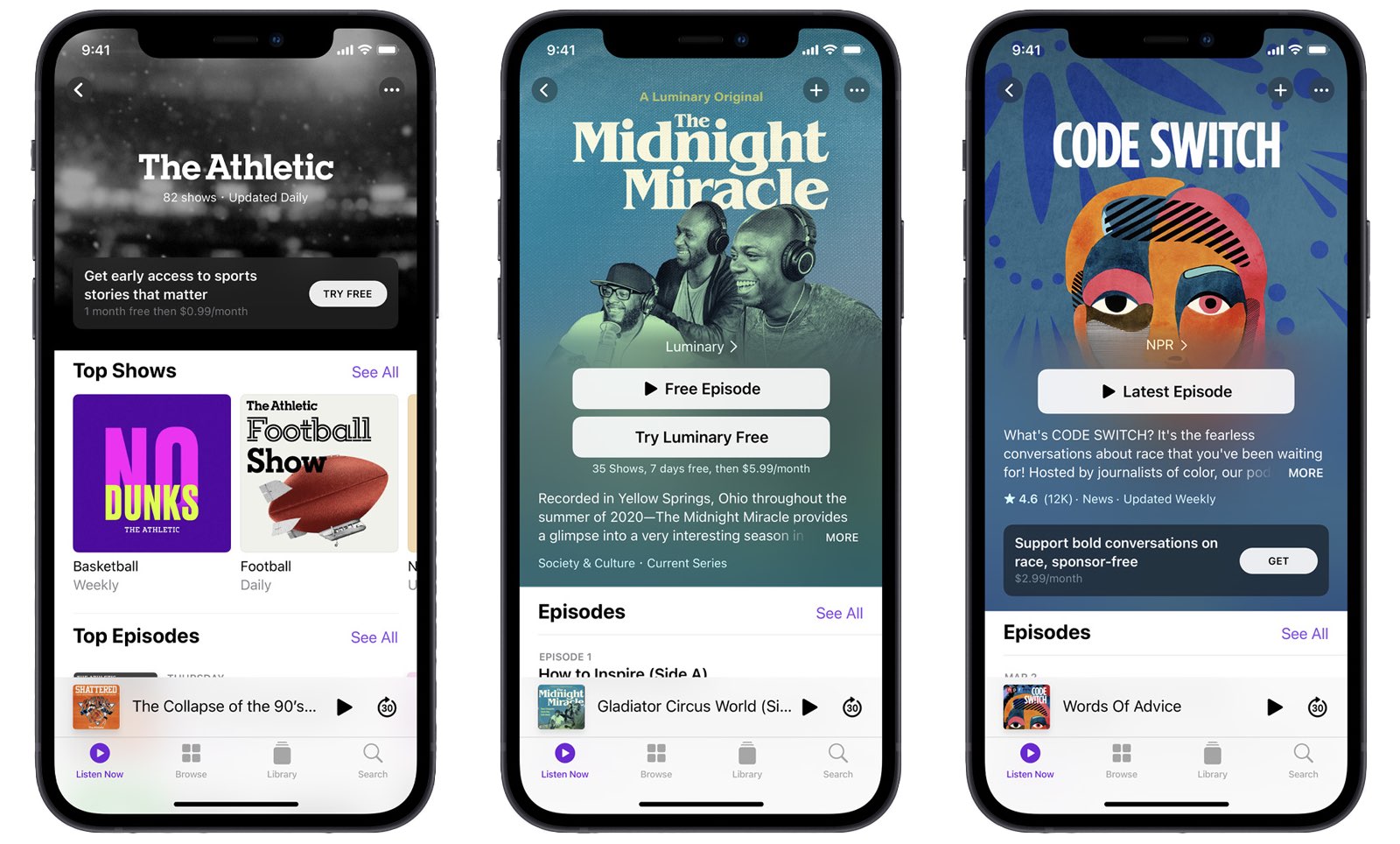 Apple isn't a stranger to financing original podcasts. The company already has a few out there in the wild, especially those geared towards supplementary content for Apple TV+ shows. But it turns out Apple is looking to boost investments, all the while still keeping an eye on building new TV series and films for its video streaming platform.
That's according to a recent report from Bloomberg, which tells us that Apple is boosting investment in original podcasts via an agreement it has made with production company Futuro Studios. This is a Pulitzer Prize-winning production company, behind titles like the criminal-justice series "Suave".
The deal says that Apple will invest in original podcasts moving forward, both in development and production, and then will have the first-look option to develop those podcasts into either a film or TV series for Apple TV+.
What's wild is that Apple has reportedly been vying for these sorts of agreements with other production companies for quite some time, and has spent upwards of $10 million to make the dream become a reality.
The process makes sense, as a way for Apple to gauge popularity on a project. Especially as it relates to true-crime content, which is a popular way for stories to be told via podcasts. And Apple has documentaries and more based on real life events streaming on Apple TV+ already.
As mentioned above, Apple already has some original podcasts out there. That includes shows that are directly related to existing Apple TV+, including shows like For All Mankind. But there are original titles like "Project Unabom" and "Wild Things: Siegfried & Roy", among others.
Apple won't turn every single idea into a new TV show or film, but this will help build the library for the video streaming service. Which is always a good thing.
Source link: https://www.idownloadblog.com/2022/08/11/apple-og-podcasts-turn-tv/