Free Apps to Download TODAY ONLY 06/29/2022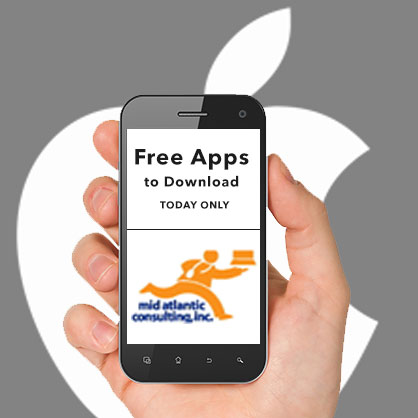 BillMinder® , Fireworks Tap , Fireworks Tap AR and more
iPhone:
Everyday!! ( $4.99 → Free ) Tensift
Everyday provides an easy way to create and track positive habits. You're able to create your own from scratch or choose from the list of suggestions. The built-in list includes seven categories with positive habits like meditating, reading, working out, meeting up with a friend, and learning something new. Habits can be repeated on different days of the week and include reminders. To complete a habit, just tap and hold its icon. Each habit includes activity history to help you stay on track.
Dayli — Everyday Photo Journal ( $2.99 → Free ) Adam Swinden Start off by taking your very first photo. You're able to create guidelines to help ensure you are in the same position in subsequent photos. Then come back each and every day to continue cataloguing your life. Reminders can be set to make sure you take your photo at the same time each day. Once you've built up a nice collection, you're able to create a time-lapse video that can be played back at three different speeds. The app also includes the ability to import and export photos, and the ability to create multiple profiles for other people, creatures, or objects.
BillMinder® ( $2.99 → Free ) return7, LLC BillMinder® takes the stress out of remembering to pay bills. The app will show you what bills are coming up and when they are due, so you can adjust your budget as needed. You're able to choose how you want to be alerted about your bills and filter them by category or paid status. Just a heads up that BillMinder® servers will shut down on October 7, 2022. Don't worry you can still use the app offline but it will be without sync support.
Fireworks Tap ( $1.99 → Free ) Jesse Potter
Fireworks Tap allows you to put on a mesmerizing fireworks display. Just tap or drag one or multiple fingers across the screen to release thousands of colored particles. Fireworks Tap includes six different backgrounds to choose from and more than a dozen types of fireworks.
Fireworks Tap AR ( $1.99 → Free ) Jesse Potter Fireworks Tap AR allows you to put on a mesmerizing fireworks display wherever you are. It leverages Apple's ARKit in order to place virtual fireworks in real world environments. Tap to set off fireworks or allow them to go off automatically. Sliders allow you to adjust the size and frequency of the fireworks. You're also able to capture photos of the scenes you've created.
Audio Trimmer – Trim Audio ( $1.99 → Free ) Fadel.io OU Audio Trimmer is a lightweight app perfect for cutting down audio files. It is intuitive, simple, and works with MP3, WAV, M4A, and AAC audio formats. Audio Trimmer utilizes pinch-to-zoom for hyper-accurate editing.
Source link: http://appadvice.com/apps-gone-free