Apple Original Podcasts picks up 'Project Unabom' about the Unabomber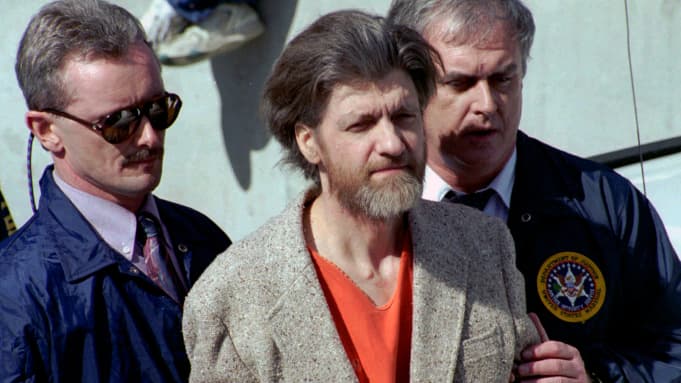 Apple Original Podcasts might not have the largest library (sounds familiar, Apple TV+), but that only means there's a lot of room to add new material. Which is probably a constant effort on Apple's part. And now there's one new show heading to the platform soon.
As first reported by Deadline recently, Apple Original Podcasts has tapped a brand new show called "Project Unabom" that will tell the story of Ted Kaczynski, or, as he's also known, The Unabomber. A terrorist that "terrorized the nation for 18 years," he was ultimately caught and arrested in 1996. However, there are still a lot of questions swirling about the man himself, his overall mission, and so much more.
This particular podcast will take a different tact than some other content about Kaczynski have in the past. Namely, it will focus primarily on a perspective from the FBI agents who "worked to solve the case," as well as The Unabomber's own brother (who helped capture him), and, most tellingly, Kaczynski's own writings.
From the landing page for "Project Unabom":
Decades after Ted Kaczynski was caught, society is still asking some of the same questions about him: Is Ted a genius who went astray? Or simply a madman who murdered three people in cold blood? Project Unabom takes an in-depth look back at the Unabomber saga and Ted Kaczynski's legacy from the perspective of FBI agents who worked to solve the case, his brother who turned him in, and Ted's very own writings.
As of June 21, 2022, there is only one episode and it's the introductory segment introducing the new podcast. Here's the official description of that episode:
When the Unabomber was arrested in 1996, the world got its first glimpse of the serial bomber who had terrorized the nation for 18 years and murdered three people. Bearded and disheveled, he was the perfect depiction of a mad bomber. But what actually happened during those 18 years? What drove Ted Kaczynski to his dystopian vision of people overrun by technology, and why does it feel so familiar? And why did it take nearly two decades to catch him? With new original reporting, host Eric Benson tells the story of a nation reckoning with an increasingly deadly bombing campaign and a family coming to grips with what was happening inside a tiny cabin in the Montana woods.
"Project Unabom" officially launches on Apple Podcasts starting Monday, June 27, 2022. There will be eight episodes in total, with each new episode debuting every subsequent Monday after the premiere. Eric Benson, a journalist, will be hosting the podcast.
As for other podcasts, there is the first original effort "Hooked," which launched late last year. And then there's "Wild Things: Siegfried & Roy" that launched back in January of this year. There will surely be even more coming down the pipe, though.
Source link: https://www.idownloadblog.com/2022/06/21/apple-og-podcasts-project-unabom/