Free Apps to Download TODAY ONLY 05/20/2022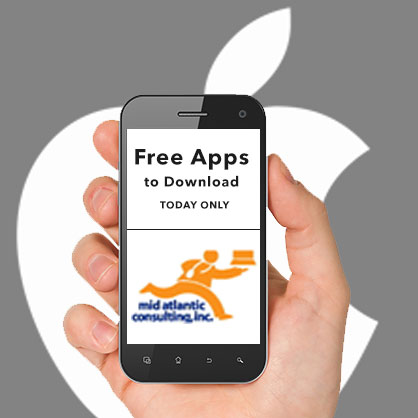 Fext – Schedule Text Messages! , Pro Wrestling Simulator 2022 , The Great Tea App and more
iPhone:
VideoToLive – Make wallpaper ( $2.99 → Free ) ?? ? VideoToLive turns videos or images into Live Photos. Simply import a video, choose the desired length, and the app takes care of the rest. Live Photos can be shared with family or friends.
S-Remote ( $4.99 → Free ) Tugce Ayaz S-Remote lets you toss that remote and control your Samsung TV right from your iPhone. It is compatible with Samsung Smart TVs after the year 2012. You are able to change channels, adjust the volume, use Smart Hub applications, and basically do everything you normally would with a physical remote.
Fext – Schedule Text Messages! ( $19.99 → Free ) Pericarp Inc. Fext lets you separate and protect your personal number from your business number. You can send delayed text messages, send repeated texts, and send promotions with text blasts. Fext helps you organize your time, promote your business, and simplifies group text messaging.
Pro Wrestling Simulator 2022 ( $1.99 → Free ) Eledev Digital Take control and manage your very own roster of wrestlers. The app lets you decide your entire roster, create your own storylines, and set the matches. The roster packs spans across multiple generations of wrestling so there are plenty of fun matchups waiting to happen. Let your imagination run wild in this wrestling simulator.
The Great Tea App ( $1.99 → Free ) Baglan Dosmagambetov The Great Tea App is like having your very own tea specialist at your side. It gives you a step-by-step guide to brewing new teas. There are 11 tea types and 11 brewing methods from different countries. The app includes useful tips, a little history behind each brewing method, and detailed explantations of tea-related terminology.
Digital Barometer S10 ( $0.99 → Free ) Studio Nano Ship, Inc.
Digital Barometer S10 provides as much information as you'll ever need regarding barometric pressure. It displays the barometric pressure in real-time along with the associated conditions. You're able to chart the pressure up to 30 days out as well. The app includes nine barometer units to choose from, and 20 background colors.
The Chronos Principle ( $1.99 → Free ) Logisk Studio Inc.
Immerse yourself in a serene atmosphere filled with 77 handcrafted puzzles. The Chronos Principle contains time manipulation and other mind-bending concepts. It has a minimalist design and unique gameplay. The app supports both light and dark mode.
Discard – A Memory Game ( $1.99 → Free ) Rihab Mehboob
Discard provides a mental workout whenever you need it. In each round you're shown a collection of cards and given three seconds to memorize them. The cards are then mixed in with other random cards and you must identify the ones you were just shown. One incorrect guess and it's game over. Discard includes two card designs to choose from, dark mode support, voiceover support, four icons to choose from, and Siri Shortcuts support.
Source link: http://appadvice.com/apps-gone-free