Free Apps to Download TODAY ONLY 02/22/2021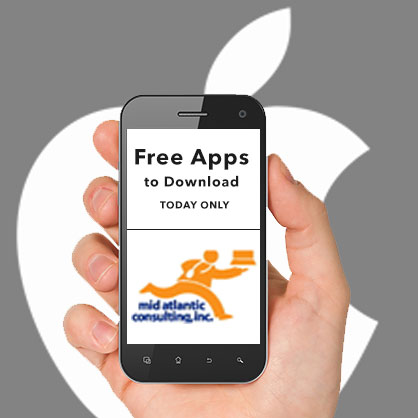 Widget Quotes , OOMPH: Kickboxing , Calculator Widget – WCalc and more
iPhone:
OOMPH: Kickboxing ( $0.99 → Free ) OOMPH Fitness Inc
OOMPH will help kick your at-home workouts up a notch with its fun calorie-burning kickboxing exercises. You're able to choose from more than 300 different workouts lead by expert trainers. Adjustable intensity levels and durations ensure that you can achieve your intended results no matter your schedule. OOMPH automatically records all workout data including calories burned, average estimated heart rate, and workout start times and duration, making it easy to keep tabs on your progress. There's even an OOMPH Club that provides a way to connect with friends and stay motivated.
Universal:
Widget Quotes ( $0.99 → Free ) Nam Le Widget Quotes will brighten your day. It allows you to place quotes from famous figures right on your home screen. Simply choose the topics you're most interested in, and customize the widget with different backgrounds, colors, and fonts. You're also able to adjust how often the quote is changed to anywhere from every 30 minutes to daily. To add the widget to your home screen, simply long press and choose your preferred widget size.
Calculator Widget – WCalc ( $0.99 → Free ) Supagarn Pattananuchart WCalc saves you a step. It puts a calculator on your lock screen, making it easy to perform quick calculations. Simply follow the tutorial video in-app to add the widget. You're able to long press on the widget to copy the results, change the decimal placement, and toggle click sounds, vibrations, and the thousands separator. The app also supports dark mode.
StoryToys Pirate Princess ( $1.99 → Free ) StoryToys Entertainment Limited
The Pirate Princess is absolutely loaded with engaging activities for the whole family. You're able to enjoy 36 pages of story text and illustrations, which can be narrated in English, French, German, or Spanish. After the story is over, take on the nine mini-game challenges that are set in 3D pop-up scenes. A variety of jigsaw puzzles and a 3D sticker book can all be unlocked for free today as well.
Source link: http://appadvice.com/apps-gone-free