Free Apps to Download TODAY ONLY 10/16/2020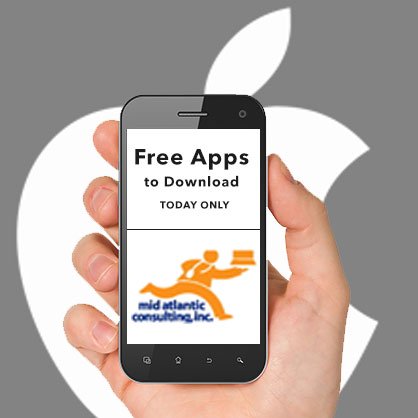 Dummy Defense , SimplePhysics , Home Budget Plan Pro and more
iPhone:
Home Budget Plan Pro ( $1.99 → Free ) MoneyBudgie
Home Budget Plan helps ensure that you live within your means. Start off by customizing the groups and categories to match your lifestyle within the "Set Up" menu. Then add your monthly income and expenditures to each line, and you'll be able to see if you're staying within your budget or overspending. The app also provides in-depth analysis to identify areas where you need to cut back.
Universal:
Dummy Defense ( $0.99 → Free ) Jundroo, LLC You are given the opportunity to create structures out of wood and other materials in the blueprint editor before danger strikes. You can test out your design to discover what's working and what's not working, and then go back to the drawing board to ensure his safety. The game includes 25 levels, and rag doll physics, the ability to save, load, and share designs with friends.
SimplePhysics ( $0.99 → Free ) Jundroo, LLC Each level requires you to design complex structures that are able to support a specific amount of weight for a brief period of time without collapsing. You're provided with a limited amount of cash as well, so you'll want to place beams only where they are necessary. The game includes 12 levels, the ability to test your structure with weights or your fingers, the ability to save, load and share designs, and online leaderboards.
Millie's Tricks and Treats ( $0.99 → Free ) Megapops LLC
Millie's Tricks and Treats will get your family in the Halloween spirit. All of the content is randomly generated, resulting in a new experience every time you open the book. Every page includes a mystery scratch-off, virtual stickers to find and collect, original music, and professional narration. Stickers can be used to create fun Halloween cards, and a Bedtime Mode allows for a calmer nighttime reading experience. The app also includes 85 videos of Millie in action.
Millie's Bath Battle ( $1.99 → Free ) Megapops LLC
Millie's Bath Battle is the latest entry in the adorable series of interactive educational apps by Megapops. This time around your child must help Professor Millie teach humans that bath time is battle time, because no dog wants to lose their natural scent. The app is loaded with interactive elements, original artwork, hidden stickers that can be collected, and adorable photos and videos of the real Millie. Your child is able to enjoy the app via dramatic narration and follow along with the highlighted text.
Source link: http://appadvice.com/apps-gone-free