Free Apps to Download TODAY ONLY 04/04/2020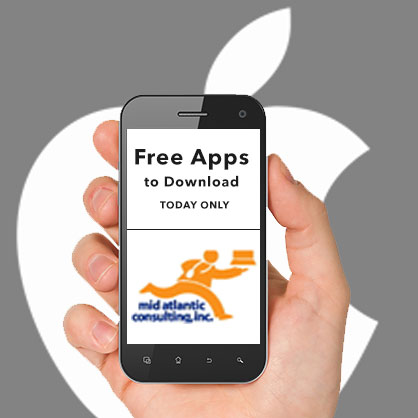 Watch Wheels , Revenge Space , Flashlight Timer – Timed Torch and more
iPhone:
Watch Wheels ( $0.99 → Free ) AlhoGames
Watch Wheels is the perfect game for brief moments of downtime. As your car speeds forward, rotate the digital crown on your Apple Watch to steer around hairpin turns. Bump other cars and jockey for position to take first place. The game includes four tracks to unlock, three levels of difficulty, and three AI opponents.
Revenge Space ( $0.99 → Free ) AlhoGames
Revenge Space is the ideal Apple Watch game. Simply rotate the digital crown to move your spaceship up and down the screen. Avoid enemy fire and put them in your sights to automatically attack. The game includes five spaceships to unlock, and leaderboards for Apple Watch and iPhone.
Flashlight Timer – Timed Torch ( $0.99 → Free ) Yixiang Lu
Just like Voice Countdown Timer from the same developer, Flashlight Timer is one of those apps you never knew you needed. It allows you to visualize time by enabling the iPhone's flash while the timer is counting down. Simply tap one of the timer presets to begin the countdown. You're able to add additional time to the countdown with a tap, and even adjust the flashlight's brightness while it's running. You'll know time is up when everything goes dark.
Universal:
Remote Drive for Mac – Pro ( $3.99 → Free ) Evgeny Cherpak Remote Drive for Mac allows you to access your Mac from anywhere in your home. You'll first need to download the free companion app from the developer's website: https://cherpake.com/remote-for-mac. Then launch both apps and your devices will automatically sync up. Remote Drive provides full access to the files on your Mac, allowing you to view photos and documents, stream video, stream music, and transfer content with ease.
Emoly – Personal Mood Tracker ( $0.99 → Free ) Huu Nguyen Chi Emoly will help identify what alters your mood. Whenever your emotional state changes, simply choose a mood icon that matches how you're feeling. You're also able to select any activities that were taking place at the time and add personal notes. After a few entries you'll be able to identify what brings upon positive and negative feelings through stats and charts. Emoly also includes inspirational quotes, reminders, passcode protection, and the ability to edit the base moods and activities.
Tayasui Blocks ( $1.99 → Free ) Tayasui.com
Tayasui Blocks allows you to craft just about anything you can imagine. The building process is as easy as tapping to place blocks and tapping some more to paint them. Common gestures allow you to pan around the 3-D environment and zoom in. Whatever you have built can be shared with the community or destroyed using a wide variety of zany weapons. You're also able to explore the models that other members of the community have created.
Source link: http://appadvice.com/apps-gone-free