Free Apps to Download TODAY ONLY 04/03/2020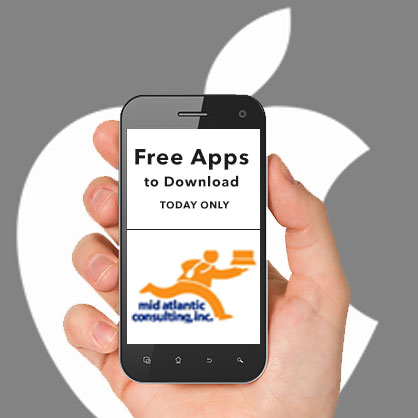 Night Rider – Cyberpunk Racer , DayCost Pro – Personal Finance , cRate Pro – Currency Converter and more
iPhone:
Missile in a Watch ( $0.99 → Free ) AlhoGames Missile in a Watch is the perfect time killer. Rotate the crown on your Apple Watch to steer the plane and avoid incoming missiles. The missiles will track your plane through the sky, so you'll have to twist and turn to get them to collide with each other. The game is also playable on iPhone.
Tube Twister ( $0.99 → Free ) AlhoGames
Tube Twister will leave you spinning. Your character will go running down an endless tube, and it's up to you to help them avoid the spikes and holes by rotating the entire tube. Collect the power orbs to receive a speed boost, and hit the red jumps while boosting to receive a bonus. The game includes iPhone and Apple Watch support, leaderboards, and more than 24 characters to unlock.
Z Room ( $0.99 → Free ) AlhoGames
Z Room is a 3D first-person shooter that can be played three different ways. AR mode allows you to roam around in augmented reality on your iPhone blasting zombies on your home turf. Stand mode is played on Apple Watch, requiring you to stand your ground as hordes of zombies come barreling towards you. Survive mode is also played on Apple Watch, but instead of standing around you'll have to destroy zombies and move around the room to collect weapons, ammo, and health.
Universal:
Night Rider – Cyberpunk Racer ( $1.99 → Free ) Volkan Kutlubay
Night Rider has a totally rad retro 80s look and sound. Tap to change lanes and dodge traffic and other obstacles as you speed down the highway. Pay close attention to what's ahead because things can change in an instant. One hit and it's game over. Night Rider includes tons of levels and an endless mode.
DayCost Pro – Personal Finance ( $2.99 → Free ) LingLing Chen
It takes mere seconds to record a transaction in DayCost. Just swipe down on the screen, pick a category, enter an amount, and swipe up to record. You're also able to attach a payment type, photo, and note to your transactions. DayCost allows you to create a budget and view graphical reports to keep your finances in check. It also includes passcode protection, iCloud support, and the ability to create custom categories.
cRate Pro – Currency Converter ( $0.99 → Free ) LingLing Chen cRate is fast and convenient. You're able to choose from over 160 world currencies and organize them as you see fit. Enter a value for the base currency and all of the other currencies you have chosen will be converted. The app also includes background rate updates, a built-in calculator, and historical charts.
Calendarium – About this Day ( $0.99 → Free ) Idea Studio
Calendarium helps you live in the present and the past. The top portion of the screen displays today's date, the week of the year, sunrise and sunset times, and the number of days that have passed and are left in the year. The bottom portion includes all of the historical events and major holidays that occurred on this very day. Tap and hold on an event or holiday to share it via Twitter, Facebook, Messages, or email.
Driftly for Watch ( $0.99 → Free ) AlhoGames
Driftly's concept is simple enough, but it's roads sure aren't. The object of the game is to avoid falling off the winding, treacherous road for as long as possible. Collect the stars to earn bonus points. Driftly's roads are all randomly generated, so no two play-throughs will ever be the same. The game includes five cars, and Apple Watch, iPhone, and Apple TV support.
Source link: http://appadvice.com/apps-gone-free