Apple is donating 9 million N95 masks for health care workers during global coronavirus pandemic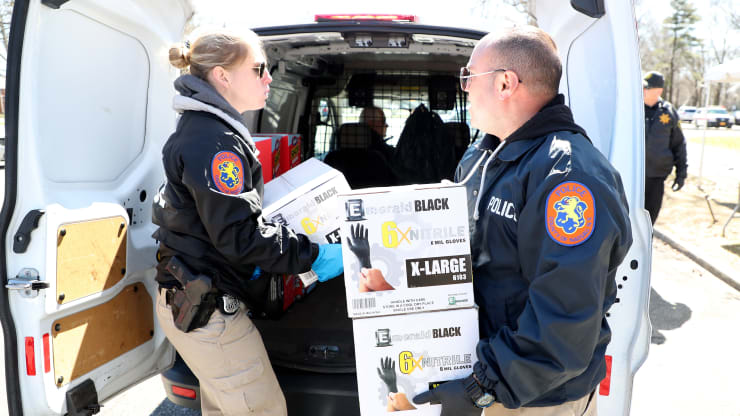 Apple's CEO, Tim Cook, recently confirmed that the company would be donating millions of N95 masks to health care workers, to help the healthcare system's dire need for personal protective equipment (PPE).
Now, according to a report from CNBC, we know that the initial two million estimate for donations was a bit off. Actually, millions off, because it turns out Apple is actually going to donate upwards of nine million N95 protective masks to health care workers. The initial estimate was two millions masks, with plans to donate them to hospitals throughout the United States and in Europe.
Apple's donation will be around nine million, and, according to the report, Facebook will be donating upwards of 700,000 N95 masks to health care workers.
The stockpiles are the result of previous wildfires that have ravaged California in recent years. The California Occupational Safety and Health Standards Board adopted a regulation in 2019 that requires all companies to provide respiratory equipment, like N95 masks, to employees due to the massive wildfires. According to the regulation, the N95 masks is the minimum level of protection for wildfire smoke.
It remains unknown at this time why Apple has a stockpile of nine million N95 masks. The company has over 90,000 employees across the globe, but only a fraction of those employees work in California, whether it be at corporate offices, at retail storefronts, and at the company's headquarters.
Whatever the reason, it is potentially fortuitous now in light of the global coronavirus pandemic that is ravaging healthcare systems. Apple's donation here will surely help those who need it the most, with hospitals in dire need of PPE like these masks.
In related news, Apple apparently has aspirations to get the ball rolling for its retail storefronts, at least in the United States. We recently reported that the company currently plans to start reopening stores throughout the U.S. beginning in the first half of April. Not all stores will reopen at the same time, as the company will wait longer to open some storefronts depending on the current coronavirus situation in that particular region.
Source link: https://www.idownloadblog.com/2020/03/25/apple-9-million-n95-mask-donations/