iOS 13.4 brings granular settings for controlling downloads and streaming in the TV app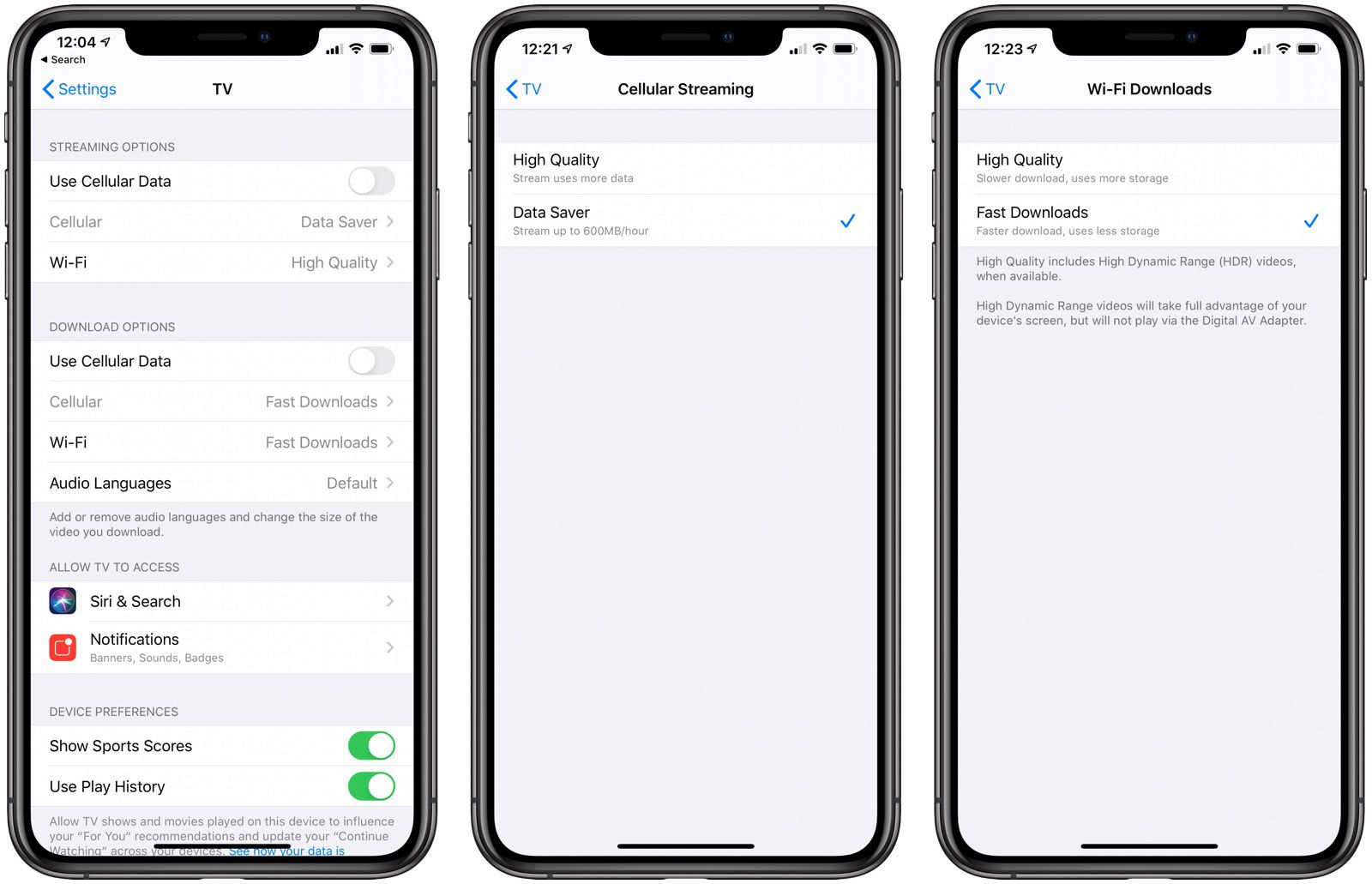 Second betas of the upcoming iPadOS and iOS 13.4 software updates include new options in Settings for Apple's pre-installed TV app that make it possible to adjust how content downloading and streaming is handled via Wi-Fi and cellular in way finer detail than before.
As noted by MacRumors, beta 2 of iOS 13.4 and iPadOS 13.4 that released earlier this week brought several previously unavailable options for data downloads and streaming.
Like before, you can stream content in the TV app and download shows for offline viewing via your iPhone's cellular data connection. And just like before, cellular downloads and streaming are turned off to save those on metered plans from bill shock.
However, now you can adjust streaming and downloading quality separately for Wi-Fi and cellular via options underneath two new headings — Streaming and Download Options:
Cellular: Adjust the size of the video you download over cellular

High Quality: Better streaming quality, higher cellular data consumption
Data Saver: Limit cellular streaming quality to up to 600 megabytes per hour

Wi-Fi: Adjust the size of the video you download over Wi-Fi

High Quality: Slower downloads that use more storage, better video quality
Faster downloads: Faster downloads that use less storage, lower video quality
When streaming or downloading video over a Wi-Fi connection, the TV app will default to a High Dynamic Range version, when available. Streaming or downloading stuff over cellular doesn't support HDR.
"High Dynamic Range videos will take full advantage of your device's screen, but will not play via the Digital AV Adapter," notes the feature's description.
You also get a new Audio Languages toggle for adding or removing your preferred audio languages when downloading shows to the device for offline viewing.
To see these new settings, go to Settings → TV on an iPhone or iPod touch with the iOS 13.4 software installed or on your iPad with iPadOS 13.4.
The biggest takeaway is that iOS 13.4 brings more granular settings to the TV app which allow people who are on a metered plan to restrict cellular downloads or adjust the quality of cellular streaming so they don't burn through their monthly data allowance soon.
MacRumors adds:
Below these new settings, the standard Siri & Search and Notifications options are available, along with toggles for Show Sports Scores, Use Play History and Video Definition, all of which existed before.
How do you like these new quality settings for the TV app?
Let us know in the comments down below!
Source link: https://www.idownloadblog.com/2020/02/21/ios-13-4-tv-app-downloads-streaming-options/