Apple secures a restraining order against a stalker who's been harassing Tim Cook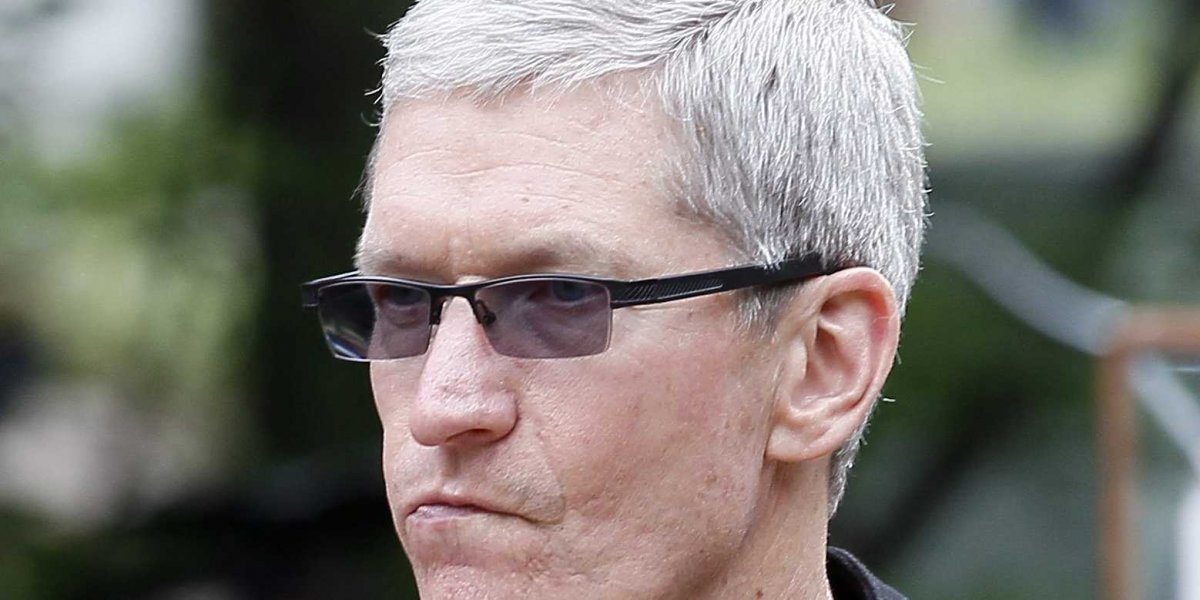 Apple has obtained a temporary restraining order against a stalker with the nickname "Rocky" over harassing its chief executive Tim Cook.
According to a report Friday by CNET, the company was forced into legal action against Rakesh Sharma who has been posting inappropriate photos of Tim Cook0 on Twitter, leaving a disturbing voicemail on his business phone, attempting to trespass on Cook's personal property and what not.
One night in early December, a man carrying a bottle of champagne and flowers showed up at Apple CEO Tim Cook's home. He returned a month later, entering the property's gate without permission and ringing the doorbell.
Apple's legal filing describes these actions as "threatening statements", prompting its leadership to seek a restraining order against the 41-year-old San Francisco man who has been ordered to stay away from Cook's residence in Silicon Valley, as well as the CEO's three security guards.
Apple's security specialist William Burns told the court that harassment began on September 25, 2019, when Rakesh left a "disturbing" voicemail on Cook's phone. Another unsettling call followed about a week later., at which point Sharma's behavior "escalated." According to Burns, the man was attempting "to stalk Apple's CEO by physically trespassing on the CEO's personal property" on two separate occasions.
Sharma entered Cook's property through a closed gate without permission at around 10:30 p.m. on Dec. 4 in an effort to deliver the flowers and champagne, a filing said. 'Shortly thereafter, Mr. Sharma continued to tag the Apple executive on his Twitter account, which included sexualized and inappropriate photos of Mr. Sharma with reference to the Apple executive,' it said.
But Sharma didn't stop there.
On January 15 this year, he returned to Cook's residence only to leave before the Palo Alto Police Department arrived. He then posted a video to Twitter this month, saying "Hey Tim Cook, you have serious issues at your brand. You need to leave the Bay Area. Basically, I'm shooing you out. Shoo, Tim Cook, out of the Bay Area."
"Mr. Sharma's continuous and increasingly threatening conduct is causing me and other Apple employees significant emotional distress and gives me grave concern for our personal safety," Burns said. He also placed "two nonsensical" calls to Apple, asking for a cash settlement. He even told Apple that his attorney is Speaker of the House of Representatives Nancy Pelosi.
Apple's attorneys sent Sharma a cease-and-desist letter on February 5, telling him to not contact Apple and its executive team. That same day, Sharma called Apple's AppleCare tech support line and 'made a number of highly disturbing and threatening comments,' the filing said.

'During the call, Mr. Sharma stated that he knows where members of Apple's Executive Team lives and stated that 'I don't use ammunition but I know people who do,' that Apple's CEO is a criminal and that Apple tried to have Mr. Sharma killed while Mr. Sharma was in the hospital,' Burns said. He added that Sharma 'made other delusional and paranoid comments related to Apple.'
Clearly this person suffers from mental health issues because his behavior and messages don't really paint a picture of someone who has crossed the line of appropriate communication because they have been star-truck by Cook.
A hearing is scheduled for March 3.
What do you make of this story?
Let us know in the comments!
Source link: https://www.idownloadblog.com/2020/02/21/tim-cook-restraining-order-stalker/