Free Apps to Download TODAY ONLY 01/23/2020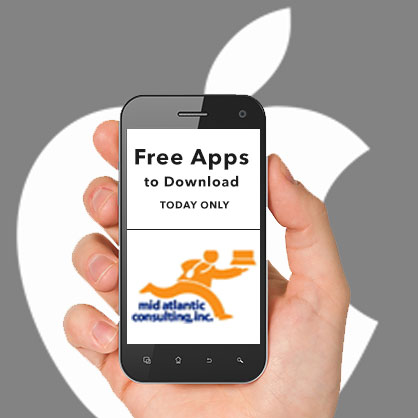 Sushi Stickers for iMessage , Jurassic AR Camera 3D Glasses , Pocket Yoga Teacher and more
Universal:
Sushi Stickers for iMessage ( $0.99 → Free ) HYPER! Interactive, LLC Sushi Stickers will brighten your day. This sticker pack is filled with 20 lovingly crafted sushi stickers. The majority of stickers are sushi puns while the rest offer ways to express your emotions. Your friends and family will no doubt appreciate how you roll.
Jurassic AR Camera 3D Glasses ( $11.99 → Free ) Perfectrix Jurassic AR Camera takes you back to the age of the dinosaurs. Launch the app and point it at a well lit surface and then bring it up into view. Tap to add a dinosaur to your environment. The animated creature will come to life, allowing you to snap photos and record video.
Pocket Yoga Teacher ( $9.99 → Free ) Rainfrog, LLC
Pocket Yoga Teacher allows you to build, edit, and share entire yoga sessions. You're able to choose from more than 300 poses and add them to the sequence with a tap. Pocket Yoga Teacher will suggest poses based on what you've already added, or you can sort the list by name, category, subcategory, or difficulty and choose your own. Tap on a pose to adjust its duration, voice guidance, side and direction, and music. Sequences can be reordered and previewed at any time. Pocket Yoga Teacher allows you to share your session with the community, via Messages or AidDrop, or you can convert it into a PDF.
Calculi ( $0.99 → Free ) Michael Natole, Jr.
Calculi makes quick calculations a breeze yet offers advanced features for power users. It allows you to solve complex expressions using order of operations, and provides quick access to scientific functions. History tape records your calculations and makes it easy to recall or share answers. Tap and hold the delete button to clear the entire display, and tap and hold the equals button to use the previous result. Calculi also includes the ability to use constants from mathematical and scientific fields, disable sounds, and adjust the text and display size.
Source link: http://appadvice.com/apps-gone-free