Free Apps to Download TODAY ONLY 09/11/2019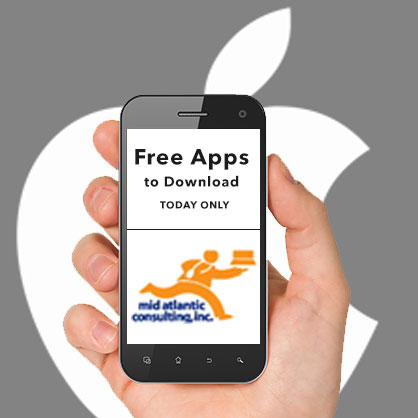 Visual Math 4D , Word Stitch – Sewing Crossword , Playlist – Music and more
iPhone:
Playlist – Music ( $19.99 → Free ) Playlist Playlist is a social music platform. The app allows you to listen to playlists crafted by music experts or collaborate with friends and make your own. With 45 million songs, there's something for everyone. While the music is playing you're able to chat with your friends or people from the Playlist community in real-time. Playlist's music match algorithms will help you discover not only new music but also people who share your same tastes.
Universal:
Visual Math 4D ( $1.99 → Free ) Ronny Weidemann
VisualMath 4D is a professional graphical calculator. It allows you to browse through a collection of built-in functions like trigonometrical, rounding, and sum and product or you can compute your own. Functions can be drawn in 2D, 3D, and 4D all with a time variable. You're also able to save your functions, rotate and zoom in on the graph in three dimensions, and display multiple graphs at once.
Word Stitch – Sewing Crossword ( $1.99 → Free ) Exceptionull Games LLC Word Stitch will help you unwind. Each level presents you with a collection of letters and an open crossword grid. Drag your finger over the top of the letters to create valid words and fill in the grid at your leisure. You're able to shuffle the letters, receive hints, and even skip levels using coins earned from completing levels. The game includes hundreds of levels to enjoy and bonus words to discover.
Phone Drive: File Storage Sync ( $1.99 → Free ) Eightythree Technology Phone Drive allows you to easily grab files from your home computer or a local iDevice. To download files from your computer, simply point your browser at the provided URL. To download files from another iDevice, all you need is to install and launch the app on both. Phone Drive is able to read and play a wide variety of text and media files, and you're able to organize them within folders. Files can also be sorted by name, kind, or date modified. There's even a built-in text editor that allows you to create files.
Sky Guide ( $2.99 → Free ) Fifth Star Labs LLC
Sky Guide is one of the most beautiful stargazing apps you'll find in the App Store. Simply raise your iDevice into the air and point it at any object or constellation in the sky. Sky Guide will help you instantly identify it and provide you with in-depth information. You're also able to jump ahead or go back in time, receive notifications regarding celestial events, and preserve your dark-adapted eyesight with a red night mode.
Source link: http://appadvice.com/apps-gone-free