Free Apps to Download TODAY ONLY 08/17/2019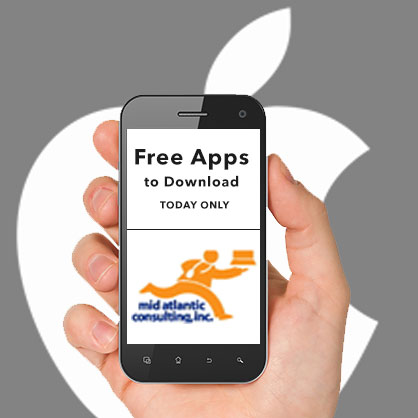 Good Woofy , CALC Swift , Sketch Tree Pro – My Art Pad and more
iPhone:
Discover Maui – Travel Guide ( $0.99 → Free ) Kilohana
Discover Maui is a great reason to make beautiful Maui your next vacation destination. You'll be able to browse all of the best sights, places to eat, beaches, experiences, and shops even before setting foot on the island. Discover Maui provides quick access to important information, notifications regarding local events and festivities, local tips, and even directions back to where you're staying.
Universal:
Good Woofy ( $0.99 → Free ) Lee Searle Good Woofy is a handy tool that will no doubt be appreciated by you and your neighbors. You must first record a command that will help quiet down your dog and a command that will praise them when they obey. Then place your iDevice somewhere where your pet can't reach it yet where it can be heard. Activate the recording feature and head out. Good Woofy will listen for barks and record what it hears. When you return home you'll be able to view how often your dog barked and playback the recordings. The app also includes the ability to adjust sensitivity, share stats, and share recordings.
CALC Swift ( $1.99 → Free ) QApps LLC
CALC Swift is a multi-functional scientific calculator that'll make your daily calculations a breeze. It features both standard basic and scientific calculation functions, which can be accessed with a horizontal swipe. It includes more than 50 advanced functions in all. A history log allows you to pull up numbers at any time and copy them for use in other apps. CALC Swift also includes a widget, Spotlight search, Apple Watch support, and colorful themes to choose from.
Sketch Tree Pro – My Art Pad ( $8.99 → Free ) guangxie chen Sketch Tree is a powerful art creation tool that's there for you whenever the moment strikes. More than 80 brushes, pens, air brushes, and water colors are available at your disposal. The canvas features 64 levels of zoom, allowing you to get down to pixel-level accuracy. An advanced layer system allows you to add background images, hide or duplicate layers, adjust opacity, and more. Other handy tools include a built-in ruler, unlimited undo and redo, and smudge and smear.
Source link: http://appadvice.com/apps-gone-free