Apple is afraid that Trump tariffs could give its chief global competitor Samsung an edge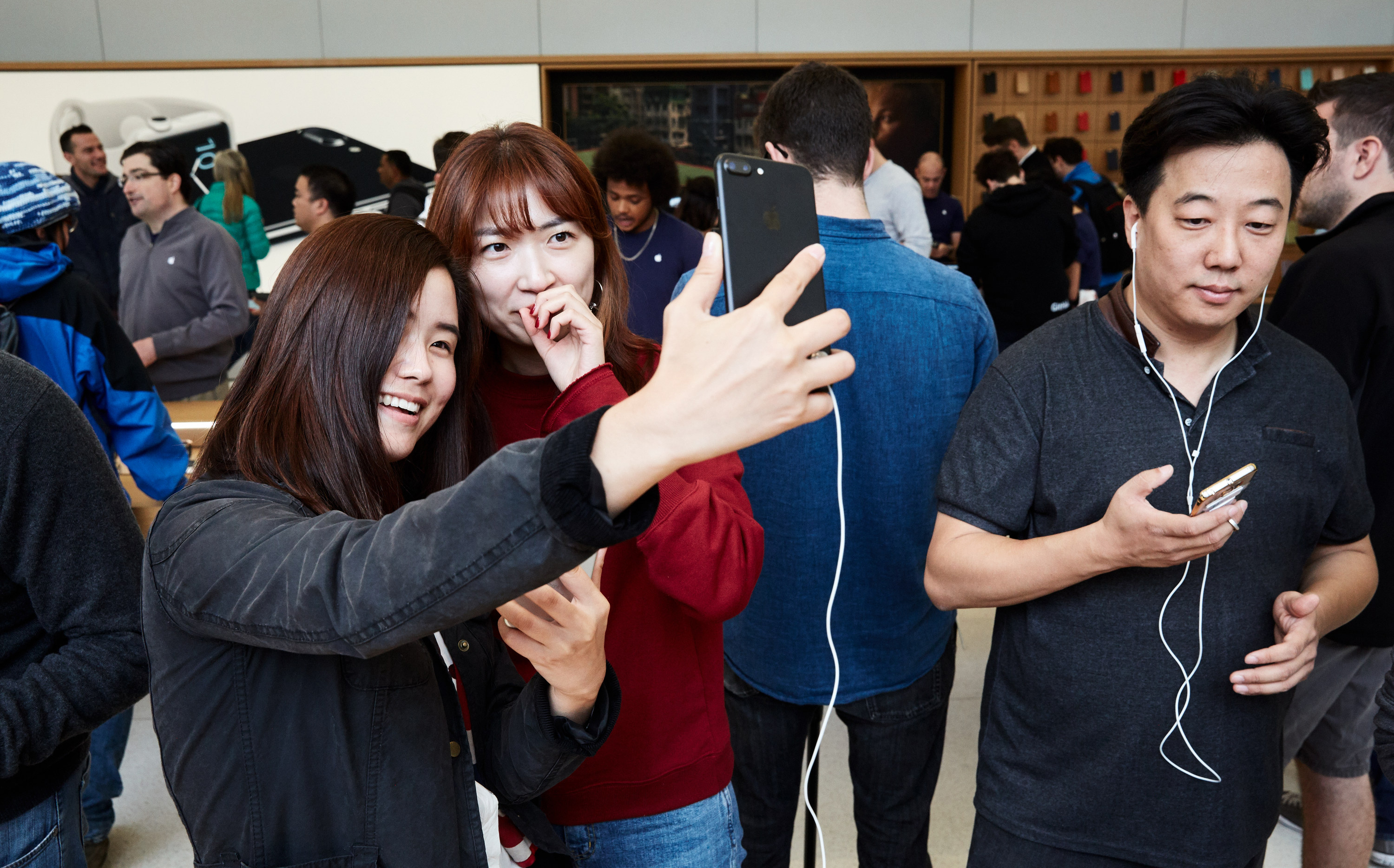 Tim Cook made a "good case" at a dinner with President Trump last Friday that its chief global competitor Samsung Electronics could gain an edge because all of Apple's "Designed in California", "Made in China" products like iPhone will get hit with the new US tariffs.
"I thought he made a very compelling argument," Trump told reporters.
There will soon be a ten percent tariff imposed on $300 billion worth of goods imported from China by the US, potentially resulting in price hikes on Apple products. The tariffs won't apply to many Samsung product because they're made in plans in Vietnam, South Korea and elsewhere.
According to The Washington Post, investment bank Goldman Sachs estimates that more than 60 percent of the items subject to those tariffs will be consumer goods. The Trade Partnership estimates that retailers will pass on the tariffs to consumers in the form of higher prices.
"Apple will be hit by tariffs because it makes the majority of its devices in China before importing them to the US and other parts of the world," Bloomberg writers Jennifer Jacobs and Mark Gurman explain.
Having dinner tonight with Tim Cook of Apple. They will be spending vast sums of money in the U.S. Great!

— Donald J. Trump (@realDonaldTrump) August 16, 2019
The Cupertino tech giant previously warned that additional tariffs could have a wide range of negative impact on both itself and its consumers, claiming it would result in a reduction of Apple's US economic contribution (Apple claims its US job footprint has gown to 2.4 million) and weigh on its global competitiveness.
"The Chinese producers we compete with in global markets do not have a significant presence in the US market, and so would not be impacted by US tariffs," Apple wrote in a letter sent to the United States Trade Representative Robert Lighthizer last week, seen by CNBC. "Neither would our other major non-US competitors," the letter continues. A US tariff would, according to the letter, "tilt the playing field" in favor of Apple's global competitors (read: Samsung).
Apple could react to the new tariffs in two ways.
Good things were stated on the call with China the other day. They are eating the Tariffs with the devaluation of their currency and "pouring" money into their system. The American consumer is fine with or without the September date, but much good will come from the short…..

— Donald J. Trump (@realDonaldTrump) August 14, 2019
Firstly, it could — joy — pass the added cost along to the consumer by raising product prices. Bank Of America estimates that Apple might respond by raising iPhone prices by about ten percent, which in their calculations would reduce demand by as much as twenty precent, or about 10 million units.
Or, Apple could absorb the negative effects of the tariffs by sacrificing a slice of its high margins, in which case Wall Street investors would be hit with a reduction of earnings per share. According to Reuters, Bank of America's back of the envelope math suggests the impact of the new tariffs will be roughly $0.50-$0.75 (annualized per share) hit to earnings with roughly $0.30-$0.50 from iPhones.
But one revered Apple analyst is not worried about the effect of the tariffs on the company. Ming-Chi Kuo of TF International Securities, writing in a research note seen by Forbes, says that "in the mid-short term, Apple will absorb most of the additional costs due to tariffs and the prices of hardware products and shipment forecasts for the US market will remain unchanged."
While he expects Apple's profits to decline in case the company chooses not to raise prices, it's going to be a temporary blip on the radar because the profit from its services business is growing and non-Chinese production locations will gradually increase.
"We believe that Apple's non-Chinese production locations could meet most of the demand from the US market after two years," reads Kuo's research note.
What do you think will happen when the new tariffs go into effect?
Let us know by leaving a comment below.
Source link: https://www.idownloadblog.com/2019/08/19/apple-tariffs-samsung/